GIGAZINE 's New Year' s Holiday gifts big release project "Please answer the questionnaire and bring them all!"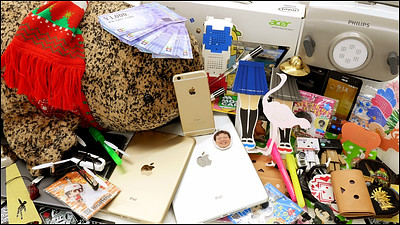 Products such as iPhone 6, iPad Air 2, and even skirt turning calendars, which are reviewed daily by GIGAZINE, souvenirs of coverage, and not-for-sale received from various places, have come close to the end of 2014 We will do gifts of great gifts with gratitude.

It is thinner than the pencil that was just released in October and is released as a gift like Christmas gift this time but it is still a feeling like a sunburniPad Air 2And its contents and design evolved greatlyiPhone 6,iPad mini 3,ASUS ZenFone 5 LTE,Amazon Fire PhoneStarted explosion in 7 seconds · Web crispChromebook, JCB gift card40,000 yen worth, You can make real raw noodles in 10 minutesNoodle manufacturerDo not use any oil, make fried food with hot airNon-flyer, Oversized with a total length of 130 cmPlanthopper Saladworm Plushie, Enable software cream simulation at homeSoft cream maker, Arranged by Japanese styleSamurai Major Darth Vader, For men through which black bra is permanently visibleInvisible Bremen's T-shirtThere are 96 kinds of items of all genres such as.

What kind of people are reading GIGAZINE? Although it also serves as a questionnaire, it is very much appreciated that people who answered "I do not need a present but can cooperate with the questionnaire!" Then, the application method and present list etc. are from the following.

Application period
From Wednesday 24th December 2014 until Tuesday, 6th January 2015 until 23:59.

◆ Winner announced
The winner will receive mail from GIGAZINE's editorial department until the email address at the time of entry on or after January 7 (Wednesday), so if you can reply to the mail and respond to the address of the shipping address, it is OK. Also, please be aware that the e-mail notification e-mail is spammed with high probability, and there are so many cases that it is delayed to notice that the winning prize has been delayed, so please be careful. At least notice to the first prize winner arrives during Wednesday, January 7th (Wednesday), after that the rights will be transferred to the second winner, the third winner ... ... successively if the first winner does not reply It is a mechanism that moves. So, it is "after January 7 (Wednesday)".

◆ Gift list
Please enter the number as "1" or "2" in "Number of gift you want" on the application page. If you do not need a gift, write "None" is okay.

So, the gift list is from the following.

◆ 01:Let's note RZ series / 10.1 type / SSD 256GB / without optical drive / Office equipped model / Windows 8.1Pro Update 64bit / Blue & Copper(1 person)
Specification details arefrom hereYou can check. For those who have won this product, we will inquire from you about the impression of actually using the device from here and the impressions we used will be sent to Panasonic as it is, so please acknowledge only that point. If you think positively, "I use my reportLet's Note Kobe FactoryOpportunity to kick off! "It should be OK if you catch it.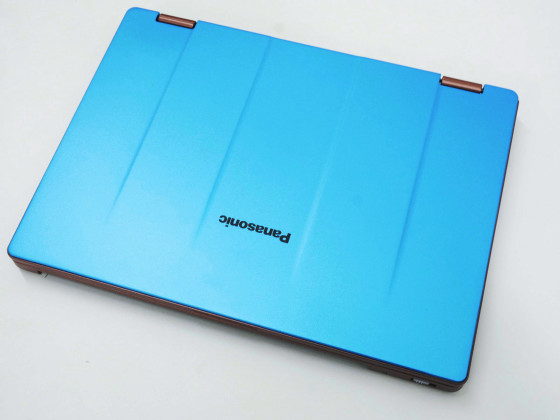 It is about this size when you take it in your hand.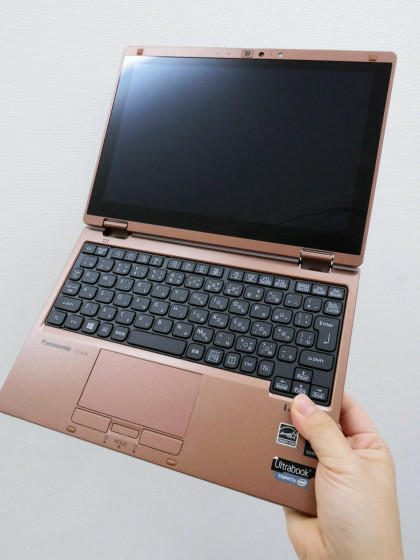 Looking from the side it is like this.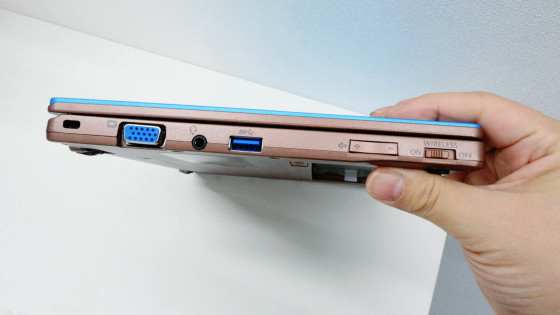 ◆ 02:iPhone 6 16GB gold SIM free(1 person)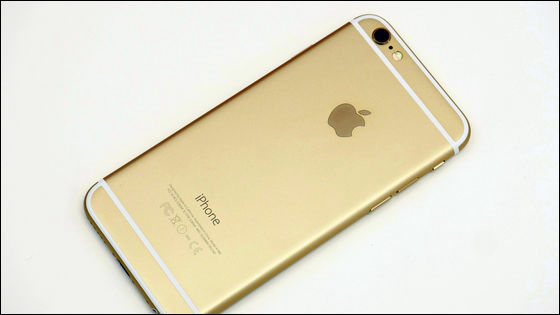 ◆ 03:iPad mini 3 Wi-Fi 16GB - Gold(1 person)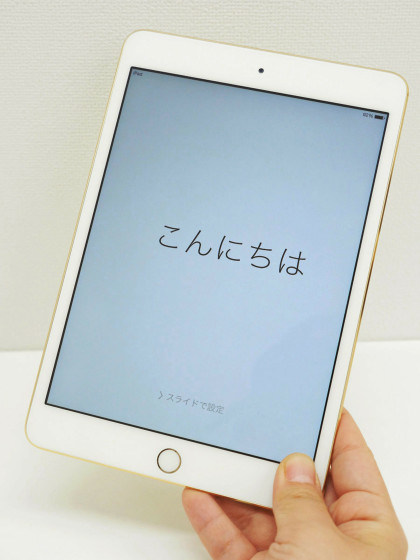 The color of the back is gold.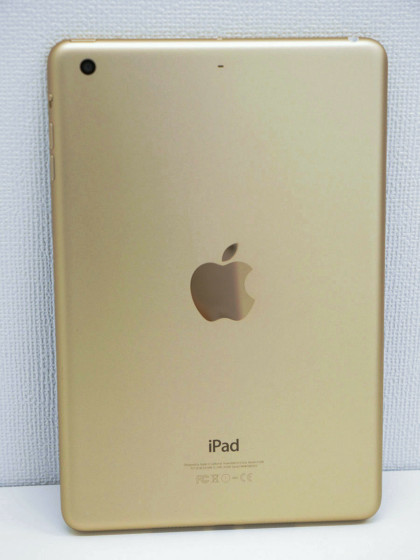 ◆ 04:iPad Air 2 Wi-Fi 16GB - Silver(1 person)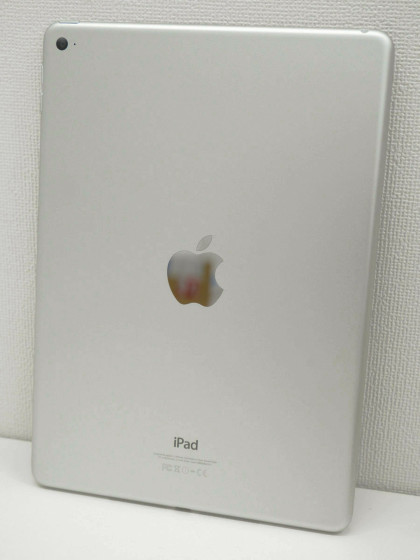 A body thinner than a pencil.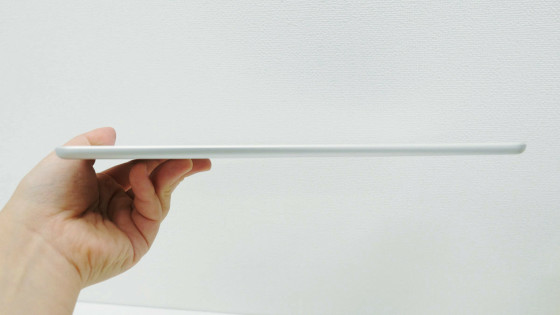 ◆ 05:"Releaf Neck Rest" to reduce the burden on the neck when desk work etc.(1 person)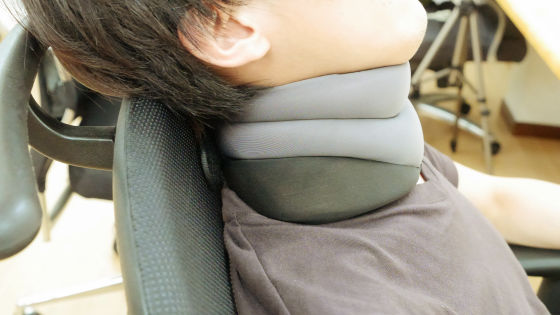 ◆ 06:Ultra small palm-sized drone "Rolling Spider"(1 person)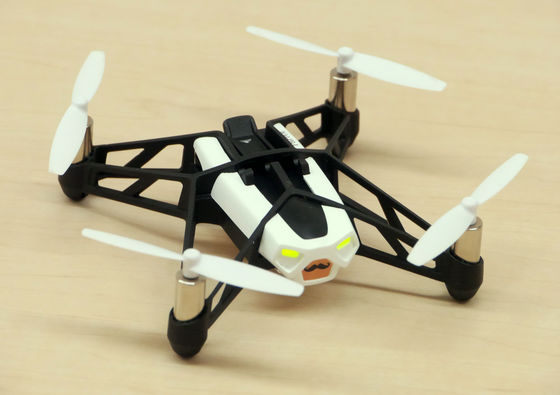 ◆ 07:Starting the explosion in 7 seconds · Web is also crisp first in Japan landing Chromebook "Acer C720"(1 person)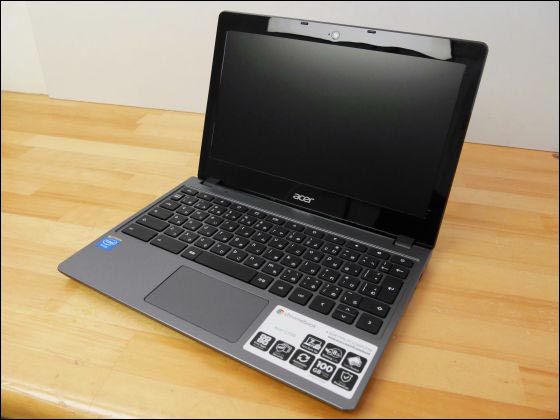 ◆ 08:Desktop-sized minirobo arm "uArm" freely manipulable from PC to mouse(1 person)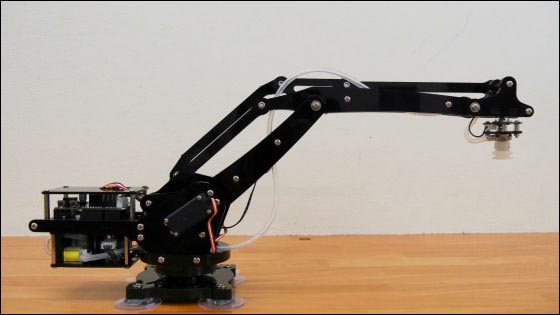 You can check how you are actually steering uArm from the following movie.

uArm lifts can juice easily HIGH POWER - YouTube


◆ 09:"ARK" where mobile battery and wireless charger became one(1 person)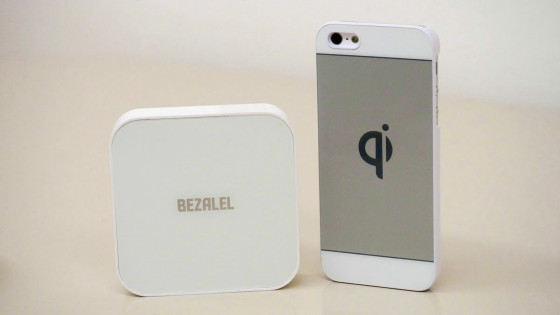 ◆ 10:High-performance interchangeable lens for smartphones adopting movie camera lens technology "Moment"(1 person)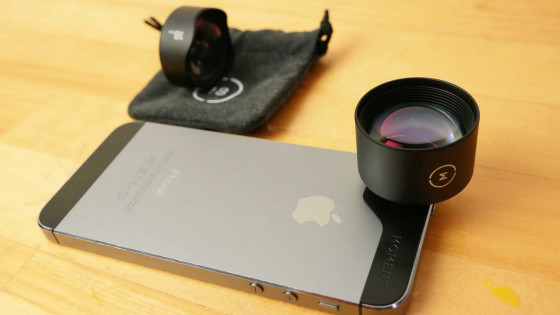 ◆ 11:"Garako" glass coating agent "Garako" which secures view by repelling water even on a rainy day drive was dedicated to smartphone "i Garako"(1 person)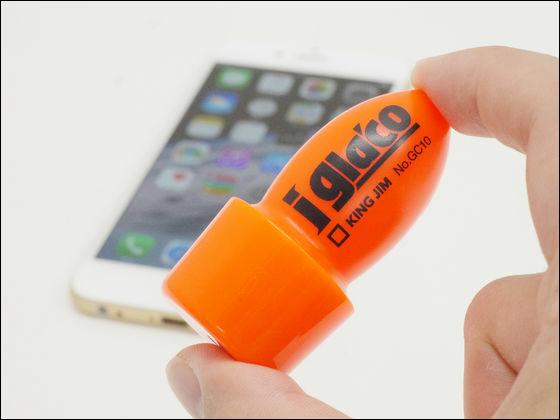 ◆ 12:A set of "0.8 mm seat cap" that will make "real noodle makers" that can make real raw noodles in 10 minutes and lasagna · dumpling skin etc(1 person)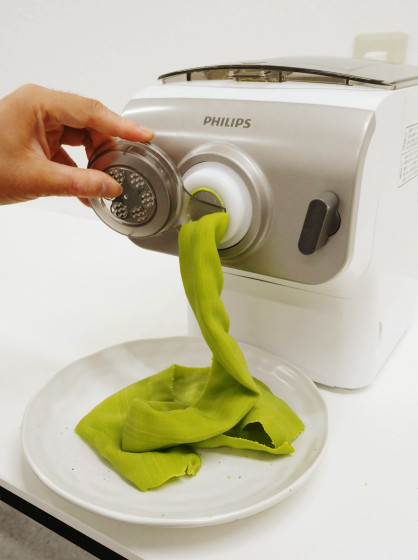 It is not included in the gift content, but the noodle maker is dedicated"60 - 65% off sugar," low sugar noodle mix "with dietary fiber more than 12 timesIt is also being sold and it also makes it possible to enjoy healthy noodle dishes at home.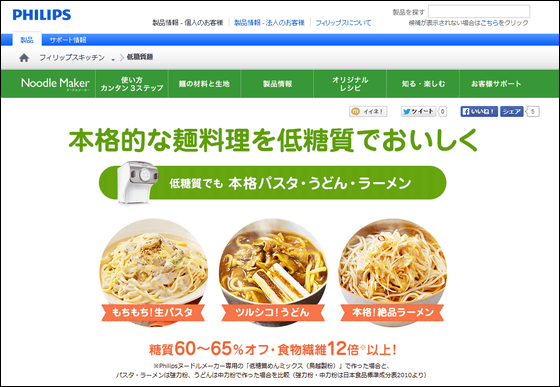 ◆ 13:A 10W power generation pot that can charge up to 3 devices if boiling water "The PowerPot X"(1 person)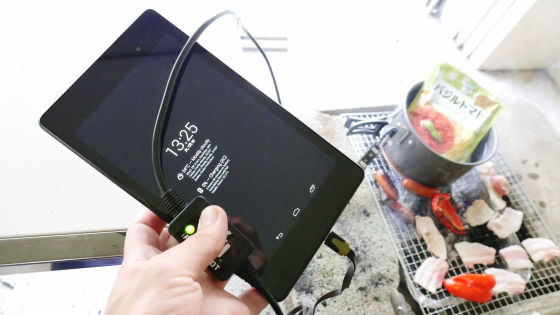 The pan itself looks like this. Two large and small are attached. In addition, the pan has a little dirt because it has been reviewed. Please note.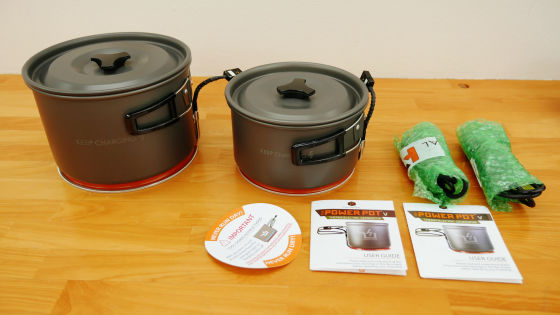 ◆ 14:Deco Boko "High-level bed tent" that you can spend comfortably even outdoors on the ground(1 person)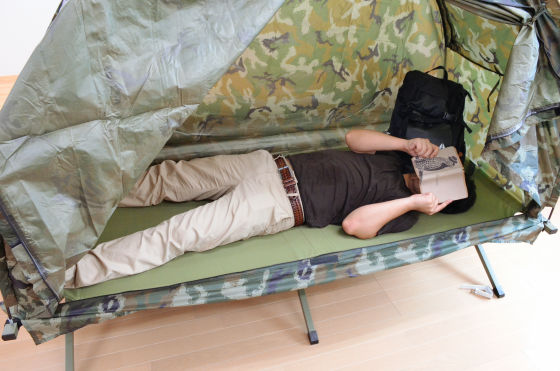 ◆ 15:A strong case "TaskOne G 3" incorporating 22 types of tools that turns iPhone into a knife, a bottle opener, a driver,(1 person)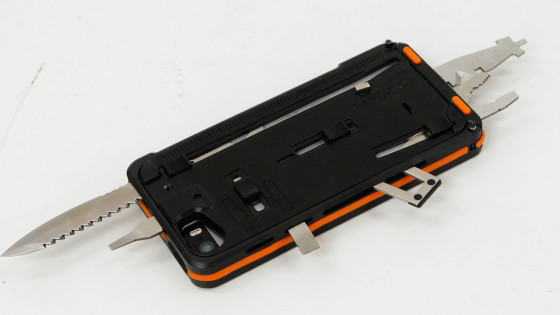 It is two sets of old version and new version.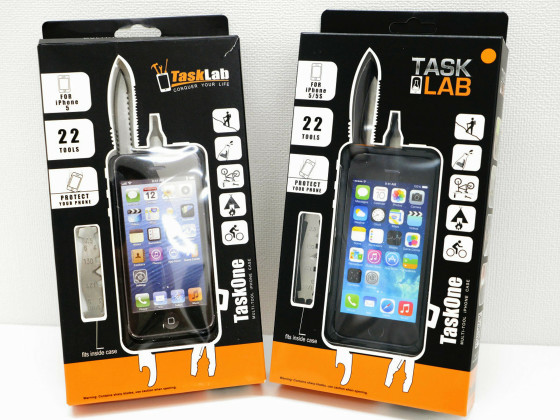 ◆ 16:World's Smallest & Output 1A / 5V, "SOLARADE" to charge the device by sunlight alone(1 person)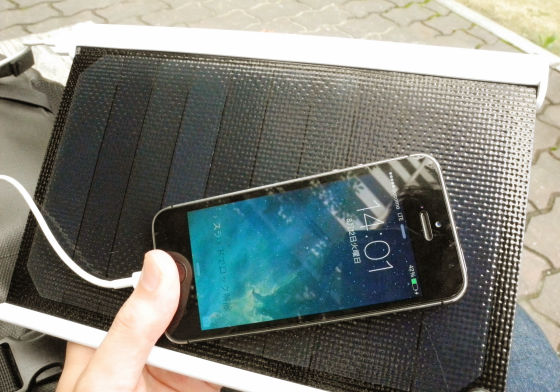 ◆ 17:Origin of the physical button to be inserted into the earphone jack of the smartphone "Pressy"There are 4 pieces and 1 set (1 person)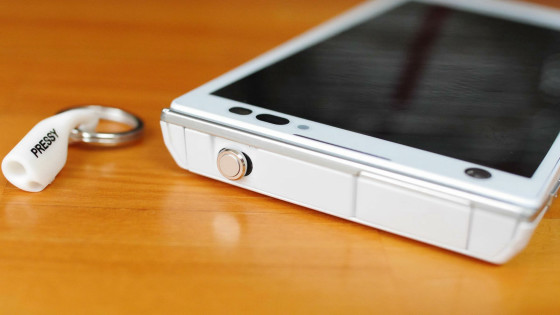 ◆ 18:Pluggy Lock, a strap hole that can be hung by a weight of 3 km if you insert it in the earphone jack of the smartphone(1 person)
It is one set of four pieces of aluminum sharpened silver, black, chrome and gold.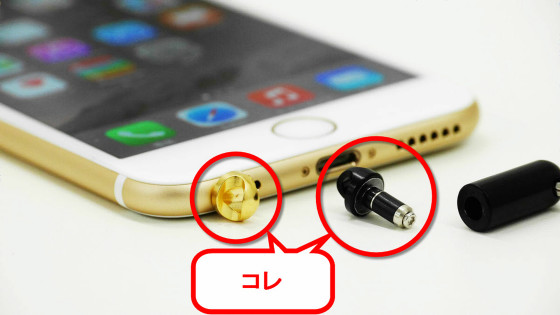 ◆ 19:That danbo collaborated with Japan Post, "Yu-Pack Dan Bo, Mini"(1 person)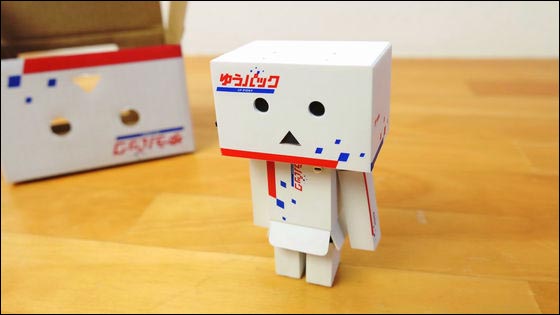 ◆ 20: Wonder Festival limited modelDumbo Mini [WF 2014 SUMMER Ver.](1 person)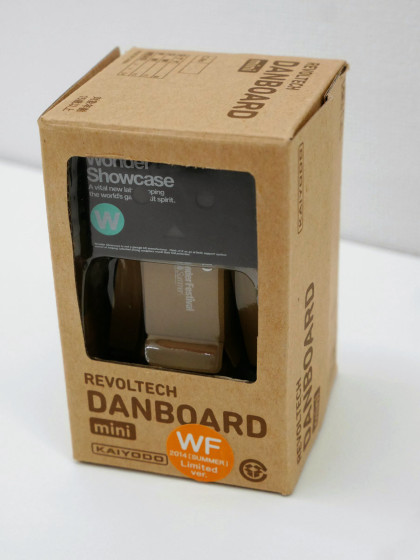 "It is a stylish yet spooky (bitter smile) monumental item that set a black cardboard box with the logo type of" Wonder Showcase "on its head.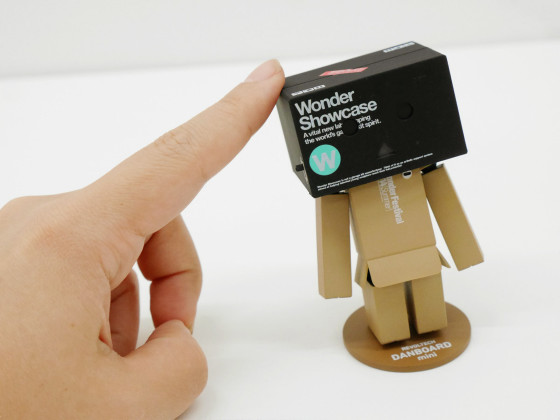 ◆ 21:Portable Bluetooth wireless speaker "Sound Blaster Roar" packed with attention to sound and useful functions(1 person)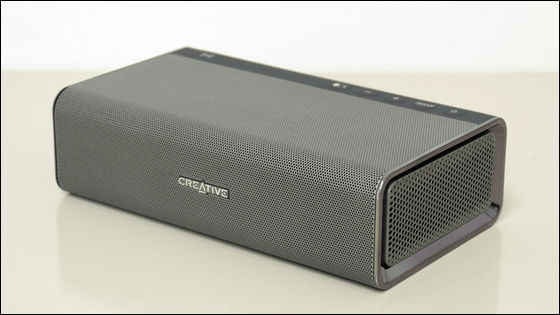 ◆ 22:Innovative wind chimes that allow people to be sucked into the space ship "UFO wind chimes"(1 person in gold and silver 2 piece set)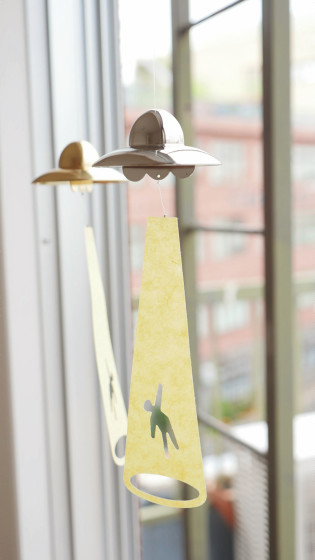 ◆ 23:A module circuit tool kit "little Bits Space Kit" that can experience "science" in the NASA collaborative development manual(1 person)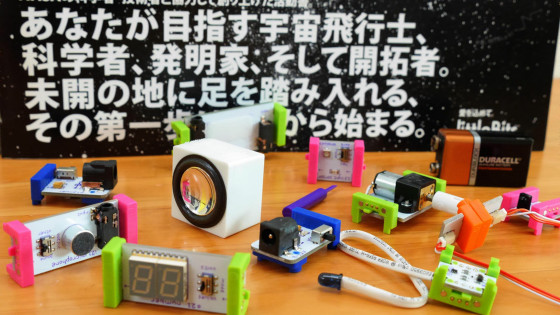 ◆ 24:"Floyd Leg" which can turn any board into a desk in just 5 minutes(1 person in large and small 2 sets)
In addition, the board is not attached.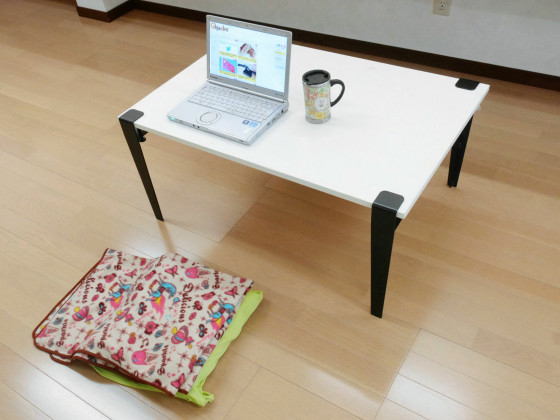 ◆ 25:"Preparatory notebook of biologists" that summarizes the preparation of colorful cells / pathogenic bacteria in a word bookWhen"Human body model strap I" that can be loved using each part of a human body model as in a science room as a strapSet for 1 person
A biologist's slide seal book has 10 kinds of preparation slides gathered together in a ring. It is all eight kinds of seal book set.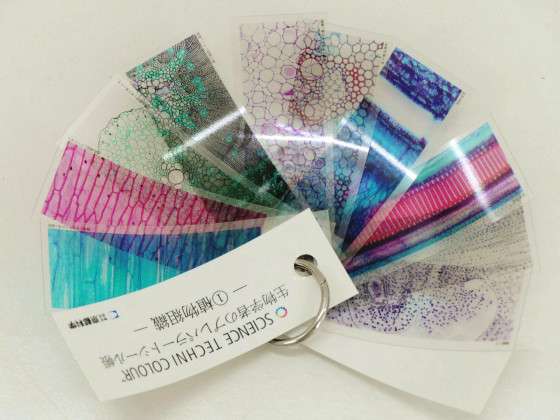 The humanoid model strap is divided into six parts, "head structure model", "brain structure model", "skull model", "skull model" [transparent] "" heart structural model "" ear structural model " There are two patterns of fountain paint toning.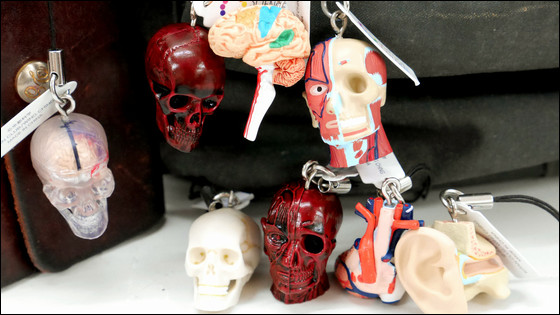 ◆ 26:"Smile slime ice tray" where ticks and colorful slime ice can be made(1 person)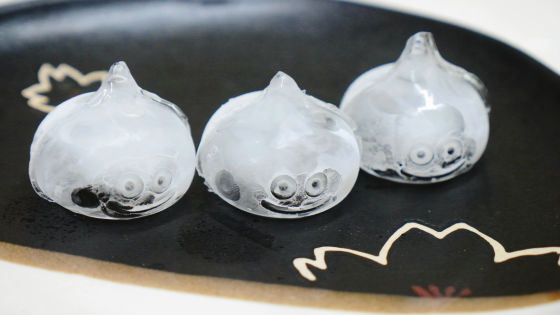 ◆ 27:You can do whatever you want with "NO MORE movie thief" camera men & patrump man S.H.Figuarts(1 person)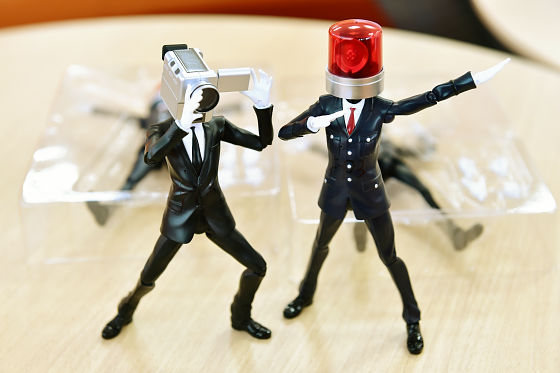 ◆ 28:Mr. Takayuki Takeya's samurai general, Darth Vader, who arranged Japanese style(1 person)
The package looks something like this.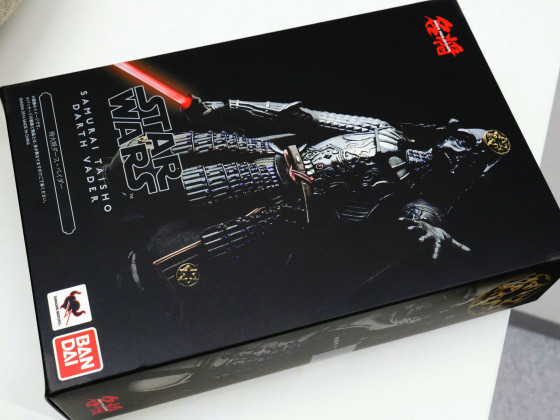 Inside was a "Japanese" Darth Vader with a different atmosphere than usual.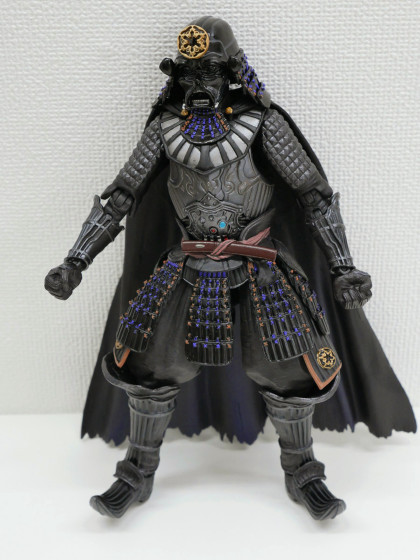 ◆ 29:For men looking through a black bra at all "Transparent Braoms T-shirt" and "Wettling through school swimsuit T-shirt"(1 person in a set)
This is the state when wearing "sheer Blessed T-shirt".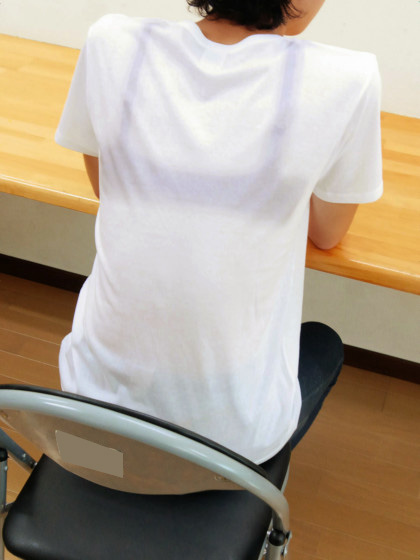 "Wettling through school swimsuit T shirt" is like this.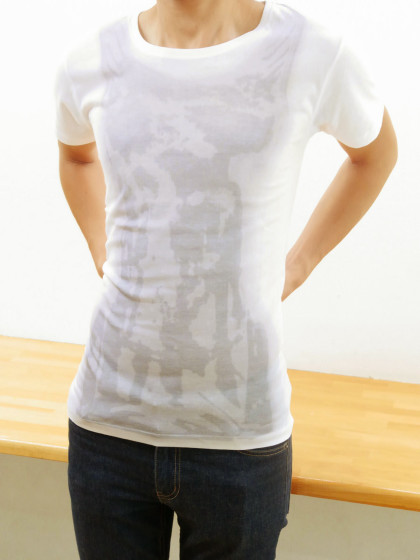 ◆ 30:"Mycestro" that allows you to move the cursor even if you move your fingertip just in the air and lie even if you are lying down(1 person)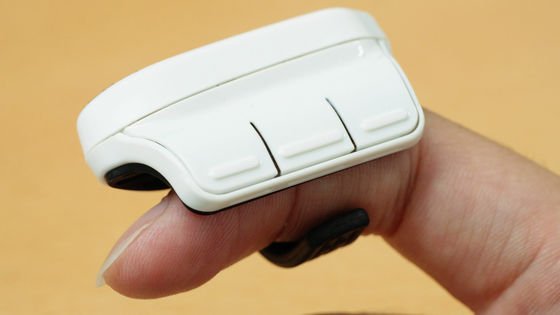 ◆ 31:HDD cradle that can be accessed from outside with smartphone "Stand for the naked stand Wi-Fi"(1 person)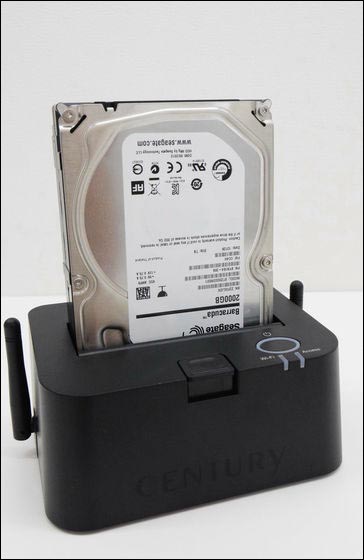 ◆ 32:"Phillips non-flyer plus" which made "fried non fried food" making fried with air and heat evolved and real cooking other than fried also possible(1 person)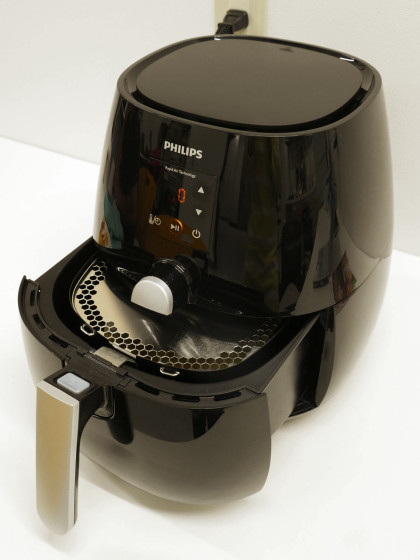 ◆ 33:Sony storeOffer original towels(5 photos per person)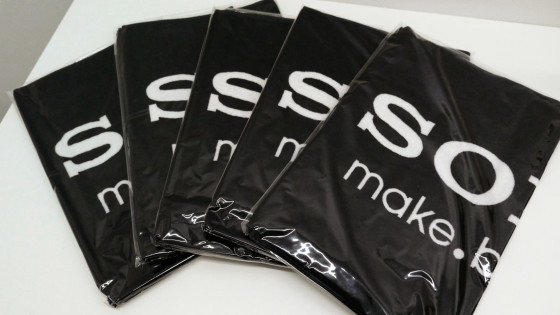 ◆ 34:Miku Hatsune sing song when playing the guitar "MIKU STOMP"(1 person)



◆ 35:Gunosy (Gnoche)Tote Bag & Seal(2 sets for 1 person)



◆ 36:The world's smallest radio controlled helicopter "Pico Falcon" with amazing size on the fingertips(1 person)
It is a green one that I gave this time as I got a review.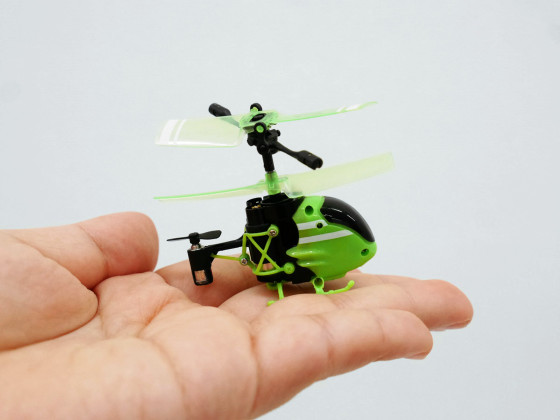 ◆ 37:The world's fastest microSD card "SanDisk Extreme Pro microSDXC UHS-I" realizing the same speed as the high-spec model of full-size SD card(3 people)
The capacity is 64 GB.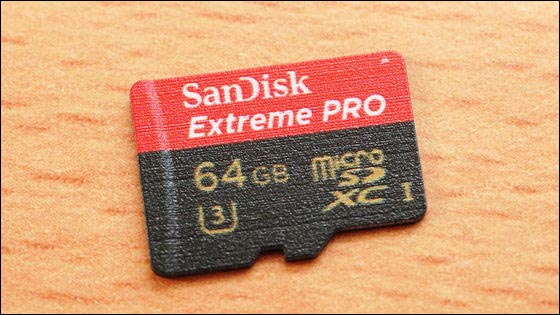 ♦ 38:"WEX - 733 D" which can be improved simply by inserting Wi - Fi which is weak and difficult to connect to the outlet(1 person)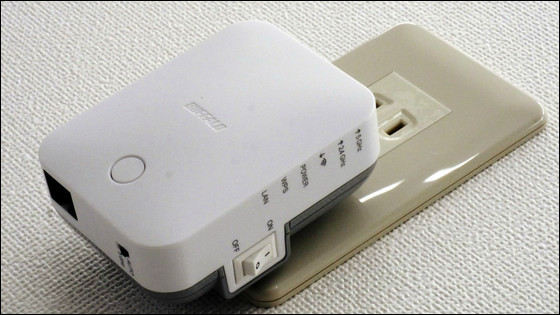 ◆ 39:A compact PC kit "Kano" that lets you learn programming with game feeling(1 person)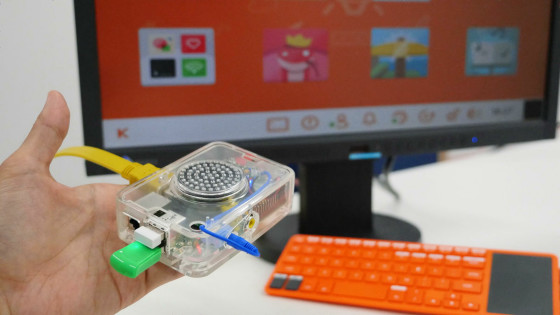 ◆ 40:Weekly ASCII 's Inaugural 1000 Issue Memorial Appendix Card Reader · USB Terminal · Micro - USB Terminal · Accessory · Carabiner Function etc Attached "5 in 1 Super Smartphone Adapter"(1 person in black / red set and black for not for sale model)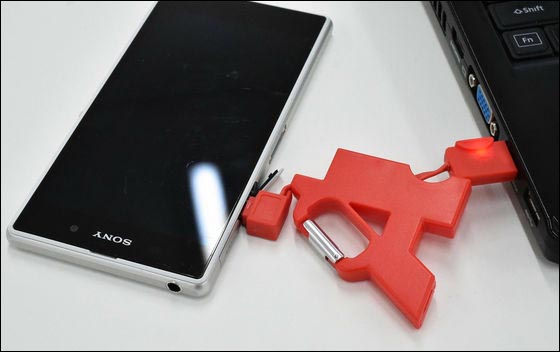 ◆ 41:That Adobe made digital pen for iPad and ruler "Adobe Ink & Slide"(1 person)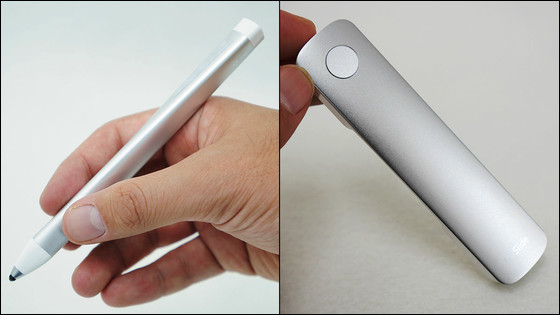 ♦ 42:"Table desk skirt turning calendar 2015" to check the date by turning the skirt on the desk one by one monthly and "Skirt turning calendar 2015" for wall hanging(1 person)
There are three types of desktop version: Navy / Gray 2 types, Wall mounted version is Navy · Gray · Check.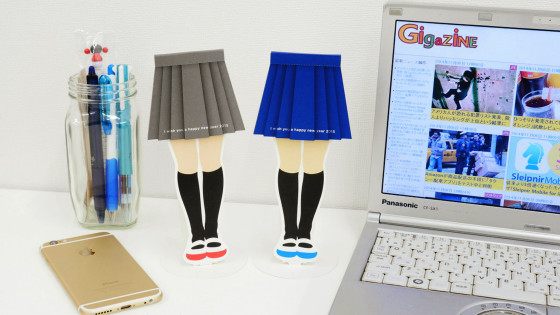 ◆ 43:Ultimate simple, almost useless utility specialized Amazon desk calendarThere are 2 types and 1 set (1 person)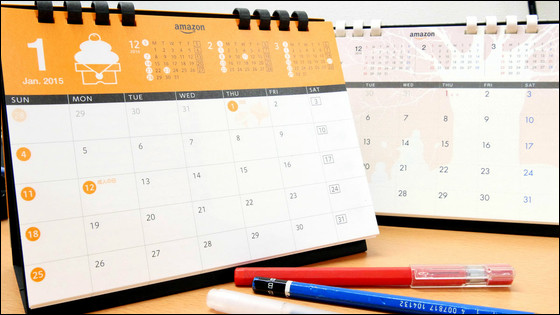 ◆ 44:"Good Morning 2015 calendar" becomes a zoo, bicycle, rockin chair etc when assembled9 types 1 set (1 person)



◆ 45:A calendar "Innovator" that combines practicality and design"Innovator in Hand Wall Wall" "Innovator Desktop" "Innovator M Wall Wall" "Innovator L Wall Wall" "Innovator Poster Wall Wall" 5 Piece Set (1 Person)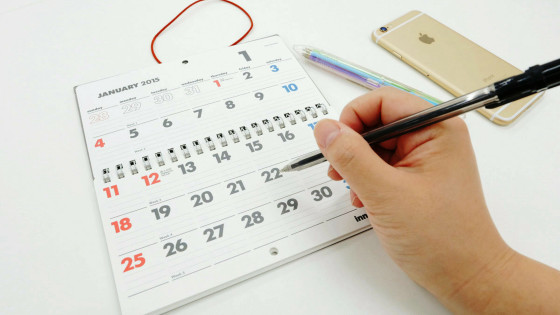 ◆ 46:"14-day Manga family course" will be able to draw manga on 14th for tress stations · video lecture · professional illustrations correction(1 person)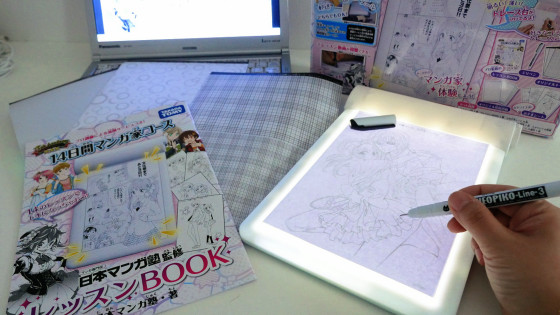 ◆ 47:Action camera "PIXPRO SP 360" capable of remotely shooting with 360 ° surroundings with a smartphone(1 person)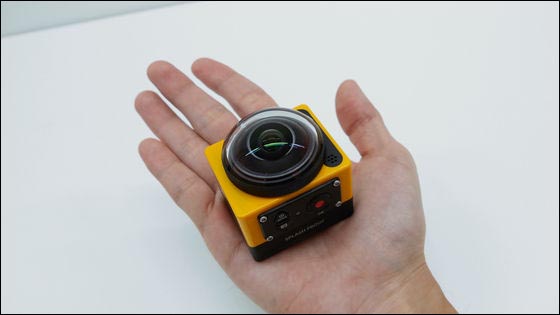 Waterproof case · lens cover · head mount · surfboard mount · quick clip · mount set · string · joint arm · standard case (driver included) · helmet mount · bar mount · anti-fog · suction mount · adhesive seal etc Prepared forAction Camera Accessory SetIt is attached.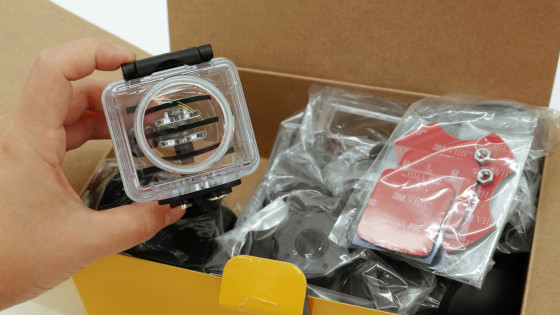 ◆ 48:Next-generation high-tech robotic vacuum cleaner "Nate Botvac" just saying "Rumba is already old"(1 person)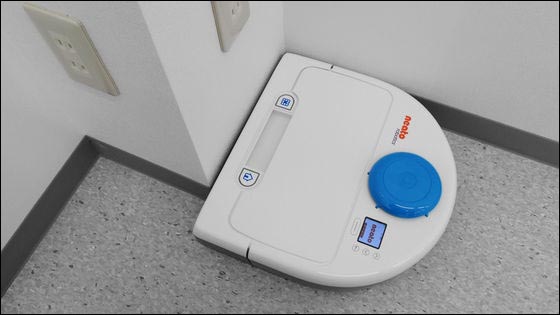 ◆ 49:TWINBIRD electric fryer that realizes fried food under 3000 yen(1 person)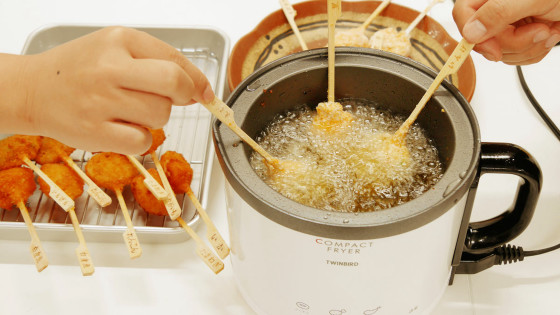 ◆ 50:A digital note "CamiApp S" that directly converts data into a cloud cooperation without shooting handwritten notes(1 person)
This time it is a giftCamiApp S for iOS version notebook.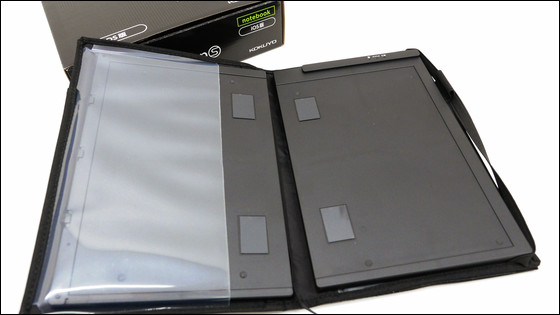 ◆ 51:Campus note factory4 people (1 person) such as Campus Note of "Kokuyo Industrial Shiga" limited model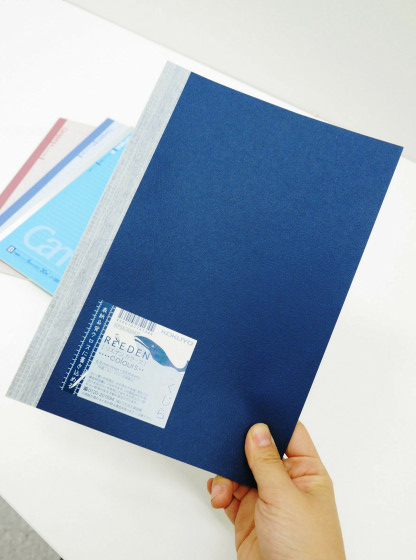 ◆ 52:"Delgado" a chaper pen whose core does not break even if it is written with full power(1 person)
"Blue" "Black" "White" "Light Green" "Light Blue" "Pink" has become a total of six color sets.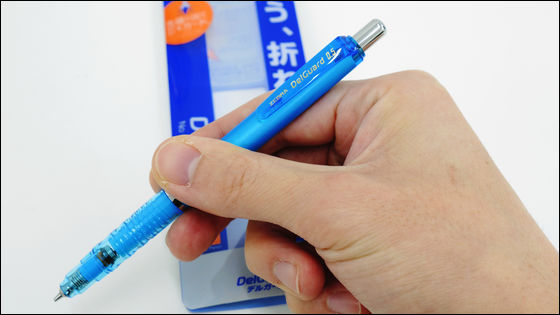 ◆ 53:SuicaBookmark 2 pieces set (1 person)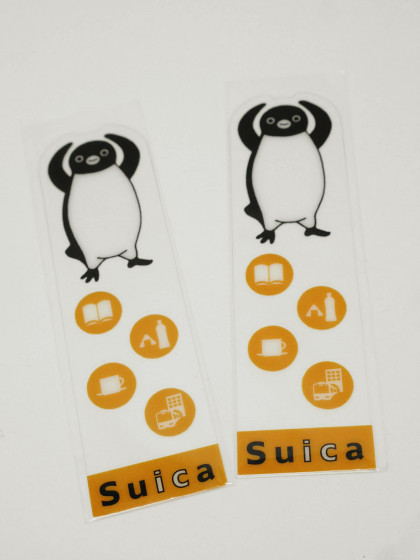 ◆ 54:Personize the seal and tell the message "Stamp ON Stamp Hanko"(1 person)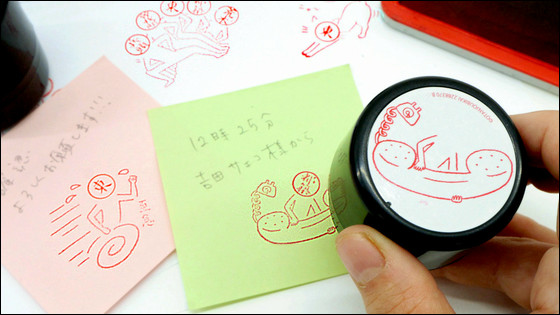 ◆ 55:"Cuisinart soft cream maker" to realize all you can eat soft cream at home(1 person)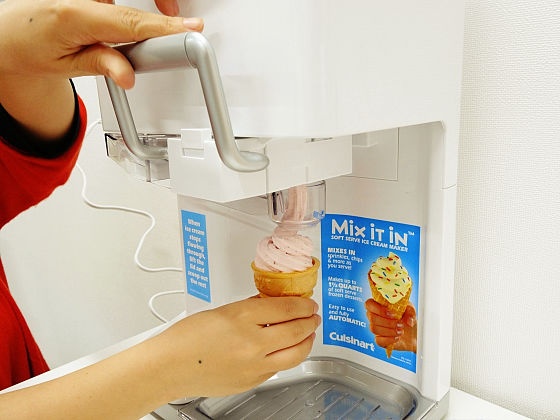 ◆ 56:SleipnirOriginal goods(1 person)
It is a set of 5 pencils, 5 sticky notes and 10 original seals.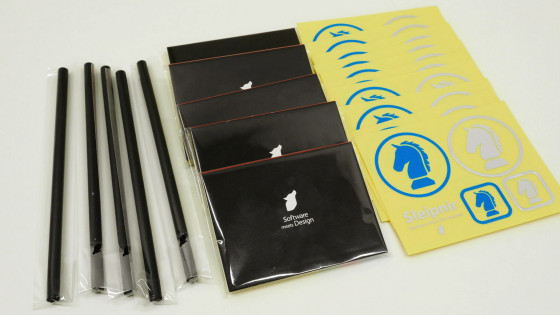 Sticky notes are gathered in different colors and sizes.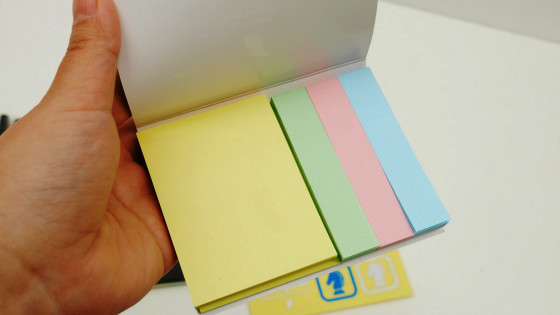 Original seal is like this.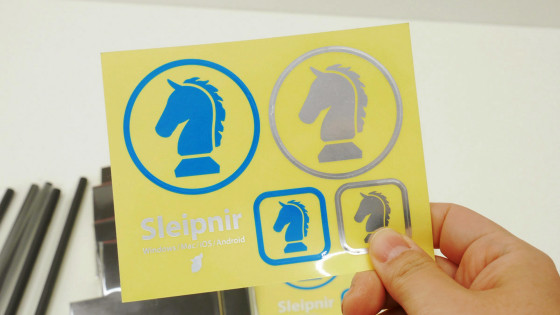 It looks like an ordinary pencil, and the butt portion is a stylish design that it is a black eraser.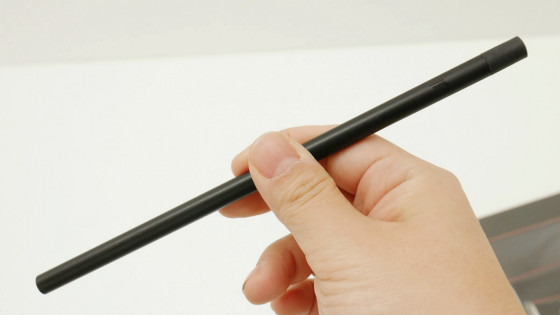 ◆ 57:"PebbleBee" to prevent the loss of important things by installing a means of remedy when dropping things(3 pieces / 1 person)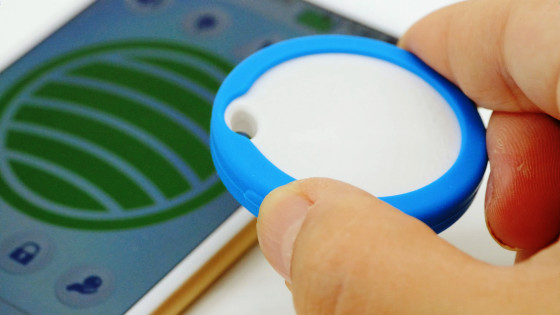 ◆ 58:A portable museum "Mini Museum" which confines fossils of dinosaurs and parts of mummies in resin(1 person)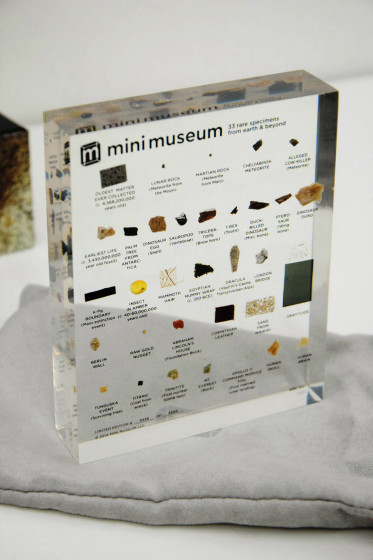 ◆ 59:VOYAGE GROUPOriginal calendar(1 person)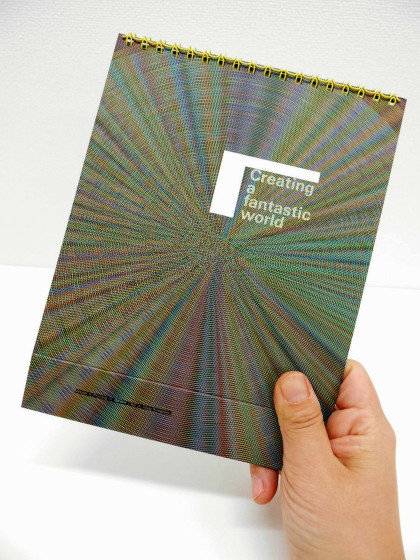 Inside is like this.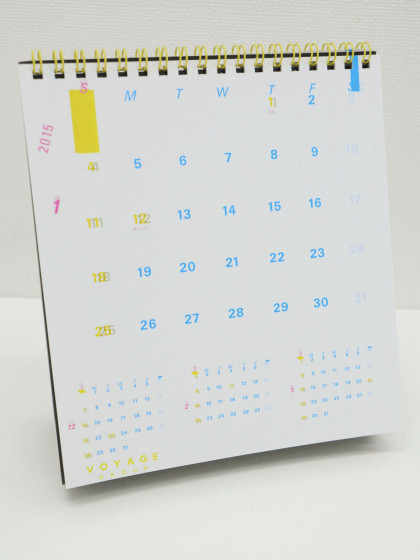 ◆ 60: Twilight Express · Original Calendar(1 person)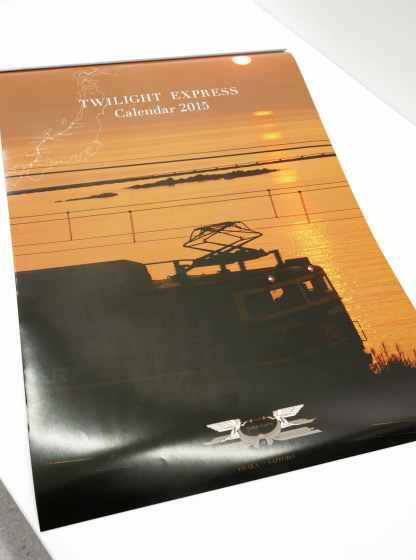 Operation ends in the spring of 2015Twilight ExpressThe photos of each season are published.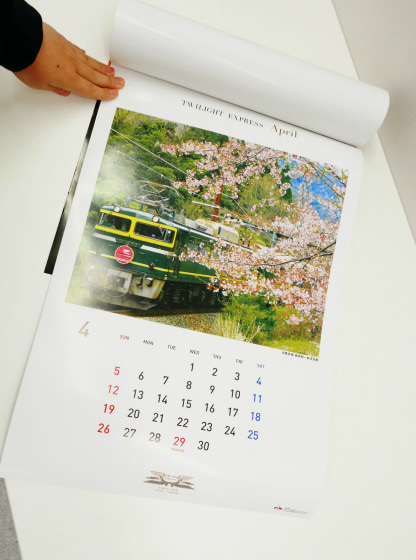 ◆ 61:Oversized salamander stuffed toy with a total length of 130 cm(1 person)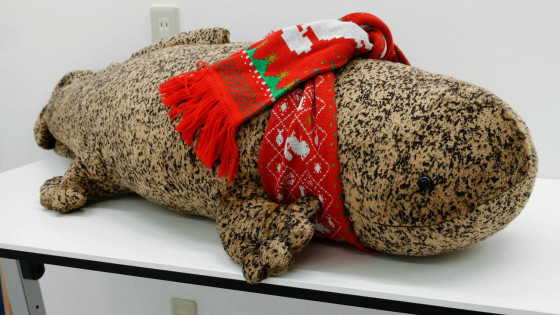 ◆ 62:"Malu chan positive noodle Walker" full of recipes that can be made within 15 minutes(1 person)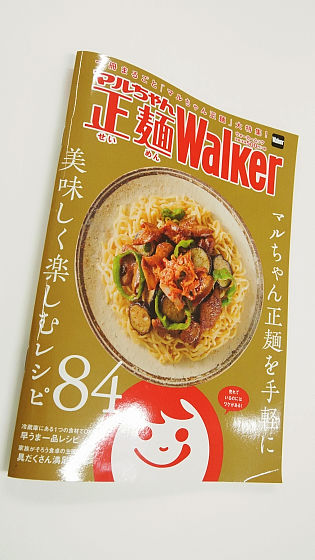 With this feeling you will be able to make dishes using Maruchan noodomi.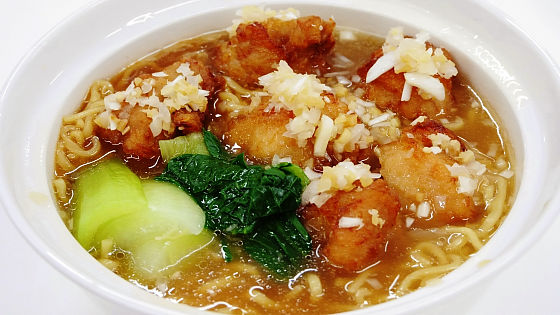 ◆ 63:Raw ham realizing all you can eat Ham Ham wood specialist raw ham table · Professional raw ham knife · raw ham life guide · Handbook that can utilize raw ham ten times · Handmade ham life guide set(1 person)
This is the special ham ham table. Since everything except the raw ham logs is complete, after all, raw ham life can be started just by buying wood logs. Since it is used for the review, there is a smell of the raw ham somewhat, so please accept that point only.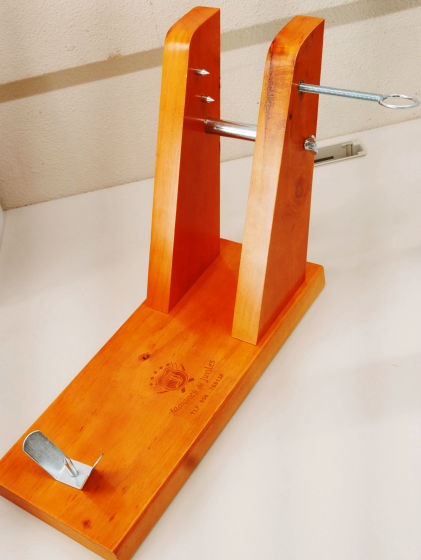 ◆ 64:Not only cute, the Danba version "thin purse" and "small wallet" aimed at the world's smallest and thinnest(2 pieces for 1 person)



◆ 65:"Zackees Turn Signal Gloves" glove with a bicycle turn indicator to protect yourself from cars and motorbikes(1 person)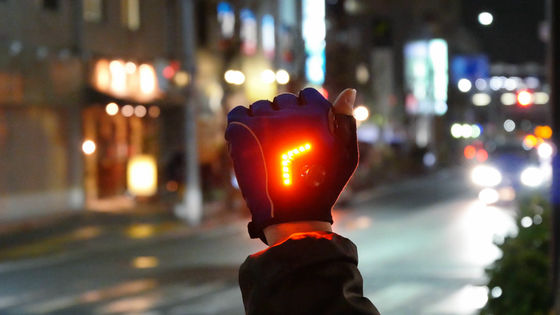 ◆ 66:Rear camera for bicycle that also supports Japanese traffic regulations + light "Fly 6"(1 person)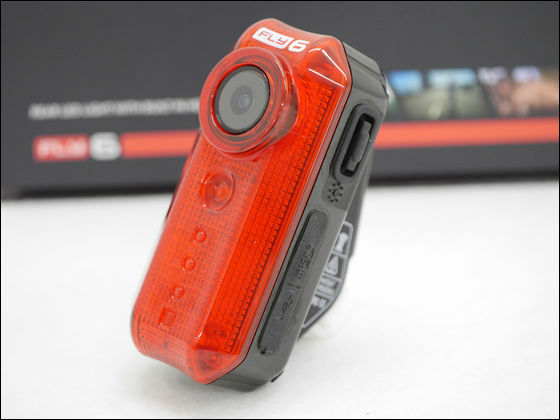 ◆ 67:Although it is an instant camera, it is a lens interchangeable type, too creatively adapting to long exposure shooting and self-shooting "Lomo 'Instant"(1 person)
The gift is not an interchangeable lens, it comes with a body color blackLomo 'Instant Black Editionis.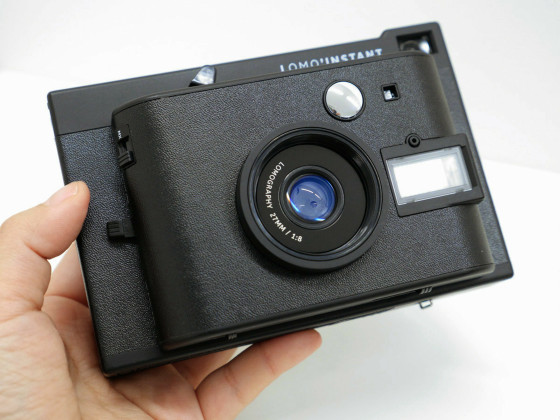 ◆ 68:Urban building board game "Town Center" that can be played even on the fly(1 person)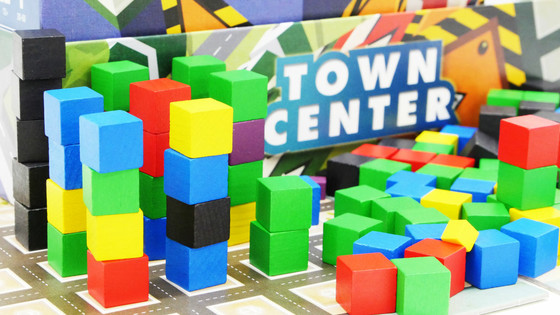 ◆ 69:Carbon Fiber Playing Cards, a jet black carbon fiber card with two oranges(1 person)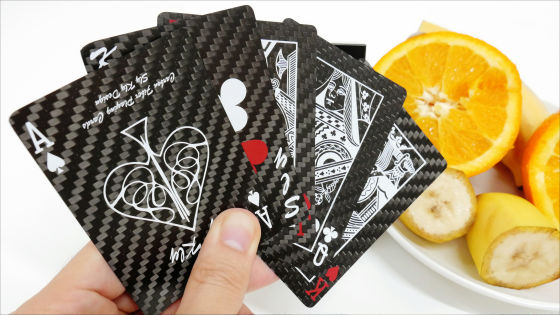 ◆ 70:iPhone application "Experience 6 surfaces completed Rubik cube"Rubik's Cube (1 person) who can tell you how to solve it by just taking a picture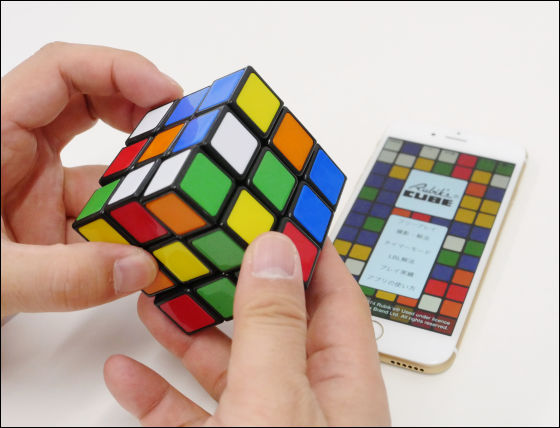 ◆ 71: au version life game(1 person)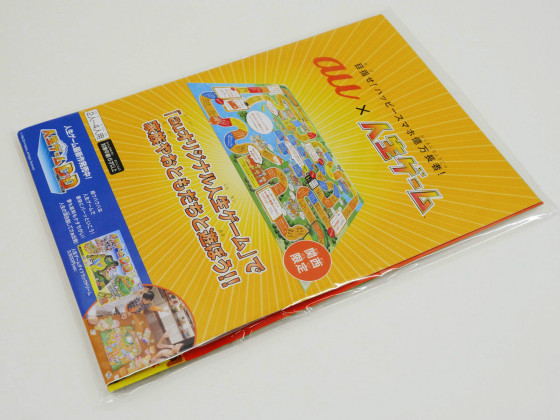 At first glance it is normal, but if you look closely it is currency "au", and au elements are scattered everywhere, such as "get au WALLET card on board"!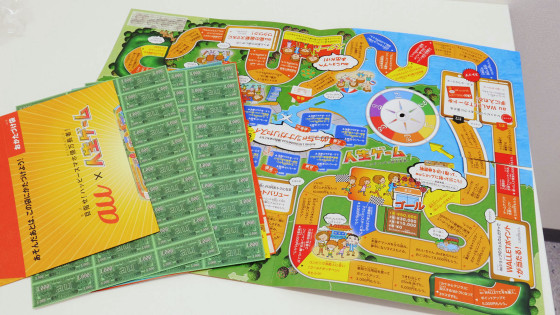 ◆ 72:IPad case "Sportsbook of the Sports Yearbook that appeared in the movie" Back to the Future "" Back To The Future iPad Case "(1 person)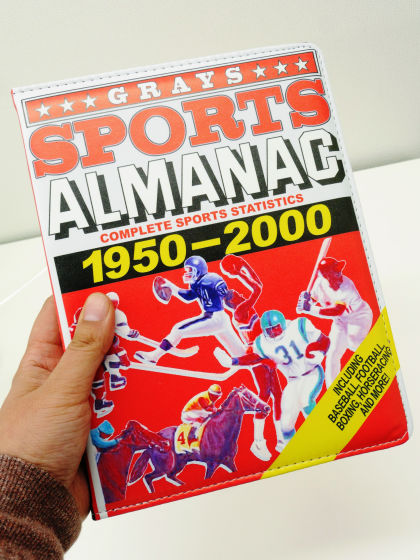 ◆ 73:3D latte art can be easily done at home "3D latte art maker Awatachino"(1 person)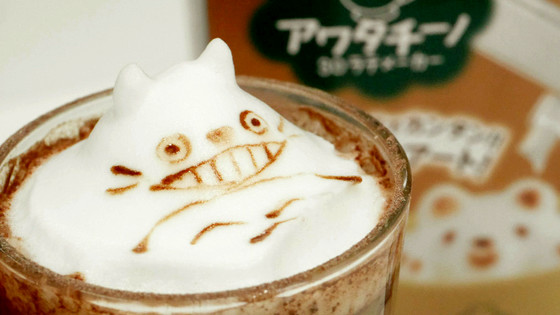 ◆ 74:You can pud by stirring for 2 minutes without breaking the egg "Turn round a fun egg and turn around the whole pizza"(1 person)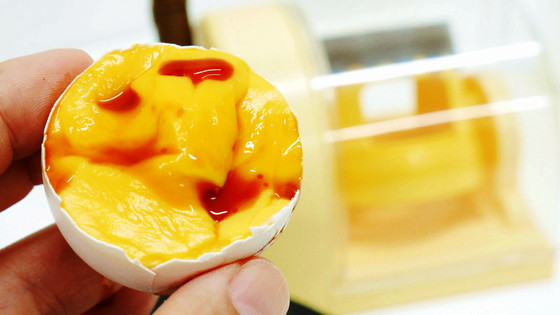 ◆ 75:Anyone can beat real soba "Buckwheat nameless"(1 person)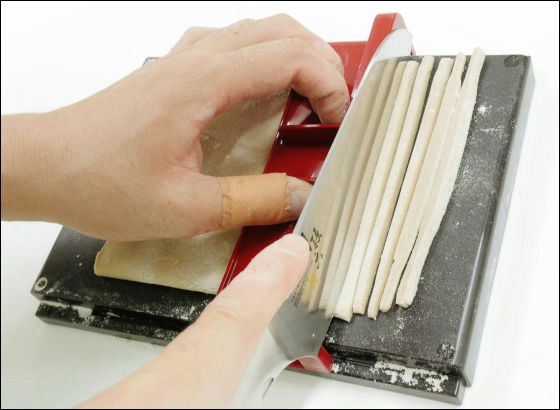 ◆ 76:Glass film for digital single lens reflex camera "CF-GC series"(3 people)
Films for EOS 7D Mark II, EOS 70D, EOS Kiss X7i / X6i, EOS Kiss X7 / X6, D810, D610 / D600, D3300 / D3200, D750 and D7100 each set one by one It is becoming.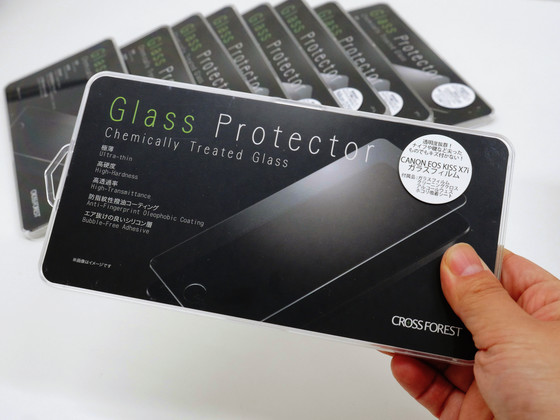 ◆ 77: Set of two highsaw glasses and a muddy and miffy collaborated noodle bowl(1 person)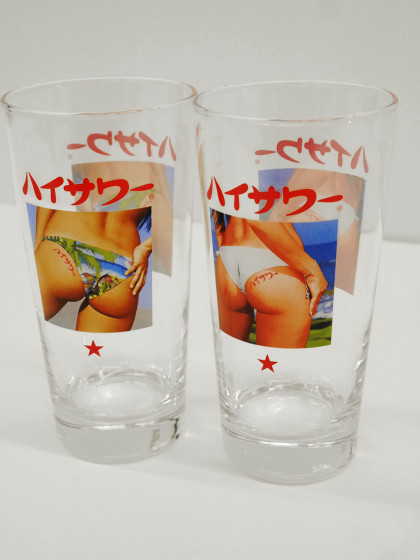 Having it in your hands like this.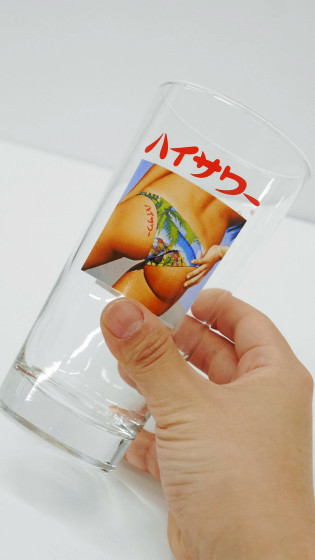 The noodle bowl is a design Miffy stands next to the clover wearing a shirts shirt.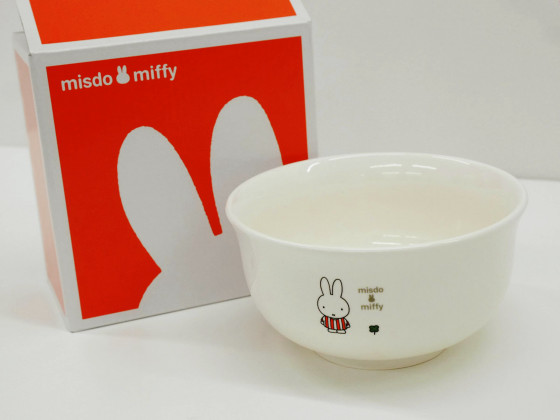 The size compared with iPhone 5 is about this.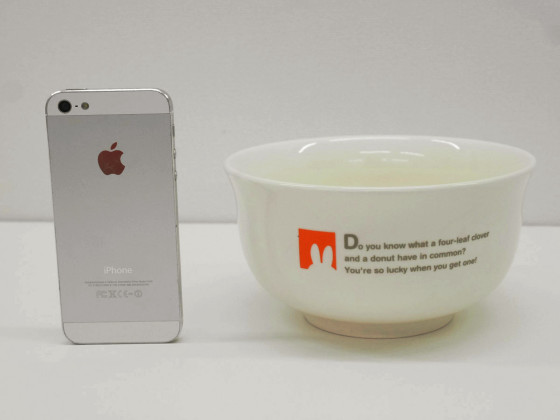 ◆ 78:"SolSource" where you can make steaks and fried eggs just with sunlightKickstarter Investment Souvenir Set (1 person)
The grill plate seemed to be usable for daily cooking and barbecue even without SolSource.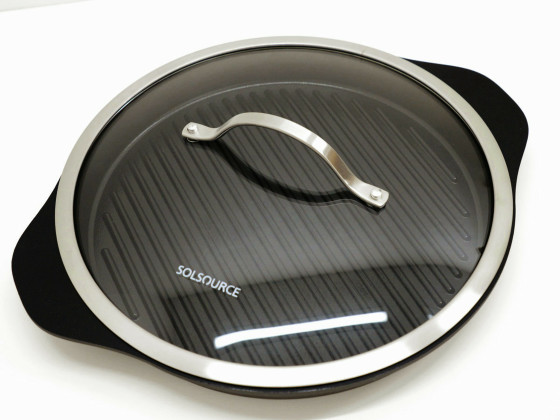 A black apron like a Starbucks clerk. Embroidery in folk style is in the middle.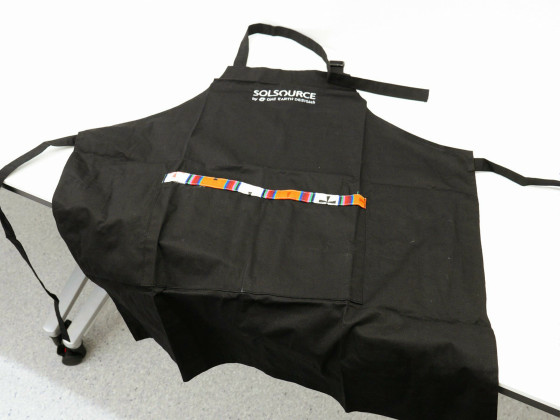 SolSource body cover is an item not useful if there is no SolSource main body. You can bake and simmer just by the power of the sunSolSource Solar Cooker is sold for $ 399 (about 47,000 yen).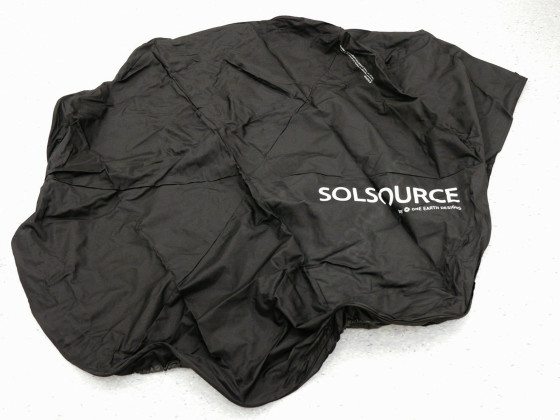 ◆ 79:BIGLOBECalendar (10 people)
It is a set of wall mounted version and desktop version.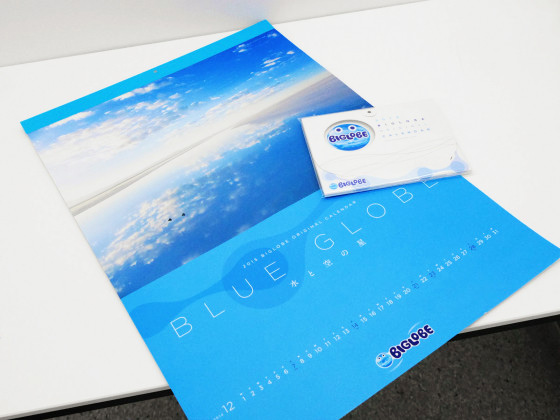 The desk calendar is simple and the schedule is designed to be easy to write.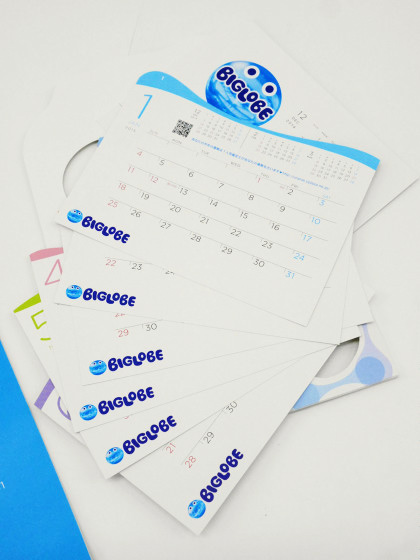 It is like this when standing on the desk. It was designed so that the paper of each month does not overlap.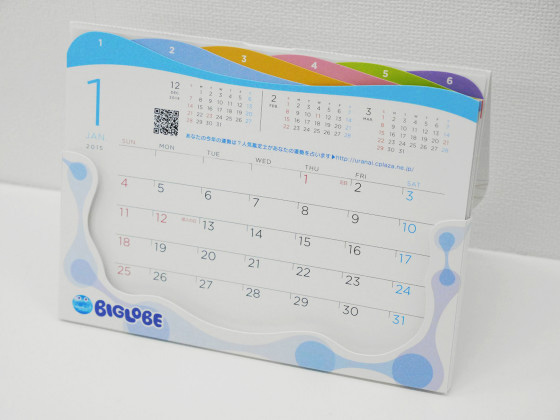 The wall hanging calendar has beautiful pictures of the world and schedule columns arranged every month.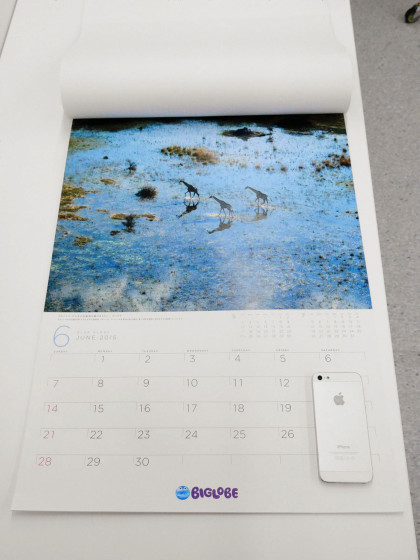 ◆ 80:BIGLOBEOriginal goods (3 people)
A set of vinyl ball + memo pad + mobile cleaner × 2 + stress reliever.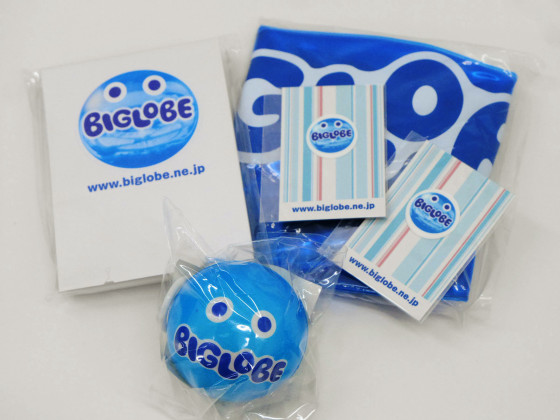 Notepad has BIGLOBE logo mark and URL under blank sheet.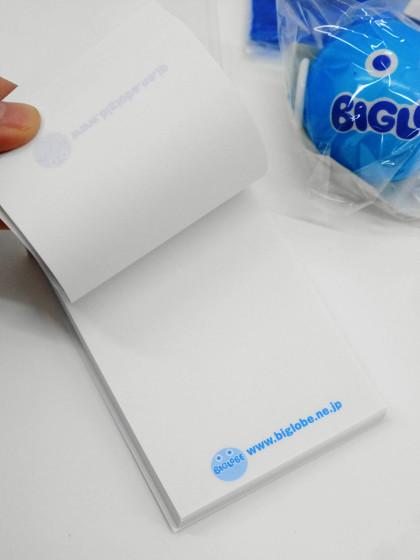 The mobile cleaner is stuck on the back side of the smartphone, and it is specified to peel off when used.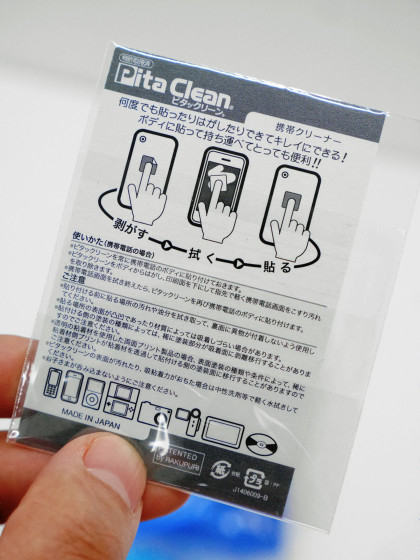 A vinyl ball is like this.



◆ 81:Cat scratches Hide cute and cute "Nyanno"(1 person)
There are 2 types of 8 sheets in one set as a set, and there are 4 sets in all.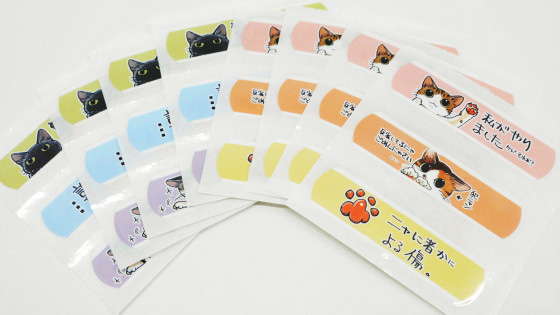 ♦ 82:SmartNewsSouvenirs, set of travel notes and compasses (3 people)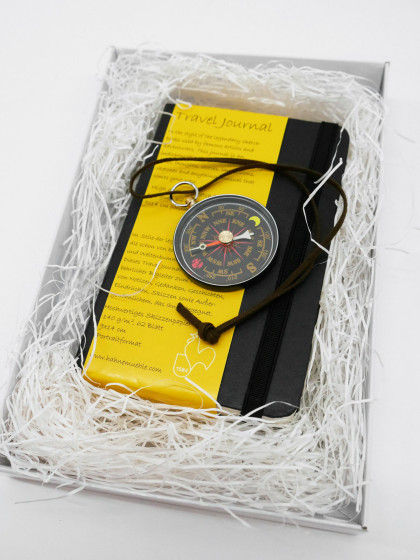 SmartNews characters on the back of the compass.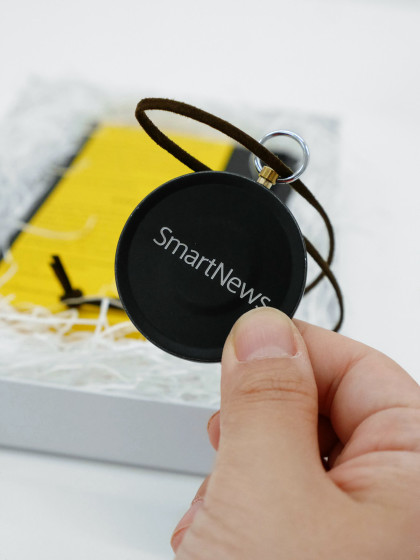 Travel note is about this thickness, it is designed with rubber strap so that pages are not turned over arbitrarily.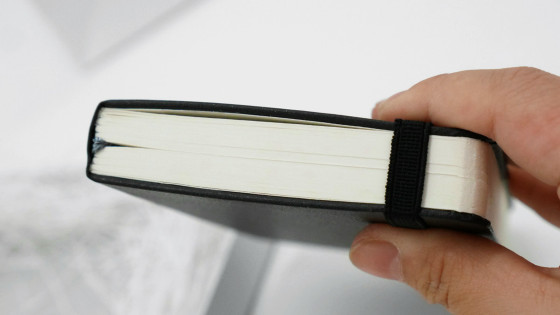 Inside is like this. Slightly thick paper was used on 1 page 1 page.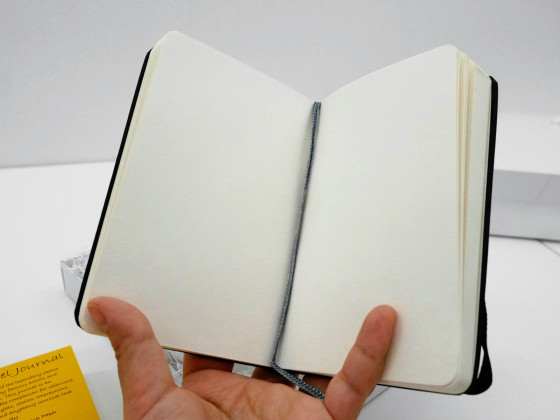 ◆ 83:A cafe that Marimecco and HIGASHIYA collaborated with "UNIKKO CAFE IN HIGASHIYA GINZA"Souvenir non-selling book (1 person)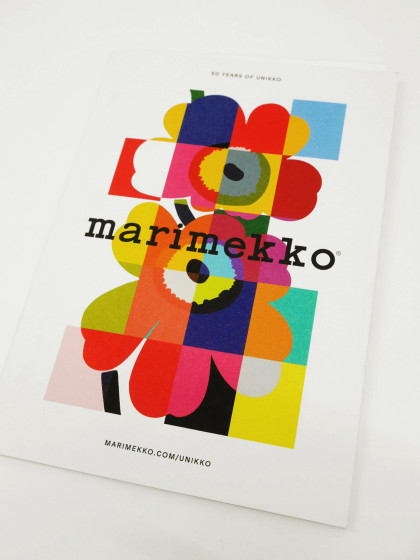 Among them are the UNIKKO Pattern List published so far ... ...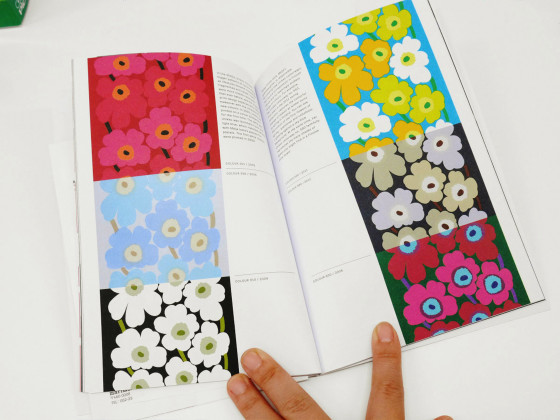 The appearance of the UNIKKO event which was held in Japan was also posted.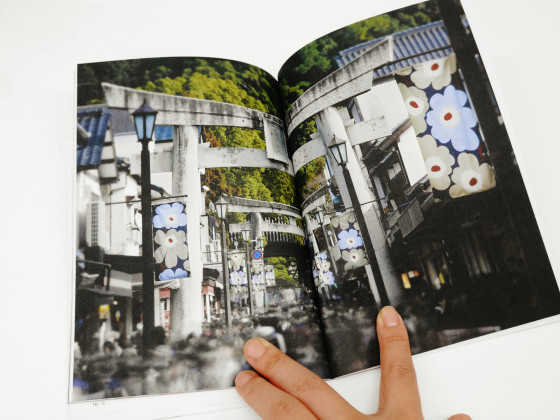 ◆ 84:Charged for 10,000 yenMoss card(1 person)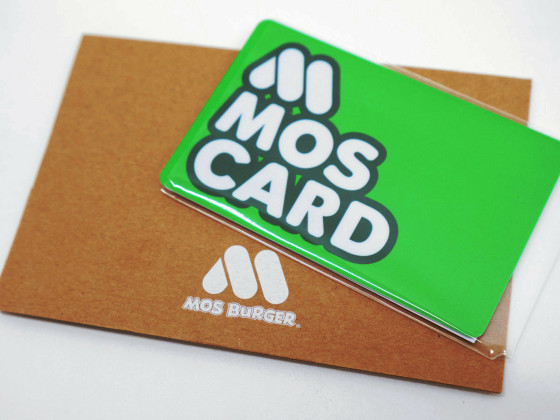 ◆ 85:Star · Wars Lightsaber Chopstick Darth · Vader Light Up Ver. / Luke · Sky Walker Light Up Ver.(1 person)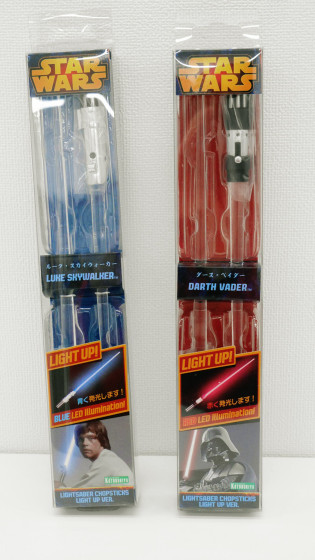 It shines like this.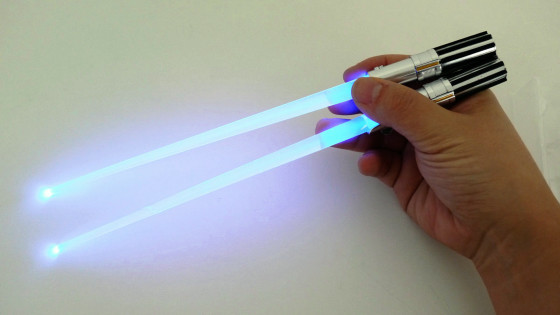 ◆ 86: (PDF file)"Kit cut" Official Brand Book "Read Kit Cut"(1 person)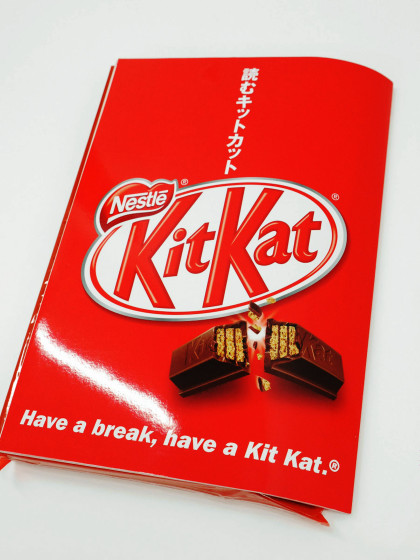 Baking kit cut special case is also attached.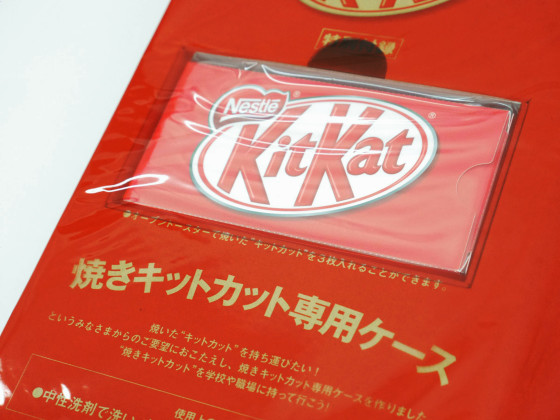 As recipe used direct chef direct recipes, kitchen using snack recipes are written on it, so it should be an unbearable one to like kit cut.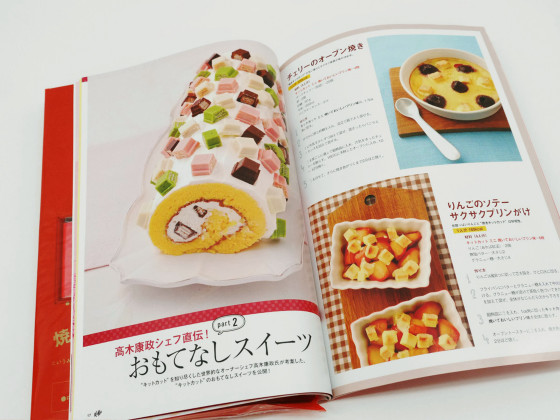 ◆ 87: ASUS strap and Android towel & pin badge set(1 person)
Four towels are lined with four droids.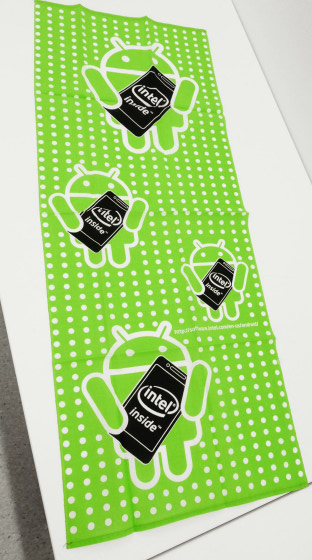 Pin badge is like this.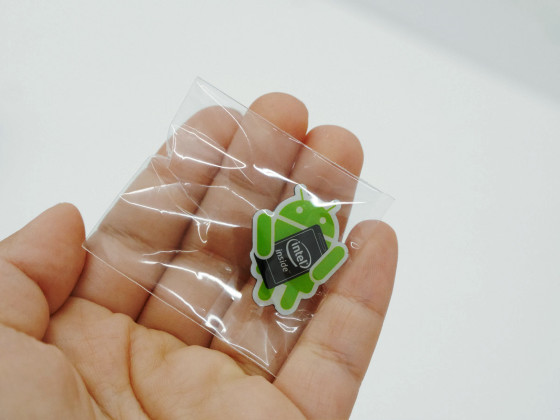 On the surface of the ASUS strap is the logo mark and the URL of the official website.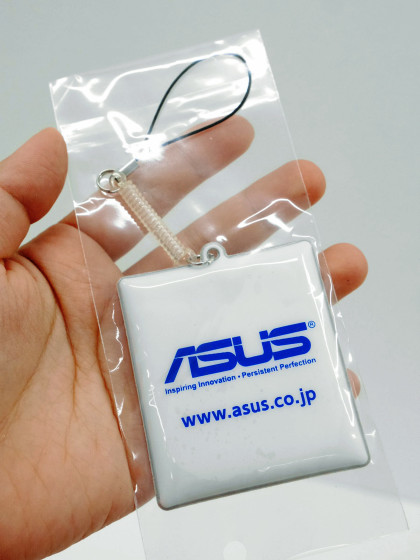 The back side was a cleaner.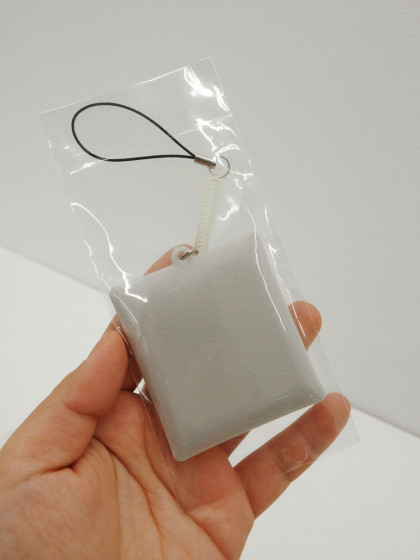 ◆ 88:Sante FX × Monster Hunter 42 eye × 4 set of eye drop cases (for 1 person)
There are 4 sets of cases of the following two kinds of designs.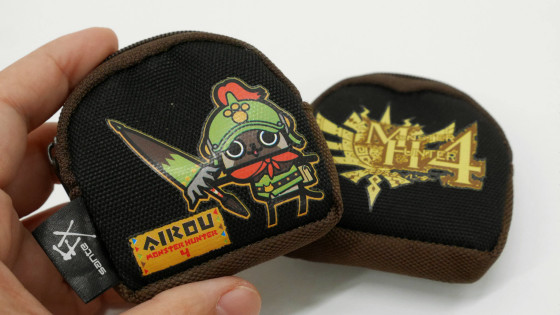 ◆ 89: Kernel Sanders Strap(1 person)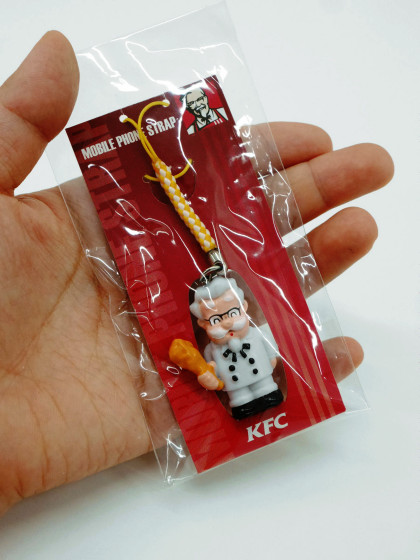 ◆ 90: Fuji - with Coaster and Key HolderKumamon × Rurouni KenshinStrap Set(1 person)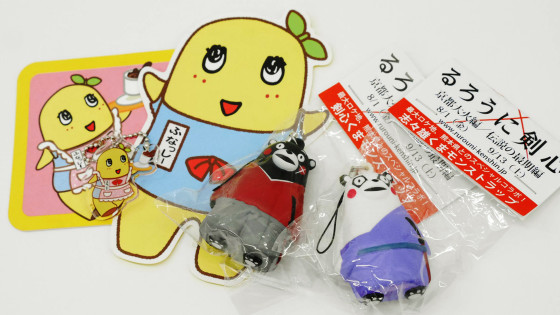 ◆ 91:Nico Nico DougaOriginal goods(1 person)
Niconico Super Conference 3 Novelty T-shirt & Neck Strap at the press conference, 2 niconico Muffler Towel, 2 Niconico Super Conference T-shirt, niconico Original Color Pen, Measure and Note, Super Conference 3 Sticker, 2014 Shogi Denou Fighter Reporter The presentation novelty is set.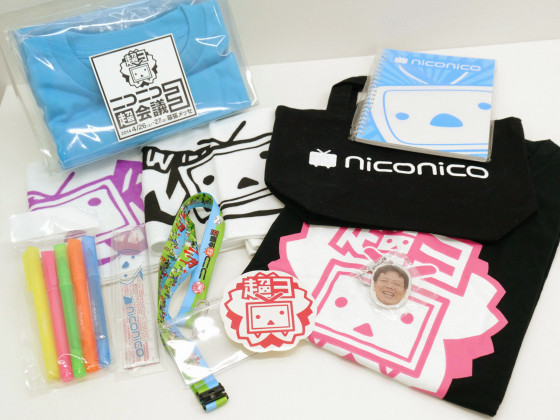 ◆ 92:Secret society Hawk's clawMortgage Calendar(1 person)
A set of wall-mounted calendar and desktop calendar.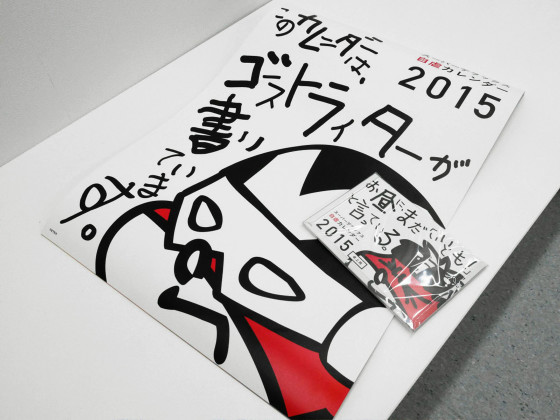 Schedule for February per wallpaper calendar is designed.



The desk calendar has a self-stylized message written on a colorful mount such as "I do not want to play tennis even if I want to play tennis".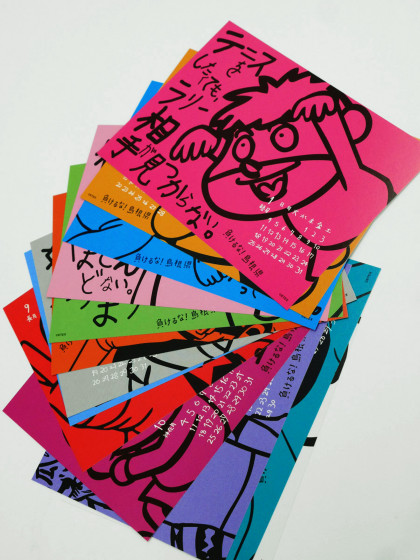 The size is about this.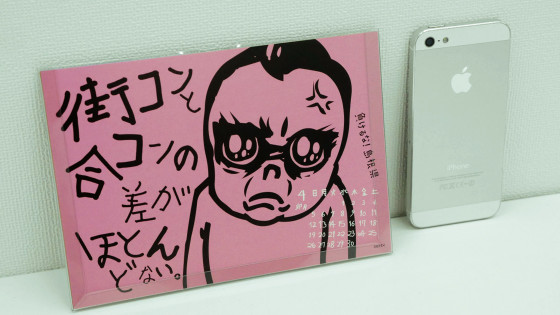 ◆ 93: Anime set(1 person)
·Fleet This ship ~ This ship ~, One festival only Ranpu cap
·Attack on Titan8 key holders
·TV animation "Free!"Poster
·Grisaia's fruitBook before animation
·Devil's RiddlePoster
·SuccessivelyPostcard
·Orange.Postcard
·Seraph of the EndPostcard
·Mahou Shoujo Madoka ☆ Magica Love the Movie Momo Hamura & amp; Kyubee ver.
·I can fight this boy, an alien.Me and me and my daily drama CD
·moviesRurouni KenshinHit memorial card 500 yen
·Gundam G's Reconquista&Wimpy pedal Re: RIDE&Strike Witches Operation Victory Arrow&Spot Chan Showdown ~ Yokai Great Battle Fight ~Movie guests benefits
· Jump Super Anime Tour 2013 &BLEACHClear file
·Assassination ClassroomFace
·NARUTO - NarutoSasuke Mobile Stand
·JoJo's Bizarre Adventure Stardust Crusaders · Hanazonoin Flyer· Kaigyo school flyer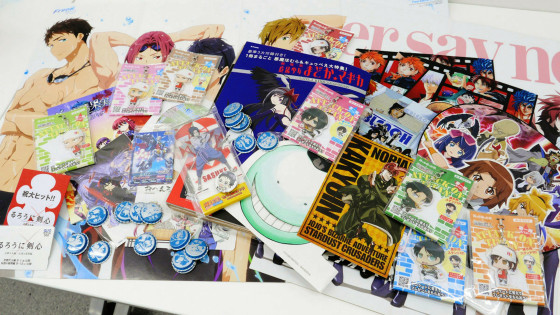 [story seriesAnd Hello Kitty collaboratedHello Kitty Cafe limited goodsWith. Clear file · 3 character muffler towel · rubber mascot · ballpoint pen · post card is set.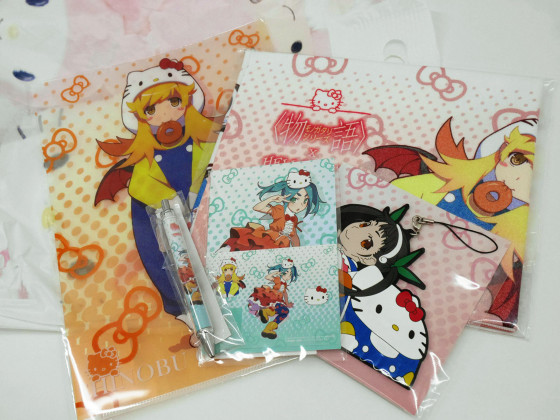 ◆ 94:Amazon Fire Phone, 32 GB (Unlocked GSM)(1 person)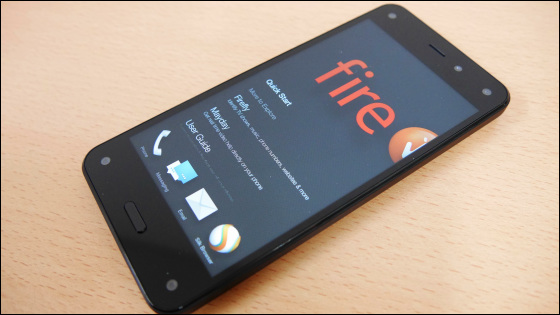 ◆ 95:ASUS ZenFone 5 LTE(1 person)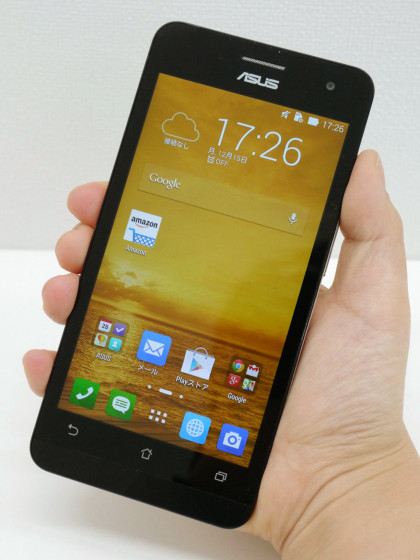 The color of the back is gold.



◆ 96: JCB gift card 40,000 yen worth(1 person)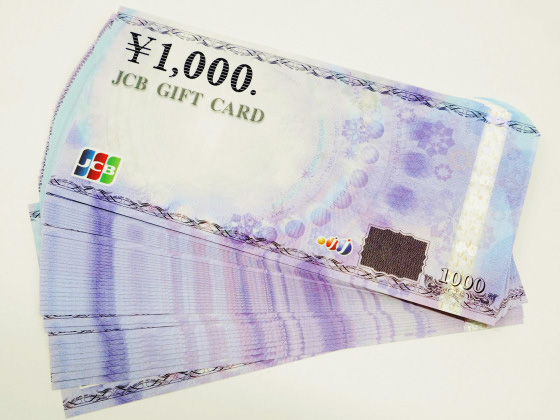 The present project has ended! Thank you very much for your entries.