Year-end and New Year holiday gifts from GIGAZINE 2012 "Please answer the questionnaire and bring them all"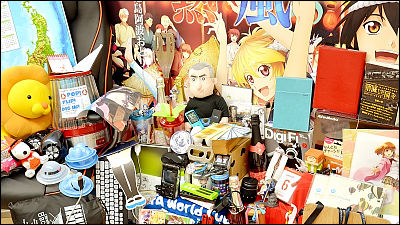 As Christmas Eve came again this year, we will carry out a plan to release a souvenir of reviews and events that went through from summer to winter as a small Christmas present from GIGAZINE.

This time, Hatsune Miku Specification Walkman "NW-S764"And a capture board which can do full-HD gameplay recording without imposing a load on the CPU"Live Gamer HD"Even if the moon changes, it will scold you even if it does not change"Skirt turning calendar 2013Calendar set including "Android on desktop if you insert it in the display"Android Stick 4 SmartTV"" Great Jama "Doala type earphone jack cover, You can insert it in lemon and spray it as is Pushupsu "Stem"VJA gift cards such as 32,000 yen, from gadgets to smartphone accessories We prepared all 54 kinds of gifts, centering on products reviewed at GIGAZINE.

What kind of people are reading GIGAZINE? Although it also serves as a questionnaire, it is extremely appreciated that people who answered "even if you do not need a present but can cooperate with the questionnaire!" So, the application method of gifts planning and premium list etc. are from the following.

Application period
From Monday December 24, 2012 00: 00 ~ January 6 (Sun) 23: 59.

◆ Winner announced
Since the mail arrives from the GIGAZINE editorial department to the e-mail address at the time of entry on January 7 (Monday) onwards to winners, it is OK if you reply to the e-mail address of the shipping address in a reply to that e-mail.Please be aware that the e-mail notification e-mail is spammed with high probability, and there are many insecure cases that you realize that you have noticed election winning late. At least notice to the first prize winner arrives during Monday, January 7th (Monday), after that the rights will be transferred to the second winner, the third winner ...... sequentially if the first winner does not reply It is a mechanism that moves. So, it is "after January 7th (Monday)".

◆ Gift list
Please enter the number as "1" or "2" in "Number of gift you want" on the application page. If gifts are unnecessary, please write "None".

◆ 01:It can charge up and use repeatedlyWebMoney store cardCharged for 15,000 yen (1 person)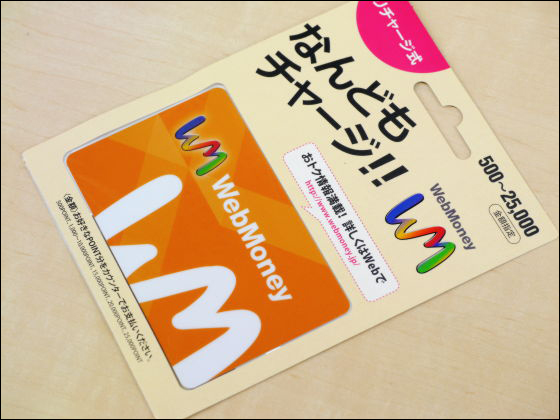 ◆ 02:Hatsune Miku Specification Walkman "NW - S 764 L"Neck strap of Hatsune Miku (not for sale), 1 set of 2 SONY original towels (1 person)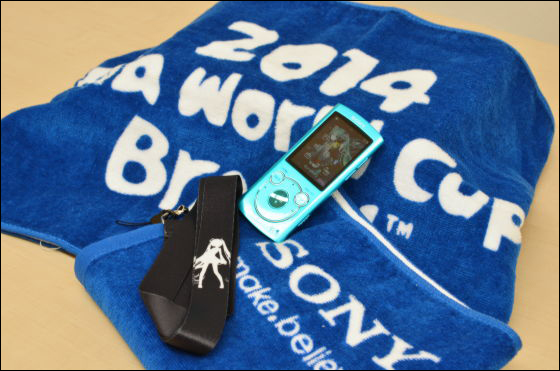 NW - S 764 L is a sexy blue model of Hatsune Miku 's hair.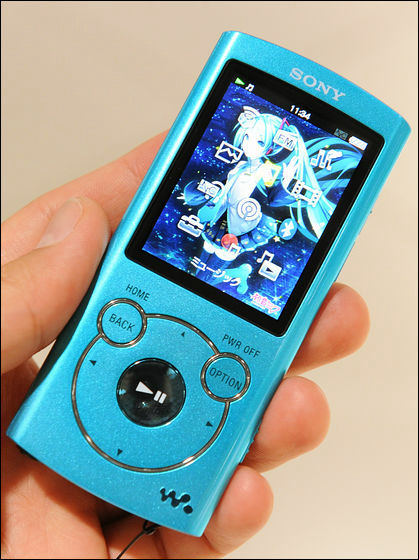 ◆ 03:Linear PCM recording can be performed while taking HD images with a camera rotating 180 degrees "DR-V1HD"(1 person)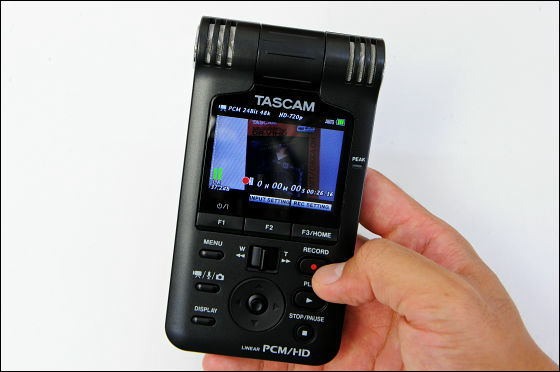 ◆ 04:USB 2.0 bus Speaker for PC capable of 10 W + 10 W output exceeding the power connection "Olasonic TW-S7"(1 person)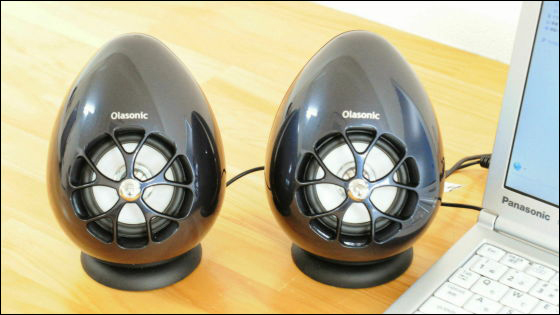 ◆ 05:Prism type speaker which can be connected with a smartphone and can perform a hands-free call by touch operationSound Blaster Axx SBX 20"(1 person)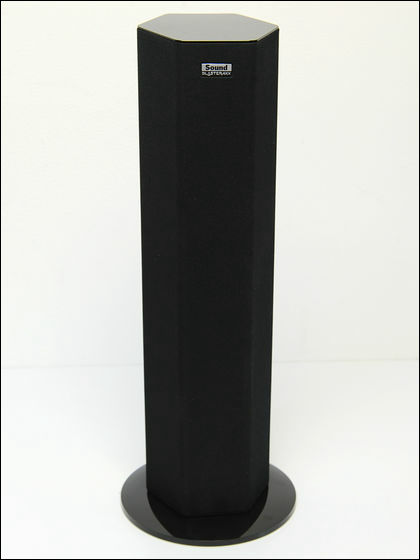 ◆ 06:Sound card with quad-core processor "Sound Blaster Z"(1 person)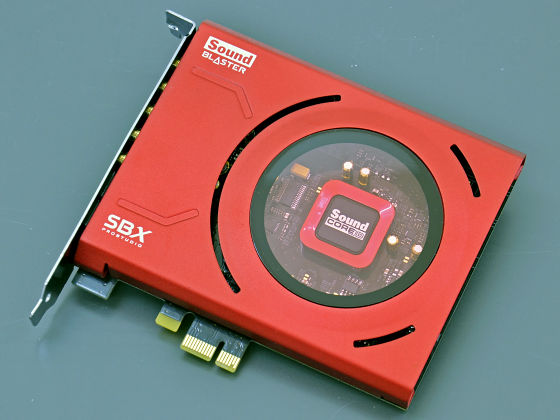 ◆ 07:Compact scanner that supports high-speed scanning of approximately 25 A4 colors per minute and 50 faces on both sides, and can send scan data directly to iOS devices and Android terminalsScanSnap iX 500"(1 person)



◆ 08:Storing power cable and multi-tap, you can organize around the desk "Plug Hub"(1 person)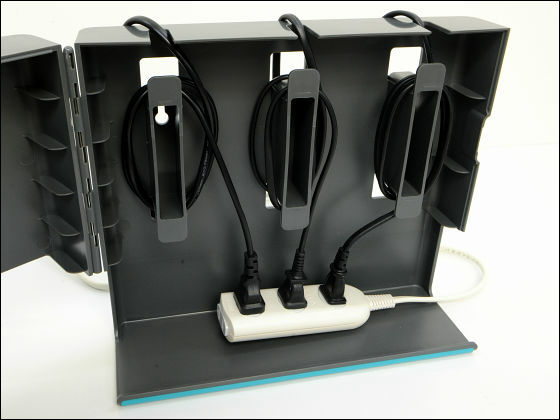 It looks like the lid is closed.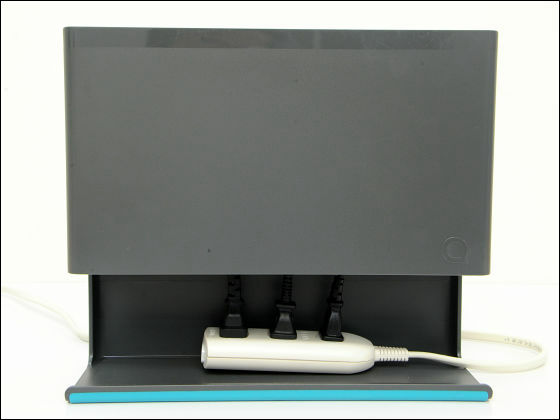 ◆ 09:It can be inserted in lemon and sprayed as it is "Stem"(1 person)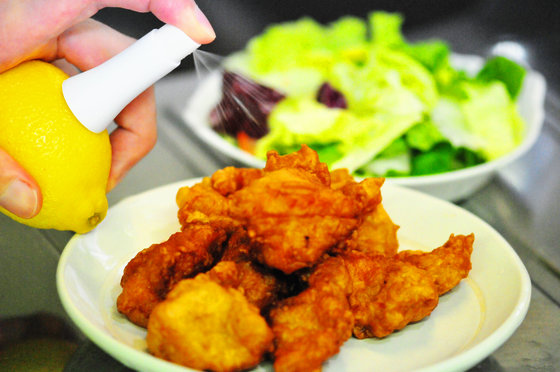 The body looks like this.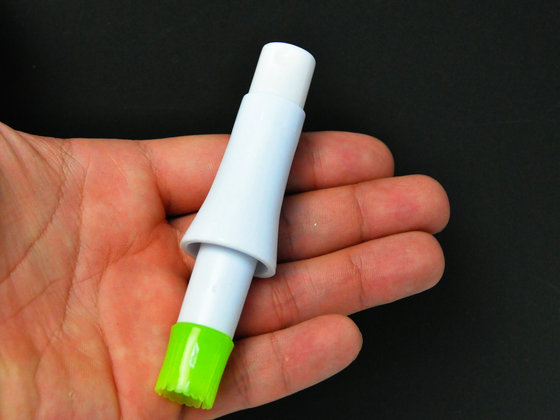 ◆ 10:Multifunctional Tong equipped with all that is necessary for barbecue to strike, cut, pinch, turn overStake"A barbecue skewer that easily pulls meat"SlidersSet of 1 (for one person)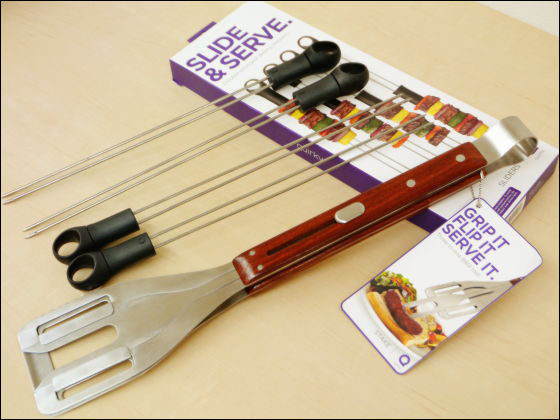 Stake is like this.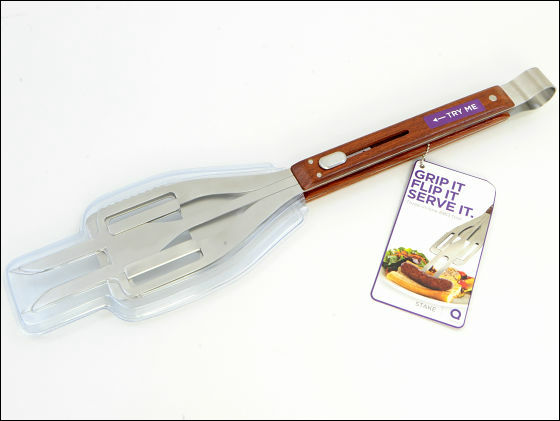 The following are Sliders.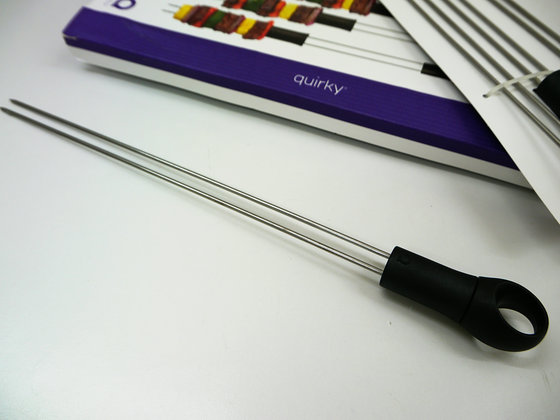 ◆ 11:Cutting board with drawer "Mocubo"(1 person)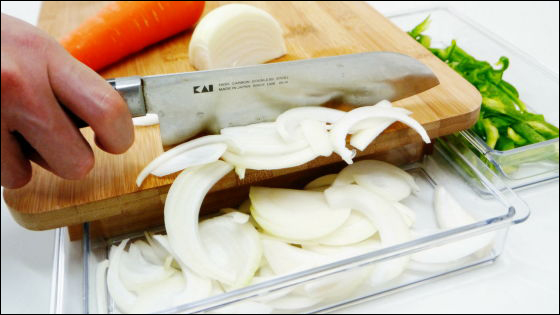 ◆ 12:Keep earphones disconnected from the ears at the position where they can be worn on the squirk around the neckProps"The world's largest trade fairInnoTrans (inotrans) 2012Set two neck straps (1 person)

There are 4 types of Props color variations: black, gray, light blue and pink.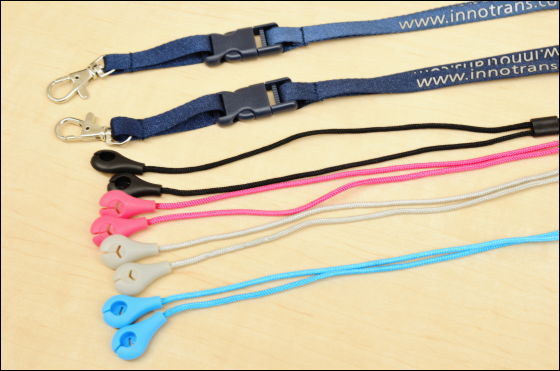 I will use Props like this.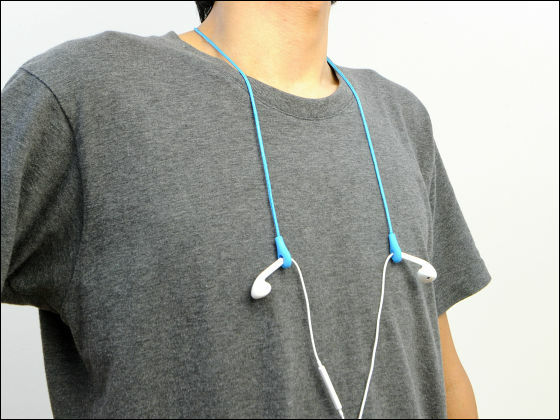 ◆ 13:BIGLOBE calendar (not for sale) 2 types 1 set (20 people)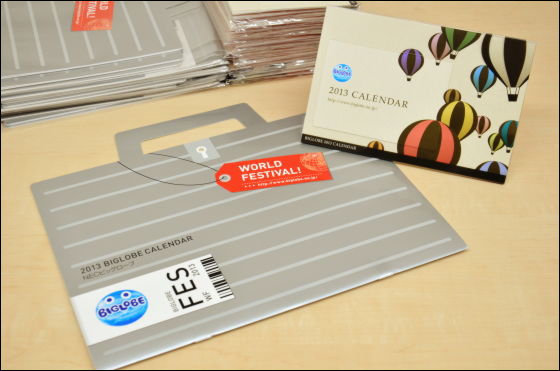 The desktop calendar looks something like this. A balloon is printed on the frame and it is a sight as if you are traveling in various places.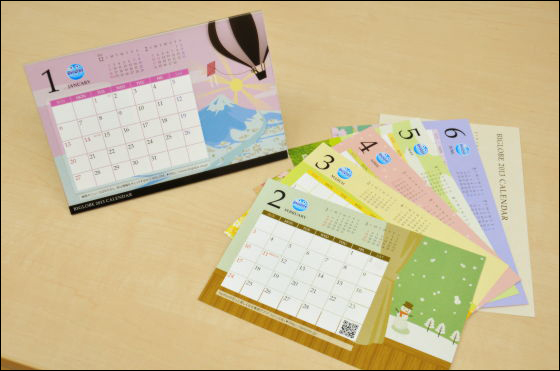 Here is a type to paste on the wall. Pictures related to world events held by January to December, such as Rio 's carnival and Finnish "departure ceremony of Santa Claus" are used.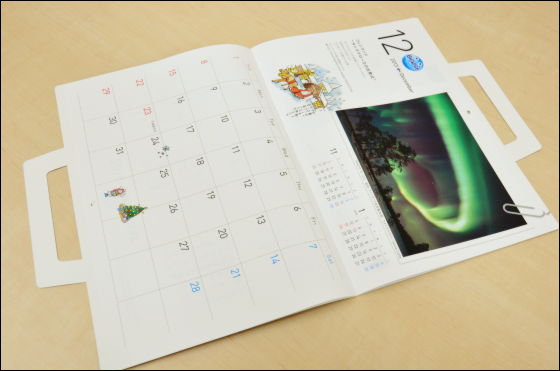 ◆ 14:5 types of calendar set (1 person)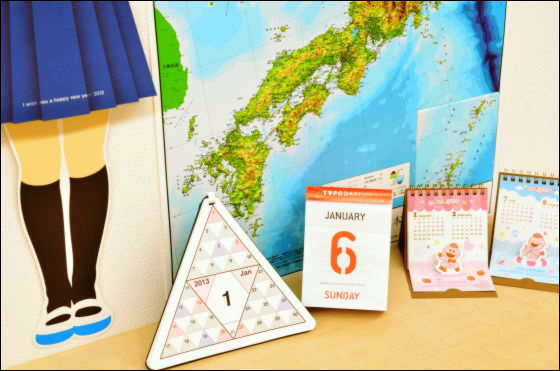 There are five types of calendars below. First of all, even if the moon changes, it will catch on even if it does not change "Skirt turning calendar 2013"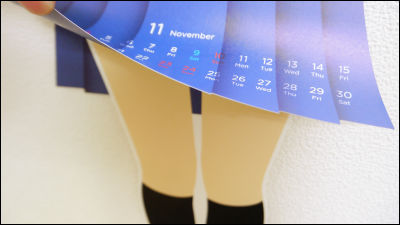 A calendar that you can see well how to touch and touch with your eyes to see how uneven the Japanese archipelago is3D solid map"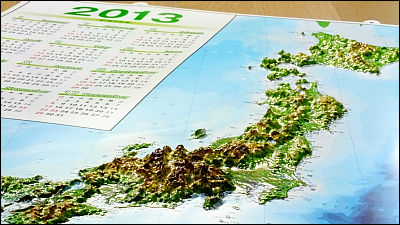 A daily calendar that honors sense by looking at dates and days of the week written in 365 fonts "Typodarium 2013"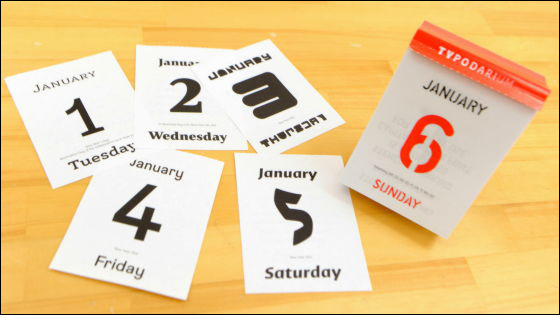 Please note that it has already been broken until 1 to 5th, and the fold is on 6th.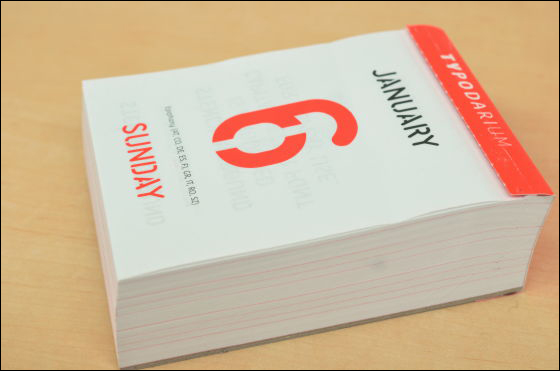 It's a triangle calendar everywhere it was separated by early, mid, late instead of weeklyTabletop THE TRIANGLE"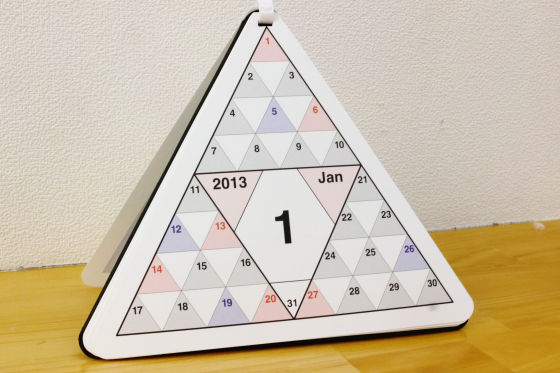 USJ "MOPPY" 2 desktop calendars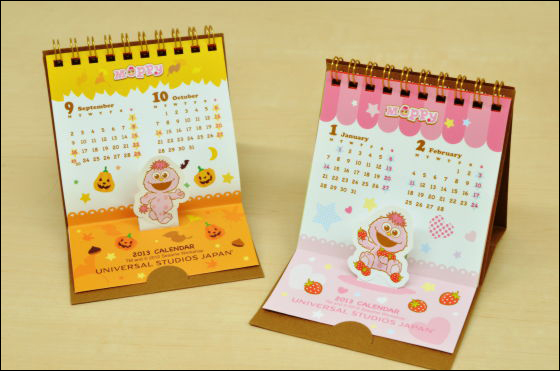 ◆ 15:A notebook that can synchronize schedules written just by holding the iPhone "Cal-Sync Eyedropper"(1 person)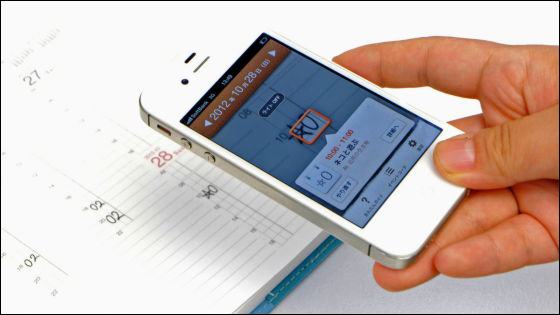 There are two types of notebooks in one set. This is a light green "Cal-Sync SPUIT B6 GR X0013". It is size B6.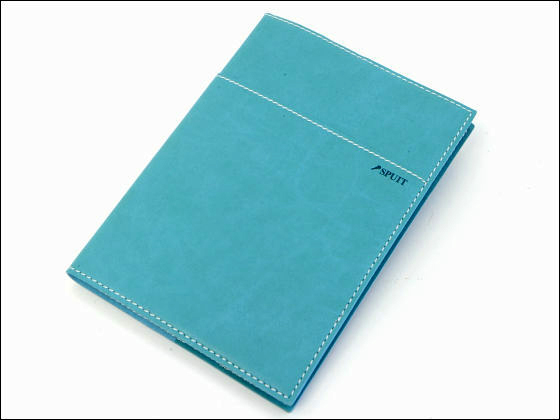 The red "Cal - Sync SPUIT A5 RD X0018" is A5 size. In addition, we write a part in the review. please note that.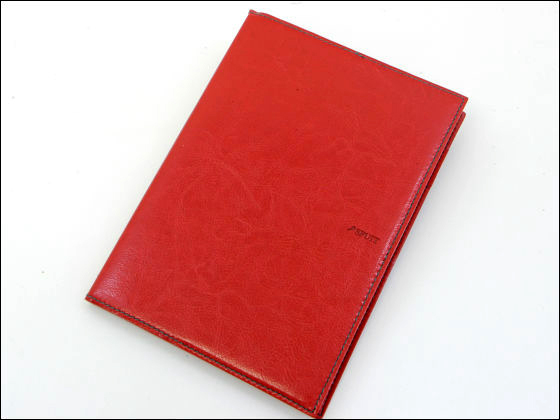 ◆ 16:Stuffed animal too similar to Steve Jobs'ICEO"Graphic-like paper craft"Foldable.MeSnoopy's stuffed animal (1 person)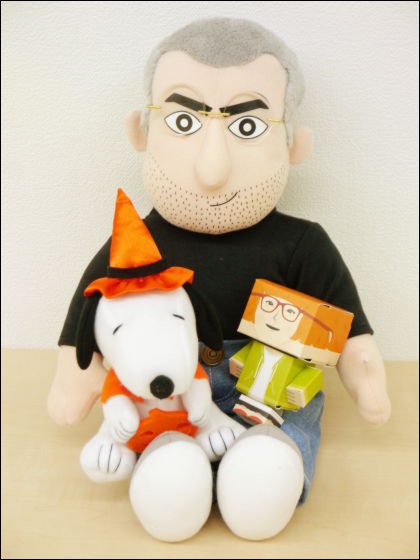 This is iCEO.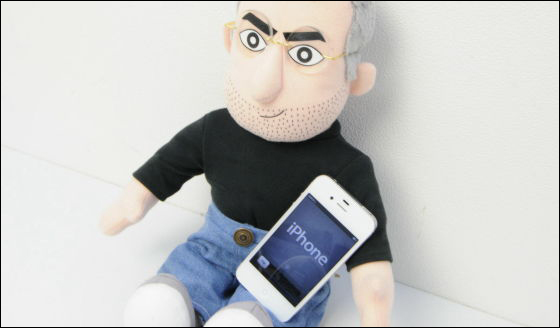 Foldable is designed and assembled.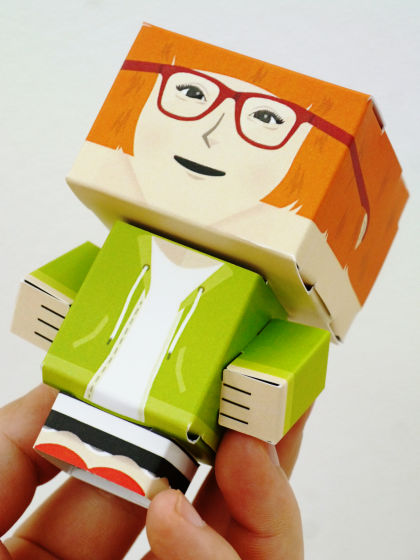 ◆ 17:"Great Jama"Doala type earphone jack cover2 types (1 person)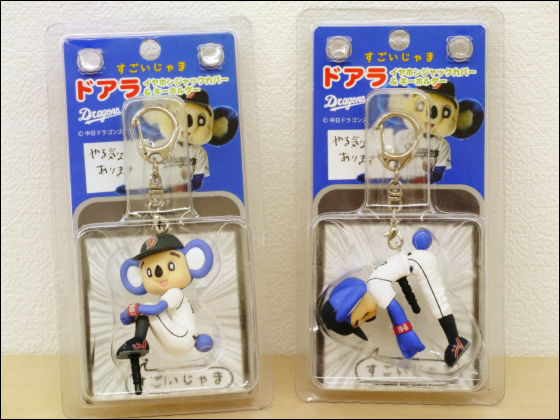 Here is "Great Jama Doarer · Earphone Jack · Key Holder Zero Motivation"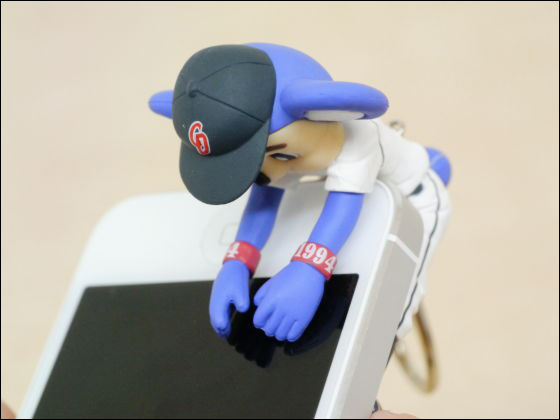 "Great Jama Doarer · Earphone Jack · Key Holder Sports Sitting"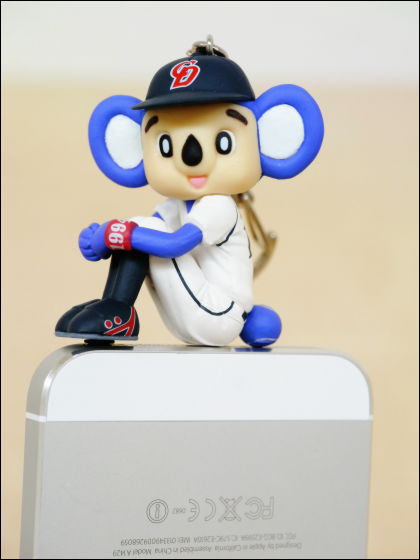 ◆ 18:SoftBank Platinum Band "Dad Strap" (for 1 person)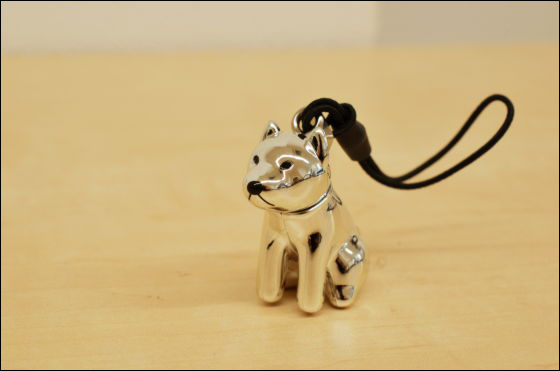 ◆ 19:Commercialization realized from tweets "Nyanko type earphone jack cover"7 pieces set (1 person)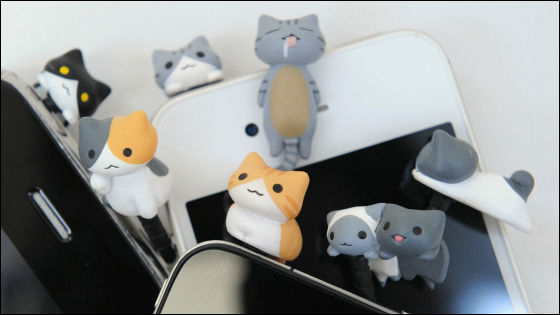 ◆ 20:If you put it in the display Android-powered desktop becomes "Android Stick 4 SmartTV"(1 person)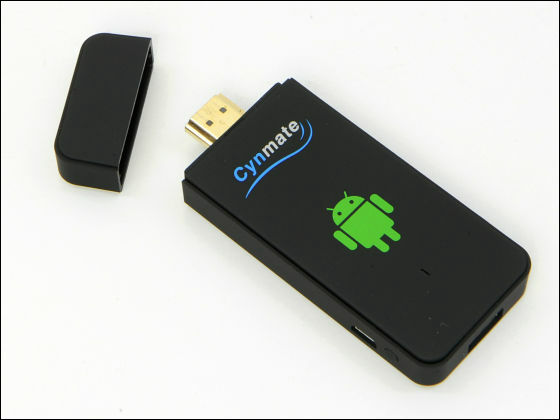 ◆ 21:Retro camera-like headphone jack accessory of extremely small size "The Kindred Camera Charm"(1 person)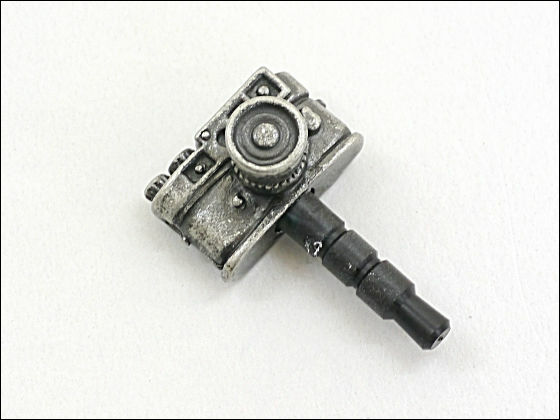 ◆ 22:USB cable that freely freely stands even firmly independent while bending Kunekune "Une Bobine"(1 person)

One for each iPhone dock terminal and one for micro USB terminal is set. The following are for USB terminals.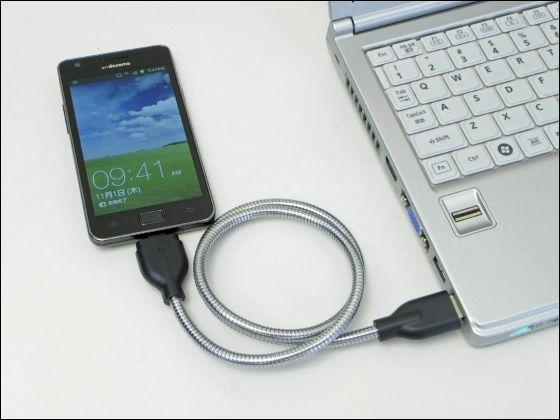 For iPhone dock terminal is like this.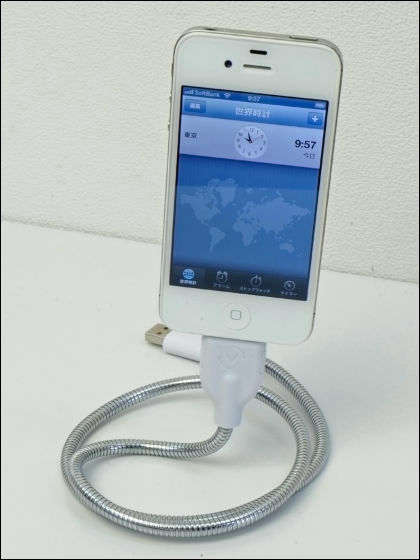 ◆ 23:New Atlantis and other 183 countries that have collapsed and collapsed "Destined countries"(1 person)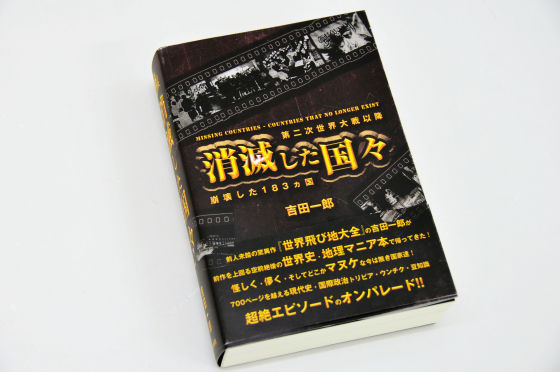 ◆ 24:McDonald's"ENJOY! 60 seconds service" campaignCommemorative Original T-shirt (for 1 person)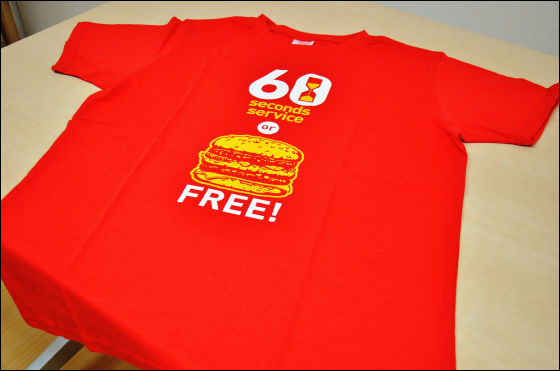 ◆ 25:Completely outdoor specification hammock equipped roof and mosquito net that can camp in the air "Hennessy Hammock"PET bottles can be recycled to rainwater"Petal DropsSet of 1 (for one person)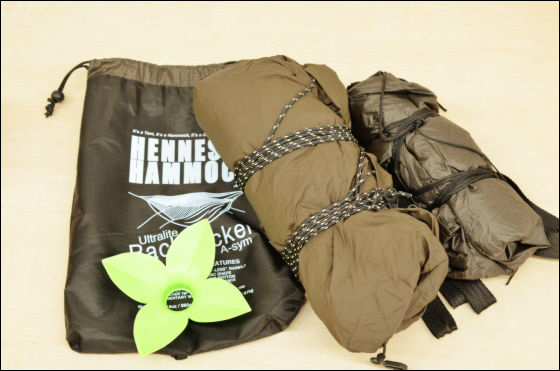 Because the hammock used for the review, there is a little dirt. please note that.



Below is Drops.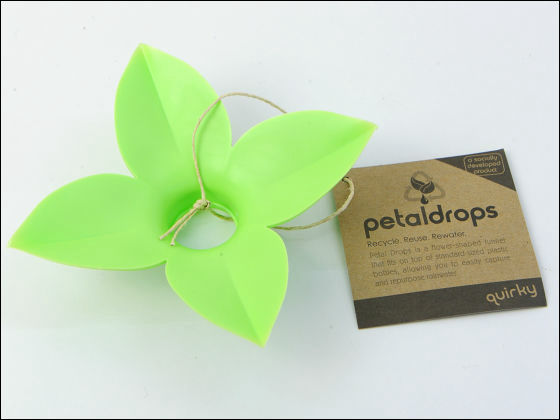 ◆ 26:A magazine with a digital amplifier with USB DAC attached to the appendixDigifing"2 pieces (1 person)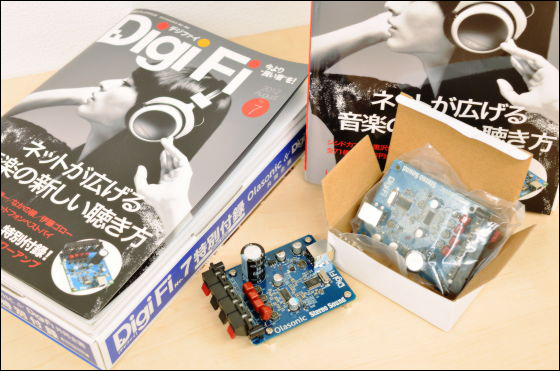 ◆ 27:Office chair of a sports car seat-like design "Bauhutte EX-23 Blitz"(1 person)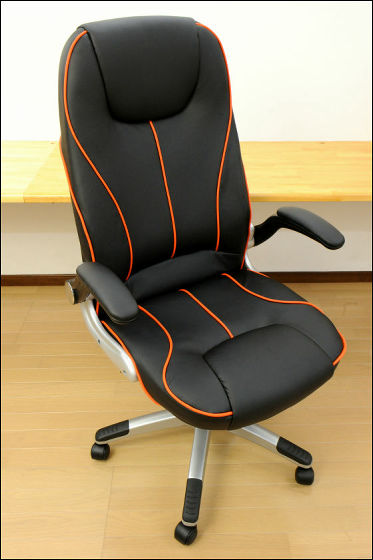 ◆ 28:A car seat-like design chair with a stripe of white "Bauhutte BT-RC 11 RONDINE"(1 person)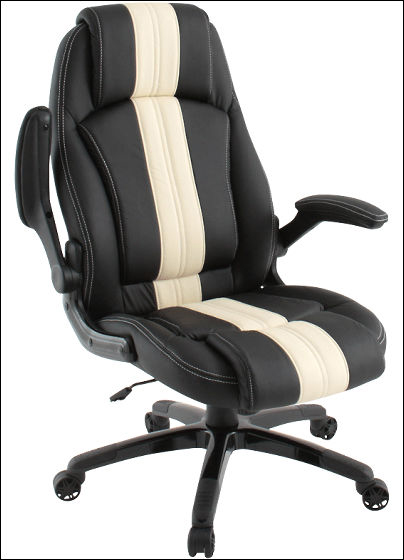 ◆ 29:Ultra lightweight folding chair comforting every queue waiting from iPhone to ramen "Ultra light trekking chair C1-71"(1 person)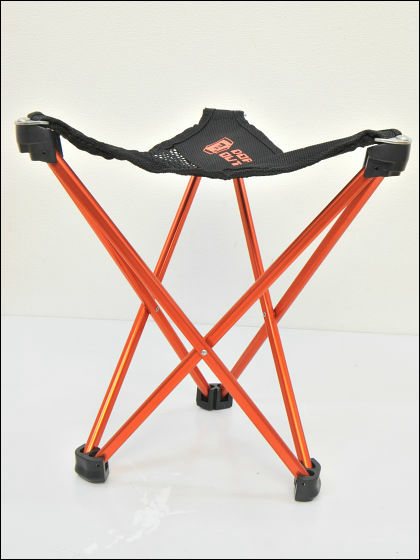 ◆ 30:Outdoor chair with backrest which you can wait comfortably for a long queue "Ultra light back rest chair"(1 person)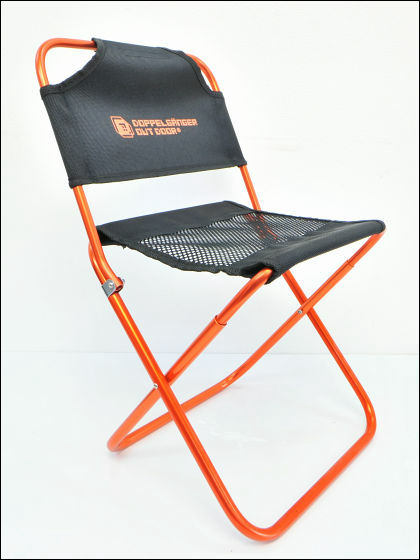 ◆ 31:If you store it compactly, the room is spacious, lightweight and you can move quickly when cleaning it "Ultra light large table"(1 person)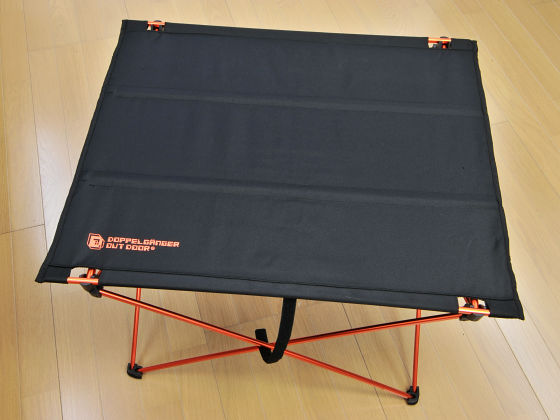 ◆ 32:A capture board which can do full HD game play recording without imposing a load on the CPU "Live Gamer HD"(1 person)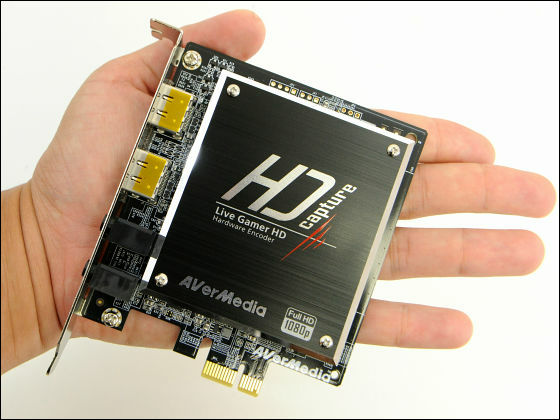 ◆ 33:Put the pen and scissors in the gap of rubber and arrange stationery stand "Pen Zen"(1 person)

There are 2 kinds of black and blue. This is black.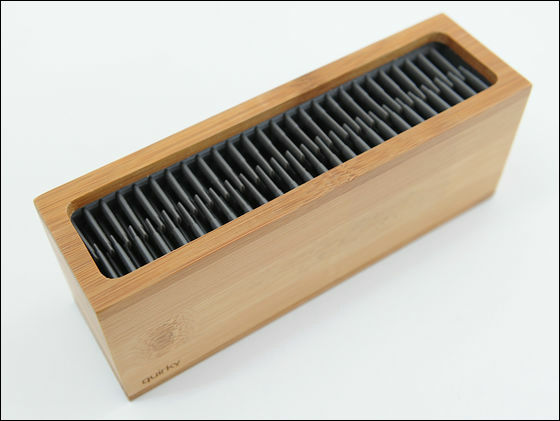 blue.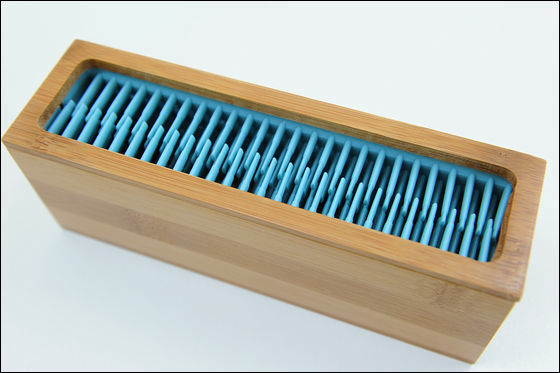 ◆ 34:A pen that aims at laser irradiation and takes pictures and can also recordNOTEMARK"(1 person)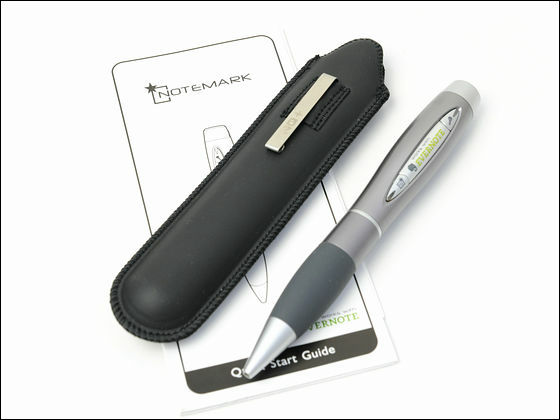 ◆ 35:"Fight precision machined coma on a stainless steel pedestal"KENKA COMA"(1 person)

There are 4 pieces in all.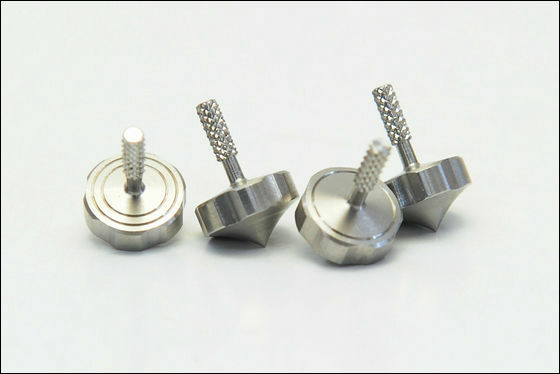 The base to fight coma is also a set.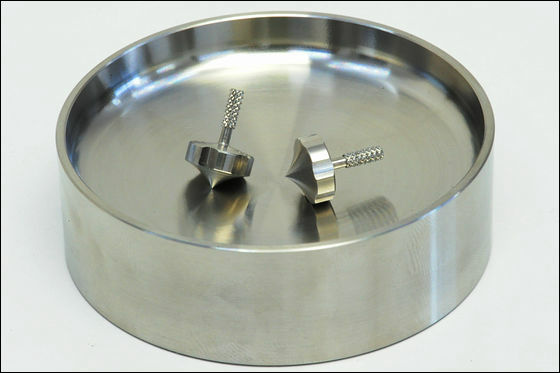 ◆ 36:To grasp it like a meridian5 types including can opener1 set (1 person)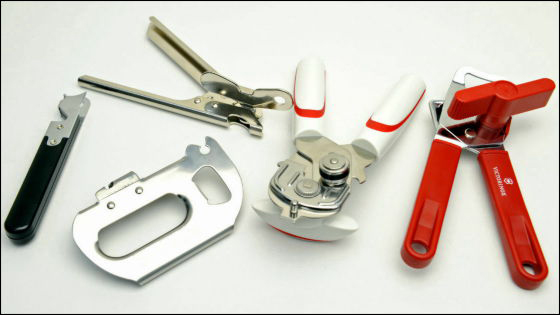 ◆ 37:Protect iPad's display from shock "BUFF Ultra Impact Absorption Protector for iPad"(3 people)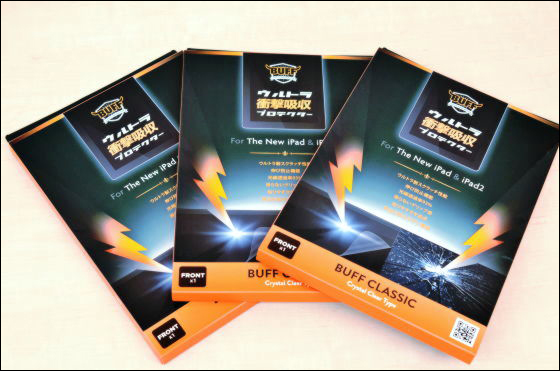 ◆ 38:Actually it is a kitchen timer although it has a lens-like appearance of the camera "The f / 60 Lens Kitchen Timer"(1 person)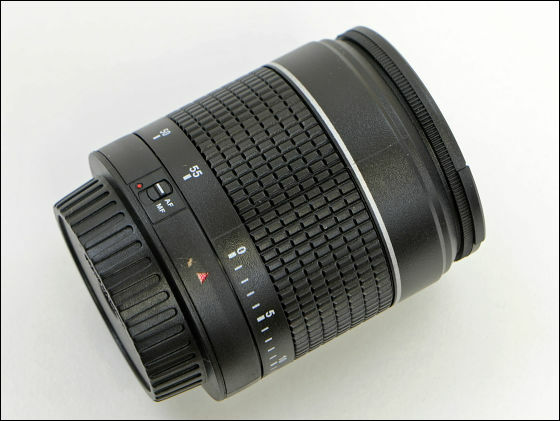 It is with a camera-type toy.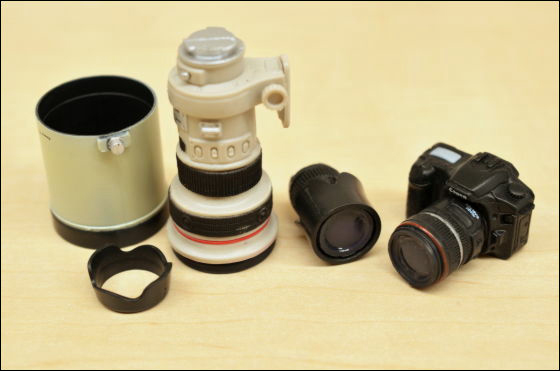 ◆ 39:Tanita's technique with which alarm sets and history can be saved after 100 days Timer "TIMER BAR"3 types 1 set (1 person)

History timer 200 minutes "TD - 403 / Natural Leaf (green)" and long time timer 100 days total "TD - 401 / Black" and predictive timer 200 minutes total "TD - 401 / Princess Rose (Thin Pink)" 3 One has become a set.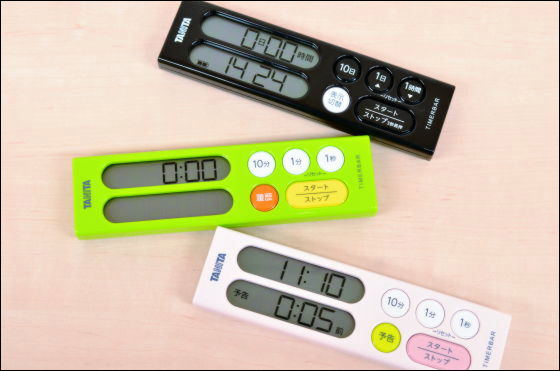 ◆ 40:Mister Donut"Pon de lionOversized Plush Doll (1 person)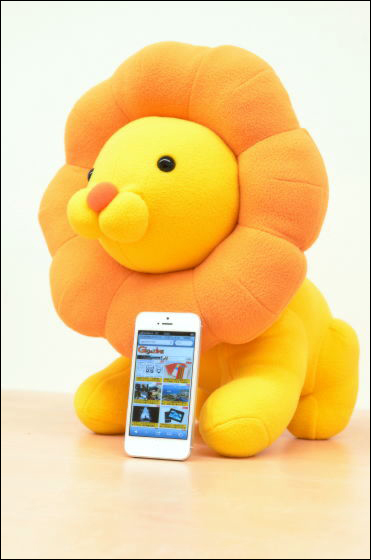 ◆ 41:World's first gaming mouse with cooling fan "MO-BLE 001 DTF"(1 person)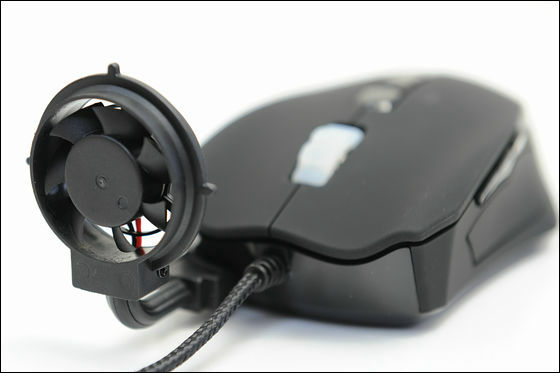 ♦ 42:"The liquid moves around in three-dimensional form as a spatula"Magnetic fluid flower observation kit"You can experiment how hot the exothermic material" Breath Thermo "actually becomes"Professor Denjiro's fever development experiment kitSet of 1 (for one person)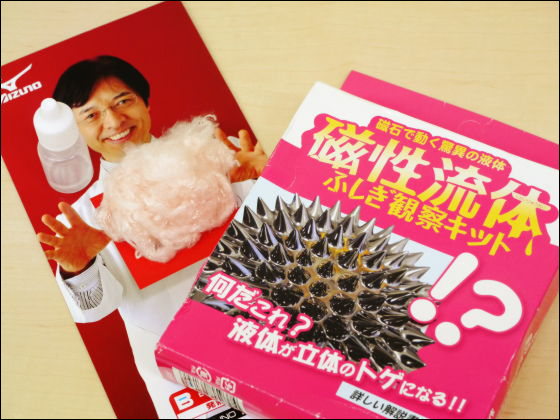 "Magnetic fluid flower observation kitThere is a bit of pain in the box, but there is no problem with the contents.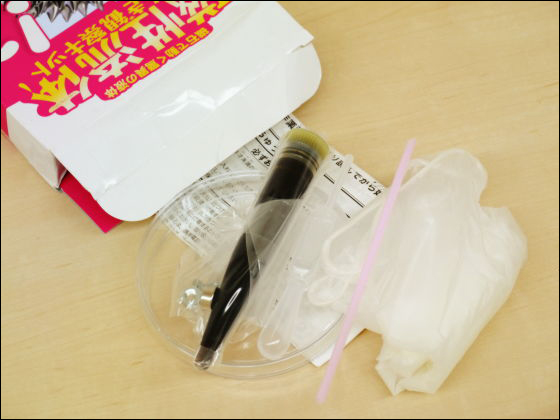 ◆ 43:You can mass-produce delicious popcorn easily and delicately in full automaticEasy Pop"(1 person)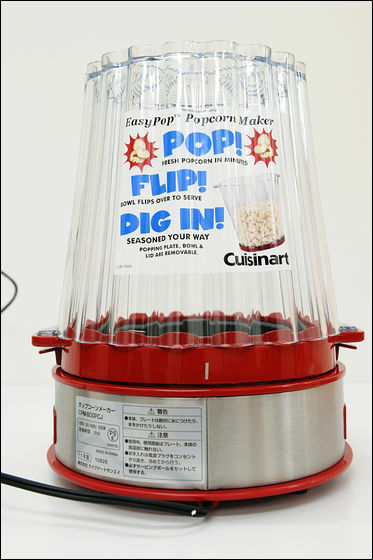 ◆ 44:Four Fate / Zero postcards, four other animation postcards, bills, three sign cards,Yuukino Animation,Precious MemoriesBox case, Tokushima clear file 5 sheets, coaster, TARI TARI · Axel · World can badges 2 each (1 person)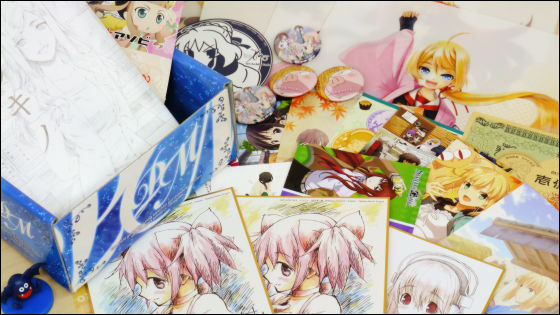 ◆ 45:Evangelion New Theatrical Version: Q2 tumbler, 3 leaflets,Moon cake of Evangelion "Mark.06"Spear type metal pick & Nagisa Kaoru figure (1 person) attached to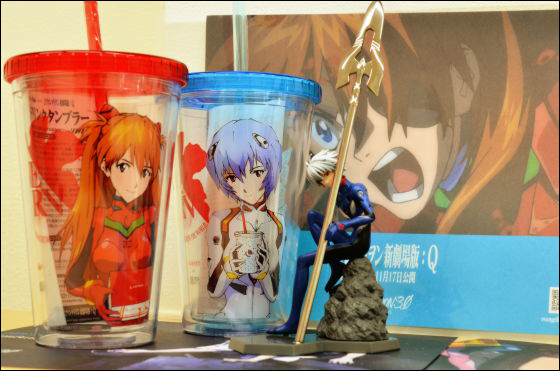 ◆ 46:Fate / Zero and Tales combined 2012 edition "Tokushima Awaodori Poster(1 set of 2 × 3 pairs) ", the world's largest railway fairInnoTrans (inotrans) 20124 types of railroad posters (1 person) gotten on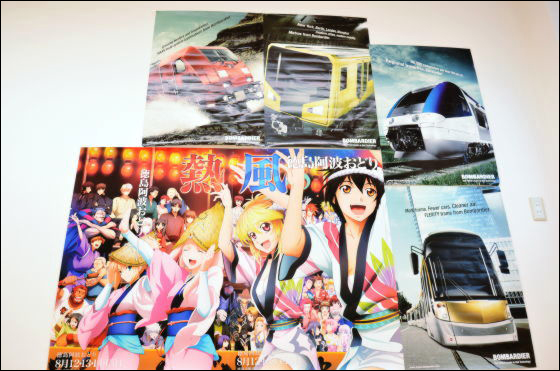 InnoTrans poster has a bit of pain. please note that.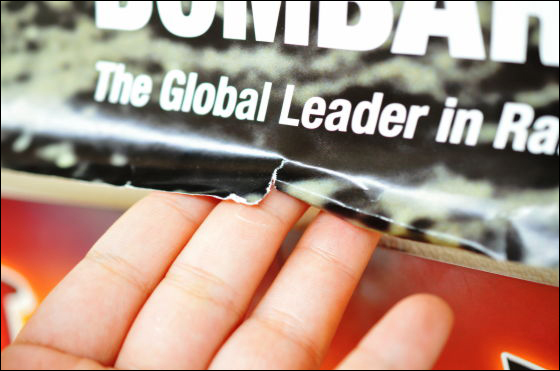 ◆ 47:"For a saucepan! It is! Zogok tofu"&"Zaku-tofu dessert specification typeD"Five cases and two sets of forks (1 person)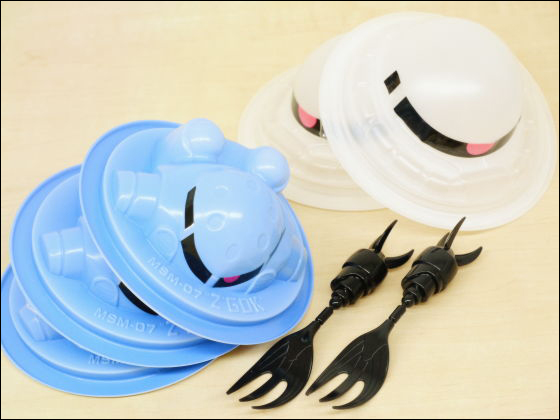 ◆ 48:The label of the Sanrio character colors the bottleNon alcohol · Sparkling wine4 pieces (1 person)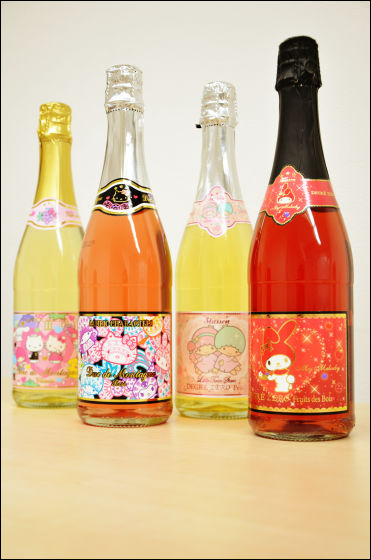 Ceedle Zero Berry My Melody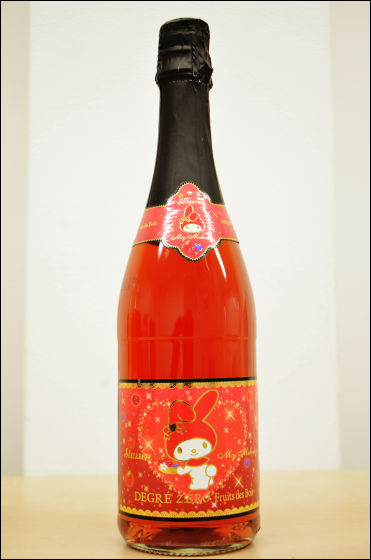 Duku Rosé Sanrio Characters



Ceedle Zero Peach Little Twin Stars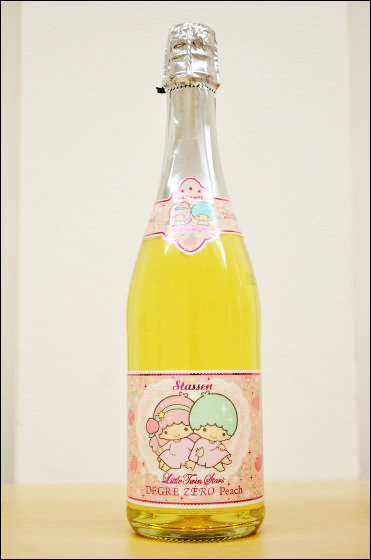 Duku Sanrio Characters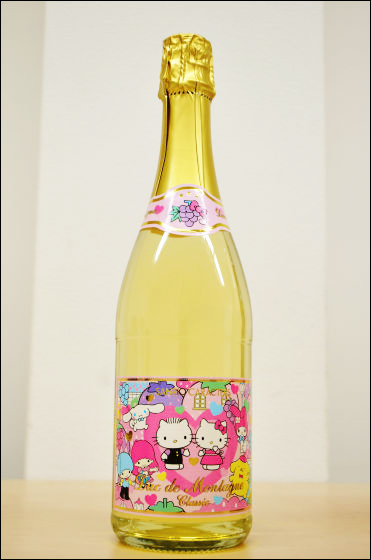 ◆ 49:Do not worry if you buy a drink with dauba, you can wash it off with dirt "Logicool Washable Keyboard K 310"(1 person)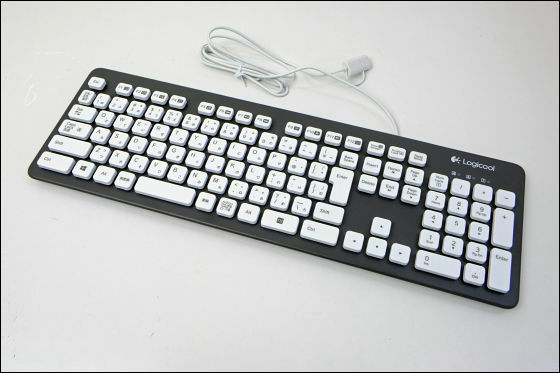 ◆ 50:Windows 8 Pro release memorial pack window Yu version, 2 wrist bands, mug, Windows bowl, self-made personal computer assembly manual, PC self-made secret book (1 person)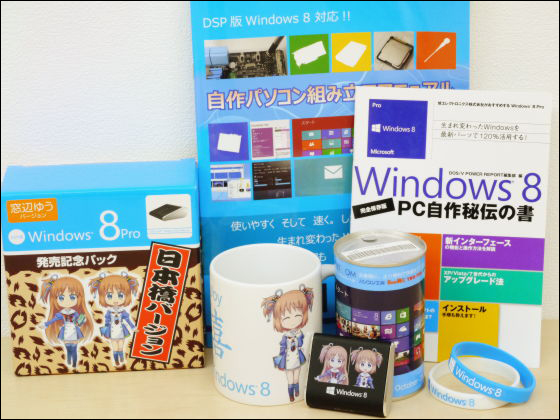 ◆ 51:ZUNTATA25th anniversary album "COZMO ~ ZUNTATA 25th Anniversary ~"(1 person)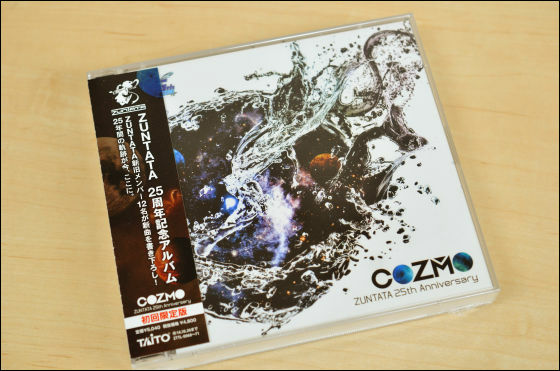 ◆ 52:"Sansutei Ryuaku talks in French, Spanish, Italian, Portuguese, German, English, Japanese"Seven Languages ​​of Sansutei Ryūaku Rakugo (Miso)One set of 5 (1 person)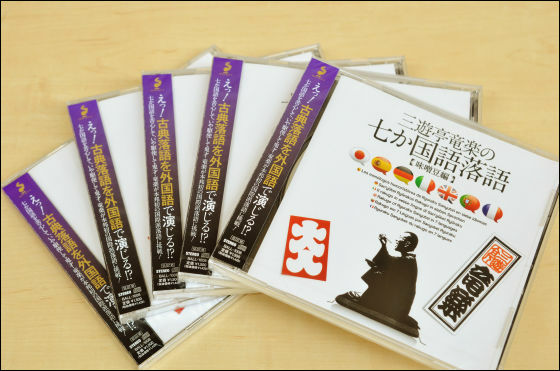 ◆ 53:Construct and maintain submarine cable that supports the InternetInternational Cable ShipDVD for 1 person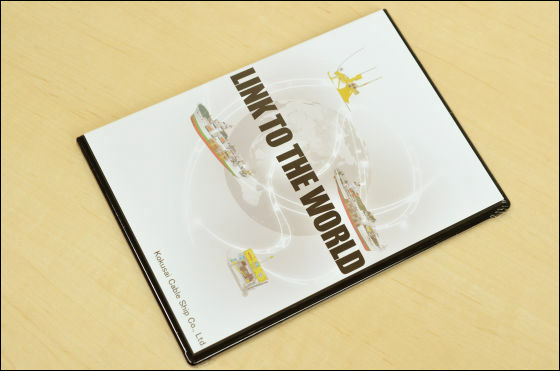 It is a 10-minute movie that shows how to lay cable.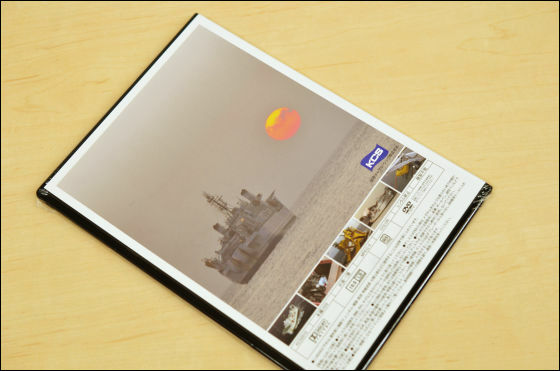 ◆ 54:VJA gift card 30,000 yen (1 person)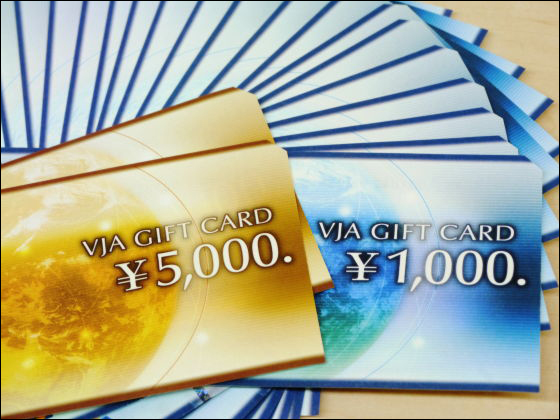 GIGAZINE.NET gift application form
※ The deadline. Thank you for many applications