GIGAZINE New year's holiday gift big release project "Please answer the questionnaire and bring them all!"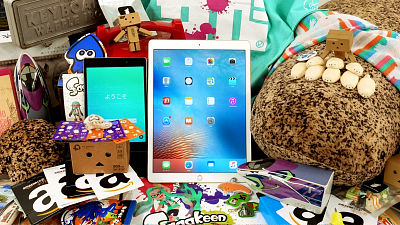 It is a period when 2015 starts to head towards the end and it is a period when I want to win a reward for myself who has been doing my best for one year but I am grateful to such readers of GIGAZINE with a feeling of daily gratitude and a gift like a sunny day like a Christmas gift We will implement release planning. Furthermore, even those who did not receive gifts can be used for a limited time "GIGAZINE Secret Club Free Trial CodeYou can get it all the way, you will be able to try out special features for members that will support GIGAZINE such as "Advertisement non-display", "Advanced search function", "Favorite article summary function", "Full text RSS" . If you like it and you like it, I'm very happy to support you by registering it as it is.

This gift will be available in a wide variety of lineups ranging from products reviewed at GIGAZINE from spring to summer and souvenirs gotten by coverage, "IPad Pro"Gold and"ZenPad S 8.0"From the Kotatsu Super huge bead cushion that can send a human life Life"Yogibo (Yogibore)"Huge" 130 meters long full-length Christmas "Salamander wild plush toy with muffler"Dice of metallic sushi dashi which releases SF odor with design which was made to be calculated"AKO DICE"Panasonic smoked in the house without taking out any smoke"Smoke & roaster NF-RT1000"Even though it is an instant camera, it is too creative to deal with long exposure shooting and self-shooting with lens interchange"Lomo 'Instant", Like a freshly made rice cake Mochi punch Tactile"Soft figure (Azarashi-kun), Amazon gifts ticket 30,000 yen, etc. It is 61 products in all.

What kind of people are reading GIGAZINE? Although it also serves as a questionnaire, it is extremely appreciated that people who answered "even if you do not need a present but can cooperate with the questionnaire!" Then, the application method and gift list etc. are from the following.

Application period
From Friday 25 December 2015 to Thursday January 7, 2016 until 23:59.

◆ Winner announced
For winners, since GIGAZINE editorial department receives e-mails from the editorial department on Friday, January 8th (Fri), it will be OK to reply to the e-mail address of the shipping address in the form of replying to the e-mail. In addition, the election notice e-mail is treated as spam with high probability, so despite having won the prize carefully, it has been delayed to realize that we did not receive it .... so sad cases are increasing considerably, so be careful. In the schedule, the notice to the first winner arrives during January 8 (Friday), after which the first winner will not reply to the second winner, the third winner ... It moves according to the mechanism. So, it is "after January 8 (Friday)".

◆ Gift list
Please enter the number as "01" or "02" in the "number of gift you want" on the application page. If you do not need a gift, write "None" is okay.

So, the gift list is from the following.

◆ 01:IPad Pro(1 person)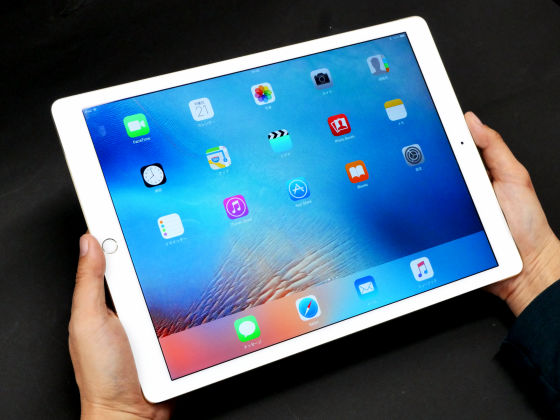 The color is gold.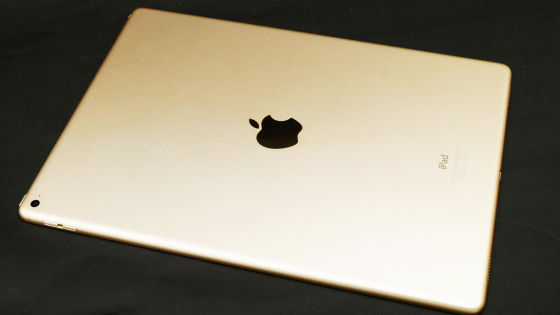 further,IPad Pro genuine keyboard "Smart Keyboard"When……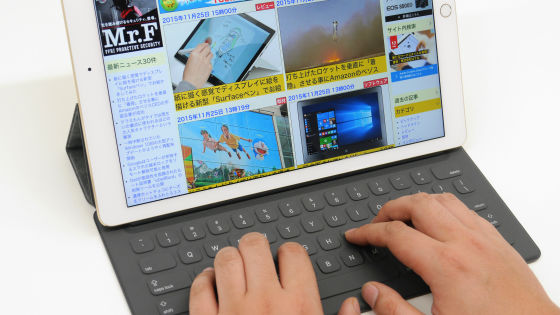 IPad Pro exclusive stylus pen "Apple Pencil"It is a set.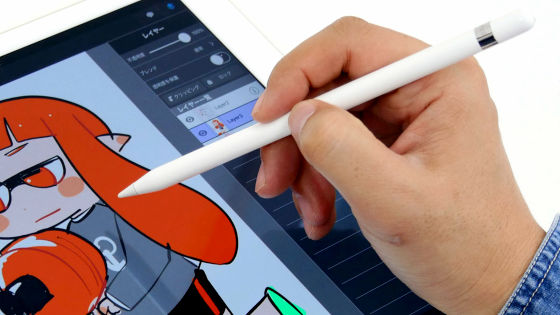 ◆ 02:ASUS ZenPad S 8.0 (Z580CA)4G / 64GB model not yet released in Japan &Z StylusSet & & Zen Clutch(1 person)
In a little thick box ......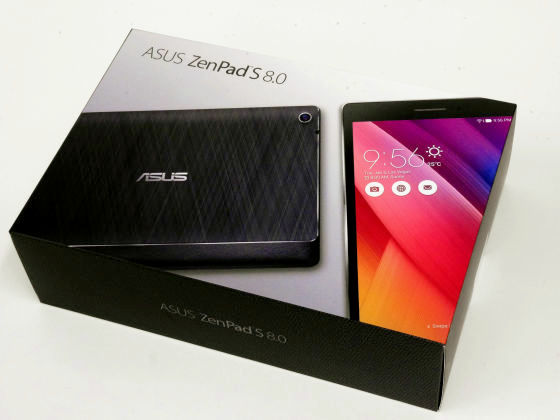 ASUS ZenPad S 8.0 Box of the main body and Z Stylus of the genuine stylus are included.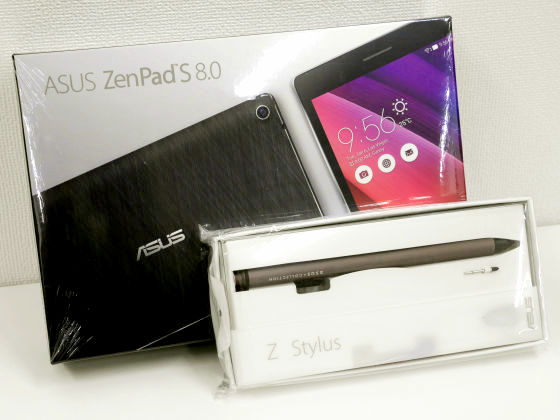 ASUS ZenPad S 8.0 and the charging cable adapter were included in the box of the main body.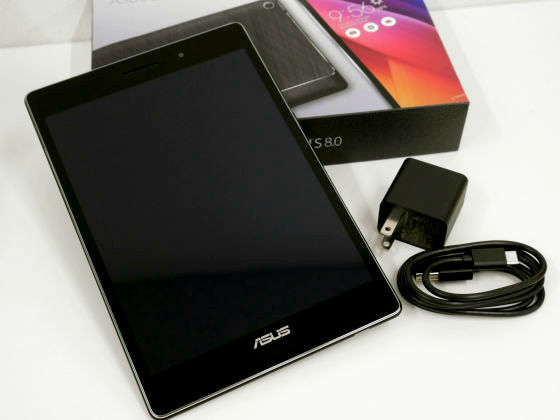 It is about this size when you hold it.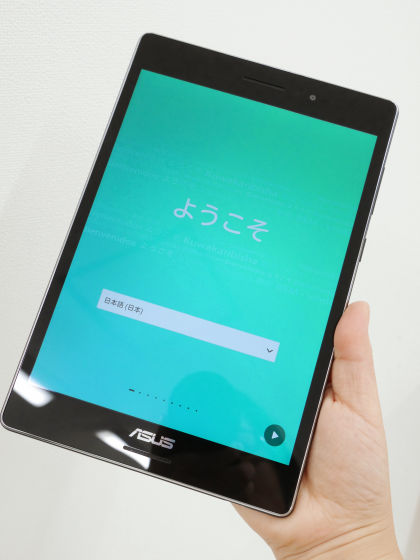 Z Stylus looks something like this.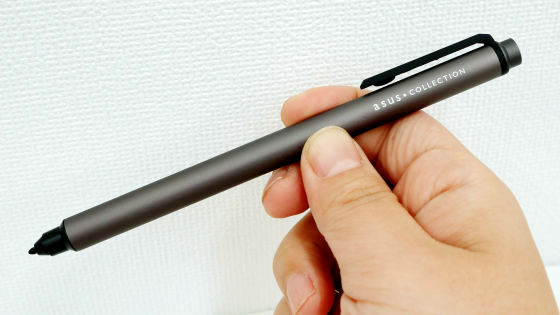 Case for tabletZen ClutchIt is a folding style, it is a stylish atmosphere like a fashion item.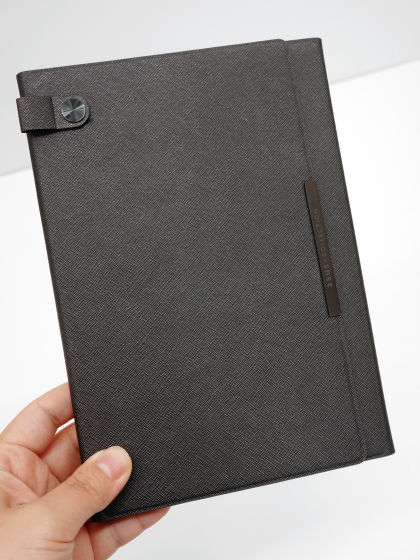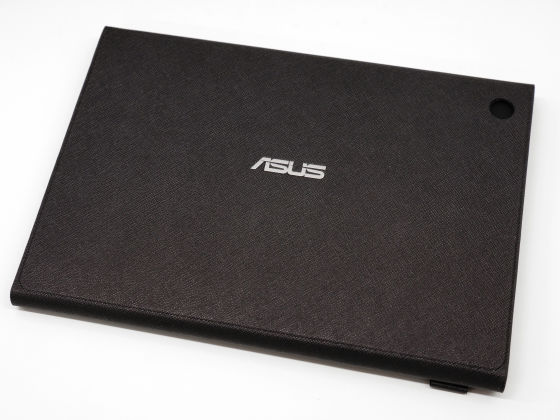 When ZenPad is inserted, it looks like this.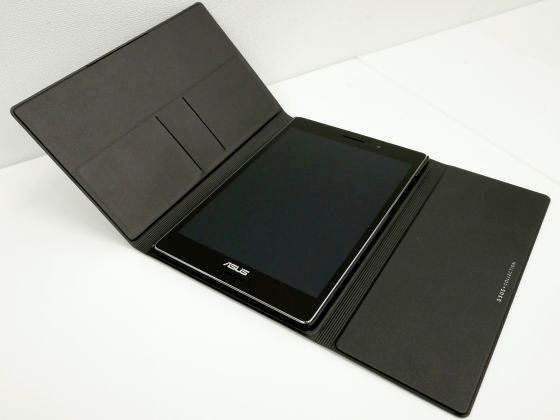 In addition, details etc. of ASUS ZenPad S 8.0 specifications can be checked from the following page.

ASUS ZenPad S 8.0 (Z580CA) | Tablets | ASUS Japan
https://www.asus.com/jp/Tablets/ASUS_ZenPad_S_80_Z580CA/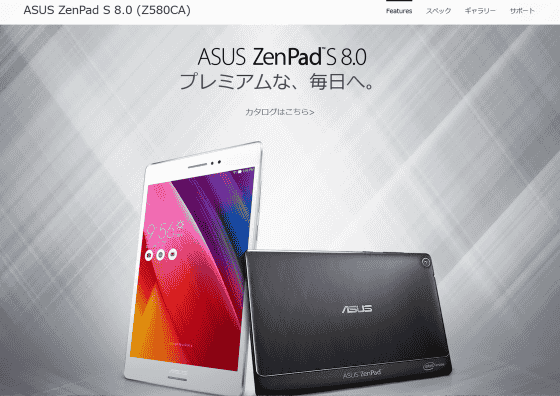 ◆ 03:Kotatsu's warming complete wicked super giant bead cushion that can send human life "Yogibo (Yogibo)"(1 person)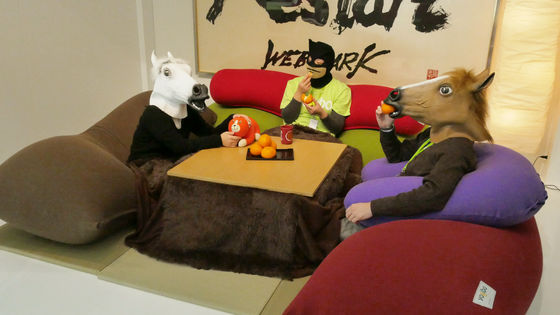 It is the red Yogibo Max (Yogibo / Max) this time.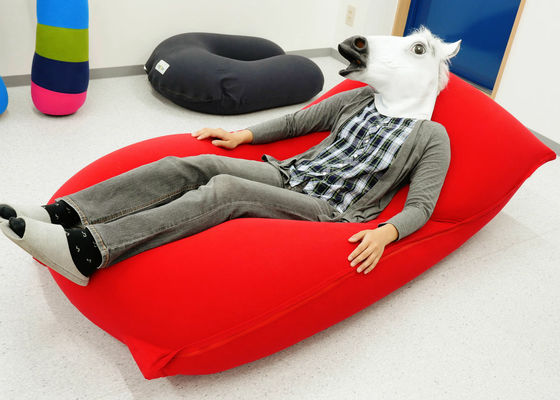 ◆ 04:A set of slippers and a set of slippers with a giant "Musashino salamander plush toy with muffler" with a total length of 130 cm for Christmas only, which was instantly killed in 1 hour from release(1 person)



I wear a scarf of colorful owl salamanders.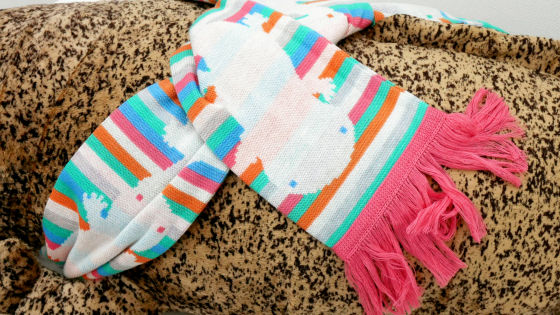 When I hug it, this is about the size.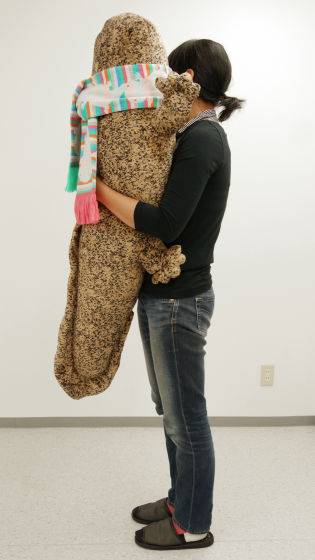 You can also substitute for a pillow.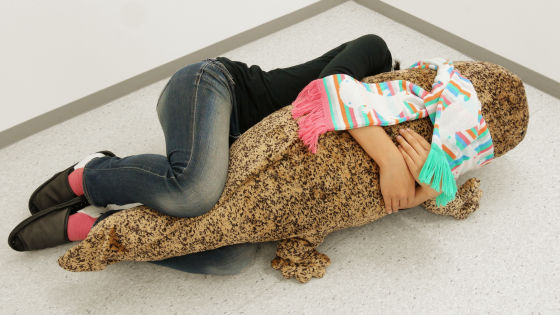 Slippers look like this.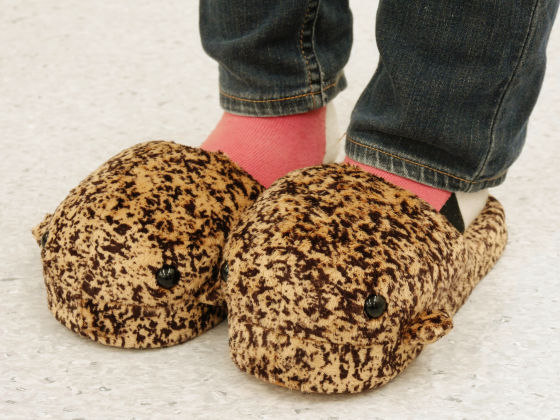 In the case of a person with a foot size of 24 cm, it feels like this when pushing a leg into a slender gyutyuta. It may be a bit small if it is a big male foot.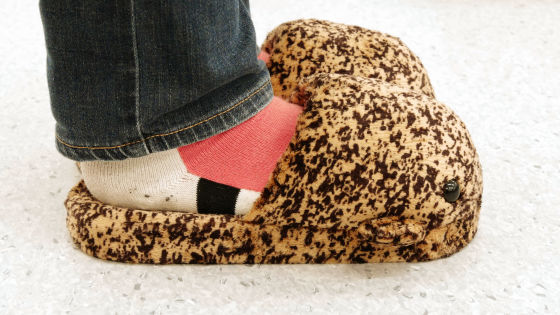 ◆ 05:Folding furniture that transforms into a chair and a desk in a bookstore instantly "BOOKNITURE"(2 pieces · 2 people)
I usually look like a book ... ...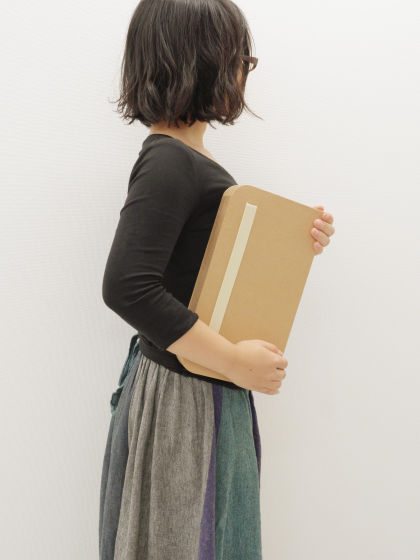 Like this, you can use it as a desk or chair.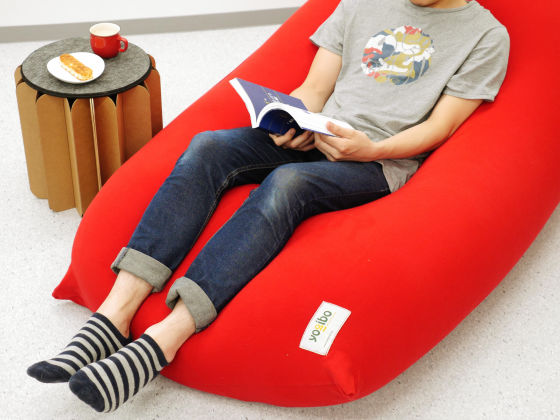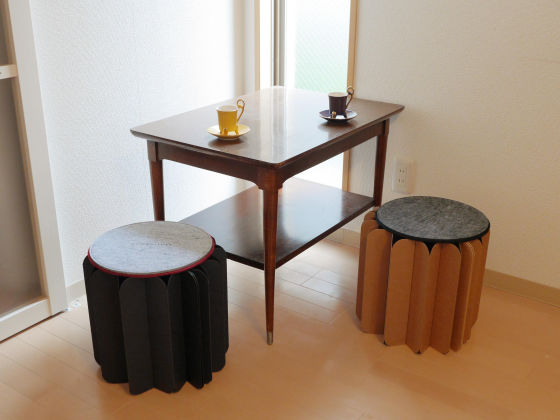 It is a set of 2 pieces of field · brown and leather · black.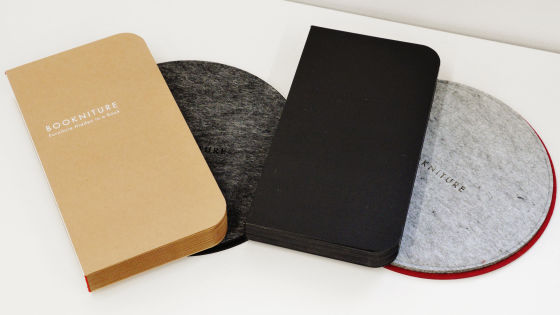 ◆ 06:Metallic dressing dice "AKO DICE" which releases SF odor with the designed design(1 person)
Two metal dice called "Black Groove" "Purple Anodized" ... ...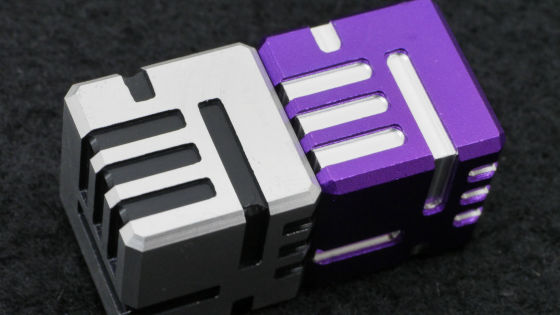 It is a set of two dice shining in the dark.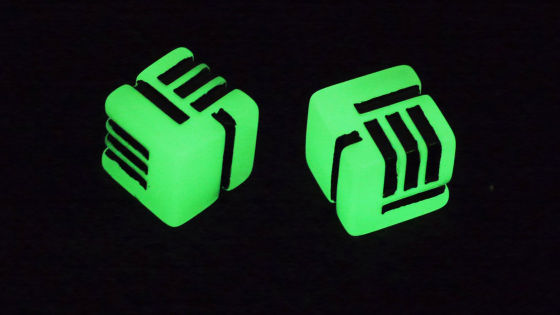 ◆ 07:A4 · A5 · Book type water bottle fitting perfectly for letter size "memobottle"(4 sets for 1 person)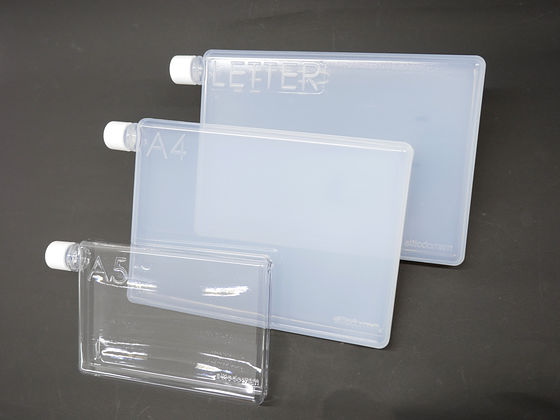 ◆ 08:"Wireless LAN Router & Wireless LAN Relaying Machine" which supports the Wi-Fi environment of the house while Danbo glows eyes(1 person)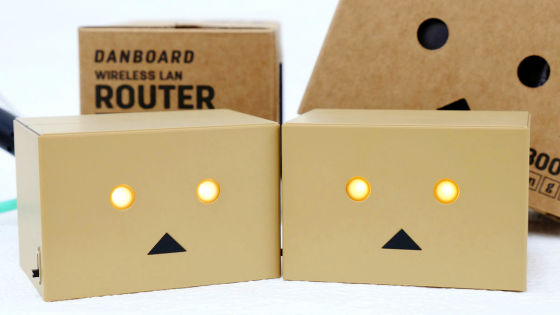 ◆ 09:"SALEM" which made a card game "Salem Witch trial" of witch hunting that really existed(1 person)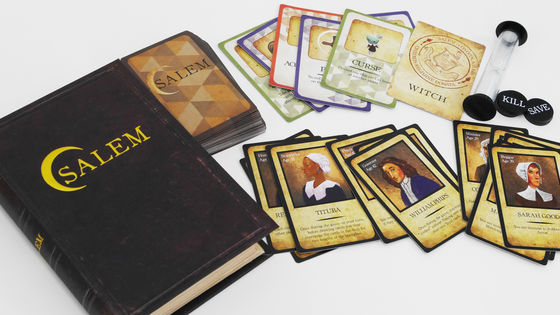 ◆ 10:Holder & notebook & money clip set protecting iPad Pro and notebook PC with carbon fiber(1 person)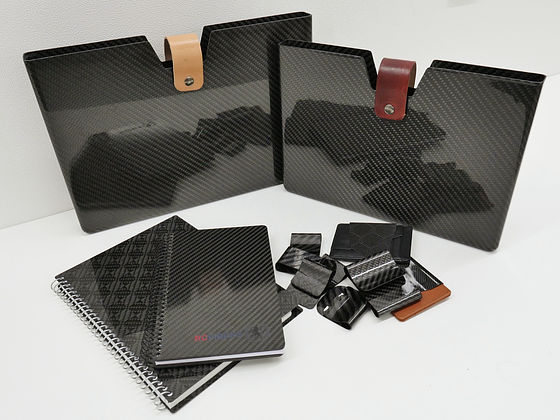 ◆ 11:10 times stronger carbon fiber iPhone case, wallet · money clip set(1 person)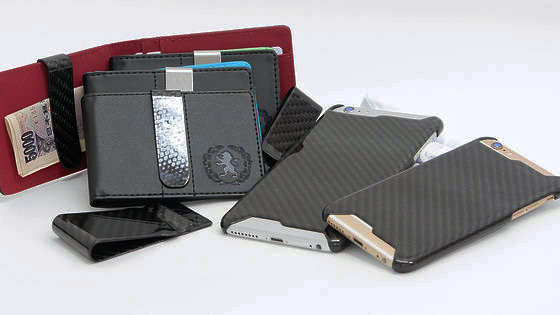 ◆ 12:Parrot's water sky drone "Hydrofoil"(White or black for 1 person each)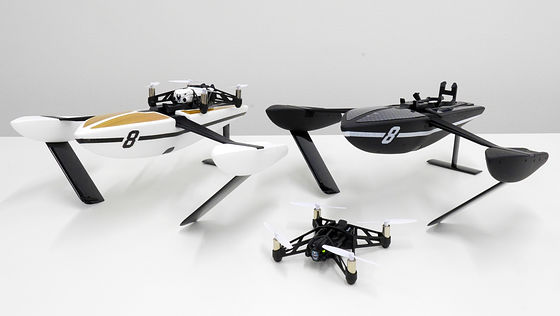 ◆ 13:"Good comic design" which highlighted about 170 works of attraction of manga with hidden ideas and secrets hidden separately(1 person)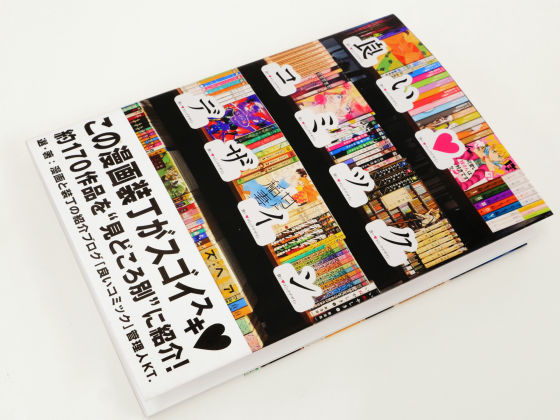 ◆ 14:Panasonic "smoked and roasted NF-RT1000" which can do smoking in house without taking out any smoke(1 person)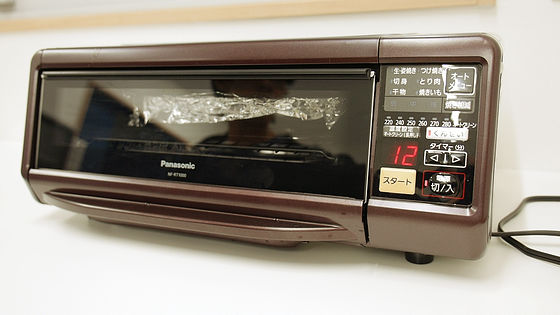 With such feeling, you can smoke a variety of foods in no time.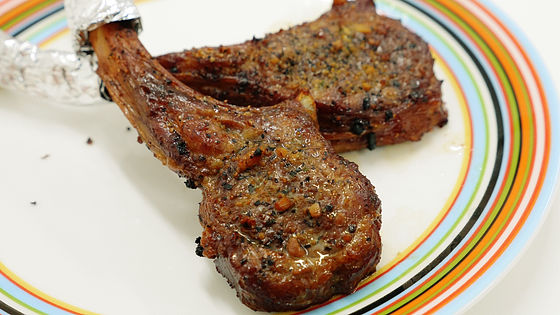 ◆ 15:Bake type "Keyboard Waffle Iron" which makes keyboard type waffles(1 person)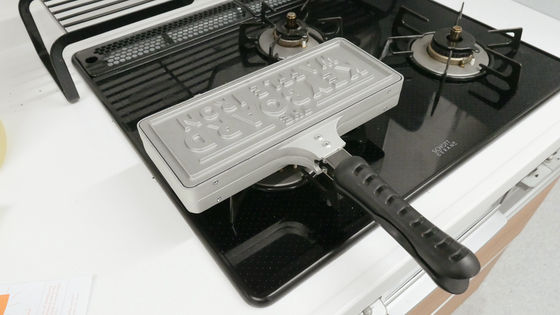 A keyboard waffle is completed.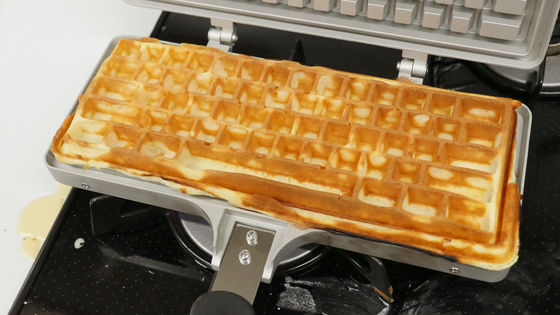 ◆ 16:Camera rig "Beastgrip Pro" capable of upgrading smartphones using dedicated lenses and lenses for single lenses(1 person)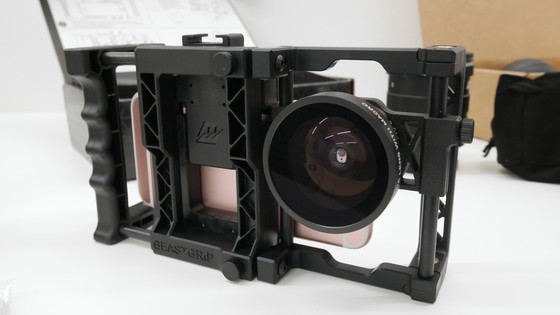 When attached to a smartphone it is like this.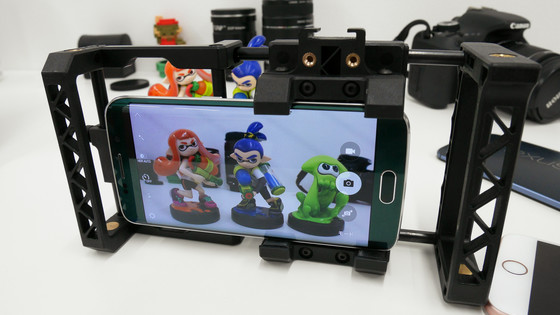 ◆ 17:Even though it is an instant camera, it is a lens interchangeable type, too creative to deal with long exposure shooting and self-shooting "Lomo 'Instant"(1 person)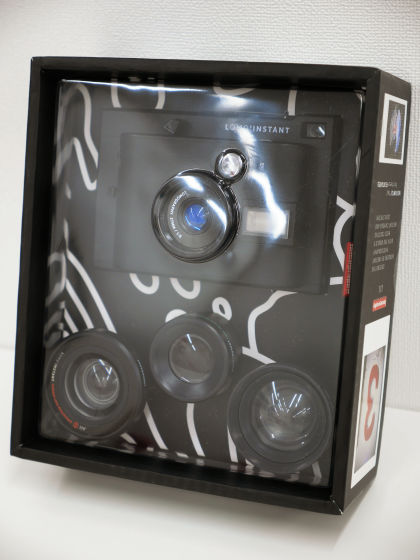 The main body color is black.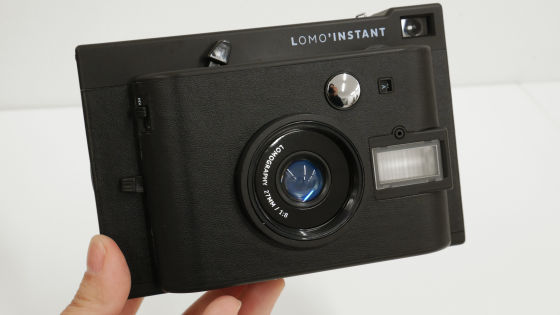 ◆ 18:Alphabets from A to Z transform into animals Origami picture book "Alpha pet"(1 person)
Be careful as some folded already.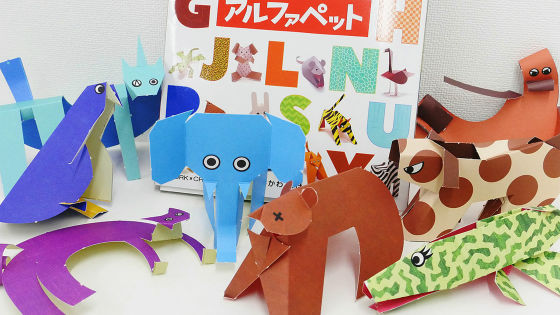 ◆ 19:"Sushezi (Sushi Easy)" to push out rolled sushi with Tsurun like Bazooka(1 person)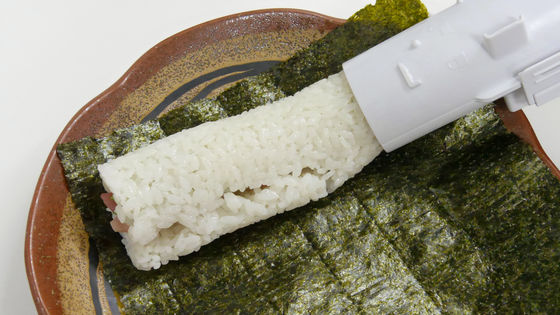 ◆ 20:Life card game "A Chaotic Life!" Aiming for "extreme happiness" or "unfortunate bottom"(1 person)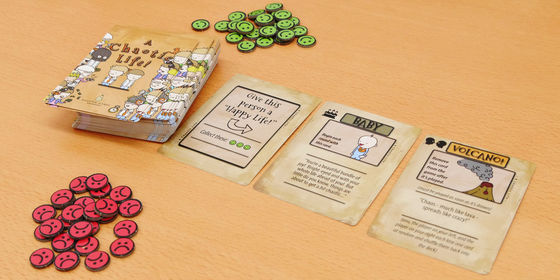 ◆ 21:New style "Surface pen" adopted 1024 steps of pressure sensation and "eraser" top button(1 person)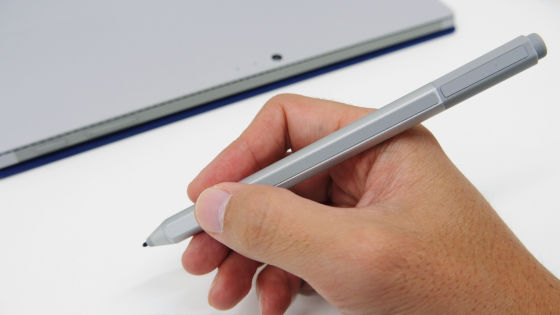 ◆ 22:Let's note original genuine leather pouch(1 person)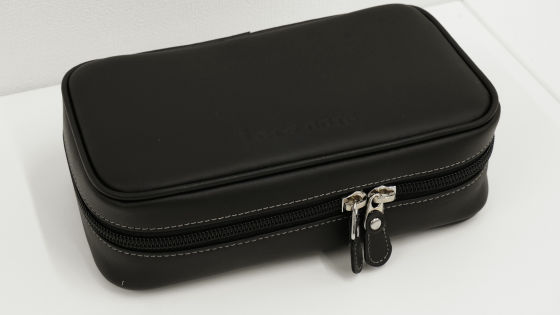 Inside is like this. The strap on the bottom of the main unit makes it possible to store the charging adapter of the PC tightly.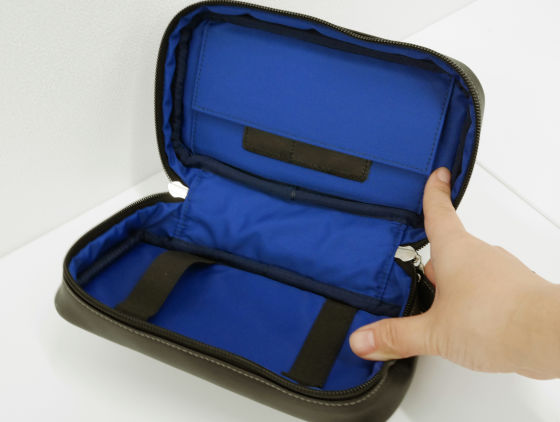 There are lots of pockets, such as SD card and business card holder space.



◆ 23:Above and Below, a thoroughly-knocked set board game exploring the ground and collecting materials to build the city(1 person)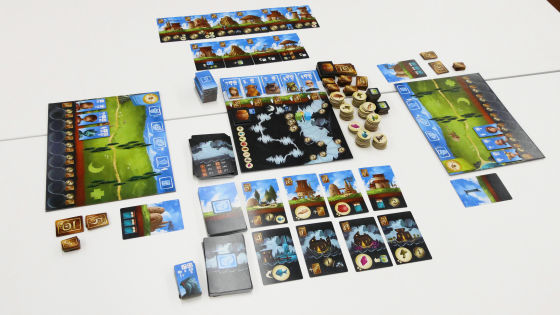 ◆ 24:Showing the opposite movement with an ordinary umbrella "Reversely open umbrella GAX UMBRELLA"(1 person)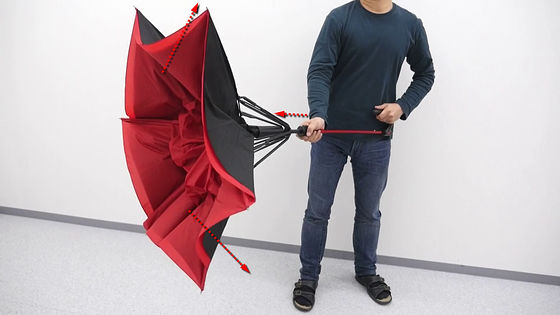 Please be aware that there are a few dirt that you do not notice if you do not look very well.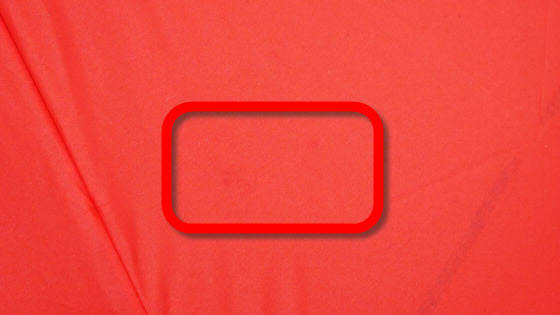 ◆ 25:Minoura's bicycle stand that will allow you to put a bicycle vertically and freely(1 person)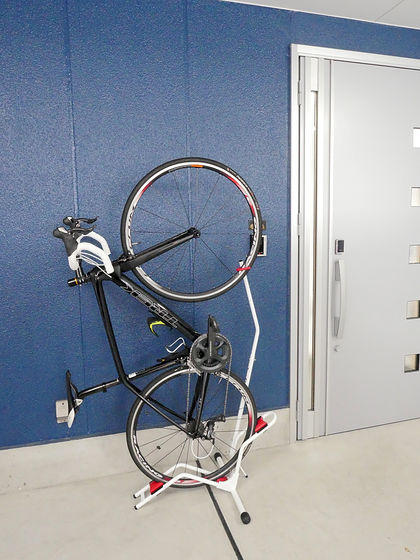 ◆ 26:"Iris Oyama desk heater" which changes studying desk and company's desk to kotatsu(1 person)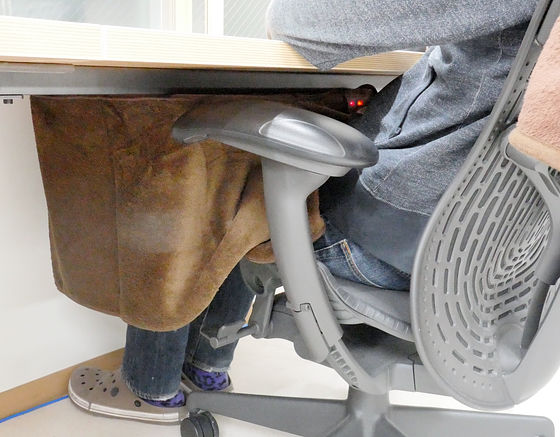 ◆ 27:"Hackey" which can control the Web service simply by turning the key(1 person)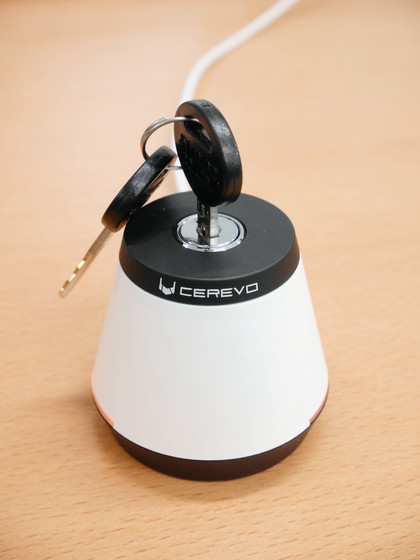 ◆ 28:A game "Pictel" that tells the subject to your opponent by combining cards(1 person)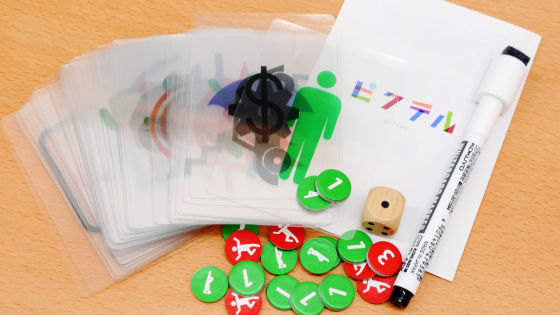 ◆ 29:"Wishbone" which can measure with temperature, body temperature and object surface temperature in just 2 seconds by inserting it in the earphone jack of the smartphone(1 person)
It is such an excellent thing that can measure temperature and body temperature by inserting it in the earphone jack of the smartphone with this feeling.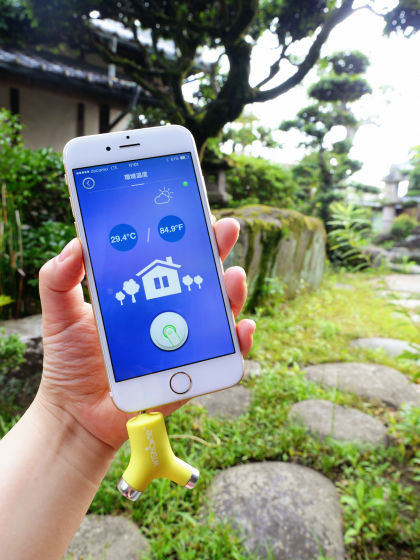 The gift is two sets of pink and yellow.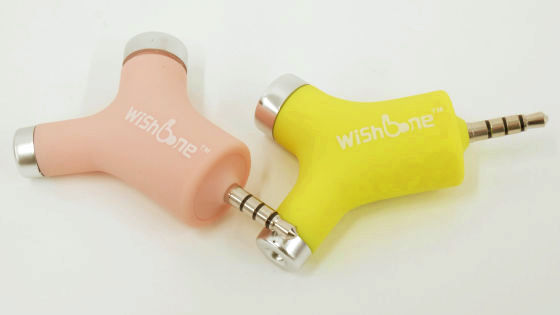 ◆ 30:Splatoon and Saga Prefecture's collaboration "Sagakeen (Saga Khan)"Souvenir T-shirt(1 person)
Of the two T-shirts, one is light blue. On the front side is the letter "Saga".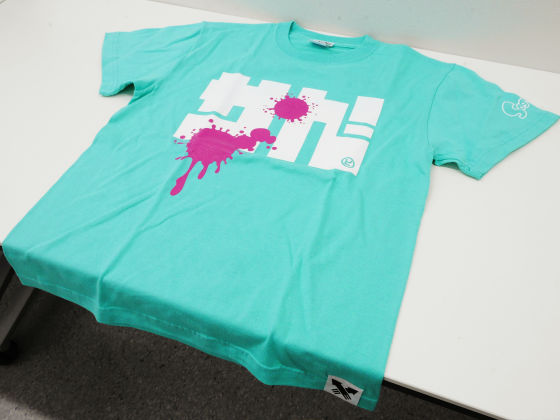 Illustrations of squid are included on the reverse side.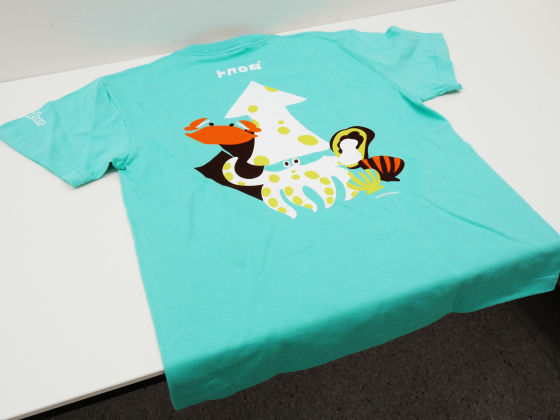 Another one is azuki bean.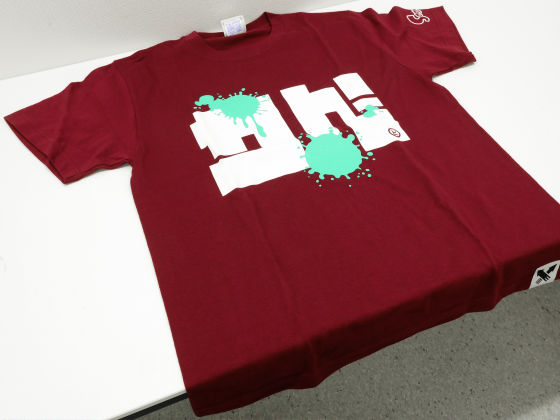 An illustration of a cow on the back side.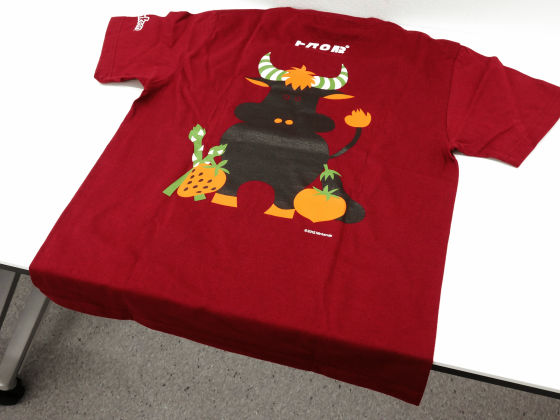 ◆ 31:Splatoon and Saga Prefecture's collaboration "Sagakeen (Saga Khan)"Souvenirs Splatoon Chopstick rest (Karatsu ware)(1 person)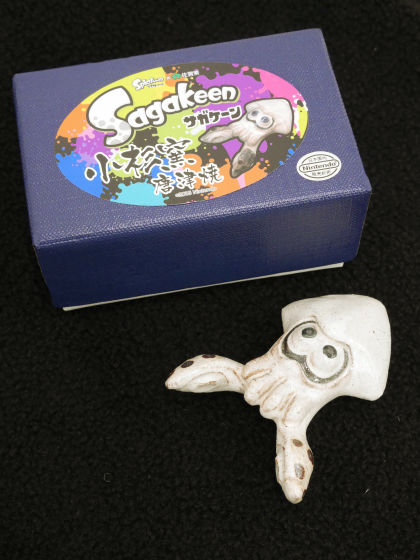 It is about this size when you have it in hand.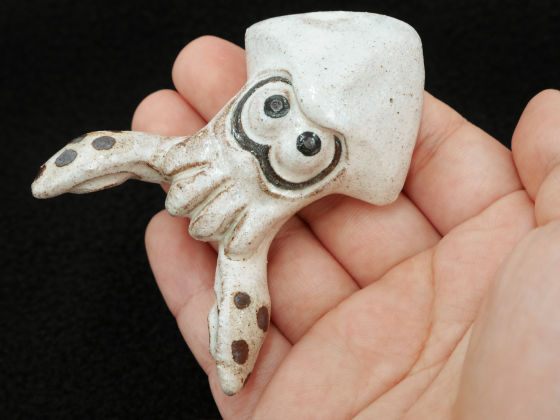 Please note that your feet are broken and sharp during shooting, after acknowledging it.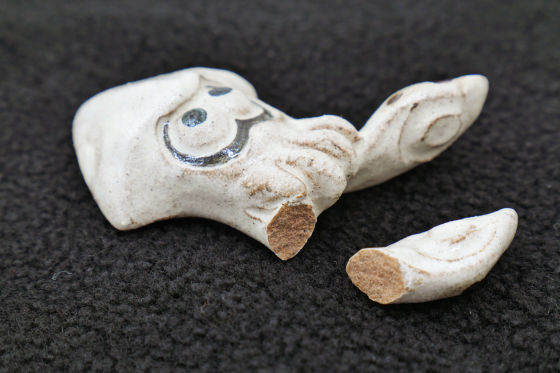 ◆ 32:Splatoon and Saga Prefecture's collaboration "Sagakeen (Saga Khan)"Souvenir stationery set(1 person)
Clear file · sticker · postcard · memo pad · Sagakeen map · handbags bag is set.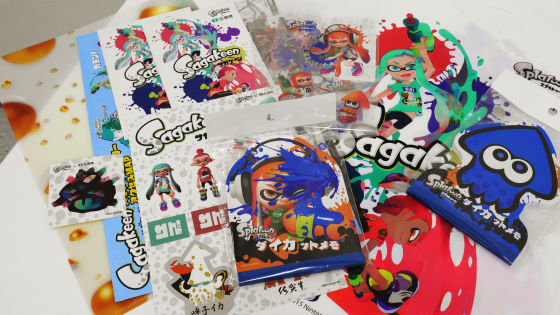 ◆ 33:A real vending machine which mini can comes out when assembling by myself and pushing a button(1 person)
It has already been assembled at GIGAZINE Editorial Department, the actual thing used for the review article.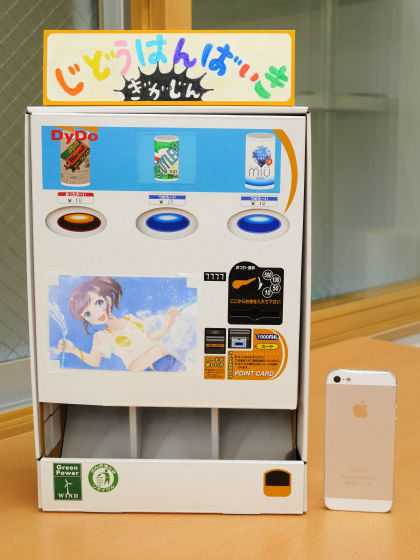 ◆ 34:Fourth generation "Apple TV" which can handle everything by voice only with Siri support(1 person)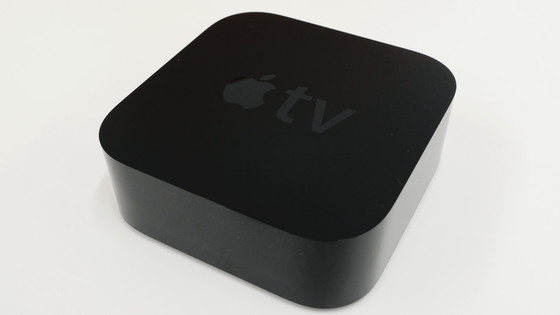 ◆ 35:"FAIRY TAIL" Anime DVD and Makishima Hiro draw drawing illustrations Used goods "Monthly FAIRY TAIL Collection" Vol.1(1 person)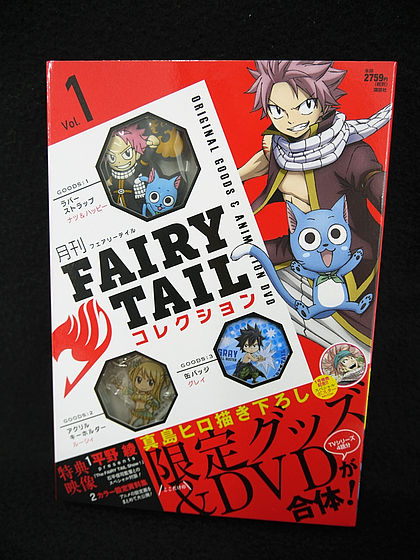 ◆ 36:Gaming audio Sound BlasterX series Set of the strongest combination headset "H5" and headphone amplifier "G5"(1 person)



◆ 37:"Halo Back" which can add an invisible "back" button besides the iPhone's Home button(1 person)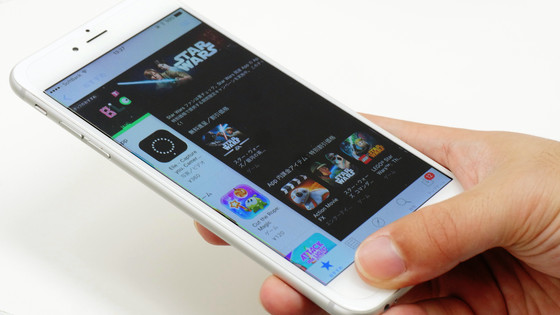 ◆ 38:"Nifrel" produced by Kaiyukan that stuck to "attract" living things, souvenir waterproof smartphone case(2 pieces / 1 person)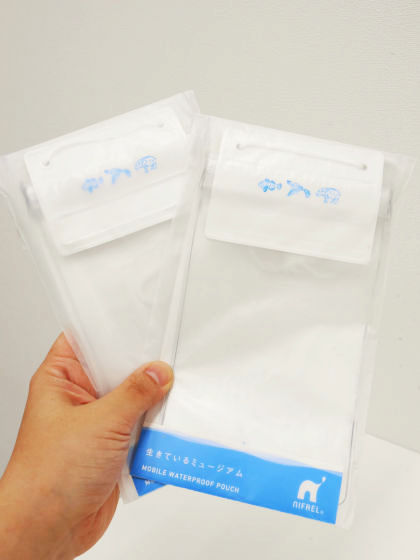 Put the iPhone in the case ......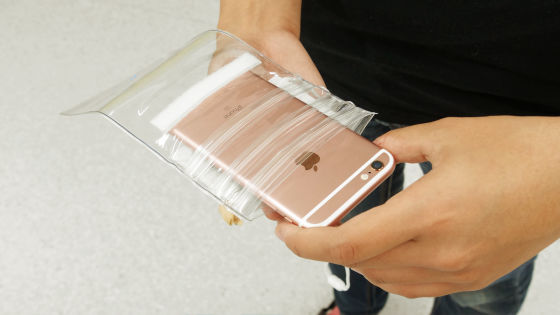 After rolling the entrance, close it with a hook and loop fastener. As the entrance is blocked quite tightly, water is not coming in a little or gently.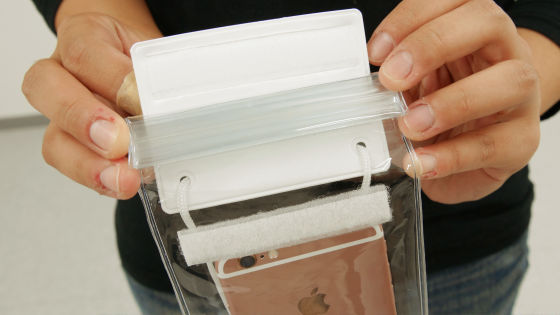 When I give it from the neck, it looks like this. I also feel that the straps seem to be a bit longer ... ...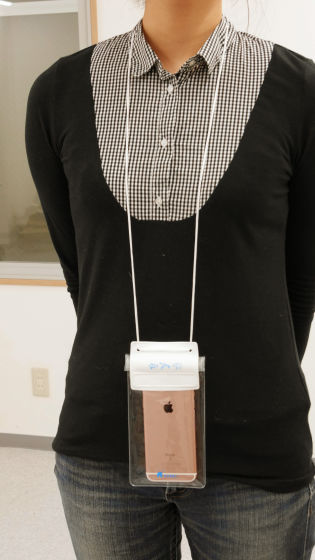 You can keep the perfect sense of distance when operating the iPhone.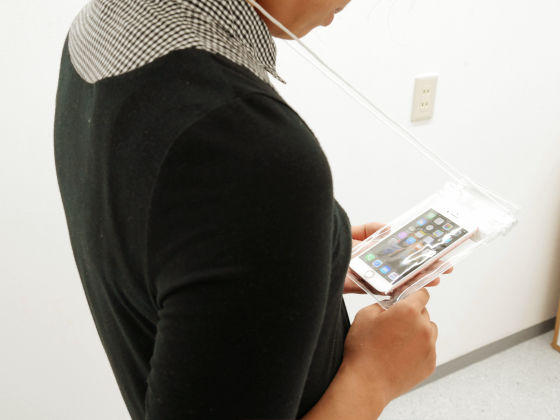 ◆ 39:"KIRIMI-chan. DIY kit"Clear case for souvenir · Rubber mascot · Eco bag set(1 person)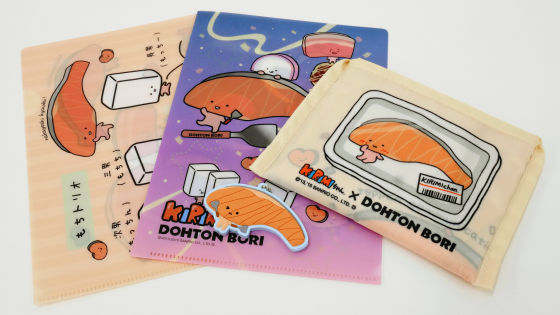 It is like this when opening the eco bag from the folded state.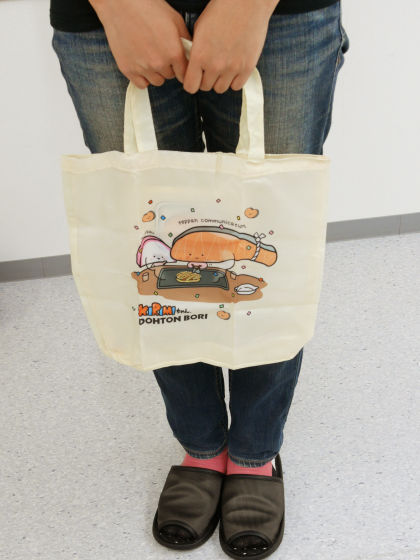 ◆ 40:"Soft figures (Azarashi-kun)" of punchy feel like a mochi rice cake(8 pieces for 1 person)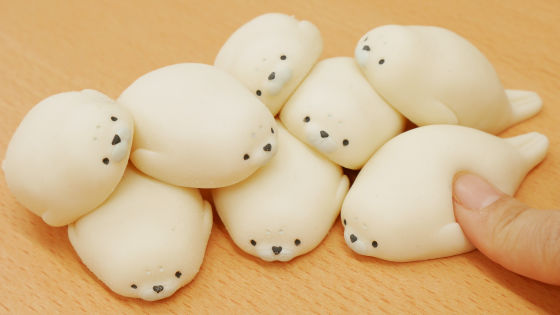 ◆ 41: Mobile battery with Fenrir's logo cheero Energy Plus mini + 3 types of sticker + clear file +Papavle BlakeCandy(1 person)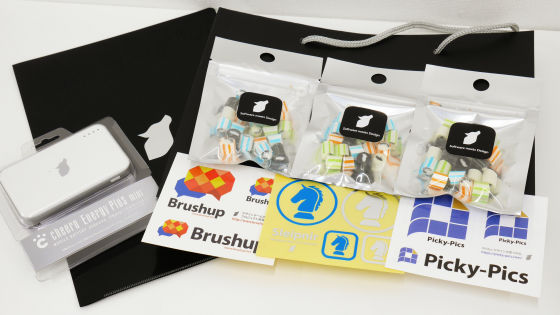 ◆ 42: Fenrir original sticker & Fenrir logo loaded mobile battery cheero Energy Plus mini set(3 people)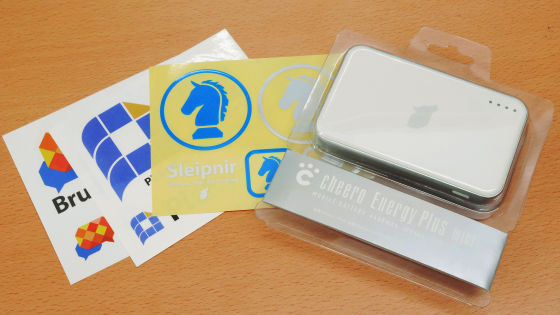 ◆ 43:Revoltech Dumbo - Mini Kaiyodo 50th Anniversary Ver.&2015 One festival exclusive danbo mini revoltech Winter Ver(1 person)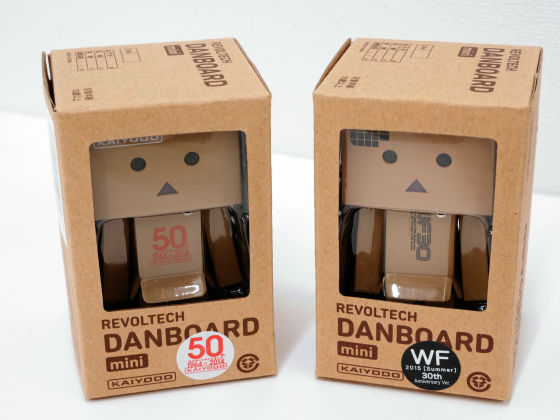 This is Kaiyodo 50th anniversary commemoration version.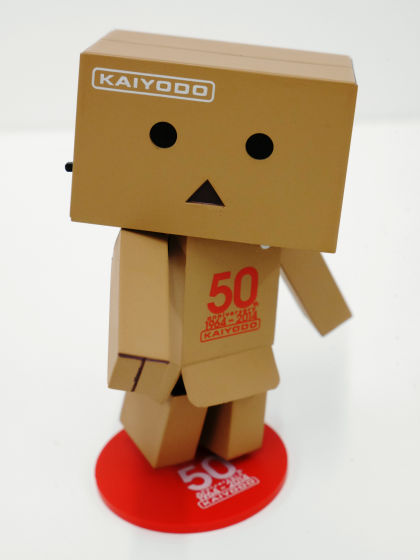 The back of the head contains a large "50" character.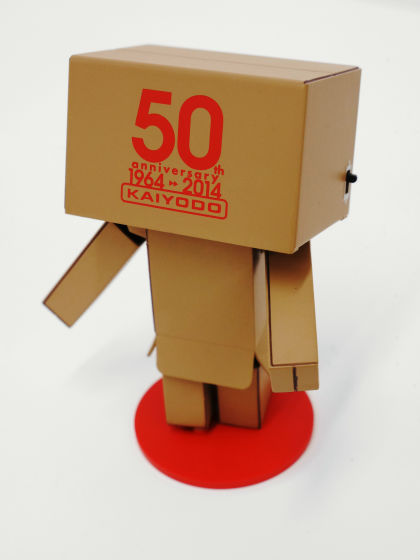 This is the one festival version of winter 2015.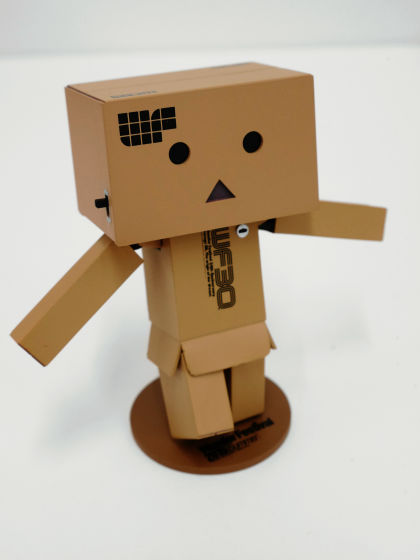 The back of the head contained Wonder Festival letters.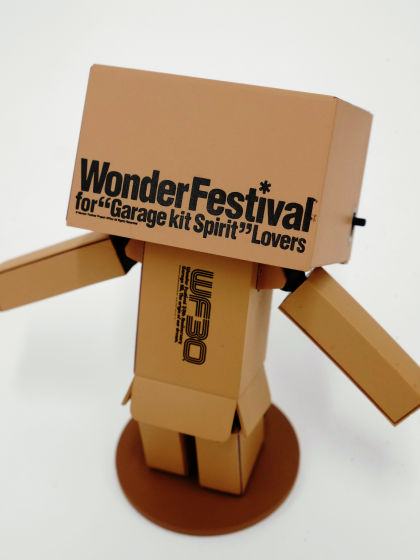 ◆ 44:Built-in heater built warmer when sitting "hot stool"(1 person)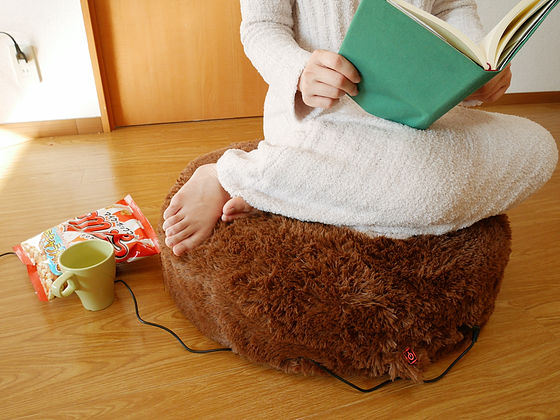 ◆ 45:I tried using a type humidifier "Cleanpot" whose main body floats on water and floats(1 person)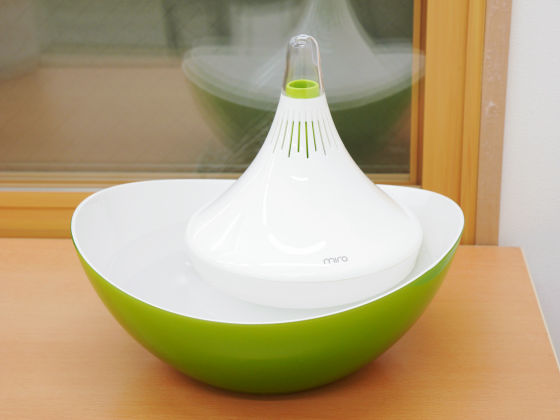 ◆ 46: One festival souvenir in the summer of 2015,Nakatsu Navy Air Force Corps' military service team "Kai Hakusho" and "Kaga san lunch box"Lunch box & business card case(1 person)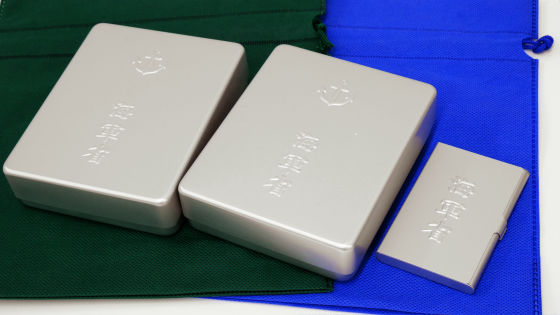 Inside is like this.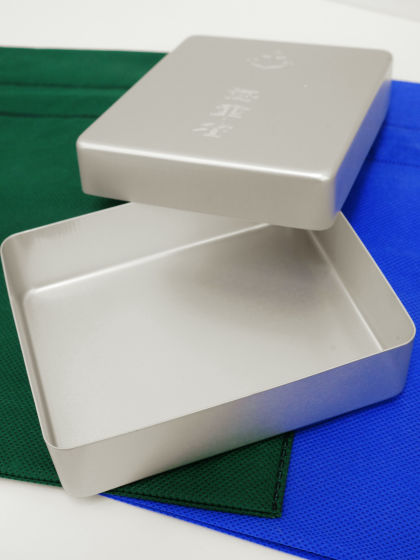 Also the name card case with "Navy Ministry" and letters.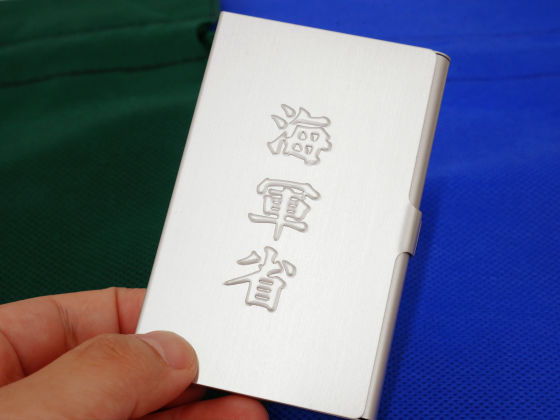 When opening with Pakari, it looks like this.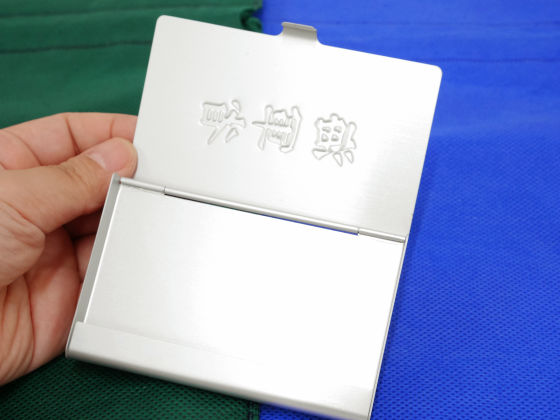 ◆ 47: Buffalo original sticker set of 10(1 person)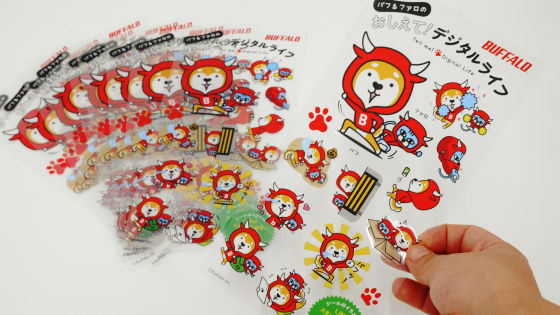 ◆ 48:DyDo Original Namco Premium Title Plate Chain Collection(1 person)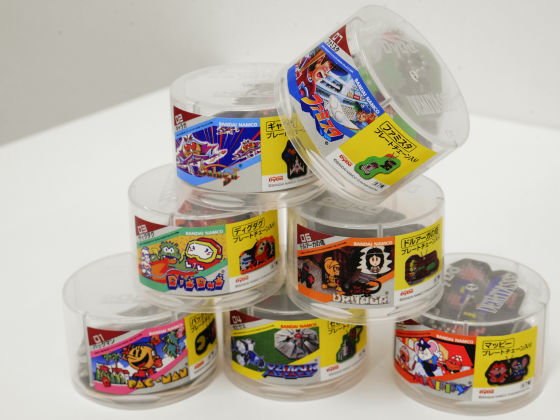 There are 7 types of plate chains.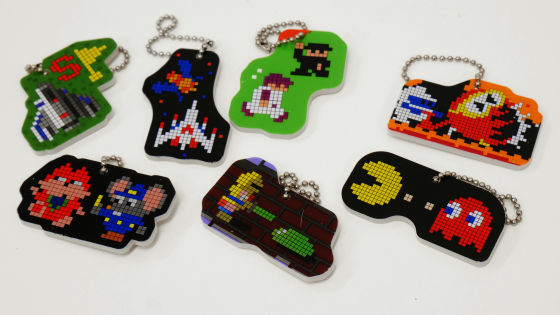 It is about the size of a finger grip.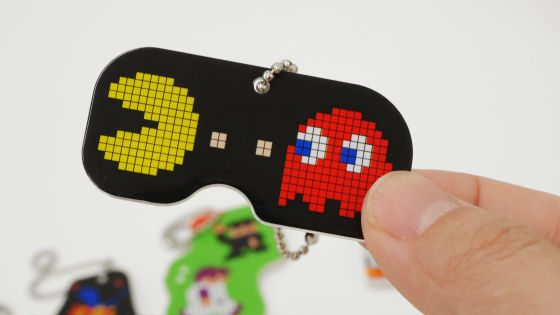 ◆ 49:Excel VBA gods who changed my life(1 person)
(PDF file)From hereThe first chapter of the book is readable for free.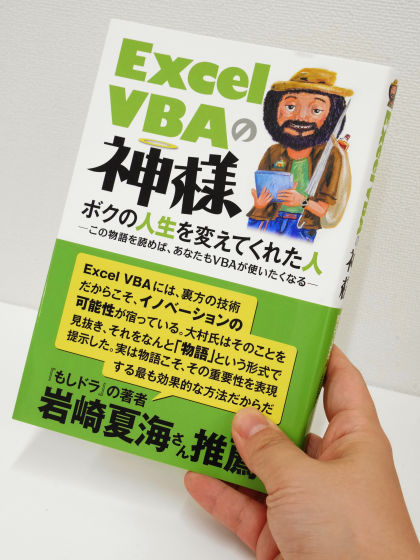 As a level of content, at the basics primer level, what is VBA? Learn from.
This book is a story form, you can learn the basics of VBA.
I was not very good at this form and never did buy this book when I never learn something myself,
I got an opportunity this time, as I read it, I was able to learn the basics of VBA firmly because the story was easy to be drawn in and the reference diagram was stated firmly.
If you read someone who does not concern with IT who is implementing the same operation on Excel in business on a daily basis and wanting to automate it may become one that grabs the opportunity of improving work efficiency

◆ 50:Completion of horse cook of horse mackerel and hokuroku odor at short term & short time, cook to rice "Electric pressure cook meister"(1 person)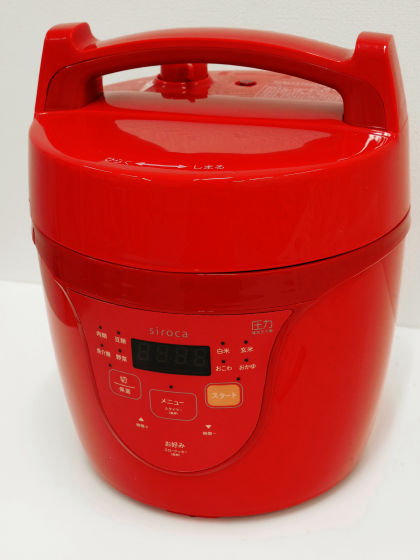 ◆ 51: Rilakkuma's blanket & mister donut's donut · pie gifts(1 person)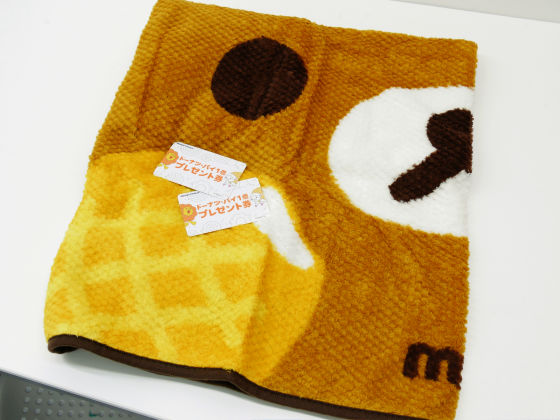 It is like this when opening a blanket.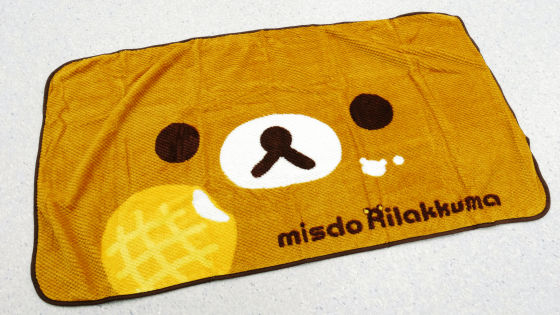 ◆ 52: Garrett Popcorn Can & Original Bag(1 person)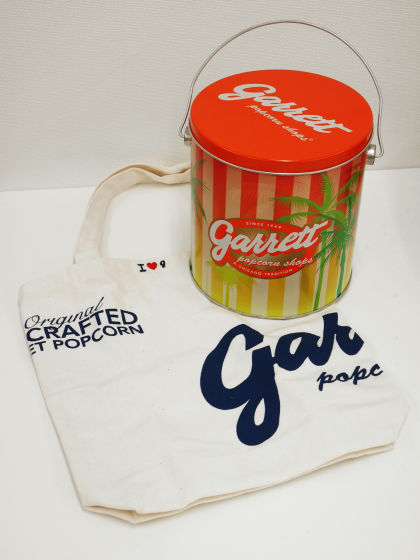 I feel like I have a bag.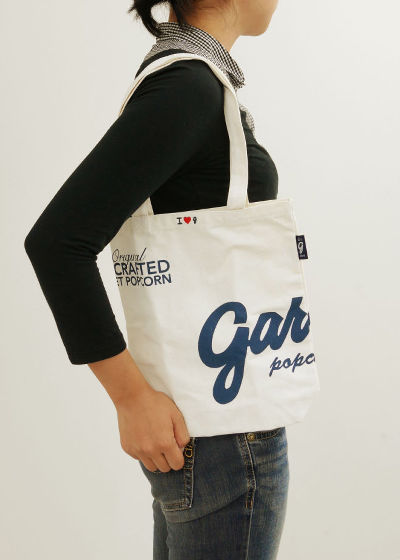 ◆ 53:Collaboration of Eva Shinkansen and Ekiben "Evangelion Ekiden"Lunch box for coverage souvenirs(1 person)
A set of 2 lunch boxes.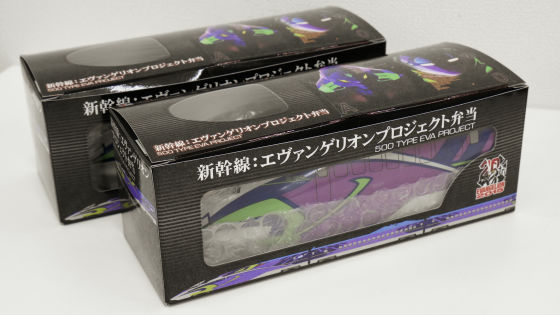 It is in the shape of the leading vehicle of the Eva Shinkansen.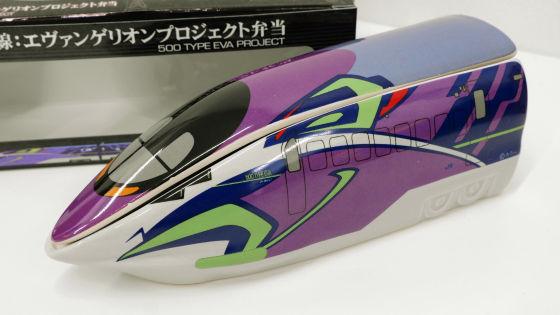 With a coaster extra.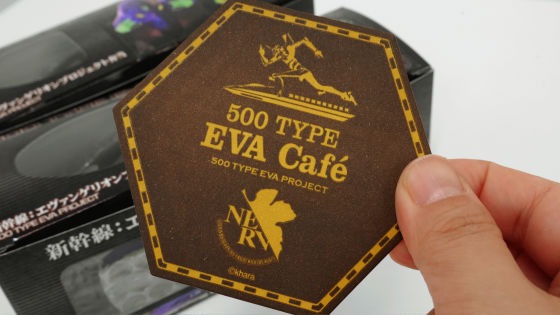 ◆ 54:"Waffle bowl maker" that can make containers to eat(1 person)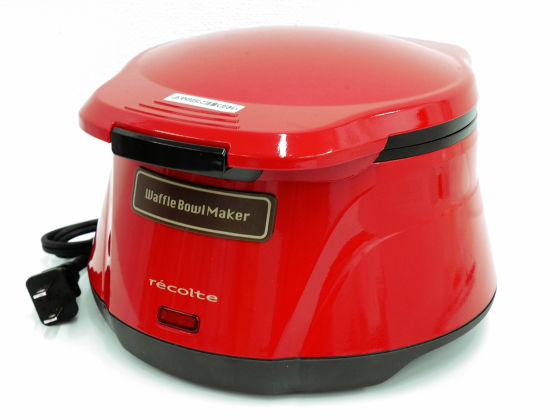 It is like this when opening a lid and a lid.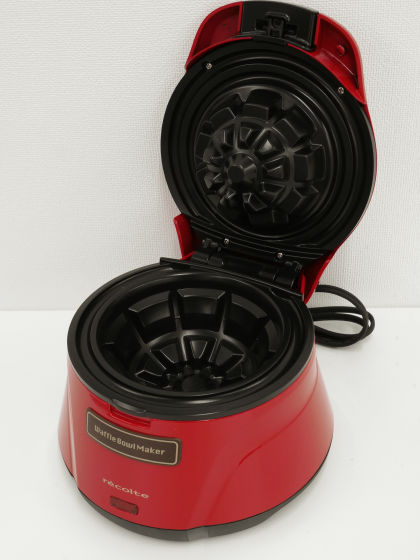 ◆ 55:"LED bulb with human sensor" that can turn on / off electricity automatically(1 person)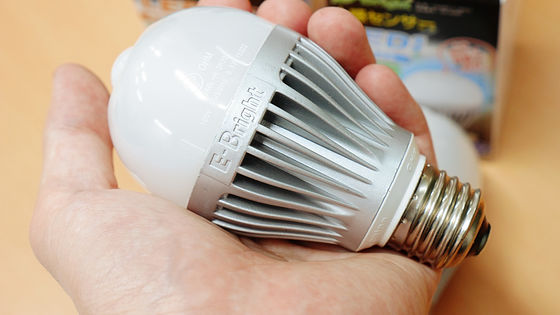 380 lumens · A set of brightness equivalent to light bulb color and one with brightness equivalent to 400 lumens · daylight color.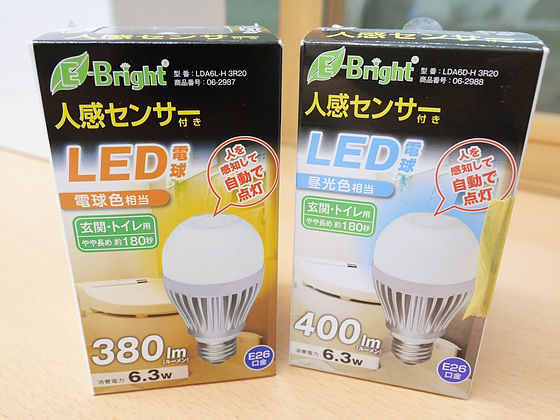 ◆ 56:"Pocket Drone" aiming for a cheap and easy-to-use drones(1 person)
However, as it is also in the article, it is a drones that can not be skipped straight, so it is for the interior to the last. It is also ant to decompose and make research materials like 'Do you fly even with this kind of drone?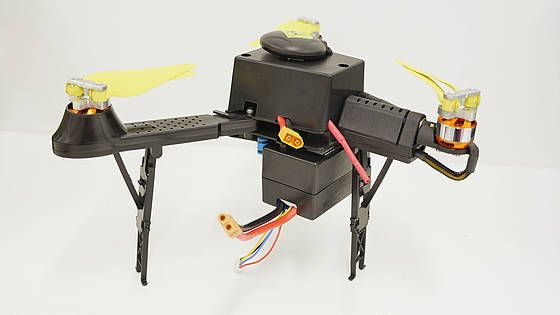 ◆ 57:A calendar design that focuses on practicality easily at a glance is very popular Amazon original desk calendar every year 2016 edition(2 pieces / 1 person)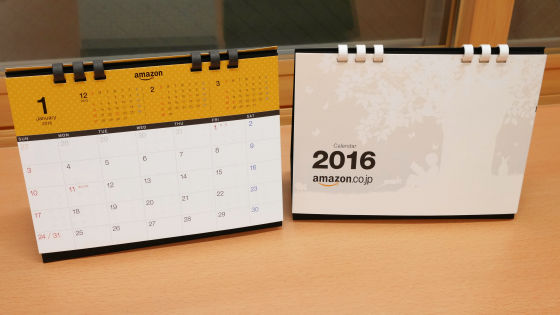 ◆ 58:Halloween Ice of SanctuaryExtra seal set(1 person)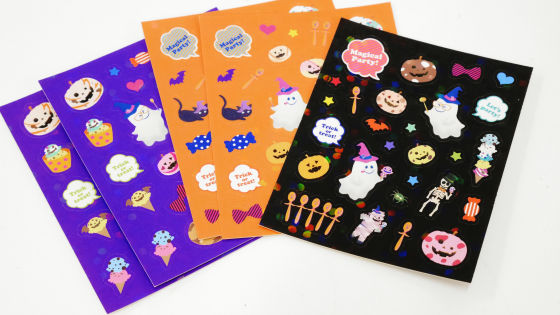 ◆ 59: Starbucks Holiday Sticky 2 pieces set(1 person)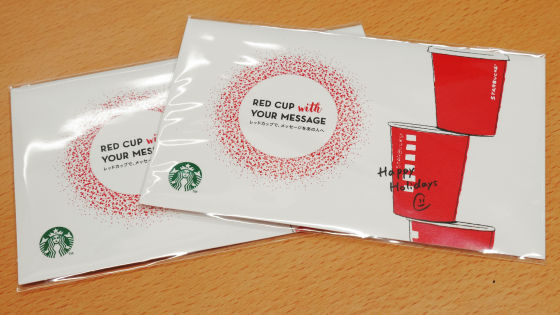 Open the card with Pakari and ......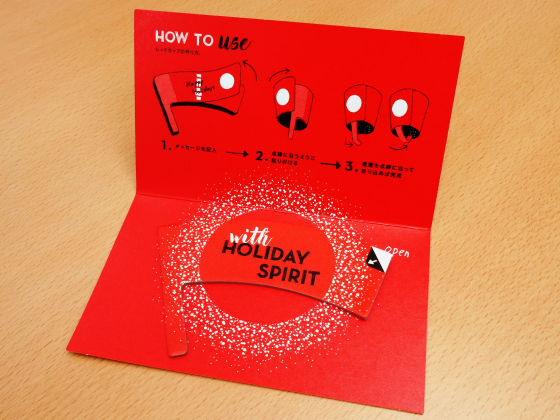 Inside the red tag is pinched as follows.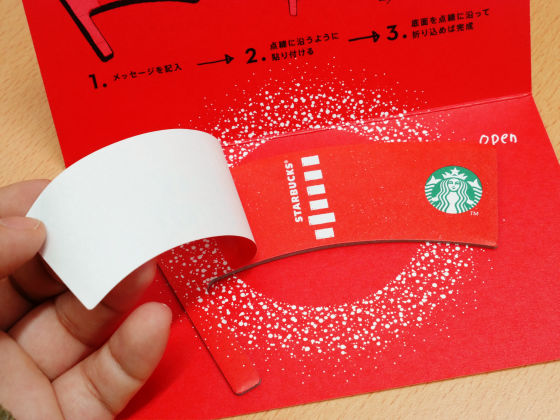 If you strip this sticky note and make it tubular, it feels like a Starbucks Christmas cup.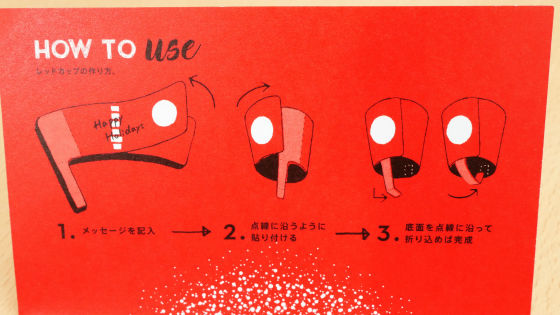 If you write a message, you can paste it in various places and tell the message etc.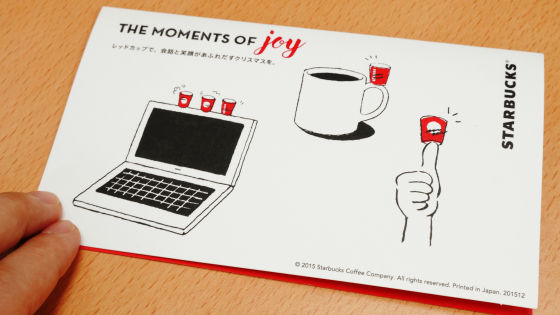 ◆ 60: Anime set(1 person)
"Little Witch AccademiaOriginal T-shirt (XL) & Key Animation Book & Art Book & Metal Bookmark & ​​Desk Mat & Movie Cut & Yoshinaga Sango Directed Authorized BD, "Monst lunch boxOriginal coaster, Ayumi Kiyohiko's "Wonder Festival"Wanda chan & reset-chan clear file + paper bag + can badge,"Machi ★ Asobi vol.15"Souvenir"God EaterPoster, Postcard, "Magical Girl Madoka ☆ MagicaSet of straps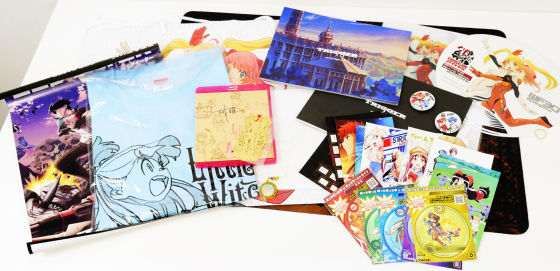 A set of Little Witch Accademia looks like this.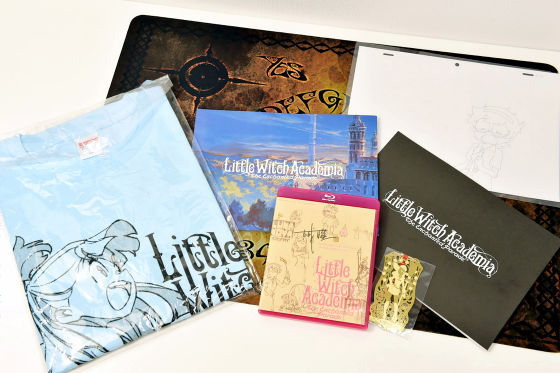 ◆ 61: Amazon Gift Certificate 30,000 Yen(1 person)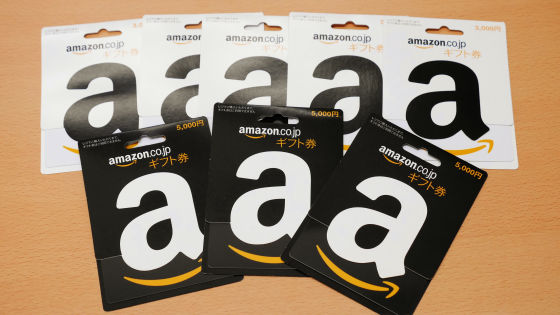 The present plan has closed! Thank you very much for your entries!