GIGAZINE summer vacation present plan from 2014 "Please answer the questionnaire and bring them all!"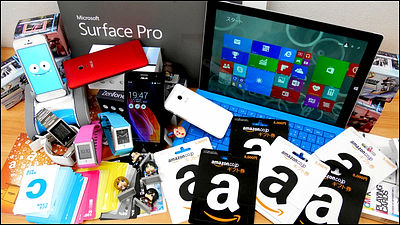 GIGAZINE Editorial department doubling as a result of moving, purchasing from the spring to the summer and reviewing new products and souvenirs that got stuck in plummeting in the stagnation, as well as a variety of stuffs offered from various places I decided to release it as a gift with gratitude for everyone of you!

Just releasedSurface Pro 3 & type coverAnd Android Wear'sLG G Watch, ASUS smartphone not yet released in Japan "Zenfone 4"Zenfone 5"Zenfone 5 LTE versionAndAmazon Gift Certificate ¥ 30,000In the first half, it took only 30 minutes in Photoshop to do work "God speed Photoshop [Web design edition]"LED bulb capable of expressing colors of 16 million colors or more"Philips hue starter set, Harry Potter's USJ theme parkWizarding World of Harry PotterSouvenirs, super authentic bacon and smoked steak can be smoked "Smoked house smoked house"You can iron shirt, jacket, pants etc while hanging on a hanger"Clothing steamerThere are plenty of content, such as.

What kind of people are reading GIGAZINE? Although it also serves as a questionnaire, it is extremely appreciated that people who answered "even if you do not need a present but can cooperate with the questionnaire!" Then, the application method and gift list etc. are from the following.

Application period
From Friday 18th July 2014 to Sunday August 3, 2014 until 23:59.

◆ Winner announced
For the winner, since the mail arrives from the GIGAZINE editorial department until the email address at the time of entry after August 4 (Monday), it is ok if you can reply to the address of the shipping address in the form of replying to the e-mail. Also, please be aware that the e-mail notification e-mail is treated as spam with high probability, and there are so many cases that it is delayed to notice that we have won the prize so much that it is messed up so please be careful. At least notice to the first prize winner arrives during August 4 (Monday), after that the rights will be transferred to the 2nd winner, the 3rd winner ... ... successively as the 1st winner will not reply It is a mechanism that moves. So, it is "after August 4 (Monday)".

◆ Gift list
Please enter the number as "1" or "2" in "Number of gift you want" on the application page. If you do not need a gift, write "None" is okay.

So, the gift list is from the following.

◆ 01:Surface Pro 3& Type Cover(1 person)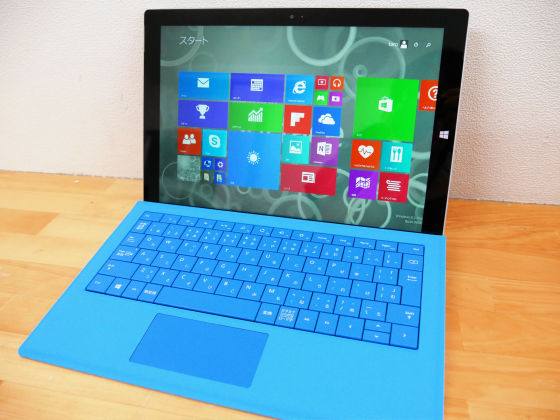 ◆ 02:The first of Android Wear, Smart Watch "LG G Watch"(1 black person)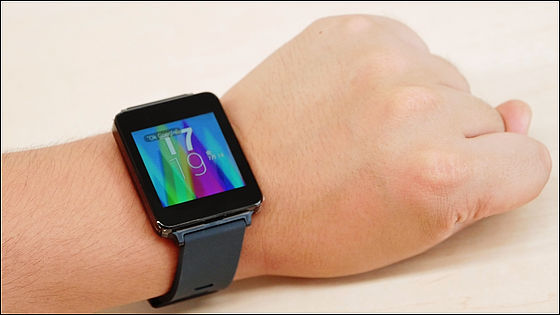 ◆ 03:Atom equipped, ASUS smartphone not yet released in Japan "Zenfone 4"(1 person)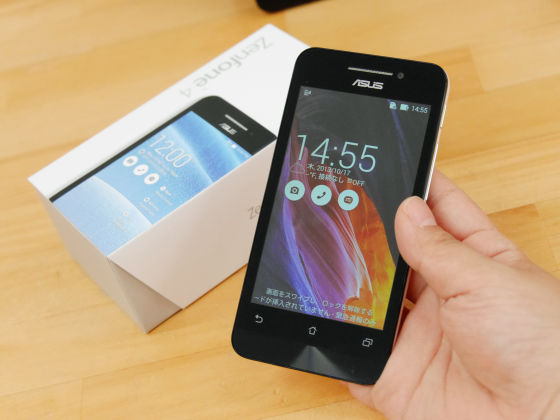 The size is 4 inches, the color is white, the CPU is equipped with Atom Z2520 (up to 1.2 GHz · dual core). It weighs 115 g and is lightweight. actuallyCOMPUTEX TAIPEI 2014What I felt with touching was that the sensitivity and touch of the display was good, while also being crisp.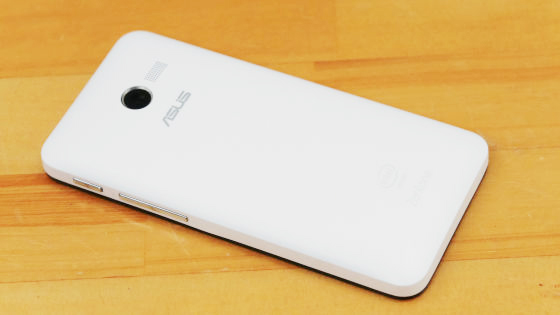 ◆ 04: 5 inch size"Zenfone 5"(1 person)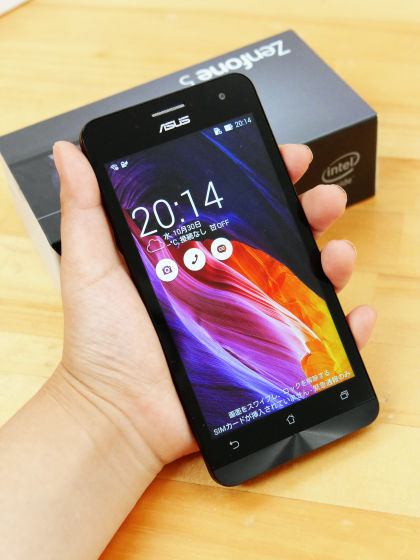 This is black.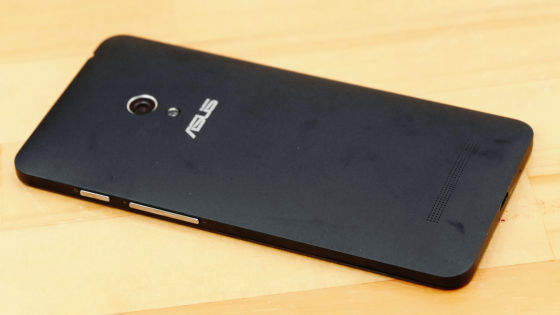 ◆ 05:Zenfone 5 LTE version(1 person)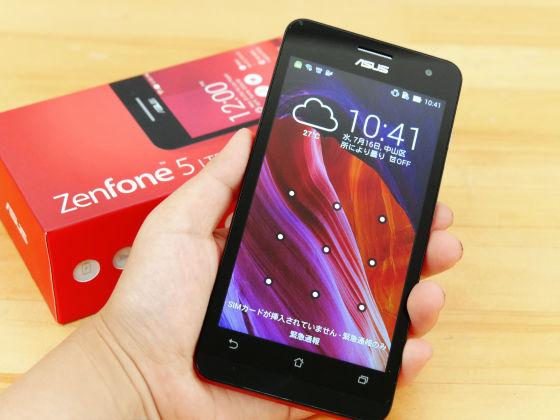 The color is red.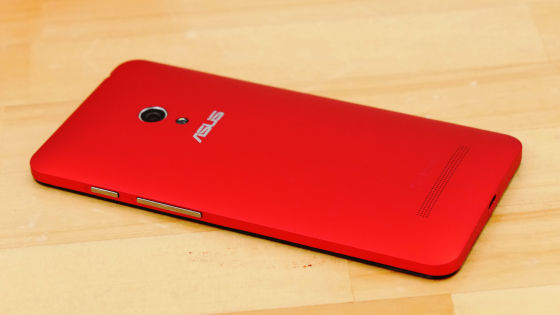 ◆ 06:"Smoked house smoked house" where super authentic bacon and smoked steak etc. can be smoked(1 person)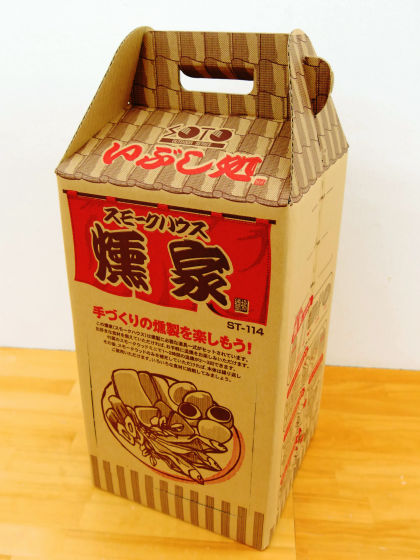 It is a kit that can make delicious bacon and various smoked goods when it is placed in a box.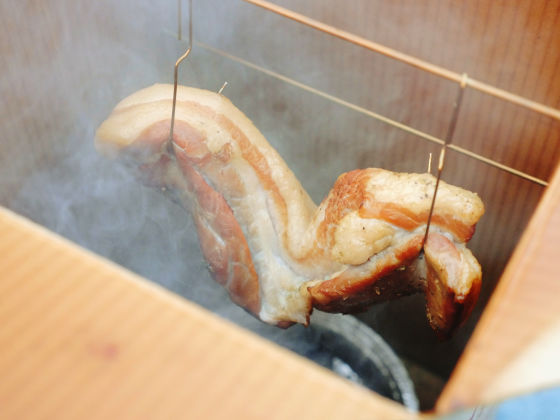 ◆ 07:"Works that took 30 minutes in Photoshop to be done in just one minute" God speed Photoshop [Web design edition] "(1 person)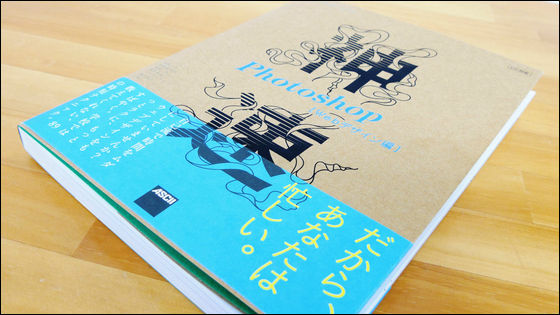 ◆ 08:Keyboard "Pocket Miku" to let you sing Hatsune Miku freely(1 person)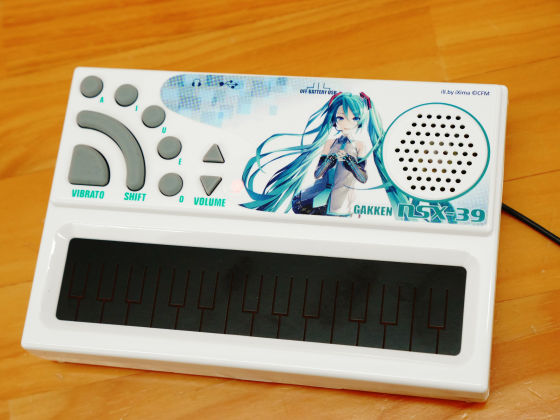 The state that you are actually singing in Hatsune Miku can be confirmed from the following movie.

I tried to sing a jingle bell style "GIGAZINE's Song" with "Pocket Miku" - YouTube


◆ 09:"Ice Baller" which can make spherical ice that is extremely transparent and difficult to melt(2 people)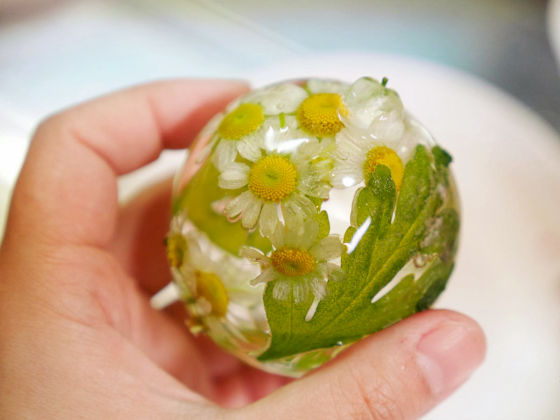 This is Ice Baller.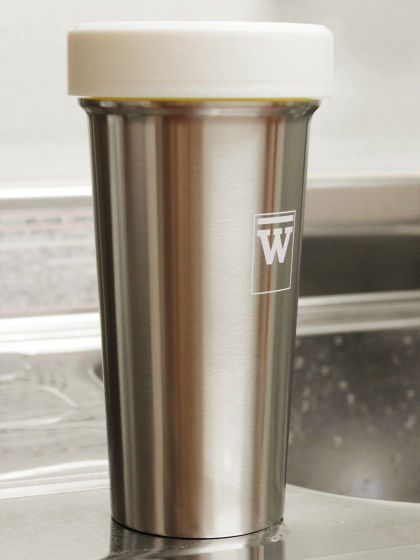 ◆ 10:"Hako vision MOBILE SUIT GUNDAM" which made Gundam 3D projection mapping(3 people)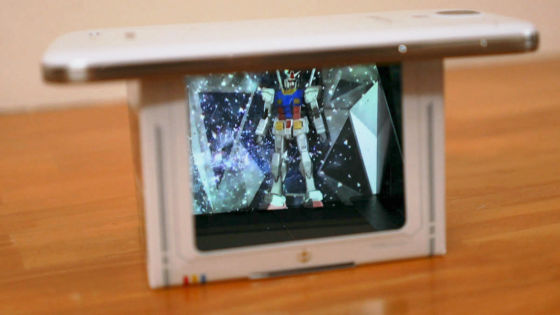 It is a set of two types of Gundam version and Zaku version.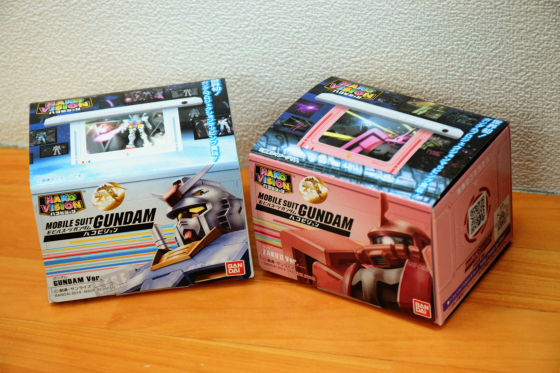 You can check the appearance of 3D projection mapping from the following.

3D projection mapping of Jacobision "GUNDAM Ver." - YouTube


◆ 11: Recipe book Various sets (1 person)
The first isA recipe book that understands the basics you did not know knowing to make a delicious sandwich book "The idea and assembly of a sandwich"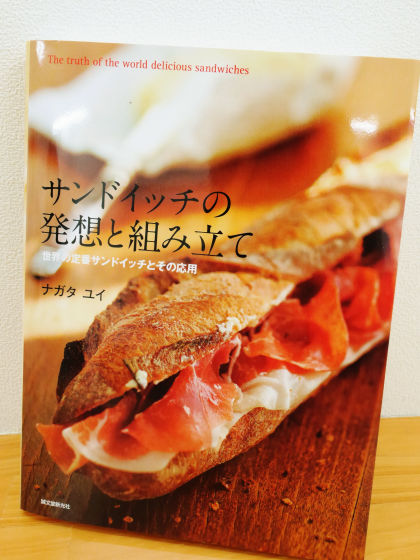 And thisThe recipe that the power hidden in the sandwich awakens "How to make a really delicious sandwich 100"is.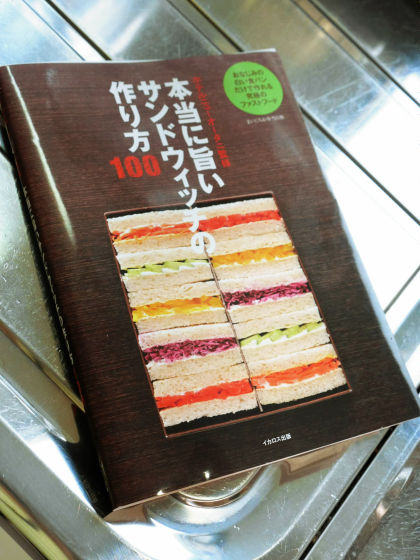 When making it according to the recipe of "How to make a really sandwich 100", you can make a super authentic sandwich like this.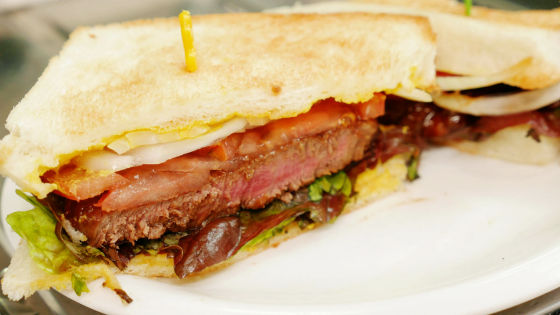 "Morinaga Milk Caramel Recipe 100" that can make a wide variety of dishes such as boiled pork belly and French toast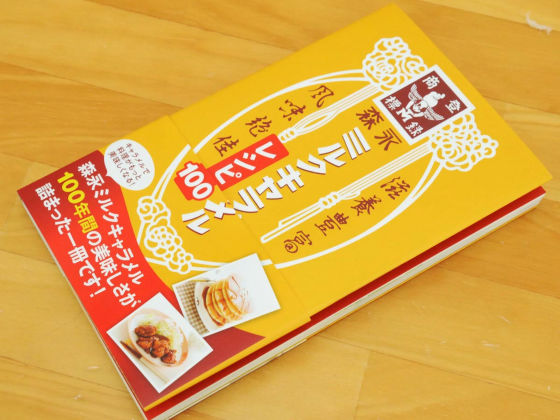 I can make such a dish.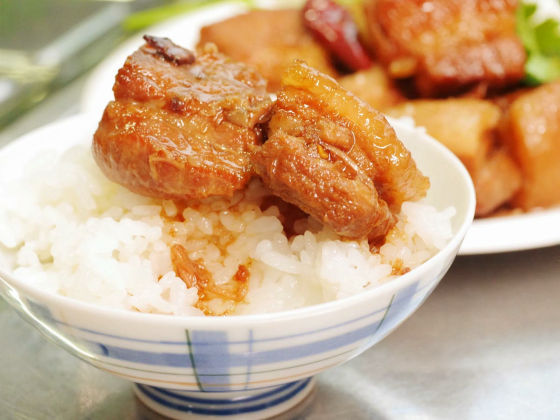 The shop's fluffy pancake can be made at home"VERY FANCY Happy! Pancake Recipe"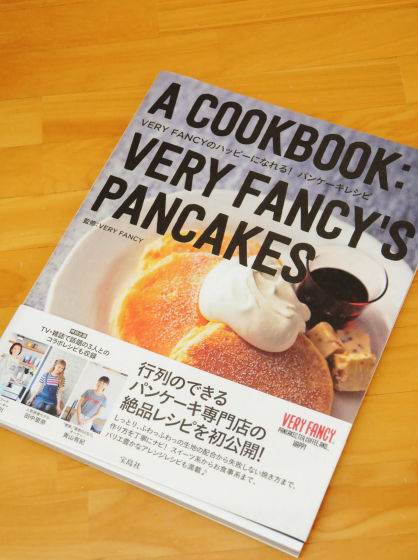 It was a difficult path for beginners, but once completed you can eat pan-cakes at the shop level of fluffy at home.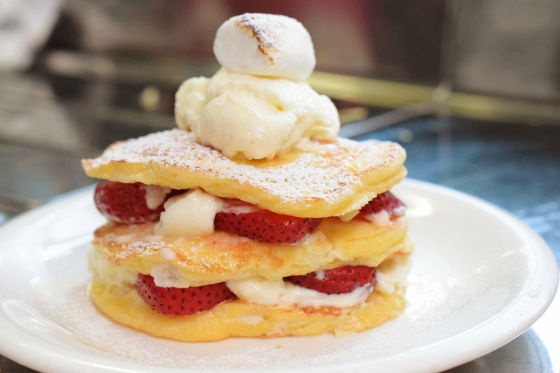 ◆ 12: Giant beetle stuffed animals and funny companion sets (1 person)
Fukui prefectural dinosaur museum × Kyoto aquarium "Kyoto aquarium" Dinosaurs will come! "A set of souvenirs Giant beetle and penguin muddler.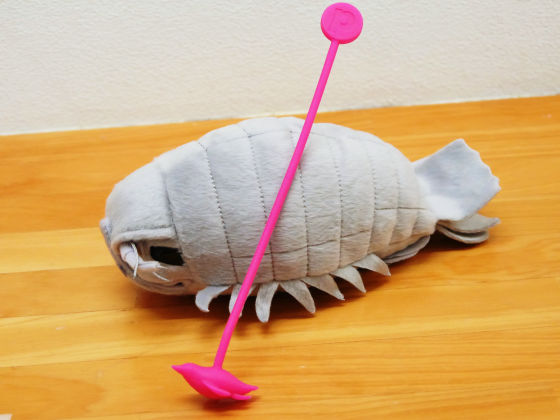 This is rhubarbus beetle. The size is bigger than the iPhone.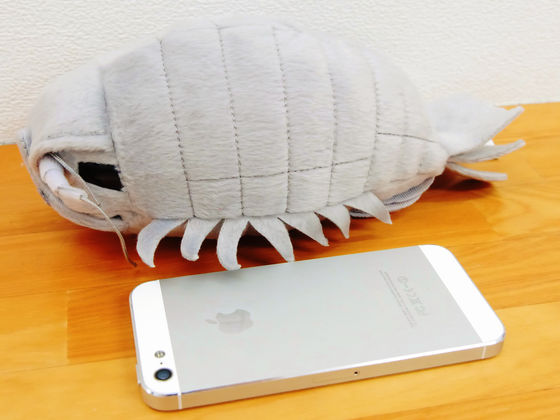 The penguin figure attached to Madler is like this.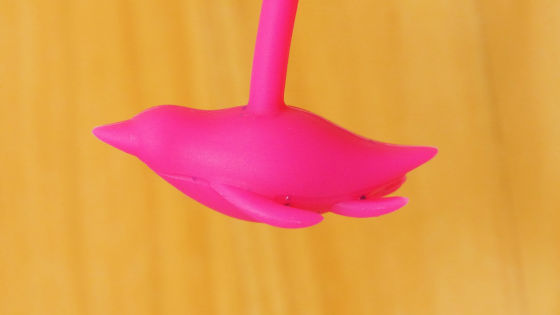 Fukui Prefectural Dinosaur MuseumThere are pamphlets & original goods of.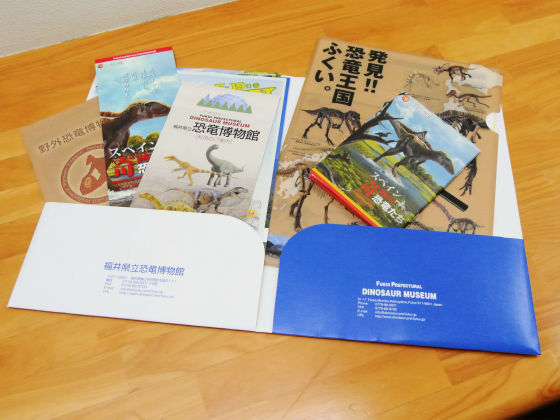 this is"Mie Escargot Development Institute" which succeeded in farming Escargot · Bourgogne species for the first time in the worldSouvenir of Escargothell.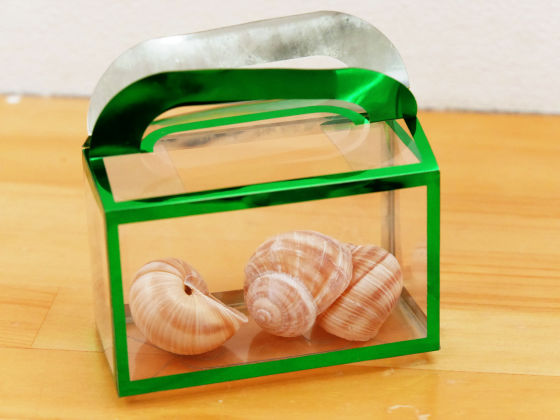 ◆ 13:Stylus "Jot Touch with Pixelpoint" that can draw pictures and drawings as if using paper and pen(1 person)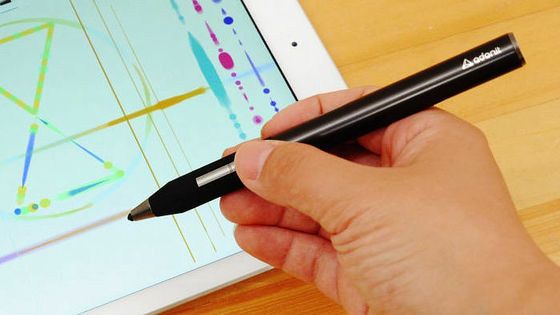 ◆ 14:Anime "Kick-Heart" fighting women's wrestler of de S and wrestler of de MNot for sale T-shirt · sticker · posters &Colorful chip "Chipolo" which can locate things lost by smartphone with map display & sounds instantlyOriginal T-shirt set (1 person)
This is Kick-Heart original T-shirt.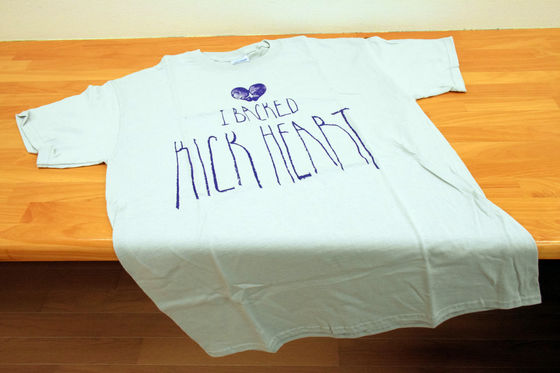 Sticker.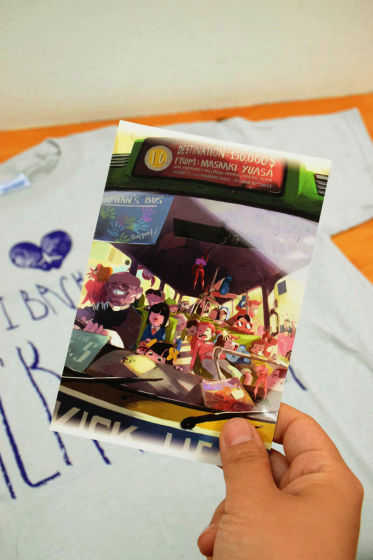 The poster is 52 cm × 72 cm.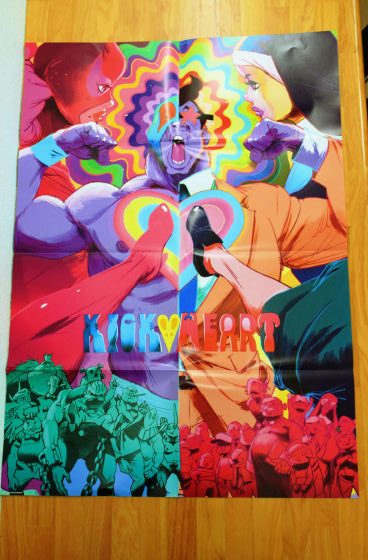 The not-for-sale T-shirt of Chipolo looks like this.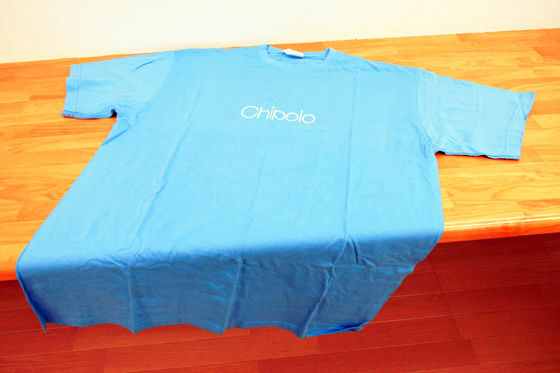 On the back is the Chipolo's mark.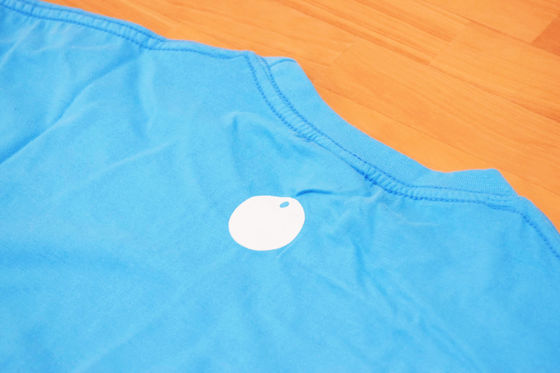 ◆ 15:"Bowl shot pole" which makes hot miso soup with a single button(1 person)
Since miso and ingredients are not attached, please understand.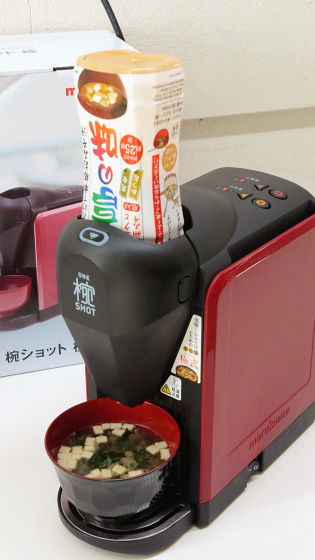 ◆ 16:"Travel scale TS 30" to prevent excessive fee from being taken too heavy baggage(1 person)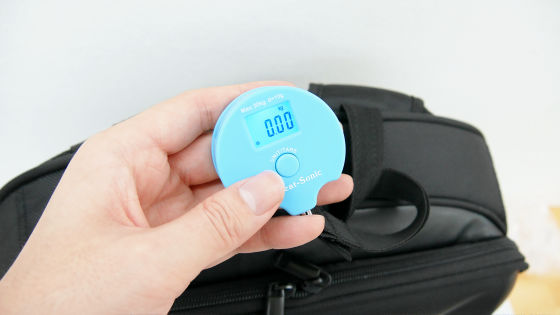 ◆ 17:"Botchaten" that creates isolated space in the room(1 person)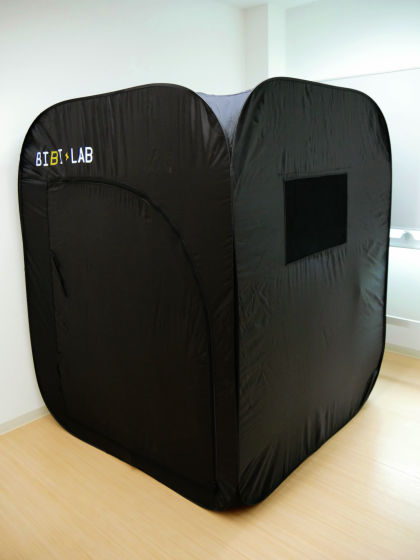 Making a secret base is like this.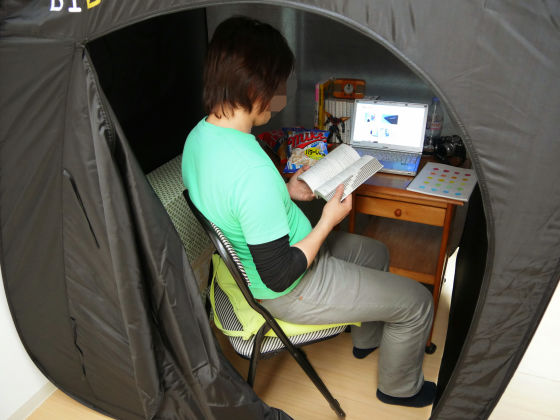 ◆ 18:LED bulb "Philips hue" starter set capable of expressing more than 16 million colors(1 person)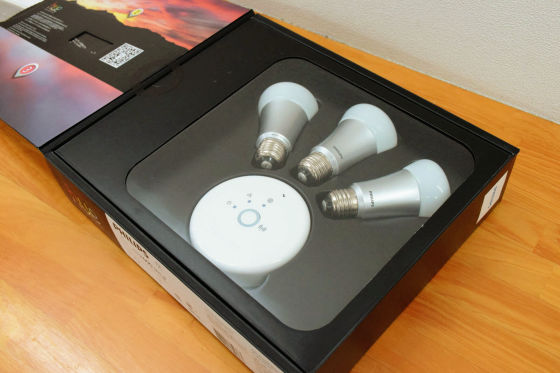 The appearance of actually changing the color of the light is from the following movie.

I operated the "Philips hue" on the iPhone and changed the color remotely - YouTube


Schedule function which can finely set up lighting / extinction etc via Wi-Fi · Timer function · "Off when going out" · Geofence function to make it "light up when going home" · "Lights up when new mail arrives in Gmail" · "Tagged on Facebook You can check the status of defeating using Philips hue, such as IFTTT which can cooperate multiple services such as "turn yellow on" and "change color according to the weather" from the following article.

I tried to defeat using a light bulb "Philips hue" capable of remote operation and color change on a smartphone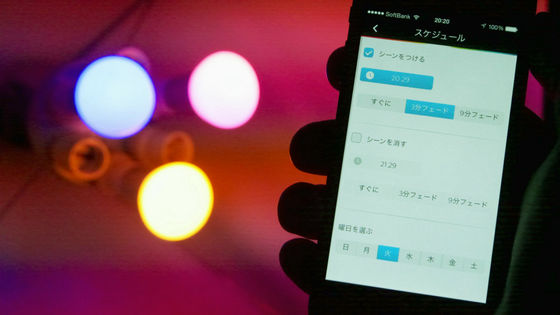 ◆ 19:Wireless speaker "Creative Woof" that can enjoy music with palm size(1 person)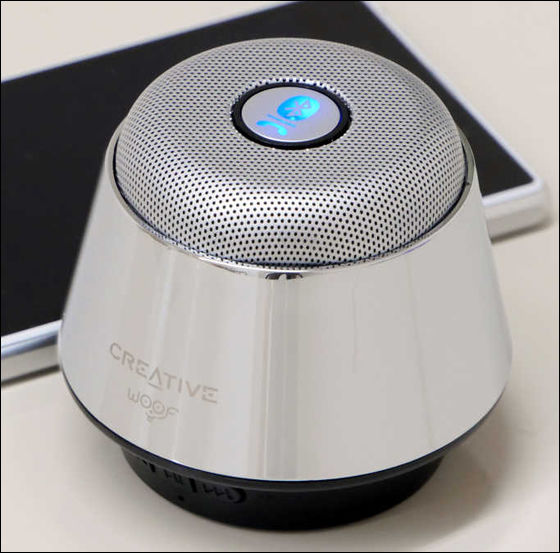 ◆ 20:A dice rolls out exuberant luxury "Eternity Dice"(1 person)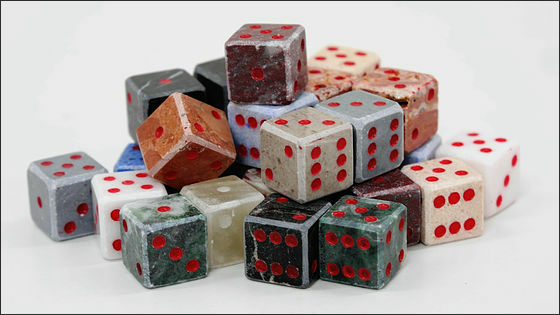 ◆ 21:A figure that stuffed deer heads and carpet carcasses revived with a surreal figure "We are all alive."(1 person)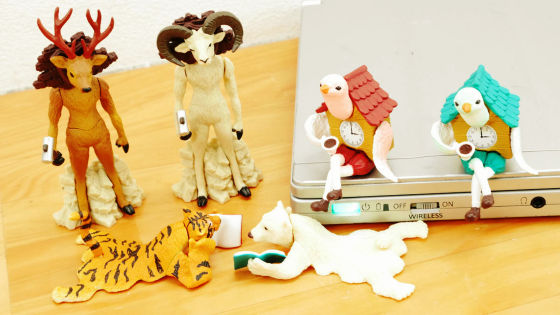 ◆ 22:With writing taste like writing on paper on smartphone · Electronic memo pad & pen "Boogie board SYNC 9.7" that can be saved in Bluetooth on PC & can be displayed in real time(1 person)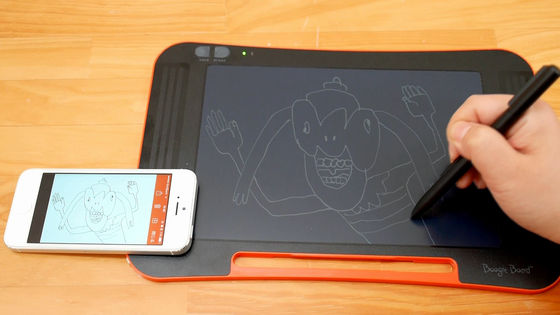 ◆ 23:"Transparent water color trial sheet" which made trial paint possible by placing a small amount of 108 Hollowain Inn transparent water color on a sheet little by little(1 person)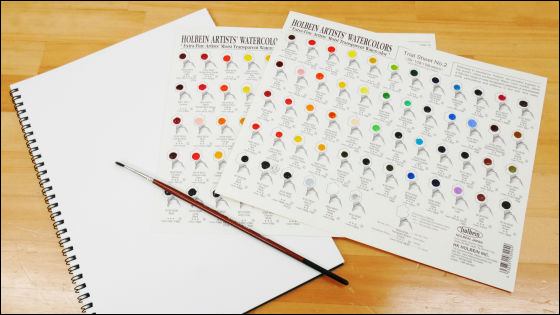 A little amount of paint is gathered on one sheet with such feeling.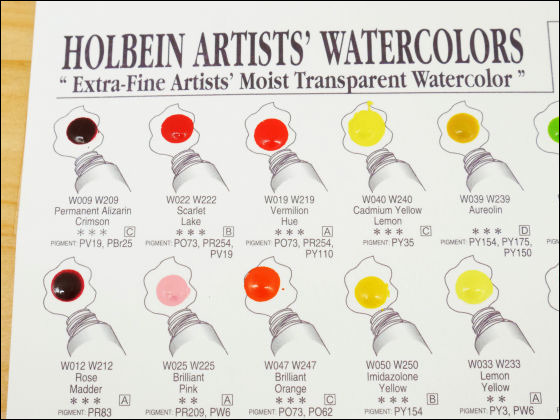 ◆ 24:Electronic suction board "LUCKAGE" that can stick paper with electrostatic force(1 person)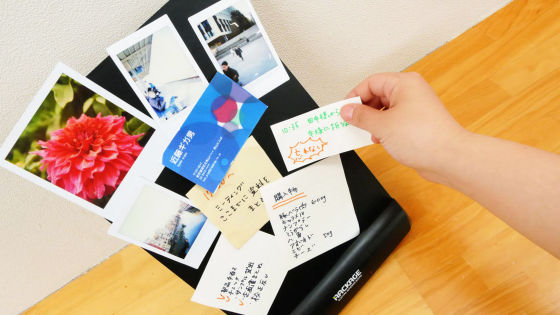 ◆ 25:"Advance giants" I gathered various sets(1 person)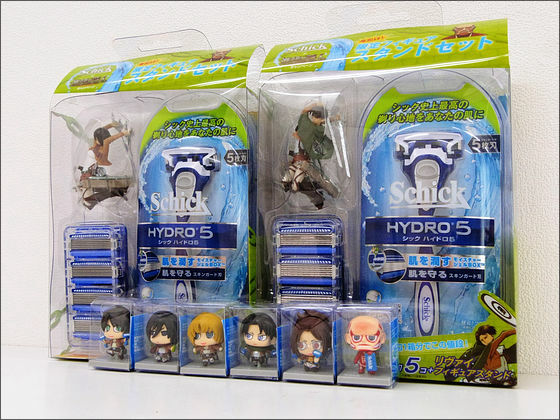 Limited figure stand of "Schick × Advance Giant" with Rivai ...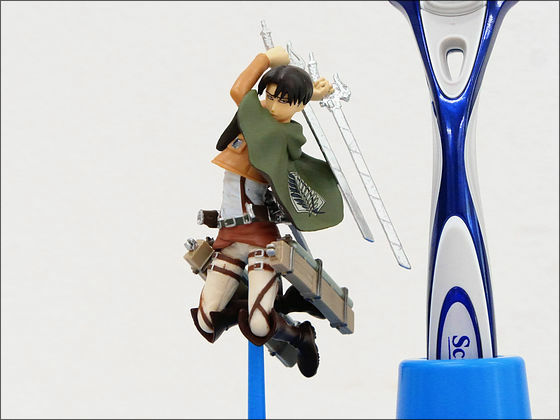 There are two kinds of what Mikasa figures are attached. Both are unopened new goods.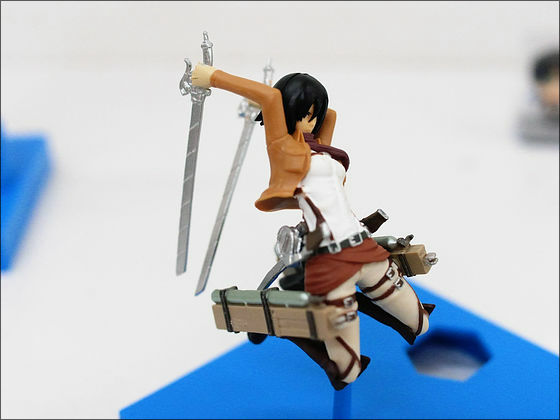 Limited figure is Ellen · Mikasa · Armin · Rivai · Hanji · Six kinds of super large giant.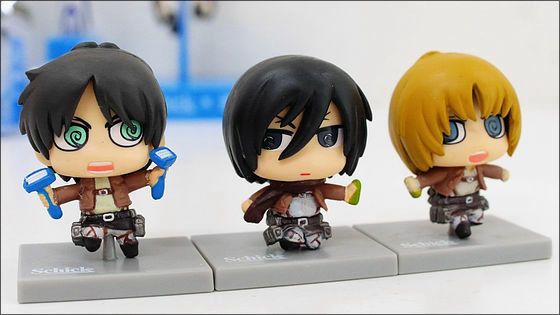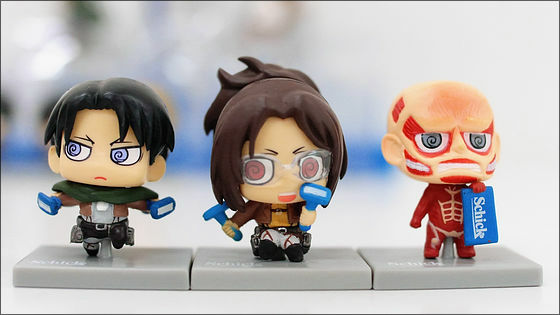 In addition, if you follow Twitter account and tweet it will be limited to 150 peopleLimited diorama set of tweet campaignIt also follows. Limited diorama set of not for sale is one set with three.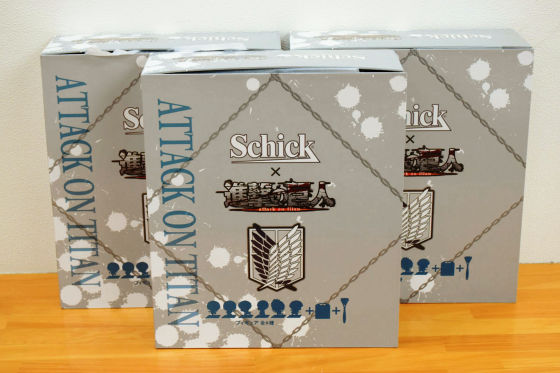 Pakari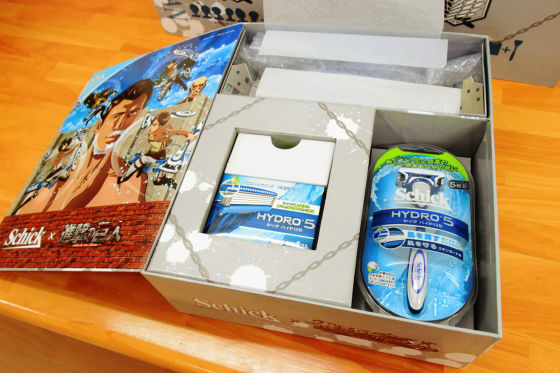 Diorama set is like this.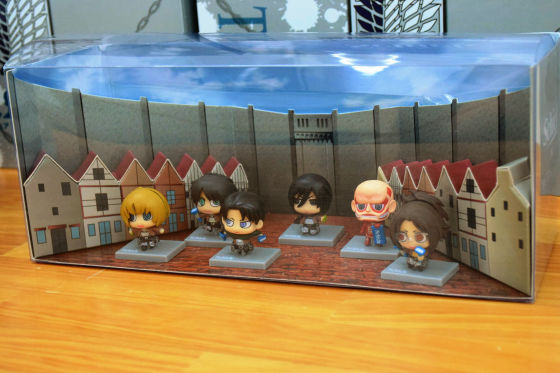 ◆ 26:Embodied wishes of those who want to fly in the sky Fuyo Fuyo rotating gashapon "bird human"(1 person)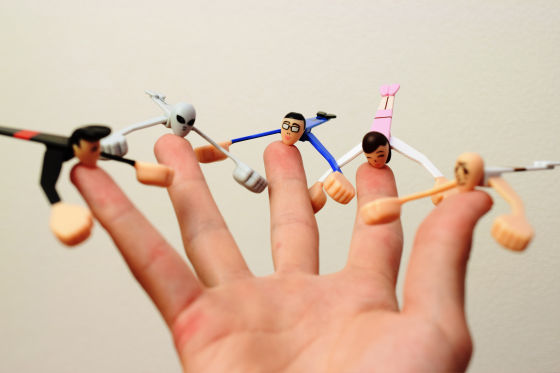 ◆ 27:"SlimPort to HDMI conversion adapter" which can output the screen of the smartphone to the large screen display without any troublesome setting(1 person)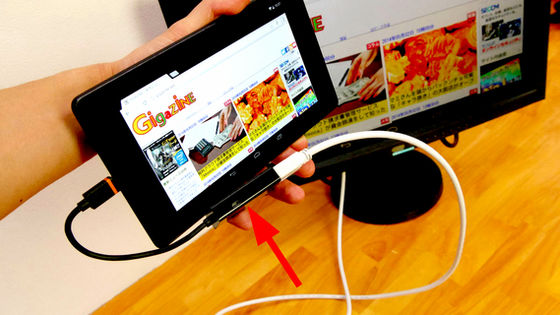 ◆ 28:Kit "Leye" which can make a microscope simply by attaching it to the iPhone front camera(1 person)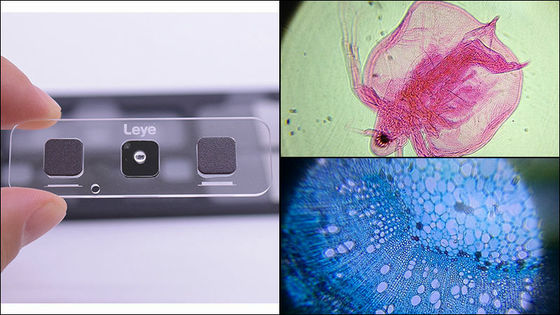 ◆ 29:The raccoon of the upper-eyed tea leaves tea "Fuukusu Tanuki lid is not necessarily a teapot"(1 person)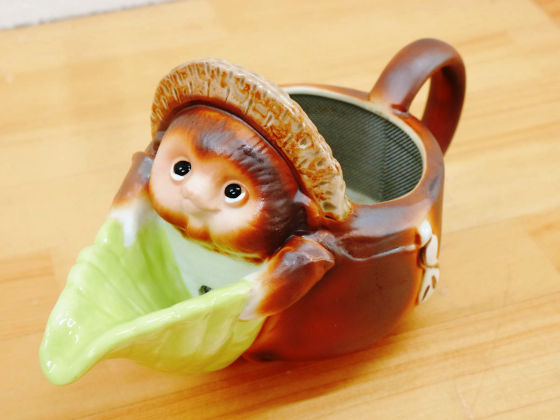 ◆ 30:"Black sheet that makes boiled eggs possible" that you can freely prepare eggs without boiling with boiling or hardening(3 piece set 1 person)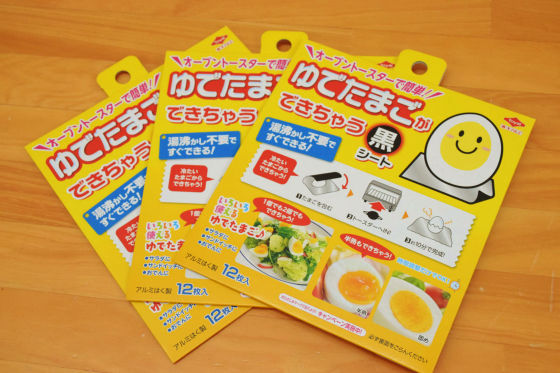 Boiled eggs can be made without hot water just by heating with a toaster for 10 minutes.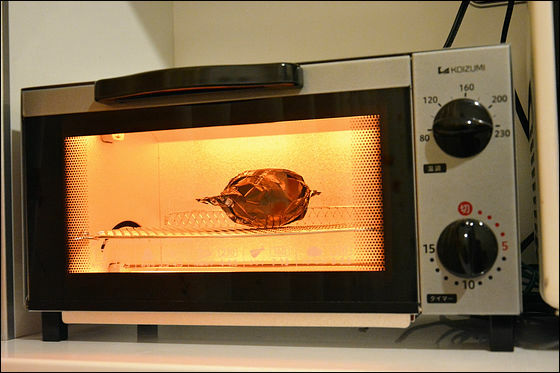 ◆ 31:"StickNFind" tells us the location of things lost in conjunction with smartphones(1 person)
StickNFind 2 pieces, but one of them is pasted to the chip with the following feeling.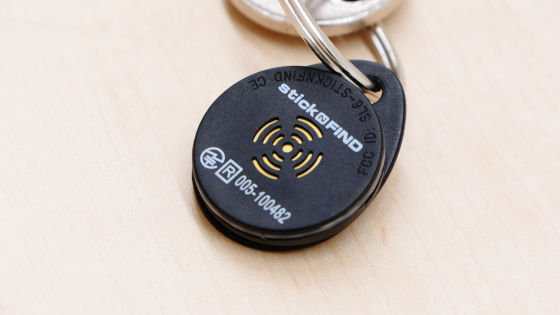 It seems like this is working with the application.



◆ 32:Shoot hand-drawn illustrations on a mobile phone, send a photo by e-mail and become a stamp "Stamp shop"&Special Printing & Ideas that Fun Binding Can Do at Home Oriental "Special Printing / Processing DIY Book"(1 person)
The stamp shop is with the GIGAZINE stamp made in the review ... ...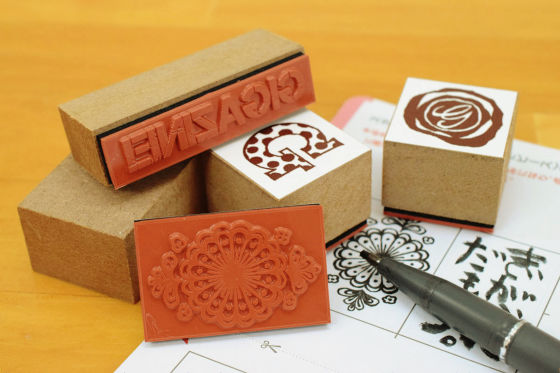 It is a set of one unused pack, two packs, and three packs that you can customize yourself.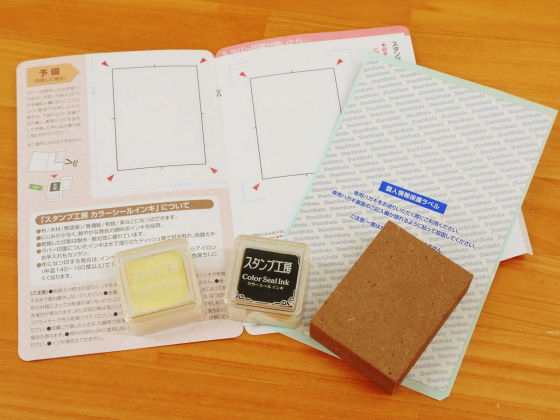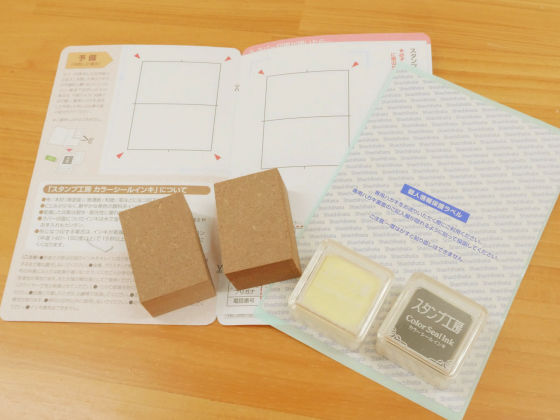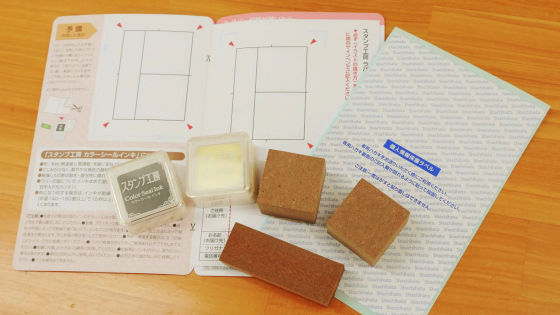 Brown · Ivory · Baby · Pink · Cherry · Pink · Red · Orange · Yellow · Lime Green · Olive Green · Sky Blue · Marine Blue · Violet color seal ink is included so you can enjoy colorful stamps.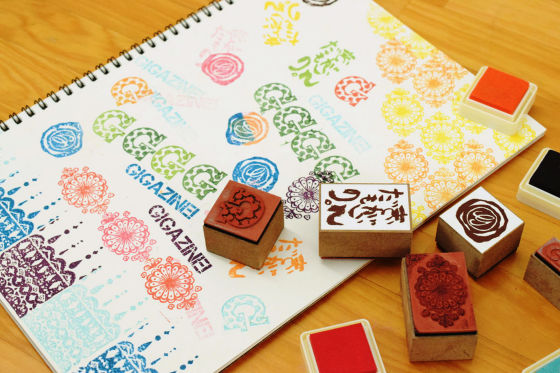 There are lots of ideas for making booklets, books, goods, various printed materials at homeSpecial printing / processing DIY book.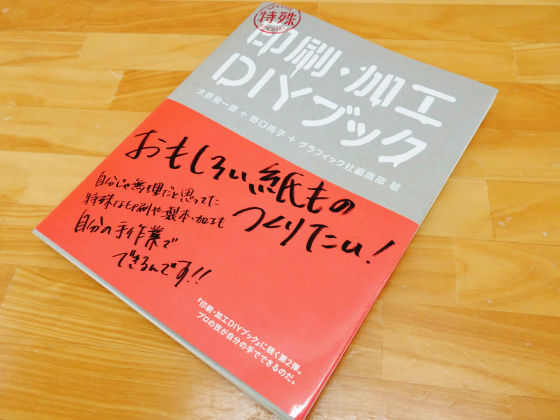 Special printing / processing DIY book will be reviewed later at GIGAZINE. Silkscreen set etc used for review comes along so that special printing can be done crisply at the moment the present arrives at the house.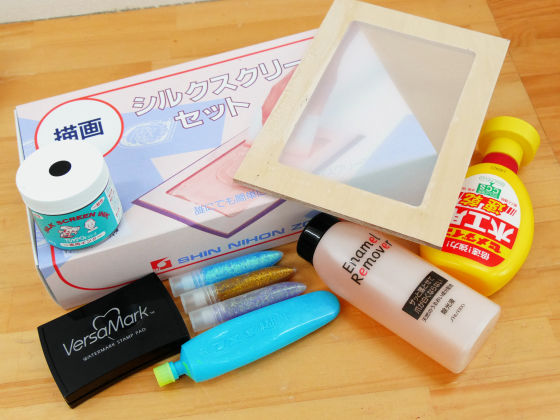 ◆ 33: Enable experimental photography "Lomography Experimental Lens Kit"(1 person)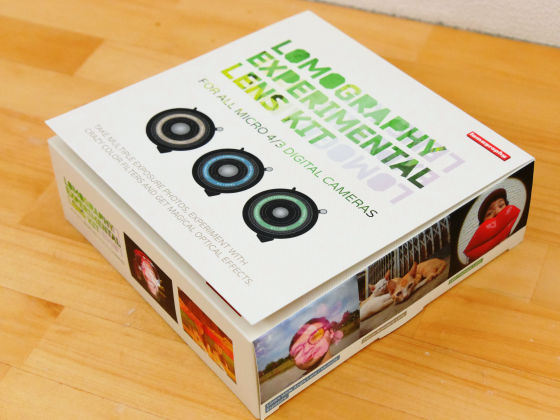 It contains 160 degrees fisheye lens, 12 mm wide angle lens, standard 24 mm lens. It corresponds to all micro Four Thirds digital cameras.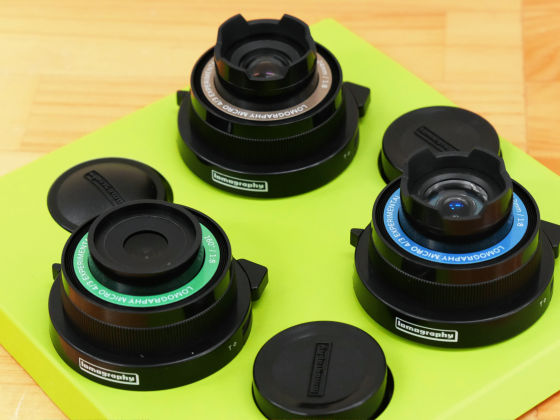 What kind of photos can be taken? It is possible to check from the following movie.

Introducing The Lomography Experimental Lens Kit on Vimeo


◆ 34:Ultra lightweight · small scanner "ScanSnap iX 100" that can be used by being carried in a bag and connected with a smartphone(1 person)
It is compact size of only 400 g, 273 mm × 36 mm × 47.5 mm, and it can read 260 sheets if it is fully charged.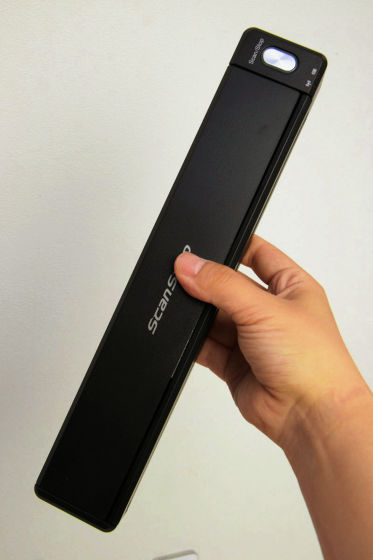 ◆ 35:Neutron S stands that can eliminate the adverse effects of magnetic force by its proprietary patented technology while fixing the smartphone with a magnet on the wall.(3 pieces for 1 person)



◆ 36:Mobile battery "EneBRICK" that makes usable USB keyboard even for smartphones and tablets(1 person)
Because you can firmly fix your smartphone or tablet, you can use it as a stand alternative.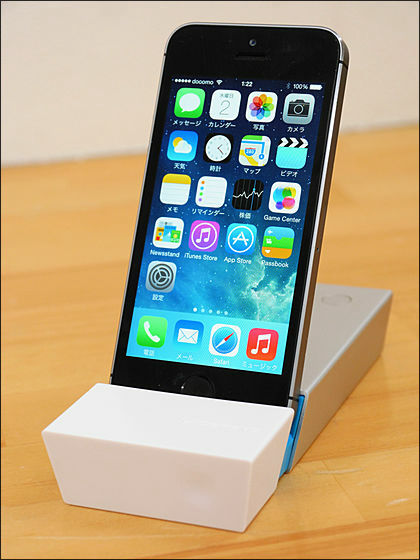 When connected to a USB keyboard it looks like this.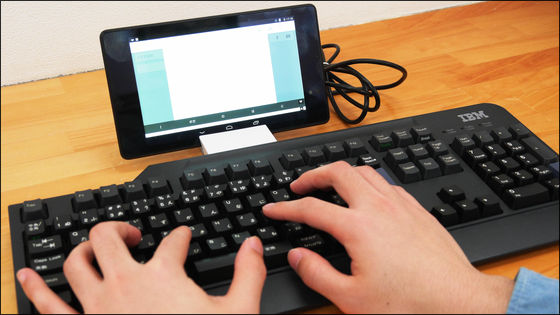 ◆ 37:Design can be changed with touch screen · Multifunction wrist watch "TOUCH TIME" compatible with water depth of 30 m equipped with calculator etc(All seven, one each for a total of seven, color is chosen at random)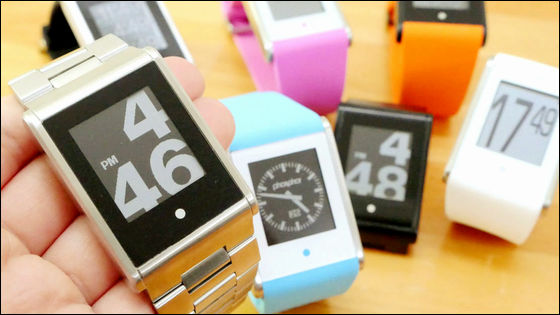 When attached to the arm it is like this.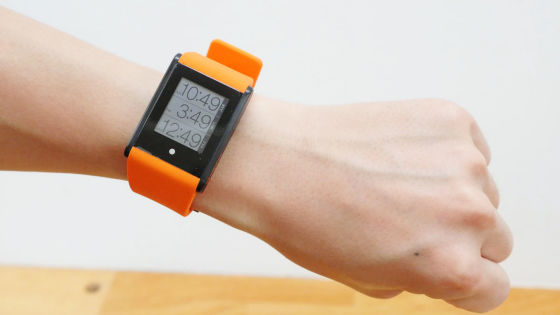 ◆ 38:Two-way device "JUMP Cable" with both charging and small battery functions(1 person)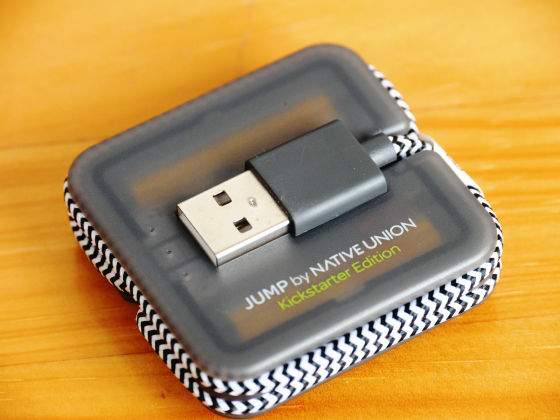 It looks like this when charging the iPhone 5s.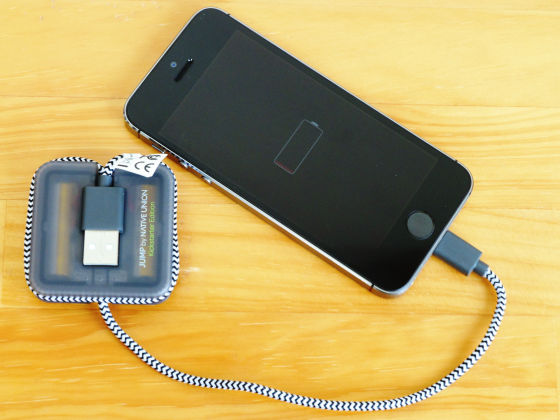 ◆ 39:Set of six types of money lips with stylish texture of carbon fiber(1 person)
Besides 6 types of money clips, ballpoint pens and wallets are included as a set.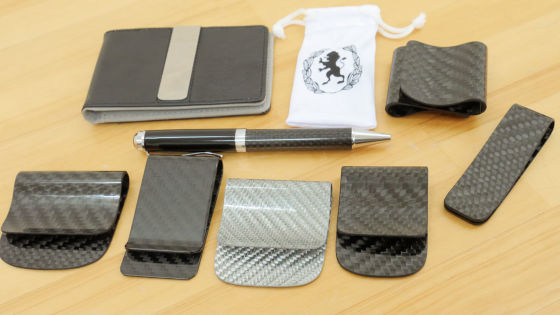 ◆ 40:"Romo" learning robot that "grew" expressively and capable of remote control(3 people)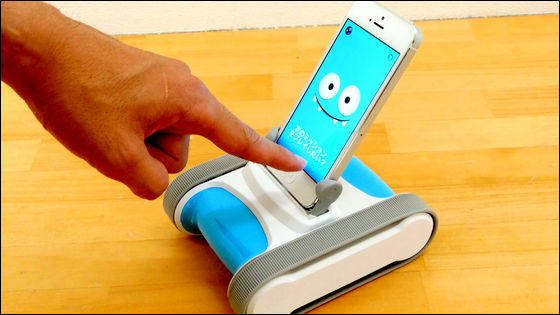 It is from the following movie that Romo is moving around and speaking.

Romo deciding to participate in robot uuchou race wants training - YouTube


◆ 41:"Clothing steamer" that you can iron shirt, jacket, trousers etc while hanging on a hanger(1 person)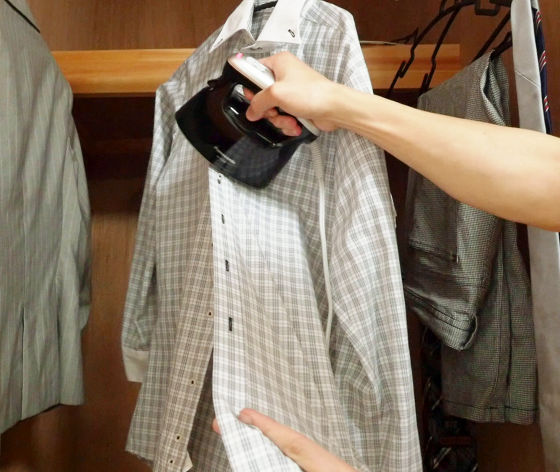 ♦ 42:Complete coffee just by pouring hot water for 4 minutes, coffee maker that can keep warm for more than 30 minutes "Cafesolo"(1 person)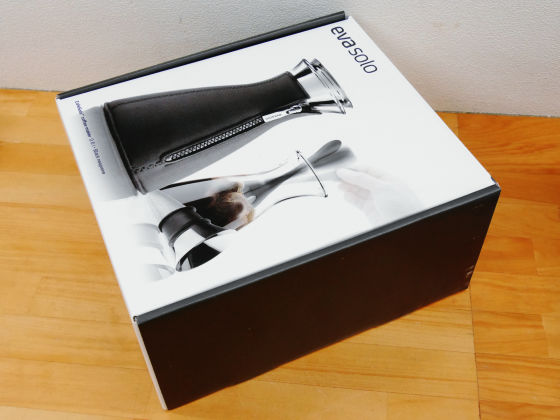 The main body is made of glass, with a cover for keeping warm. This is also planned to be posted later on, so please look forward to it.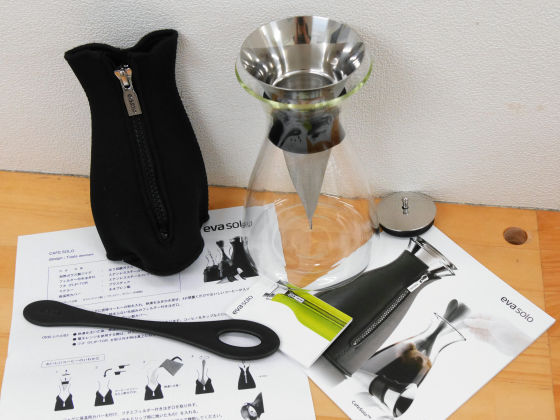 ◆ 43:Ice cup & spoon that can keep ice cream food for more than 30 minutes "Happy Ice Cream!"(1 person)
The ice cream holder improves the cold insulation effect by making the stainless steel double structure and making the inside hollow, it is difficult to convey the heat of the hand and it is possible to enjoy the ice slowly.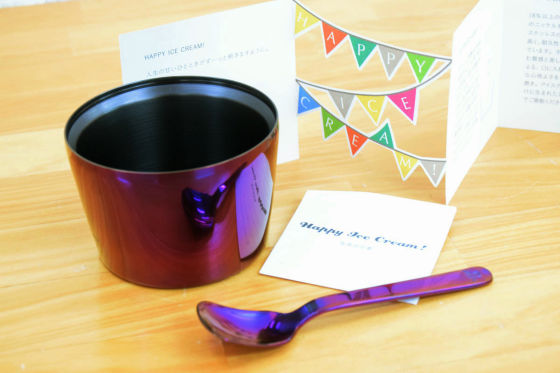 ◆ 44:"Frozen magic" which can make sherbets by mimicking a cup for one and a half minutes(2 pieces for 1 person)
Two sets of blue and yellow.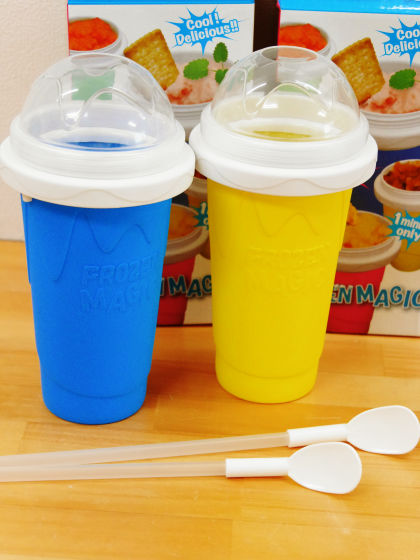 ◆ 45:CMYK Playing Cards which distinguishes numbers and patterns with CMYK color density(6 pieces for 1 person)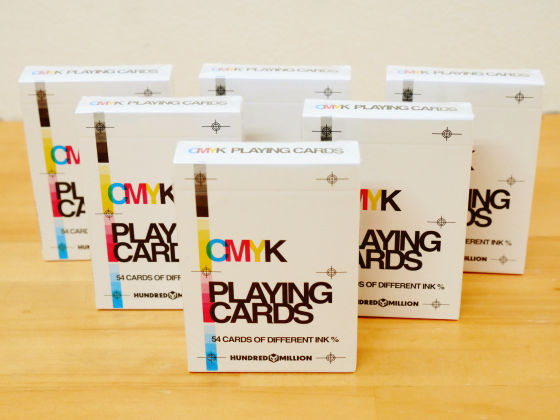 This cardboard is like this.



◆ 46:Tail light type drive recorder "Fly 6" that records the back behind the scene of death by bicycle in HD(1 person)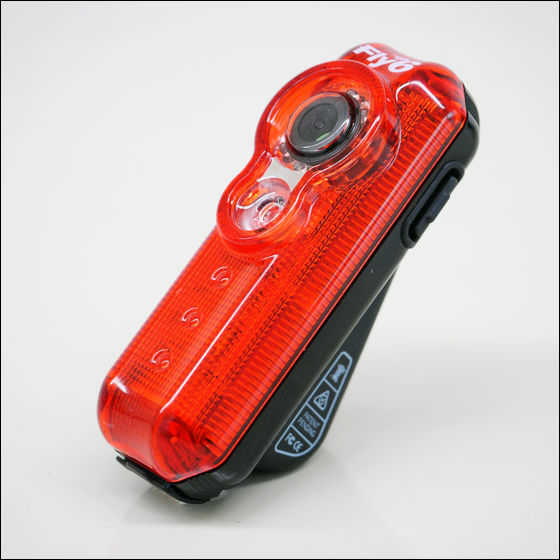 It seems like this is how Fly 6 is worn on a bicycle.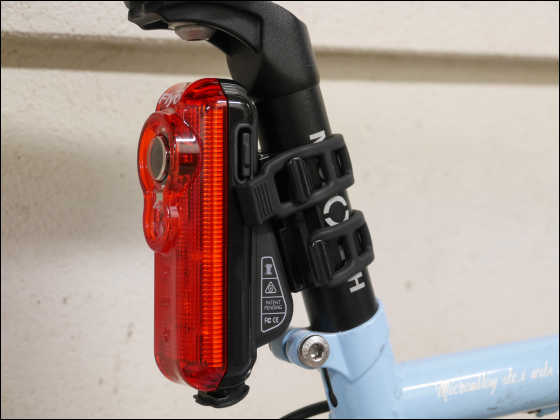 The picture taken with Fly 6 actually worn on the bicycle is as follows.

Cycling along Yodogawa · When shooting with Fly 6 - YouTube


◆ 47: MovieMaleficentArticle not for sale & pamphlet(2 people)
The package looks something like this.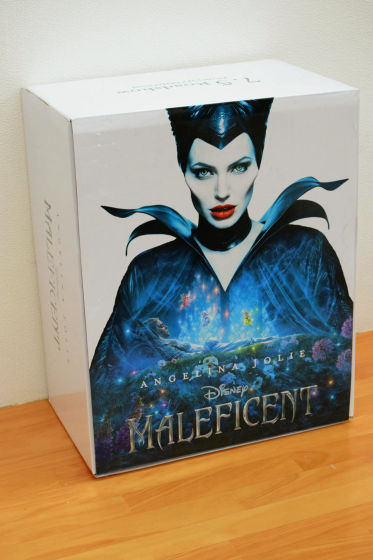 Some of them contain fogs and brochures that can become evil fairy mareficent.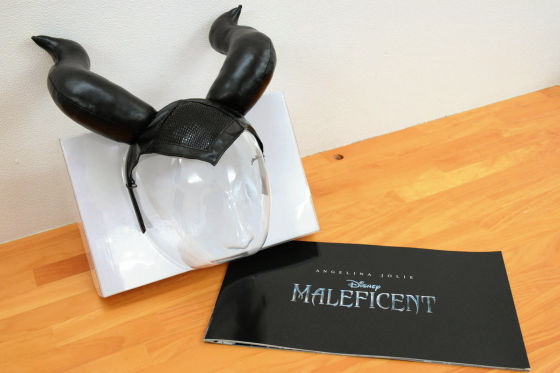 ◆ 48:LAWSON × JOJO's collaboration original goods including Ryutaro Joseph Jonathan 3(1 person)
JoJo's Bizarre Adventure 2 Banks JoJo's Bizarre Adventure 2 Candy Cans JoJo's Bizarre Adventure 2 JoJo's Bizarre Adventure 2 Bandana 2 JoJo's Bizarre Adventure Tote Bag Jojo's Bizarre Adventure Adventure original bromide is set.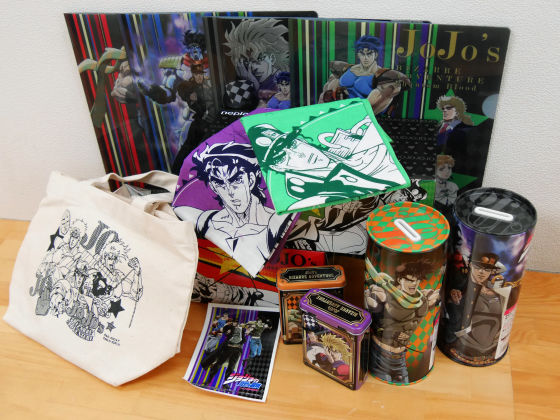 ◆ 49:FUDO - Official Mook 'Funassy Lalala ♪ ♪'(1 person)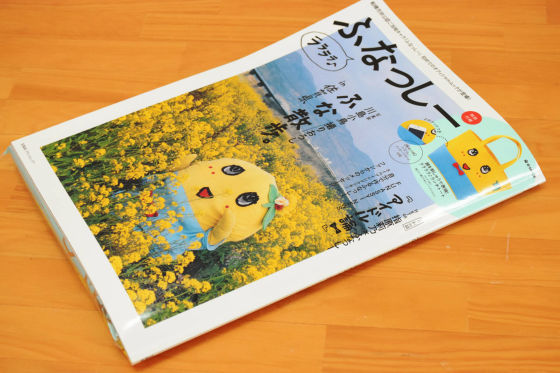 Photographs taken by photographer Kojima Ozaki, photographs, HKT 48 Seriously talked with Rikino Shihara and Fukushi, question corners from children, Futanashi nail & cookie, latest news, etc. are posted.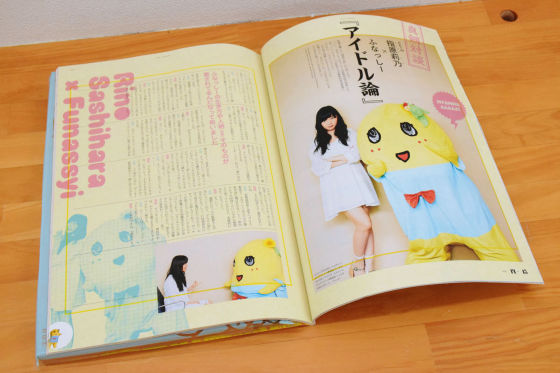 Special appendix is ​​a lunch tote with 2 pockets. The size is 29 × 20 × 9.5 cm, and the face of Funassy is expressed by embroidery in a firmly-made bag.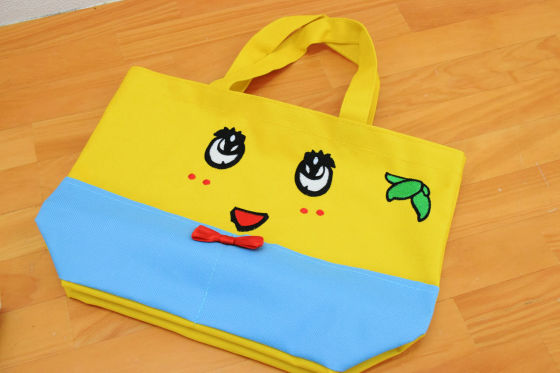 ◆ 50:Red Bull "Red Bull The Blue Edition" with blueberry flavor of Japan's first landing&Red Bull X-FightersOriginal Binder Set (for 1 person)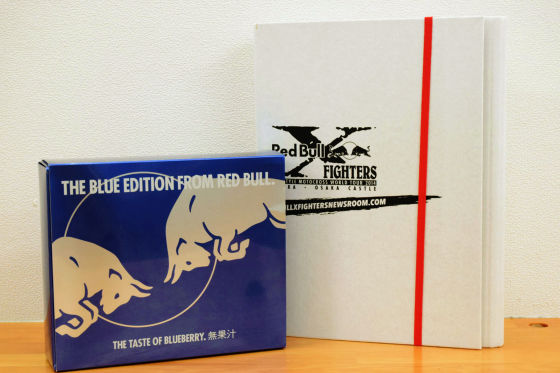 This is "Red Bull The Blue Edition".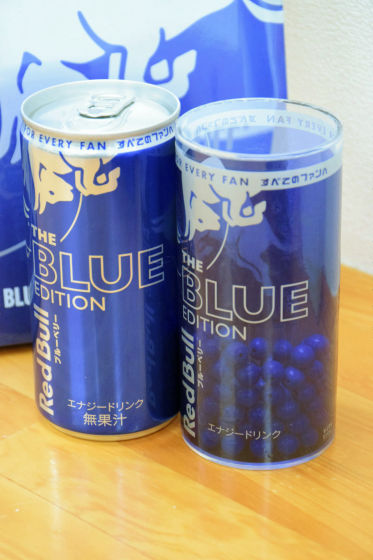 One of the above pictures is an object with purple particles inside.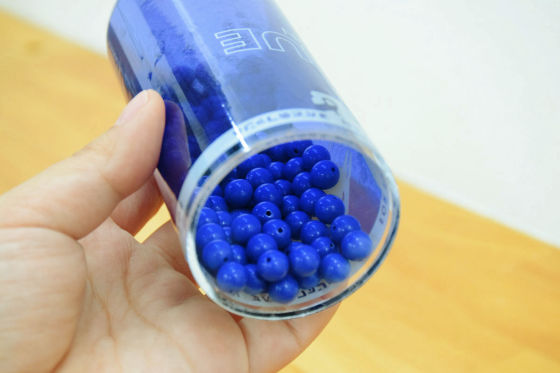 Red Bull X - Fighters Original Binder Set.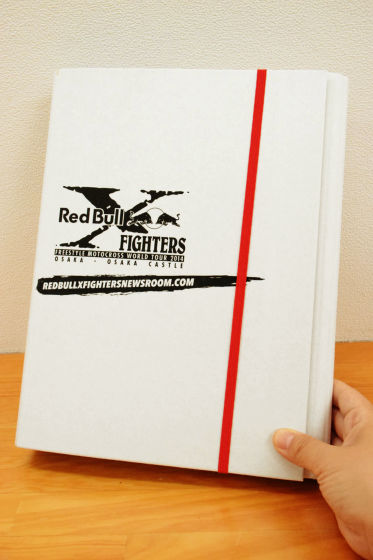 Looking inside, there was a letter pad on the left and a ballpoint pen on the right.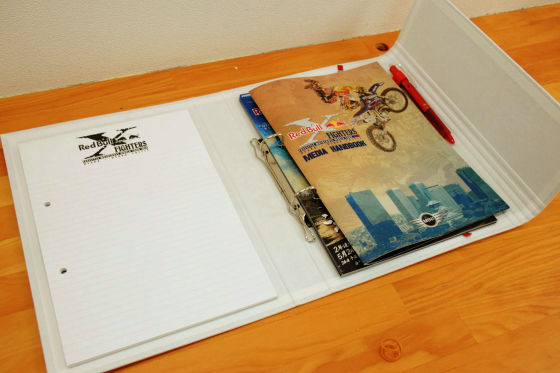 The booklet looks like this.



◆ 51:Amazon Web Services (AWS)Original sticker full of(1 person)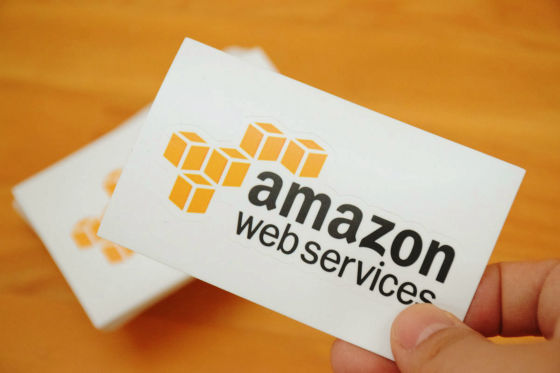 This is a sticker stripped from the mount.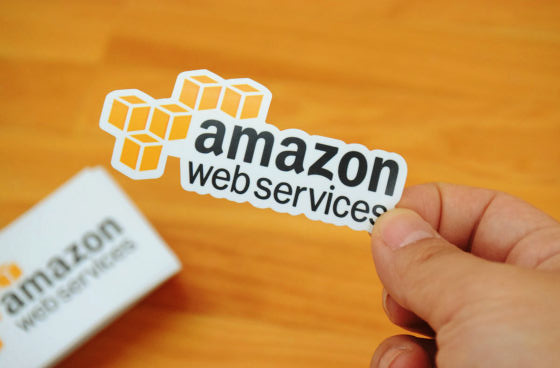 The amount is plenty. It is not for sale.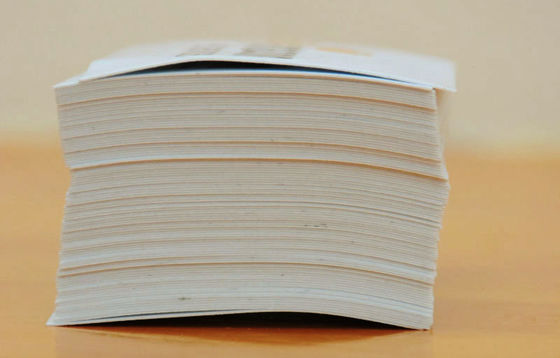 AWS is hosting an AWS cloud introductory seminar series over 4 cities across the country.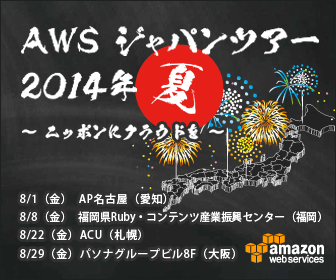 ◆ 52:"Amazon Fashion press room" which governs Amazon's fashion relationshipCoverage souvenirsGrace hatTote bag (2 for 1 person)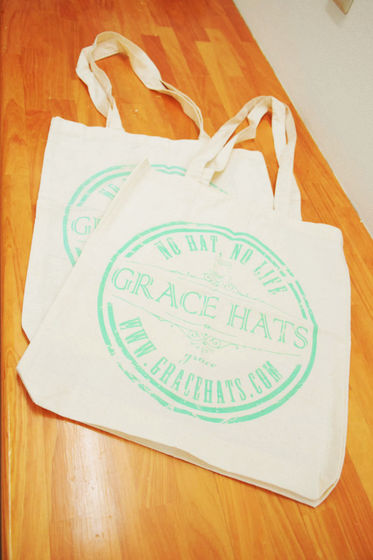 ◆ 53:Professional guitarist Muraji Kuruichi CD set(1 person)
"Collage de Aranjuez"Takayuki / TAMAYURA"Please give me a rainbow / wing / Kodama sketch"SPARKS", And each one of each non-selling interactive CD is set.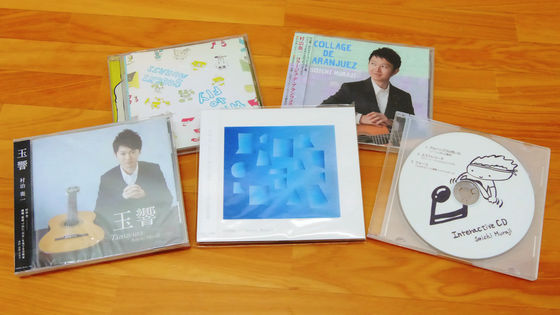 ◆ 54:Concluding ceremony of mutual agreement between SOFTBANK and the GSDFSouvenir towel handkerchief + mask + gloves (for 1 person)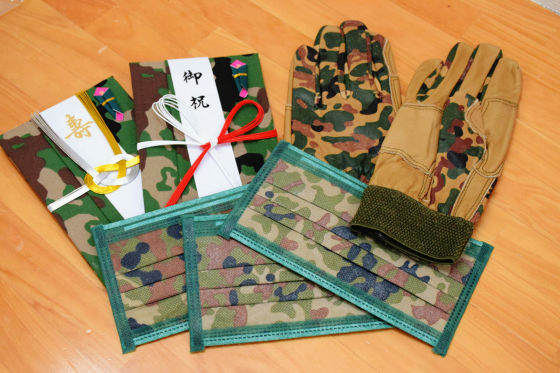 ◆ 55:Otaku wolf card - Look for the rear foot!(3 pieces for 1 person)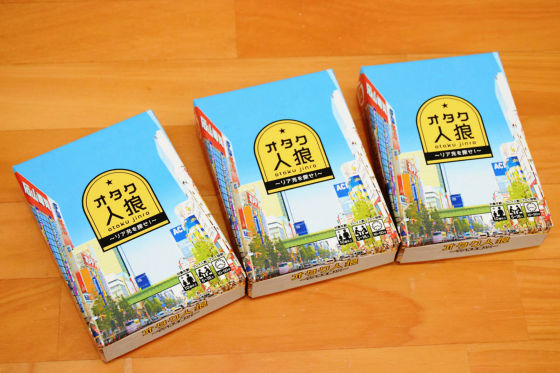 Inside the box are military geeks, fortunetelling geeks, geeks, and rear beast cards. The basic rule is "Werewolf"The same as card design,"Nearby 801 chanDraw down Ajiko Kojima.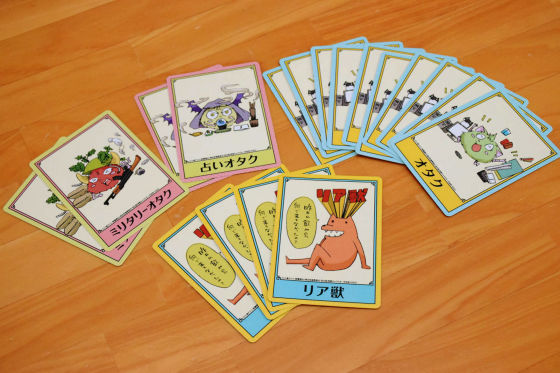 ◆ 56:Physical button "iKEY" which can be installed in smartphone's earphone jack and launch application with one touch(1 person)
We are planning to use this later at the review later and report its convenience so please look forward to it.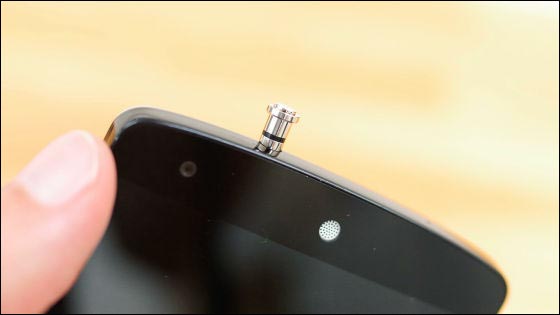 ◆ 57:Harry Potter's USJ theme park "Wizarding World of Harry Potter"Souvenir(1 person)
Three set of "elongated ears" which can hear the secret story of a remote place, "love noodles" that turns people who like themselves back, "punching telescope" which the weedy twin invented and Hermione was damaged.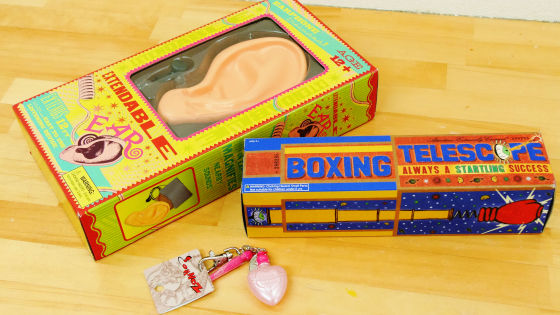 ◆ 58: Anime set (1 person)
"Mobile Suit Gundam Exhibition THE ART OF GUNDAMDiscount voucher (~ August 31) & HGUC 1/144 Neo · Geong Completely deciphered reading book etc. Set & Machiavi vol.12 Memorial admission ticket + "Selector (selector) infected WIXOSS"Sign Colored Paper + Robot Girls Z Theater Version Award Benefit + Character Burned Omake Apricot & Madoka Homura +Masked Rider Battle Gamba RisingCard +Crayon Shin Chan Kasukabe runner of the fire calling the storm! It is!Card +Cyber ​​Connect - Two Kemono ProjectOfficial book & 2 tumbler & can badges & autographed 2 curtains +"Monthly FAIRY TAIL Magazine Vol. 1" that summarizes 2 new works of "FAIRY TAIL" and 1 anime DVD+ K-ON RUBICK CUBE & Kyon Chara Hirasawa Yui +Neon Genesis EVANGELIONAsuka Figure + NARUTO Figure +Kamui Gaiden&Theater version HUNTER × HUNTER - The LAST MISSION -&Super theater version Sergeant Keroro& Movie Doraemon & Theatrical Version AnimationYattermanVisitor benefits of "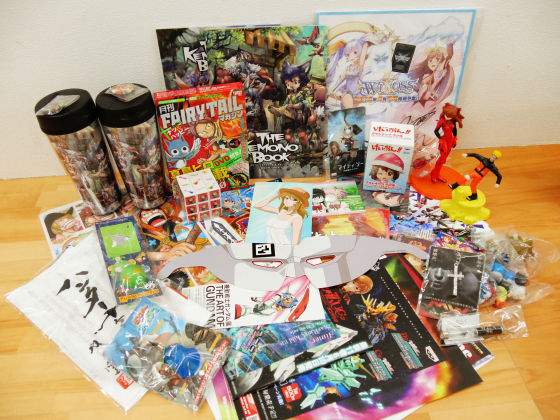 The two acts of the Kemono project are as follows.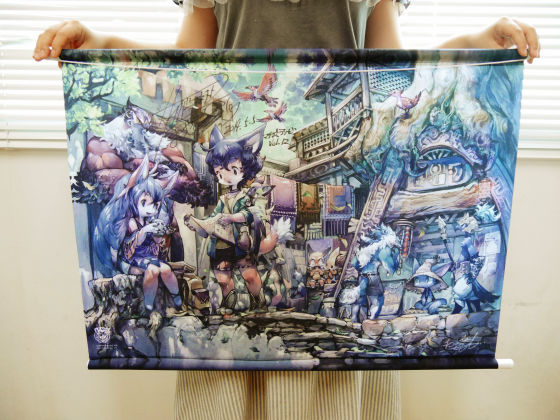 ◆ 59: Amazon Gift Certificate 30,000 Yen(1 person)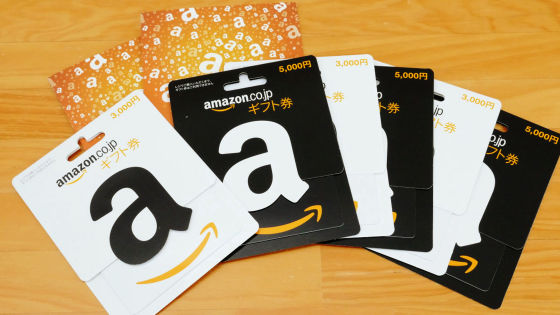 The present plan was closed. Thank you very much for your entries!