"AnimeJapan 2018" All Articles Summary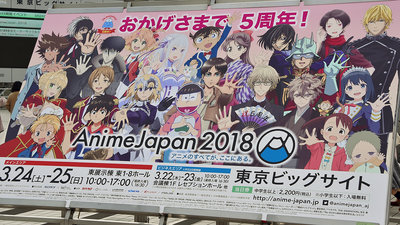 The biggest animation festival in Japan "AnimeJapan 2018"Started. The exhibition period is March 24 (Saturday) and Sunday (Sunday) 25th (Sunday), 2018, this time the main area exhibition number is 162 companies, the largest event ever. Admission tickets for junior high school students and above are tax included 2200 yen · Elementary school students or less are free, and are sold at the CN Play Guide · Fami Port · Seven Tickets, as well as on the same day ticket office of Tokyo Big Sight.

In this time too, we plan to summarize the report from the local area below.

AnimeJapan 2018
http://www.anime-japan.jp/

◆2018 Mar. 24, 11: 17: 00 second
NEW INFORMATION DISCLOSED IN THE NIGHT FUTURE SF animation "Heavenly Pandora Pandora" served as master and general director by Masaharu Kawamori - GIGAZINE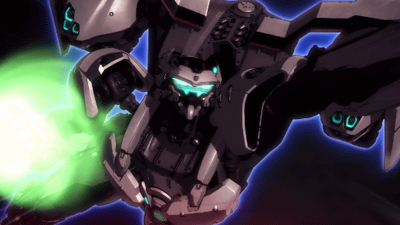 ◆March 24, 2018 11: 40: 00 second
Fate 's devil father favorite favorite word bamboo rice bowl that you can eat mabo tofu etc. Collaboration food that can be eaten at "AnimeJapan 2018" - GIGAZINE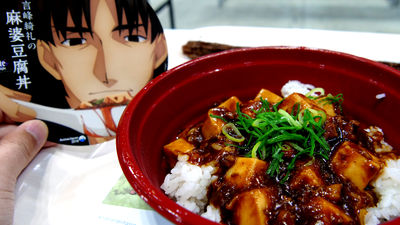 ◆March 24, 2018 12: 28: 00 second
Collaboration of 'Ninja Batman' and 'Popte Picpic' Nendoroid The real thing I saw with AnimeJapan 2018 - GIGAZINE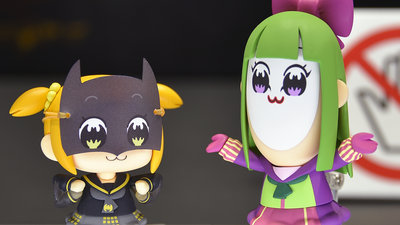 ◆March 24, 2018 12: 47: 00 second
Voting results of 'Animation Anything Ranking' such as cartoons that want animated cartoons and impressions - GIGAZINE



◆March 24, 2018 16: 23: 00 second
Tatsuki told "Animation Guild" "Kagami-chan Drop Kick" & "Kemurikusa" Stage - GIGAZINE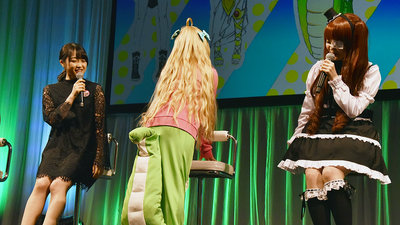 ◆2018 Mar. 24, 21: 3: 00 second
【Cosplay photo summary】 Cosplay photo summary of ultra-high quality "AnimeJapan 2018" as if it came out from that animation and animation or game - GIGAZINE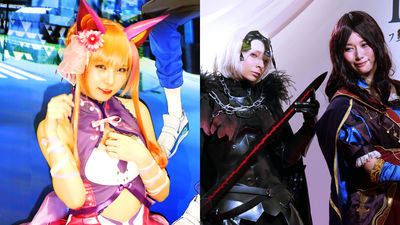 ◆21: 51: 00 second on March 24, 2018
Chalk art works of "Characters of my hero academy" have appeared for a long time - GIGAZINE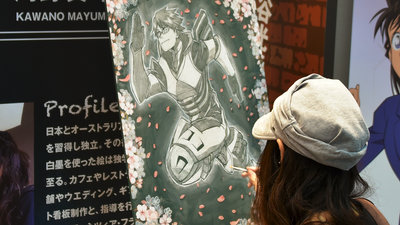 ◆March 23, 2018 23: 23: 00 second
I tried to visit the golden knight Gallo at "Fuuwa Shrine" - GIGAZINE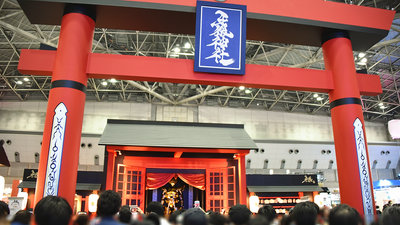 ◆2018 Mar. 25, 10: 06: 00 second
"Robot Girls NEO" Start of distribution in the summer of 2018 & "Robot Girls Z" New animation production decision - GIGAZINE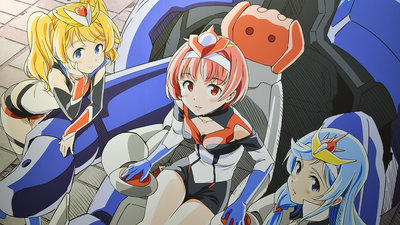 ◆ March 11, 2018 11:52:00
"The strongest soldier of mankind" The chair that Rivai's patron love was embossed three-dimensional and released, the real thing looks like this - GIGAZINE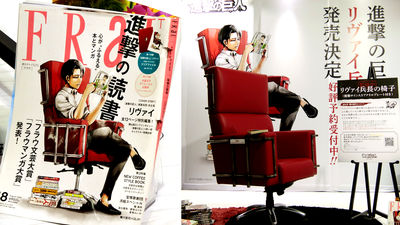 ◆ March 20, 2018 17: 34: 00 second
Beautiful girl x Animation & games with race horse, Takeuto also works as a promoter "Uma daughter Pretty derby" Special stage just before broadcast - GIGAZINE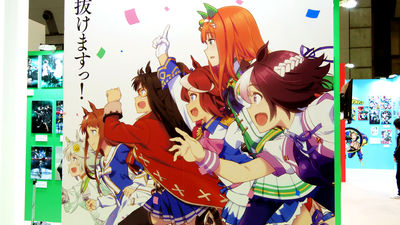 ◆First day view
The weather at the first day of the opening of the main area is sunny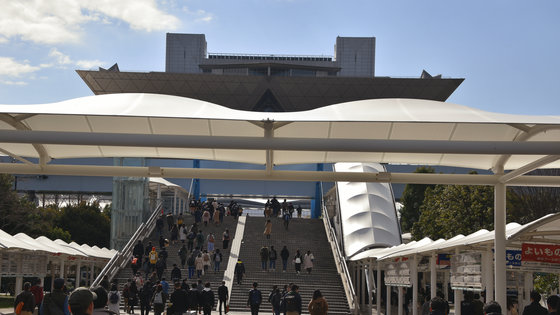 The main visual of AnimeJapan 2018 looks like this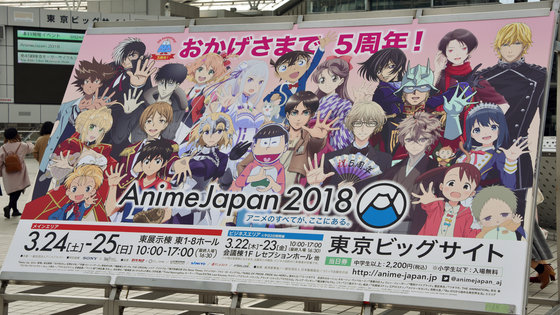 AnimeJapan 2017After the addition of East Hall 7 Hall 8 Hall, the place of installation of the stage changes somewhat this time. Four stages were installed together on the side close to the entrance. Also, conventional stages were installed back to back, people who could not enter could only see the sound but listened to "standing area" from this time.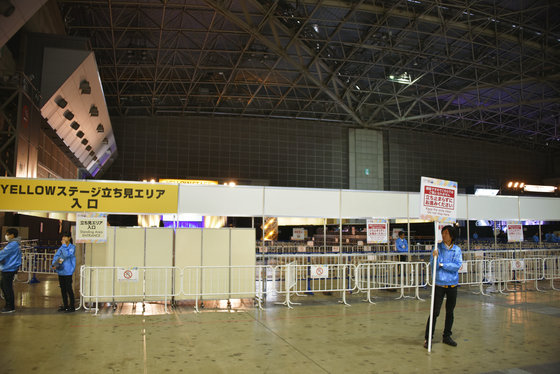 "Standing area" can enter without unnecessary ticket, and entrance restriction is applied when the number of people becomes a certain number. In addition, it is not a replacement system.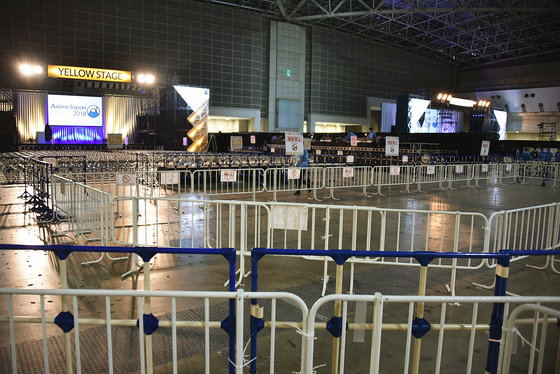 ◆ Netflix booth
At the Netflix booth in the corner of the East 3 Hall ......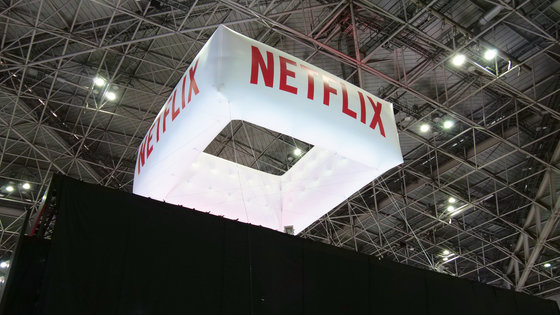 There is a wall which says "You see, if you look at the eyes."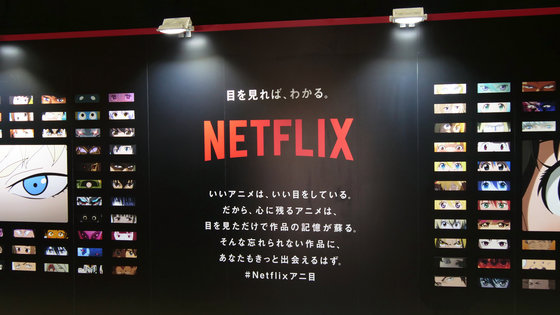 There was a strange exhibition where the eyes of characters appearing in animation delivered by Netflix were lined up with Zurari.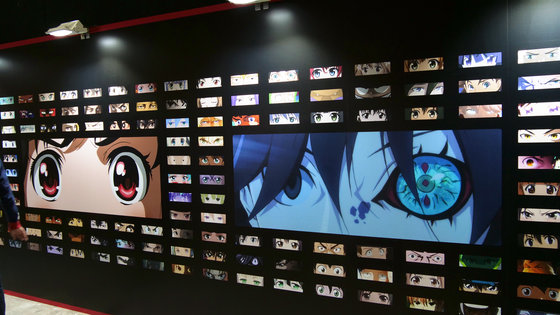 Shorter and longer eyes as seen somewhere ... ...



There is also an eye for a mobile suits, obviously not a human being.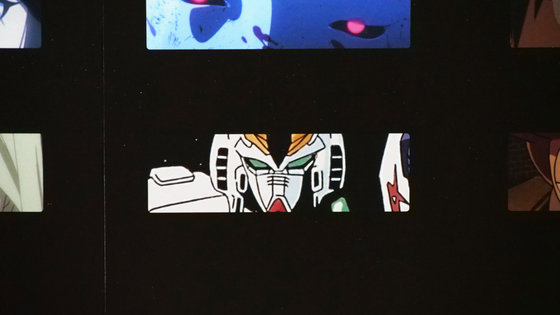 Furthermore, take a picture of the eyes on this wall "#Netflix animationIf you submit it to Twitter with a hash tag, you can challenge the sticker gacha.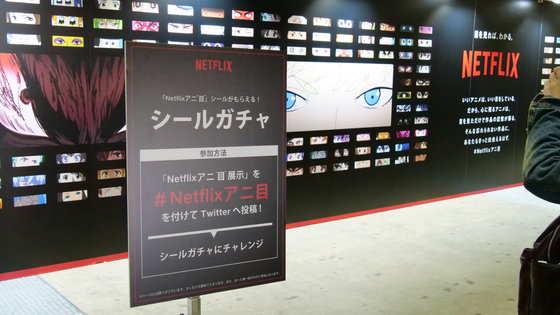 Post a tweet with a hashtag and show the posting picture, you can challenge the seal gacha like the following.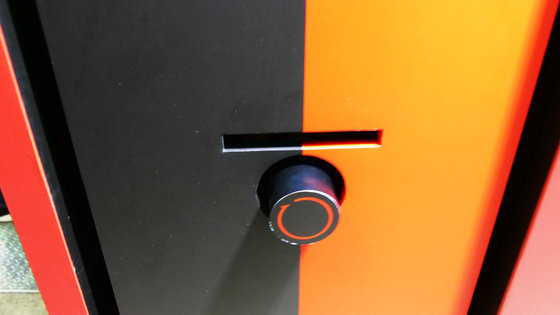 I was able to get this sticker by turning it off. You can get one of the eyes on the wall.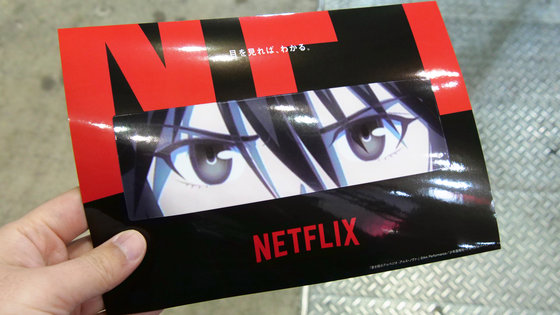 ◆ kaca entertainment booth
At AnimeJapan 2018 there were many exhibitions from overseas. At the booth of kaca entertainment founded in Shanghai in 2014 ......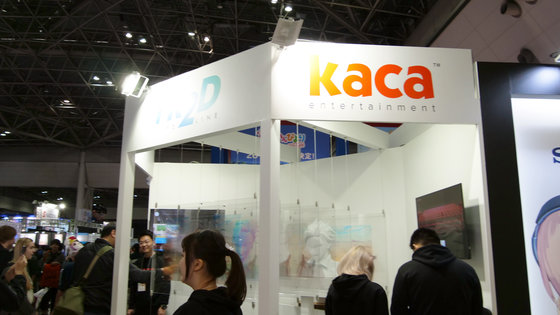 There was a strange exhibition where multiple translucent boards were hung in front of the cube.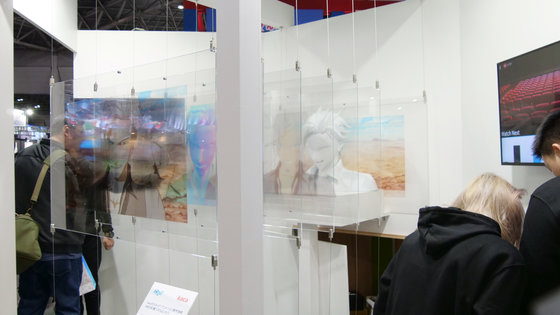 This is a method to create a cell look animation using 3DCG by kaca entertainment. When viewed from the front, the semitransparent plate becomes a layer and it becomes to be seen as a cell look animation.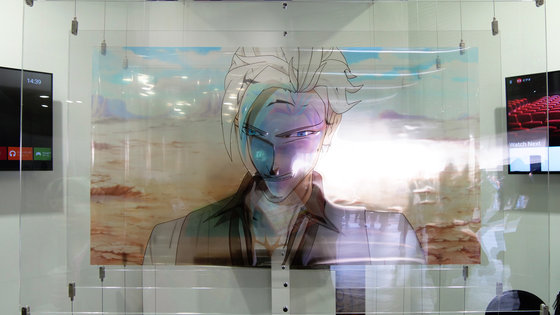 It is the background which is arranged at the back, and the model of the character which was made by 3DCG in front of it. It seems that cell look animation is completed by adding color to this, adding a line to the outline, shadowing ... and so on by overlapping multiple layers.