Inspiration applicants rushed to the latest work of Monhan, the booth of "Monster Hunter Portable 3rd" looks like this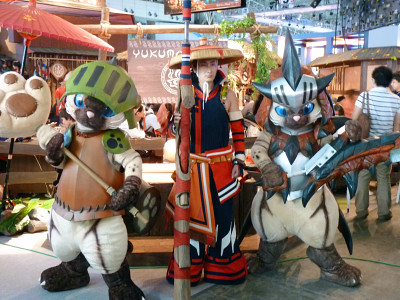 A trade fair of the world's most prominent game industry held today at Makuhari Messe "Tokyo Game Show 2010In "The previous work has surprising sales exceeding 4 million copiesIn the latest work of Capcom's popular game series that recordedScheduled to be released on December 1stof"Monster Hunter Portable 3rd"Was exhibited.

Despite being a business day where general users can not enter today, in addition to being flooded with desperate applicants and making long rows, various booths are given various effects that make use of the world view of the same work It has become content that enhances fans' expectations.

Details are as below.
Capcom's "Monster Hunter Portable 3rd" booth.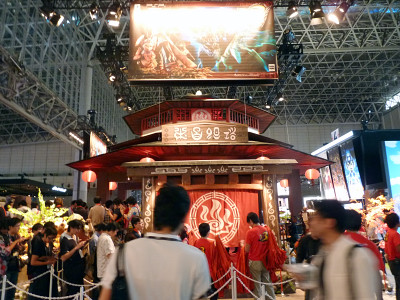 There is a big sign on the booth.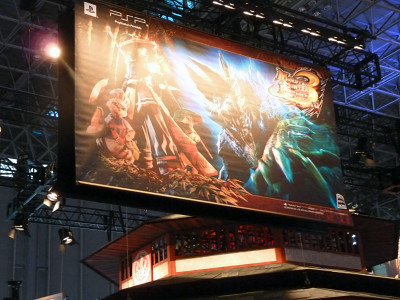 Early in the opening of the Tokyo Game Show 2010, the prospective drivers made a long line.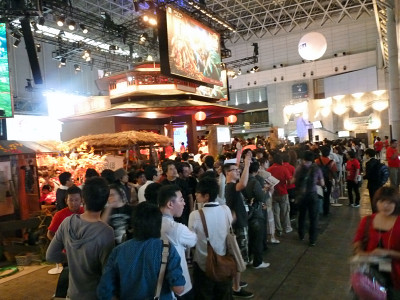 A huge display is installed outside the booth.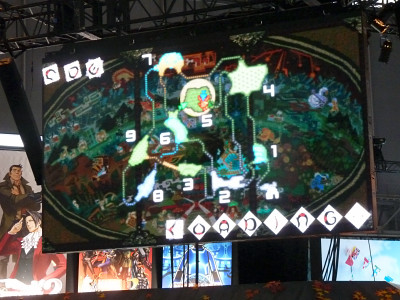 The play screen was flowing.



Outside the booth there is footbath.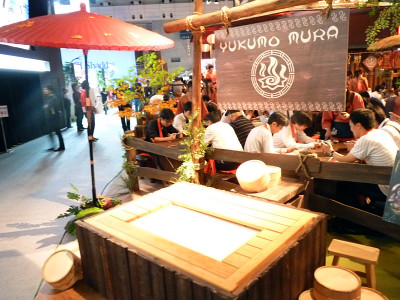 The main character and Otomo Airou. It is possible to walk with 2 animals from this work.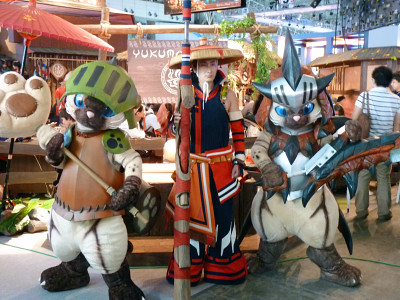 I immediately went into the booth.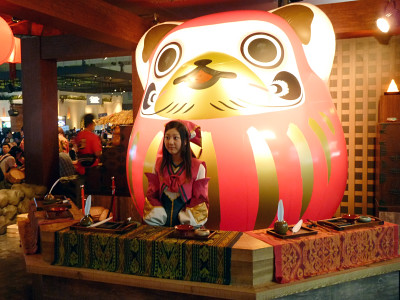 I am imagining "Yukumo village" of Japanese style taste which will be the stage of this work.



Huge eggs are decorated.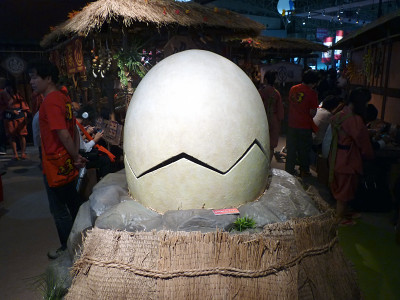 The sight of the test run is like this.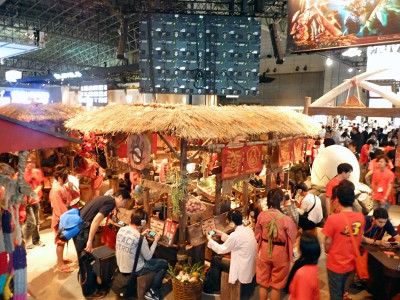 Everyone is serious.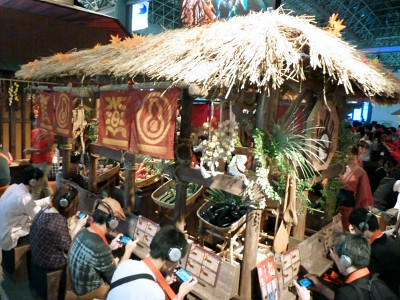 It is also possible to do a trial in multiplayer.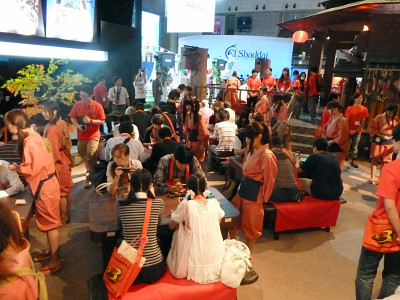 An original tote bag will be presented to the visitor.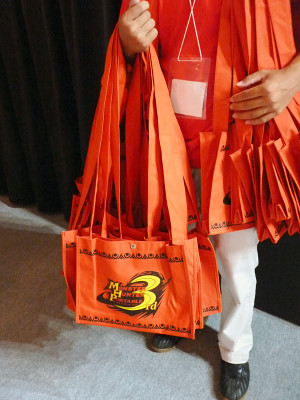 A cute fan making Otomo Airo printed is also being distributed. It may be just right as the inside of the hall is a bit hot.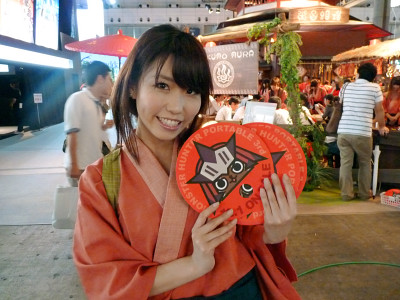 Next, I will deliver a movie showing how I actually play.

· Next article
"Monster Hunter Portable 3rd" trial movie, new screen picture and promotion video released - GIGAZINE