"AnimeJapan 2015" All articles summary


Anime industry's biggest event "AnimeJapan 2015" will be held at Tokyo Big Sight on Saturday, March 21 and Sunday, 22nd. Originally started as "Tokyo International Anime Fair", it was a form to separate from "Anime Content Expo" for a while, but after joining last year"AnimeJapan 2014" heldIt's been 2nd year as AnimeJapan.

AnimeJapan 2015
http://www.anime-japan.jp/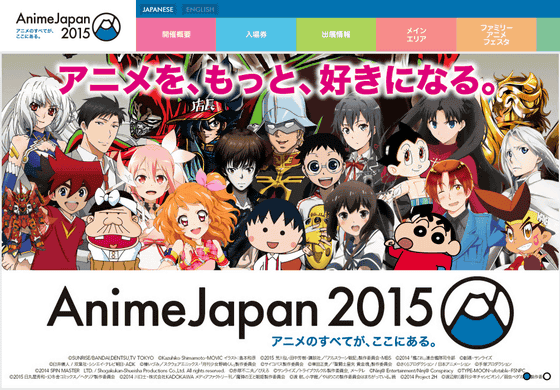 ◆March 21, 2015 15:31 22 seconds
Ultra monster becomes a beautiful girl "Ultra monster anthropomorphic plan" ongoing - GIGAZINE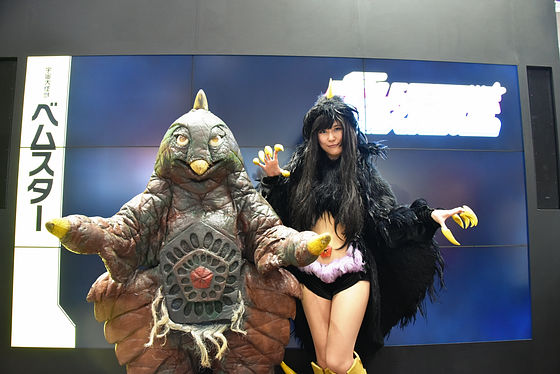 ◆00:25:37 on March 22, 2015
Nendoroid of the past 500 Nendoroid Formed a 7th Tower - GIGAZINE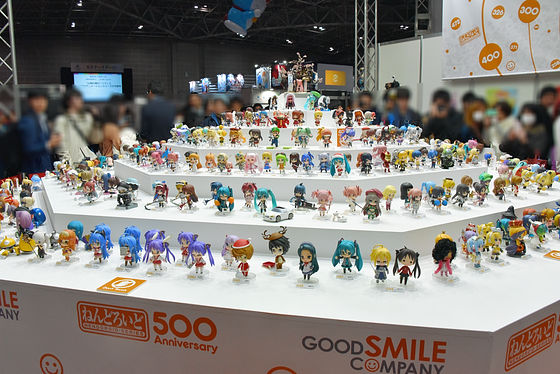 ◆March 22, 2015 01: 19: 33 seconds
Leopard sacred clothing · Star platinum · Transformers etc AnimeJapan 2015 life-size large size items Various - GIGAZINE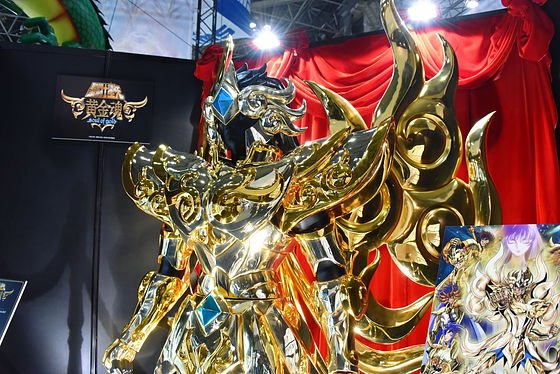 ◆March 22, 2015 08: 50: 27 seconds
Shipship Lawson AnimeJapan 2015 store this track was sorting out - GIGAZINE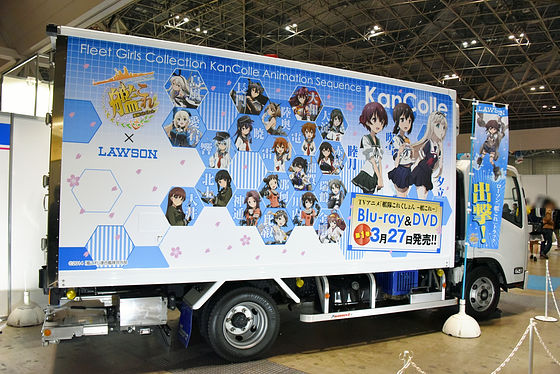 ◆March 23, 2015 21: 43: 57 seconds
How to make animation in Gundam AnimeJapan 2015 "Production Works Street" - GIGAZINE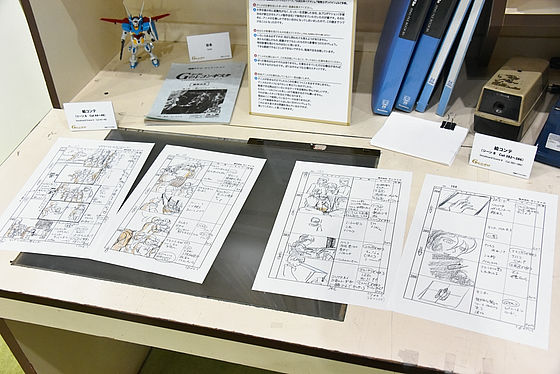 ◆20: 3/24/19/30/47/47
"Ghost in the Shell REALIZE PROJECT in AnimeJapan" whose professors actually made optical camouflage talk about fiction and real - GIGAZINE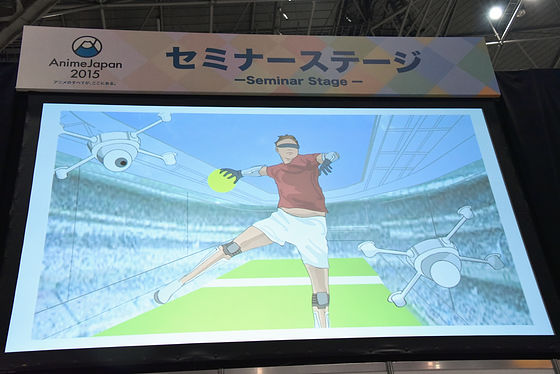 ◆2015 Mar. 25, 14:00:53
Killing · Freeza-sama · Anko dance etc. "AnimeJapan 2015" companion & cosplay & cigarette variety various - GIGAZINE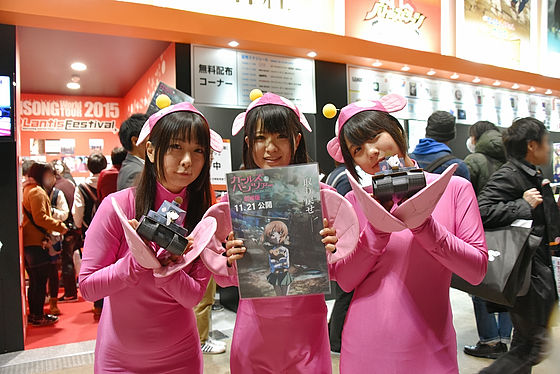 ◆20th March 25th 20: 39: 11 seconds
Gintama · Ship this · SHOW BY ROCK !! total 44 cosplay performance stages @ AnimeJapan 2015 - GIGAZINE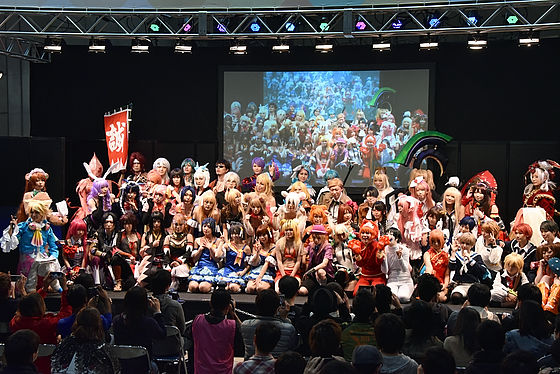 ◆March 21, 2015 22: 00: 20 seconds
A comprehensive producer talks about the future and future of the anime event "Machi ★ Asobi" which is a huge success in rural areas - GIGAZINE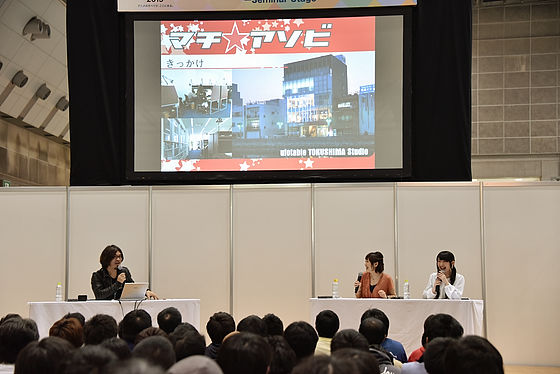 ◆April 02, 2015 19: 10: 57 seconds
What is "Production Committee" and what kind of work do the workers on site talked concretely at AnimeJapan 2015 roundtable - GIGAZINE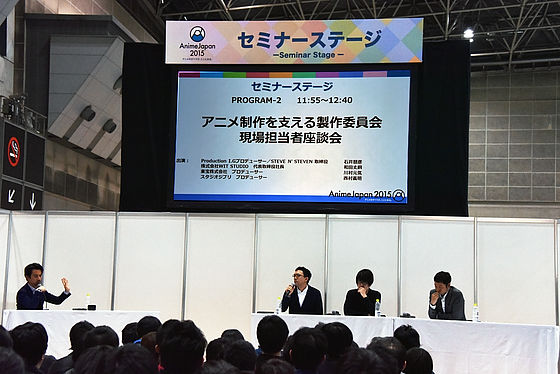 ◆Venue landscape (20th)
The venue is Tokyo Big Sight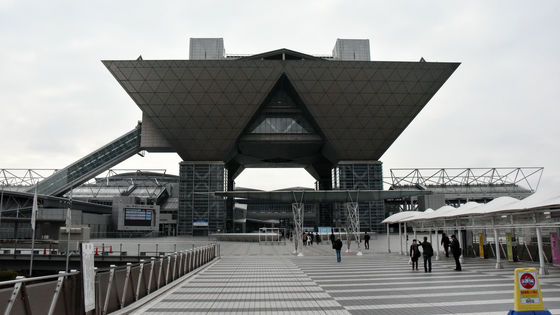 The PR movie of the exhibitor was flowing in the large vision before the conference building.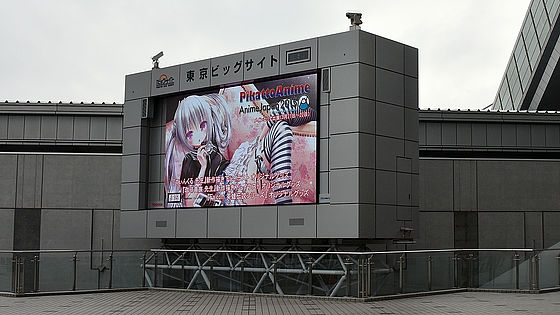 Gate on the way to the East Hall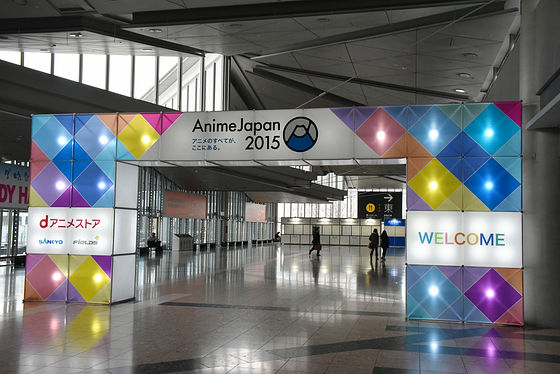 The central aisle is full of animation decoration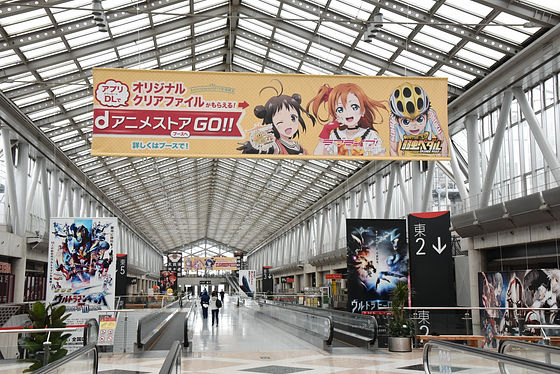 Mr. Gill of Fate / stay night [Unlimited Blade Works], which is in front of you and catches eyes. Although it was still "blonde hair servant" in this volume, it is said that "you are in a position, hybrids !!" and so on, I have no intention of hiding anyone.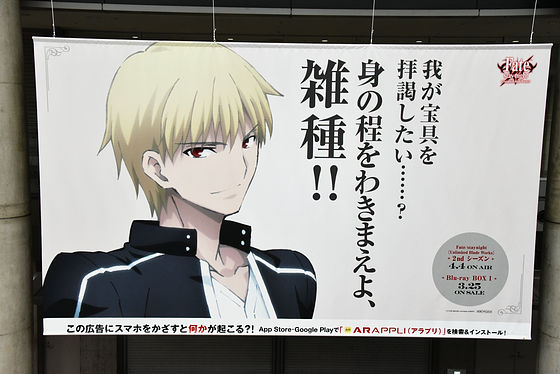 This is Ultra Heroes Live and Monthly Heroes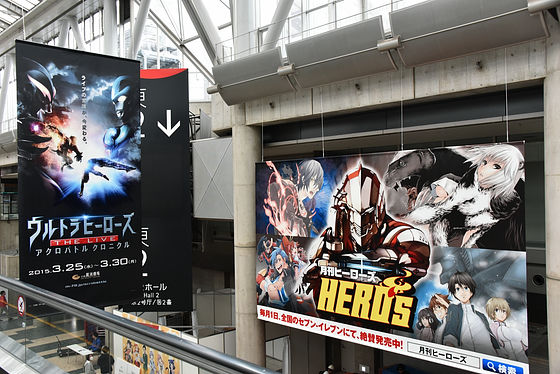 Aniplex had a new spring lineup.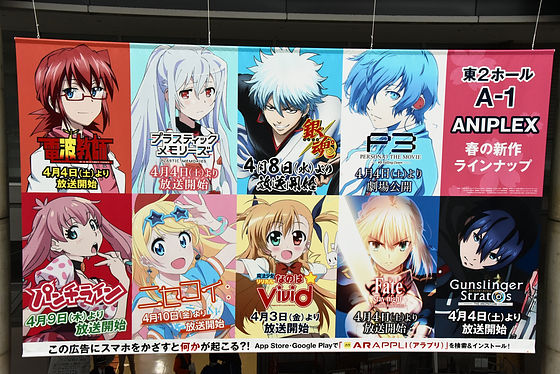 Here is the start of the broadcast from April "Yahari my youth love comedes are wrong.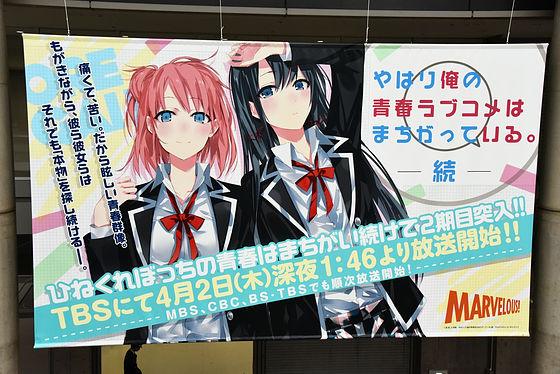 D Anime store distributes original clear file at the venue only.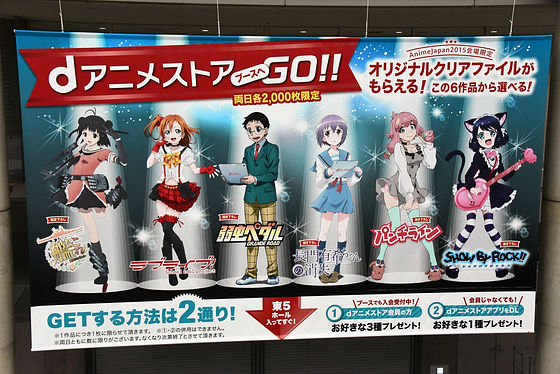 "Genesis of Aquarion" celebrating its 10th anniversary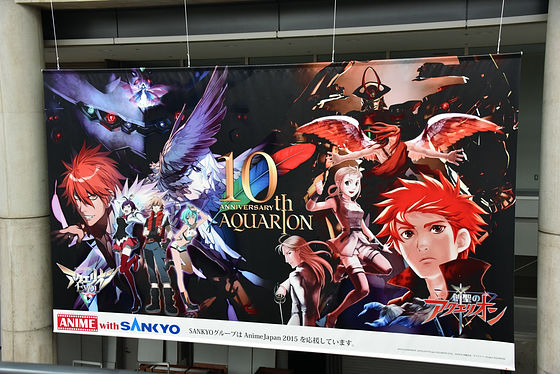 "In that era, everyone was longing for a strong Yamato!" FEVER Space Battleship Yamato



"Weak Stage Weak Pedal" with the most impact was arranged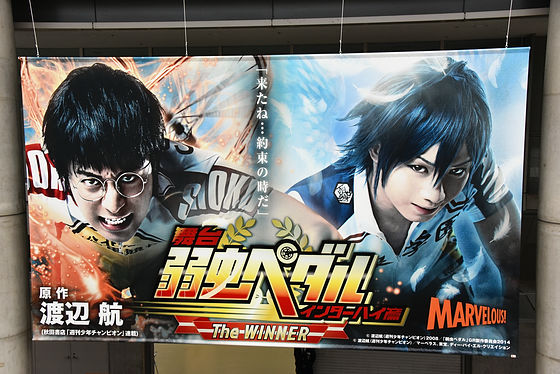 This is the venue map. Since all the East Halls are used, both exhibition space and stage space are vast. Be careful not to forget around, be careful.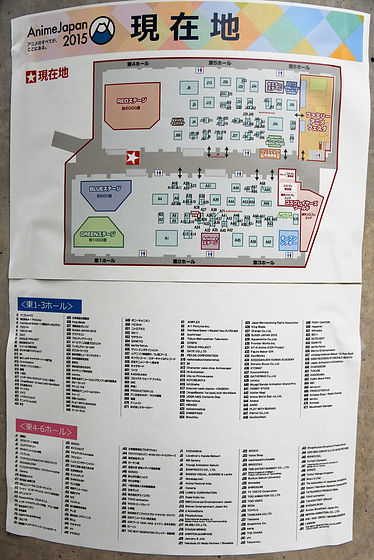 A business area is open from 20th, many people visited and talked about business, including overseas people. From this point, it will be that such an expansion of that work begins, or such a product will be made ... ....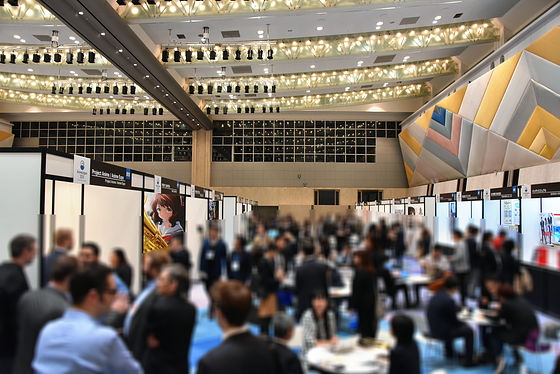 ◆Venue landscape (21th)
People heading to the east parking lot from the front of the conference building towards the entrance. It was the number that can not be seen here.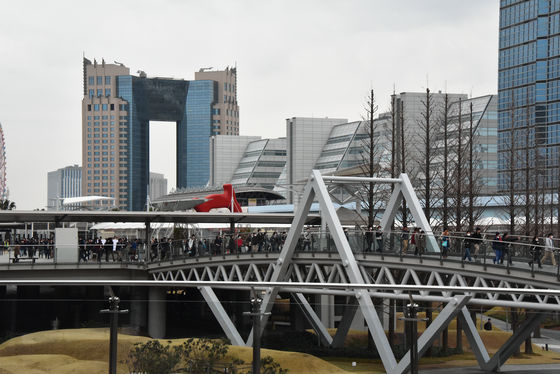 Before the opening, the arranged guide book.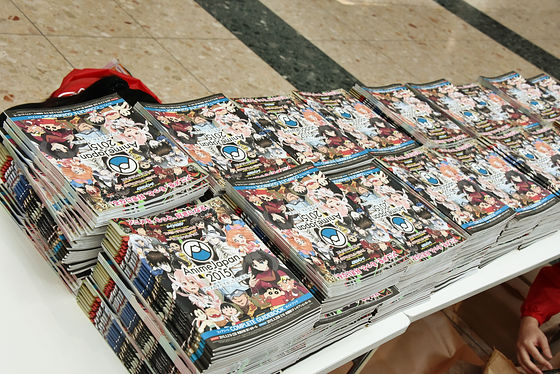 Admission of stage viewer started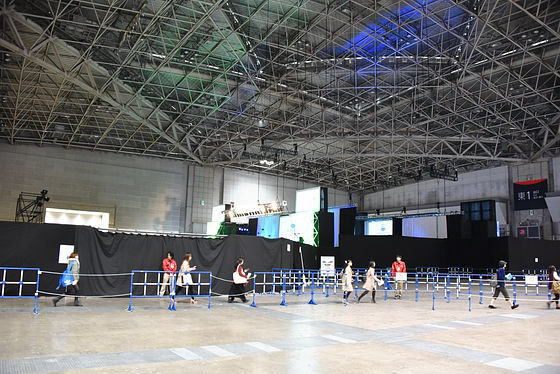 In addition, entry from Fast Pass began at 9:30.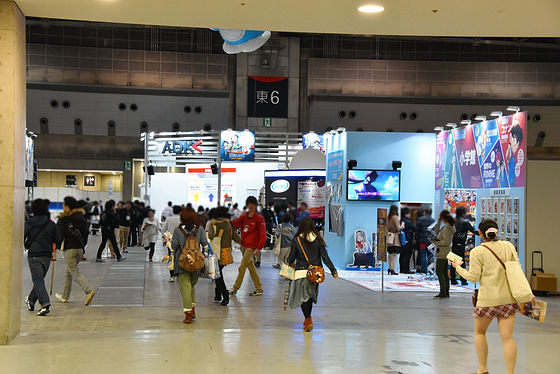 The queue started here and there. This is Toms entertainment booth dealing with "weak pedal" goods. The matrix is ​​wrapping in front of the booth, and that is not the last ... ...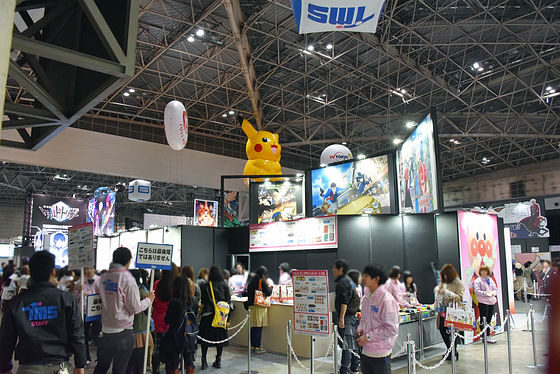 There is a row outside. People who aim for goods at general admission seems to be pretty tough if they are in 30 minutes from the opening.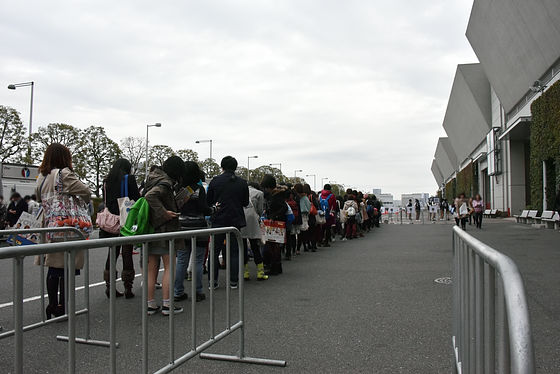 Likewise, waiting queue for stage viewing that was made outside.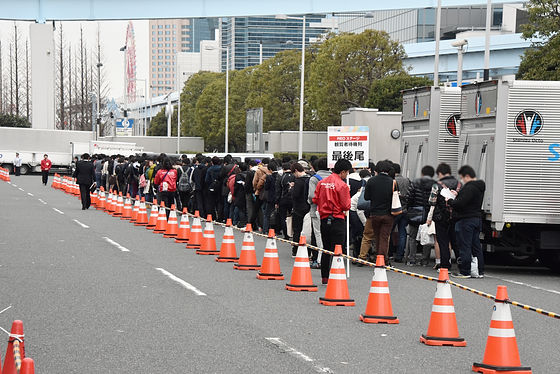 This time too, AnimeJapan is a person and it is a giss.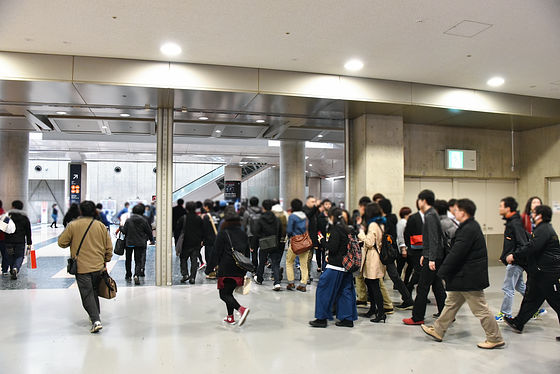 According to the announcement, the number of visitors on the first day is "63,900 people." It is a figure that exceeds 50,930 last year.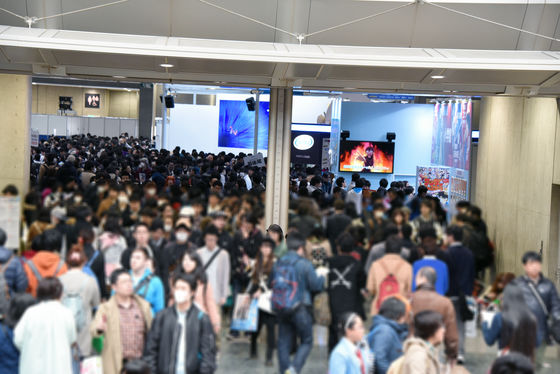 ◆Charity auction
A corner of the charity auction where various items were also exhibited this time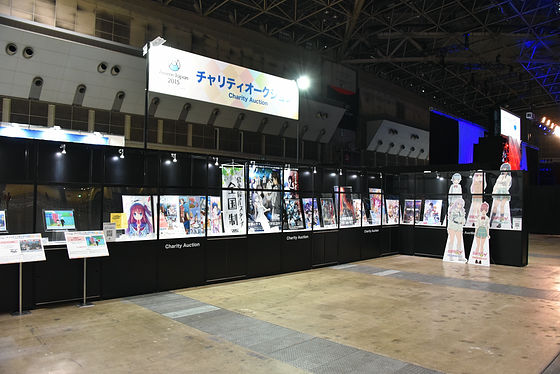 Goods that buyers put in the work world were exhibited, both Mobile Suit Gundam · Space Battleship Yamato 2199 "Right to go to two dimensions", Chibi Maruko from "Right to get a portrait" .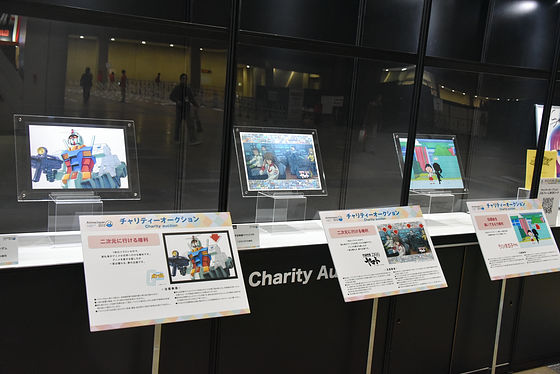 A poster with a signature of a voice acting member such as "Fleet boat - ship this -" currently broadcasting "Snowstorm role - Shimizu Uesaka, Mutsuki role, Rika Hidaka, Yuya role, Tanibe Yumi". This work is a voice actor who plays a plurality of ship daughters, Mr. Higashiyama Nao is "Kaneko etc ... Dear!", Risa Morita "Myoko type", Yuka Otsubo "Kitakami ♡ Oi" , Ms. Aya Susaki is "Akatsuki 4 sisters!", Aya Sakura "Nagato and so on."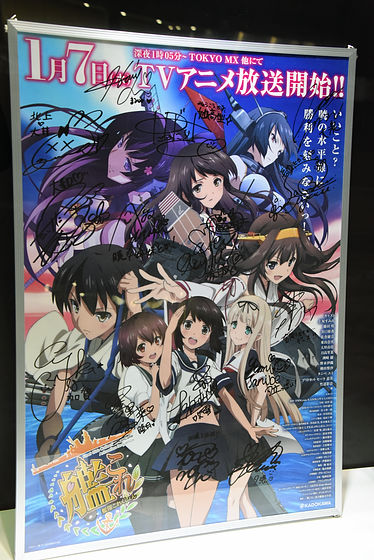 "Tsubasa Boo!" Authorized large pop POP with the autograph of five people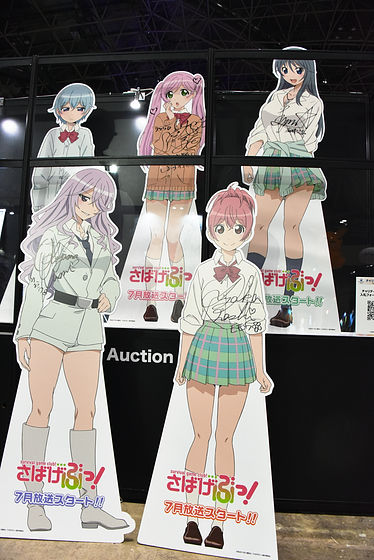 Published on 9th MayMexico - Miss HOKUSAI ~From the illustration sign color paper. Director Keiichi Hara, signature of character design Mr. Itazu is included.



"THE LAST NARUTO THE MOVIE" The same costume that was worn by Uzumaki Naruto under construction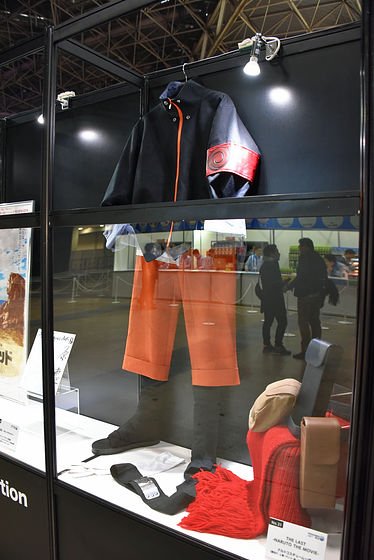 Also the amount forehead of Konoha's village. By the way, as a mark of a village, a sharp triangle points to the lower left.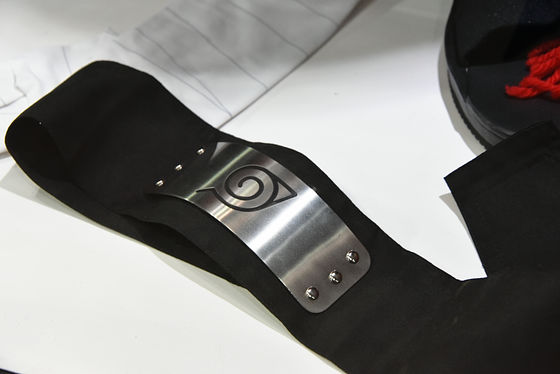 The list of exhibits looks something like this. Because there are many items that you can not get without this kind of opportunity, please check next year if there is something to worry about.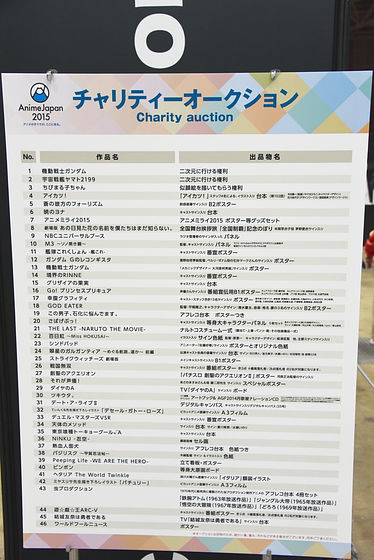 ◆Venue distribution
There are a lot of people who are distributing items by mountainous booths here and there so many people say that if they got a big shopper's bag and crammed them from one end, it was heavy and the way home was hard ....

For example, at "Japan Animator (Exhibition) Fair", we distributed such stuff with studio color logo. This is a cut bag.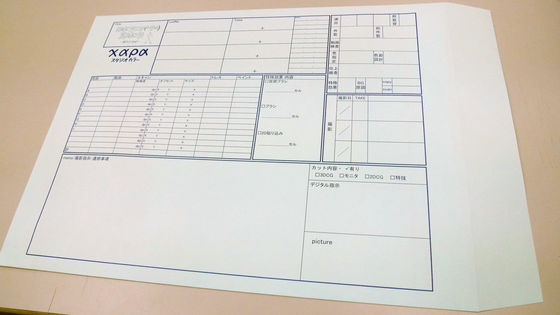 Layout paper and original picture paper are contained in it, and you can taste a little animator feeling.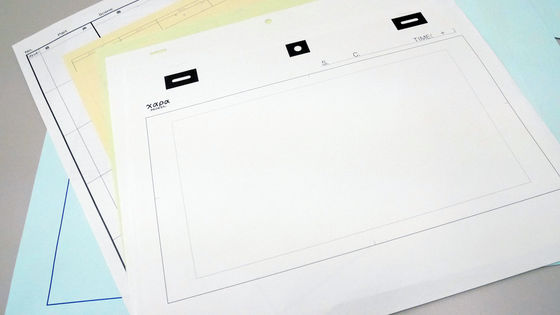 ◆"Gintama" Stage
In the summer of 2013 "Theatrical Feature Gintama Complete Series Millionaire EternityDespite the release of "4th TV animation series decided to start"Gintama". Naturally, that was also subject to being touched by cast members, but still a stage was held with a desire to make it work that would celebrate what he came back.

Although there are times when it comes to stage games of "Gintama" as opposed to a staggering story, this stage of AnimeJapan 2015 is a place for three people to talk about the work in a calm atmosphere and three people It seemed like enjoying the atmosphere. In the stage, the digest video of "Yoshihara Suzushige hen" recorded on the Blu - ray BOX 其 ノ 三 has flowed but its serious condition is far from the hide of the current series that recording is just advanced , Mr. Kinomiya was worried about everyone's reaction when seeing the TV series. It is a silver spirit that often gags go through everywhere but it is a must-see what the fourth series from April is.