Anime's new big event "AnimeJapan 2014" opens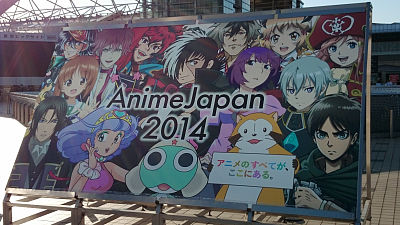 A new large-scale event of animation that unified "Tokyo International Anime Fair" and "Anime Content Expo" that was in the state of being held in isolationAnimeJapan 2014"Started.

AnimeJapan 2014
http://www.anime-japan.jp/



◆March 22, 2014 09: 55: 55 seconds
Exact size Patlabor is drawn by the career and appears at AnimeJapan 2014 venue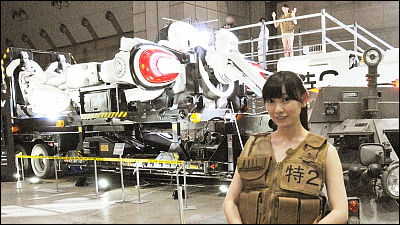 ◆March 14, 2014, 14: 09: 17 seconds
I experienced experiences of entering the world of the IMAS at AnimeJapan 2014's "head mounted display" booth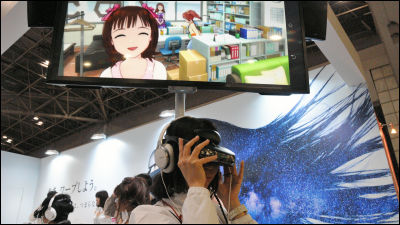 ◆March 22, 2014 16: 16: 30 seconds
Anime movie "Senkororu 2" that Kimokawaii wonders are battleing is decided to be released in summer 2014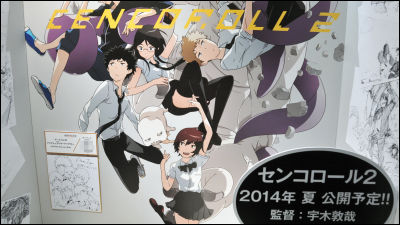 ◆March 22, 2014 16: 51: 16 seconds
The robot animation "Aldnoa Zero" is the first Aochi movie original TV work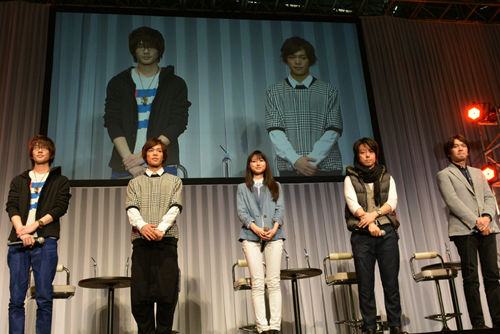 It was "Tokyo International Anime Fair (TAF)" that was originally held as the biggest event related to animation,At the time the governor's behaviorThe movement of withdrawal occurred on the industry side by such as "Anime Content Expo (ACE)" started. However, negotiations took place as it is not preferable that there are two similar events for the industry and for users at the same time,New event combining TAF and ACE "AnimeJapan 2014"Is scheduled to be held.

The venue is Tokyo Big Sight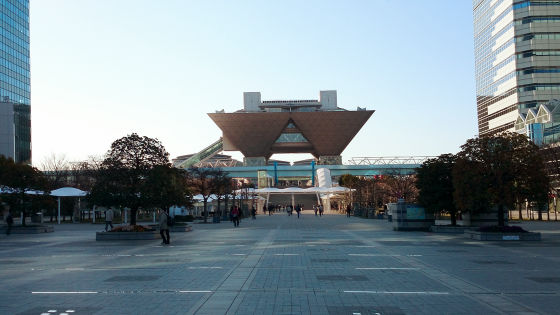 Catchphrase with convincing power because it is an event that the animation industry is doing its bestAll of the animation is here."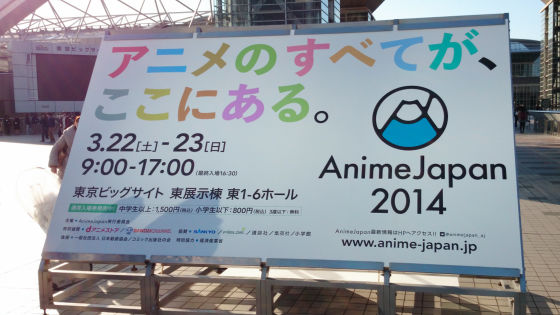 Gate on the way to East Gate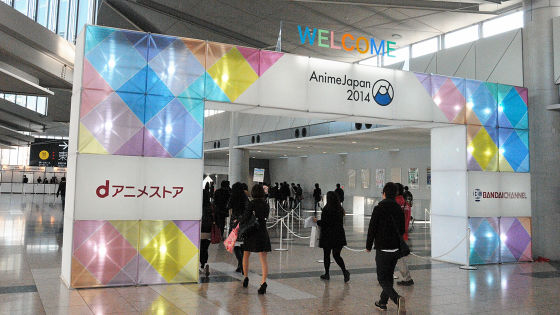 The venue uses everything from east 1 hole to east 6 hole. In the case of "Tokyo International Anime Fair", since we were using 3 holes, the floor area doubled.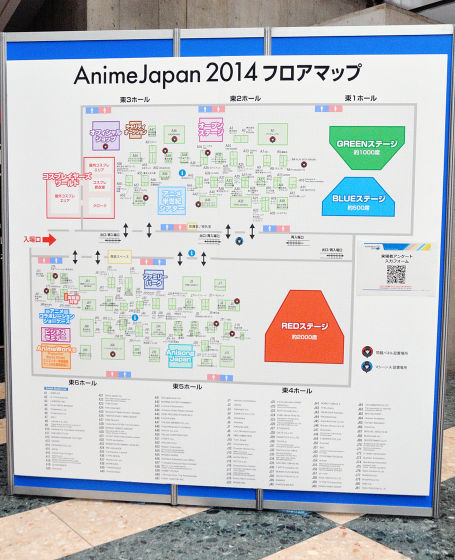 The entrance to the hall looks like this.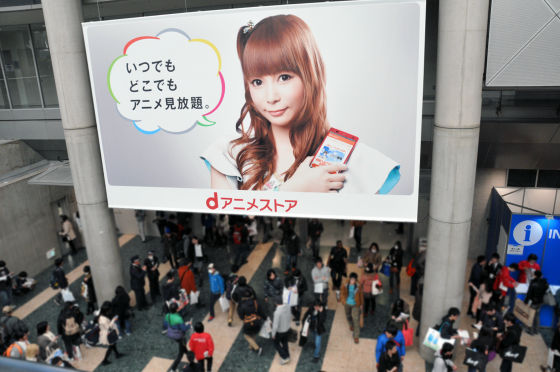 By the way, because the stage event was a pre-subscription system, I can not see directly even if I go to the venue from now, but Bandai Channel is doing live distribution for paid members. Some can be watched even by non-members, so it is ant to see here.

Anime Japan 2014 RGB Stage LIVE Delivery Decision !! │ Bandai Channel
http://aj.b-ch.com/pc/

The number of visitors on the first day was 50,930 (344 companies / 615 people pressed).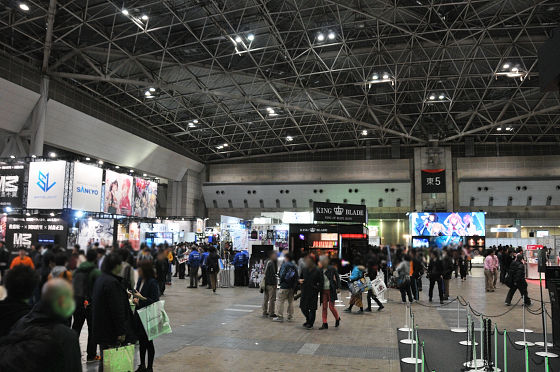 ◆Production Works Street
This time, one of the organizer 's projects was "Production Works Street" which explains what kind of work is necessary to make animation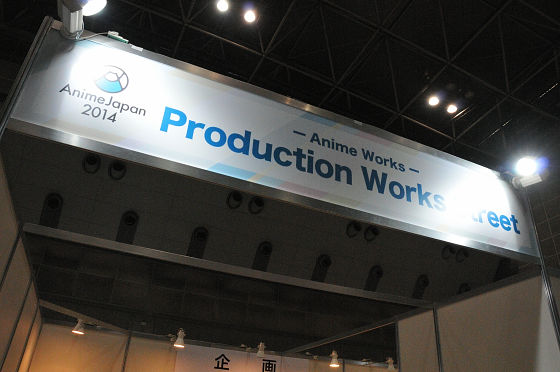 As of 2012, animation industry is 1.3 trillion yen scale, 222 animations per year were produced.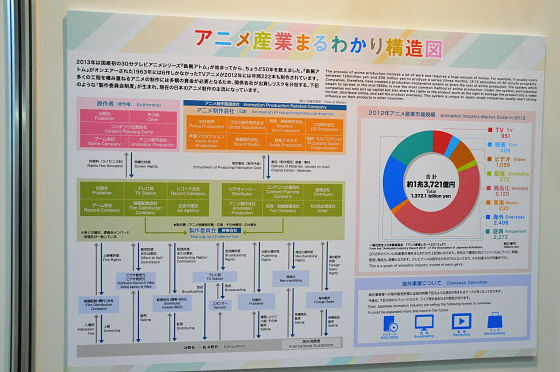 Such anime will start with "planning" first.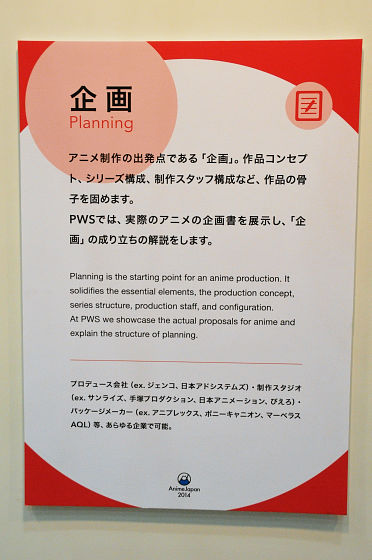 For example, this is a project plan of "We do not know the name of the flower I saw that day."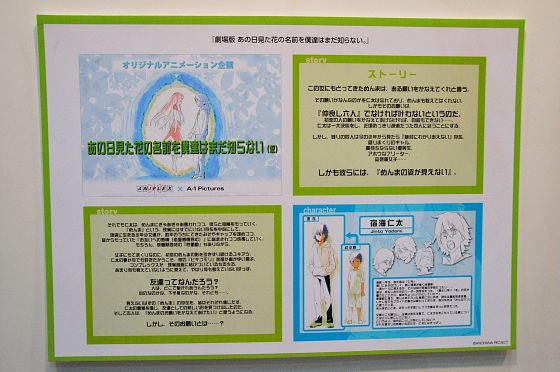 It's like this when "THE IDOLM @ STER MOVIE go to the other side of the shine!"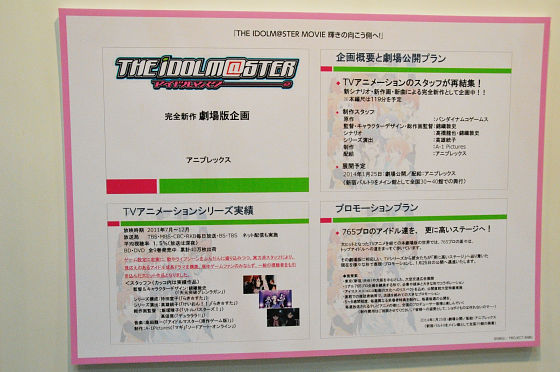 Screenplays are written based on the project, and containers / directories are made.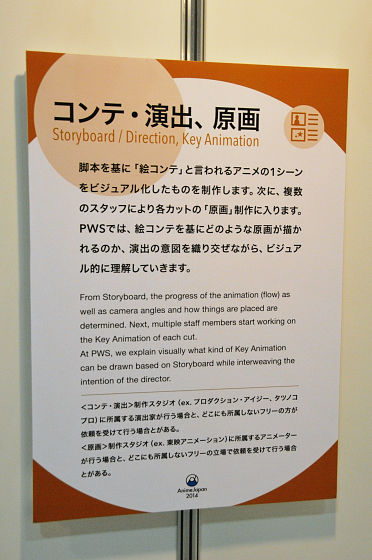 In the live scene of "THE IDOLM @ STER", the actual dance is danced and motion capture is performed, and a picture story is drawn based on it.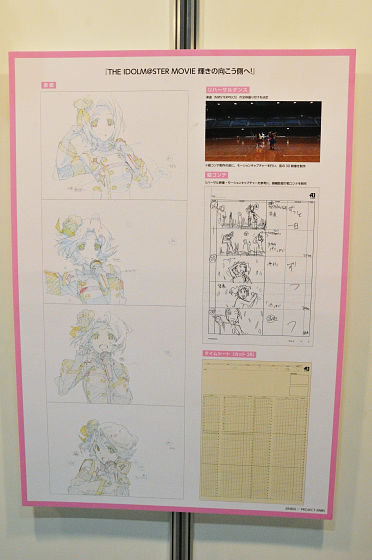 In the case of "Happiness Charge Precure!", You can see that what was drawn as if only the roughly rough flow was drawn in the picture story is in shape at the original picture stage.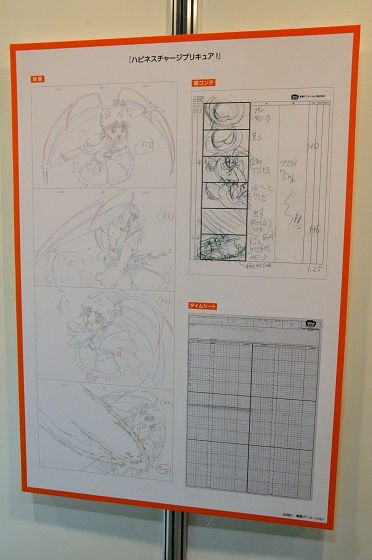 Furthermore, we will move towards the completed form as "animation" by shooting, background and finishing.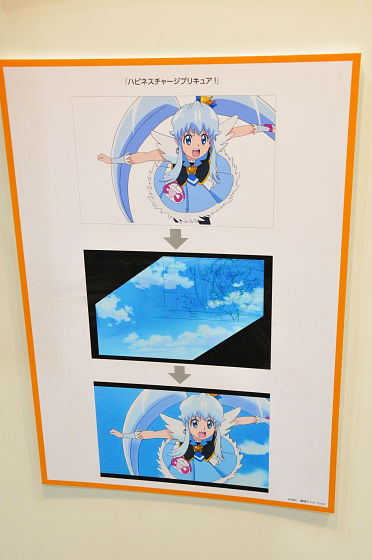 Many original drawings and scripts were also exhibited, and it became clear that how animation was made.

◆Anime collaboration case
Collaboration with animation and region · enterprise is carried out.



Collaboration with Evangelion and shavings that had quite a bit of impact.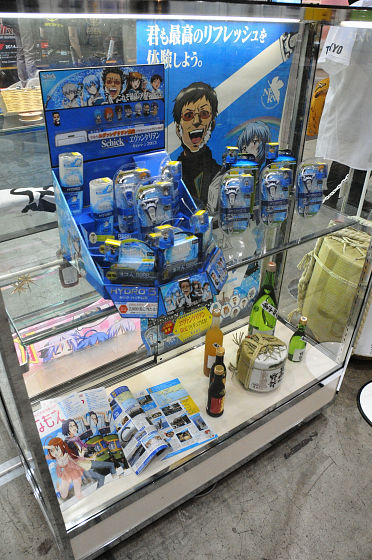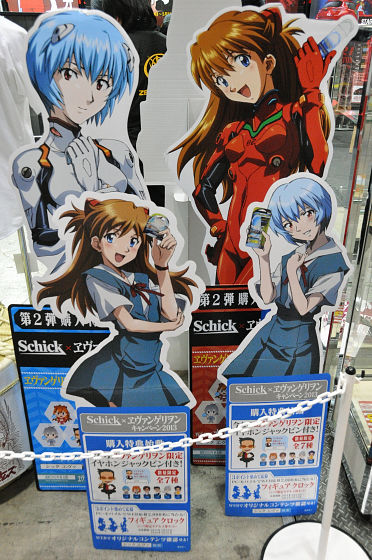 "Supreme bastard red shoes", Japanese sake wrapped in a red shoulder of the armored troops bottoms.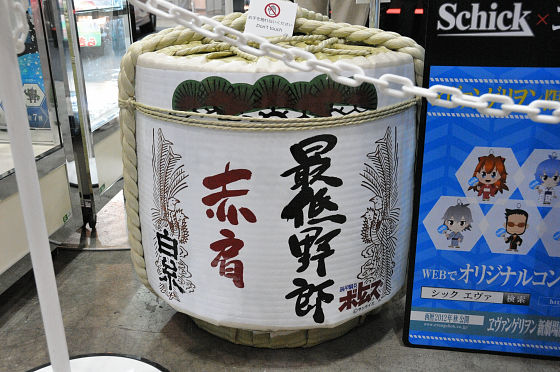 Ritsukaru wearing a shirt of Mitsui Sumitomo Aaoi Life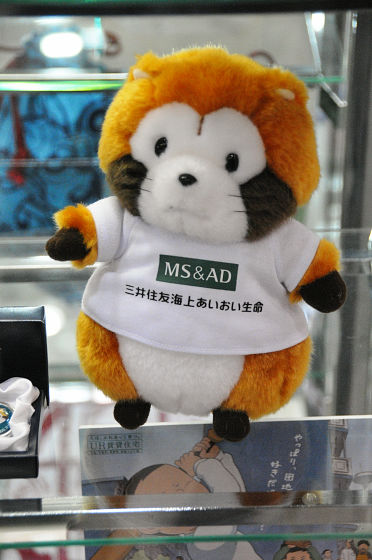 Collaboration with Saitama Seibu Lions and we do not yet know the name of the flower I saw that day theatrical version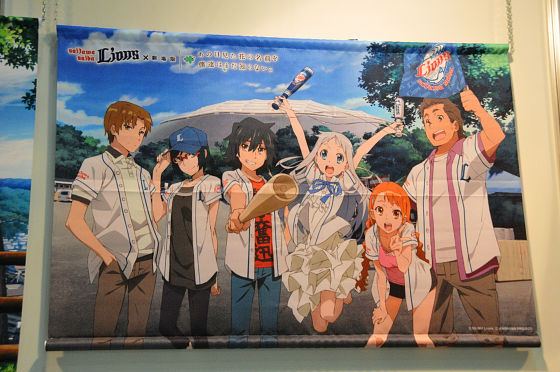 Speaking of collaboration is "Girls & Panzer" and Oarai Town.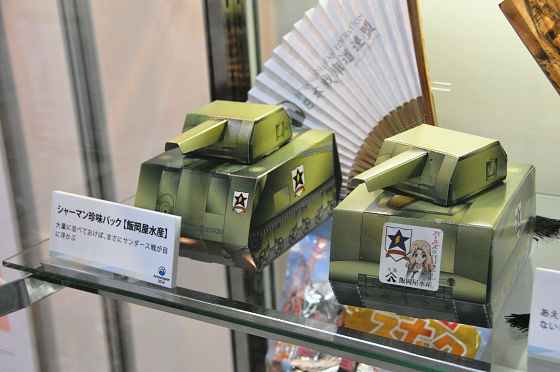 The local commerce and industry association is very cooperative and many original can badges are made. It is one of the pleasure to shop and arrange on-site.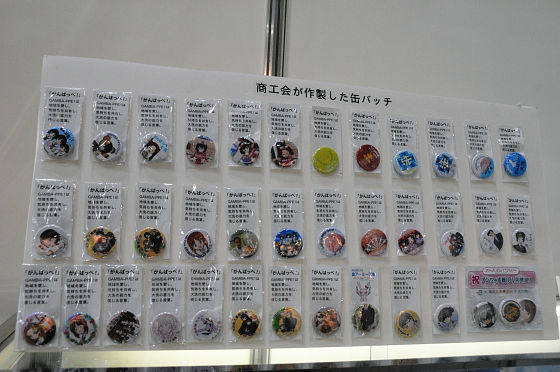 "Wake Up, Girls!" Set in Sendai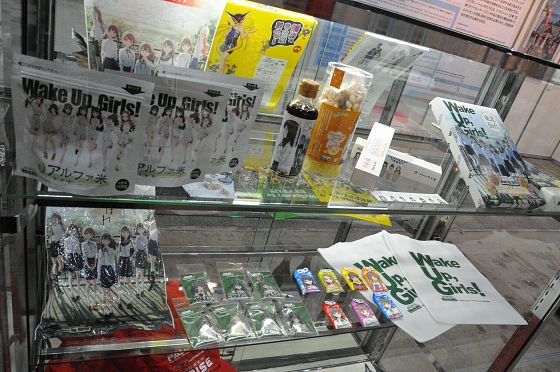 Collaboration between famous goods and animation is done in various works.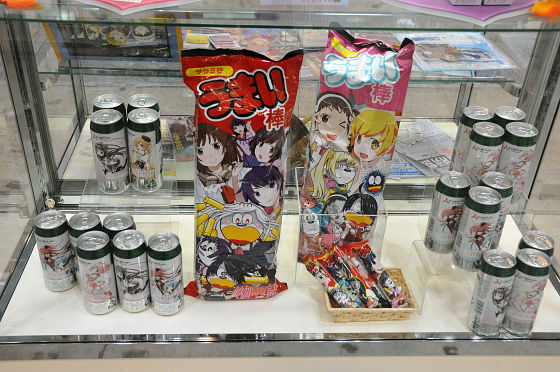 "Space Battleship Yamato 2199"Maeda Construction IndustryofCollaboration with Fantasy Sales Department.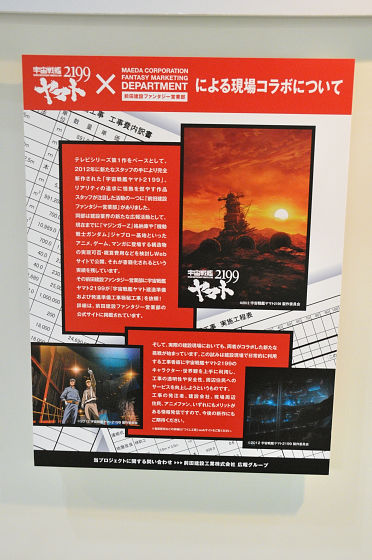 Draw drawing to see how much underground space necessary to build Yamato ... ....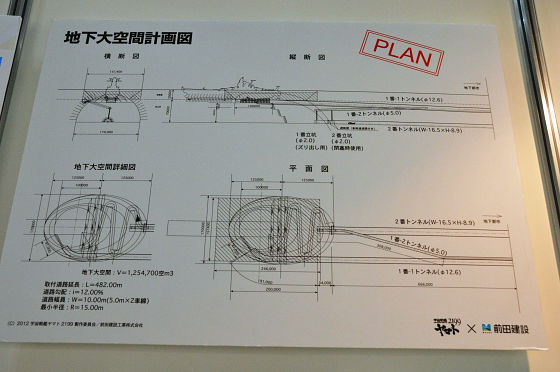 I made a panel of captain Okita saying "Wear a safety belt all-around !!!"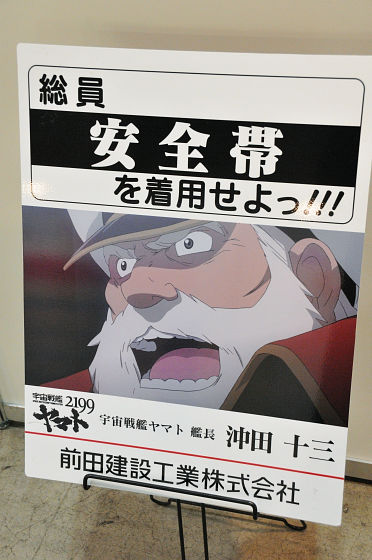 It may be motivated if there is "a day without accidents in safety work" by forest snow on the scene?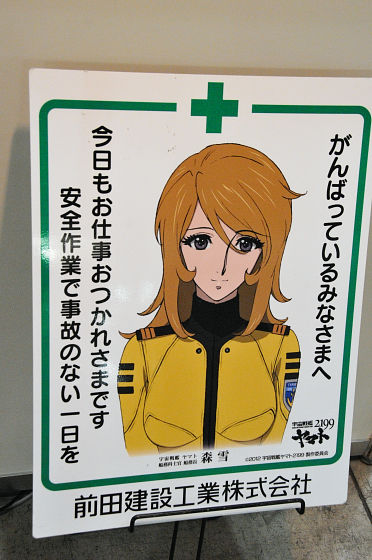 "Ring of the Lagrange" carries out an unusual collaboration that Nissan's designers will give the design of the robot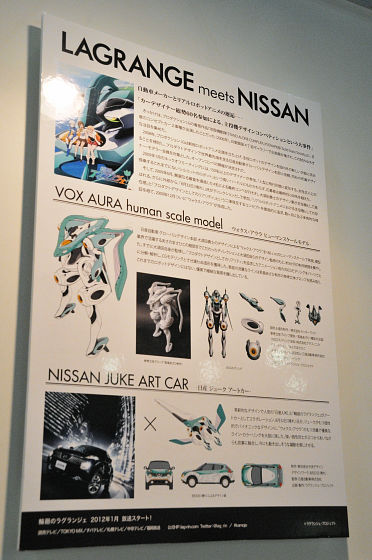 Also, a collaboration product with Kamogawa City, Chiba Prefecture, which was the stage of the work was also created.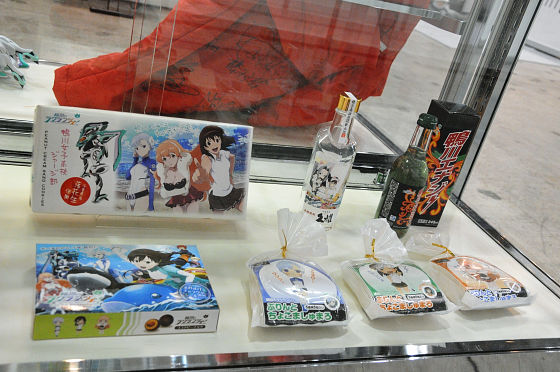 Collaboration example of "THE IDOLM @ STER"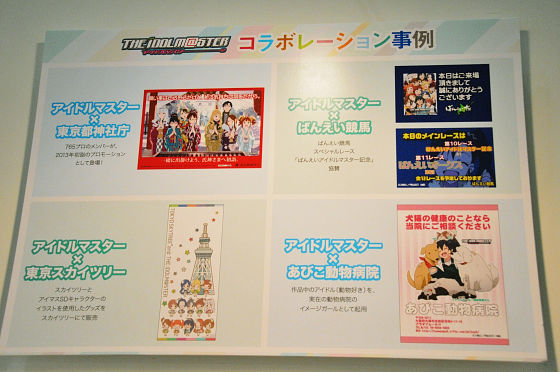 Because ufotable also has a studio in Tokushima, I am producing a poster collaborating with "Awa Dance" at that edge.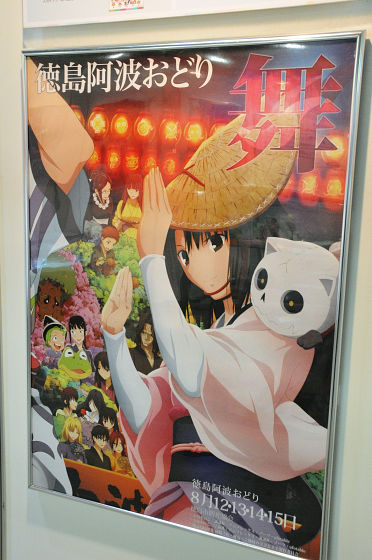 A collaboration example with the area looks like this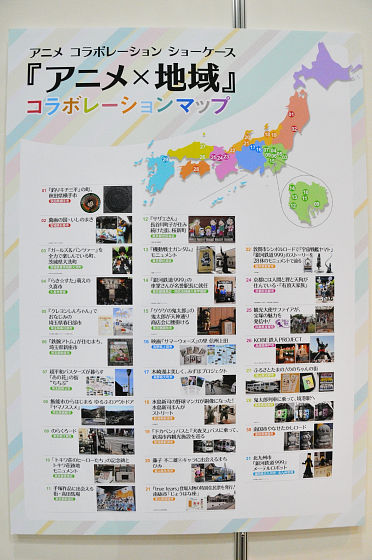 In addition, there are museums in every part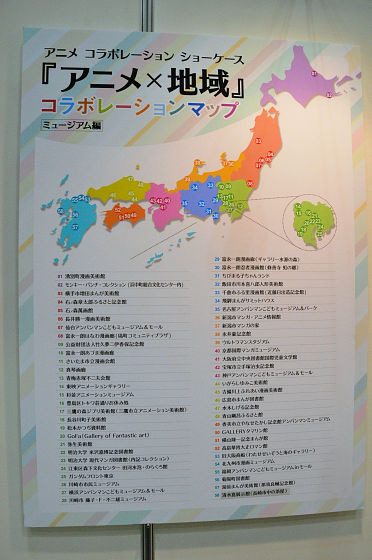 It is said that such measures are not so difficult if they go through regular procedures.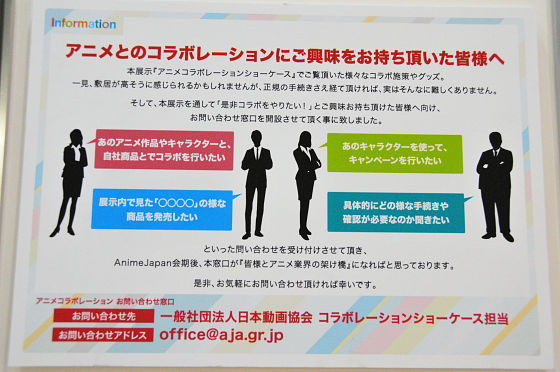 ◆Cosplay Area
This time, a cosplay area was set up at two places, outdoor and indoor.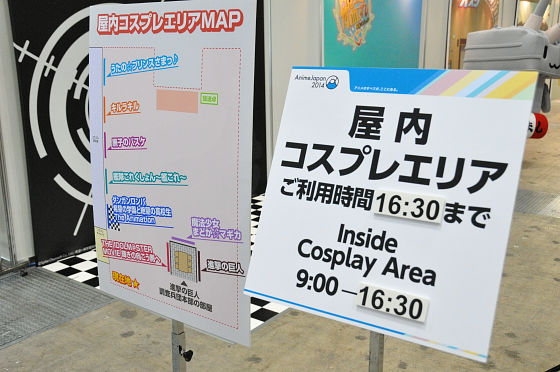 In the area, there is a table set of survey troops appearing in such "Advance Giant" ......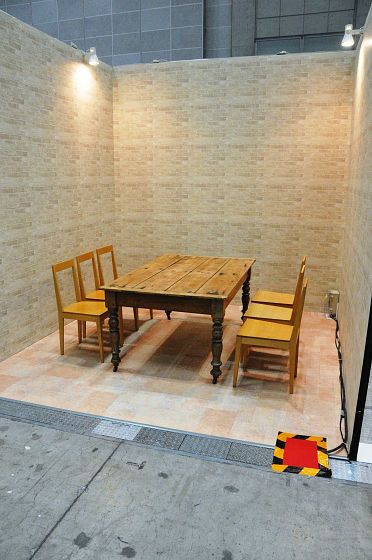 There was a canine curtain-like panel of "Magical Girl Madoka ☆ Magica" and it was possible to take pictures that entered each world.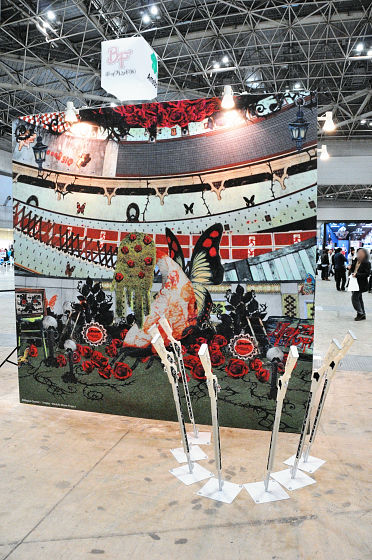 "Dangan Rompa hoping school and desperation high school student The Animation"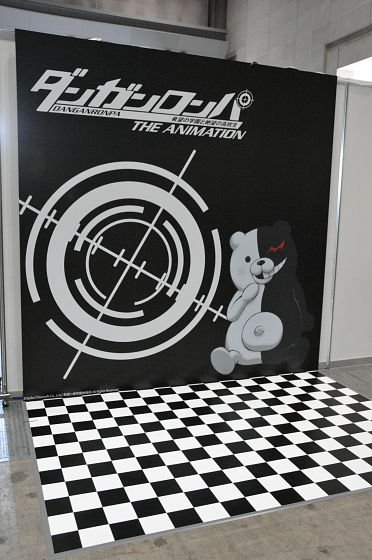 "Uta no Prince-sama ♪"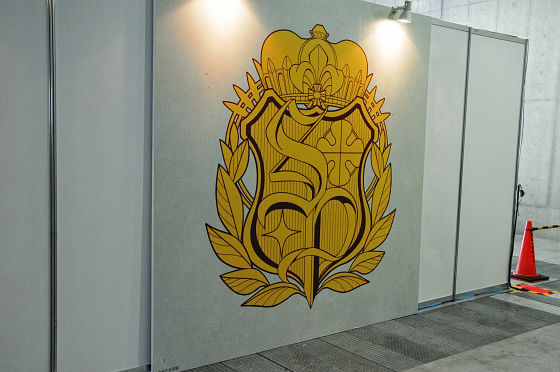 "Kirakiru"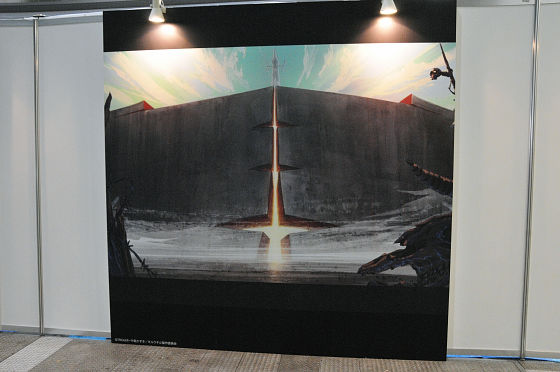 "Kuroko no Basuke"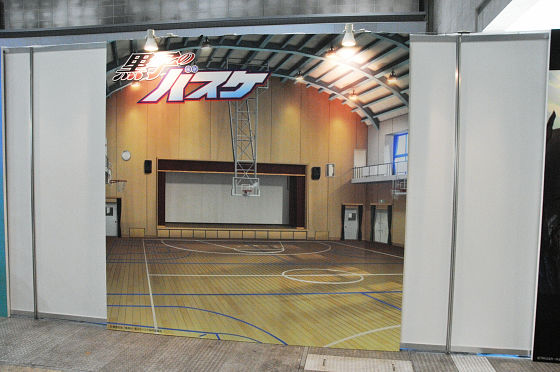 "Fleet boys - ship this ~"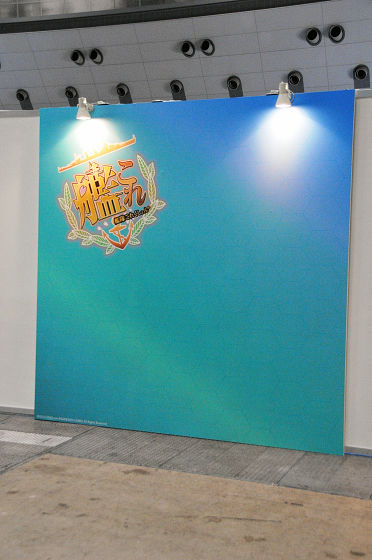 "THE IDOLM @ STER MOVIE Go to the other side of the glow!"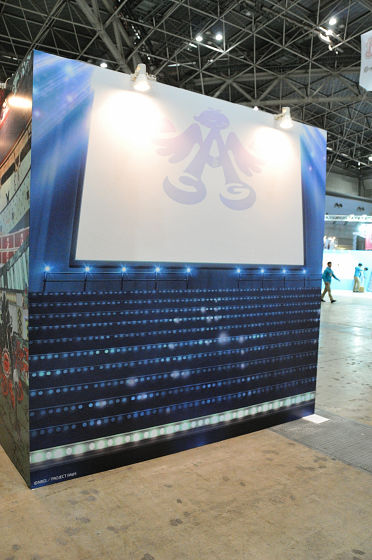 "Attack on Titan"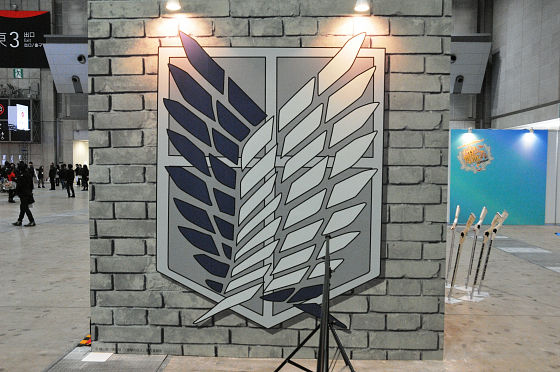 ACOS·COSPAIt is also possible to borrow costumes with 1000 yen per hour by cooperation.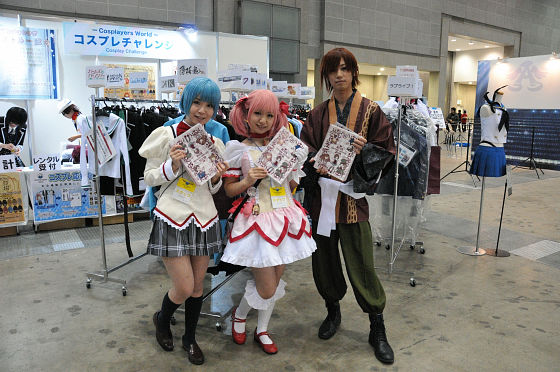 "Girls & Panzer", "DIABOLIK LOVERS" etc ... etc.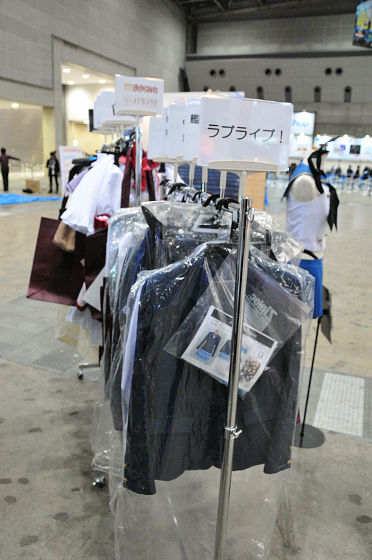 It is comprehensive from things of the uniform uniform to kimono systems such as "Hakuoki."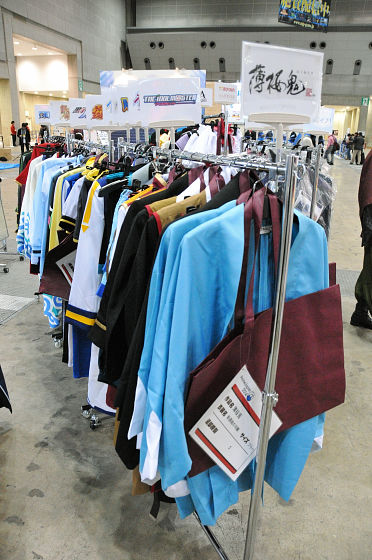 ◆Aniplex booth
The Aniplex booth where the exhibit was a stopbone was quite a crowd of many booths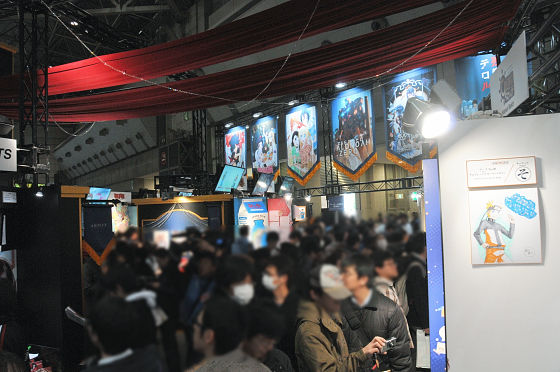 "Mushishi" Small box of ginkgo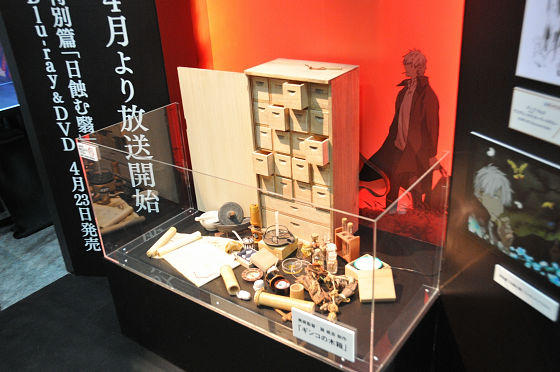 A new broadcast "Terror of the Reverberation" from July 2014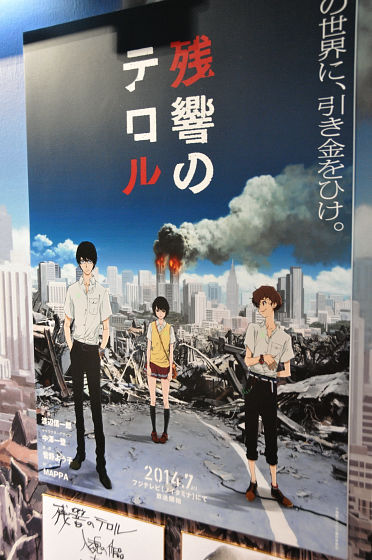 "THE IDOLM @ STER" is very popular, and people taking a picture were in line.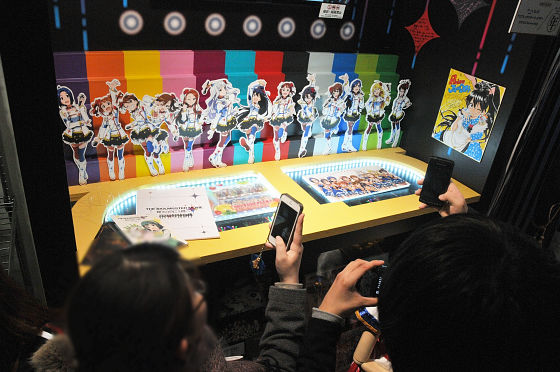 The keywords were hidden in the booth, and the event was held that collects the goods, but the queue was waiting for lottery ... ....



This matrix ......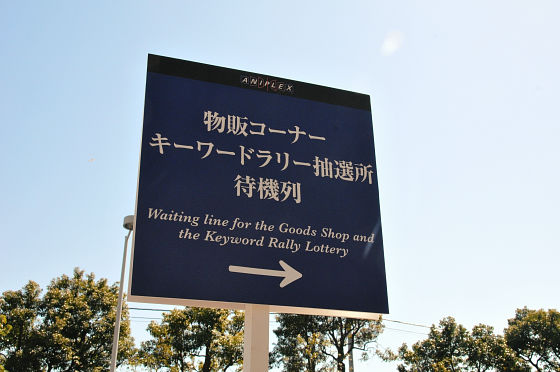 It was connected to the outside.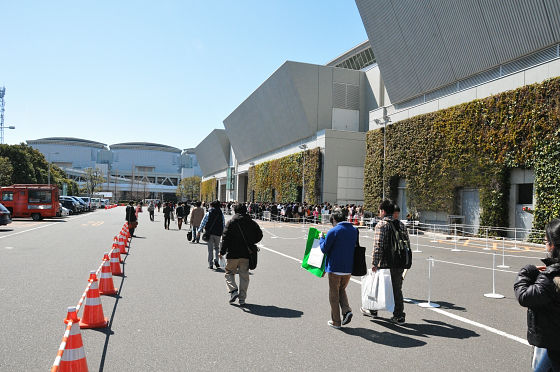 ◆Machi ★ Assobi × ufotable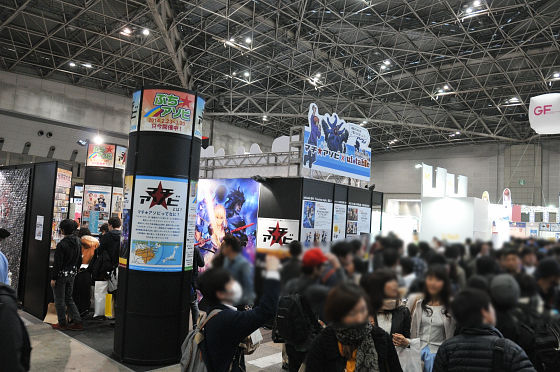 Also at the booth of "Machi ★ Asobi" to be held from May 3 to May 5.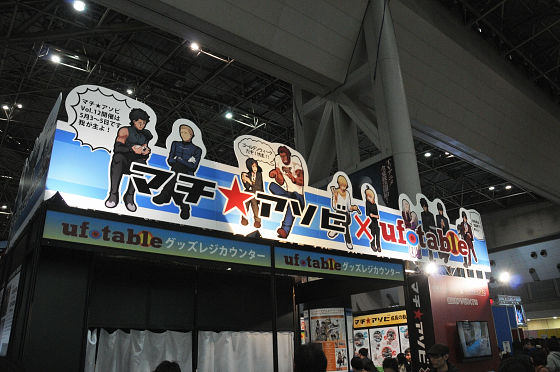 Ufotable is responsible for animation production "Fate / stay night" is supposed to participate in the war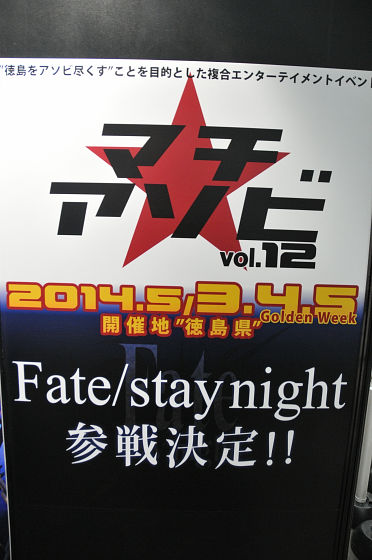 Trophies of the New Type Anime Award are also displayed in the booth.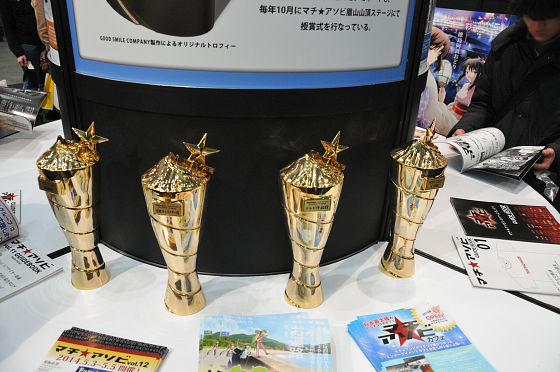 Also, ufotable is currently serialized at the Tokushima Shimbun "Oenrou" will be released soon the official website.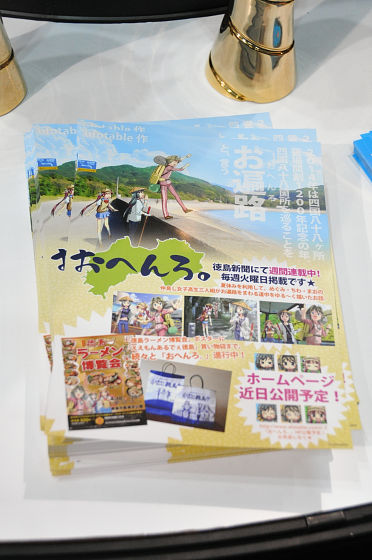 Japan's largest Anison collaboration cafe "Machi ★ Assobi Cafe"Scheduled to open in the spring of 2014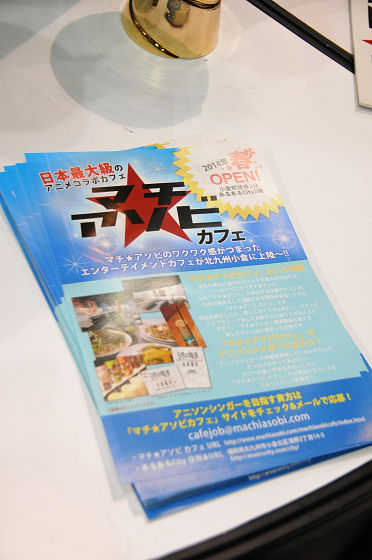 "February 23 has been held from"Petit ★ AssociaThe last day will be on March 30.



◆NOTTV "Minato Diva"
The program being broadcasted on NOTTV "Yoshida Naoji is plotting with animation"Nippon Broadcasting announcer Naoki Yoshida as a program planning animation"Idea Diva"Produced.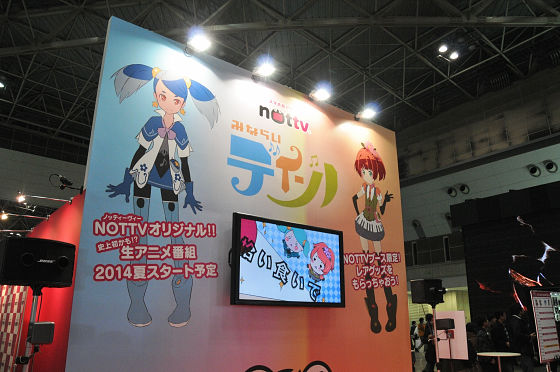 "Maybe it's first time in history!" Raw animation program "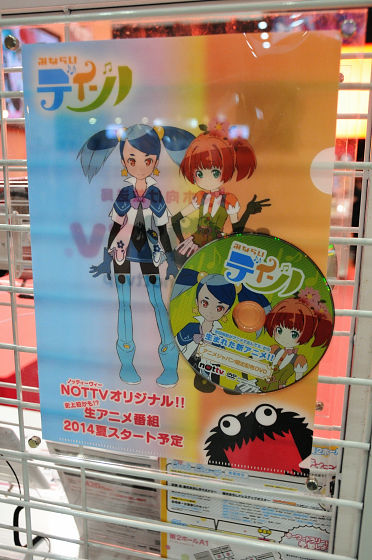 In the booth, an original sticker gift and a talk show by Mr. Yoshida and guests were held.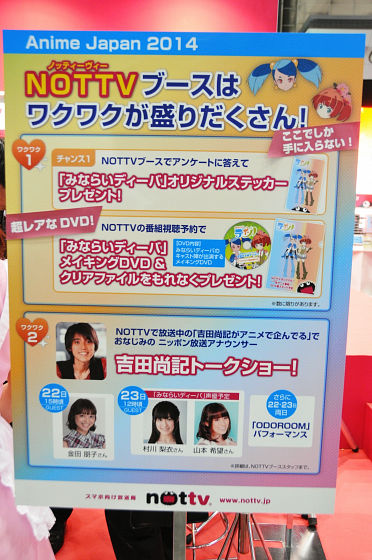 Broadcast started in the summer of 2014.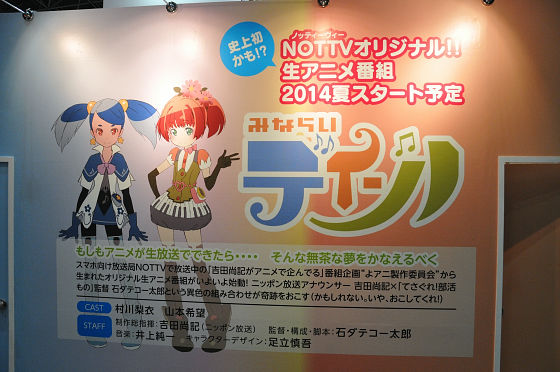 The state of the interview that Mr. Yoshida went to just before broadcasting is here.

Interview with Yoshida Naomi, Mr. Naoki Yoshida, Production Producer, Live Anime "Minato Diva"



◆Other
An open stage filled with people before the event started. In the place where there are events in the venue, such as live performances and talk stages, people were gathered almost like this in this way.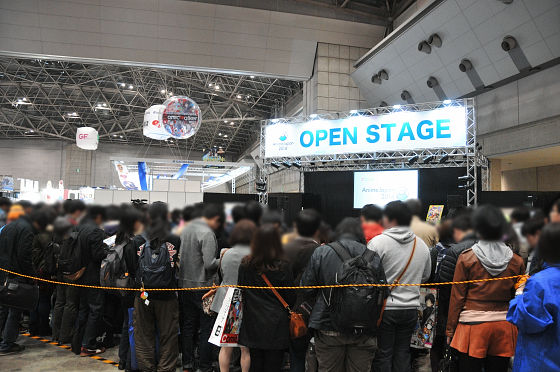 "Family GARO theater" which was familiar booth at the Tokyo International Anime Fair is still alive this time. The female suit looked good and was a popular subject for shooting with the companion.



New animation information was able to be seen from here and there. Starting in July 2014 "Bakumati Rock"Posted a huge banner at the hall entrance.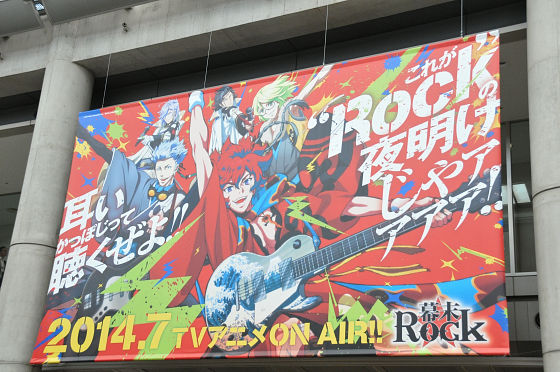 © "Flower" production committee
© NGBI / PROJECT iM @ S
© ABC · Toei Animation
© 2012 Space Battleship Yamato 2199 Production Committee / Maeda Construction Industry Co., Ltd.
© Isao Wada · Kodansha / "Advance Giant" Production Committee
© Magica Quartet / Aniplex / Madoka Movie Project
© Early Women's College
© 2014 DMM.com/KADOKAWA GAMES All Rights Reserved.
© TRIGGER · Kazuki Nakajima / Kirakiruru Production Committee
© Tadatoshi Fujimaki / Shueisha · Ayako's Basketball Production Committee
© Spike Chunsoft Co., Ltd./ Hope Momine Gakuen Image Department All Rights Reserved.