McDonald's started providing hamburgers using animal-free artificial meat `` Beyond Meat ''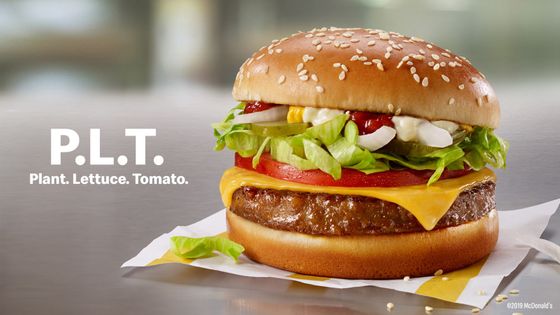 In recent years, a new type of artificial meat has emerged that is made from 100% plant material, but when it is baked, the juice is dripping and the smell itself is the meat itself, and it has actually reached the consumer's mouth. Following
Burger King
, which started offering burgers using 100% plant-based
Impossible Foods,
and
Kentucky
, which started meat-free fried chicken, McDonald's also started in
Ontario,
Canada from September 30, 2019. It was reported that a burger using artificial meat "
Beyond Meat
" will be started on a trial basis at the store.
McDonald's Tests New Plant-Based Burger in Canada | McDonald's Corporation
https://news.mcdonalds.com/news-releases/news-release-details/mcdonalds-tests-new-plant-based-burger-canada-plt
McDonald's joins vegan push with Beyond Meat 'PLT'
https://www.cnbc.com/2019/09/26/mcdonalds-joins-vegan-push-with-beyond-meat-plt.html
McDonald's starts testing Beyond Meat burgers in Canada-The Verge
https://www.theverge.com/2019/9/26/20885093/mcdonalds-beyond-meat-burgers-canada-test-plant-based-plt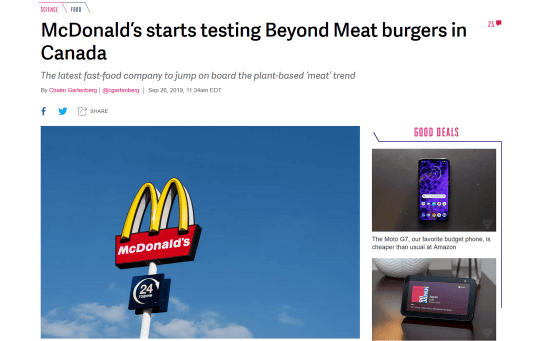 On September 26, 2019, McDonald's announced that it will begin offering hamburgers using Beyond Meat, a plant-derived artificial meat, at some Canadian stores. The exam will be available for 12 weeks at 28 stores in Ontario starting September 30, 2019.

Newly sold hamburgers using artificial meat are named " PLT Burgers " after the initials of Plant, Lettuce, and Tomato. The price is 6.49 Canadian dollars (about 527 yen) excluding tax.

"This test gives us a deeper insight into the real impact of providing a PLT burger, including the impact on customer demand and restaurant operations," said Ann Wahlgren, vice president of global menu strategy at McDonald's. . Following this announcement, Beyond Meat's share price has risen by more than 10% and has grown over 500% since its listing in May.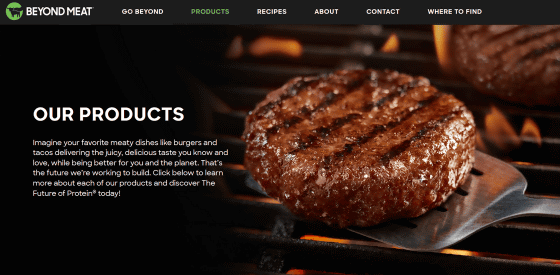 In recent years, artificial meat has begun to be offered at many fast food restaurants and restaurants, including Burger King, and has gained support from consumers. Many of the purchasers of plant-based burgers are not strict vegans, but just people who want to reduce meat consumption. According to the
NPD group
that conducts consumer surveys, they bought plant-based burgers. 95% of people had eaten burgers using animal meat before that.
Ethan Brown
, CEO of Beyond Meat, claimed in June 2019 that he could
stably supply Beyond Meat to
one of the largest fast food restaurants. We are confident of providing Beyond Meat as a fast food brand.

by Mike Mozart