Artificial meat maker 'Beyond Meat' signs a global supply contract to McDonald's KFC Pizza Hut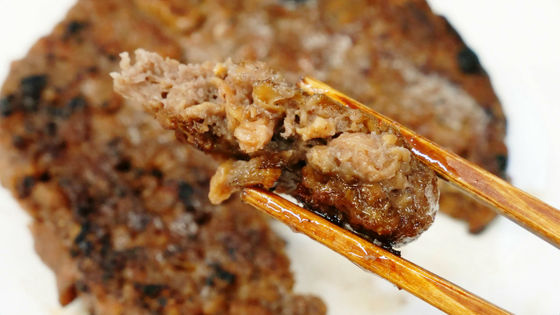 Beyond Meat,
which makes plant-based artificial meat that reproduces animal meat almost completely, has signed a contract with McDonald's and Yum Brands, which develops Kentucky Fried Chicken (KFC), regarding the global supply of products. I found out.
Beyond Meat signs global supply deals with McDonald's, KFC & Pizza Hut
https://agfundernews.com/beyond-meat-signs-global-supply-deals-with-mcdonalds-yum-brands.html


According to food and beverage news site Ag Funder News, Beyond Meat and McDonald's have signed a three-year strategic agreement to become McDonald's priority supplier of plant-based patties.

Apart from this, we will also form a strategic partnership with Yum! Brands to jointly develop a menu using plant-based proteins with KFC, Pizza Hut, and Taco Bell, which are under the umbrella of Yum! Brands.

Bruce Friedrich, Executive Director of the Good Food Institute, an NPO that promotes the use of plant-based alternative foods, gave these two contracts 'the clearest sign to date that meat will become plant-based in the future.' I commented that it was a thing.

Menus using artificial meat that is not animal meat have been actively developed in recent years, and KFC will sell 'Beyond Fried Chicken' using Beyond Meat in 2019.


Kentucky sells meat-free fried chicken 'Beyond Fried Chicken' at some stores --GIGAZINE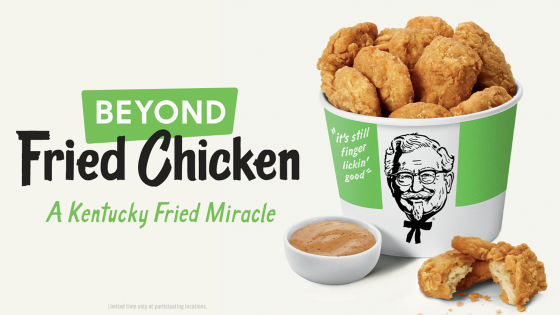 McDonald's also announced 'McPlant' that the raw material is 100% plant. It is scheduled to be rolled out nationwide in 2021.


McDonald's to release meat-free 100% plant-based hamburger 'McPlant' --GIGAZINE