Microsoft announces smart conference speaker with real-time translation and transcription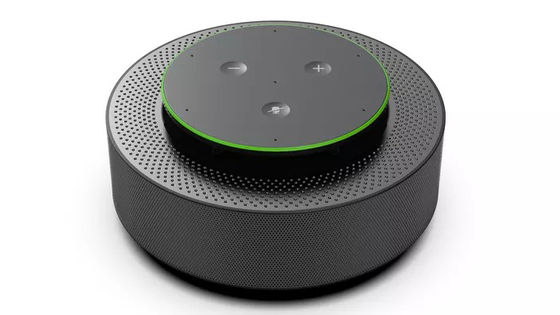 On March 2, 2021 local time, Microsoft announced the 'Intelligent Speaker ', a smart speaker for conferences capable of real-time translation and transcription, at the
annual conference 'Microsoft Ignite' for engineers.
Microsoft's new Intelligent Speakers deliver its promised meeting room of the future --The Verge
https://www.theverge.com/2021/3/2/22308962/microsoft-intelligent-speaker-teams-translation-transcription-features
Microsoft announces AI-powered Teams speakers with titanic transcription abilities
https://thenextweb.com/plugged/2021/03/02/microsoft-teams-ai-speakers-transcription/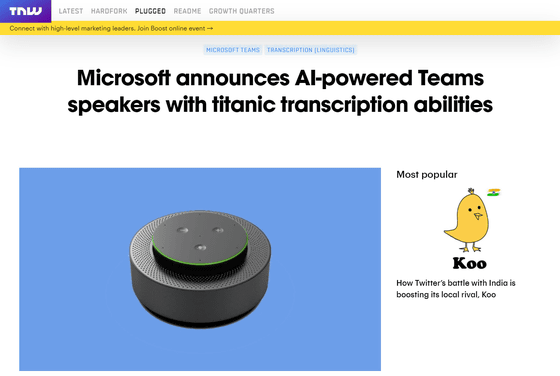 Microsoft unveils new'Intelligent Speaker' peripherals for Microsoft Teams | Windows Central
https://www.windowscentral.com/microsoft-unveils-new-intelligent-speaker-peripherals-microsoft-teams
The Intelligent Speaker newly announced by Microsoft is a device for the
company's business collaboration tool 'Microsoft Teams' that can make video calls.
With the built-in AI and 7 array microphone, it will automatically identify up to 10 participants and transcribe the content of the statement, and will also support translation into another language.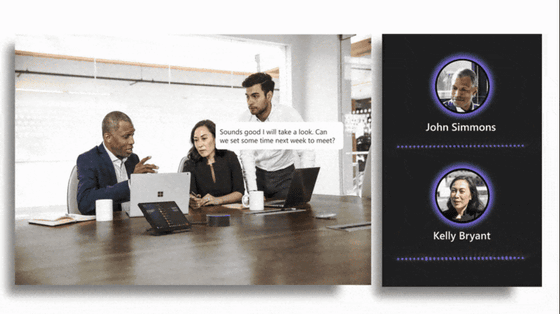 Regarding the privacy issue of the automatic transcription & translation function, it is also possible to turn off automatic speaker identification and automatic transcription for a specific person. The level of privacy and security is expected to be set by the user.

Intelligent Speaker will be developed by Chinese telephone equipment giant Yealink and Sennheiser's audio equipment brand EPOS for business and gaming. No price or exact launch date was stated, but Microsoft said it 'will be available in limited quantities in the second half of 2021.'