New service / new function expected to be announced at Apple's "WWDC 2015" 12 pieces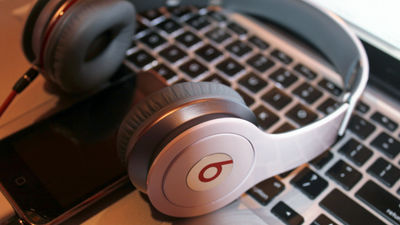 ByRetr0spect

Apple announced that the annual developer conference "WWDC(Worldwide Developers Conference)We plan to hold from 8 to 12 June 2015, but at WWDC in 2015 we will introduce leak information and rumors about what new products and new services will be announcedThe VergeIt is summarized.

12 things to expect from Apple's 2015 Worldwide Developers Conference | The Verge
http://www.theverge.com/2015/6/3/8713865/apple-wwdc-2015-rumors-preview-predictions

◆ 01: Music streaming service
By AppleAcquisition of BeatsApproximately a year has passed since Apple has finally improved Beats' music streaming service and is ready to offer services that can listen to music indefinitely. Apple is expected to offer this service for $ 10 a month (about 1200 yen)SpotifyWe are working hard as a service to combat. However, The Verge is analyzing, "I can not say that Apple's new service is better than Spotify with a free plan."

Apple expects to announce a new music listening service for 1200 yen per month at WWDC - GIGAZINE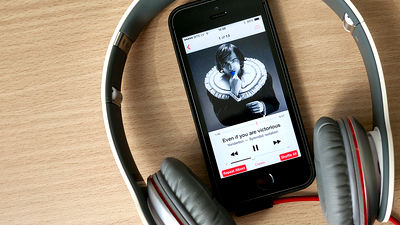 Furthermore, it is reported that there is a possibility that this new service may be offered also for Android, and if the application is delivered really on Google Play, it becomes the first Android application made by Apple.

Apple plans to offer apps for Android while preparing beats based music streaming service? - GIGAZINE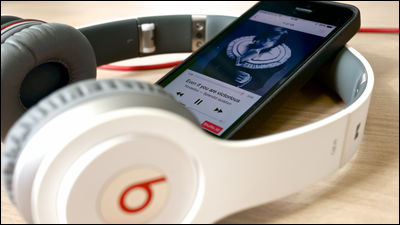 ◆ 02: Services like "Google Now"
Developed by Google"Google Now" to notify you of schedule, weather, traffic information, etc.Is provided on both Android and iOS platforms, but Apple is developing a service that will replace Google Now. The service is expected to be equipped with a codename function called "Proactive", and when you swipe the home screen to the left, information based on the calendar, your current location, terminal usage patterns etc will be displayed.

Apple expects to incorporate new features against iOS 9 against Google Now - GIGAZINE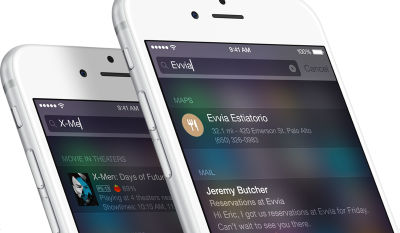 ◆ 03: Map application
"The biggest disadvantage of Apple's map application is that the information on public transportation is missing," The Verge says, but iOS 9 features transit guidance such as buses and trains in several major cities It seems to be done. Transit directions can be used only in some cities in the USA such as San Francisco, and New York and foreign cities are supposed to be added in future updates.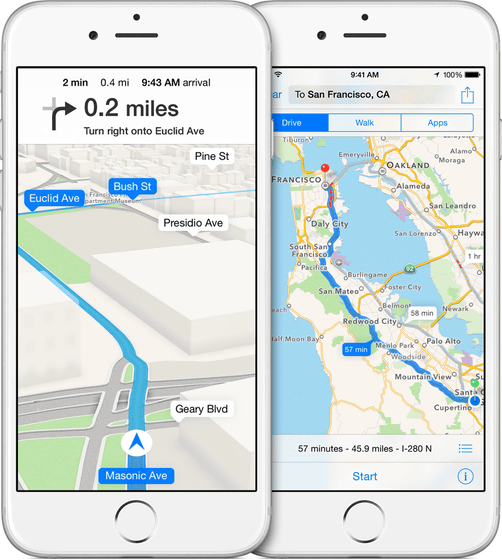 ◆ 04: New iOS
IOS has been redesigned in the past two years, packed with features, and bugs are frequent and it loses stability. Apple is committed to improving iOS and improving performance, and the new OS "IOS 9IsPossibility to be used in past devices including iPhone 4sThere will be quite a big change, such as comes out.

IOS 9 is also optimized for older devices, including iPhone 4s, possibly even jailbreak impossible Al - GIGAZINE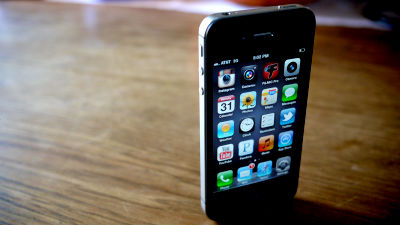 Prospective functions to be installed in the new OS "iOS 9" for iPhone / iPad will reveal one after another - GIGAZINE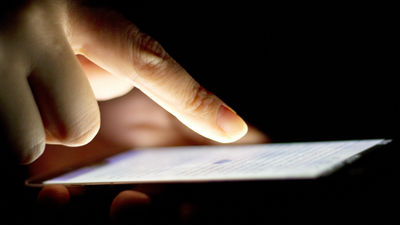 ◆ 05: screen split
On the iPad, it becomes possible to display multiple applications simultaneously by splitting the screen, and it seems that you can use iPad's large screen more effectively.

Part of the function of "iOS 9" scheduled to be installed on the large screen 12 inch iPad Pro is revealed - GIGAZINE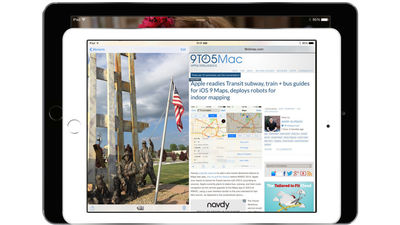 ◆ 06: New font
For Apple Watch, new fonts that are different from existing ones are introduced, but this font is expected to be applied to other Apple products. The new font is called "San Francisco" and it is finished to be stylish and easy to read, finer than the "Helvetica Neue" currently used on the iPhone and Mac.

Is the font of iPhone / Mac changed from "iOS 9" "OS X 10.11" to the same type as Apple Watch - GIGAZINE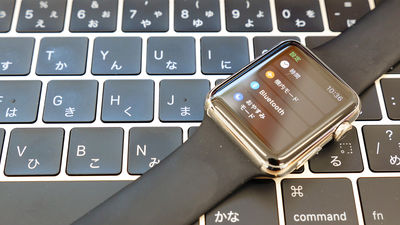 ◆ 07: New OS X
Like iOS 9, there will be major improvements in stability and security with the new OS X for Mac. Apple plans to implement new features to protect the core of OS X's system and may also add control center features like iOS so that you can immediately access frequently used configuration screens Thing.

◆ 08: Apple Watch app
From autumn at lastDevelopers will be able to develop native apps for Apple WatchIt is seen. By using Apple's development tools, developers will be able to access deeper parts of the Apple Watch's hardware side, including sensors and digital crowns, and applications that work with Apple Watch alone may appear.

Apple to Unveil Tool Kit for Watch App Developers - NYTimes.com
http://www.nytimes.com/2015/06/05/technology/apple-to-unveil-tool-kit-for-watch-app-developers.html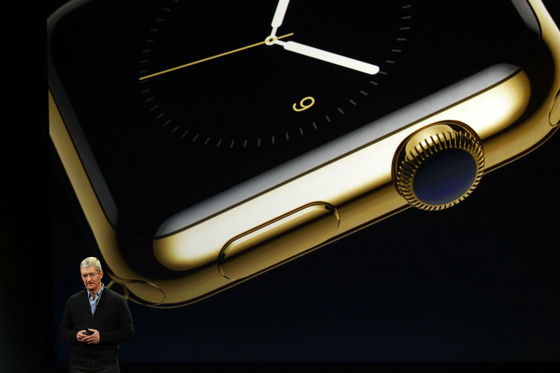 ◆ 09: What is the announcement about the new Apple TV?
Apple TV has not been updated for the past two years, and users are requesting enhancement of functions from users. Apple is in the process of thoroughly reviewing the contents of Apple TV to announce new features at WWDC. Various rumors are flowing, such as installing a processor equivalent to iPhone 6, adopting Siri · voice control · touch screen, developing application development environment for Apple TV, but we have not reached the phase of publication yet The Verge I have concluded.

◆ 10: Update Apple Pay
Apple's payment system "Apple Pay"It is reported that a "point reduction system" like a credit card will be installed, and furthermoreIt will be the first overseas advancement and will be available in CanadaIt is a prospect.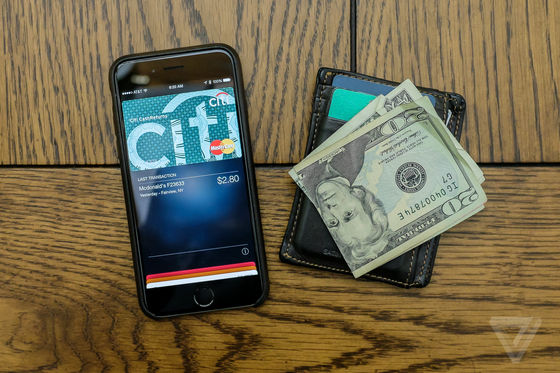 ◆ 11: HomeKit
The platform "HomeKit" realizing smart home at WWDC one year ago was announced,HomeKit compatible home appliances such as indoor lightsAlthough it is on sale, WWDC 2015 is expected to announce HomeKit's iOS application with further new features.

◆ 12: Other new services
A number of innovative new products and new services have appeared in WWDC so far, even in this WWDC, new products of the iPhone and iPad series,Apple Car,TV program streaming service, Pressure sensitive sensor loading screen for iPhone, etc., various new information may be announced.

WWDC 2015 will be launched at 2:00 AM on June 9, Japan time at the Moscone Center in San Francisco and will be relayed on the official website of Apple TV and Apple.