New iOS 9 "map" application supports transit function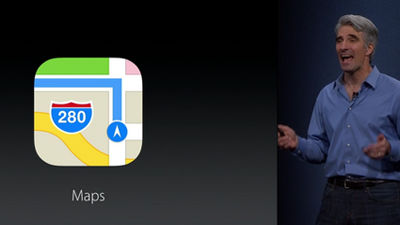 It became clear that the "map" of the standard application installed on iOS 9 which was announced at WWDC 2015 supports the transfer guide function.

Apple - iOS 9
http://www.apple.com/ios/ios9-preview/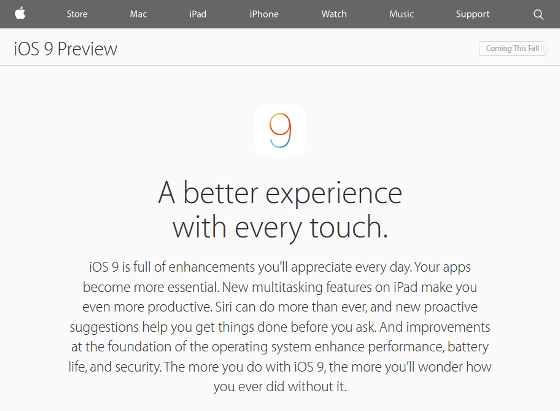 Apple - Press Info - Apple Previews iOS 9
http://www.apple.com/pr/library/2015/06/08Apple-Previews-iOS-9.html

Apple - Live - June 2015 Special Event
http://www.apple.com/live/2015-june-event/

Standard application of iOS 9 "Map"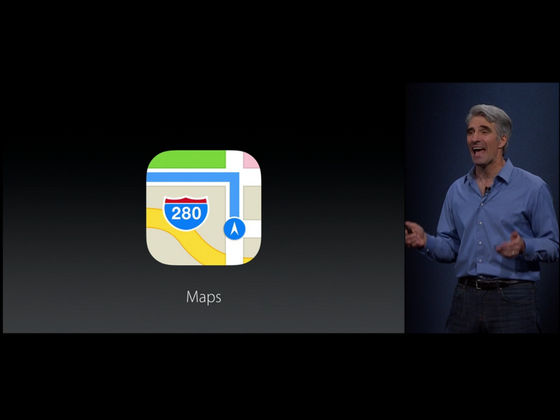 The display is as usual ... ...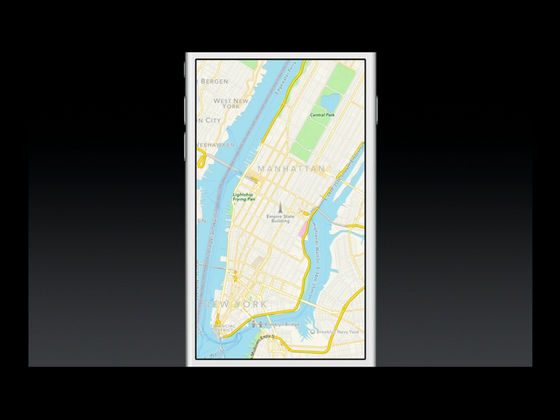 Map of iOS 9 supports transit guide function.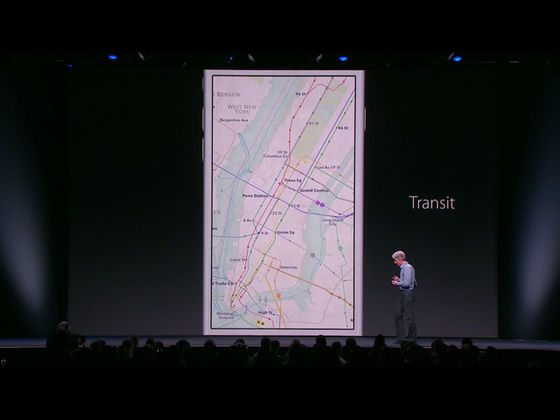 When you enter the destination you will see multiple routes.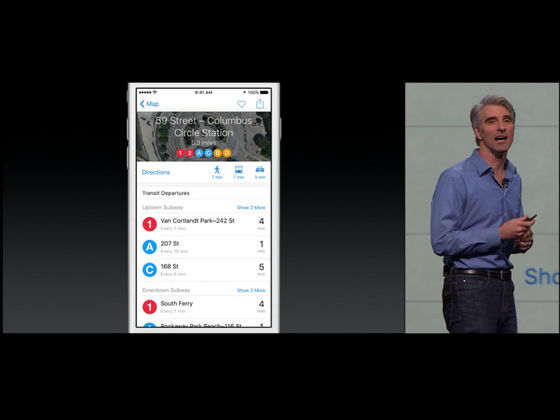 The route also navigates to the entrance of the subway and the station.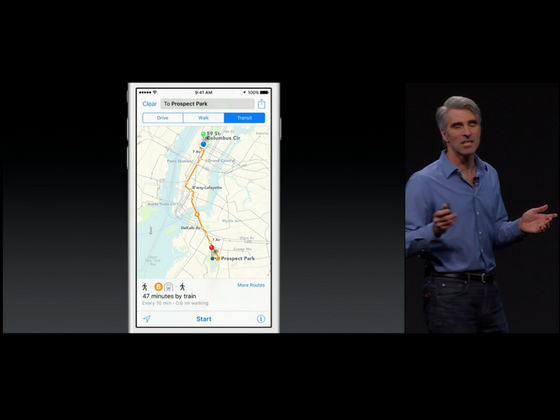 Automatically calculate the time it takes to reach your destination.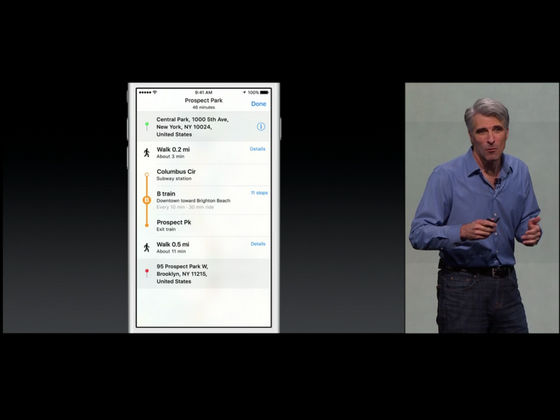 Convenience seems to be high to show the entrance of the station.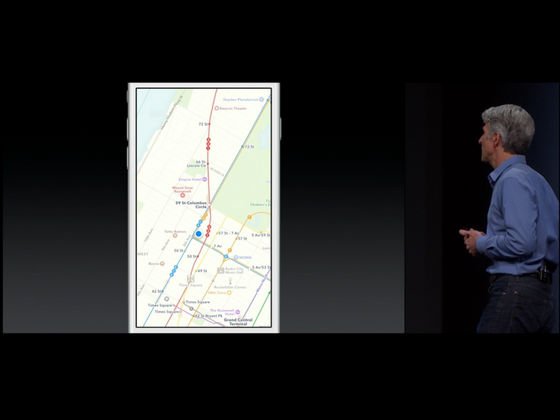 The long-awaited feature appeared on the map.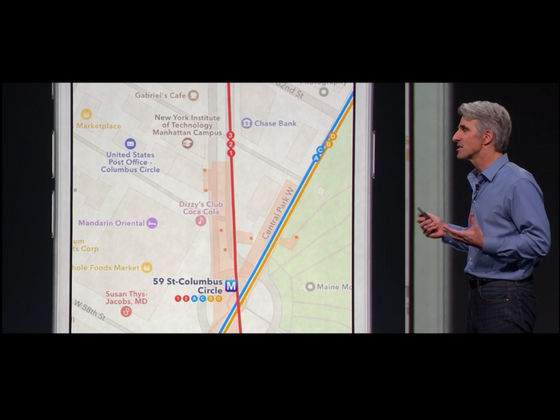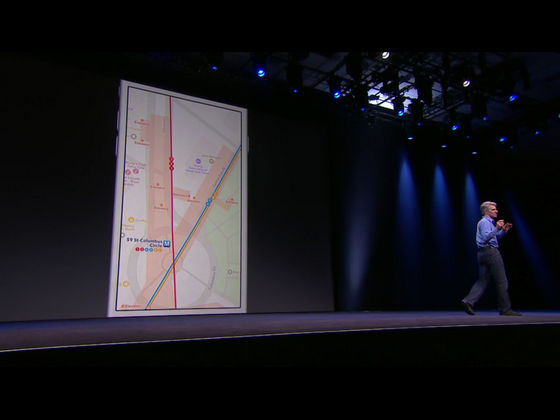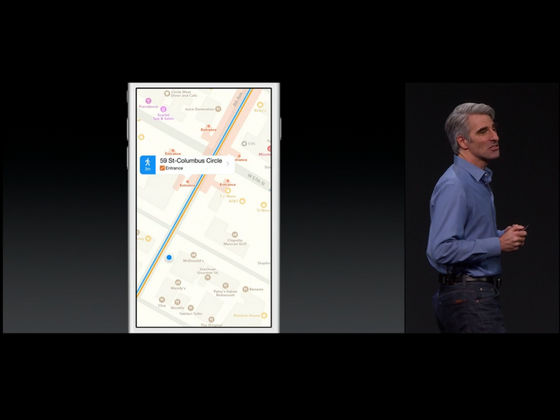 The cities where transfer function can be used are the cities in Japan such as Baltimore, New York, Berlin, Philadelphia, Chicago, San Francisco, London, Toronto, Mexico City, Washington D.C., China's major cities, etc. Japanese cities were not included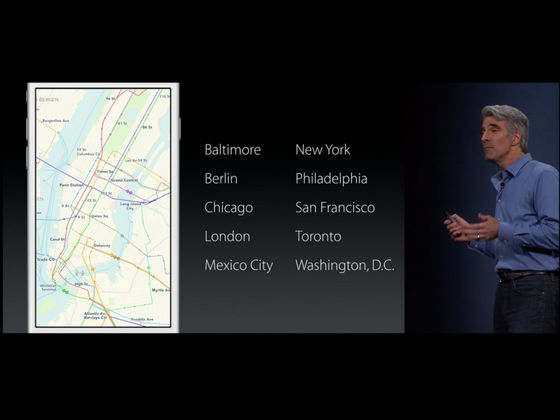 Also, there are nearby recommended spots at the map ......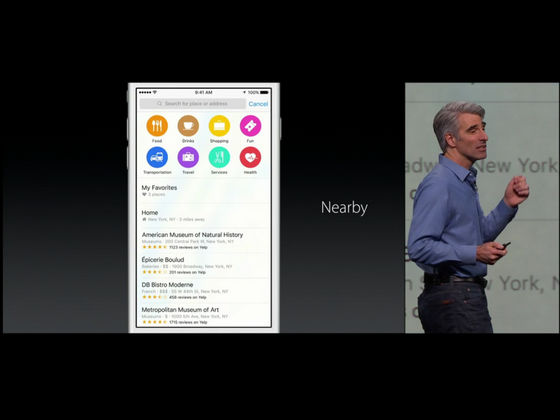 Weather will also be displayed.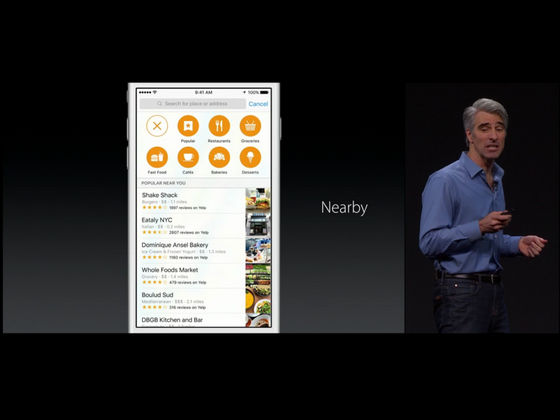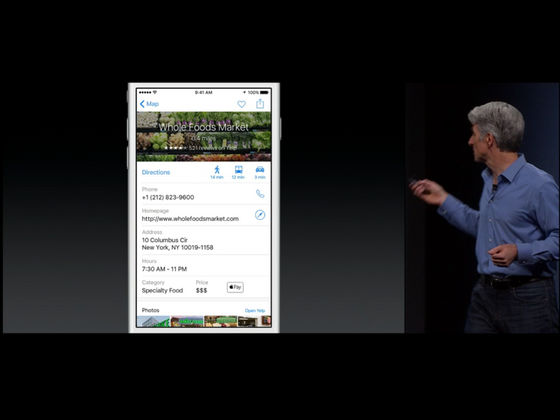 You can also use Apple Pay directly.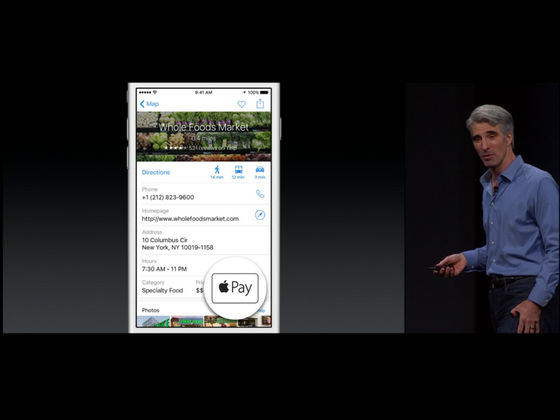 Map is available in OS X as well as iOS 9.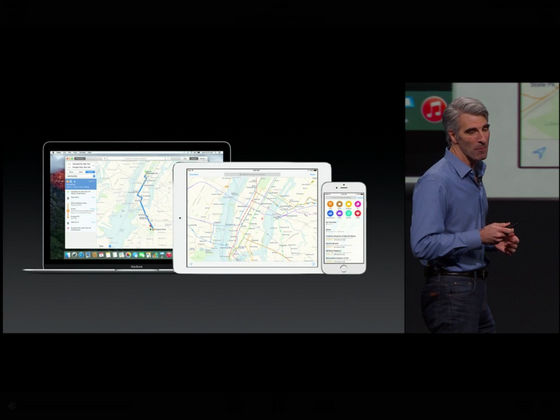 The actual screen of the application will look like the following.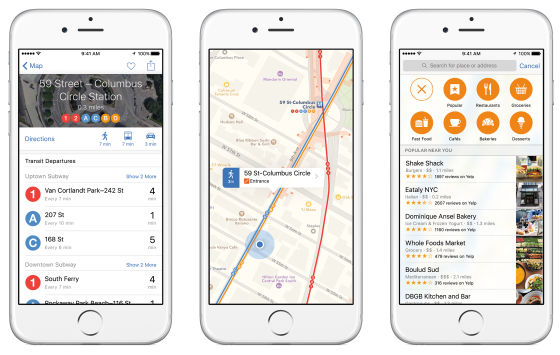 · Continued
Apple official news application "News" newly appeared on iOS 9 - GIGAZINE