We ate a cheesecake and a cheese cooked with two types of cheese and chicken throat and a half-baked egg or "double cheese chicken bowl of rice bowl" and "red snaired pot and fried rice bowl"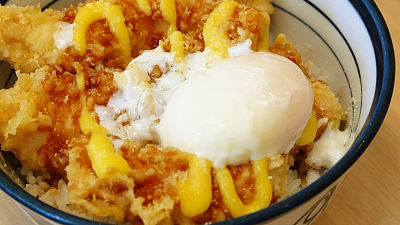 The bowl of rice bowl cooked two kinds of cheese on chicken meat Gattsuri style bowl "Double Cheese Chicken Bowl"Enjoy the elegant taste of red snapper"Bowl of rice with fried breadWe are selling it from June 4, 2015. Both of the two new products are seasonal limited menus that will blow off the rainy season, so I actually tried it.

Blow off the rainy season! Seasonal menu 6/4 (Thursday) Crispy fragrant "red snapper with squid and fried rice bowl" Gutsuri with 2 kinds of thick cheese! "Double cheese chicken bowl"
(PDF)http://www.tenya.co.jp/release/pdf/20150528.pdf

Arrived at Tenba Tonaya.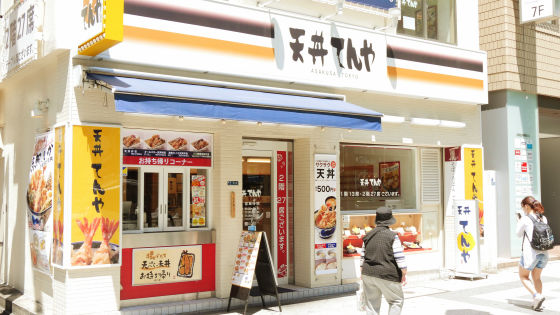 Enter the shop and secure your seat.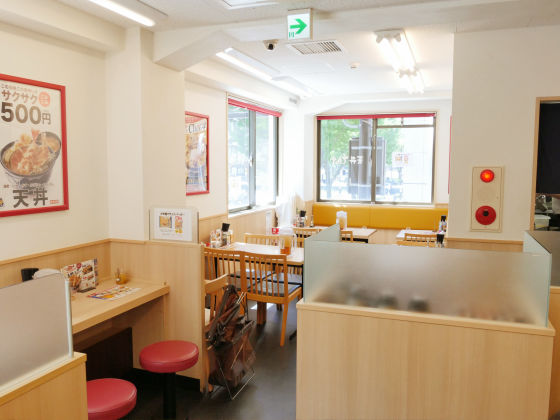 This time "double cheese chicken bowl" and ...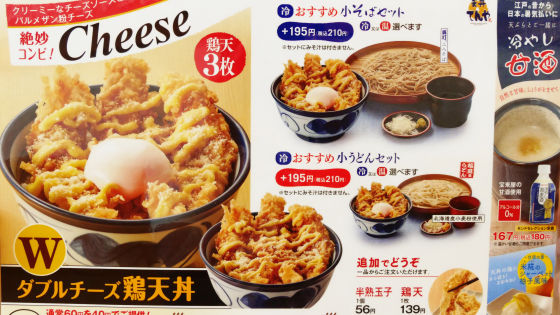 I will order "Sea Bream and Ikonomiyaki Tanbare".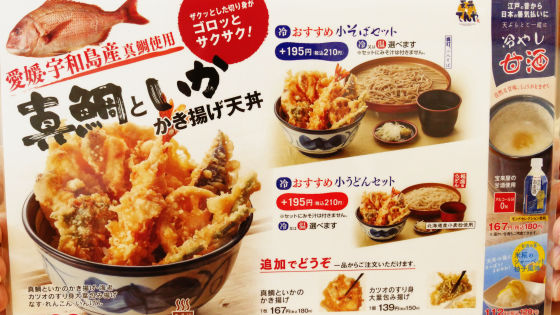 "Double cheese chicken bowl of rice bowl" that was set with miso soup in about 5 minutes from the order was brought. In addition, recommended topping "semi-ripe egg" is usually 60 yen place is 40 yen, it is in the form to order separately.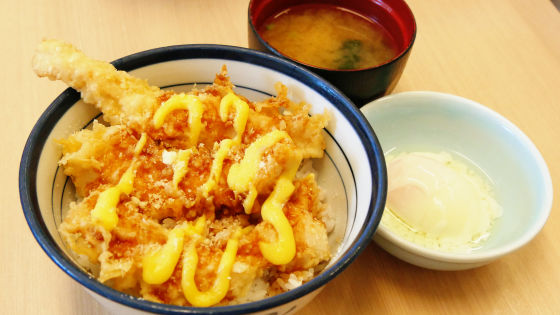 This half-round egg is ......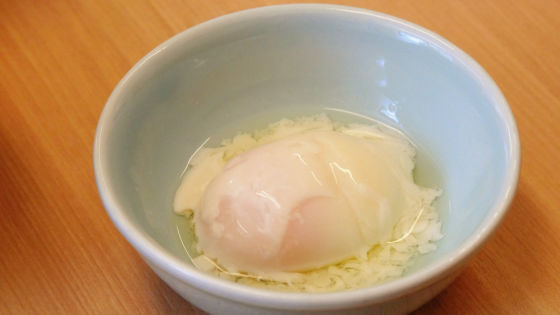 Input into a double cheese chicken bowl.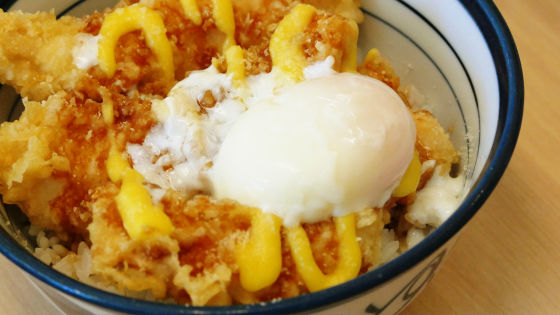 Sliced ​​omelet gives rich yolk to appetite coming out.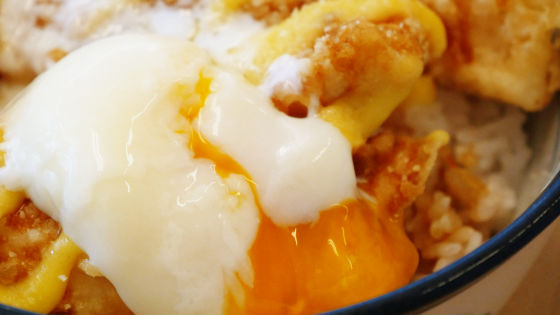 Firstly, peculiar chicken sky without a half-round egg. Chicken meat meets well with thick cheese sauce because it is soft and does not contain much fat. Cheese's fragrance is also good, it is not a major combination of cheese and chicken, but it is also perfect for rice.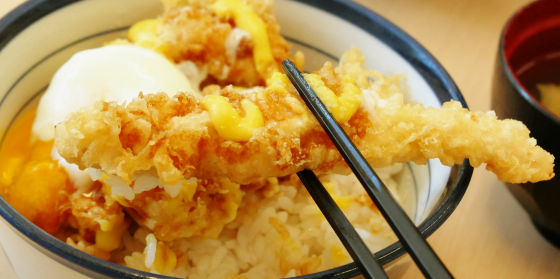 The identity of a good fragrance of cheese is Parmesan powder cheese sprinkled on the whole bowl.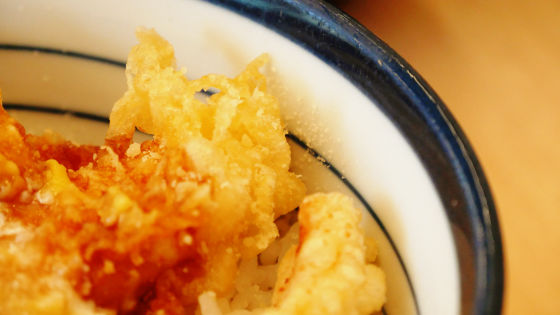 When you eat with tempura with semi-ripe eggs, eggs and cheese, chicken skies mix in your mouth, exactly right. Because chicken is protein it is not persistent taste, you can go eat rice crispy.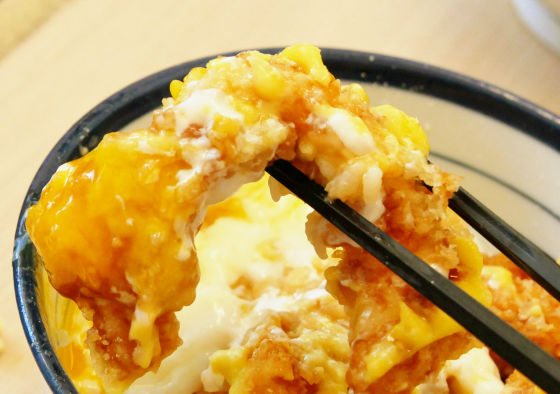 It might be a bit too much ... ... If you drink miso soup that accompanies bowl with chopstick break, OK.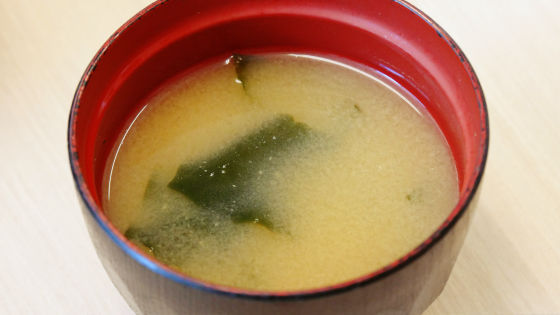 Next time I will eat "Red Snapper and Ikonomiyaki Tanbare".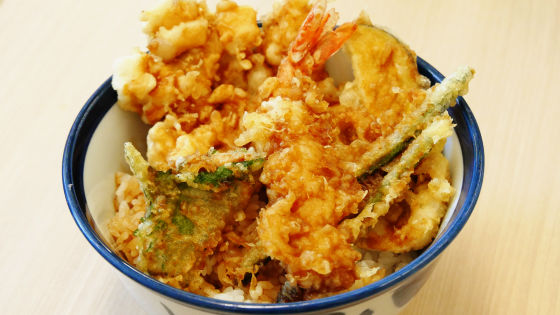 Even if you say the leading role of this place, it is big crunchy.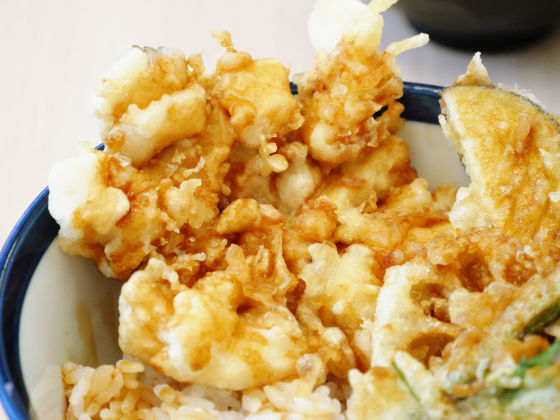 First of all, praise. It is an elegant taste which protein snapper sea bream meets sweet spicy sauce and grilled even though it is tempura.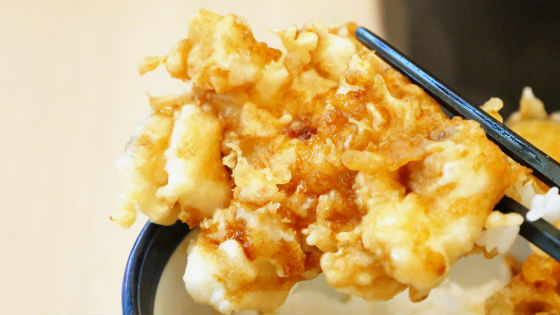 For the red snapper and fried chicken bowl, the prep shrimp shrimp and ... ...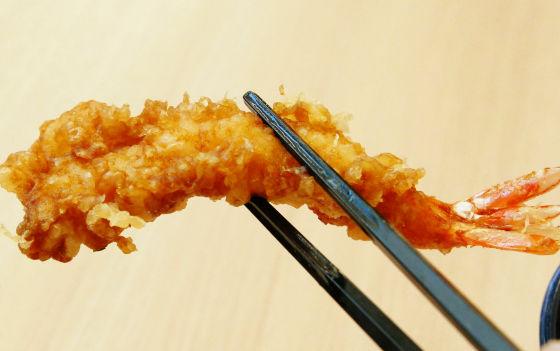 The bonito surimi surimi wrapped in deep-fried toppings is just bowl of seafood.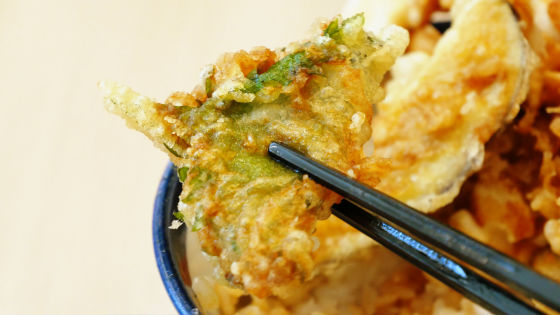 Besides seafood, eggplants and ... ...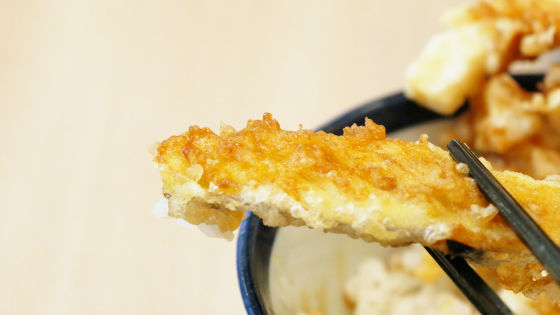 Vegetables such as beans and lotus root are also included, and eating and answering is sufficient.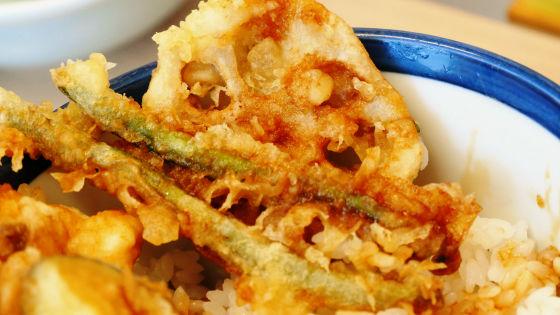 "Red snapper with konbaki and baked fried rice bowl" is 830 yen including tax, "Double cheese chicken bowl" is sold at 650 yen including tax and sold at 690 yen including tax, until July 15th, 2015. It is also available as a takeaway menu so you can buy it at lunch break or go home and go home.