New services and new functions expected to be announced at Apple's developer event "WWDC 2016" Summary

ByIphonedigital

Apple announces the developer event "WWDC"And the WWDC in 2016 will be held in San Francisco on Monday, June 13 (Monday) 10 am (Tuesday, June 14, Japan)Decisiondoing. Before the opening of WWDC, The Verge put together a new function expected to be announced in the keynote.

Apple's WWDC 2016: Siri, iOS 10, Apple Music, and what else to expect | The Verge
http://www.theverge.com/2016/6/8/11876308/apple-wwdc-2016-keynote-date-no-macbook-pro-rumors

Every year at WWDC, new software related new functions and new services are mainly announced. Since Apple currently has four types of operating systems, iOS, OS X, watch OS, and tvOS, The Verge analyzes "It will be the WWDC with the keynote topic that is the least expensive in the past".

◆ Siri
"The Siri will definitely be the centerpiece of WWDC 2016" at The Verge. There are two reasons for this, the first being "that Siri is going to be installed on the Mac". In the next OS X 10.12 which is expected to be released at WWDC 2016,Siri is standard equipmentIf it is seen as being seen, if Siri is really implemented in OS X, we will use Siri to do the same thing as opening an application on the Mac, gathering information, writing mail, etc. like the iPhone and iPad It will be able to do. Also, the voice command "Hey, Siri" when starting Siri is expected to be available on Mac.

IPhone's "Siri" is expected to be available from the next OS X 10.12 even on Mac machines - GIGAZINE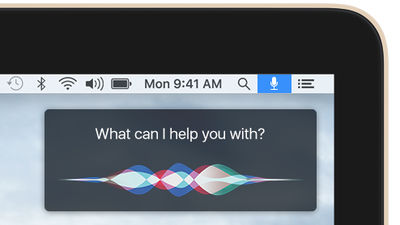 The second reason is "Siri's ability to further power up". Apple will release Siri for use with third-party apps in May 2016Announcementwas doing. In other words, anyone who develops an application can integrate Siri into the application and make the application voice-operable. Considering that Amazon's Voice Assistant "Alexa" is compatible with third-party applications since July 2015, if Siri responds to third-party applications it is seen as having the same benefits as Alexa I will.

Apple Music
Apple Music has been around for a year since its release and it is time to improve its service.BloombergExpects "Apple Music will overhaul the design and will be changed to a simple interface". Also,9to 5MacSaid, "By switching to black and white monochrome UI, album photos will be changed to more prominent designs". In addition to changing the interface, the "For You" function which displays new recommended songs is expected to further power up. Also, since the "Connect" function, which emphasizes connection with artists, is not used so much by Apple Music users, it is seen that the function itself is deleted and incorporated into individual artist pages.

◆ Apple Pay
A mobile payment system that allows payment like Osaifu-Keitai by simply touching the iPhone at the store's retail store "Apple PayAbout "Apple is working to make Apple Pay available even on the Internet," Re / codeI am reporting it.. If you can use Apple Pay widely on the net, it seems that you can shop smoothly without having to enter credit card information every time you shop online.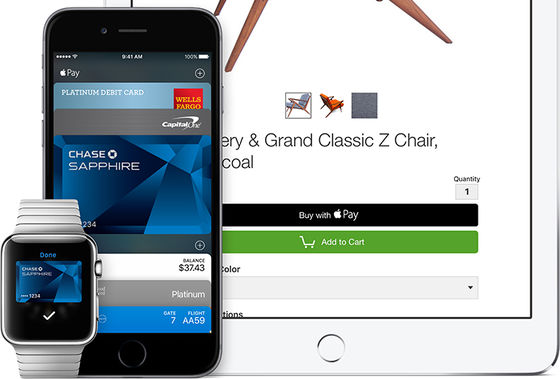 ◆ iOS 10
In addition to upgrading Siri and Apple Music, small changes will be added to iOS. For example, if the color tone is changed colorfully overall, the corners of the icon are rounded, and some icons are replaced with new onesIt is predicted. A new editing function is added to the photo application which is the standard function of iOS, and it is seen that there is aim to counter the third-party image processing application. In iOS 9, you can add figures, comments and signatures to photos and documents attached to emailMarkup functionHas been added, but in iOS 10 it seems to incorporate the markup function into the photo app itself.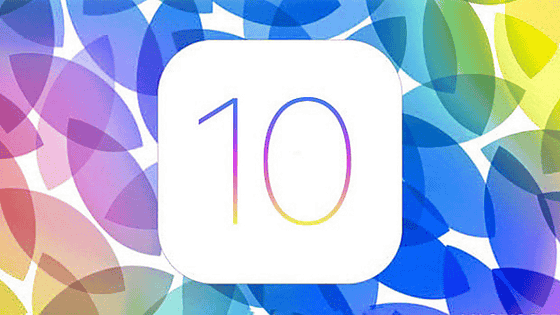 ByIphonedigital

◆ OS X
In order to match the name of other OS such as iOS, tvOS, watchOS, Apple renames OS X to "MacOS"ChangeIt is reported that it may be done. OS X was originally named "Mac OS X", but in 2012V10.8 Mountain LionIt is "OS X" which omits the Mac from the official name from. According to the addition of new functions to the iOS photo app, changes will also be made to the OS X photo function.

◆ Apple TV (tvOS) · Apple Watch (watchOS)
Since both tvOS and watchOS have passed only about a year from the first announcement, it is certain to announce any update. However, Apple hides hard information about tvOS and watchOS, and expects what kind of surprise will happen with WWDC. The Verge analyzes that "basic functions are reviewed and some new functions are added".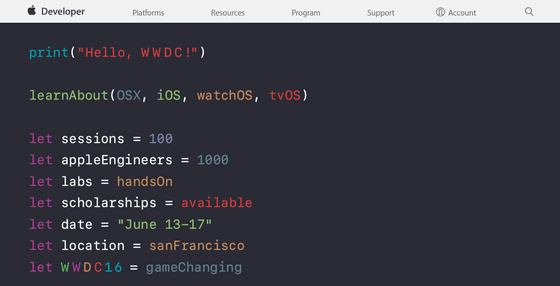 ◆ Other
Hardware such as the new iPhone and the new Mac is expected to be announced at the special event held every autumn, so it is expected that WWDC 2016 will not announce new hardware related information. Also, electric vehicles rumored to be developed by Apple · Known as "Apple Car"The Verge commented," It will be necessary to wait for another few years. "