Will "iOS 10" and "mac OS" be announced? Formal date of Apple's developer event "WWDC 2016" revealed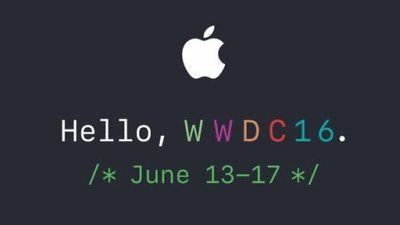 Apple's annual event for developers "WWDCIt is clear that this year will be held for 5 days from 13th (Monday) 20th to 17th (Fri) in 2016. The date and time is clear from the invitation sent by Apple to the media.

Apple's WWDC 2016 Extravaganza Will Kick Off June 13 | WIRED
http://www.wired.com/2016/06/apple-wwdc-2016-june-13/

WWDC kicks off on June 13; Apple sends out press invitations
http://www.neowin.net/news/wwdc-kicks-off-on-june-13-apple-sends-out-press-invitations

Apple has begun sending invitations to each media for the annual developer event · WWDC which will ensure that the official date and time of WWDC is "June 13 th - 20 th (Fri) It became clear that it is. According to this invitation, the keynote will be held from 10 o'clock local time (26 o'clock in Japan time).

According to the trend of WWDC so far, Apple's new terminal is unlikely to be announced, "It will be a place where various next generation platforms will be announced," as foreign media news mediaNeowin. Also, the WWDC in 2016 states that "more topics will jump out than usual."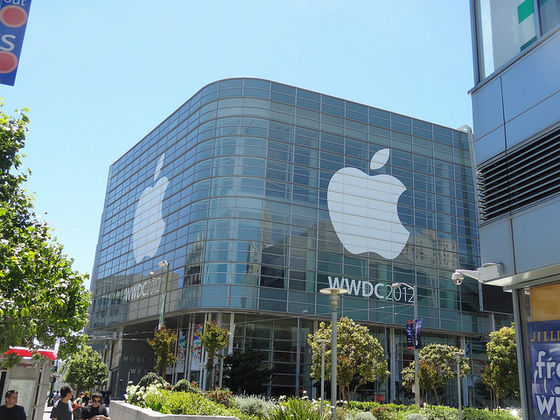 ByDaniel Spiess

What is expected to appear this time is "iOS 10" which is the latest version of iOS which is the OS for iPhone and iPad, the latest version of OS X of Mac OS, etc. In particular, when the OS X is changed from the new version to the name "mac OS"RumorThere is a high possibility that this will be announced in the WWDC. Also, "watchOS 3" which is the latest version of OS for Apple Watch and "tvOS 10" which is the latest version of OS for Apple TV are expected to appear.

In addition, Siri may be installed in OS for PC for the first time.

IPhone's "Siri" is expected to be available from the next OS X 10.12 even on Mac machines - GIGAZINE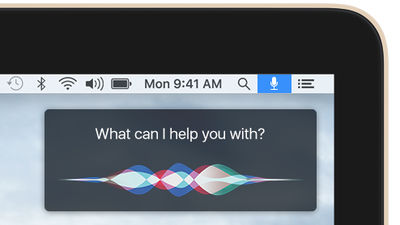 In addition to these, Siri'sSDKIs released and Neowin suggests the possibility that third party applications and Siri will integrate. Also, WWDC is an event for developers, so Apple has not announced hardware, so it is unlikely that the rumored "Apple Watch 2" will be announced in the WWDC, Neowin said.

As for the date and time of WWDC, as of April 2016, Siri of Apple 's voice recognition assistant embedded in iOS was sneakily secretly.

Siri breaks the timing of Apple's developer event "WWDC 2016" - GIGAZINE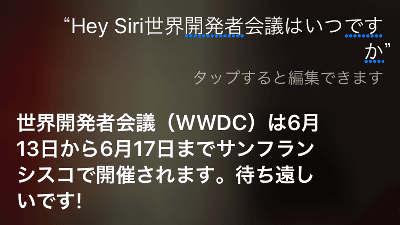 in Note, Posted by logu_ii