"IOS 8" and other Apple developer events Mono summary that is expected to be announced at WWDC 14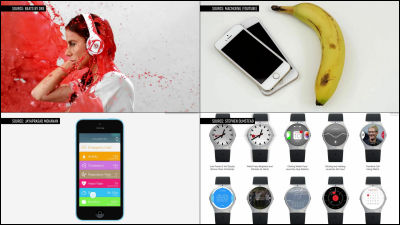 An Apple developer event "WWDC 14" Apple announces new products and new functions every year will start at 2:00 AM on Tuesday, June 3, 2014 in Japan time. It is a place where rumors and leak information are bouncing off, but The Verge is summarizing the nine functions / products that Apple is expected to announce on WWDC 14 in the movie.

Nine things to expect from Apple at WWDC 2014 - YouTube


A place where innovative products such as iPhone have been announced. Steve Jobs who is dead now is projected.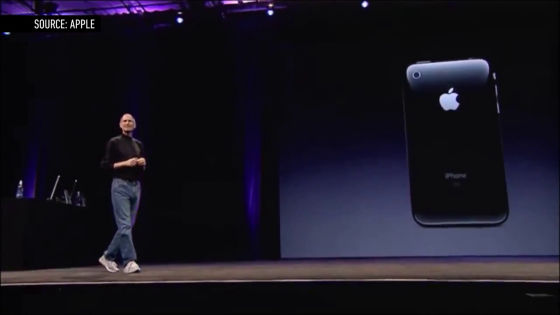 Pick up 9 products and functions expected to be announced at WWDC 14 based on each news site and leak information so far.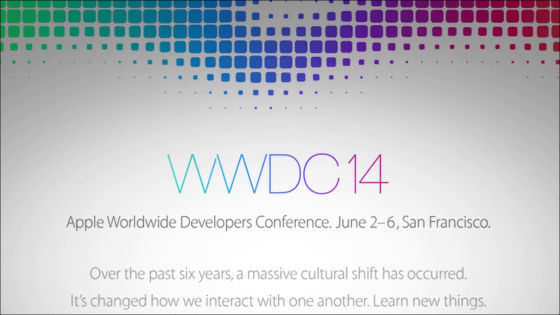 ◆ 1: Healthbook



AppleWe are strengthening employment of medical-related engineersIt is reported that, in conjunction with iWatch, it is expected that the release of health management application "Healthbook" such as blood sugar, heart rate, sleep data, respiration rate, weight, medication notification etc will be close.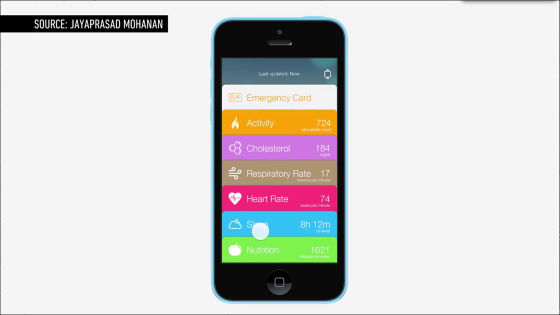 ◆ 2: Smart Home (Home Appliance Control)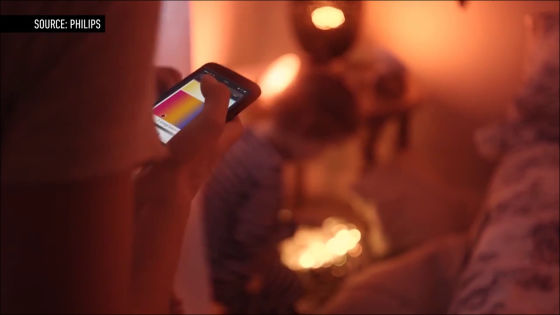 Wi-Fi · GPS enables various operations of light on iPhone "Philips hueAlthough it is on sale, not only the lights at home but also speakers and smart fire alarm "Nest Protect"Will be incorporated as a genuine iOS featureGigaOm expects. It is seen as being operated with Bluetooth LE, iBeacon, NFC.



◆ 3: Apple Maps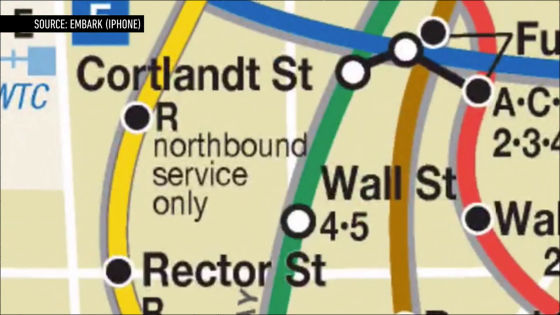 Apple genuine map application "Apple MapsIt was a well-known fact that it was very unpopular.Tim Cook CEO apologizesAlthough it was a disappointing workmanship,I am focusing on car navigation OSSometimes, revenge is expected.

◆ 4: OS X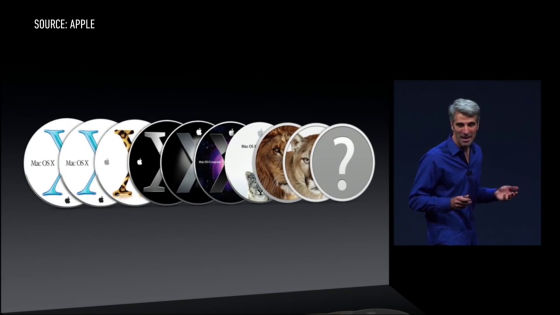 A banner of OS X has already been extended to the venue of WWDC,The announcement is almost fixed, The VergeIt reports. It can be confirmed that banners are also set up on Twitter and others who actually shoot at the site.

The Banner Of OS X 10.10 Yosemite Is Ready!#apple#wwdc# Wwdc14#design#devcenter#developer# Osx1010# YosemitePic.twitter.com/LjGmV8Wmdq

- Fabien Wanner  (@ Fabien_Wanner)2014, May 30
◆ 5: iOS 8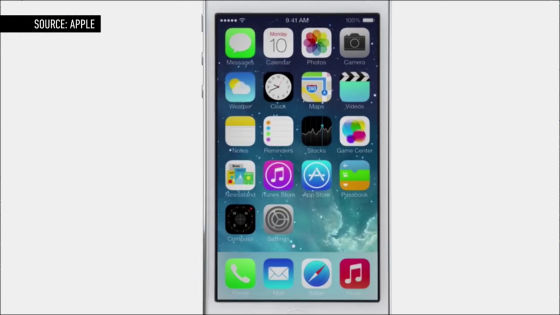 A banner has been posted on the WWDC venue, and almost the same announcement as OS X is confirmed. According to Mac Rumors, it was anticipated"Multitasking function by split screen" can not make it in timeIt is seen as one.

Apple's iOS 8 banner! Any sleuths out there want to pick it apart?Pic.twitter.com/kql5X3PQcv

- Steve Kovach (@ stevekovach)2014, May 30
◆ 6: Large iPhone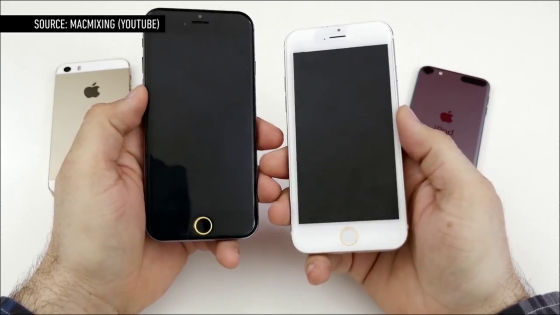 The new iPhone is reported in various places as it becomes larger,IPhone's mockup photo with screen resolution of 1704 × 9609to 5 Mac released.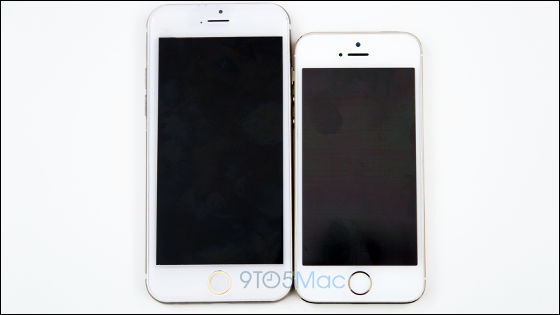 ◆ 7: Apple TV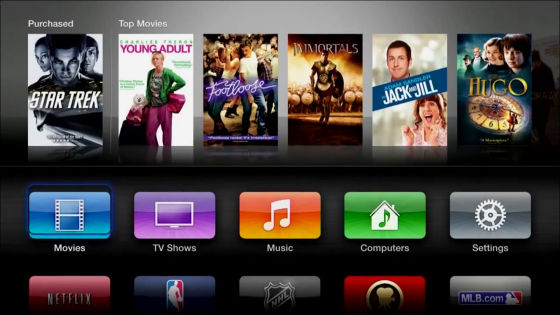 In cooperation with Smart Home, it is also expected that a new model of Apple TV will appear.

◆ 8: iWatch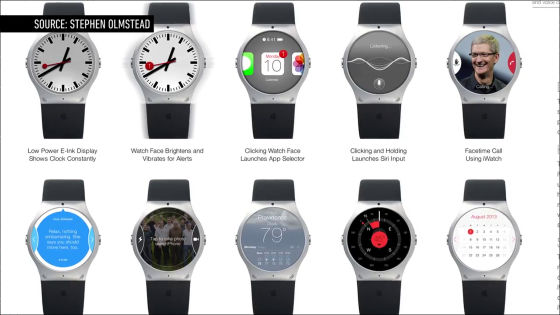 Apple's first wearable device "iWatch" said to be a round faceMany predictions have also been reported on WWDC 14, and expectations are gathered for presentations at WWDC 14.

◆ 9: Beats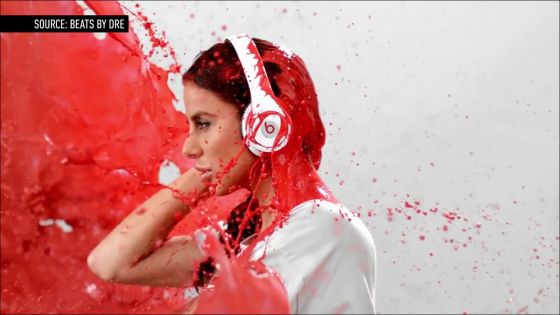 Apple will be the highest everAcquired headphone maker "Beats" at about 300 billion yenAlthough it is doing, it announces that it is considering strengthening music service by Beats headphone / earphone and streaming service "Beats Music".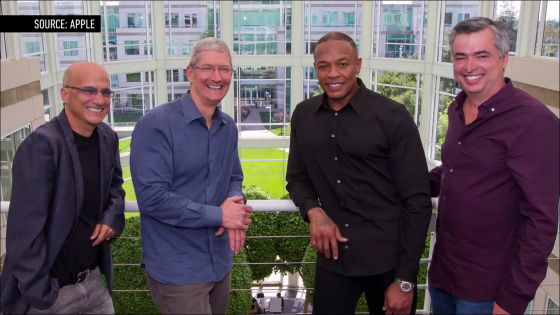 As for the announcement contents of WWDC 2014, GIGAZINE is also scheduled to be updated in real time from around 2 AM on June 3 (Tue).

Apple - Apple Events - Special Event June 2014
https://www.apple.com/apple-events/june-2014/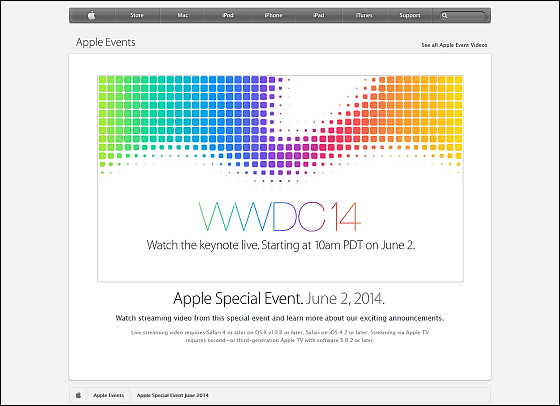 ◆ Continued
IOS 8 · Mac OS X Yosemite announced "WWDC 14" Information Summary - GIGAZINE
http://gigazine.net/news/20140603-wwdc14/