The event "Machi ★ Asobi" held in Tokushima, review of the third year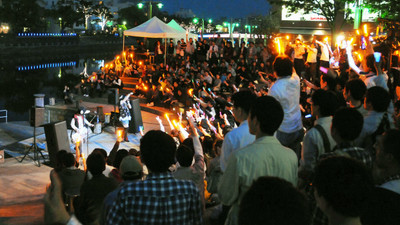 The event "Machi ★ Assobi" that is taking place in Tokushima. Holding this timeThe 7thIt is just a climax run that is the last excitement from October 8th to 10th this weekend. The main hotels in Tokushima city are in a state where there are no vacancies in the row, and considerable excitement is expected again this time as well. Even those who do not actually come to Tokushima can actually feel the excitement with Twitter's hashtag "#machiasobi".

However, depending on the person, it may be like "Why is gore ★ ASOBI in the first place?" "Why are you doing in Tokushima?" So I think that I'd like to review what kind of event this "gore ★ ASOBI" celebrating the 3rd year is again and what I have done so far.

Machi ★ Asobi vol.7 2011.09.23 ~ 10.10 held
http://www.machiasobi.com/

◆ Machi ★ Start of Asobi
The gimmick of "Machi ★ Asobi" is an animation production companyEuphor table (ufotable)ofKondo HikaruMr. Although animation production is mostly located in Tokyo, except for some companies, we have set up a new base in Tokushima, where we are from, and planned an animation event based on that Tokushima. There seemed to be a thought that we had to manage by looking at the arcade where the shutters were lost, for example, but once "Tokushima Round Table ConferenceAs I said in that, it has never started as a town of a town.

The concept that has not been changed is that "I will assimilate machiThat thing. Speaking of Tokushima, "Awa Odori" is famous, and more than 1.3 million people gather in "Tokushima City Awaodori" to be held in Tokushima City in particular, but there are not many opportunities to visit Tokushima in addition to that. The wishes that you want to know more about Tokushima and want to play more, is included in this event name.

◆ October 2009 Machi ★ Asobi vol.1
First gore ★ Assobi was done from 10th to 12th October 2009. In Tokushima, there is a mountain called Meishan in a position not walking from the station on foot and a ropeway in less than 30 minutes, and the event called "Big Mountain peak autumn festa" was held here as the venue, and the first gore ★ Assobi We started with the event jointly.

Although Kondo producer himself often looks back, although it is common sense that it is done in the suburbs of Tokyo as an animation event, holding an event in Tokushima is definitely unexpected as to why even the officials are concerned, Aniplex Producer Atsuhiro Iwakami and Mr. Katsushi Ota of Hoshizumi came to Tokushima to say "I will be disappointed because people are not gathering, so let's go to consolation." The result is a surprising huge hit by everyone involved. The number of visitors was 12,000 who break through the 10,000 mark. There is something difficult to compare with this event, which is truly an international fairground event, but usually the ropeway (capacity 15 people x 2 cars) operated every 15 minutes is the shortest It runs at intervals until every six minutes and descends from the mountain to wait for an hour.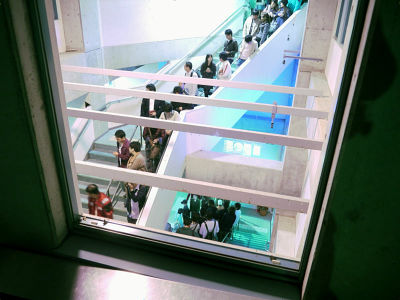 As an event, it is a local hero in addition to the announcement by the voice actor of Bizan Ropeway until now, the live with the stage on the summit, animated screening on the big screenAoyagaras mavelThe stage show etc of the stage were held.Eri KitamuraMr.,Asami ImaiMr.,Akutsu appetizerMr.,Hiromi Igarashi'S unit by four people "Steward"Released the first CD" Tokikaneko "in Tokushima, live at the stage of Meishan. After that, there is a member addition, while having come to Tokushima every time it is "the second home" state.

The unprecedented big anime event "Machi ★ Asobi" held in Tokushima on the 2nd day, achieves the number of participants who all the people who disappointed are unimaginable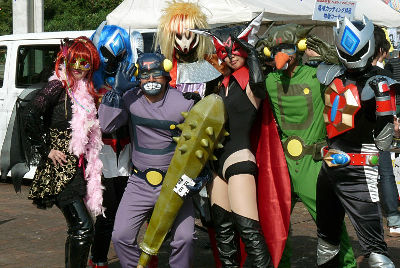 In addition, "Industry Participant Talk Event", which is the back event, has been held from vol.1, and some of it has been distributed on Ustream depending on times. The contents range from talk on gore ★ Assobi to a deep talk about the industry. Because the number of visitors is limited, numbered tickets are distributed, but information warfare will also be held about where the numbered tickets are distributed.

◆ January 2010 Machi ★ Asobi vol.2
At the time when the first gore ★ Asobi was done, I did not know if this was an annual event or an event that will be held several times a year, but apparently by holding this vol.2 It turned out to be an event that is held several times a year. Machi ★ Asobi vol.1 was an event using three consecutive holidays, vol.2 was held for two weeks from January 16th to January 31st 2010.

Vol.2 was held without using Bizan,One day station manager event at JR Tokushima station, Jump Super Animation Tour 2009 compares to "Toriko" animated by ufotable and eats the taste of TokushimaGourmet huntIn addition to planning an interesting event,Governor Izumi Kamon · Tokushima prefecture also shows upIt showed great evolution such as.

A favorite manga is Tokushima Governor Tokushima prefecture Governor of the "Circuit of Wolf" and "Ring to the Ring" Hatsune Miku and Two Shot Shot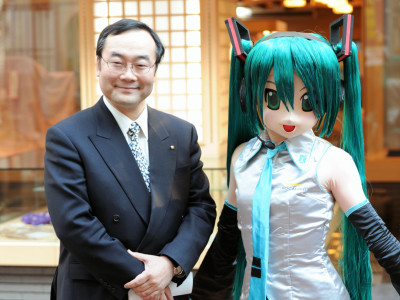 ◆ May 2010 Machi ★ Assobi vol.3
In the vol.2 flyer was written "to be continued Vol. 3 2010 March", but in fact it was the gore ★ Asobi vol.3 which was held in accordance with GW. The event started with a tape cut at JR Tokushima station and a memorial ticket release.

JR Tokushima station where crowds and crowds were completed with a limited admission ticket containing "patterns of sky", "Tales of Symphonia" and "Hetalia"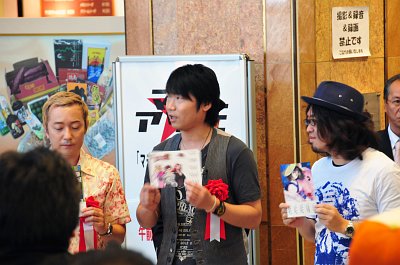 In this season Tokushima has a very pleasant climate, I was addicted to the "Bridge Under the Bridge" which looks at the huge illustration which was riding on a pleasure boat and protruded beneath the bridge.

"Eva under the bridge, Hatsune Miku," Bridge under the bridge "where Illustrations of both ceremonies are seen from the ship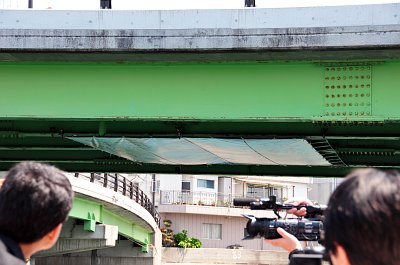 The top image in which the orange psyllium is dancing isMOSAIC.WAVThing of live. MOSAIC.WAV also came to Tokushima many times to hold a live, gathered a lot of customers every time to involve in enthusiasm.

Various photos including MOSAIC.WAV live, Ultra Orange raging dance in Tokushima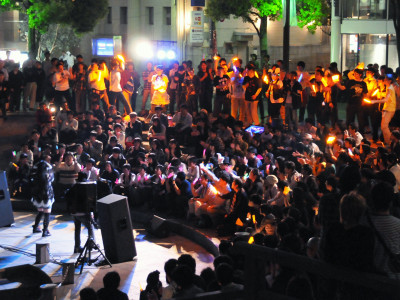 ◆ October 2010 Machi ★ 1st anniversary of Asobi
And in October 2010, Machi ★ Assortment celebrated the 1st anniversary, vol.4 was held simultaneously with Meigan Mountain Top Autumn Festa. Thus the gore ★ Asobi will be held in October ★ The Asobi in Autumn is the "Mountain", the winter gathering in January ★ Asobi is the "town", the spring gore ★ to be held in May ★ Asobi is the river It was held to be held as a theme.

It is gore ★ Asobi who has been blessed with the weather until then, but this October 2010 Machi ★ Assobi was to be rained hard for the first time.

"Machi ★ Asobi vol.4" All articles summary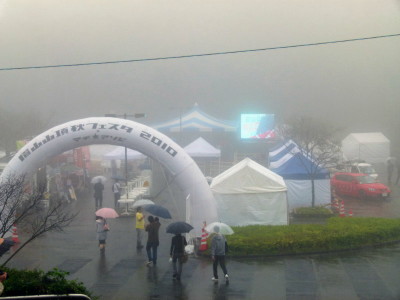 In January 2011's Machi ★ Asobi vol.5, the temperature was very low, and there were also one acts that proceeded in the snow in the event along the river.

"Machi ★ Asobi vol.5" All articles summary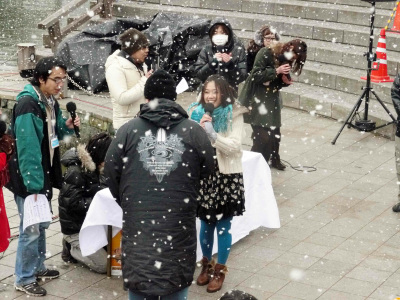 And in May 2011, Machi ★ Asobi vol.6 was held, and it is another new event "Tokushima version Wonder Festival" eventCGM MarketplaceWas done.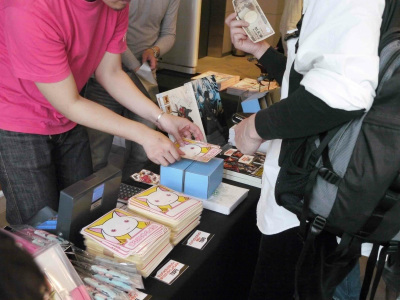 Aniplex spends about budget saying "I was surprised at the amount of the invoice"Saber's "Excalibur"We brought in and exhibited. Whether this is made for gore ★ Asobi, maybe a bit of the magnificence of this event will be transmitted.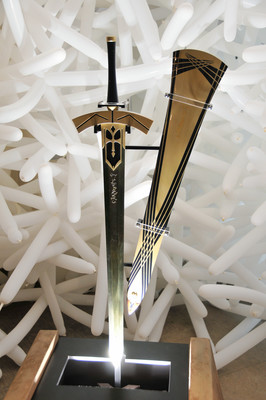 ◆ September - October 2011 Machi ★ Asobi vol.7
In this way, the event of Association ⇒ Asobi varies from something like "This is seen in Tokushima!" And things that make use of being Tokushima. Guests also range from people in the animation industry to those in Tokushima. As it was mentioned above, the Tokushima prefectural Governor appeared as a guest of public recording, and director, producer, voice actor appeared if it was a talk show about animation work, can not keep an eye on.

Machi ★ Asobi that celebrated its 2nd anniversary. Until now, gore ★ Asobi in autumn has been held for three consecutive holidays but this time the period has increased significantly, the first week as "1st Run", the second week as "2nd Run" and the last three consecutive holidays as " Climax Run ", there are many events that excite Tokushima in each.

"Machi ★ Asobi vol.7" All articles summary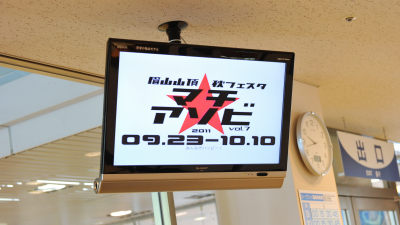 This time there is also a tie-up with the "Tokushima Anime Film Festival", and in Tokushima there was an opportunity to see animations without opportunities to watch at once. From October 8th to 10th at the Awaodori-kaikan "Carnival Phantasm"Last Exile - Silver Wing Fam -"Nyanhai The Animation"This time"You can fight this boy, the alien"Is scheduled to be screened.

In the mountaintops of Mount Meiyama, talk events related to live events and various works such as' Idol Master Autumn Festiv @ l in TOKUSHIMA ',' Cherry Temperature ', Naomi Naitani, Autumn Wind Live' and 'Itto Kanako Live', as well as charity auctions and cosplay events, monthly news A wide range of events are prepared until the screening of "The Moving Pictures Festival" winning work of type. It is possible to store as much as possible at the top of the summit so that you can eat as much as you can at the top of the mountain so that shops that boast of its taste are opened at the top of the mountain.

In addition, within the Higashi Shinmachi Arcade all the issues of Animage and Animedia (?) Gathered with the cooperation of many people were exhibited, and at the Poppo Street shopping street near Tokushima Station "Gessan" "Fellows!" Cartoon I will do the house large group signature meeting and the original picture exhibition of "Steins Gate".

Since there are animation, games, cosplay, food, exhibition and various entertainment, please go and visit once. When suddenly coming from Tokyo by airplaneTokushima Awa Odori Airport is Anime JackBecause it is being done, it may be enjoyable throughout from coming back to returning.
in Note, Posted by logc_nt