Apple announces 'Tap to Pay on iPhone' that can turn iPhone into a contactless payment processing terminal without additional devices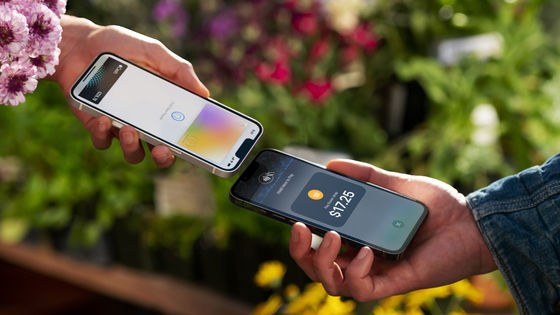 On February 8, 2022, Apple announced plans to introduce 'Tap to Pay on iPhone' to the iPhone. With this function, the iPhone works as a payment processing terminal, and Apple Pay and contactless payment credit cards can be accepted only by the iPhone.

Apple unveils contactless payments via Tap to Pay on iPhone --Apple

https://www.apple.com/newsroom/2022/02/apple-unveils-contactless-payments-via-tap-to-pay-on-iphone/
With the availability of Tap to Pay on iPhone, businesses will be able to accept contactless payments by using a dedicated app on iPhone XS and later devices. Customers who want to pay by contactless payment can make payment via NFC by simply holding their iPhone or credit card over the company's iPhone.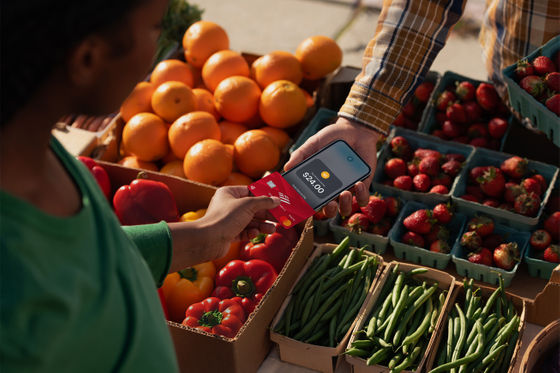 Tap to Pay on iPhone can be used with contactless credit and debit cards from major payment networks such as American Express, Discover, Mastercard and Visa, as well as other digital wallets. The customer's payment data is encrypted and protected by the same technology as Apple Pay, and Apple does not know the purchase history etc.


Stripe
, an online payment service, is the first to support Tap to Pay on iPhone. Scheduled to be available in the United States in the spring of 2022, Stripe is launching a
closed beta program
for businesses. Following Stripe, Apple Stores in the United States will also support Tap to Pay on iPhone in the second half of 2022. Beta SDKs will be distributed to other companies in the future and will be available for use.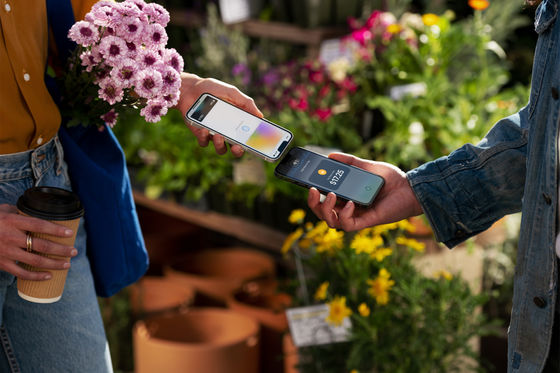 'We will work closely with leading payment platforms and app developers across the payment and commerce industry to deliver Tap to Pay on iPhone on iPhone to millions of merchants in the United States. We support the operation and growth of our business by complementing and strengthening payment methods. '