There is also the possibility that high cash back will be accepted when Apple prepares its own credit card used in conjunction with iPhone or purchases Apple products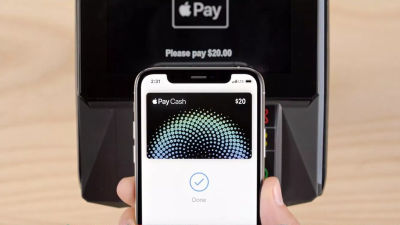 Wall Street Journal reports that Apple and Goldman Sachs are preparing a new credit card that is integrated with the Wallet app on the iPhone in collaboration. With this credit card you can use a special feature that allows you to set expenditure goals and track purchase benefits on the Wallet app, and you can receive 2% cash back. In addition, if you purchase Apple products with this unique credit card, there is a possibility that you can receive a higher percentage of cash back than usual 2%.

Apple, Goldman Sachs Team Up on Credit Card Paired With iPhone - WSJ
https://www.wsj.com/articles/apple-goldman-sachs-team-up-on-credit-card-paired-with-iphone-11550750400

Apple credit card launching later this year, according to rumors
https://9to5mac.com/2019/02/21/wsj-apple-credit-card/

According to the Wall Street Journal, credit cards for Apple that Apple and Goldman Sachs are preparing for will be tested among employees from March 2019 and will be released within 2019 It is. IOS's Wallet application is indispensable in linking your own credit card with the iPhone, but this application has undergone a major design change in beta version of iOS 12.2, and Apple has added this redesigned Wallet It seems very reasonable to make even bigger plans with the application.

According to the Wall Street Journal, Apple engineers are working on developing new features that will be made available by linking a dedicated credit card with the Wallet app. Using the new function, it seems that it will become possible to manage the balance of the credit card, for example, and notify the user of the spending status of the card. It seems to analyze / notify the expenditure pattern of the credit card owner, for example, when notifications are sent when there are too many grocery items purchased in one week.

In addition, it was reported in May 2018 that Apple is preparing a new credit card in cooperation with Goldman Sachs.

Apple expects to make a new credit card for "Apple Pay" by hand in hand with Goldman Sachs - GIGAZINE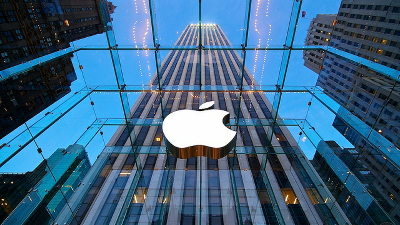 In 2014, Apple began its own payment service, Apple Pay, and in 2017 Apple Pay Cash , which supports inter-personal remittance, has started in the United States.

With Apple Pay, Apple is responsible for the small fee incurred when users conduct transactions, so if Apple introduces its own credit card it will be able to drastically reduce this small fee, and Apple's overall revenue 9to 5Mac, which reports Apple-related news, wrote, will it lead to an increase?

According to the report, it seems that its unique credit card, which Apple is preparing for the iPhone, will use the master card payment network. Also, the biggest benefit of its own credit card is its rich cooperation with the iPhone, which means that it will be able to receive 2% cash back. However, it is not clear about the possibility that some additional fee will be generated by the function related to the credit card, and the possibility that the administrative fee etc. will be necessary.