Bitcoin has fallen 30% from its temporary peak, pointing out that the market is being swayed by Elon Musk's remarks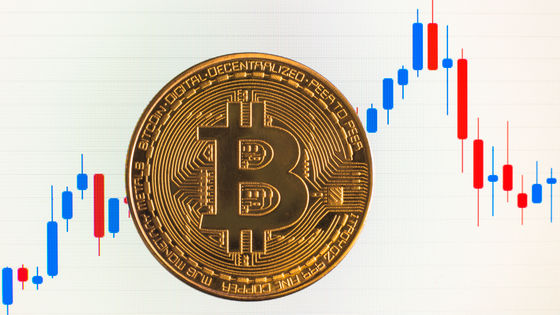 On May 18, 2020, the price of Bitcoin temporarily fell below $ 43,000 (about 4.7 million yen), dropping about 30% from the $ 63,000 (about 6.9 million yen)
recorded in mid-April 2021.
Was recorded. It has been pointed out that the background of the sharp drop in the Bitcoin market is the confusion caused by Tesla's CEO Elon Musk and the rampant fraud involving crypto assets (virtual currency).
Bitcoin at February lows after Musk tweets; AT & T merging WarnerMedia with Discovery– as it happened | Business | The Guardian
https://www.theguardian.com/business/live/2021/may/17/bitcoin-tumbles-musk-tweets-ftse-reopening-stock-markets-inflation-business-live
Spotting cryptocurrency investment scams | FTC Consumer Information
https://www.consumer.ftc.gov/blog/2021/05/spotting-cryptocurrency-investment-scams
Elon Musk impersonators have stolen more than $ 2 million in cryptocurrency since October --The Verge
https://www.theverge.com/2021/5/17/22440425/elon-musk-impersonator-cryptocurrency-bitcoin-twitter-scam-report-ftc
Elon Musk Controls Bitcoin and Dogecoin Prices With Pure Magic --Bloomberg
https://www.bloomberg.com/opinion/articles/2021-05-17/elon-musk-controls-bitcoin-and-dogecoin-prices-with-pure-magic
Below is a chart
showing the price movements of Bitcoin from May 17th to 18th. Bitcoin's price temporarily fell below $ 43,000 and traded at the lowest price in about three months since February 2021.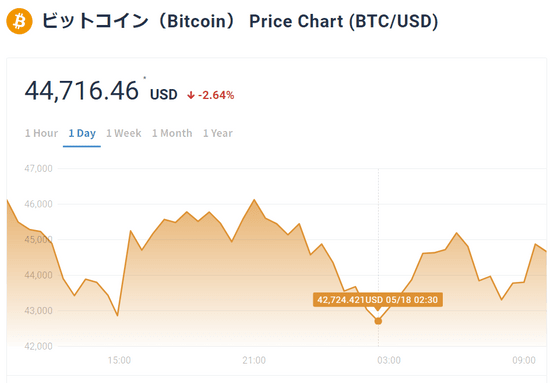 According to media reports, the price of Bitcoin fell because investors were worried about Mr. Musk's behavior. Mr. Musk announced on March 24 that Tesla will support Bitcoin payments, but Tesla announced that it would stop supporting just 49 days later. It has been revealed that the virtual currency market was hit by a great deal of turmoil, such as the outflow of about 41 trillion yen due to the sudden fluctuation of the market price caused by this.

40 trillion yen blows away after Tesla stops 'buying a car with Bitcoin', Elon Musk justifies on Twitter-GIGAZINE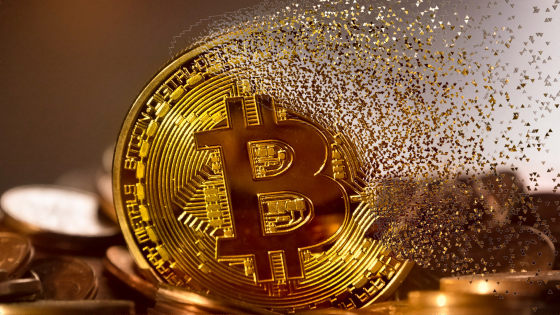 Musk also replied 'certainly' to a tweet suggesting that Tesla would sell Bitcoin. This spurred the move to sell Bitcoin.

Indeed

— Elon Musk (@elonmusk) May 16, 2021


However, after that, Mr. Musk announced that 'Tesla does not sell Bitcoin', and the Bitcoin market picked up, but even at the time of writing the article, it was weak, falling below $ 45,000 (about 5 million yen). It has changed to.

To clarify speculation, Tesla has not sold any Bitcoin

— Elon Musk (@elonmusk) May 17, 2021


Cryptocurrency-related scams that occur frequently are adding to this situation. The Federal Trade Commission (FTC) of the United States said on May 17, 'Since October 2020, more than 7,000 cases of cryptocurrency fraud have been reported, totaling $ 80 million (about 8,732 million yen). Damage has occurred. ' Among these damages, there is also a case where a total of 2 million dollars (about 218 million yen) was stolen by posting on SNS impersonating Mr. Musk.

Regarding the impact of Mr. Musk on the cryptocurrency market, Bloomberg columnist Matt Levine said, 'The power of Mr. Musk to keep moving Bitcoin and Dogecoin prices on a whim is truly unprecedented, amazing and almost magical. It's like. '

Dogecoin is a virtual currency based on the Internet meme ' Doge ', and it is known that Mr. Musk is also actively involved in its development and operation. Due to its origin, Dogecoin was originally called a 'joke currency', but since Mr. Musk often referred to Dogecoin, it has been rapidly gaining attention in recent years.

'When I see these unpleasant threads, I want to dig into Dogecoin,' Musk tweeted in response to a tweet criticizing Bitcoin's behavior.

Obnoxious threads like this make me want to go all in on Doge

— Elon Musk (@elonmusk) May 16, 2021
in Note, Posted by log1l_ks