Tesla buys Bitcoin for 157.7 billion yen and the price hits the highest price, Tesla cars can be purchased with Bitcoin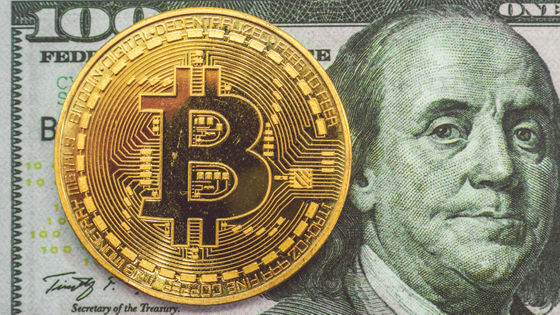 On February 8, 2021, electric car maker Tesla announced that it had purchased Bitcoin, a crypto asset, for $ 1.5 billion. As a result, the price of Bitcoin temporarily exceeded $ 43,000 (about 4.52 million yen), setting a new record high.

Tesla buys $ 1.5 billion in bitcoin, plans to accept it as payment

https://www.cnbc.com/2021/02/08/tesla-buys-1point5-billion-in-bitcoin.html
In a document
submitted by
Tesla to the Securities and Exchange Commission (SEC)
on February 8, 'In January 2021, we invested to diversify our assets and gain the flexibility to maximize profits. We have changed our policy. We have since invested a total of $ 1.5 billion in Bitcoin based on this policy, 'he said, revealing that he had bought a large amount of Bitcoin.
At the same time, Tesla said, 'We plan to start accepting Bitcoin as a payment method for products in the near future,' and expressed the idea of making it possible to purchase Tesla cars etc. with Bitcoin.
In January, Tesla CEO Elon Musk added '#bitcoin' to his Twitter profile,
causing Bitcoin to skyrocket,
and posted a tweet about 'Dogecoin,' a play on
the Shiba Inu 'Doge,
' which became an internet meme. It is attracting attention for its reference to crypto assets, such as raising its price significantly.
Elon Musk mentions Shiba Inu's virtual currency 'Dogecoin' made with jokes, price rises at a stretch --GIGAZINE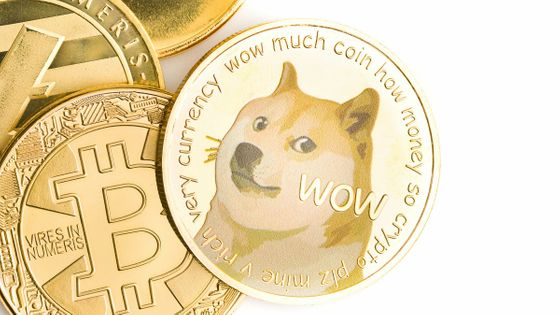 US news media CNBC said, 'Tesla is investing a significant portion of its cash in Bitcoin with this move to Bitcoin. According to the company's most recent report, Tesla will be at the end of 2020. The total amount of cash and cash-equivalent assets in hand was over $ 19 billion, 'said Tesla's willingness to invest in Bitcoin. I pointed out that there is.
Bitcoin's price soared following Tesla's announcement, temporarily surpassing $ 43,000 and hitting a record high. The Bitcoin market has continued to grow rapidly since then, recording $ 46,710 at the time of writing the article.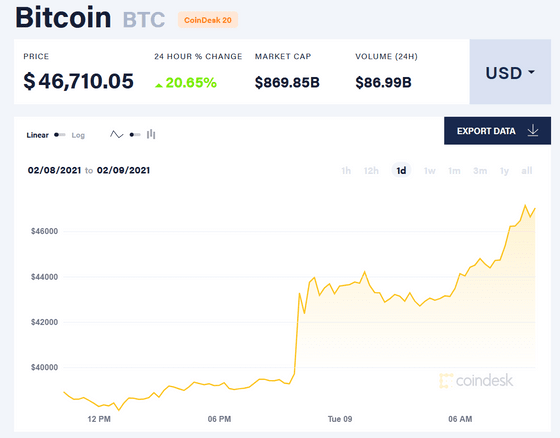 by CoinDesk