Only 12 anti-vaccines produce two-thirds of social media anti-vaccine content with more than 810,000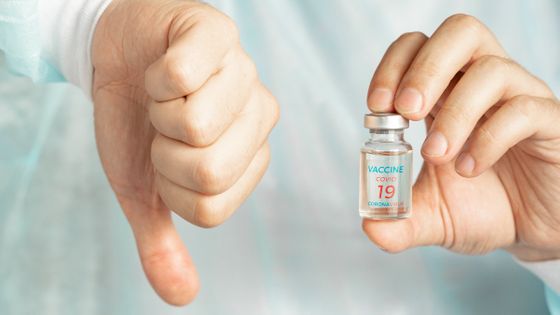 Anti-vaccine
people are not only avoiding vaccination themselves, but also disseminating false information about vaccines on social media etc., which is regarded as a problem because it adversely affects other people. According to a survey by the non-profit
Center for Countering Digital Hate (CCDH)
and Anti-Vax Watch
, which monitors the anti-vaccine industry, 'two-thirds of the anti-vaccine content spread on Facebook and Twitter. Was produced by only 12 anti-vaccines. '
The Disinformation Dozen | Center for Countering Digital Hate
https://www.counterhate.com/disinformationdozen
Most Anti-Vaccine Conspiracies Online Come From The Same 12 People, Study Shows
https://www.sciencealert.com/most-anti-vaccine-conspiracies-online-come-from-the-same-12-people-study-shows
Anti-vaccines who do not vaccinate their families have long caused major public health problems.
In the United States, measles, which
was once declared eradicated due to the decline in vaccination rates,
has re-
emerged, and children have been vaccinated in the intensive care unit (ICU) for 47 days due to
tetanus.
Some parents refused.
Parents still refuse to vaccinate a boy who was hospitalized in the ICU for 47 days due to tetanus-GIGAZINE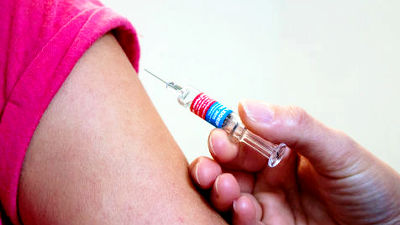 Anti-vaccines continue to work in the pandemic of the new coronavirus infection (COVID-19)
, spreading false information such as 'COVID-19 vaccination causes infertility
.' Declining vaccination rates due to anti-vaccine movements pose a public health risk to the country and the world as a whole, as it is important for many people to be vaccinated to control the COVID-19 epidemic. I will.
CCDH and Anti-Vax Watch extracted 812,000 anti-vaccine contents posted and shared on Facebook and Twitter from February 1st to March 16th, 2021 and analyzed the sources of the contents. As a result, it was found that two-thirds of the anti-vaccine content spread on social media was produced by only 12 anti-vaccineists called 'Disinformation Dozen'.
According to the research team, up to 73% of the 689,000 anti-vaccine content posted and shared on Facebook was posted by 'Disinformation Dozen.' Also, of the 120,000 contents tweeted and shared on Twitter, up to 17% could be traced back to 'Disinformation Dozen'.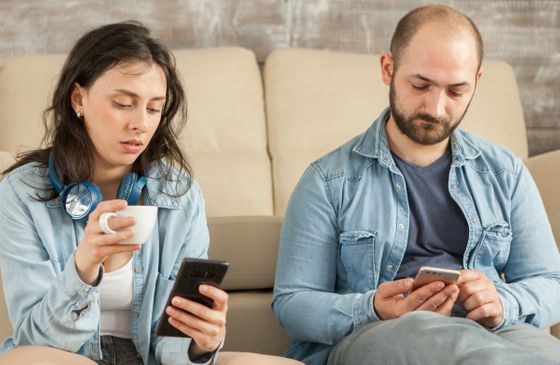 The 12 people identified in this study are alternative medicine advocate
Joseph Mercola
, anti-
vacuumist and conspiracy theorist Robert F. Kennedy Jr.
, and alternative medicine activist
Ty Bollinger.
, Anti-
vacuum activist Sherri Tenpenny
, anti-Jewish, anti-LGBTQ, anti-
vacuumist Rizza Islam
, conspiracy theorist Rashid Buttar,
who sells 'drugs to treat autism and cancer,' alternative medicine Erin Elizabeth, who runs the website and sells fake information videos, Sayer Ji, who has a book on alternative medicine,
Kelly Brogan,
who is a conspirator and author of alternative medicine, and Christiane Northrup
, a conspirator and obstetrician and gynecologist. Ben Tapper, an alternative medicine activist, and Kevin Jenkins, a conspirator and anti-vacuumist.
Imran Ahmed, CEO of CCDH, said, 'What is attracting public attention on the Internet is the threat of COVID-19, which lacks relevant medical expertise and is fraudulently profited from disinformation. It's a small group that abuses social media to disinformation about disinformation and vaccine safety, 'he said, blaming Disinformation Dozen.
According to researchers in the anti-vaccine industry, the focus of anti-vaccine content on social media is not just individuals, but highly organized groups that pursue profits. 'The key figures in the'anti-vaccine industry'are a coherent group of professional advertisers, each with hundreds of staff, each with as many as 60 people,'
Ahmed told Nature Medicine
in March 2021. They run million-dollar organizations, primarily in the United States, who create training manuals for activists, tailor their messages to different audiences, and, like any other industry, annually. We will arrange a meeting, 'he said, arguing that anti-vaccine content is being produced by advanced organizations.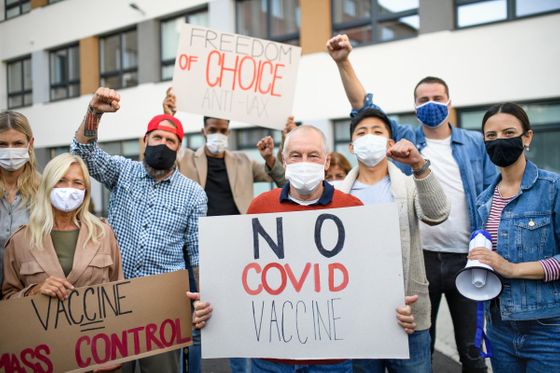 In addition, although social media accounts related to 'Disinformation Dozen' are being suspended or restricted, some people are still leaving their accounts and maintaining their influence on their supporters.