ASUS Zenfone series latest model 'Zenfone 8' overseas review summary, what is the evaluation obtained of 'iPhone 12 mini for Android'?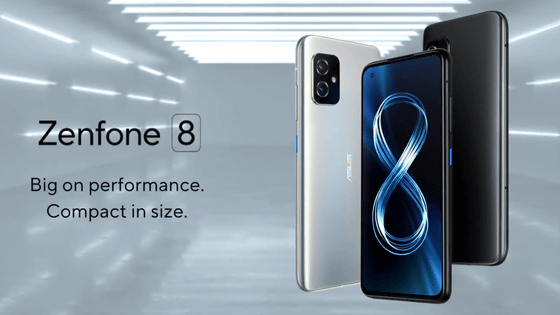 On May 13, 2021 local time, Taiwanese smartphone giant ASUS announced 'Zenfone 8 ', the latest model in the
Zenfone series.
Prior to this official announcement, it seems that Zenfone 8 was lent out in advance to overseas IT news sites, and many reviews saying 'I actually tried using Zenfone 8' have appeared in line with the lifting of the information ban. I will.
ZenFone 8 | Big on Performance. Compact in Size. | ASUS Global
https://www.asus.com/event/ZenFone8/
The newly introduced 'Zenfone 8' is a small 'ZenFone 8' as a flagship machine with a width of 68.5 mm and a 5.9-inch display, which tends to be larger, and a high-performance camera for the rear by rotating the camera part 180 degrees. A lineup of two models called 'Zenfone 8 Flip' equipped with a flip camera mechanism that can also be used as an in-camera.
Zenfone 8 is packed with the current top model 'Snapdragon 888 5G
' and 16GB of memory in a compact housing of 68.5mm x 148mm x 8.9mm & 169g.
All cameras are made by Sony, the main camera is the 64 million pixel 'IMX686', the ultra wide angle is the 12 million pixel 'IMX363' capable of macro shooting of 4 cm, and the in-camera is the 12 million pixel 'IMX663'. In addition, the display is 120Hz Samsung AMOLED, adopts 'Gorilla Glass Victus' boasting 2m drop resistance, and supports HDR10 + and 112% DCI-P3 color gamut. It is IP68 waterproof and dustproof and has a 4000mAh battery. In this announcement, the price of Zenfone 8 was revealed to be 599 euros (about 79,000 yen), but the Japanese price is unknown.
The Infinitely Powerful Zenfone 8: Official Launch Film | ASUS --YouTube
About such Zenfone 8, more than 10 IT media reports review articles just by checking. The Verge, which reports articles in various genres centered on IT, highly evaluated that 'there is no problem with performance.' The responsiveness and display size of 5.9 inches fit in my hand, and I praised it for being a good fit in my pocket.
Asus ZenFone 8 review --The Verge
https://www.theverge.com/22431051/asus-zenfone-8-review
On the other hand, regarding the camera, he pointed out that the default settings are a little unnatural for color adjustment and that there is no telephoto lens, and he said 'good but not great'.
Regarding the comparison with the iPhone 12 mini,
which Zenfone 8 self-identifies as a rival, the size, specifications, waterproof and dustproof performance, camera configuration, etc. are similar, so although it is described as 'iPhone 12 mini for Android', the
iPhone 12 mini
He pointed out that small smartphones are not selling well, touching on the fact that
sales are the worst in the series.
Anticipating the struggle of the Zenfone 8 which is also small, he concluded, 'If you want camera performance and battery life, you should hit another.'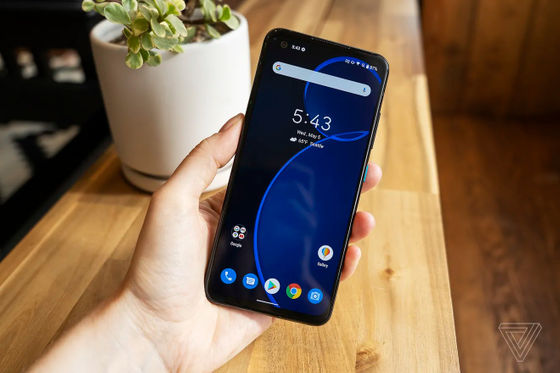 Mobile news sites such as Laptop Mag
,
Android Police
, and
Android Authority
also share the same tone: 'The usability and specifications are good, but the camera and battery are difficult.' Regarding usability, all sites have achieved IP68 waterproof and dustproof performance, adopted Gorilla Glass Victus for the display, 68.5 mm × 148 mm × 8.9 mm in size, and the curved back is very easy to hold. But it is praised. In addition, ASUS's original interface 'ZenUI 8' is equipped with a 'one-handed mode' that slides the active part of the display downward to make it easier to operate with one hand, and this one-handed mode is also said to be 'easy to use'. It plays a role in. In addition, the fact that it is equipped with a 3.5mm earphone jack, which is often eliminated in recent smartphones, and in-screen fingerprint authentication were also popular.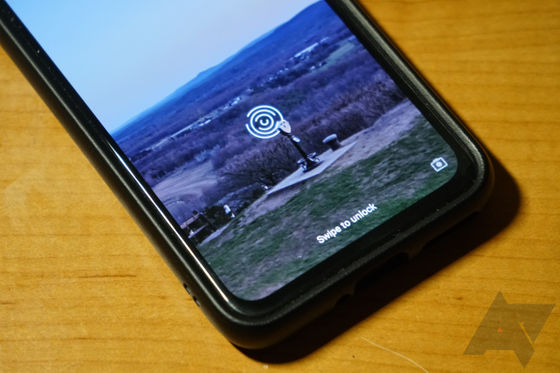 Regarding specs, ASUS
only offers the gaming smartphone 'ROG Phone' series
, and it is highly evaluated that games that require specs such as
'PUBG Mobile' will move smoothly.
It is reported that it is equipped with the current fastest processor 'Snapdragon 888 5G' and has set a benchmark that is comparable to flagship machines made by other companies such as 'Samsung Galaxy S21' and 'Xiaomi Mi 11 Ultra'.
On the other hand, the two companies complained about the camera and the battery. Although it is said that the camera is sufficient for normal use, 'there is only a digital zoom, and the digital zoom also collapses at 4x or more' (Laptop Mag), 'It is extremely distorted when shooting other than close-up shots at an ultra-wide angle' (Laptop Mag, (Image below), 'Saturation tends to be low at both ends of the dynamic range, and HDR is not optimal' (Android Police), 'Sometimes there are mistakes in white balance, and the impact of color correction etc. makes Samsung Galaxy 'Inferior to competing products such as S21' (Android Authority), 'Rough texture in dark places, lack of contrast' (Android Authority), the result is that Ara is pointed out.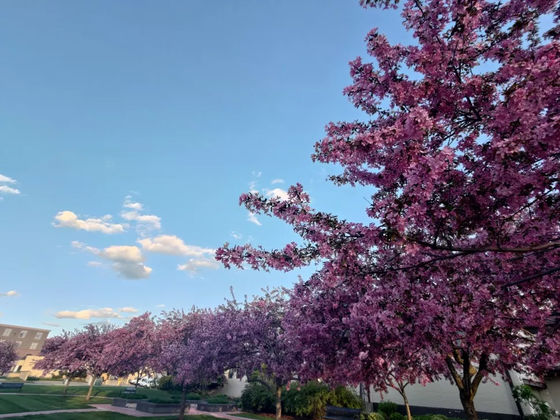 Regarding the battery, in the Laptop Mag experiment, when the display is set to 120 Hz, it is said that 'it lasts 9 hours 59 minutes on average', and each company 'has a large capacity battery for the main body size, and the battery life is also 'It can be used for a whole day if it is used normally,' but I was concerned about the fact that setting it to always on display had a significant effect on battery life.

In any case, each company has a tone that it can be said that it is a rival to the iPhone mini 12 but it can not be said to be 'clearly above', and it is said that it will not hold the hegemony of the Android market. , 'One of the strongest current Android models'.