Cost Performance Too high a smartphone "Zenfone" makes it possible to predict smartphone's price reduction competition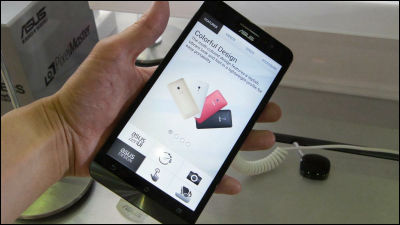 ASUS smartphone "ZenfoneSeries is a 5 inch smartphone "Zenfone 5"Is only 4990 Taiwan dollars (about 17,000 yen) and it is popular as a high-quality smartphone at a very low price. Zenfone series not yet released in JapanCOMPUTEX TAIPEI 2014I tried it at the ASUS booth.

Phones - ASUS ZenFone 5 - ASUS
http://www.asus.com/Phones/ASUS_ZenFone_5/

Next to the ASUS booth's LEGO ......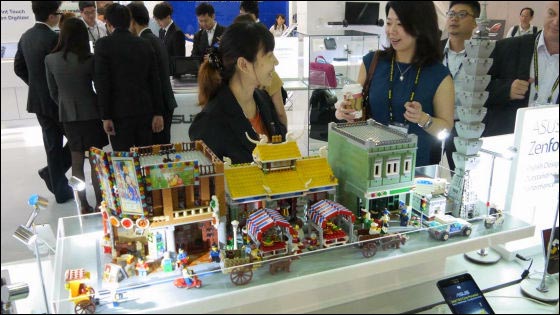 Three models of the Zenfone series are on exhibition. This is a color variation of the 4 "smartphone" Zenfone 4 ".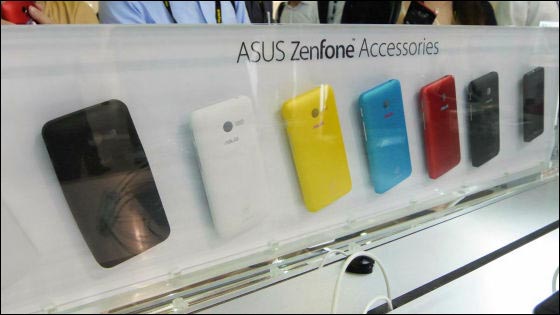 The CPU is equipped with Atom Z2520 (up to 1.2 GHz · dual core). It weighs 115 g and is lightweight.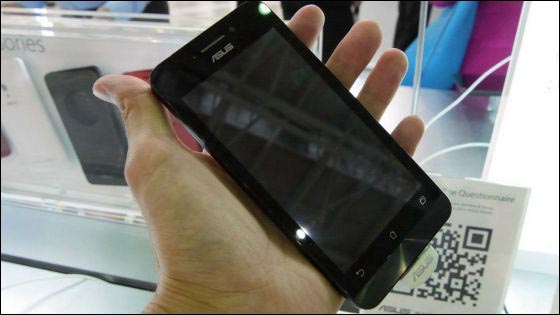 Slightly smaller when aligned with the 5-inch smartphone Nexus 5 (right).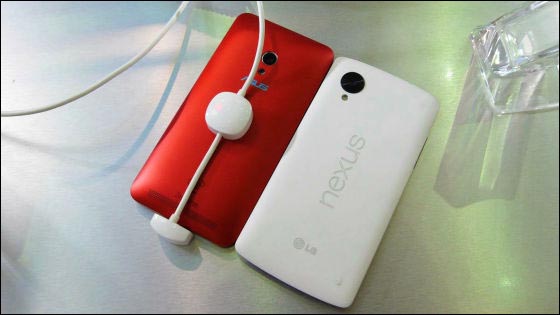 You can check how Zenfone 4 actually moves in the following movie.

I tried ASUS's Zenfone 4 with COMPUTEX TAIPEI 2014 - YouTube


It felt that I felt crisp but also the display sensitivity and touch feeling was good. As a low price smartphone it can be said that the quality is extremely high.

Then 5 inch size Zenfone 5.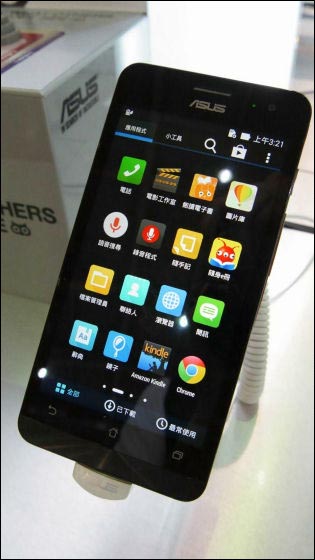 It is like this when compared with Zenfone 4 (right).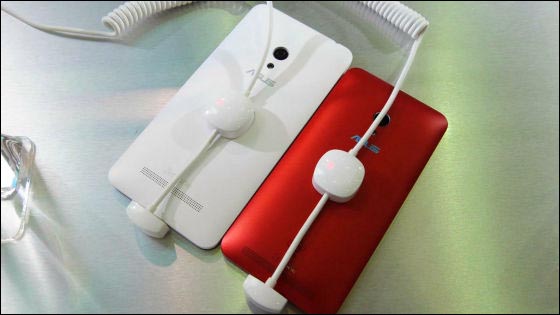 As I touched it, since it is 5 inch size, I can reach the diagonal icon somehow, so I can fully handle one hand.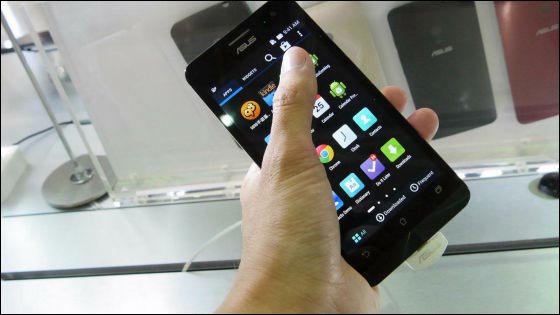 Somehow coloring similar to Nexus 5.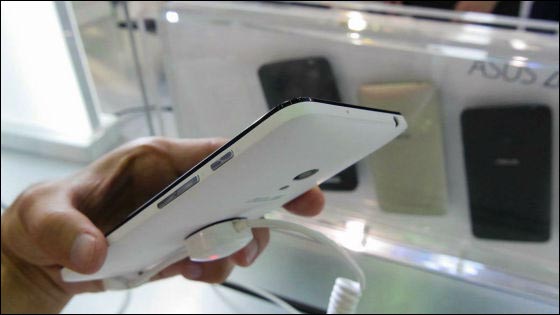 Side by looking like this. You can see that Zenfone 5 is bigger than Nexus 5 (right).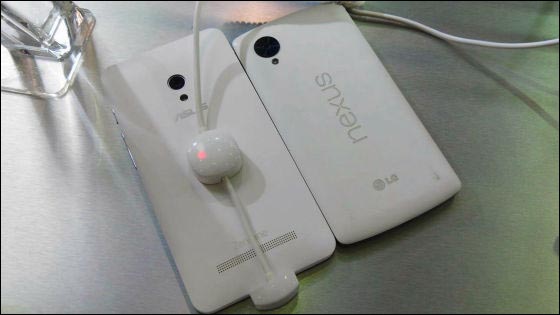 The color of Zenfone 5 is 4 kinds including gold.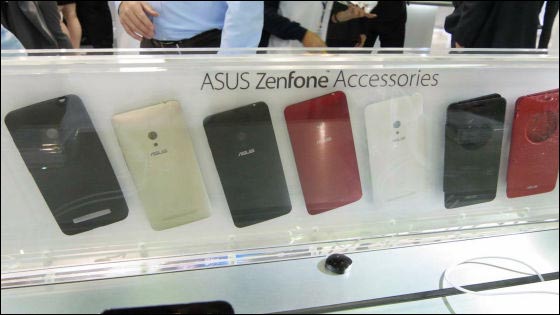 Finally Zenfone 6 6 inches size called Fabret.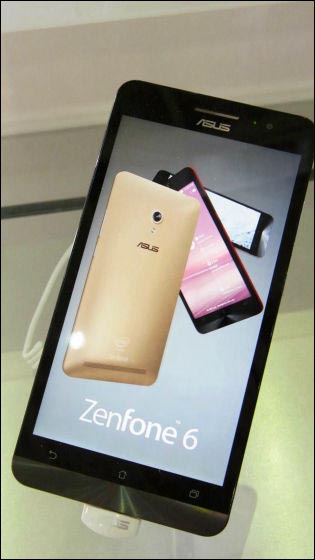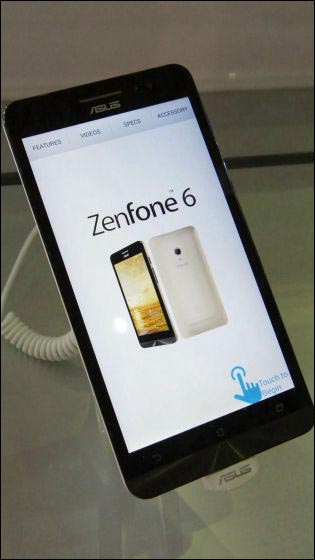 The 6-inch big screen has the truly presence as it is in hand.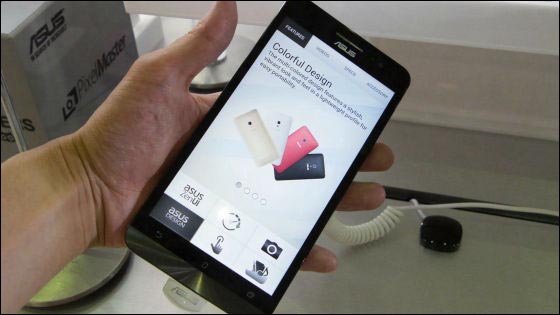 However, one handed operation is quite severe.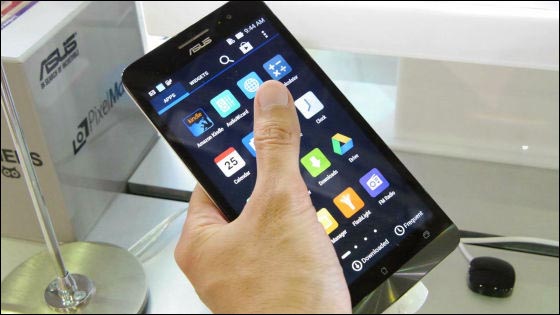 It is even more than one round compared to Nexus 5 (right).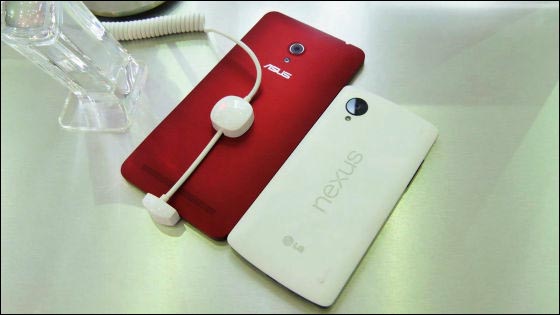 Low price, high quality, SIM Lock-free smartphone "Zenfone" series is currently undecided on sale in Japan. For Zenfone 5, the 16 GB model is 4990 Taiwan dollars (approx. 17,000 yen), the Zenfone 5 LTE version corresponds to the 16 GB model is TWD 6990, the Zenfone 6 16 GB model is TWD 6490 NTD 2000 yen) So it can be said that it is considerable cost performance compared with high quality, it was a model that seems to be quite popular if it is released in Japan.

· Continued
SIM Fleece Maho "ASUS Zenfone 5" of less than 20,000 yen is in low price smaho Maki perfection degree - GIGAZINE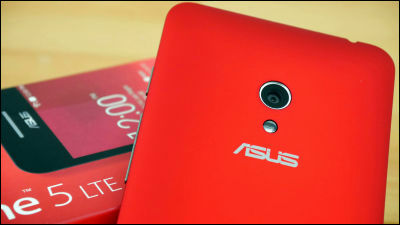 Is SIM Fleece Maho "ASUS Zenfone 4" super cheap as about 10,000 yen can be used properly? - GIGAZINE