I compare the new generation SIM fleece maho "ZenFone 2" with rival models "iPhone 6 Plus" and "Nexus 6"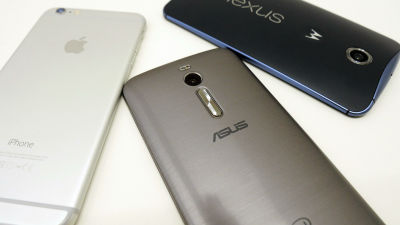 ASUS's latest SIM free smartphone on March 9, 2015 "ZenFone 2"Was launched, as the smartphone the world's first high-end model with 4GB memory"ZE 551 ML"Appeared in Taiwan on March 23.ZenFone 5In high-cost performance SIM free smartphone manufacturers' position as immovable ASUS's high-end smartphone ZenFone 2 is what type of smartphone before Japan landedGet ZenFone 2 in TaiwanThen, I compared it with iPhone 6 Plus · Nexus 6 of a large-screen high-end smartphone that will become a competitor.

Phones - ZenFone 2 (ZE 551 ML) - ASUS
http://www.asus.com/Phones/ZenFone_2_ZE551ML/

Phones - ZenFone 2 (ZE 550 ML) - ASUS
https://www.asus.com/Phones/ZenFone_2_ZE550ML/

◆ Appearance check of 4GB memory model (ZE551ML)
This is a package of 4 GB memory · 64 GB storage model ZenFone 2 (ZE 551 ML).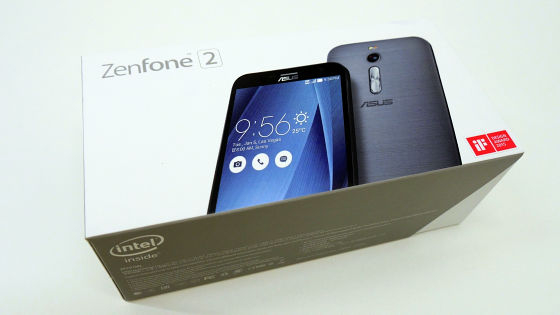 Slide the box and ZenFone 2 appears. Like the iPhone 6, a protective film is wrapped around the whole.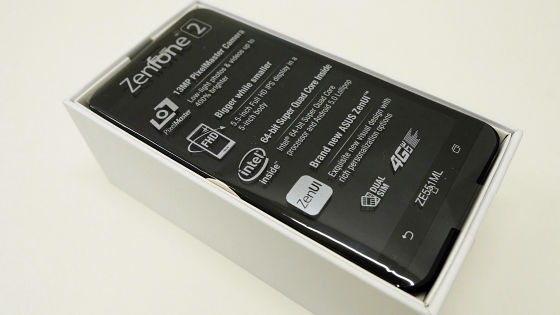 ZE 551 ML has a display size of 5.5 inches (1920 × 1080). SoC is Intel Atom Z 3580 (2.3 GHz quad core), OS is Android 5.0 Lollipop and ASUS 'high-spec model called' monster '.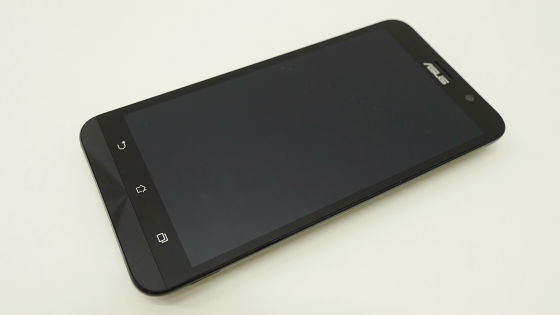 On the front upper part is a front camera with a speaker and 5 million pixels.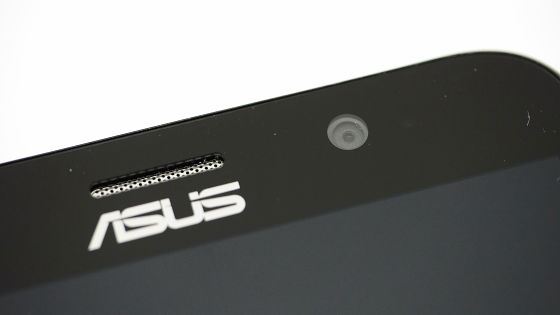 The design of the three buttons printed on the lower front is the same as the previous model ZenFone 5.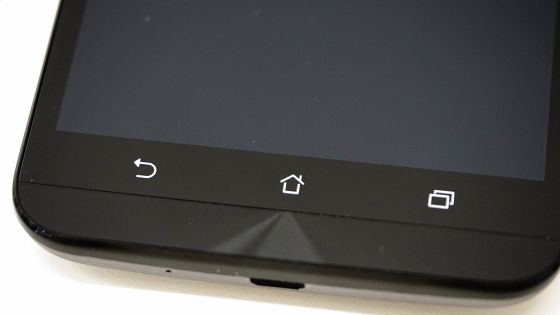 Size is 152.5 mm in length × 77.2 mm in width × 10.9 mm in thickness and 170 g. This time I chose the Silver color.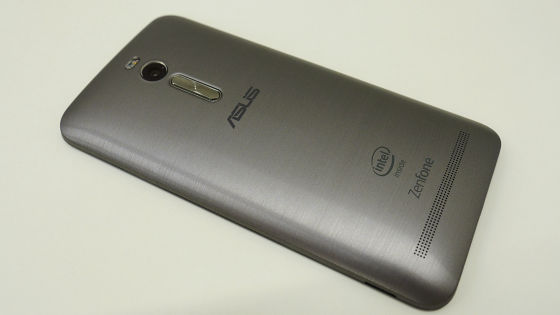 Unlike other ZenFone series back covers are ZenBook and ASUS high spec laptops made from plastic that is familiar hairline. Moreover, there is a feeling of luxury which is difficult to distinguish from aluminum in appearance.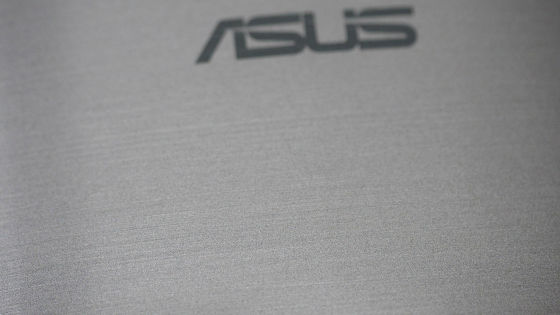 From the left is a microphone, power button, earphone jack on the top.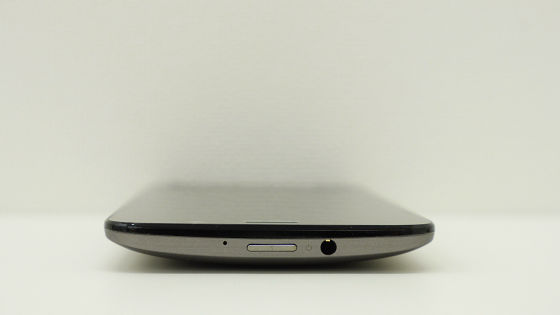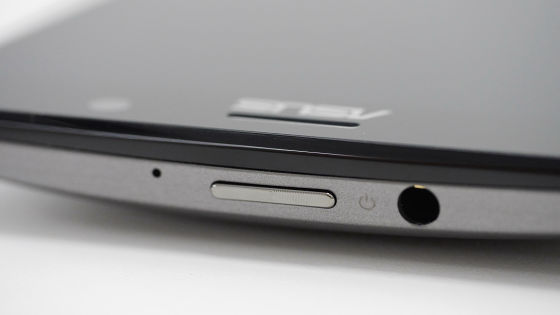 The bottom is a microphone, Micro - USB port.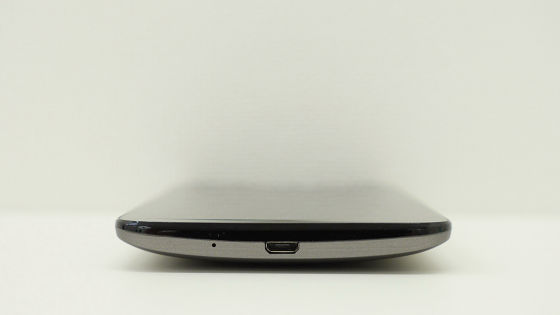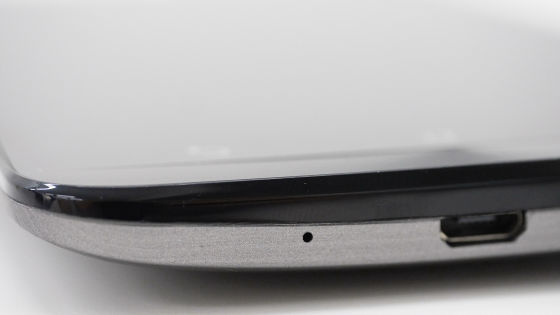 There is nothing on the left side.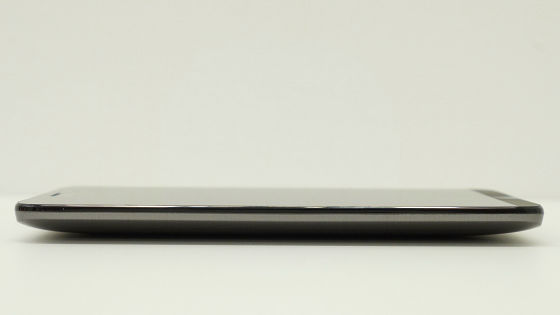 On the right side there is only a dent to open the back cover, there are no buttons on the side.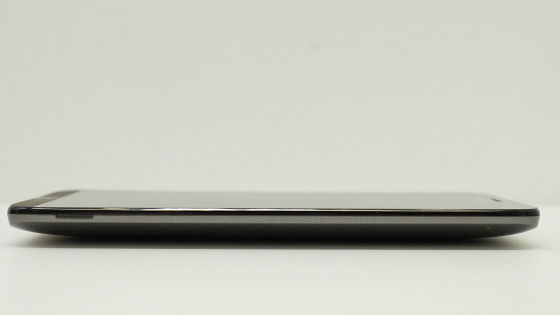 The rear camera has 13 million pixels. Volume button is mounted under the rear camera.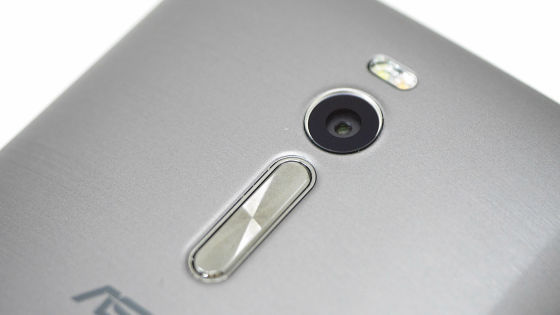 There is also an LED light.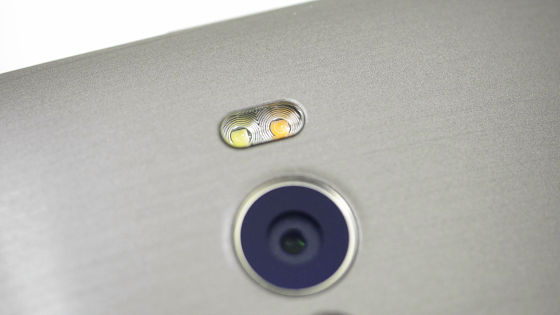 When looking at the physical button well, it is processed hairline and shows the height of texture.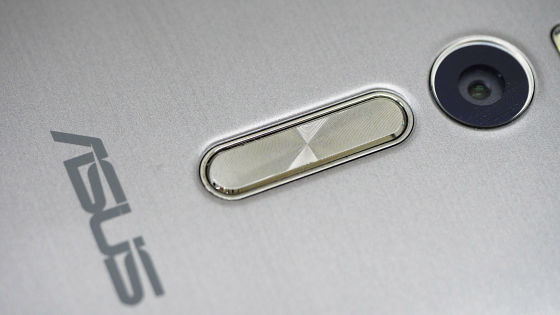 On top of the speaker is the Intel logo mark. ZenFone 2 which has appeared so far has all Intel made SoC.



Because the width is narrow and the back cover is also rounded when taken in hand, holding property is good with 5.5 inch size.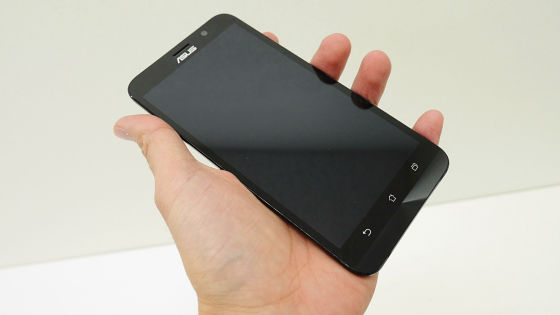 Having it in hand "FabretI will not mind the size of.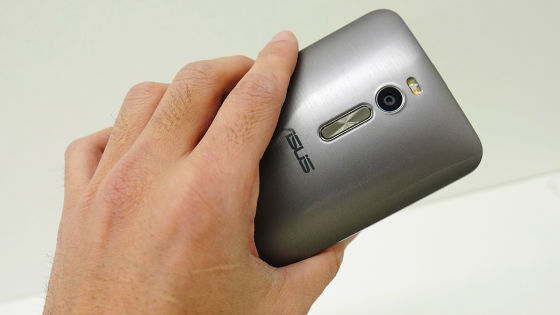 The physical button on the back looks pretty useful.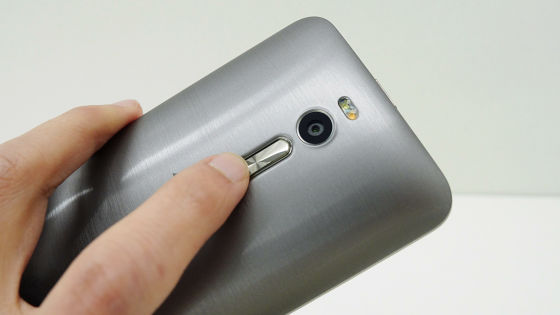 However, it is surprisingly hard to push the power button on the top for small people.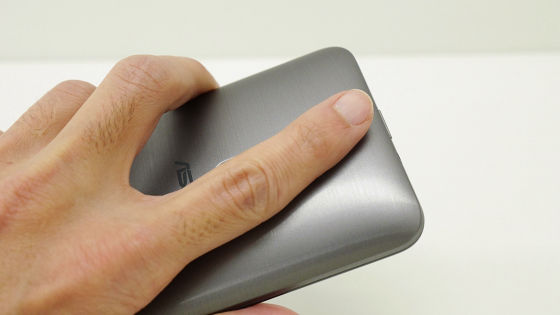 It may be necessary to operate "slightly" to "change over".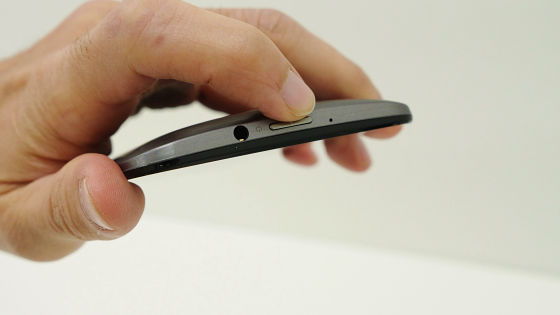 Removing the back cover looks like this.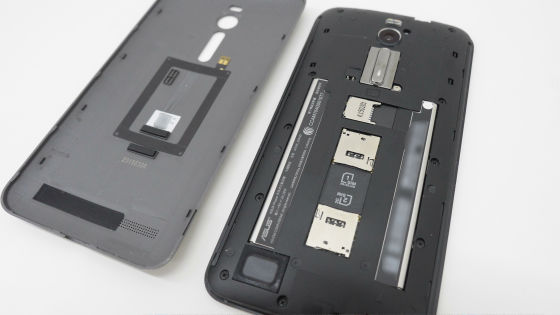 Equipped with 4G + 2G dual SIM card slot and microSD card slot. In addition, the SIM card supports micro SIM size.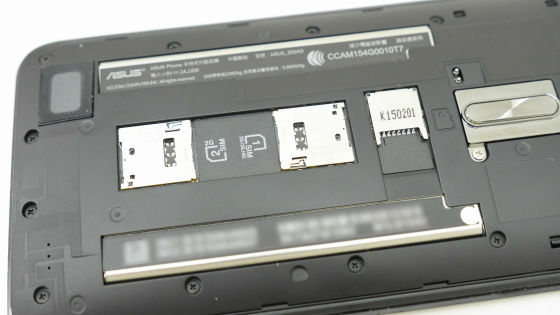 Lower left speaker.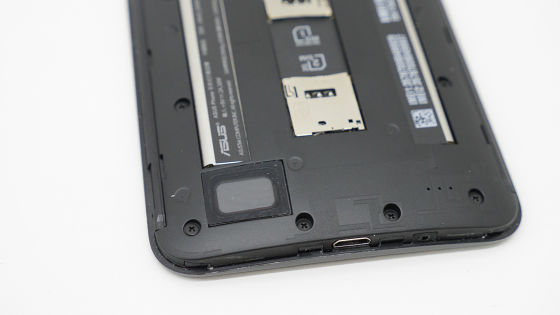 Batteries with a capacity of 3000 mAh are the same as ZenFone 5 unless you break the seal seal of the photo and do not disassemble it.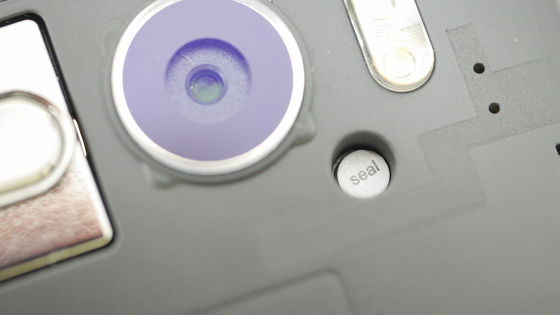 ◆ I tried to compare the size with the rival
First of all, it is a 5.5 inch display that will become rivalry as a high-spec model of large screen sizeIPhone 6 Plus, 6 inch displayNexus 6I compared the size. From left: iPhone 6 Plus, ZenFone 2, Nexus 6. As a result, it turned out that ZenFone 2 was the most compact.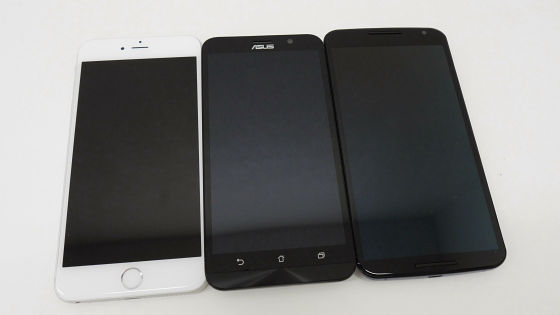 If you compare and compare the top parts on the wall, you will see that ZenFone 2 is smaller by one head.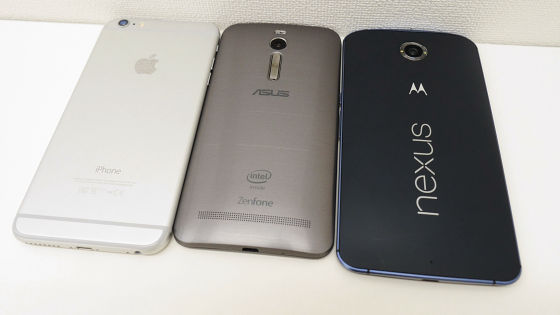 The next generation model ZenFone 2 evolves more compact than its rivals against the previous model ZenFone 5, which was not compact for flattery compared to Nexus 5 etc. due to the wide bezel width above and below.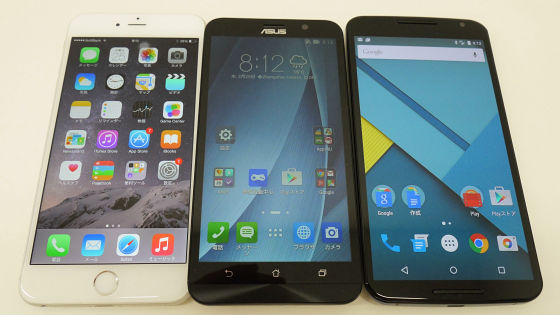 It is like this when compared with iPhone 6. As you can see, ZenFone 2 of 5.5 inch display is also suitable for calling Fabret compared with iPhone 6 of 4.7 inch display.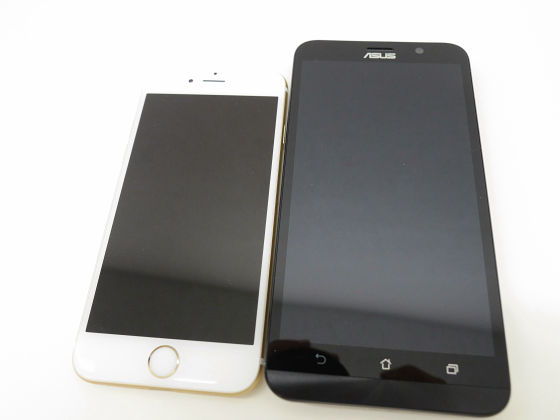 ◆ Check the appearance of 2GB memory model (ZE550ML)
In addition to the high-end model ZE 551 ML equipped with 4 GB memory and 5.5-inch full HD display, ZenFone 2 has a 2 GB memory - a middle range model with a 5.5 inch display (1280 × 720)ZE550MLIt is also on sale.

This is a ZE550ML package with a storage capacity of 16GB.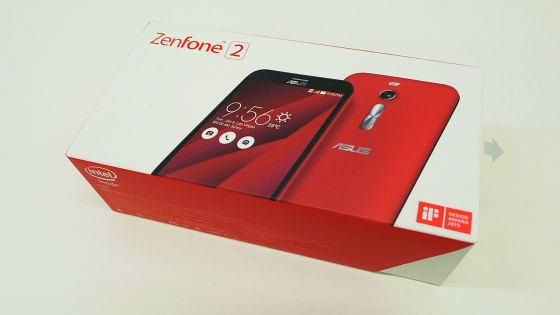 Compared to the high-end model ZE 551ML, the box is also a little compact.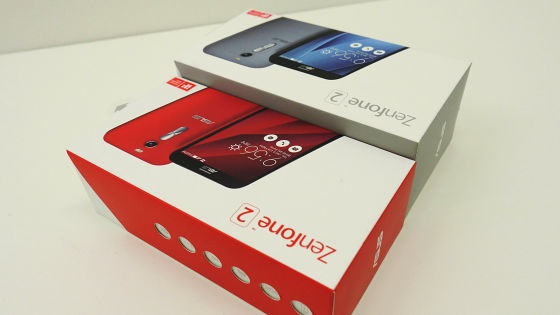 Since ZE550ML (left) and ZE551ML (right) are exactly the same size, they can not be distinguished on the front side.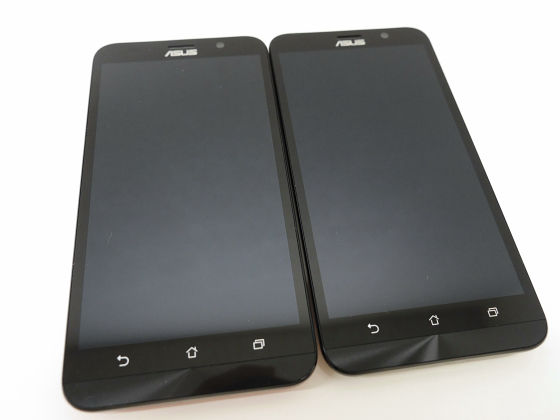 The back side is metallic ZE 551 ML versus ZE 550 ML plastics specification of shiny coating. In terms of luxury feeling it feels like a step less than ZE 551ML.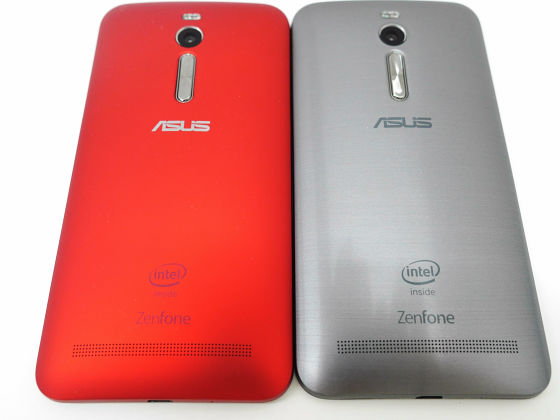 But as with rubber, the moist texture is quite good as well as ZenFone 5's holdability and feel.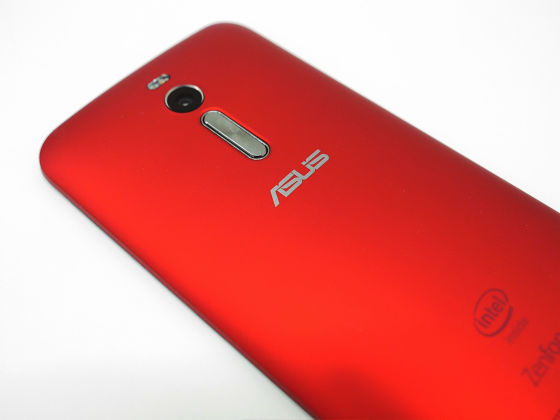 When aligned with ZenFone 5 (right), color and texture are almost the same.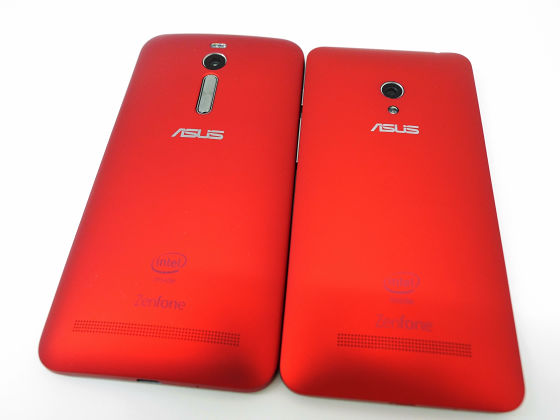 However, if you compare it well, you can see that the ZE550ML is a more rounded design.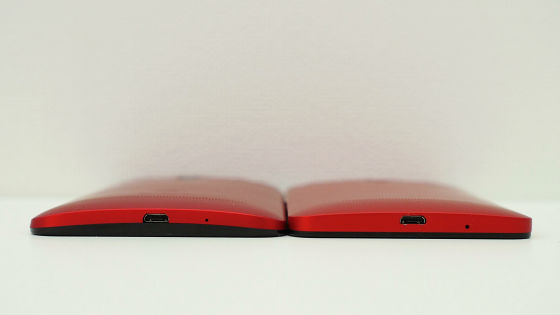 It is also obvious that the upper bezel has been significantly reduced.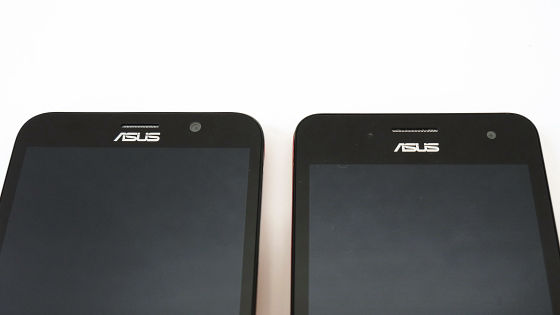 The bottom bezel width was almost the same.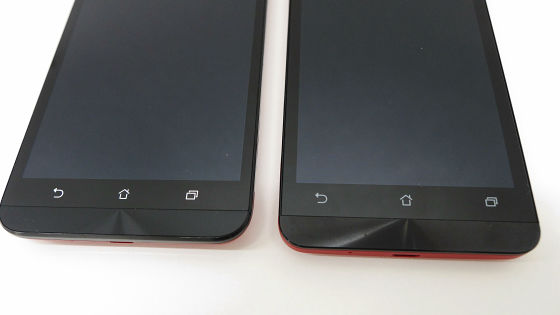 Review articles that actually used ZenFone 2 will be posted soon so please look forward to it.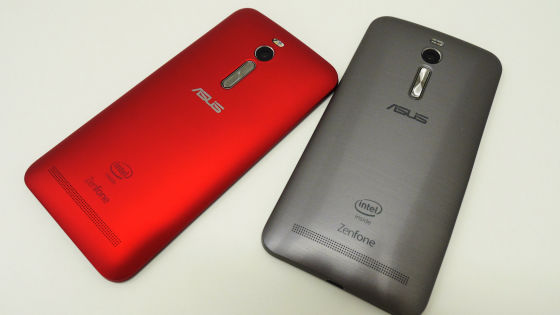 · Continued
ASUS monster smuggled "ZenFone 2" thorough review with the world's largest 4 GB memory - GIGAZINE