ASUS's new smartphone "ZenFone 3" announced, 6 GB memory high end "Deluxe" & 6.8 inch "Ultra" newly released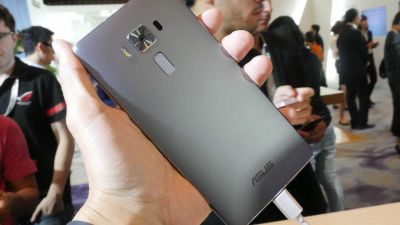 It is the second largest in the world to open in Taiwan and Taipei on May 31, 2016, the largest IT trend show in AsiaCOMPUTEX TAIPEI 2016"ASUS announced the new product launch"Zenvolution"Held. Third generation ZenFone "ZenFone 3"Three models at once, announced.

ZenFone 3 Deluxe (ZS570KL) | Phone | ASUS Global
http://www.asus.com/Phone/ZenFone-3-Deluxe-ZS570KL/

ZenFone 3 (ZE552KL) | Phone | ASUS Global
http://www.asus.com/Phone/ZenFone-3-ZE552KL/

ZenFone 3 Ultra (ZU 680 KL) | Phone | ASUS Global
http://www.asus.com/Phone/ZenFone-3-Ultra-ZU680KL/

The state of Zenvolution can be confirmed in the following article.

ASUS's new product launch "Zenvolution" appeared to "ZenBook 3" and even the robot "Zenbo" - GIGAZINE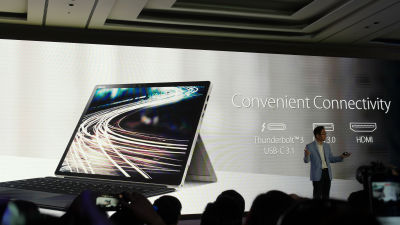 Following the Zenbook 3 series, announcement of the new smartphone "ZenFone 3".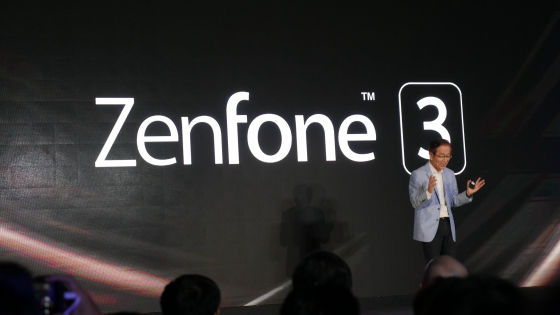 Presenter replaces Jon Chuang, ASUS 's design planning manager, from Johnny S. Chairman.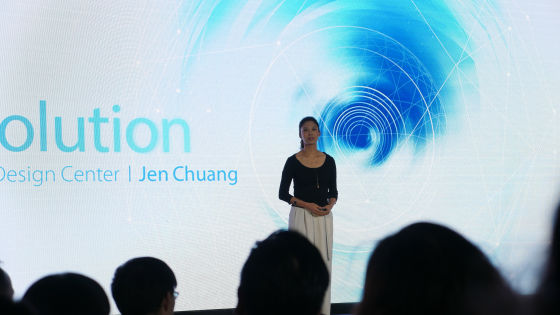 First of all, high-end model "ZenFone 3 Deluxe"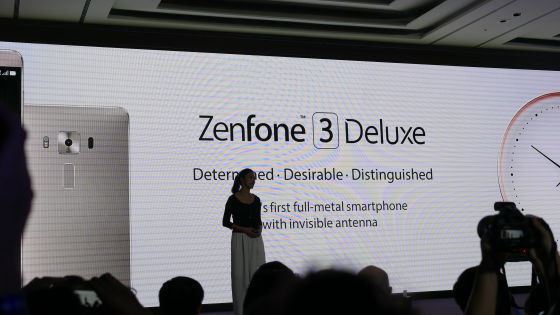 Design with little side bezel. The rear camera has been modified to square out.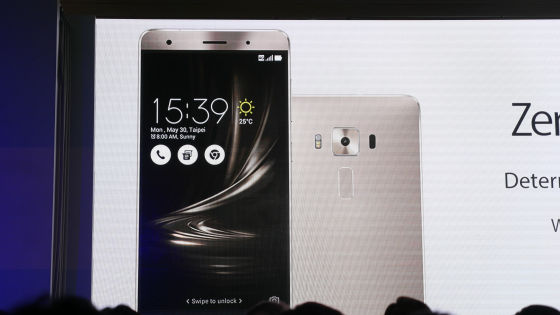 Although it is an all aluminum metal body, there is no antenna line like the D line of the iPhone.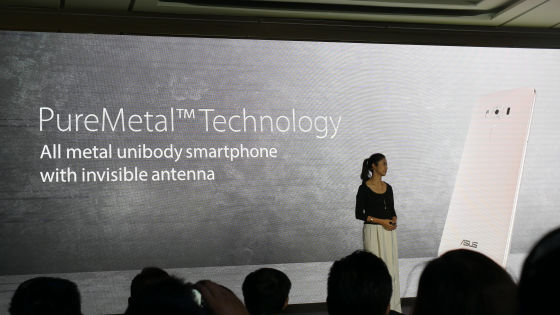 On the curved rear side, the side edge is 4.2 mm thin.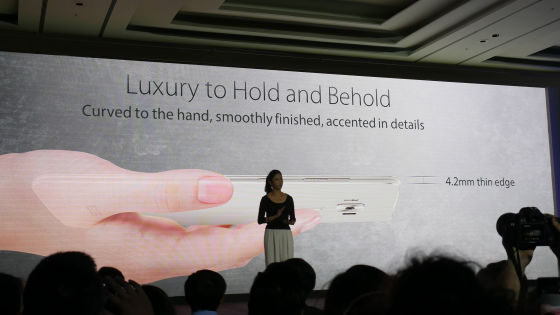 Besides white color, there are also gold, black and blue.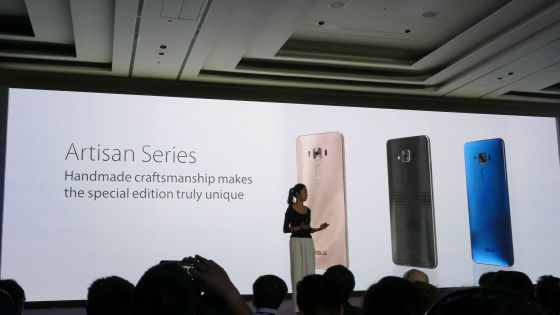 Equipped with 5.7 inch (1920 × 1080) organic EL display which became larger from 5.5 inch of ZenFone 2. The display occupancy of the front is increasing to 79%.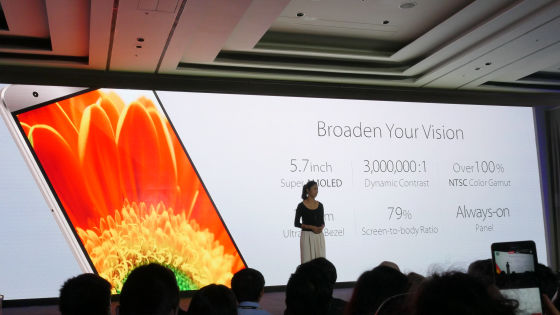 ZenFone 3 said that it improved the camera performance which is one of the most important functions of smartphones.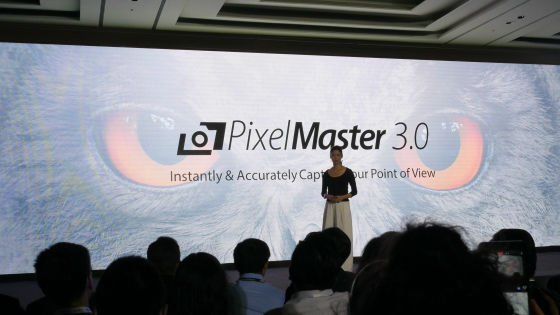 The rear camera adopted by Sony sensor "IMX 318" is 23 million pixels. It is also compatible with 4K movie shooting with 6 layer lens.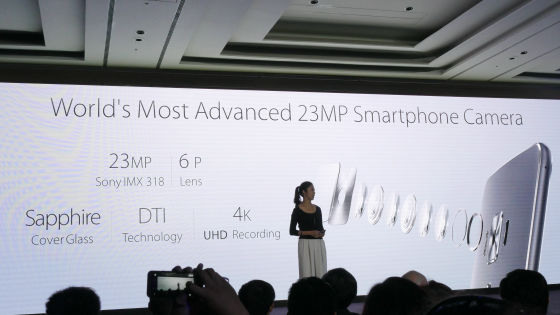 Autofocus of 0.03 second is Tri-Tech specification of laser AF, continuous AF, phase difference AF.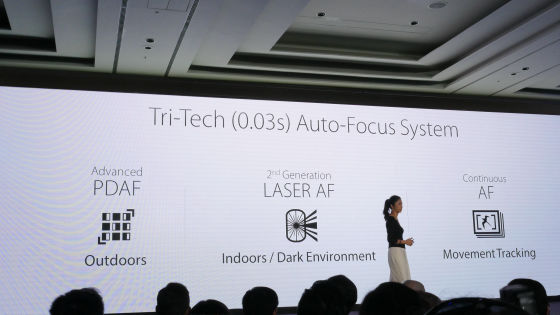 You can take pictures of beautiful scenes.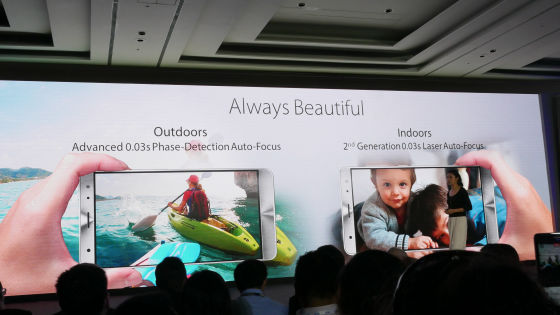 Demonstration of Continuous AF function shot with the subject approaching the camera.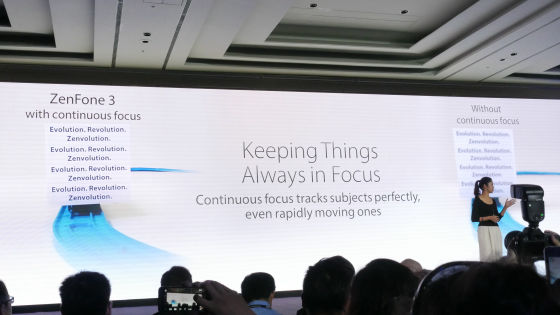 Clearly with Continuous AF function ON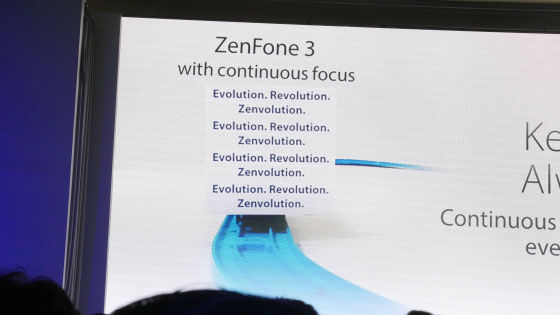 Continuous AF function is off and it feels like this.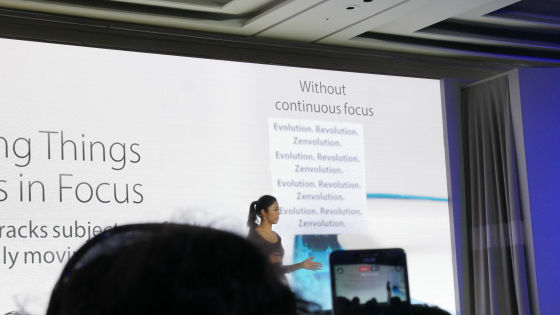 Powerful camera shake correction function. In comparison with iPhone 6 Plus, the stable image of ZenFone 3 Deluxe was clear.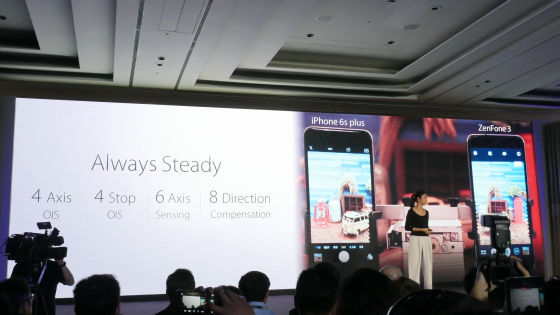 Motion is detected with 3 axis gyro sensor even when shooting movies.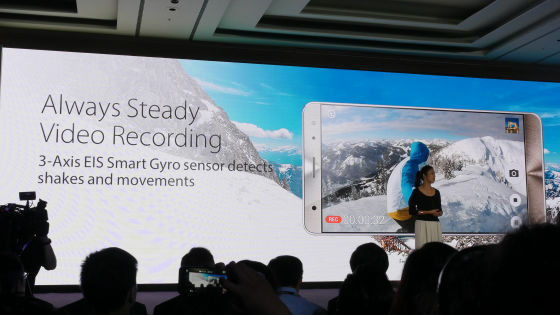 Multiframe-fusion function can synthesize images equivalent to 92 million pixels.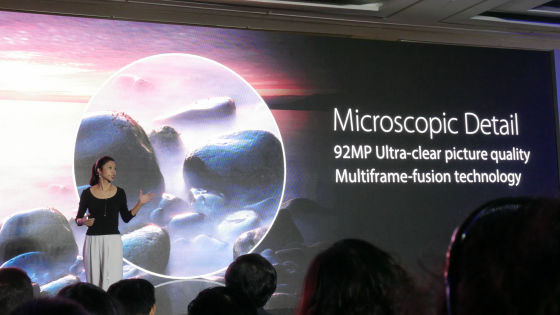 Brilliant image quality and appeal than iPhone 6s.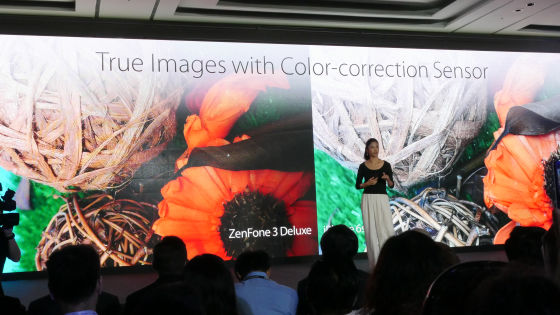 Camera function list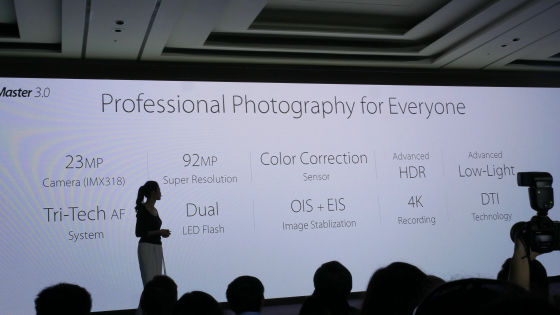 So, the spec of the ZenFone 3 Deluxe which is worrisome is SoC's Snapdragon 820 of Qualcomm, the memory is amazing 6 GB, the high speed storage corresponding to UFS 2.0 is 128 GB and it is huge. Quick charge at Quick Charge 3.0 and fingerprint authentication are also supported.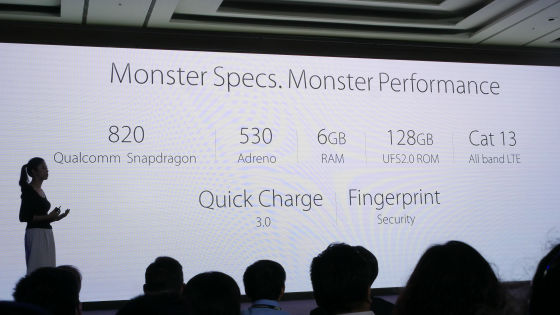 "The world's most powerful smartphone"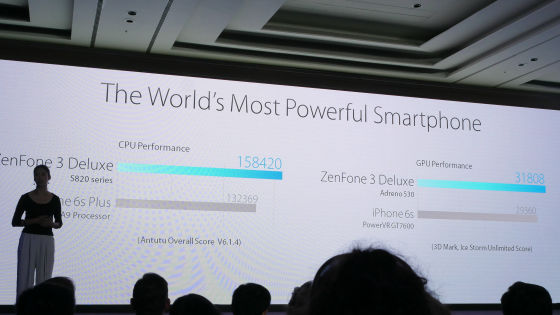 Overwhelming memory capacity of 6 GB.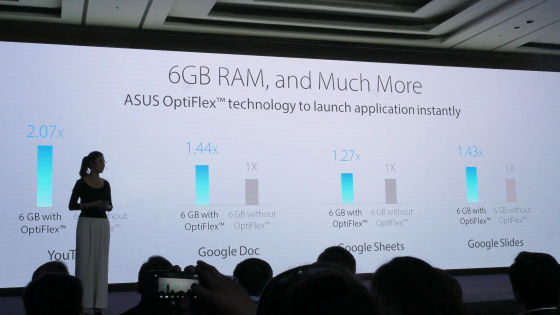 Adopted Type-C USB port.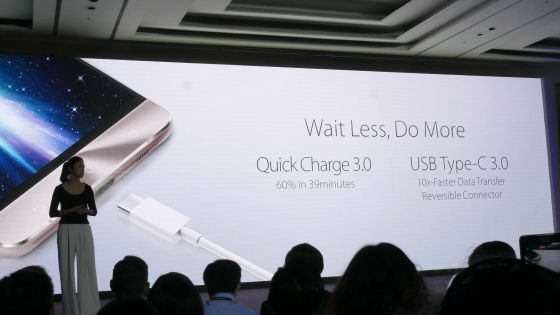 Subsequently, the standard model "ZenFone 3"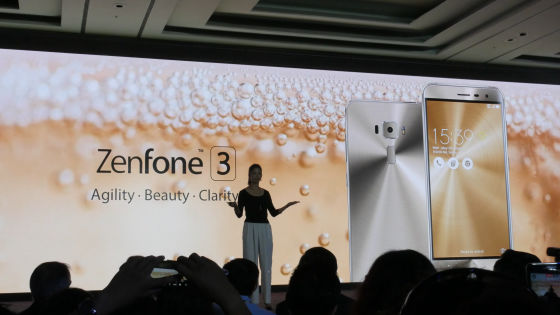 It is 4 colors of black, blue, white and gold.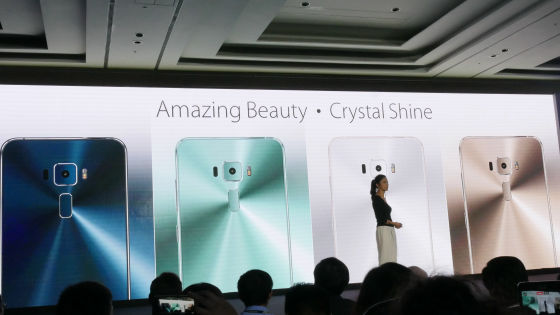 There is also an Expression series that enhanced the design of the back.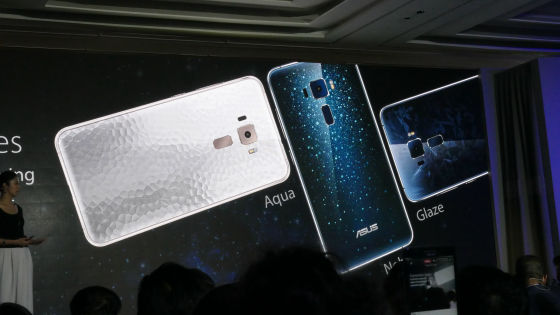 The display is IPS liquid crystal and the bezel width is 2.1 mm. The display occupancy of the front is 77%.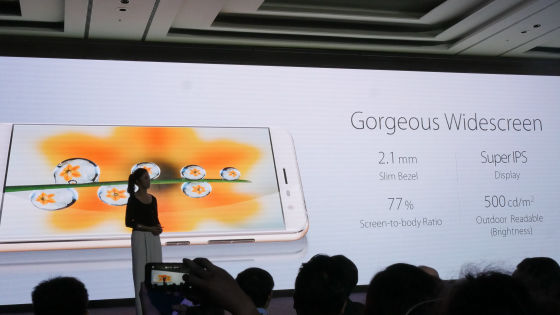 Camera performance list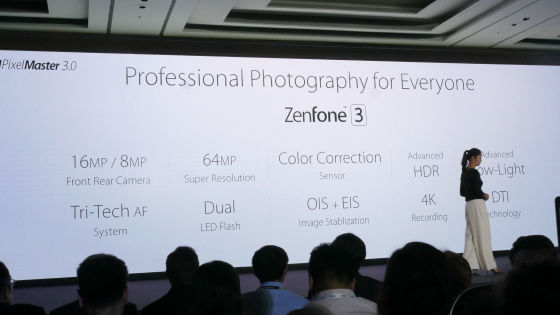 SoC is Qualcomm's Snapdragon 625, 4 GB memory, battery capacity is 3000 mAh, and fingerprint authentication is also supported.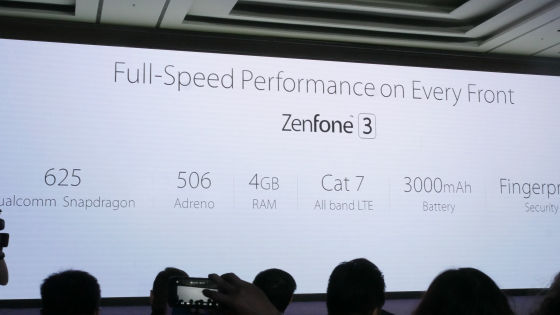 Finally a 6.8 inch huge screen "ZenFone 3 Ultra"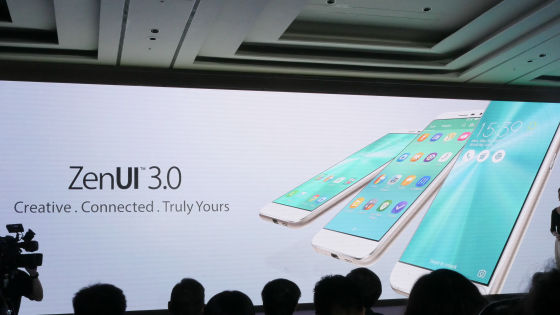 Again Johnny Sie is the president.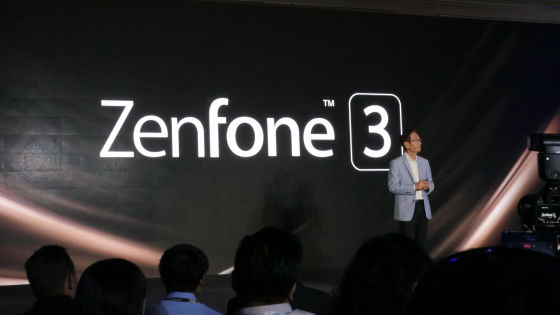 It corresponds also to 7.1 ch surround by DTS Headphone.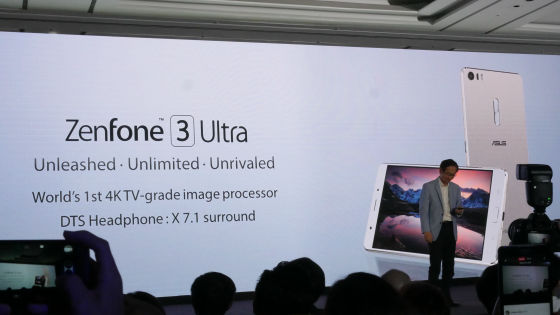 It is no longer a tablet size.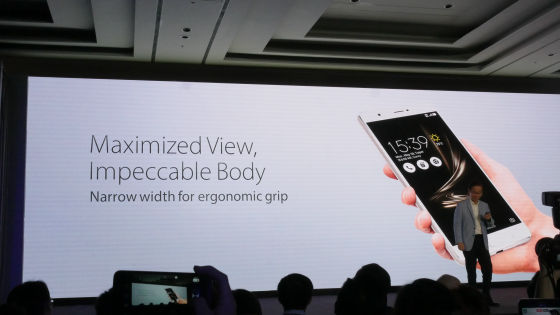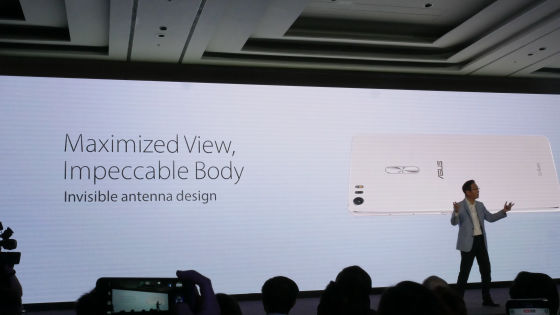 A new era of mobile entertainment has arrived.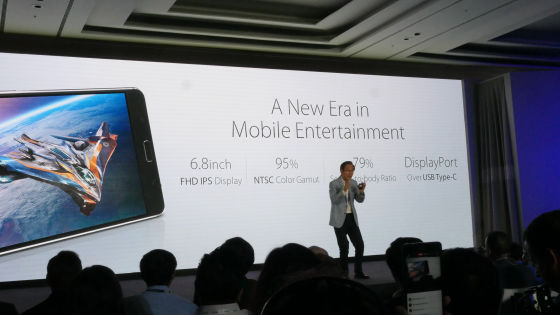 It corresponds to Tru2life + which automatically adjusts to the optimum contrast.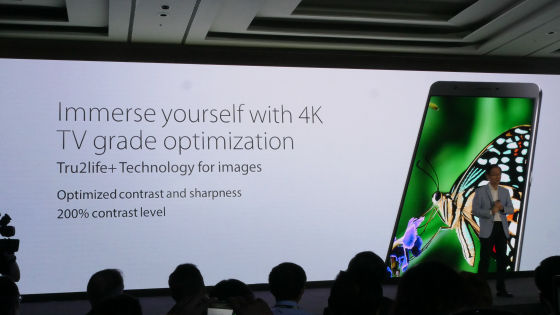 Comparison of Tru2life + function ON / OFF.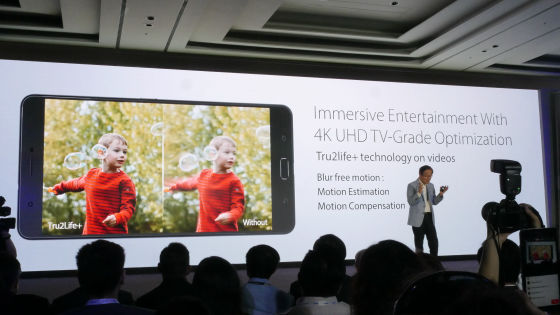 The clarity is clear.



SonicMaster 3.0 compatible audio performance is also enhanced.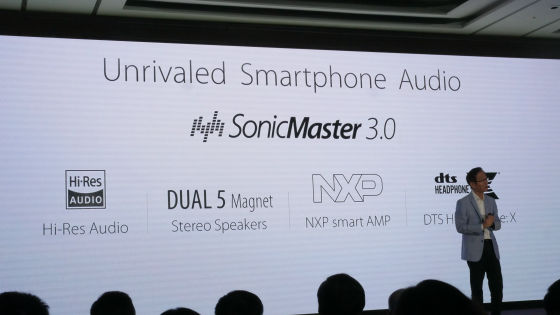 Proprietary speaker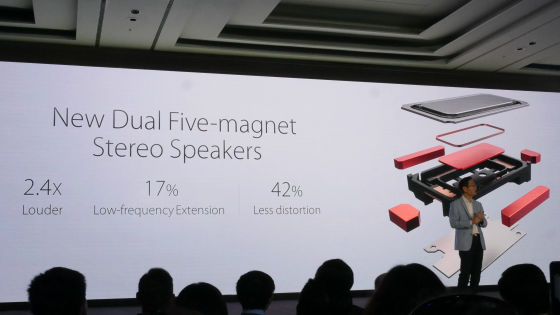 Also supports high res.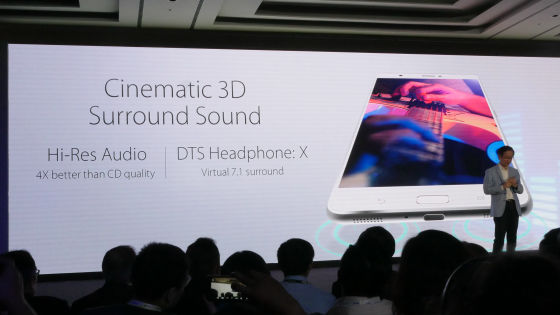 Battery capacity is 4600 mAh.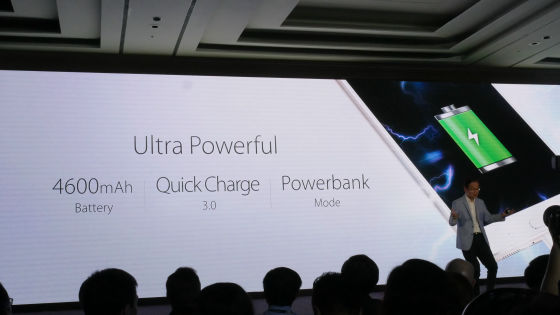 Announcement of an interesting price. The high-end model "ZenFone 3 Deluxe" costs $ 499 (about 55,000 yen)



The standard model "ZenFone 3" is attractive with $ 249 (about 28,000 yen).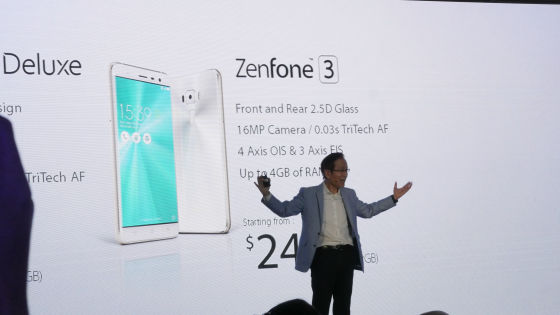 ZenFone 3 Ultra is $ 479 (about 53,000 yen).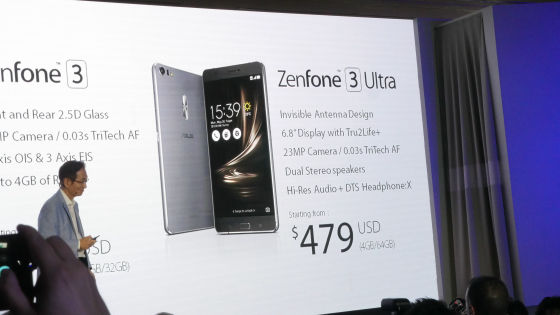 ◆ 21: 30 additional record
Touch & Try corner after the recital is a crowd of people in Kurosan.



This adopts ZenFone 3.5.5 inch (1920 × 1080) liquid crystal display.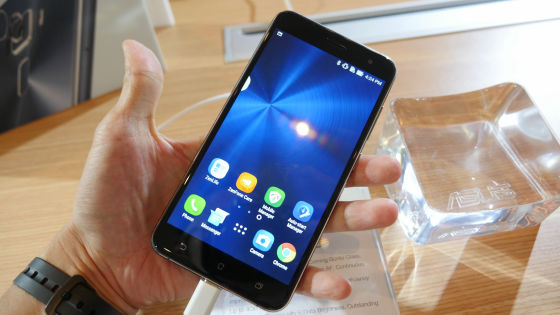 Earphone jack on the top. There are antenna lines on both sides.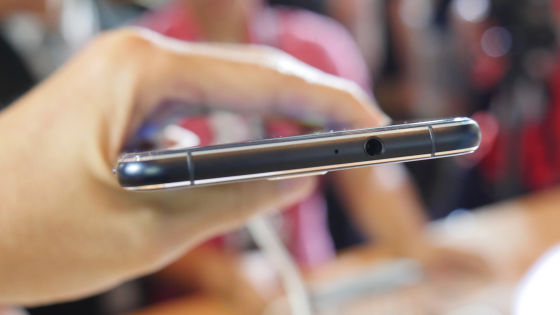 Power button and volume button on the right side. Changed from the back volume button of ZenFone 2.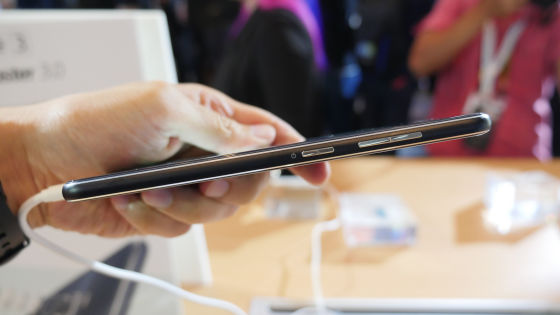 SIM slot on the left side. The thinness is 7.69 mm.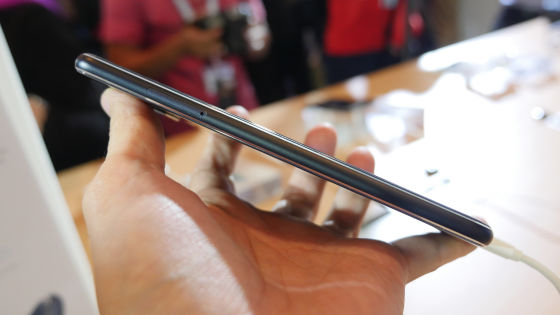 The bottom USB port is Type - C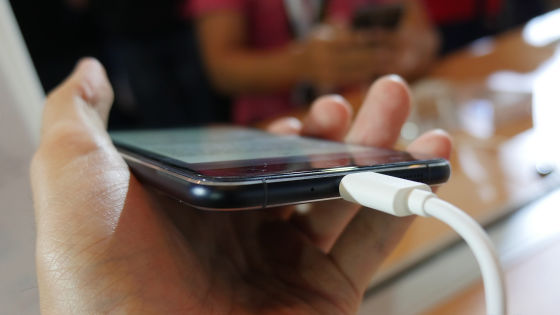 We adopt 2.5D gorilla glass which has rounded edges on both the front and back.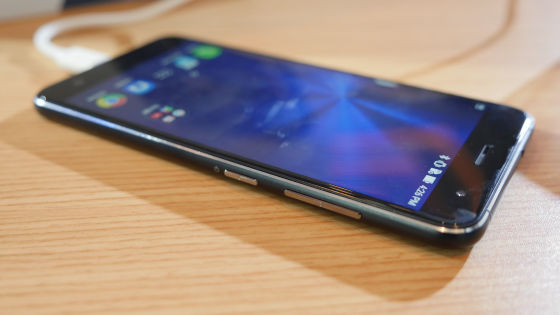 The front camera has 8 million pixels.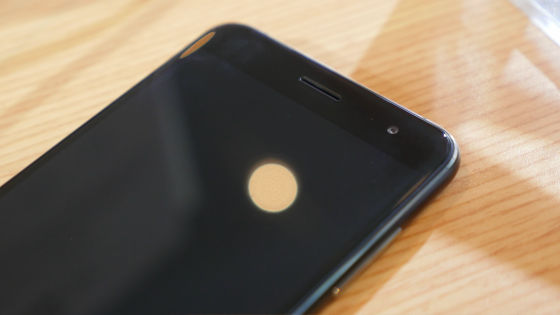 Home button etc printed on the screen.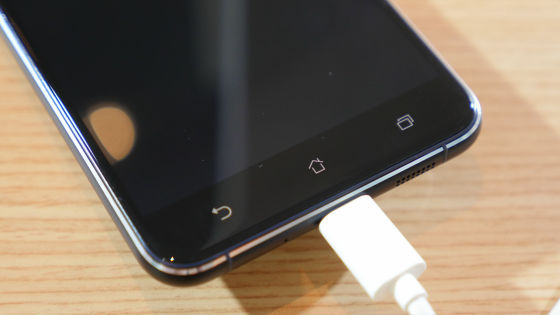 It is like this when compared with iPhone 6s.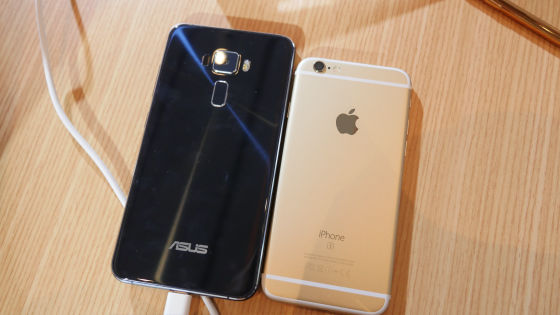 Changed to a square rear camera. The rear camera with F value of 2.0 supports 16 million pixels and supports 0.03 seconds of high speed autofocus. Below the camera is the fingerprint authentication button.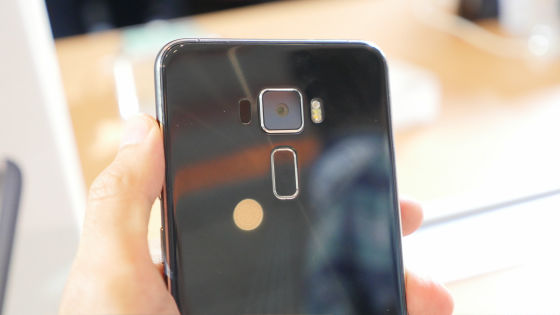 The camera seems to jump out somewhat.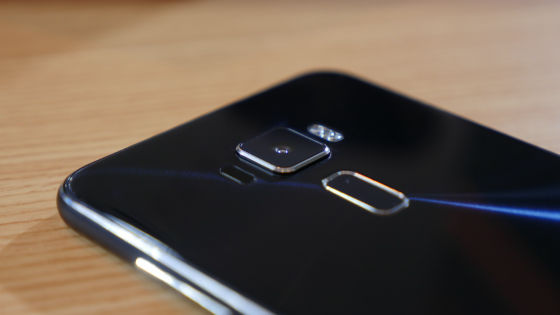 ASUS logo under the back.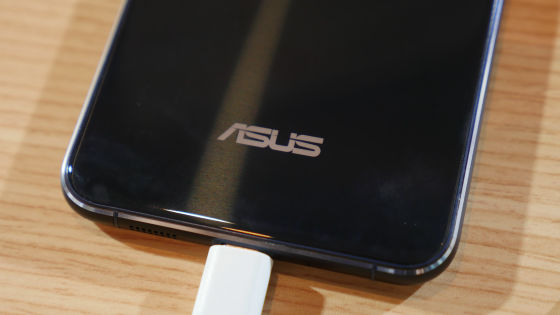 Next, the high-end model "ZenFone 3 Deluxe". The 5.7 inch organic EL display is carried.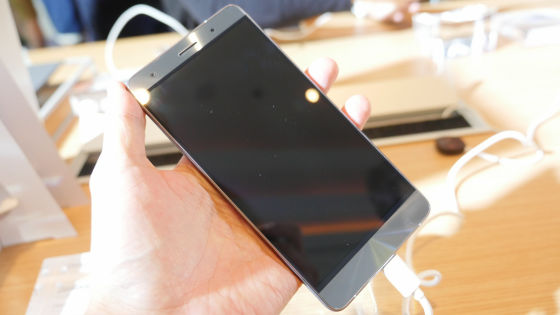 The lower bezel is a hair line like ZenFone series.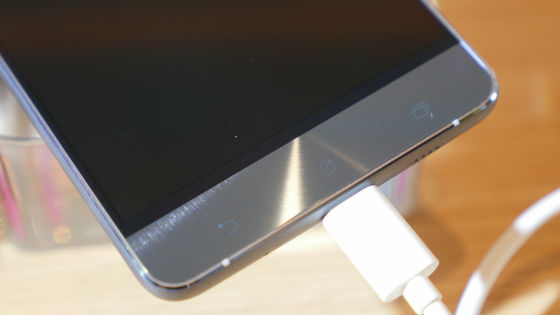 In addition, the ZenFone 3 Deluxe button will light up and show up.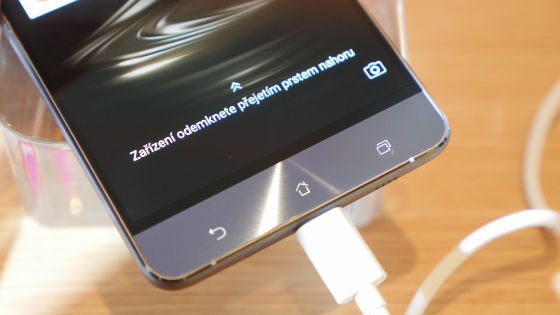 Earphone jack on the top.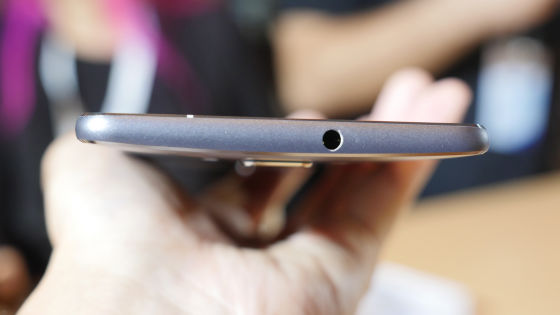 The right side is the power button and the volume button.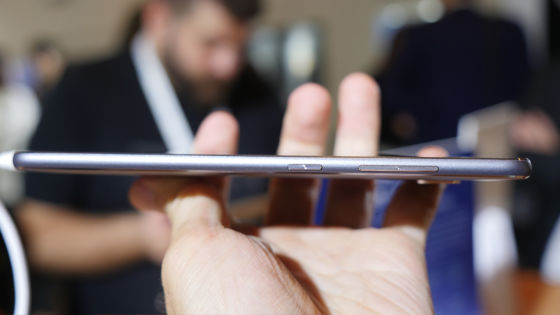 SIM slot on the left side. The thickness is 7.5 mm.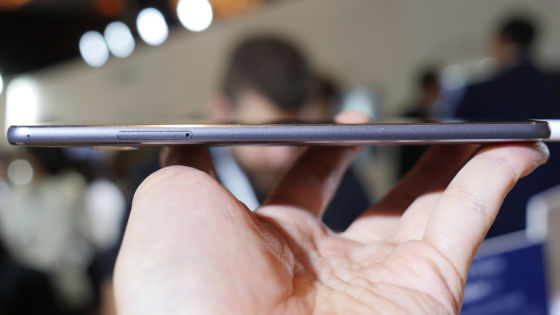 Compared to iPhone 6s this is like this. You can see that the ZenFone 3 Deluxe is thinner except for the camera part.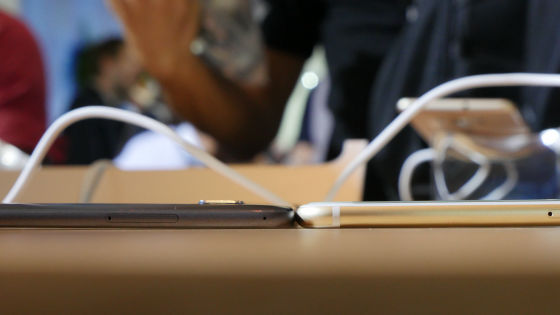 The bottom surface is Type - C USB port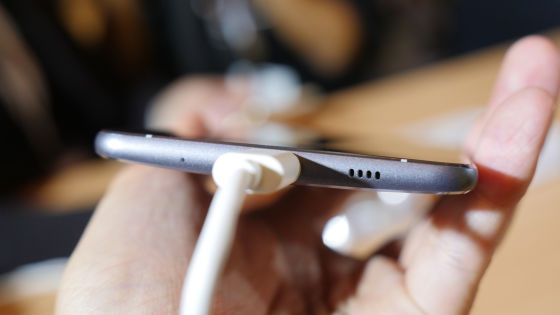 F value 2.0, wide angle 85 degrees front camera is 8 million pixels. The part like a white dot visible on the sensor is an antenna.



There are also two antennas below.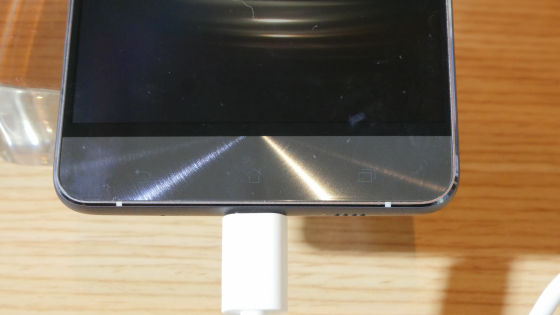 The back is shiny. Luxury feeling as shishi.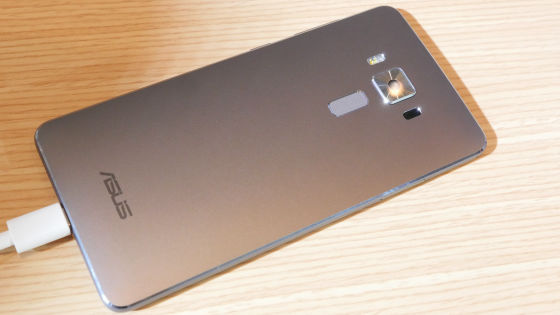 The rear camera with dual LED and laser AF sensor has 23 million pixels. Of course there is also a fingerprint authentication function.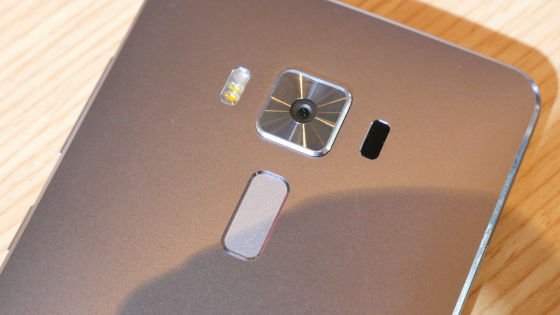 ASUS logo on the bottom.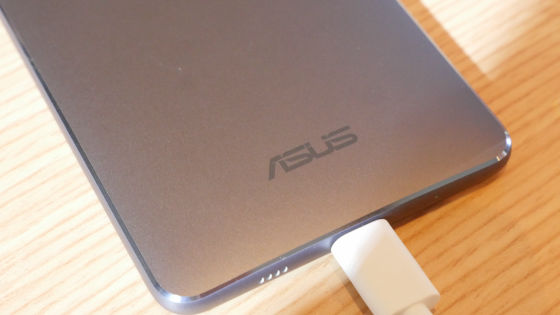 OS is Android 6.0 Marshmallow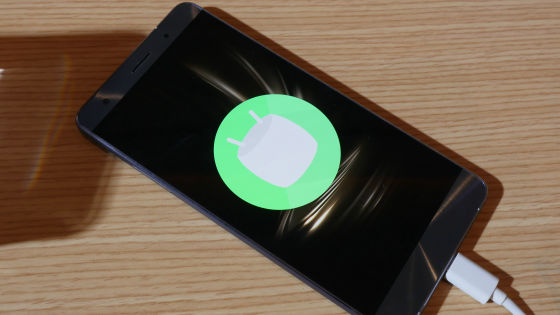 The score of AnTuTu bench is over 140,000. As expected, it is a high spec model that adopts Snapdragon 820.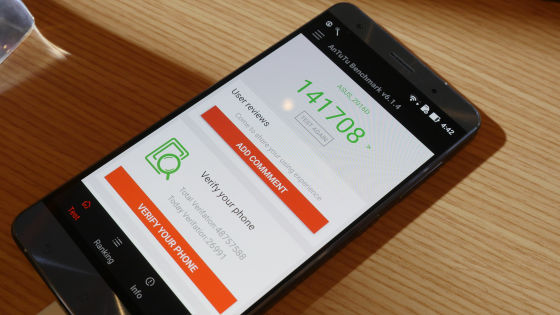 Finally "ZenFone 3 Ultra" of 6.8 inches large screen. It weighs 233 g. The impression that you brought is a word of "deca". Size one size larger than 6.44 inches "Xperia Z Ultra" of Sony.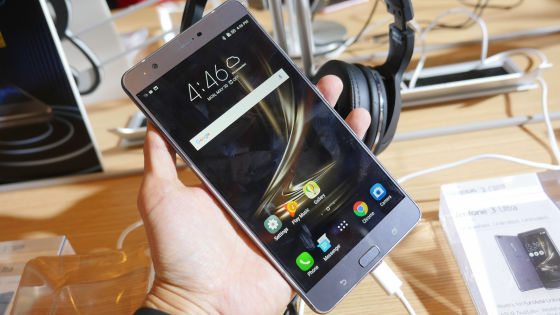 Comparison with 4.7 inch iPhone 6s.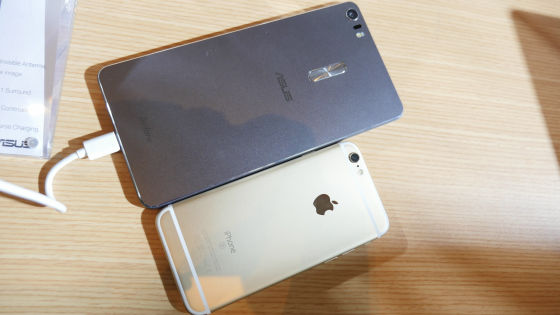 The difference in size is obvious.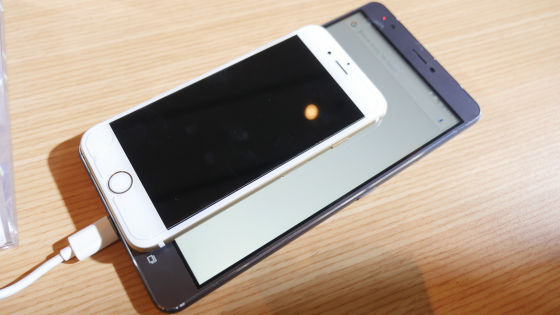 The front camera has 8 million pixels. ZenFone 3 Ultra has two antennas at the top.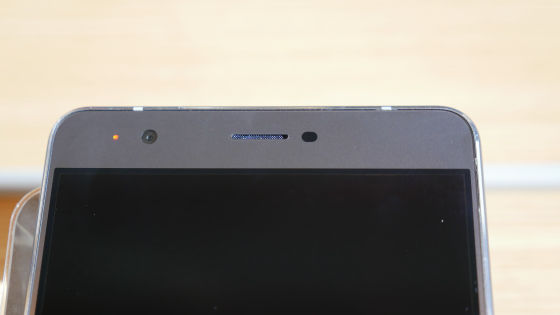 The bottom is one placement.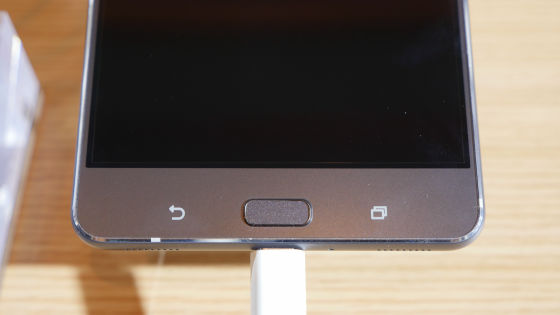 Earphone jack on the top.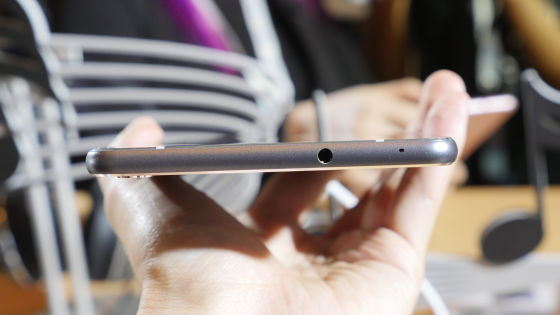 Power button and two SIM slots on the right side.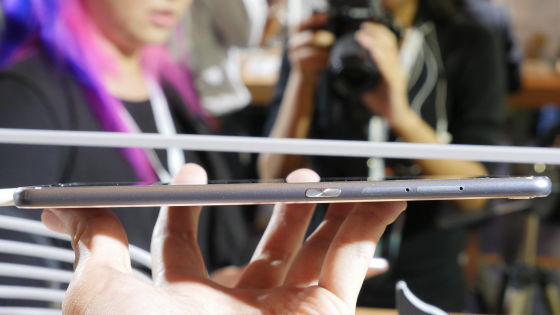 There is nothing on the left side.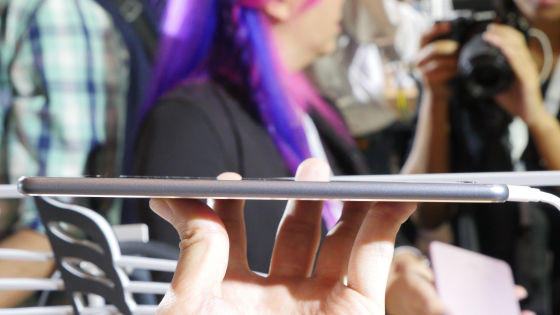 Dual speaker on the bottom. ZenFone 3 Ultra which adopted SonicMaster 3.0 also has speakers.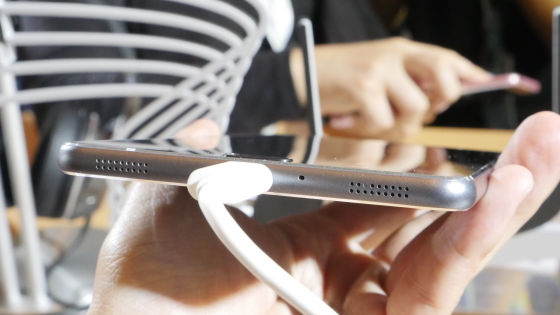 The rear camera has 23 million pixels. It is a condition of protrusion like iPhone 6 / 6s.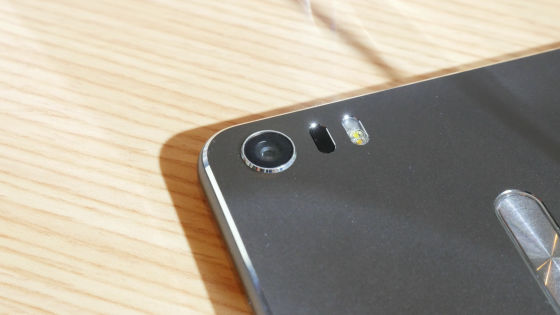 ZenFone 3 Ultra adopts the rear volume button.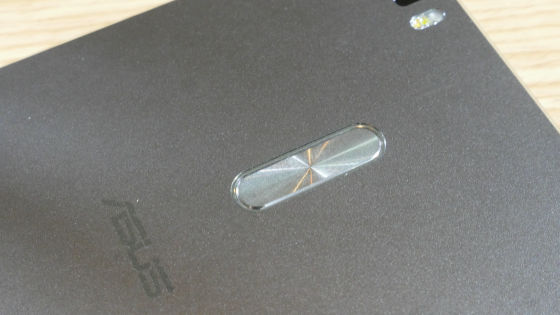 The fingerprint authentication function is built in the physical home button.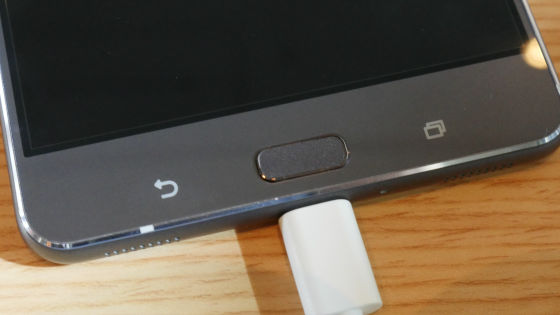 Below "Zenfone" logo.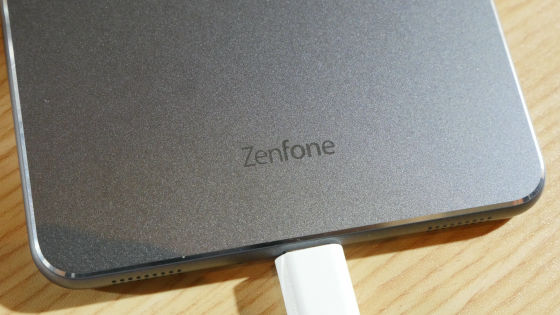 Color also has copper and pink.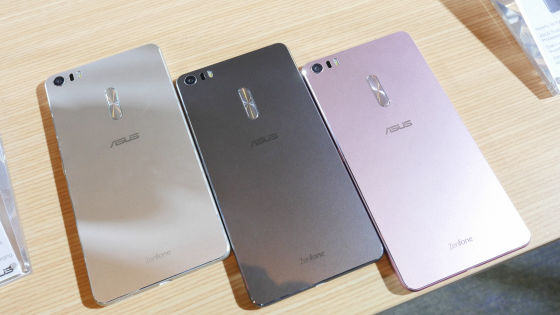 It stands out that it is a big screen when taken in hand.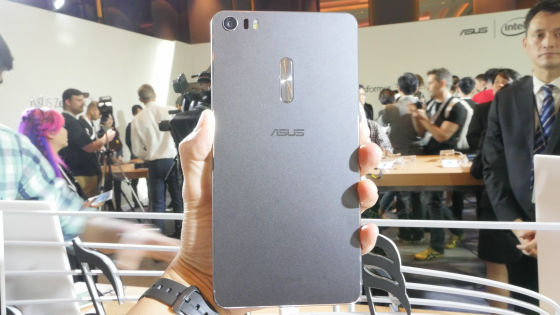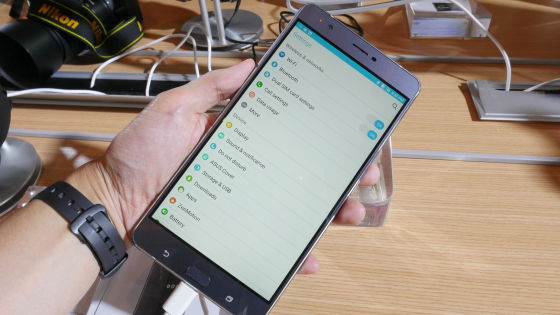 If the screen is so big this way, camera shooting seems to be progressing.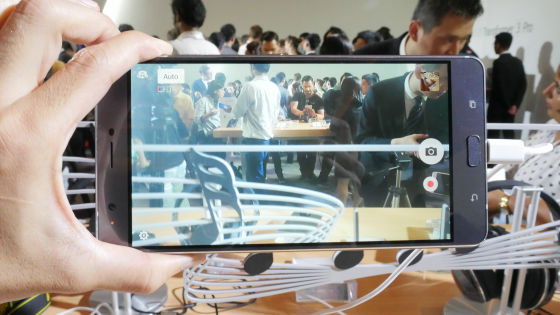 However, one-handed operation is almost impossible.



◆ 2016/06/1 00:15 added
On the ASUS website, ZenFone 3 series high-quality images and image movies are released.

From the left 3 models of ZenFone 3 Deluxe, ZenFone 3, and ZenFone 3 Ultra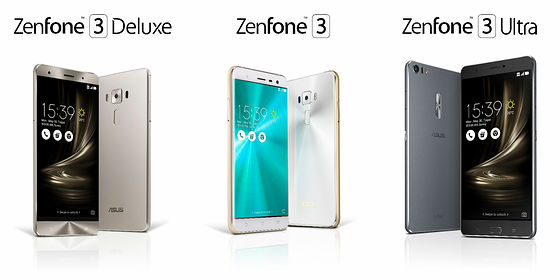 The most basic model "ZenFone 3" adopts a glass back panel.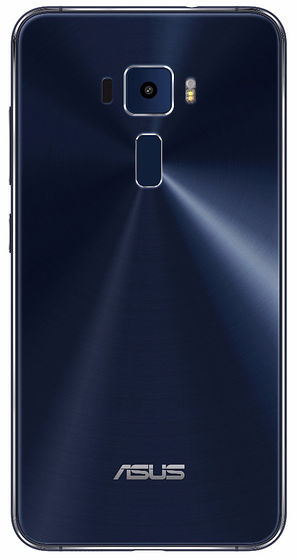 Moonlight · White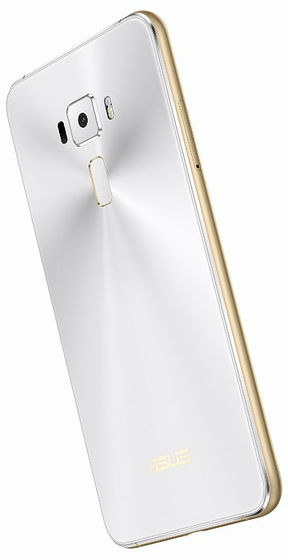 Shimmer · Gold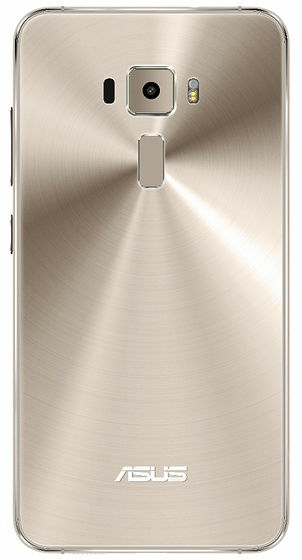 "ZenFone 3 Ultra" with 6.8 inch display is three colors of metallic pink, glacier silver, titanium gray.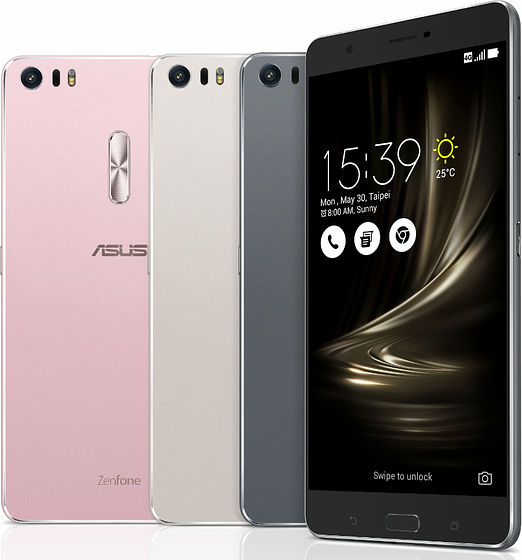 And the series' high-end model "ZenFone 3 Deluxe" is three colors of Glacier Silver, Shimmer Gold, Titanium Gray.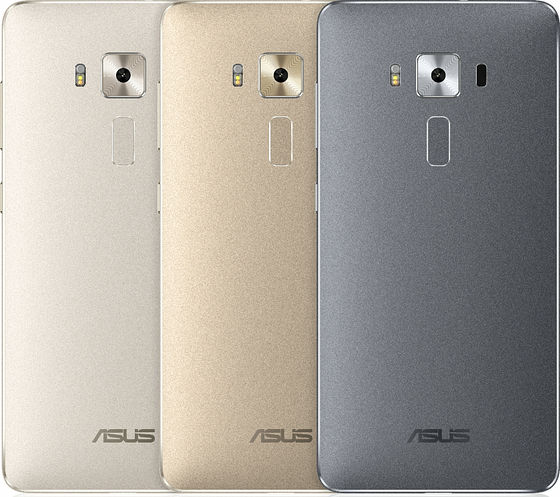 Each official movie of ZenFone 3/3 Deluxe / 3 Ultra is released on ASUS 's YouTube channel.

Meet the ASUS ZenFone 3 | ASUS - YouTube


Meet the ASUS ZenFone 3 Deluxe | ASUS - YouTube


Meet the ASUS ZenFone 3 Ultra | ASUS - YouTube


· Continued
Review ASUS's "ZenFone 3" awaiting introduction of the Japanese market ahead of time, cospa and dual standby correspondence expected to match expectations shine - GIGAZINE