High-end model equipped with Toshiba's "REGZA Phone T004" haste photo review, 1 GHz CPU, 12 million pixel camera, high image quality engine, etc.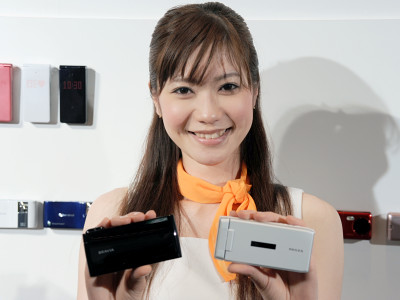 Today was doneAu's 2010 summer model recitalToshiba's mobile phone "REGZA Phone T004We will deliver a photo review of.

Earlier"BRAVIA Phone S004" which delivered a photo reviewLikewise, the 1 GHz-driven "Snapdragon" processor adopted by high-end smartphones was installed to improve the operation speed, and the high-quality 12-megapixel camera and LCD TV was used to make full use of the technology cultivated, "Mobile REGZA engine 2.0" which can enjoy various videos in high image quality is carried.

Details are as below.
This is "REGZA Phone T004" which will be released as the 2010 summer model of au. Approximately 3.2 inches full wide VGA TFT liquid crystal is adopted as display.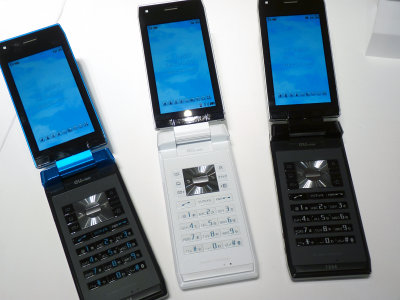 Three types of coloring are Azure Blue, Luce White and Moon Black.



Approximately 0.8 inch organic EL display is mounted on the back.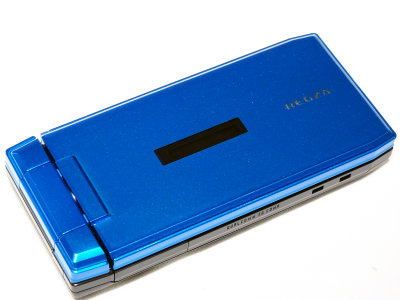 On the back side, a 1290000 pixel autofocus camera corresponding to camera shake correction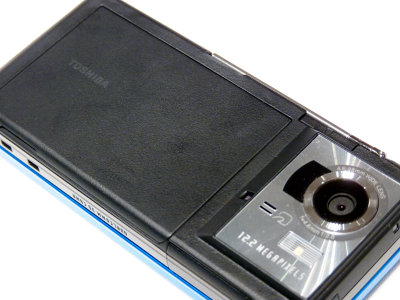 right side. It is a one-segment antenna that protrudes.



Left side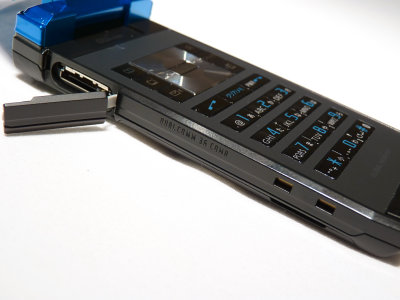 The key is flat



The hinges are two axes.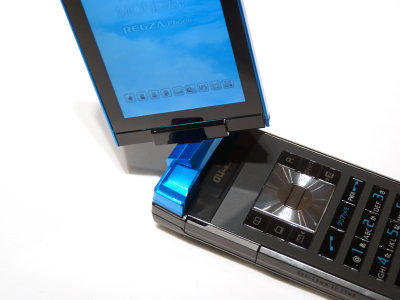 It looks like this when watching 1 Seg. Incidentally,"Au Wi-Fi WIN card" that can add wireless LAN functionIt can also take out recorded data from the terrestrial digital recorder via wireless LAN.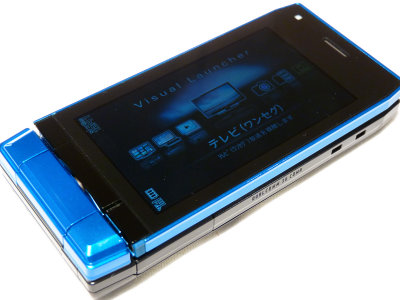 · Next article
"REGZA Phone T004" checked in the movie, 1 GHz "Snapdragon" made mobile phones crisp so far - GIGAZINE

The official page of the au mobile summer 2010 summer model is below.

2010 Arashi × au summer new model new appearance! | ARASHI × NEW COLLECTION 2010 SUMMER | au by KDDI