All models of all models of summer 2010 au mobile phones announced today All images · Part 1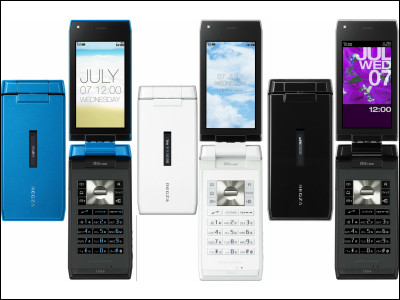 KDDI used for high-end smartphones earlierSpeech terminals of crisp operation using 1 GHz-driven CPU "Snapdragon" are lineup, all models are equipped with waterproof function Summer 2010We announced that we announced the summer 2010 model, including color variations, with a large amount of images will be introduced.

In the first part, incorporating Snapdragon improves the operation speed by about 2.3 times compared to the autumn / winter 2009 model, and also allows various images to be enjoyed with higher image quality "REGZA Phone T004"You can choose the keyboard that suits yourself, glad to users who constantly use e-mail"Beskey"As a mobile phone, it is the largest class" Approximately 13 million pixel camera loaded model "EXILIM mobile CA005"By adopting a high-efficiency solar panel, it became possible to talk for about 2 minutes with solar charge for 10 minutes"SOLAR PHONE SH007We will deliver it mainly.

Details are as below.
· REGZA Phone T004 (manufactured by Toshiba)
About 3.2 inch full wide VGA TFT liquid crystal, about 0.8 inch organic EL display (rear)
129 thousand pixels Autofocus camera supporting camera shake correction
By installing 1 GHz new CPUs "Snapdragon" and "KCP 3.0", the operating speed is about 2.3 times (at the time of e-mail activation) compared with the autumn-winter model, and it corresponds to auto image quality adjustment and noise reduction In the newly installed "Mobile REGZA engine 2.0", various images such as One Seg are made higher quality.
By using "au Wi-Fi WIN card" which can make mobile phone compatible with wireless LAN, it is possible to take recorded data from the terrestrial digital recorder via wireless LAN.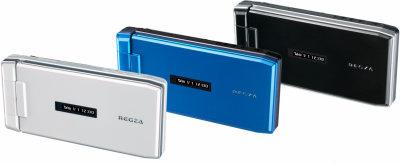 Luce White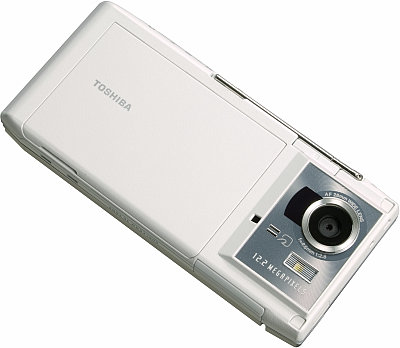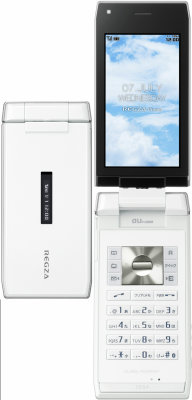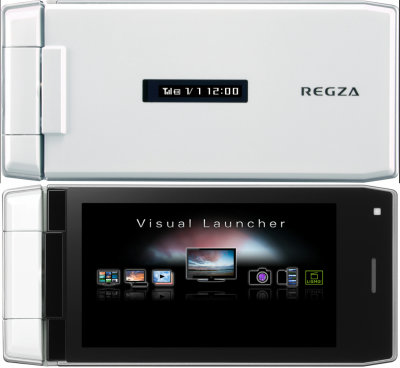 Azure blue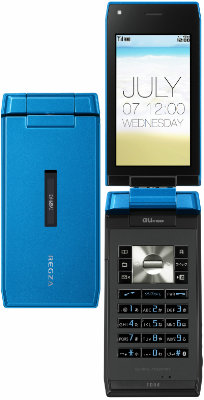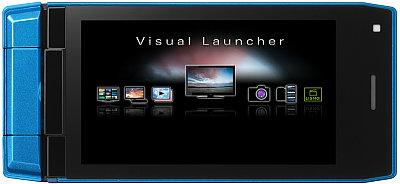 Moon black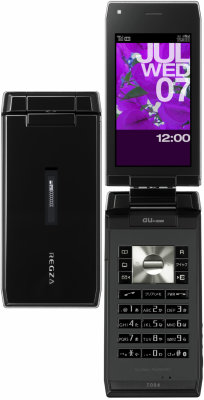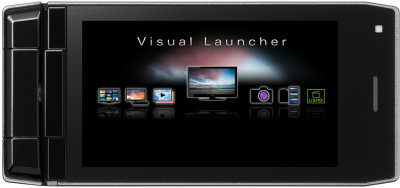 · Beskey (made by Hitachi)
3.2 inch full wide VGA IPS liquid crystal display
8,080,000 pixels Autofocus camera supporting camera shake correction
A model that allows you to choose your favorite key according to the style of key operation such as "decide beating" or "sinking"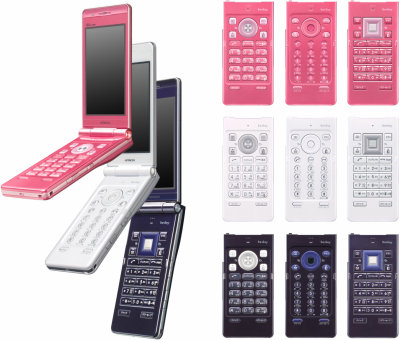 The coloring is three colors of prism pink, twinkle white, starry navy.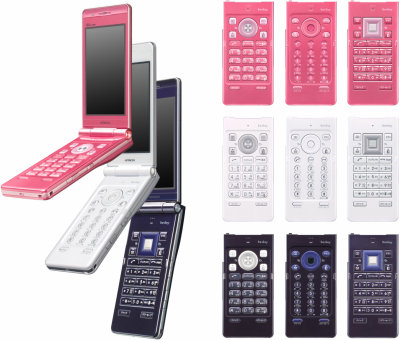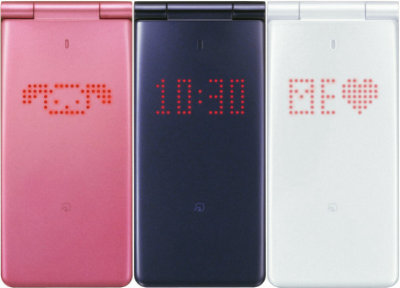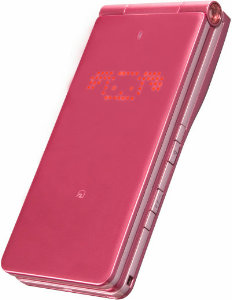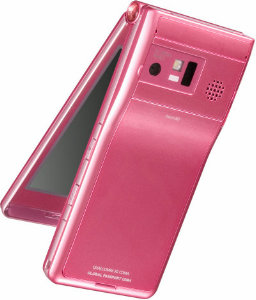 · EXILIM mobile phone CA005 (Casio)
3.2 inch full wide VGA IPS liquid crystal display
1295 Million pixels Autofocus camera for camera shake correction
In addition to the first waterproofing support for EXILIM mobile, it is about 13 million pixel camera model which adopted "super resolution digital zoom" which is capable of triple zoom and has less deterioration.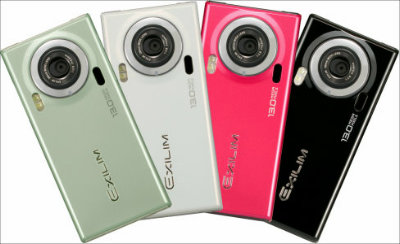 black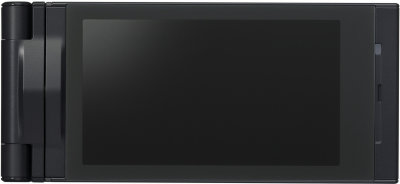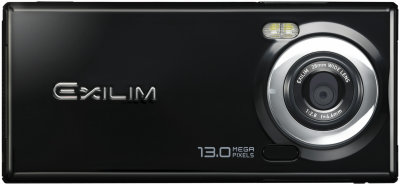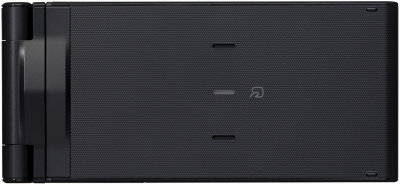 Light green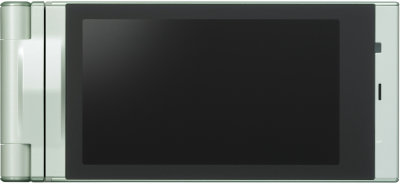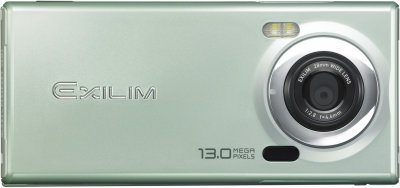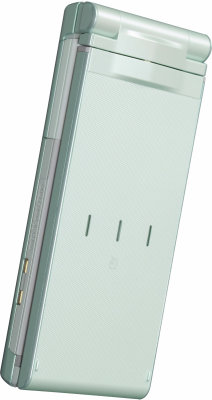 Pink × purple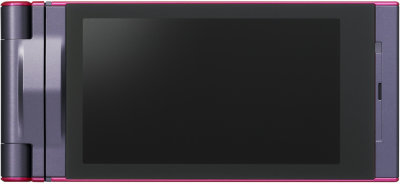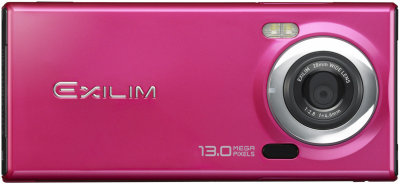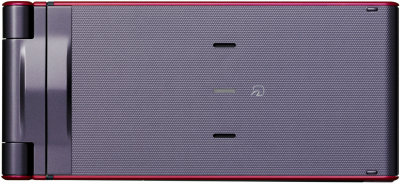 white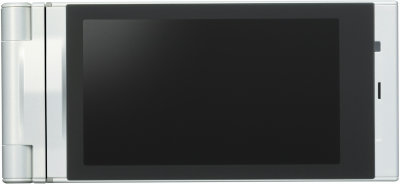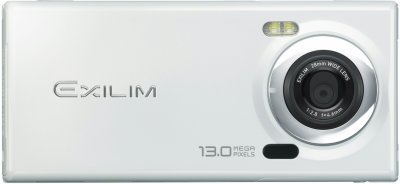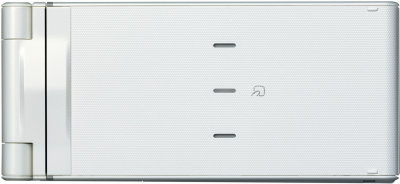 · SOLAR PHONE SH 007 (made by Sharp)
About 3.2 inch full wide VGA NEW mobile ASV liquid crystal, about 1.2 inch memory liquid crystal (back)
8 million pixel auto-focus camera with camera shake correction
A solar cell phone that enabled calls of about 2 minutes with a solar charge of 10 minutes due to the improvement of power generation efficiency and about 3 hours of standby. Applications that can use the geomagnetism sensor, barometric pressure sensor, GPS to display the constellation and planets visible in the direction and its direction (planetarium display), barometric pressure / temperature / altitude measurement, as well as the movement trajectory as a log By installing "Locator", "EZ Navi Walk" is more comfortable.



Splash blue



Solar panel part



Clean white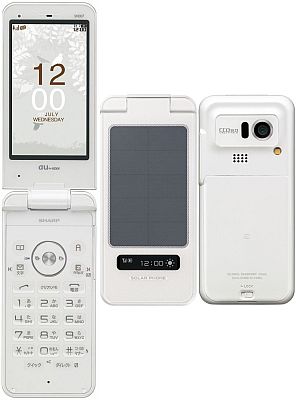 Sunset Brown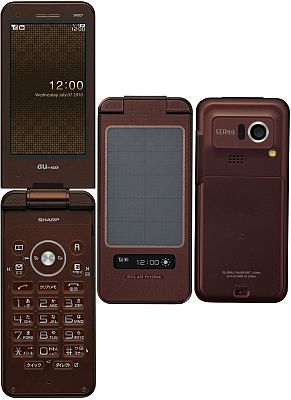 · Easy mobile phone K005 (made by Kyocera)
About 3.0 inch wide QVGA TFT liquid crystal, about 1.4 inch monochrome liquid crystal (back)
Approx. 3.31 million auto focus camera
The first waterproof / dustproof model for au. Easy mobile phone series The 3.0 inch liquid crystal which is the largest makes it easier to see it, and cleverness of buttons is improved by clearly indicating irregularities. Health pedometer etc are also carried.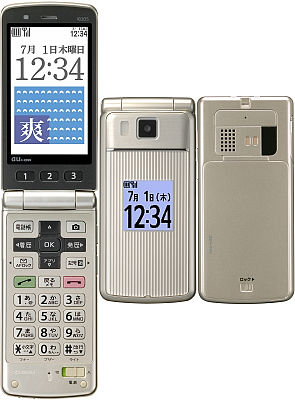 The dial key looks something like this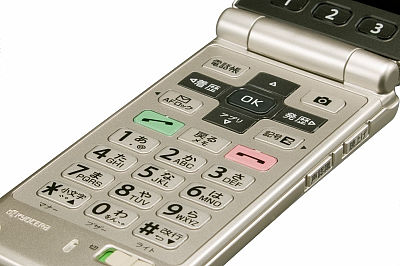 gold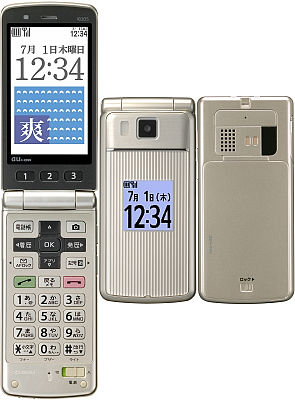 Navy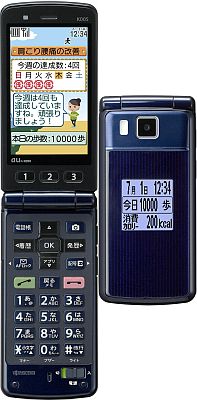 pink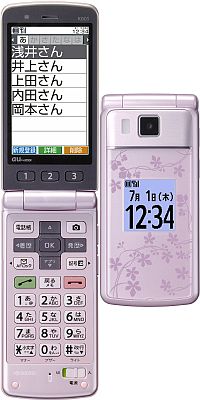 white



The official page of the au mobile summer 2010 summer model is below.

2010 Arashi × au summer new model new appearance! | ARASHI × NEW COLLECTION 2010 SUMMER | au by KDDI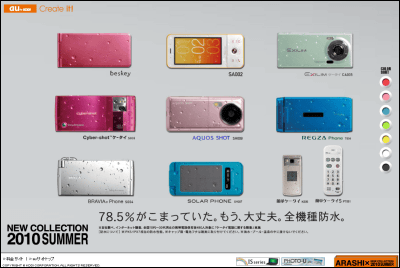 · Next article
All-in-one au mobile phone announced today All models of the summer 2010 all images · Part 2 - GIGAZINE
in Mobile, Posted by darkhorse_log