'Remote Play Together' introduces a new feature that allows you to play together online by simply sharing a link even if you do not have a game on Steam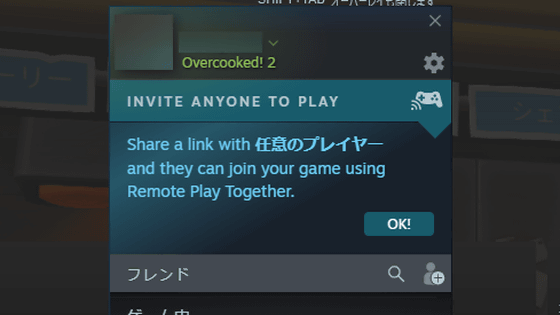 Steam, a PC game sales platform, is equipped with a function called '
Remote Play Together
,' which allows you to play games that would otherwise be possible to play cooperatively with your friends via the Internet. It was announced on March 21, 2021 that '
a function that allows online play by simply sharing a link even if a friend does not have the game you want to play
' has been implemented in Steam's Remote Play Together.
Steam :: Steam Blog :: New! Anyone can be invited on Steam Remote Play
https://steamcommunity.com/games/593110/announcements/detail/3015695527539992187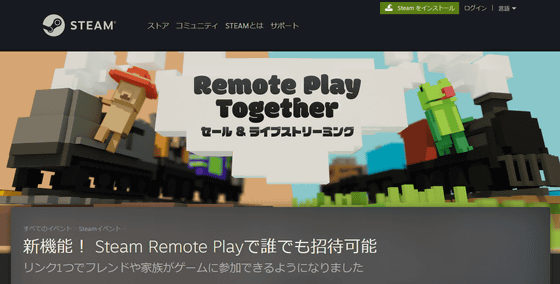 In order to use the new features of Remote Play Together at the time of writing the article, you need to participate in the 'Steam Beta Program' and update the Steam client to the latest version. To participate in the Steam Beta program, click 'Steam' in the upper left corner of the client to open 'Settings'.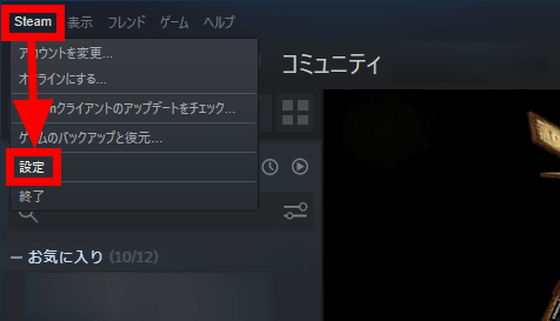 From the 'Account' field on the settings screen, click 'Change' in 'Join Beta'.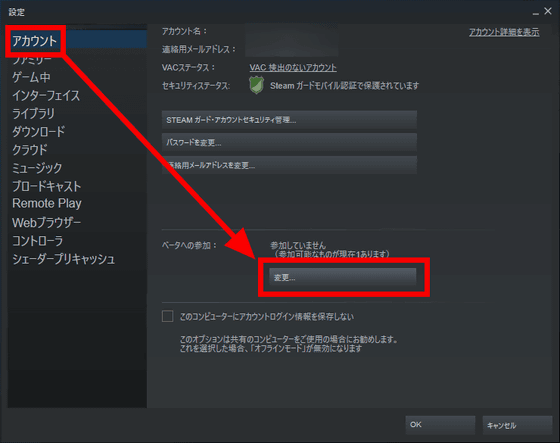 Select the 'Join Beta' pull-down menu for 'Steam Beta Update', click OK, and then restart the Steam client.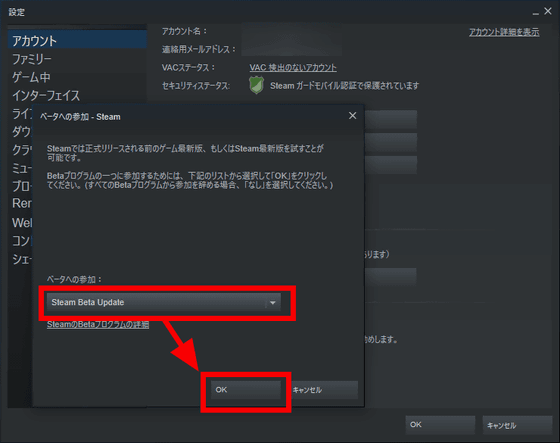 Then, from 'Steam' in the upper left of the client, select 'Check for Steam client updates' to update the client.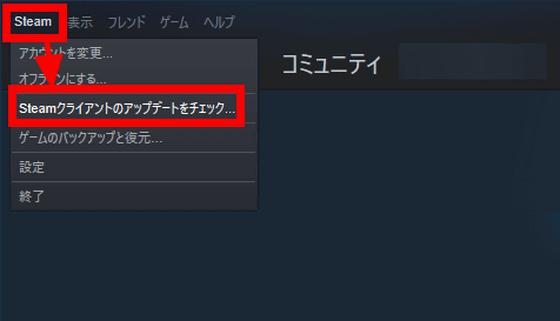 The new features of Remote Play Together are available for games that support Remote Play Together. This time, I will host Remote Play of ' Overcooked! 2 '. Press 'Play' to launch the game.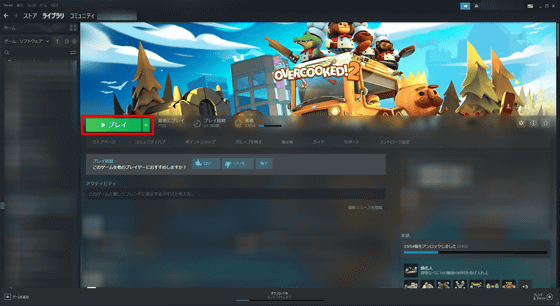 If the game supports 'Remote Play Together', a pop indicating that it supports 'Remote Play Together' will be displayed at the bottom right of the screen immediately after starting.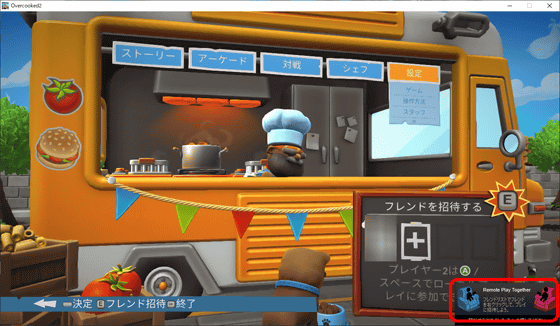 Press the Shift and Tab keys at the same time to display the Steam overlay. You'll see your friends list on the Steam overlay, but you'll see the label 'Invite Anyone To Play' above your friend's name. Click 'OK'.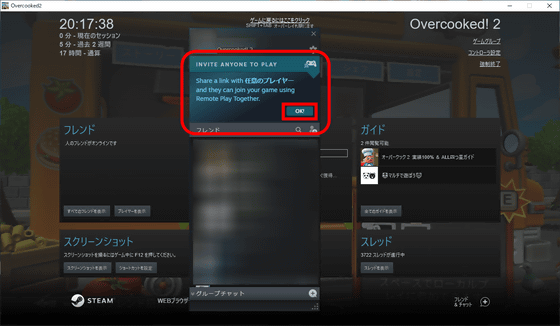 Click this 'Invite Anyone To Play' label to generate the link.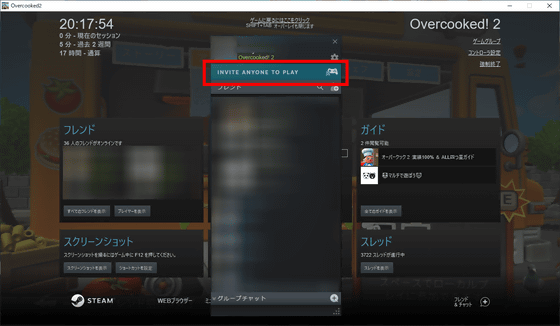 Then you will see the Remote Play tab on the left. An invitation link will be generated in the 'Guest 1' field, copy it and send it to the friend you want to invite.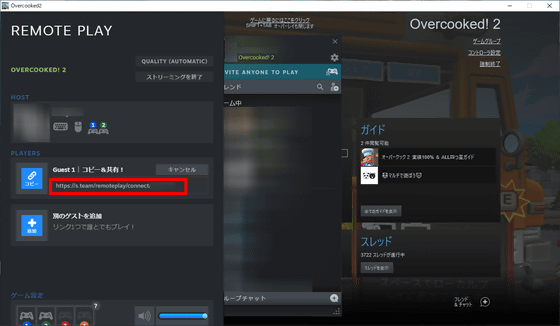 When you open the invitation link in your browser, it looks like this. If the guest side has installed the application '
Steam Link
' for using Remote Play in advance, the Steam Link application will automatically start up when accessing the shared link, and online cooperative play even if you do not own the game. Will be possible.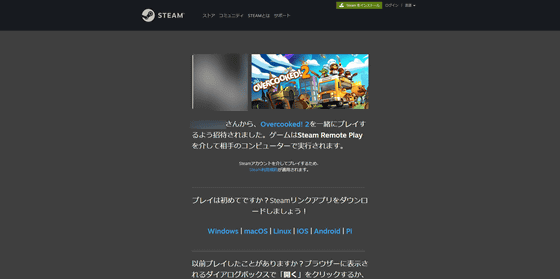 Steam Link is available for Windows, macOS, Linux, iOS and Android. To play on iOS and Android, you need to be connected to the same LAN as the PC on which the logged-in Steam client is installed.

Steam: Steam Link
https://store.steampowered.com/app/353380/Steam_Link/

'Steam Link' on the App Store
https://apps.apple.com/jp/app/steam-link/id1246969117

Steam Link-Google Play app
https://play.google.com/store/apps/details?id=com.valvesoftware.steamlink