I tried 'Kakiage Curry Tendon' which is crispy and juicy and has good curry rice.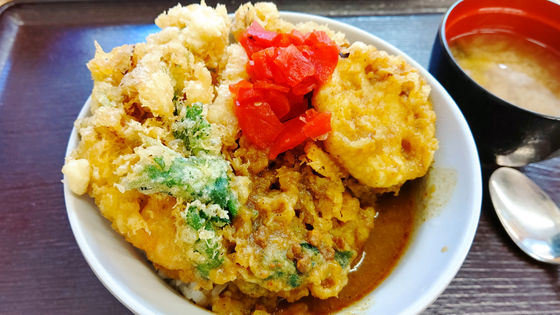 Tenya's ' Kakiage Curry Tendon ', which is made by sprinkling hot curry on crispy kakiage, has been released since January 14, 2021 (Thursday). Mukiebi and
Pectinidae
adductor muscle of, the large format of Kakiage the combined maitake, because they suffer authentic curry sauce that fits well with tempura plenty such thing with me blow off the winter chill with one shot, going actually to Miseya I tried it.
Kakiage Curry Tendon | Limited time offer | In-store menu | Tendon Tenya
https://www.tenya.co.jp/menu/season/season02.html
Arrived at Tenya.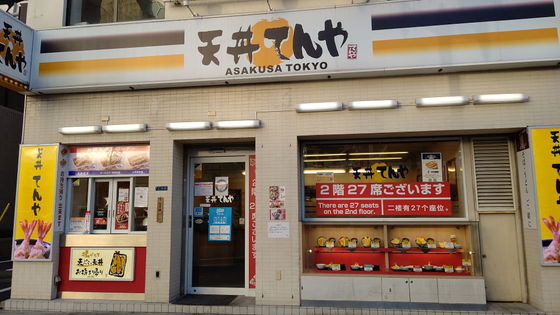 On the menu inside the store, I found the kakiage curry tendon I was looking for. I will order immediately.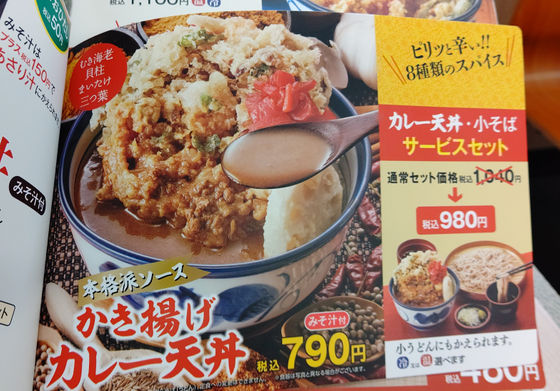 About 5 minutes after ordering, the kakiage curry tendon was delivered. In addition, you can order only one size of kakiage curry tendon, which has less rice than the regular bowl menu.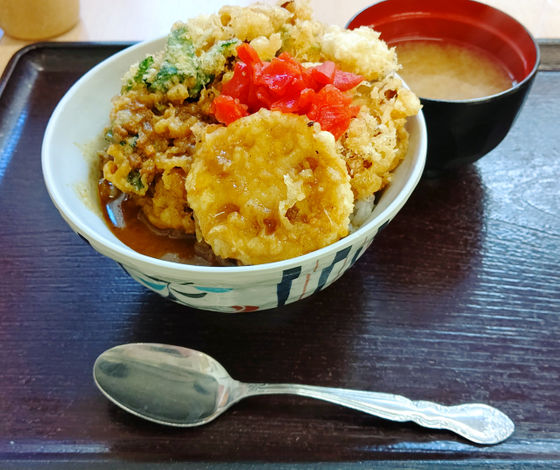 Tendon comes with miso soup as a set.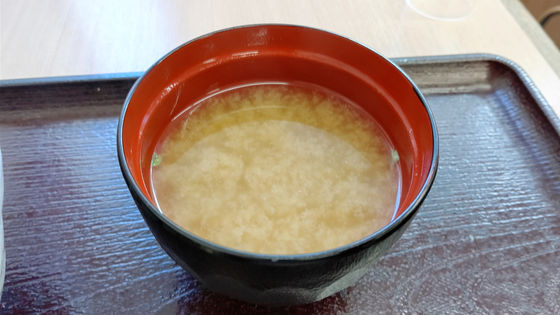 Kakiage and fried lotus root with curry sauce are served on top of the rice, and Fukujinzuke, which is indispensable for curry, is also on board.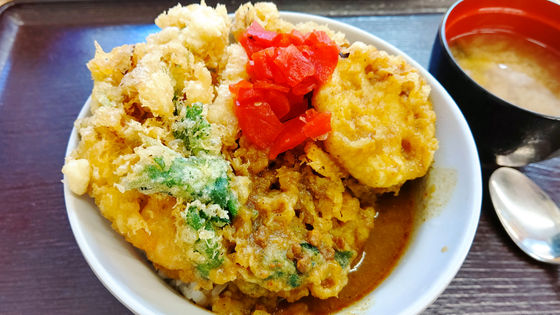 Comparing the size of the container with the transportation IC card, it looks like this ...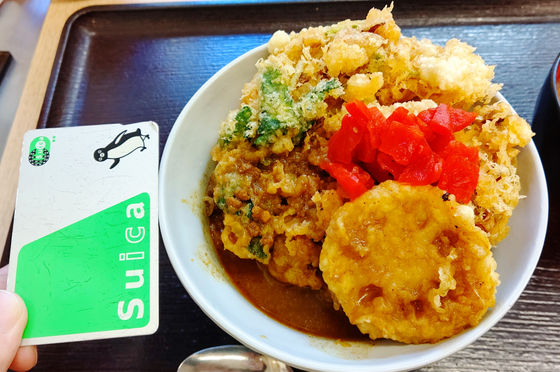 The height is like this.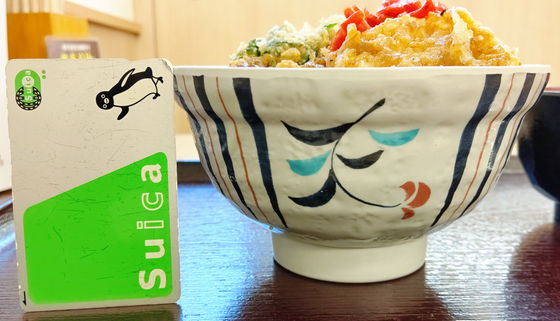 First of all, I will eat it from kakiage. This was the first time I had eaten the scallop scallops in the kakiage, but the texture and taste are similar to those of scallops. The umami of the scallops and the crispy peeled shrimp seafood is combined with the flavor of Maitake mushrooms and the aroma of trefoil, giving you outstanding satisfaction. I don't have many chances to eat kakiage and Fukujinzuke together, but thanks to the curry sauce, I could eat it without any discomfort.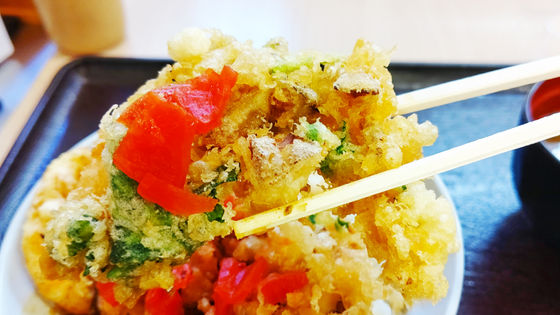 The well-cooked lotus root is soft and has a soft texture that makes you wonder if it really is like this.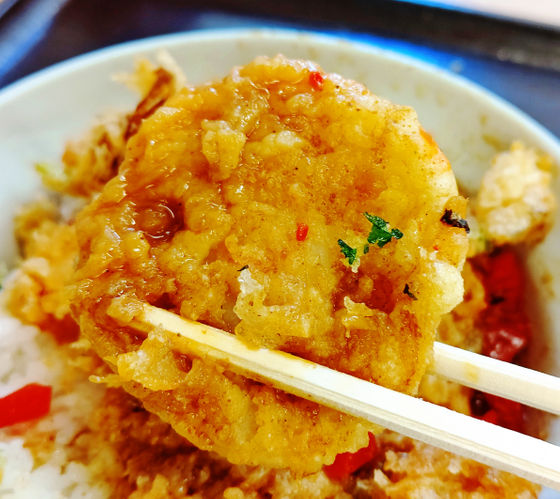 The kakiage batter is crunchy, but the part where the curry sauce is soaked has a juicy texture. The spicy and hot curry sauce complements the deliciousness of the seafood and mushrooms that are the ingredients of the kakiage, making it a perfect dish of tendon and curry rice.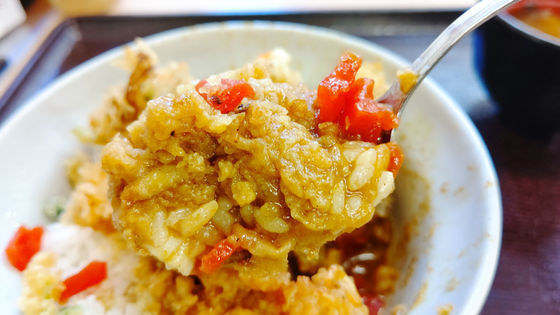 Tenya's 'Kakiage Curry Tendon' will be on sale from January 14, 2021 and will be available for order at all stores from 16th. Please note that it is not available for take-out.