`` Nitter '' which turns Twitter into ultra-lightweight without advertisement, it is also possible to turn the timeline into RSS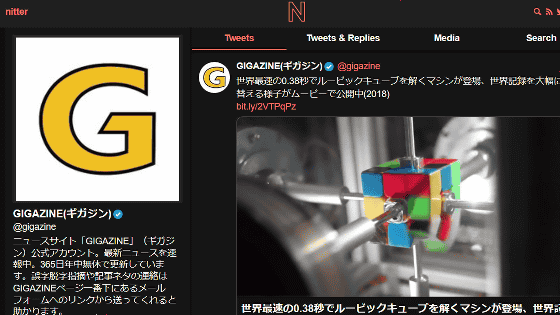 ' Nitter ', a Twitter search engine, not only searches for accounts and tweets, but also has functions such as browsing the timeline with advertisements hidden and turning the timeline into
RSS
.
nitter
https://nitter.net/
To view your Twitter account on nitter, enter your account name in the search box on the top page and click the magnifying glass icon.



The search results will be displayed. Click the account name you want to display.




The tweet of Twitter account is displayed. Ads such as promotional tweets are not displayed, so you can see the timeline without being disturbed by the ads.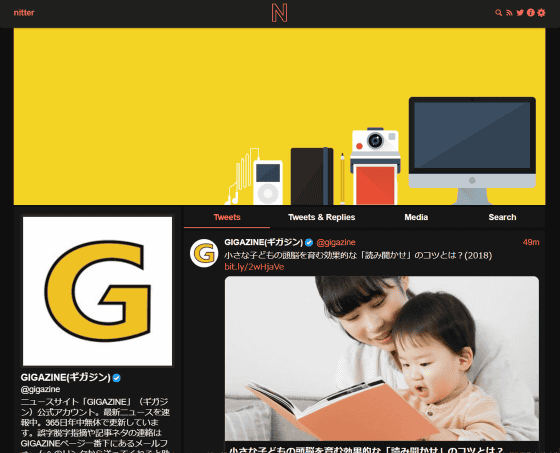 The 'Tweets' tab can display tweets, and the 'Tweets & Replies' tab can display tweets and replies. The 'Media' tab is the same as the 'Media' tab of Twitter, and you can display tweets with images.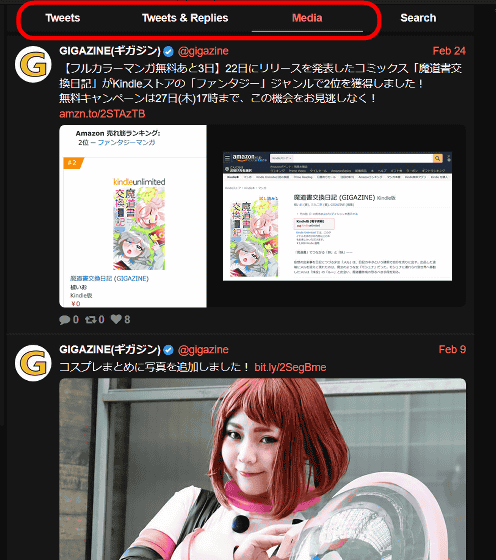 In the 'Search' tab, you can also search for the corresponding tweet from the timeline of the displayed Twitter account by entering the word you want to search in the search box.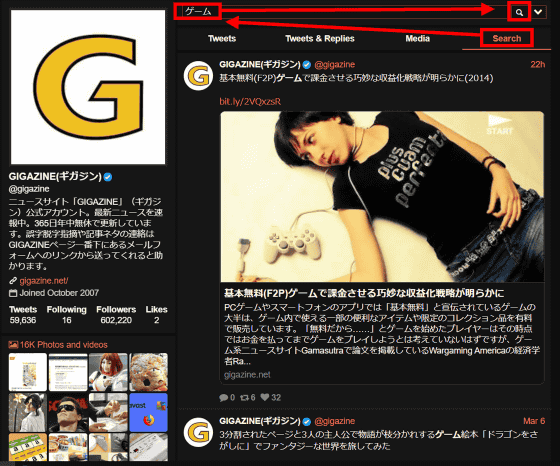 ◆ Register to RSS reader
Click the red framed icon at the top right of the page to display the RSS page.




Copy the URL ...




If you enter the URL into an RSS reader such as
Feeder,
you can get the timeline of your Twitter account via nitter.



In addition, detailed download method and usage of Feeder can be confirmed in the following article.


RSS reader `` Feeder '' that can collect free website update information in real time and use mobile application-gigazine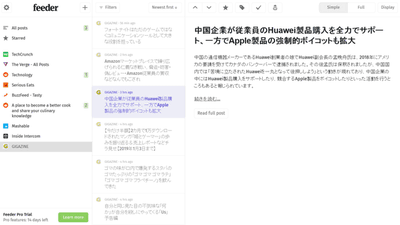 The icon of each Twitter account is not reflected on Feeder and is unified with 'N', but you can see the timeline with RSS.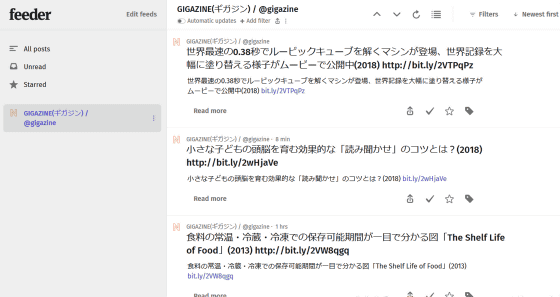 ◆ Extended functions
If you add the extension 'Twitter to Nitter Redirect' to your browser, you will be able to access nitter directly when you click the Twitter link.

Twitter to Nitter Redirect – Get extensions for Firefox (en)

https://addons.mozilla.org/ja/firefox/addon/twitter-to-nitter-redirect/
To get the Firefox extension, access the above URL and click 'Add to Firefox'.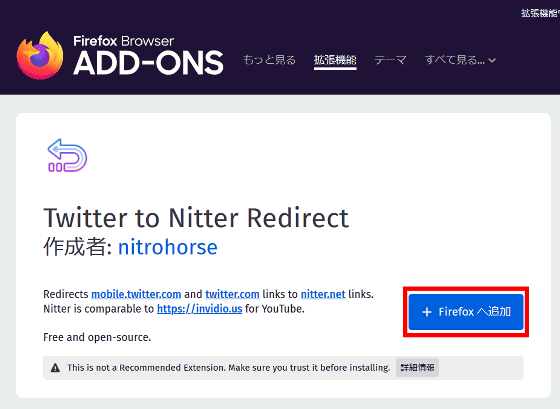 Click "Add".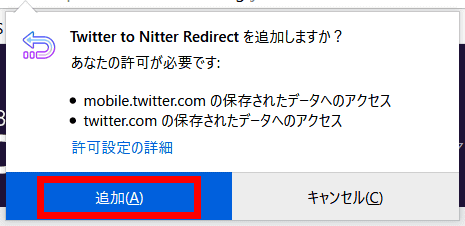 To enable the extension in the private window, check 'Allow this extension to run in the private window' and click 'OK' to complete the extension settings. Icons are not displayed on the toolbar, etc., but the Twitter to Nitter Redirect function is enabled.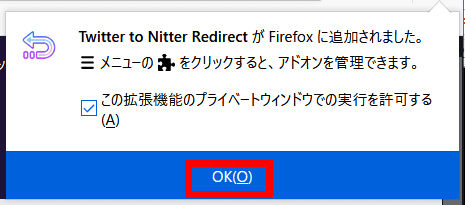 For example, if you click the Twitter icon on the top page of GIGAZINE ...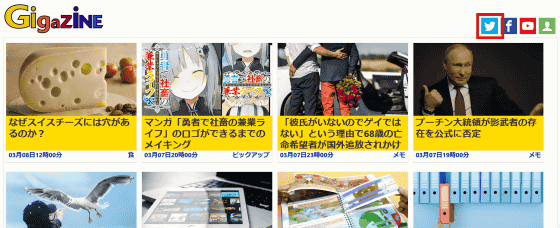 You will be able to see the page of your GIGAZINE account on nitter instead of the Twitter page.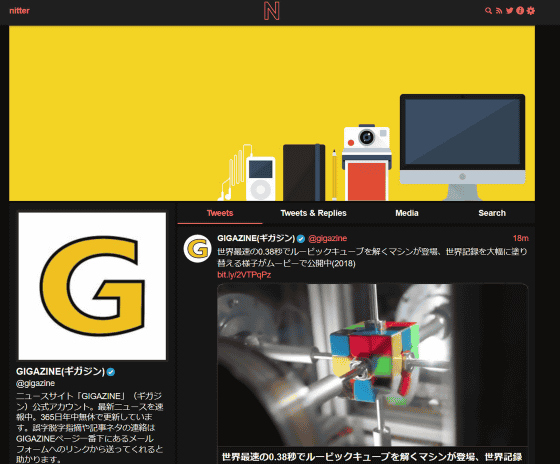 in Review, Posted by darkhorse_log