List images of specific accounts from Twitter & 'timg' which can be downloaded at once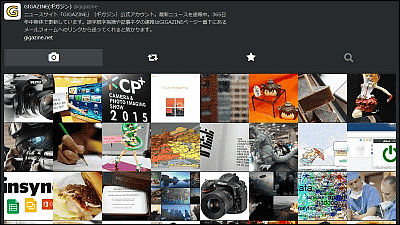 Only the images tweeted by Twitter's favorite accounts are displayed in a list, the images can be downloaded with one click, and the services that can download a large amount of tweeted images in a zip format are "Timg"is.

Timg: Twitter image list & download all at once
https://timg.azurewebsites.net/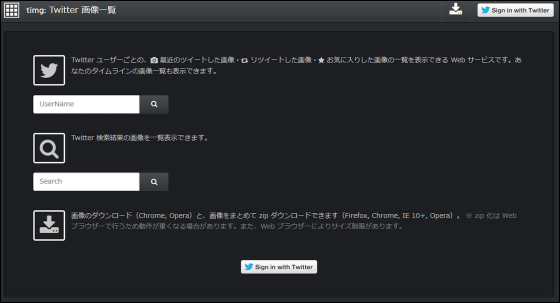 Open the above URL, enter the user name of the Twitter account you want to search for images in the search window displayed under the Twitter icon, then click the magnifying glass icon.




Display the images posted by the search account in the list. For example, anime "JoJo's Bizarre Adventure"It's an official account like this.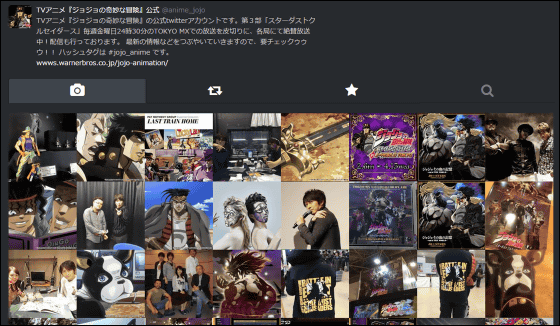 Move the pointer to the displayed image and click the icon with the downward arrow to download the corresponding image. It works with Chrome and Internet Explorer, but it did not work with Firefox.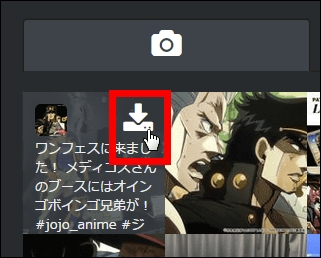 Clicking the icon displayed at the lower right of the image ...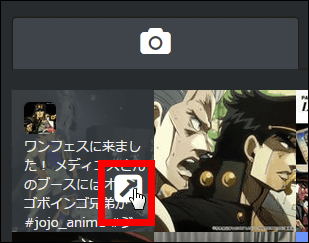 Open the URL of the original tweet with the attached image in a separate tab.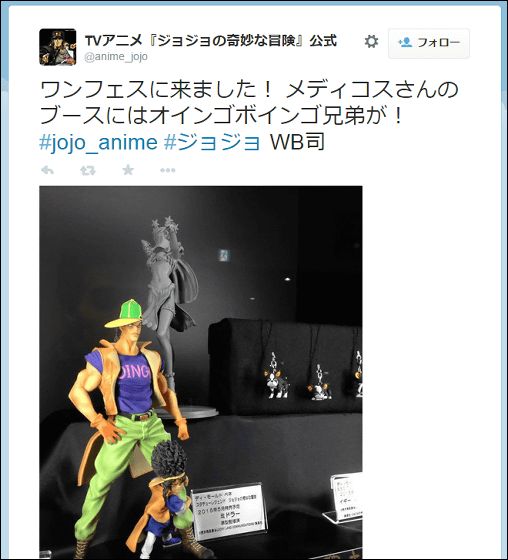 If you click the downward arrow icon on the top right of the page while the image list is displayed ......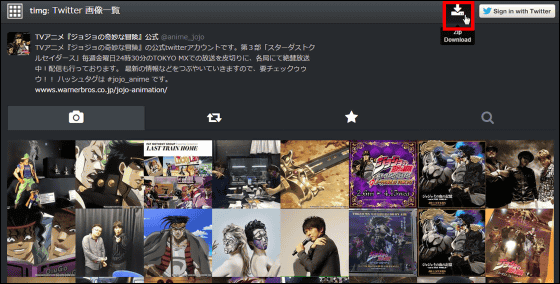 It is possible to download the displayed image in ZIP format. Please note that this feature seems to be unable to download at the same time depending on the account you searched for.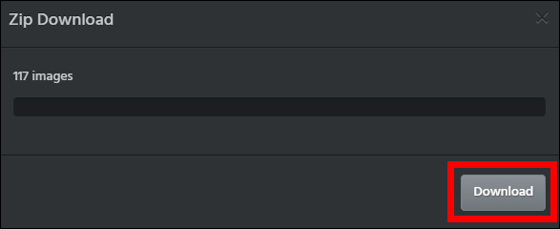 In addition, when you click the retweet icon on the image list page, a list of images that the account retweeted is displayed.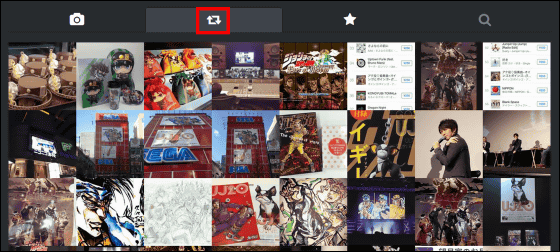 Tap "★" to display images added by the same account as favorites.




In timg, it is also possible to search images from keywords. From the top page enter keywords into the search window displayed directly under the magnifying glass icon and click the magnifying glass icon on the right side.




It displays images related to keywords. Just like searching for an account, you can download the displayed image.