I tried eating a thick-cut pork loin with a thick-cut pork loin and 'thick-cut pork loin weight' involving sweet and spicy sauce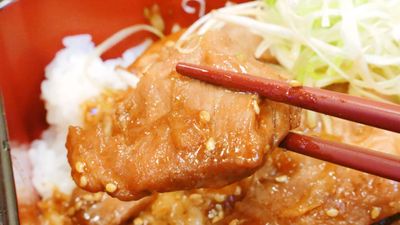 ' Thick cut pork loin weight ' with plenty of crispy white hair leek, engulfed with thick cut pork loin meat and 'Koku umu Tare' with a certain stickiness 'Nak Ume Tare' has appeared in the rough pot from April 11, 2019. The eighth edition of the premium heavy series followed by ' pork weight ' and ' pork horny weight ' etc. is sweetened with mirin and apple juice based on soy sauce, and specially made with 'rich' in miso. I ate in the restaurant and I went to the shop and ate it.

'Preliminary notice' ~ Nakajima premium heavy series eighth! [Thick cut pork loin weight] new release | Notice |
https://www.nakau.co.jp/jp/news/478


New Product Announcements ????

Today's 11:00- # Thick cut pork loin weight is a new appearance ????
Soft, thick-cut pork loin and "rich taste" are entangled in response to weight ???? The crispness of white hair leek crispness and the pungent taste of green onion bring out the taste and soars the appetite ??? ??????? https://t.co/AHy2Plr6uG # # # # # # new product of the new product pic.twitter.com/hyFQrMJ6OG

— [Official] Nakajima (@nakau_info) April 11, 2019


We have arrived at Nakasu.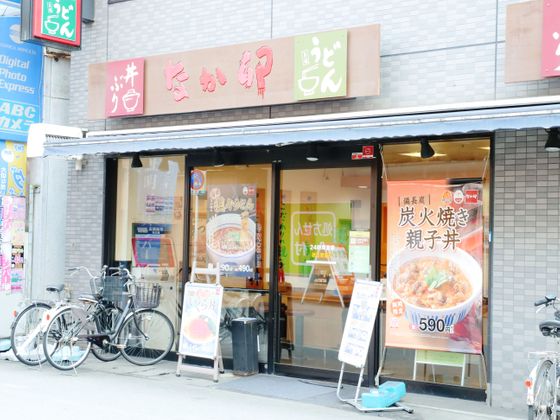 I will purchase a meal ticket at a ticket vending machine.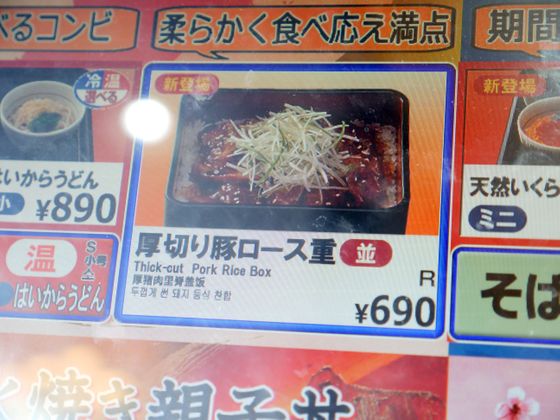 In about 5 minutes after passing the meal ticket to the shopkeeper, a side dish of the thick-cut pork loin weight (690 yen including tax) has been carried.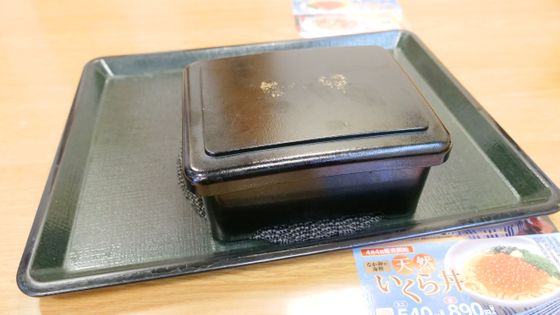 I immediately opened the lid, and I saw that shredded white-haired green onion was filled with pork loin meat piled up on rice.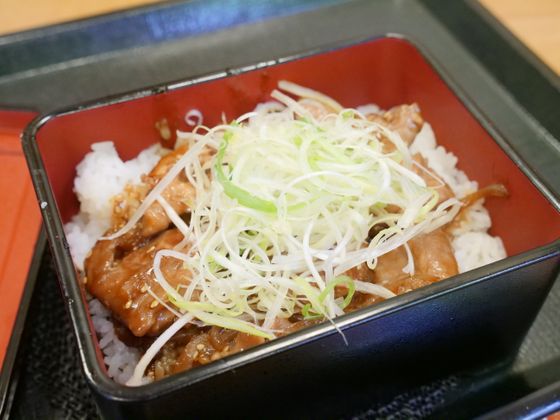 It looks like this when comparing the heavy box and the long film with the iPhone XR of about 15 cm.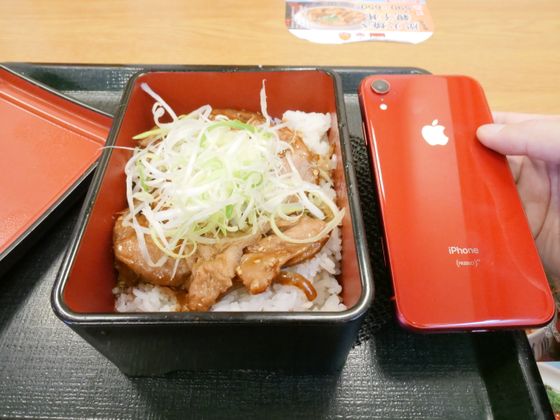 The thickness of pork loin is like this. When you eat a bit of meat, you will see a juicy meat juice overflowing, and the taste of pork umami and sweet and spicy sauce spread in your mouth. Based on soy sauce, the richness of the sweetness of miso and apple juice plus the richness of miso 'Koku Ume Tare' brings out the richness of the thick pork with a slightly darker seasoning.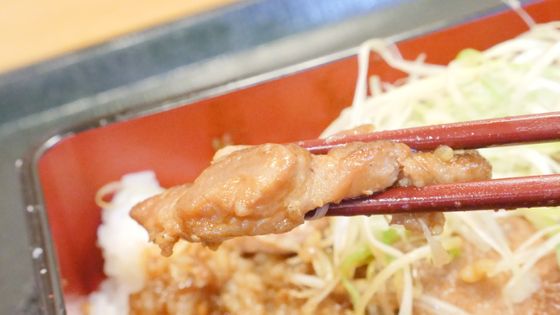 When I try to eat it with white hair leeks, the clean, spicy taste of white hair leeks refreshes the mouth and resets the fatness of thick and sweet thick meat.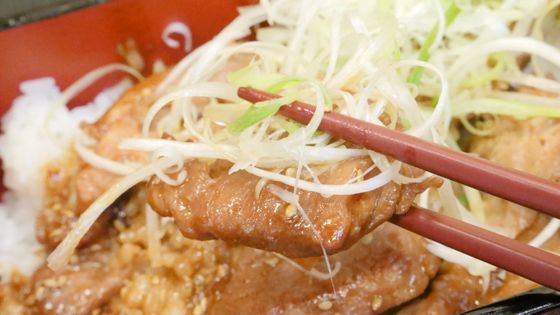 The sweet and spicy 'Koku umu Tare' is fully impregnated into the rice under the meat, and the chopsticks progress at a decelerating speed, so involuntarily lift the heavy box like a chopsticks and scrape it into the mouth with chopsticks It has ended.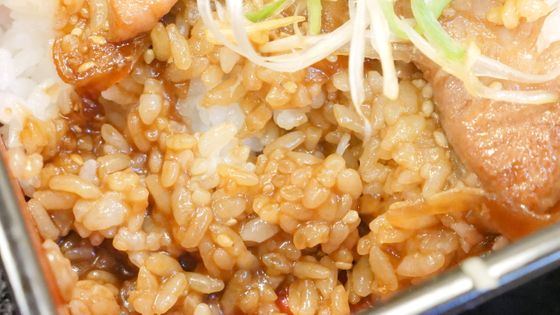 'Thick cut pork loin weight' can be ordered from the 11th of April 2019 in the country, offer period is a limited time menu until the beginning of June. The price is 690 yen including tax and 750 yen including tax, and also supports takeaway.