The 'charcoal-grilled oyster bowl' is a new taste that opens up the possibility of oyakodon, while keeping the meat of Yakitori firmly stuck in with eggs and a specially made crack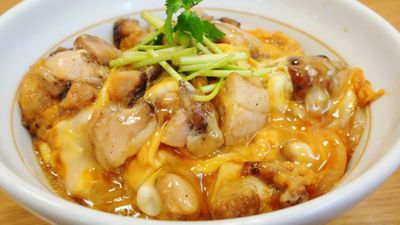 Nakano's ' Stick egg egg and egg bowl ' is a standard menu using specially made pieces and stick eggs, and it will be the 25th anniversary in 2019 since its sale in 1994. Such "Naka- grilled Oyado-don " developed by Nakajima to expand the possibilities of Oyako-don has been available for a limited time from March 20, 2019. A new menu that cooks charcoal-roasted chicken and sticky eggs together and spreads the aroma of charcoal-grilled firewood over the entire bowl is a finish different from that of a standard Oyakodon So I actually went to the shop and tasted it.

«Notice» Burned fragrant charcoal from Bincho charcoal from Wednesday, March 20 [Charcoal grilled omelet] Newly released! | Notice | First time with Kyoto style udon

https://www.nakau.co.jp/jp/news/475
New Product Announcements ????

Today 11:00- # Charcoal-grilled Oyakodon New appearance of ????
A delicious dish of fragrant chicken that has been carefully baked with Binchotan on fragrant fluffy eggs that are deliciously flavored ???? It is the appearance of the fourth series of premium Oyakodon series of naka yaku ???? ???? https: /? Https: / /t.co/llbQP8hGq2 # naka # # naka の new goods # parent and child. pic.twitter.com/9tTvXyppyS

— [Official] Nakao (@ nakau_info) March 20, 2019


I will purchase a meal ticket at a ticket vending machine.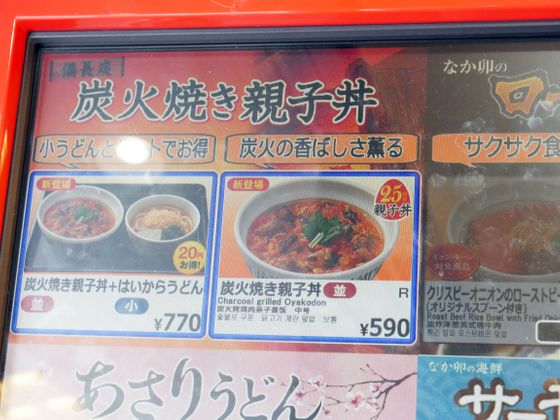 In about three minutes after passing the meal ticket to the shopkeeper, the blazing of the 'charcoal-grilled oyster bowl' (tax-included 590 yen) was carried.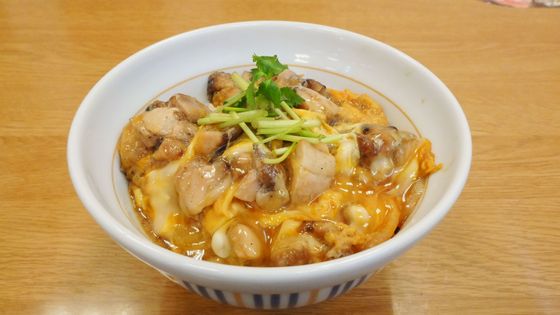 It's like this compared the size of the brow with the Google Pixel 3 with a long side of about 15 cm.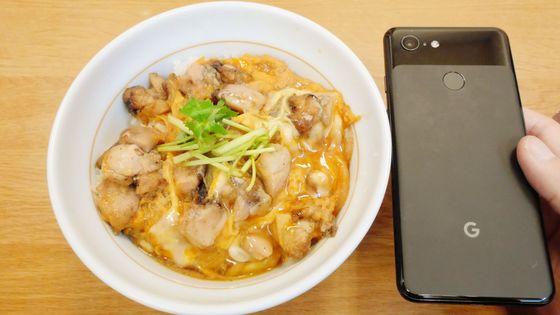 The chicken is browned, and it is said that it is grilled slowly with charcoal.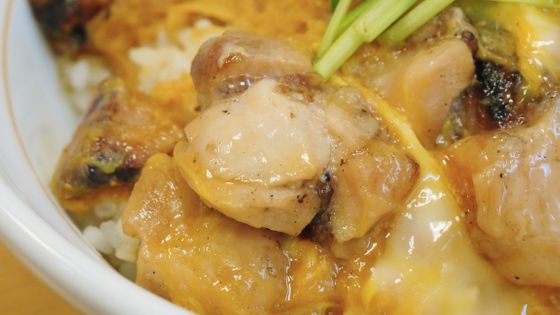 When you try to eat chicken, the umami that is felt from the juicy meat juice is the same as a standard Oyakodon, but there is a plus of fragrant flavor like Yakitori eaten at Yakitori's storefront. In addition, the bitter taste of burnt fat brings out the flavor of chicken like a savory taste. The meat has both a crisp texture and a plump softness, so it was possible to chew the texture of a bite-sized piece of meat, even if the ingredients and rice in Oyado-don are wrinkled and scratched.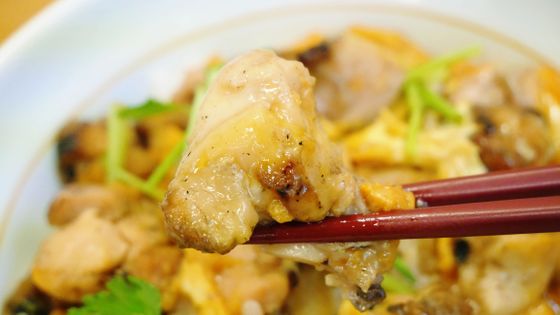 The flavors of the meat juice and the charcoal grill are also contained in the soft-boiled egg which the specially made rice dumpling worked well, and the whole dish is finished with a taste of charcoal grill.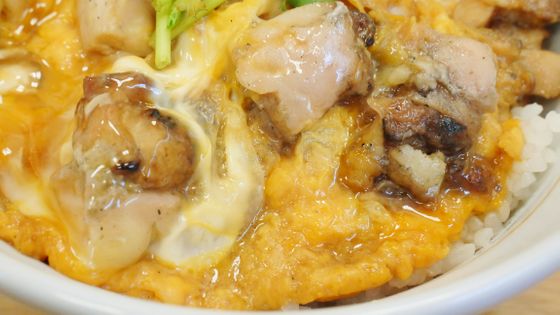 Charcoal-grilled Oyakodon has been sold at stores in Japan throughout the country for a limited time from March 20, 2019. The price can be selected from 'Natural' of 590 yen including tax and 'Oemori' of 650 yen including tax, and also corresponds to take-away.