I picked a pickled tuna soaked lettuce on the pork and tried eating 'pickled tuna onion don bowl'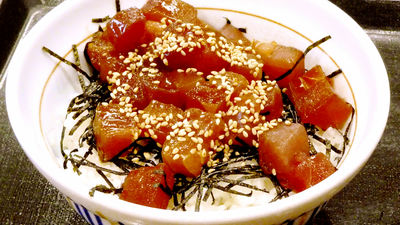 " Pickled Tuna Iron Fireside ", which becomes the seventh series of seafood series by Naka Ryu, is offered from August 30, 2018. It is finished in a newly-sensed iron-don bowl featuring "Feely mouthfeel and smooth taste" at the iron fire dumpling which is made of corn-cut tuna red beans on special sauce and kombu sauce. I was wondering what kind of taste it was, so I actually ate it with a rabbit.

Naka Uyu "Pickled Tuna Iron Bowl" released on sale! ~ Sea of ​​Naka urch ~ Seventh series ~ | Notice | Rice bowl and Kyoto style Udon no Naka
https://www.nakau.co.jp/jp/news/396

I came to Naka urch.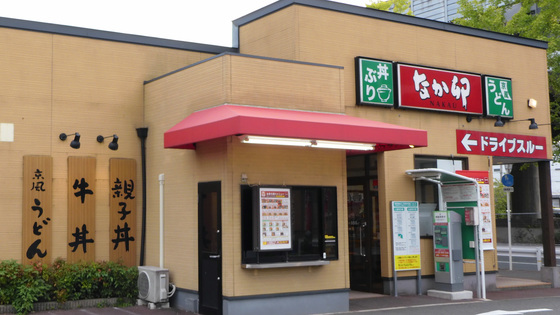 At the shop, a banquet that appeals "pickled tuna rice bowl" welcomes you. It is "in-store limited" and it is a menu that can not be taken out.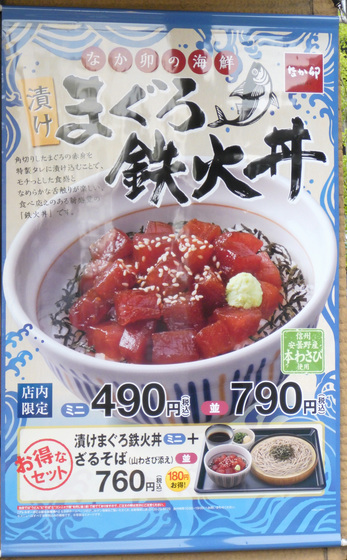 Give a food ticket to the clerk and arrive in about 3 minutes at the same level as "Pickled Tuna Iron Bowl" (790 yen including tax).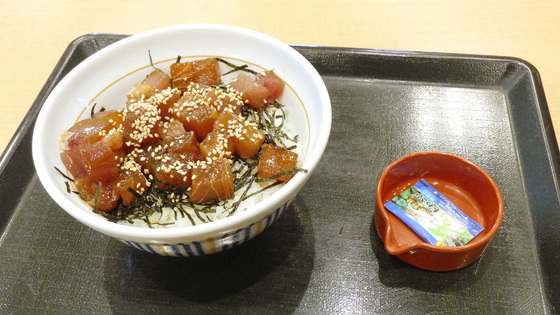 The red meat of the pickled tuna that had been cut on the dice is riding above the vinegared rice which scattered the chopped paste, and further white sesame is swept from above.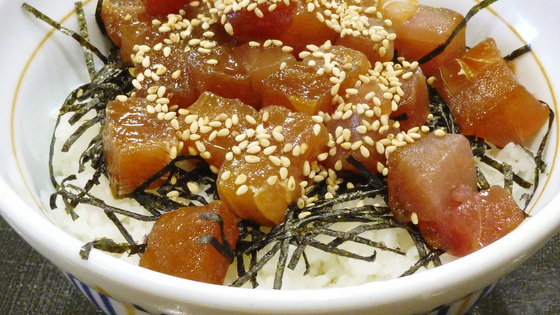 First I will eat a pickled tuna alone. Red meat that it was soaked in special sauce of konbu and soy sauce is elastic instead of slicing it, it is elastic, it is a nice texture. The taste of sauce based sauce is felt, but it is never too thick and the umami of the tuna solidifies steadily in the mouth.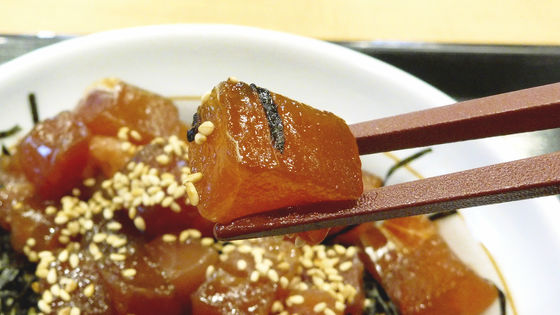 I will put a little wasabi that was attached and eat it with Vinegared rice. Glue sticks and wasabi, and the fragrance of white sesame, highlight the flavor of pickled tuna. The tuna is cut into corners, the satisfaction when you cheeked in your mouth is large, it has become a rice bowl with plenty of volume.



I wanted the taste of soy sauce a little more for the mildness with the rice cooker, so I melted the small dish wasabi with "desert soy sauce" on the desk and tried it from the top of the pickled tuna rice bowl. As the taste of soy sauce and the fragrance of wasabi became stronger, the sweetness and umami of the marinated tuna increased, and I was able to enjoy "pickled tuna rice bowl" to the end.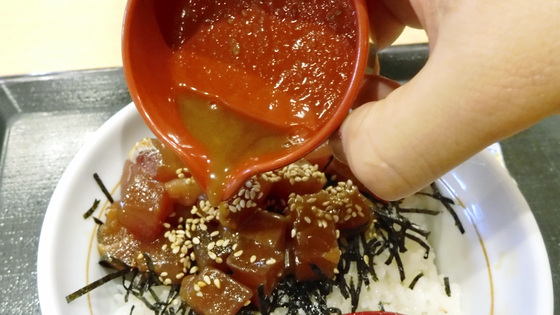 "Pickled tuna iron rice bowl" is 790 yen including tax, mini included 490 yen, tax included 760 yen including a mini and Zaruzabu (mountain wasabi ), from national store in Naka urch on Thursday August 30, 2018 It is available for a limited time until mid-November.