Thick wall thickness is three times that of "Sota-don" Chicago store popular number 1 limited menu "Spicy rice bowl" I ate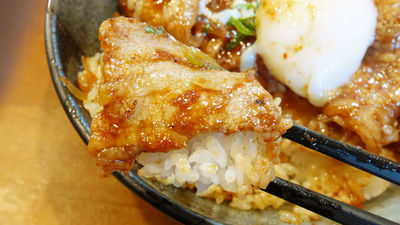 Legendary potato-noodle shop known as "Suata rice" containing secret pork and tangled rice with garlic sauce is used as a limited menu in January 2016Spicy bowl"Is provided. The spicy rice bowl is said to be a rice bowl with secret garlic sauce and sauce of American style roasted on meat which has a wall thickness that is three times that of ordinary rice bowls I went to and had it.

【January only】 Popular menu of the American · Chicago store! "Spicy rice bowl" released ★ | Legendary noodle bowl shop / specialty bowl of shops 【Official site】

Arrived in the legendary yata noodle shop.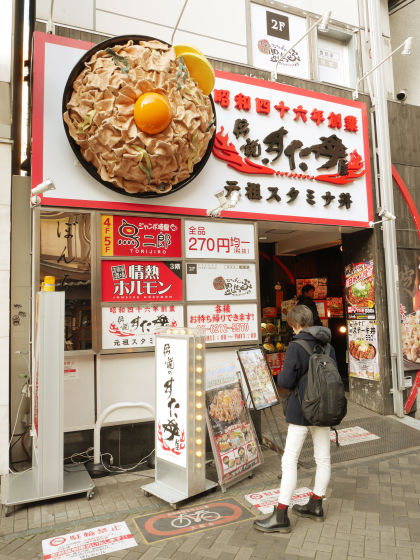 In front of the shop there is a pop appealing popular bowl.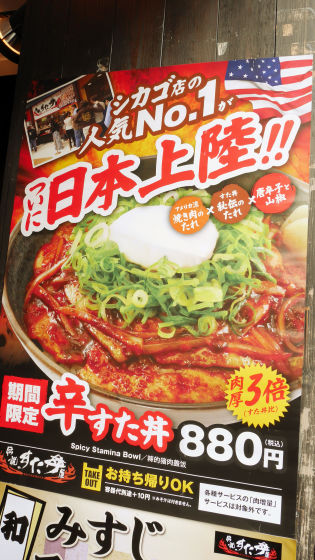 I bought tickets for a bowl that was spicy on the ticket machine at the entrance.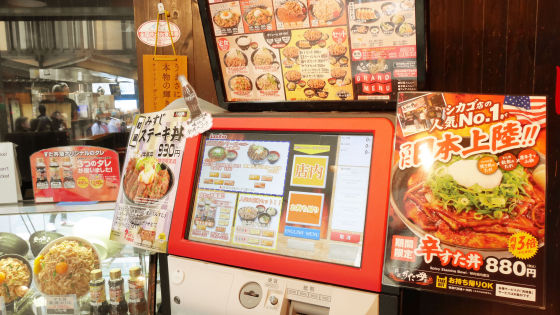 This time I ordered 880 yen including the hot served rice bowl.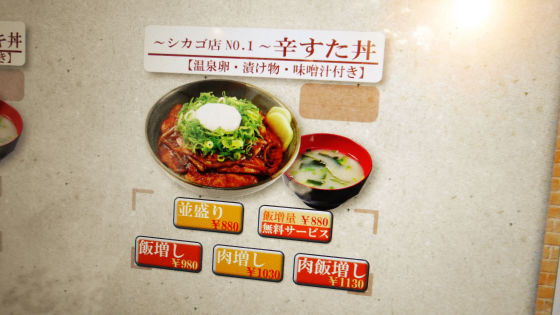 I will sit in the counter seat and give me a ticket to the clerk.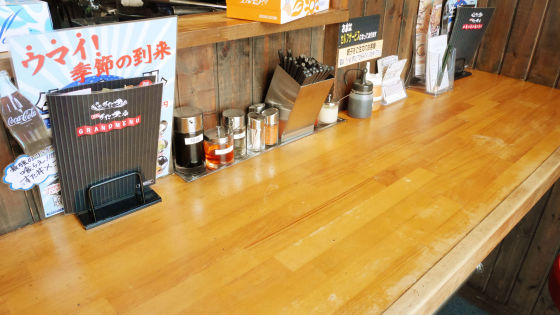 A bowl of spicy meat was delivered in about 5 minutes after sitting down.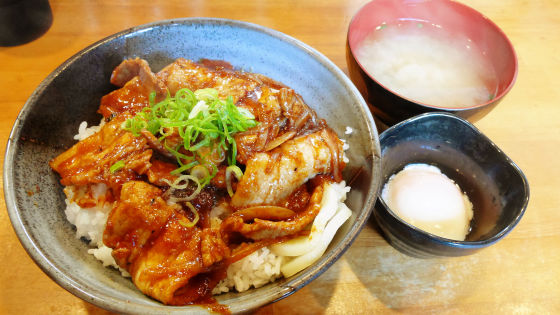 Muso soup which bonito sushi works well comes with a set.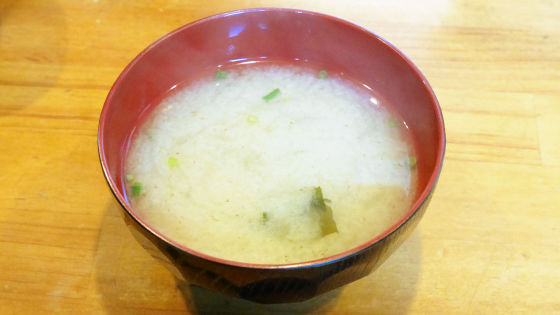 Spring eggs were not contained in bowls, but were put in separate containers.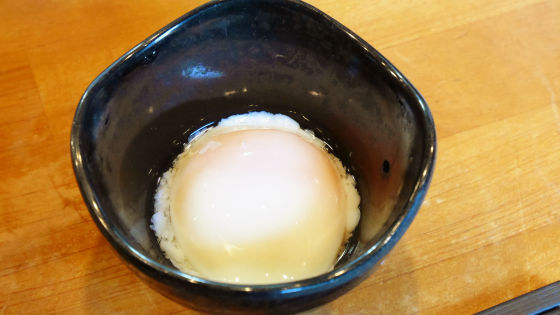 Spicy rice bowl with large meat served in the prime.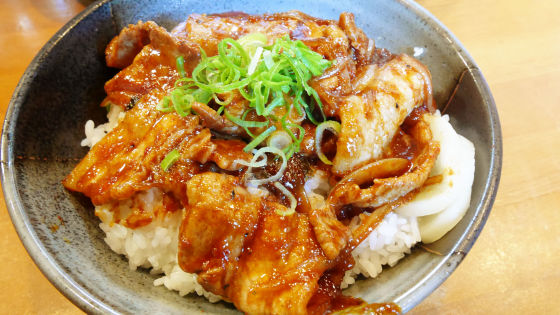 On the top is a green onion.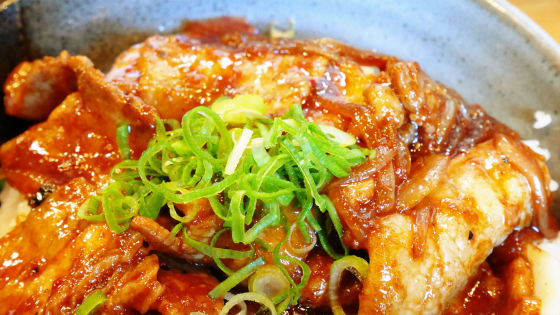 I tried dropping hot spring eggs on a green onion.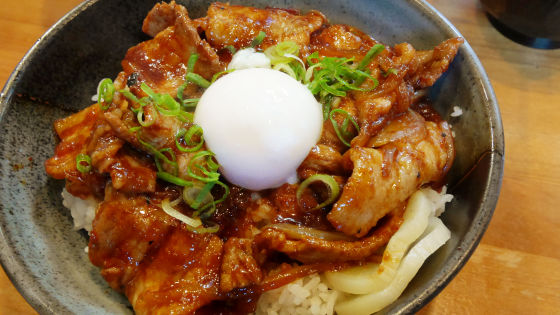 Meat that there are 3 cups of soup don is about the same thickness as the tip of chopsticks.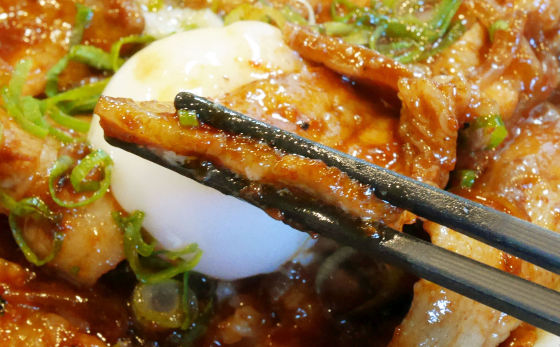 Meat is seasoned like sweet grilled meat sauce, hot pepper spicy is working well. There is a chewy response because it is thick, and inside the mouth full with meat when trying to eat a piece of meal with one mouth.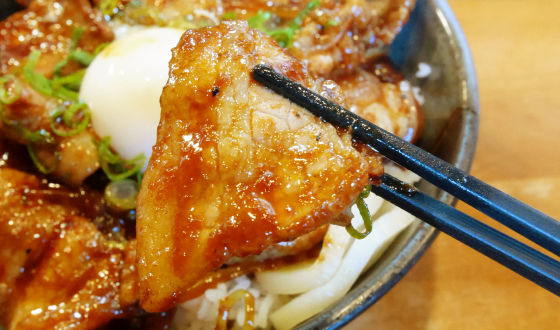 The taste of the sauce is quite dark and compatibility with white rice is outstanding. In addition, eating with white rice will relieve pain a little.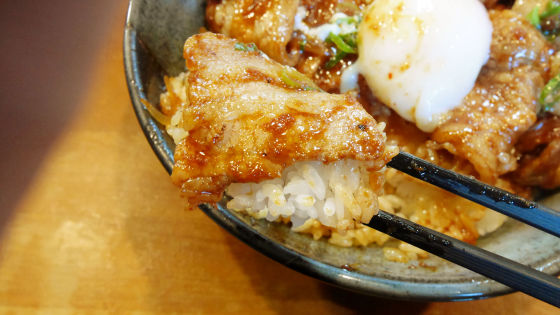 I will crush a hot spring egg.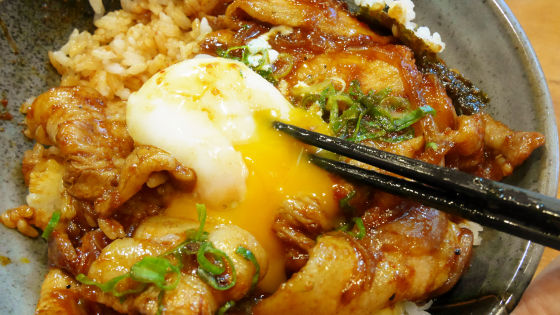 Trottled hot spring eggs entangled in the meat and pakuri. When you eat pork with thick sauce with spa eggs, mellow taste of eggs is added, and spicyness becomes a little mild.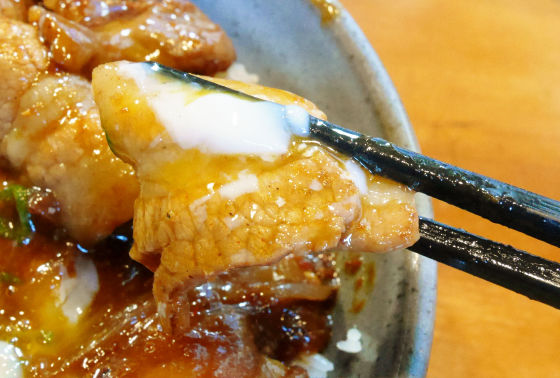 Spicy hot seasoned meat and hot spring eggs are compatible with steel plates and can be eaten with plenty of rice.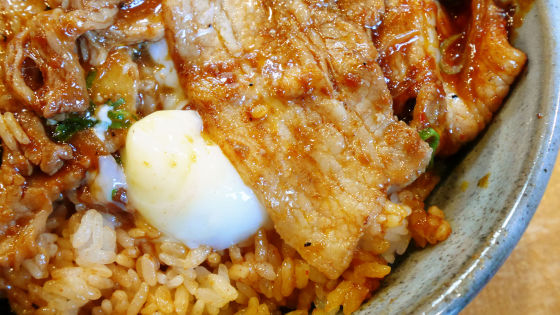 It is quite hot, so refresh yourself with pickles when you taste it in your mouth.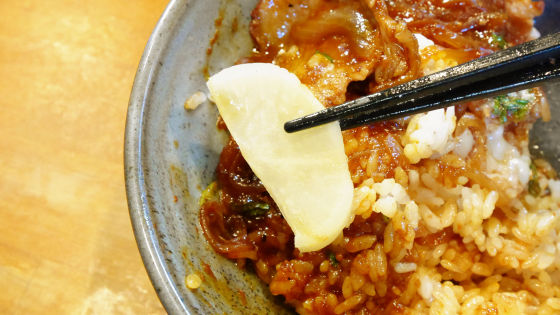 Even though hot spicy rice bowls are in parallel, the volume is perfect, even adult men are going to be full of stuff, but if you are not good at it, you may need to be a little careful. In addition, because hot pot bowl has become a limited item in January 2016, it seems to be good to eat early if you really want to eat.