I ate a pork ginger rice bowl with eggs like a mother-and-don bowl in a mackerel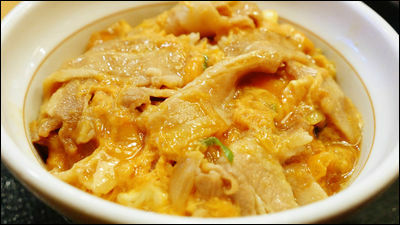 Speaking of Naka Uya Yellow is deep Orange and resilient Okonomi don bowl using "sticking egg" is a specialty, but from January 21 (Wednesday) I use commitment eggs,Three yuan pigUsing rose meat etc "Pork Shrimp BowlWe released the. Ginger which warms the body is perfect for the cold season, so I went to a shop and ate it.

Spicy and ginger accents to fluffy three yuan pig! Naka's "Pork Shrimp Bowl" begins to be released from Wednesday, January 21 | Notice | Rice bowl and Kyoto style Udon no Uta
http://www.nakau.co.jp/jp/news/37

Arrived inside Nako.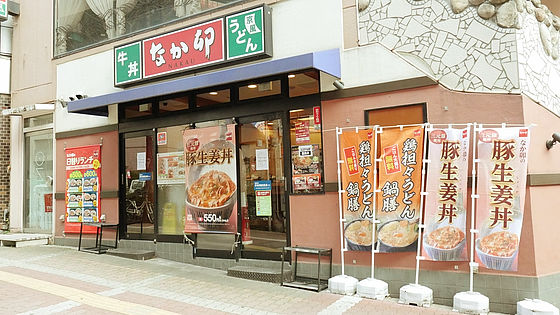 Appeal new products even at stores. It looks pretty close to Oyakodon.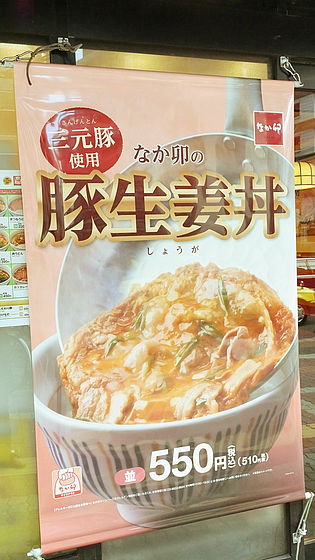 Looking at the ticket machine ... ...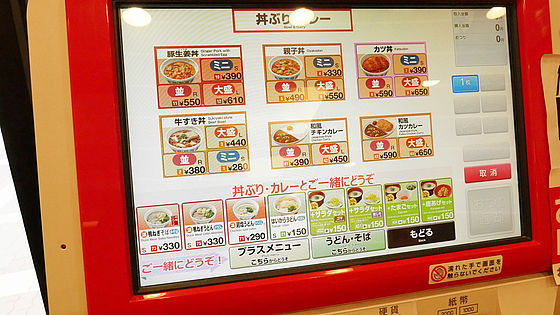 I found a pork shrimp dumpling. Mini tax included 390 yen · 550 yen for tax included · 610 yen for large scale and 3 kinds of sizes are prepared, but I will order the same size.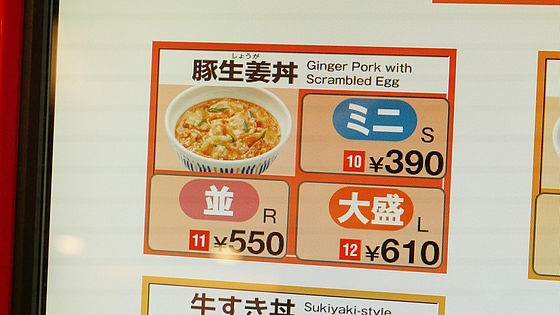 Menu arrives in about 5 minutes to wait. Although it smells appetizing appetite with ginger and ginger, the appearance of sweet rice bowl is quite modest.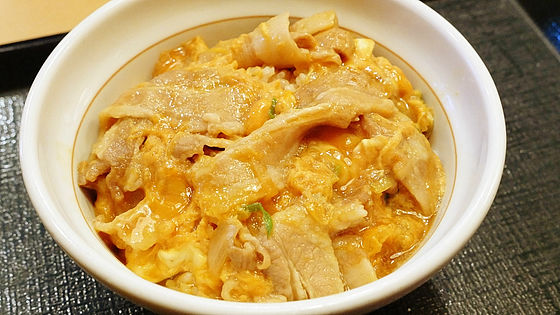 Pork has adequate fat padding.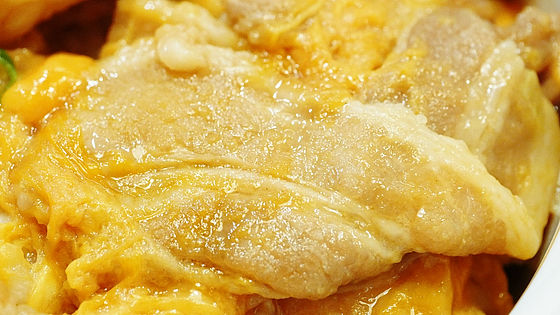 Eggs were hardened in half as oko don bowl.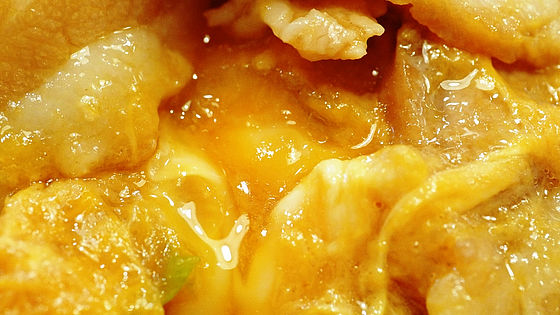 Onions and blue onion are also used.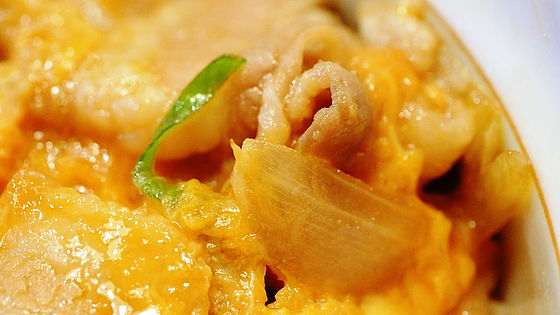 First of all, trying to eat from pork, it has a little fat since it has a lean body, but there is a sweetness in the fat of pork and a bit of sweetness stained well and a soft texture. Because the sauce is soaked well, it is lacking in the juicy originalness of pork, but this is a good feeling with this.



Eggs feel good as usual in Trotoro. Although it is a sweet and salty seasoning similar to Oyakodon, it seems to be preferred by all because pungent flavor is not intense while it is finished in the taste with gentle spicy taste and accented.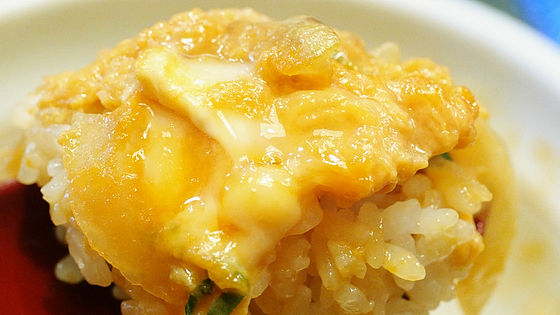 Rice also has eggs and wonder soaked in, you can eat like a egg rice. By the time we finished eating, thanks to ginger, it has become warmer to the ends of our feet and hands.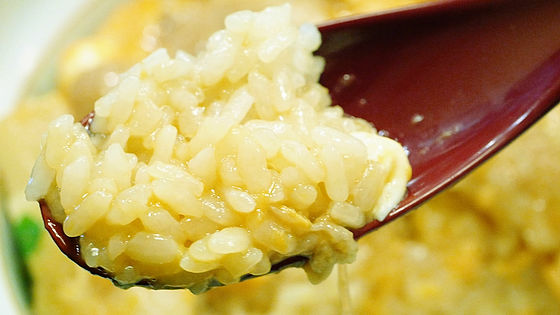 In addition, pork ginger don is sold for a limited time only.