How to record & mirror the "Gear VR" play screen at 60 fps & nullsack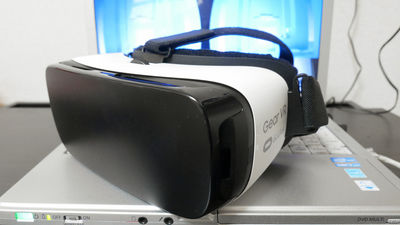 You can use it as a VR headset by inserting Galaxy "Gear VR"Because only the wearing principal can see the image, people in the surroundings will not know what it is. In order to share such a VR's play experience, there are methods such as mirroring, recording the screen, publishing it on YouTube, etc. However, depending on the recording application or the environment, it may be frustrating. I tried to summarize the results that I tried, how to record and mirror the output of such a Gear VR image with null sack.

Gear VR | Wearable | by Galaxy
http://www.samsung.com/jp/product/gearvr/#gear-vr

Best app for recording screen on Gear VR w / o lag: GearVR
https://www.reddit.com/r/GearVR/comments/3pu6c3/best_app_for_recording_screen_on_gear_vr_wo_lag/

How to record Gear VR's playing movie in a super nice high quality image # GearVR | Develog.VR
http://2vr.jp/2015/05/10/gearvr-capture/

Screen mirroring with Gear VR (Galaxy S6 version) (February 2016 version) - Adventure of tomsawyer 100
http://vr.hateblo.jp/entry/2016/02/18/210726

◆ Gear VR's genuine screen capture function
Gear VR has a genuine function of screen shot and screen recording. Press and hold the "back" button to display the console menu, so tap the button in the red frame.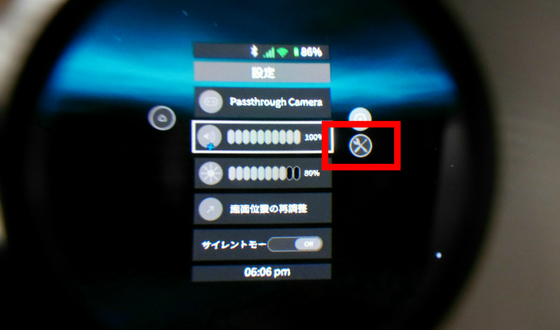 The utility menu opens and you can select "Screenshot" and "Capture screen". By tapping either one, you can shoot the screen that was open before displaying the console menu. Note that music is not output on screen recording.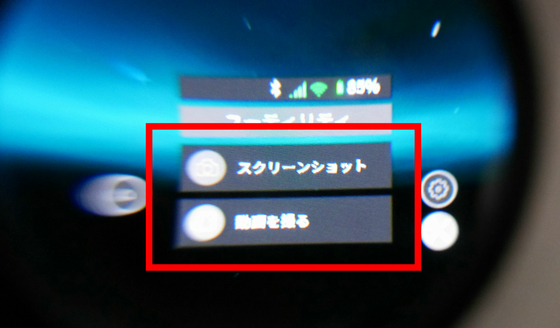 The movie actually shot with the recording function of Gear VR can be checked below.

Screen recording with the genuine function of "Gear VR" looks something like this - YouTube


Regarding the screen shot, if you connect to the keyboard using Micro - USB 's USB conversion cable, you can shoot screenshots just by pressing the "Print Screen" key. However, when I tried it with two keyboards that were in the editorial department, there was no reaction for some reason.

S6# GearVRTip .... keyboards take screenshots w / print screen key while in GearVR ... plug the USB in before the phone.Pic.twitter.com/HcVySHdmLE

- Andrew Dickerson (@ Andrew Dickerson)July 8, 2015

◆ "MirrorOp Sender for Galaxy" + "Open Broadcaster Software (OBS)"
There are several ways to shoot a screen mirroring the image of Gear VR, the most successful way in the environment of GIGAZINE Editorial Department is to use "MirrorOp". MirrorOp is the official Samsung application. By installing "Sender" on the smartphone side and "Receiver" on the PC side, you can output the image of Gear VR almost without lag. There are "MirrorOp Sender for Galaxy" and "MirrorOp Sender", but with respect to mirroring of Gear VR, it is important not to move unless it is "MirrorOp Sender for Galaxy".

MirrorOp Sender for Galaxy - Android application on Google Play
https://play.google.com/store/apps/details?id=com.awindinc.galaxysender

Product
http://www.mirrorop.com/receivers/

After installing the above Sender and Receiver on the smartphone, first start the Receiver software on the PC.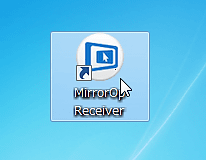 In that state, launch the Sender application on your smartphone and tap on your PC name.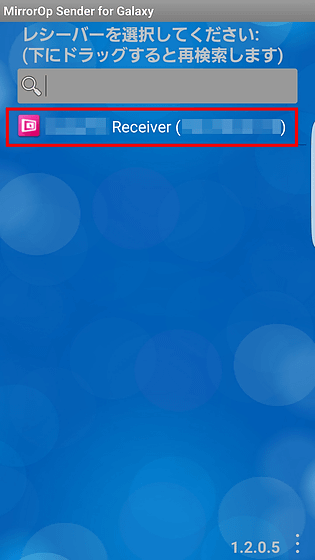 Tap "Play" as PC and smartphone are connected.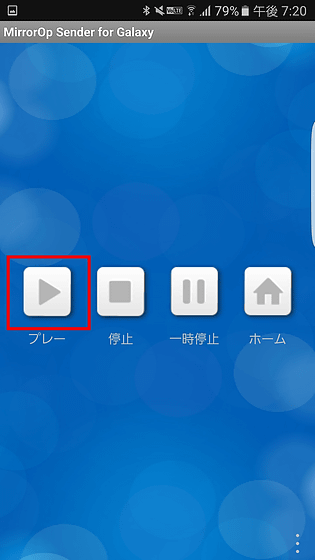 Then the smartphone screen was output to the PC screen.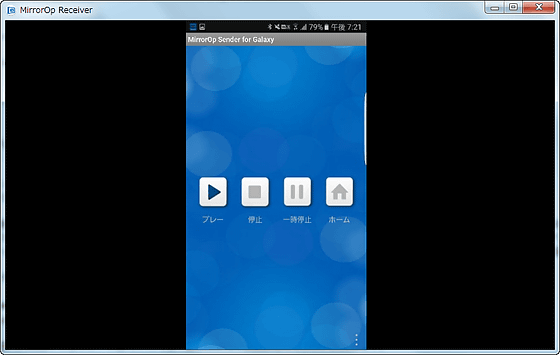 If you insert a smartphone into the Gear VR in a mirrored state, the image seen with Gear VR is mirrored on the screen of the PC.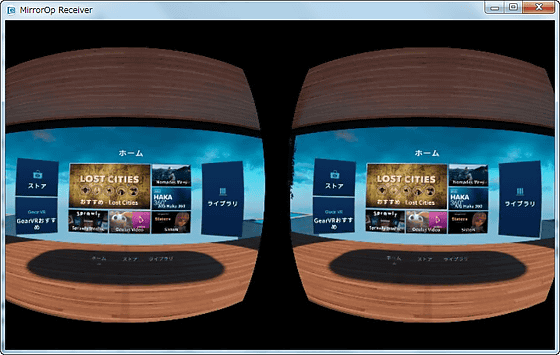 Actually seeing the mirroring output of Gear VR to PC with MirrorOp is from the following movie.

Mirroring output of "Gear VR" screen with "MirrorOp" - YouTube


Software for shooting mirrored screens is OK with whatever you like, but reddit recommended free screen recording & distribution software "Open Broadcaster Software (OBS)". The good point of OBS is that you can set fps and you can shoot at 60 fps and you can shoot players who are playing with webcam at the same time. Although many movies of VR content include players, it is not necessary to shoot themselves with a camera separately, and there is no need to edit two movies and to combine, so it is convenient to transcend.

OBS can be downloaded from the following.

Open Broadcaster Software - Download
https://obsproject.com/download

After installing on PC, start OBS.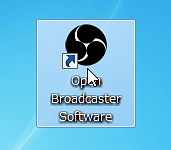 When the software starts, first click "Setting" in "Settings" on the menu bar to set the FPS value at the time of recording.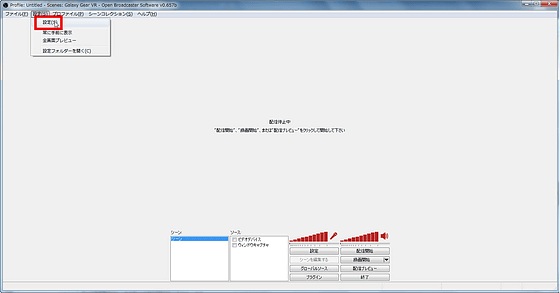 Select "Video" from the leftmost list, enter "60" for FPS and click "OK".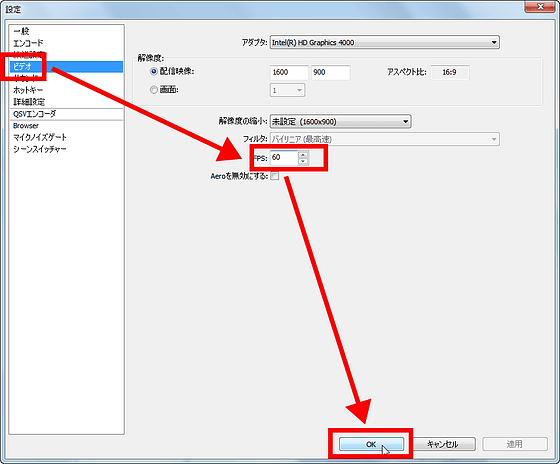 To record MirrorOp's screen, click "Window Capture" from "Source". If there is no item, right click inside the source and insert it from "Add".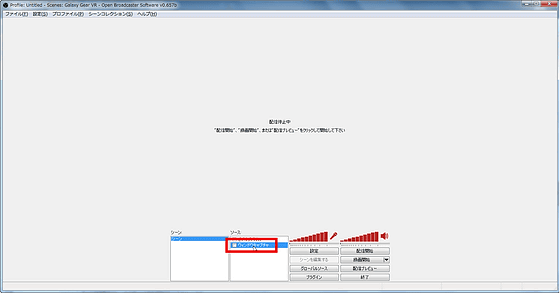 When the menu opens, set the window to record to "MirrorOp Reciever" and click "OK".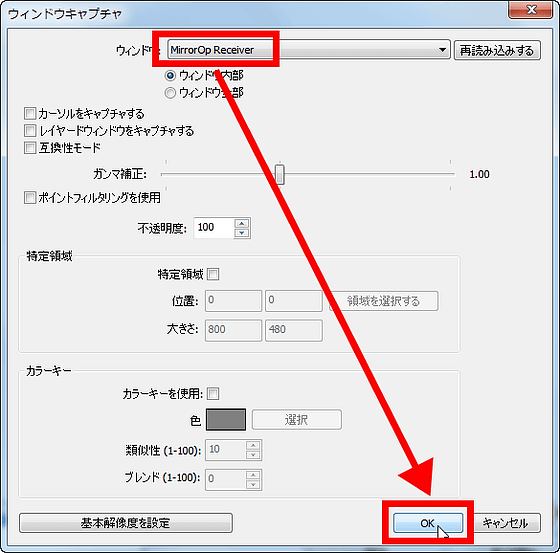 Click on the "Window capture" checkbox and you are ready. Click 'Delivery preview' to check the recording screen.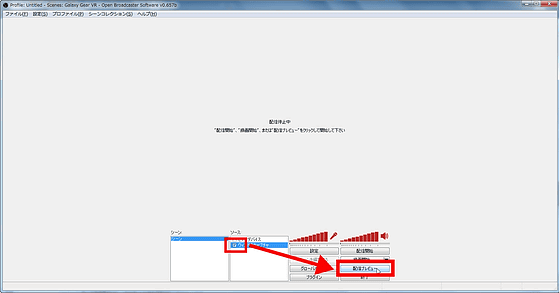 Then the MirrorOp mirroring screen was displayed. When worn, you can see it as one screen by viewing with the right eye and the left eye, but when mirroring you will see two identical screens being displayed separately. It seems that we can not change this.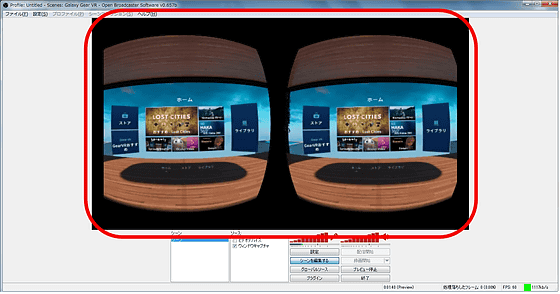 Adjustment such as screen size and position change, click "Edit scene" with preview display. If you select the screen you want to adjust next from "Source", you can reduce, enlarge, and move the screen.



If preview is OK, click "Start Recording"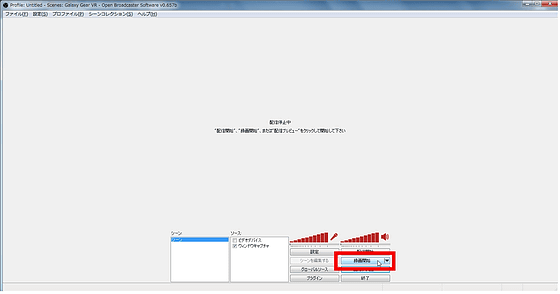 Then the screen you are playing on Gear VR will be recorded as it is.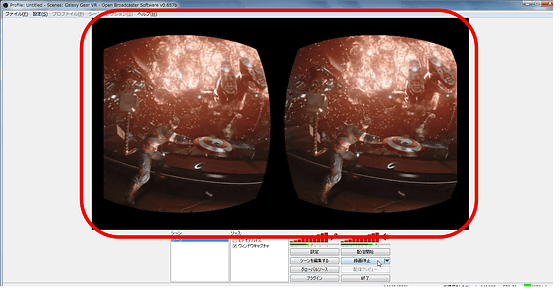 To record how you are playing with web capture at the same time, click "Video device" in the source. When the menu opens, set "device" as a web camera. In order to link the image of Gear VR with the wearer's movement during recording, check the "Flip horizontally" checkbox and click "OK".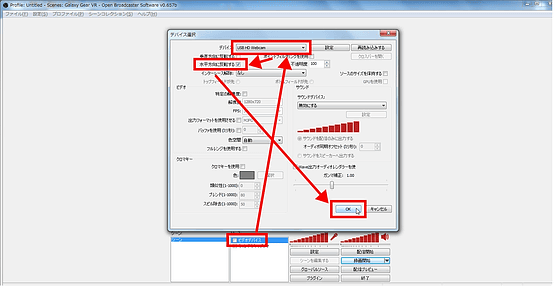 Then you can take a picture of the play screen and the movie that divided the appearance of the wearer on the left and right with such feeling. If you make the screen of the camera small, it can be displayed with feeling like wipe.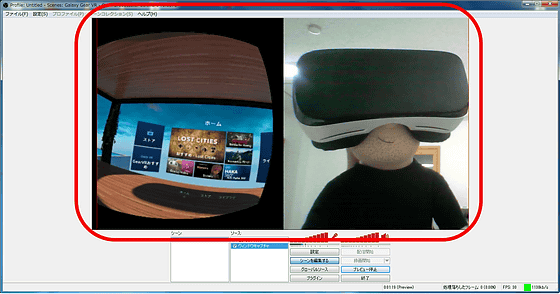 In addition, the play movie of Gear VR actually recorded with MirrorOp and OBS is as follows.

Hatsune Miku's live performance that can be approached in the VR space of "Galaxy Gear VR" looks something like this - YouTube


◆ Other recording methods
In addition to the above methods, the following recording method has been reported. I tried everything, but they all failed in the editorial department's circumstance or failed to record. Successful examples exist on reddit and YouTube, so if MirrorOp does not work, there may be things that succeed if you try the following method.

· "Chromecast"(Mirroring only)
· Samsung Official Mirroring Software "SideSync"
· Mirroring software "Mobizen(Mobizen) "
· Free recording app "AZ Screen Recorder"
· Paid recording application "Easy screen recorder"