When you ride the "Mountain coaster" which slides down the mountain skin at a stroke with living & trembling speed, it looks like this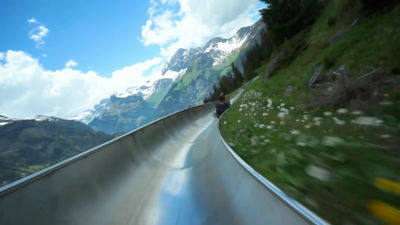 A course installed in nature such as a mountain, riding a sled and rushing down on a living body "Mountain coaster"Attractions are being built on snowy mountains and other means as means to utilize the off-season ski resort. The mountain coaster "Rodelbahn" in Kandersteak in the southwestern part of Switzerland has a course embedded in the mountains, making it a coaster that gives a sense of pounding feeling of running through the ground.

Switzerland Mountain Coaster - YouTube

A man heading to the mountain coaster's platform. I have a GoPro on my head.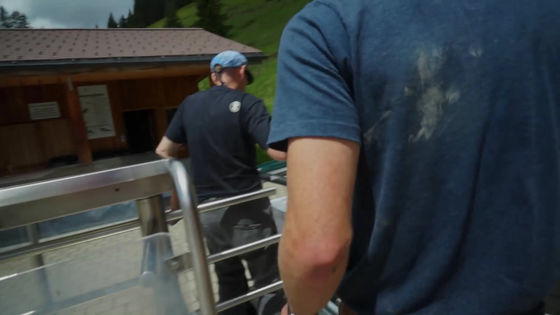 It seems that an unattended ticket machine is installed at the entrance.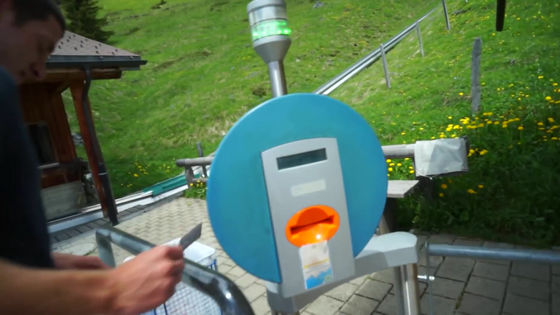 The brown building that is visible in the back left is the coaster's stop.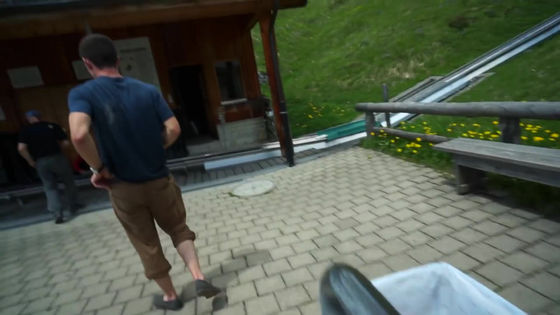 Take the sled ... ....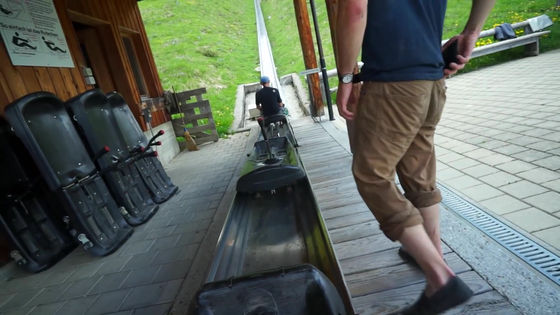 In case of emergency, hold the brake firmly.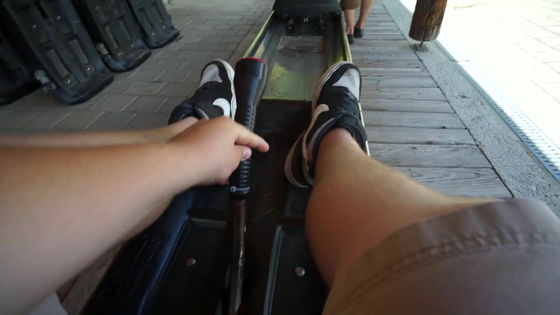 Finally start. Beautiful nature spreads to the right and left of the course, it is very open.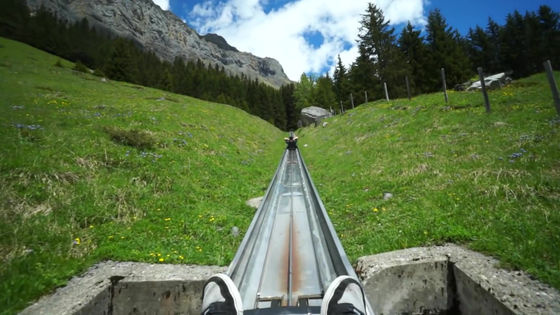 Run slowly through the curve ......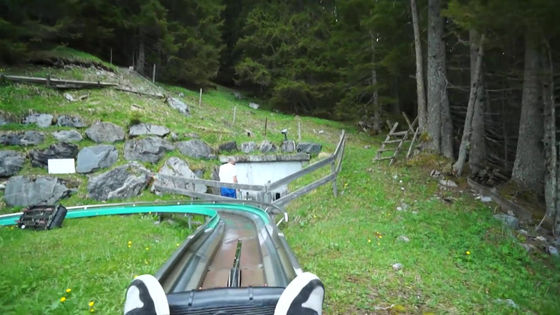 The place where the green lane is broken is the real start point.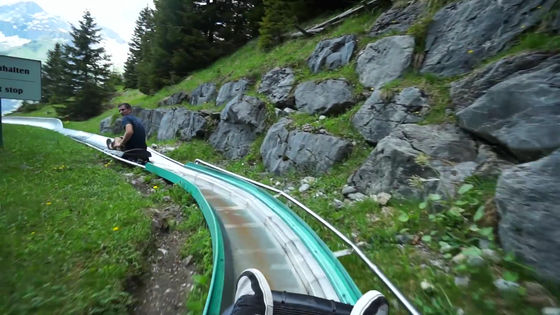 Scorpion ... ... with a low note, the sled will advance by gravity.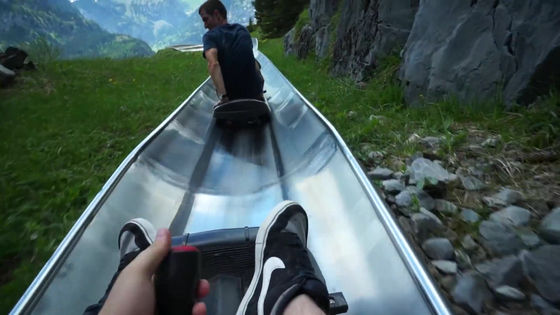 If you look up, you can see the mountains with snow wearing a row even in summer.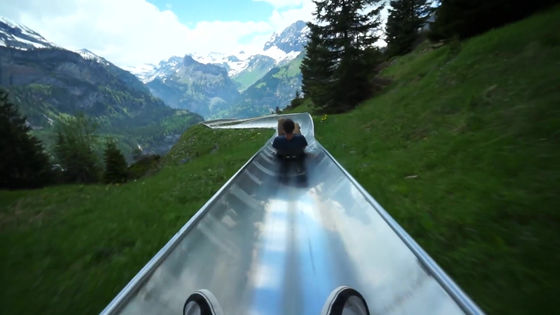 Turn left into a loose curve ......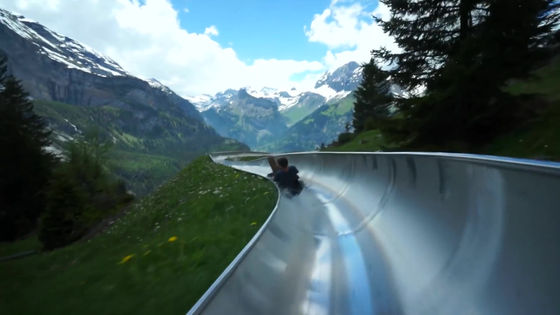 Next is the right curve.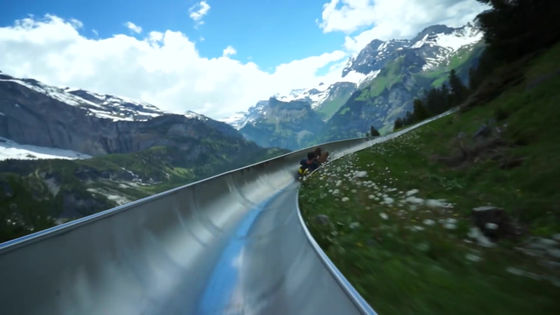 When thinking that the course is straightened, the surface jumps and the sled jumps poundingly.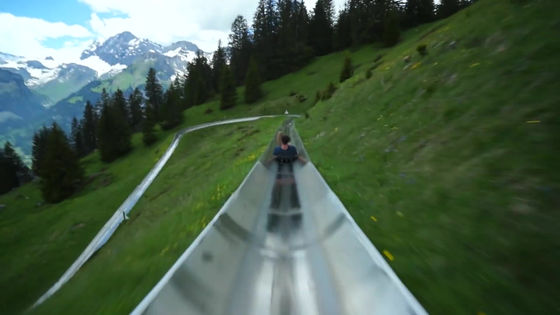 Before the sharp curve, signboard of precaution is standing ... ...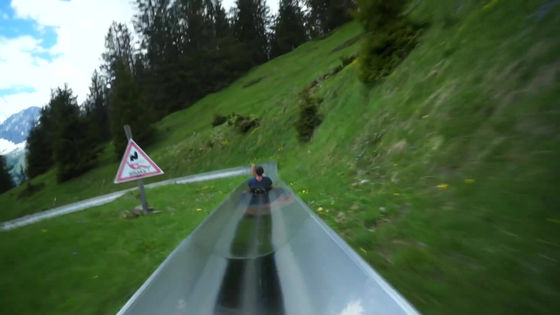 Without grasping the brake lever, we will slide down the sharp curve with Hyacher.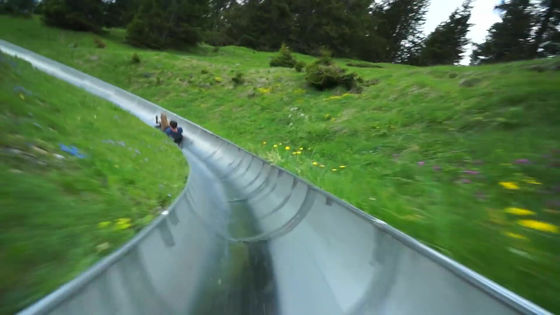 There is also a point where the angle is overwhelmed on the curve, and the pale blue sky spreads over the entire field of vision.



A sharp curve with a note is continued further.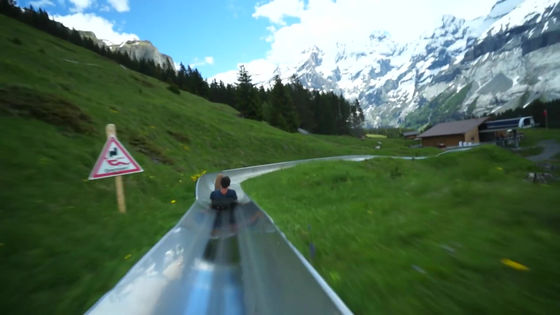 A thrilling curve that the grass of the ground passes through the face slaughter.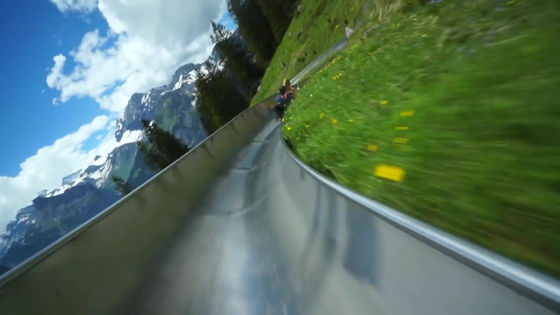 I gradually approached the lift platform of the ski resort, but the course will continue more.



A big rock passes through the side exposed and rugged ......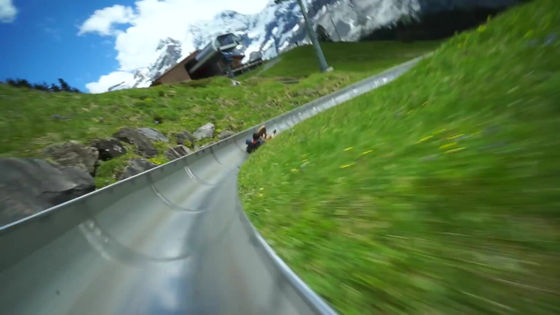 The sign of "slow" is the last curve.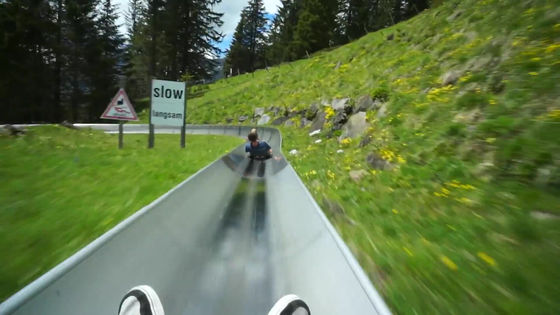 I ran down the course of the total length of 750 meters in about 2 minutes and arrived at the goal.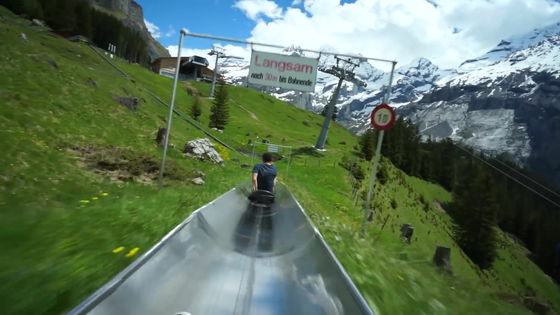 I'm excited to have a thumb for "Yay".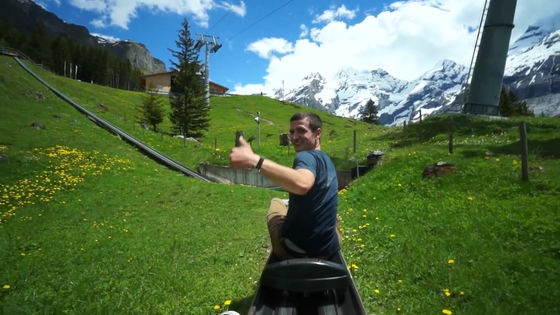 The price of Rodelbahn is 4 adult Swiss francs (about 450 yen), children are 3 Swiss francs (about 340 yen), Sori is 1 or 2 seats. It is said that it is open only from late May to sunny in October when the ski resort is not used.

Rodelbahn Oeschinensee Bergstation Infos & Preise
http://www.oeschinensee.ch/sommer/rodelbahn/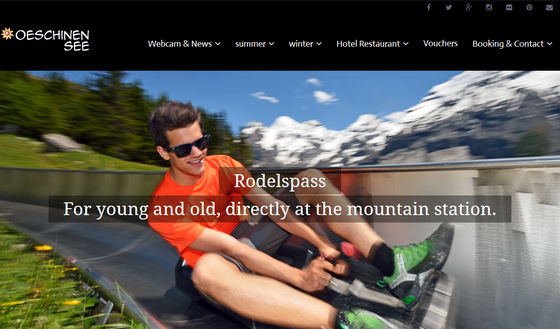 in Video, Posted by darkhorse_log