Free software "Video Rotator" that rotates movies taken with smartphones in the proper orientation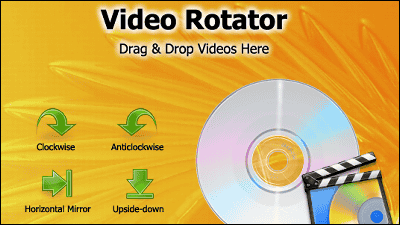 IPhone · Android-equipped smartphones etc. If you play movie on PC, the direction of the movie may be wrong, but free software that can rotate the direction of such movie and fix it is "Video Rotator"is. 15 types of movies including AVI · MPG · FLV · MP 4 · WMV · MOV · 3 GP etc. can be rotated and converted to MP 4 · AVI · MPG · FLV · MOV and can be started on Windows XP · 2000 · 2003 · Vista · 7 · 8 It has become.

For downloading, installing, operating method from the following.

Video Rotator - Free Rotate Video 90 Degree, Horizontal & Vertical Mirror - Free Rotate iPhone Video
http://www.videorotator.com/

If you play a movie on a PC after taking a movie with a smartphone camera, it may be unintentional orientation as follows ... ...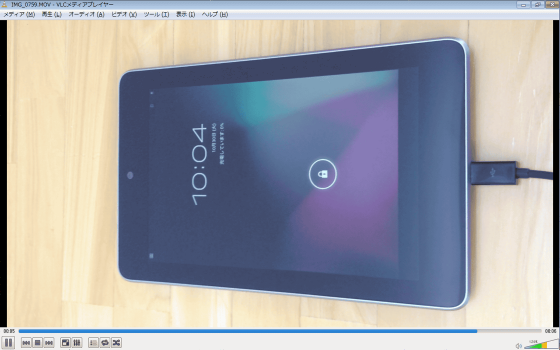 With Video Rotator you can rotate the video in the proper orientation.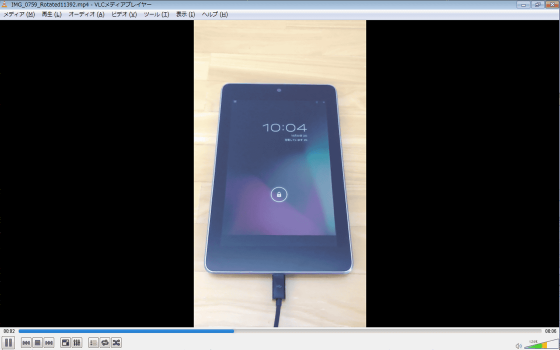 There are 4 types of rotation methods, for example, rotated based on the following.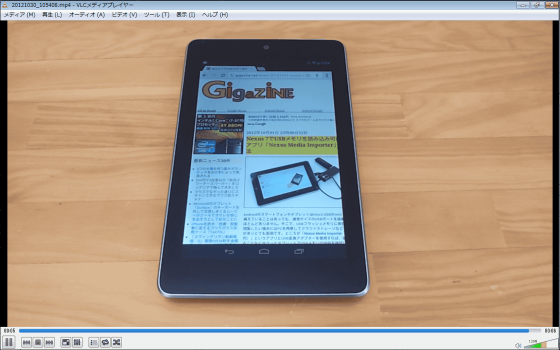 Rotate right 90 degrees.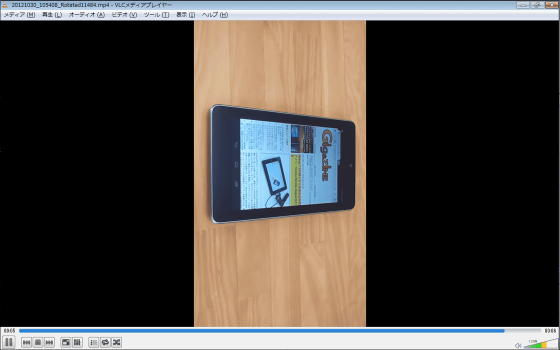 Rotate left 90 degrees.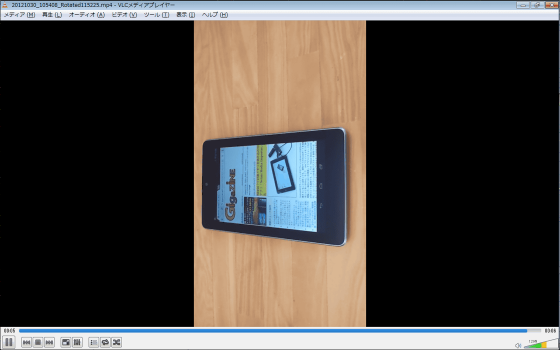 Flip horizontal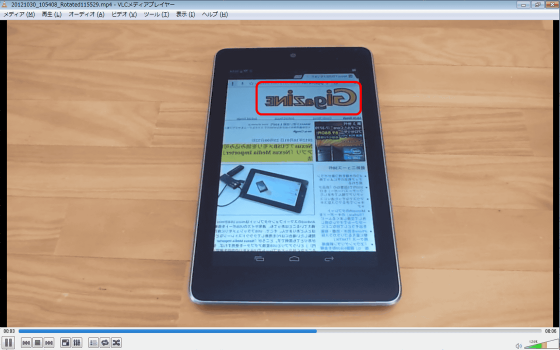 Upside down



From download to operation method
Official siteClick "DOWNLOAD NOW".




Execute the downloaded EXE file.




Click "Next"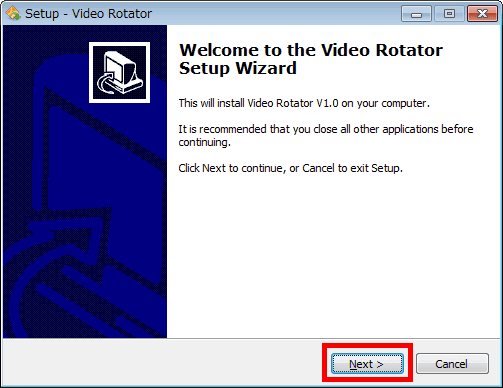 Click "Next"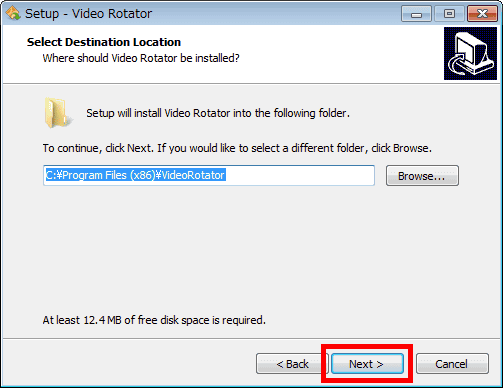 Click "Next"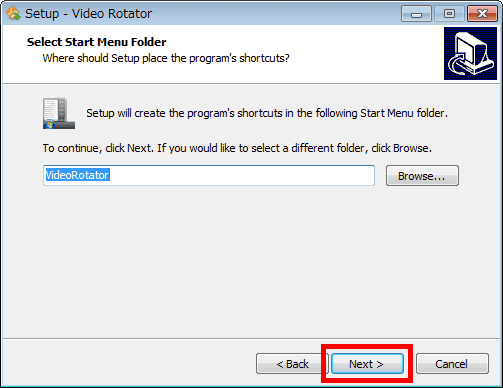 Click "Next"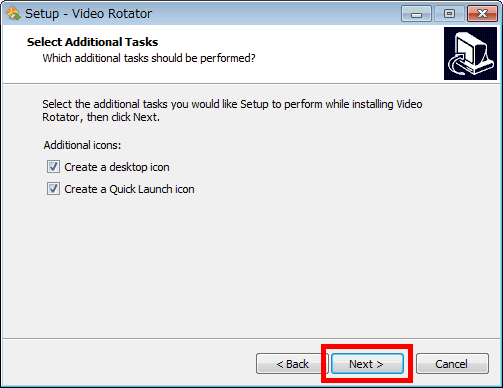 Click "Install"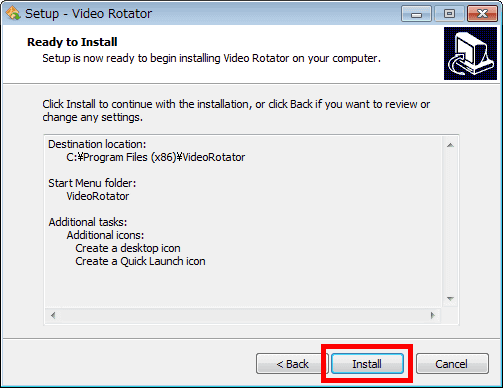 Click "Finish"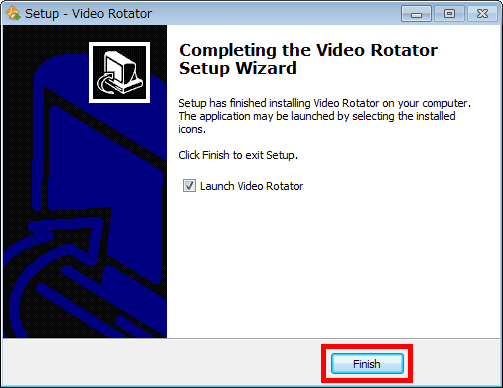 When the installation is completed, the operation screen is displayed.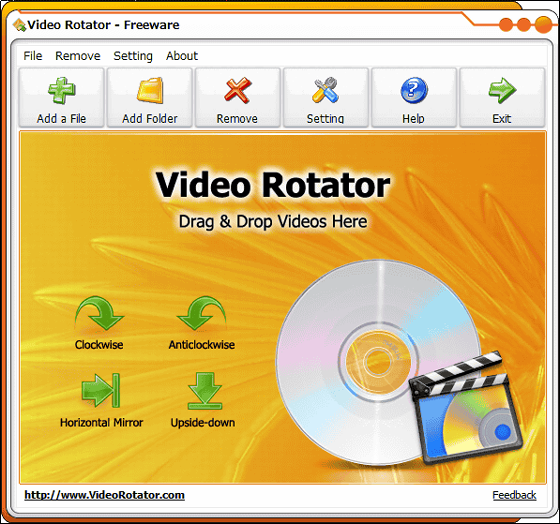 To rotate the movie, drag and drop the movie you want to rotate into the blue frame.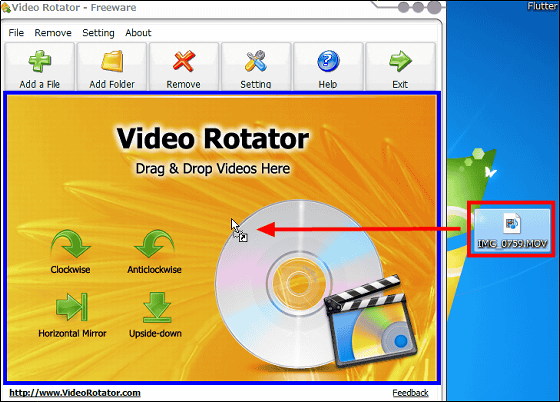 Then, the movies to be rotated are listed.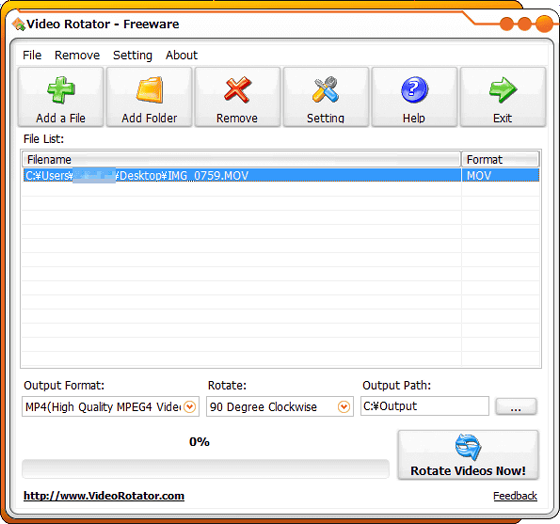 After that, select the storage format (MP4, AVI, MPG, FLV, MOV) after rotation, rotation method, save destination and click "Rotate Videos Now!".



When the conversion of the video is completed, the save destination folder is opened.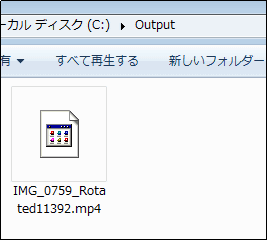 Also, it is possible to rotate multiple files at once.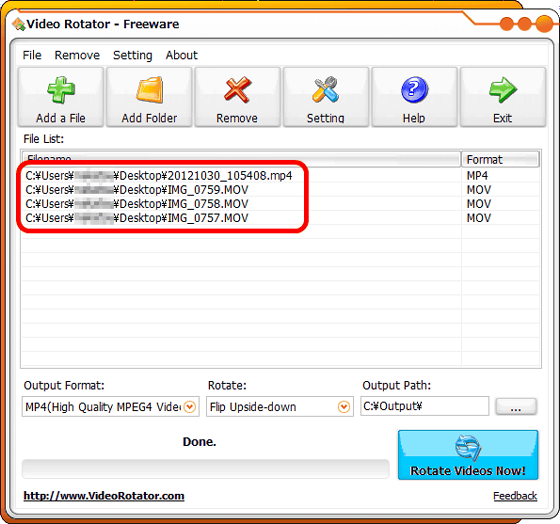 In addition,VLC, You can rotate the video you watch, so you do not need to rotate the video with Video Rotator.