"Eusing Free MP3 Cutter" which can freely cut music files such as MP3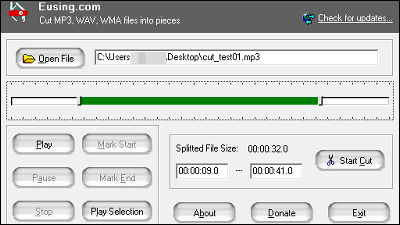 Free software that can easily cut MP3 / WAV / WMA music files is "Eusing Free MP3 Cutter"is. Installation and cutting method is from the following.

Eusing Software
http://www.eusing.com/

◆ Installation

Click "Download now" at the bottom of the above site.




Launch the downloaded executable file.




Click "Next".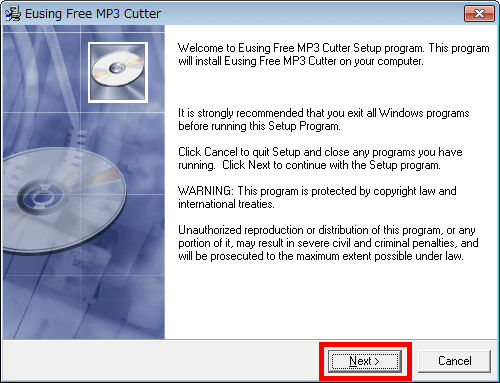 Click "Next".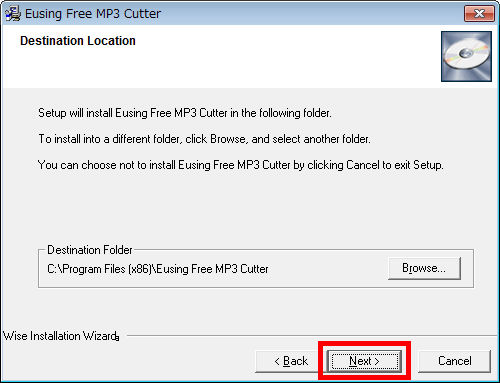 Click "Next".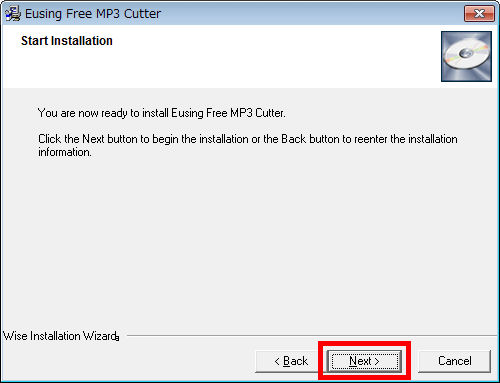 Click "Finish".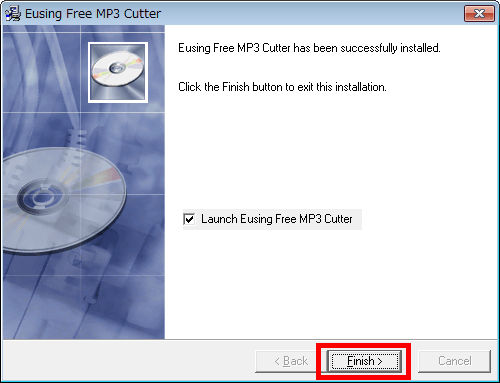 ◆ How to cut

When the installation is completed, the operation screen will be displayed.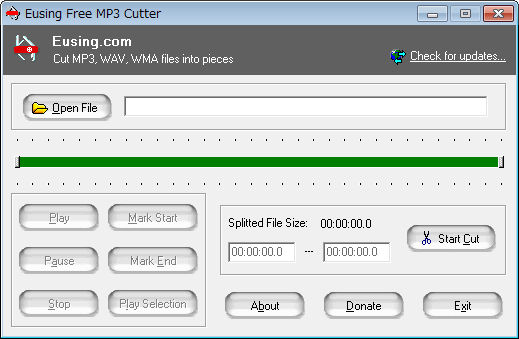 First, click 'Open File' to select the music file to cut.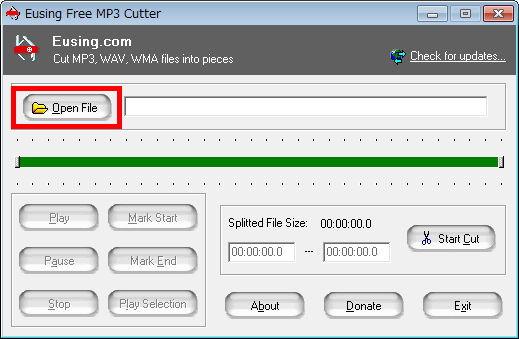 Select a music file and click "Open".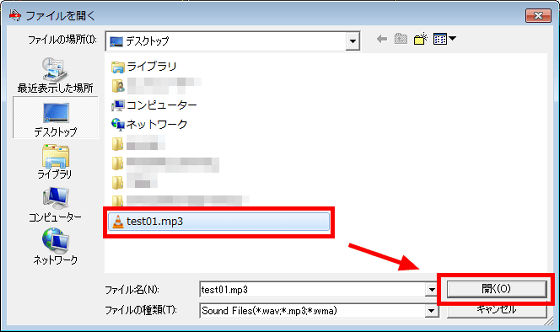 You can cut music files.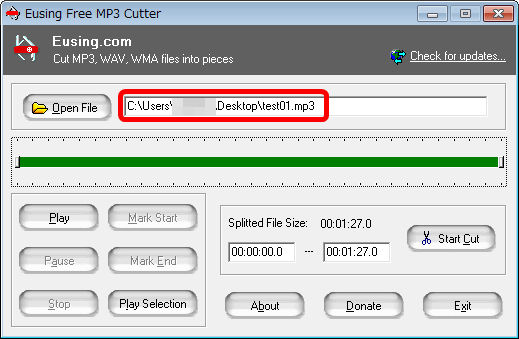 To decide where to cut, move the knob by drag & drop.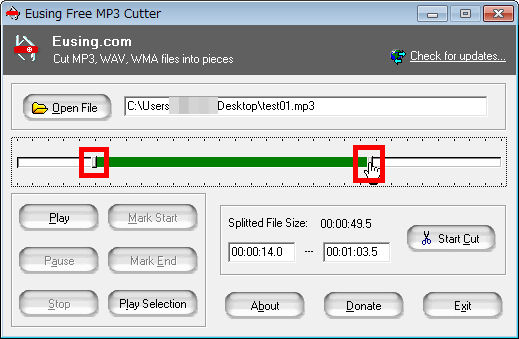 Click "Play" to see if the cut part matches or you want to play it.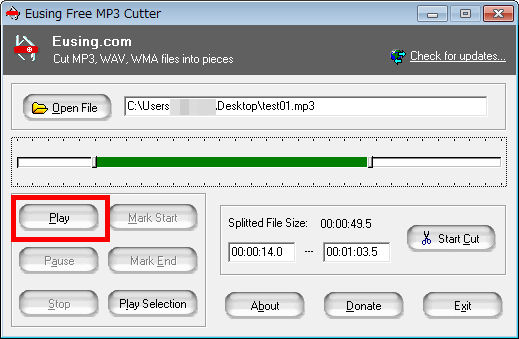 To cut, click "Start Cut".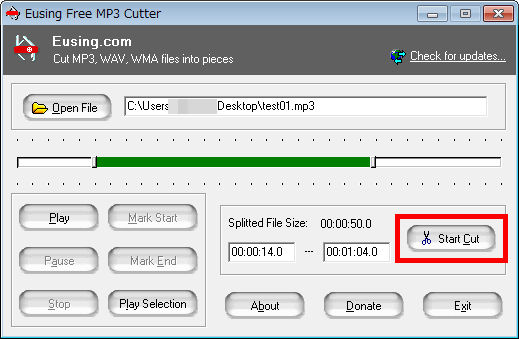 Click "Save" to create a processed music file.