Cloud storage "B2 Cloud Storage" that can be used at a quarter of the cost of the past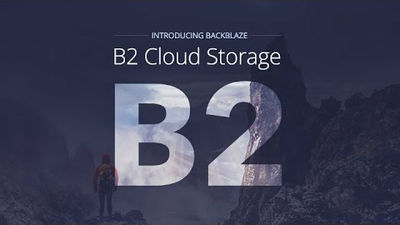 There are several cloud stories that charge as much as you used without capacity restrictions, but among them there is overwhelmingly cheap usage fee per gigabyte, yet it is also suitable for building applications and storing large volumes of data Service called "B2 Cloud Storage"is. B2 Cloud Storage becomes a competitive serviceAmazon S3YaMicrosoft AzureThe point is that it can be operated at a cost less than one-quarter of that of the Internet,BackblazeIt is a new service by.

B2 Cloud Storage: The Lowest Priced Online File Storage
https://www.backblaze.com/b2/cloud-storage.html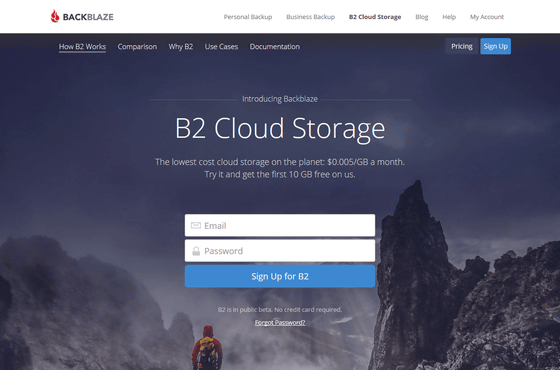 To use "B2 Cloud Storage" Please access the above URL, enter your e-mail address and password and click "Sign Up for B2".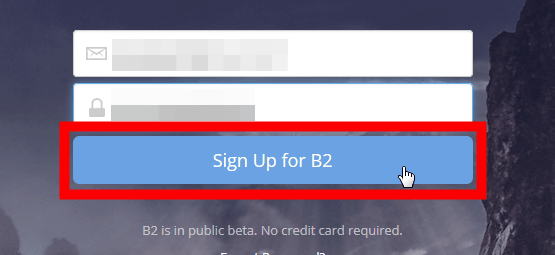 Click "Take Survey".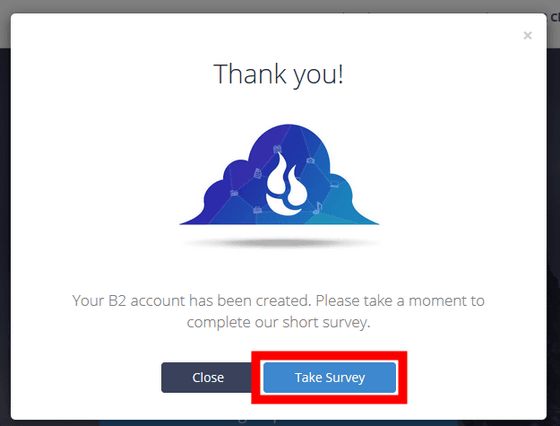 Clicking "Next" will bring up a simple question about using cloud storage service, so if you answer this ...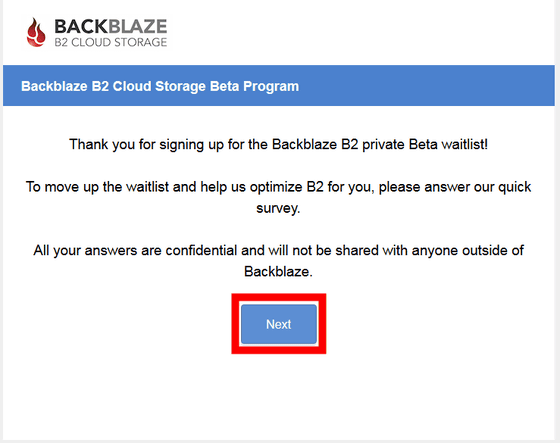 As the login screen is displayed, enter the account information created earlier and click "Sign In".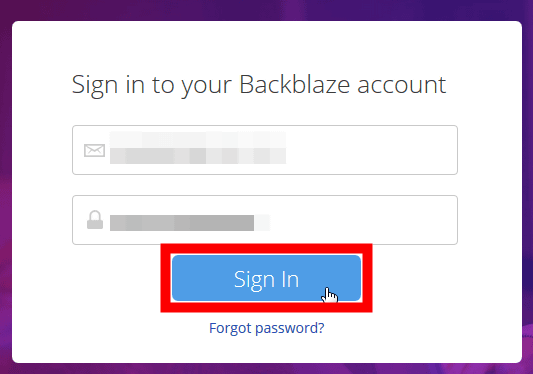 In order to use "B2 Cloud Storage" it is necessary to authenticate with mobile phone, click "Goto My Settings".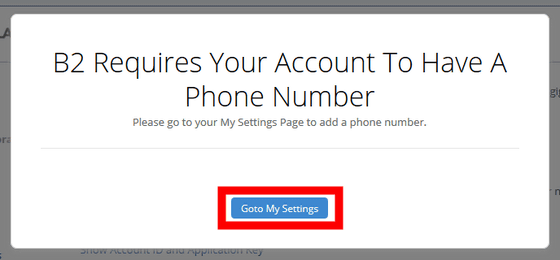 Enter the password in "Current Password", the phone number of the mobile phone in "Phone Numeber" and click "Send Code".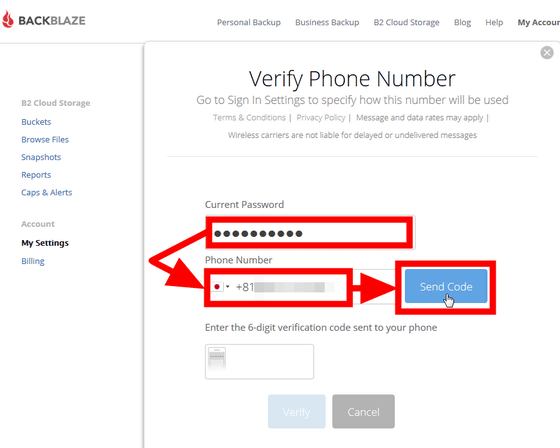 Enter the code received from "B2 Cloud Storage" on the mobile phone and click "Verify".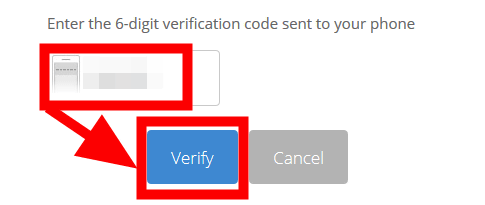 When you log in to "B2 Cloud Storage" you can set the timing to request 2-step verification, so "Never" "When I sign in from a different browser or at least every 7 days (signed in from a different browser Whenever, at least once a week) "" ​​Every time I sign in ", select the one you like and click" Update ".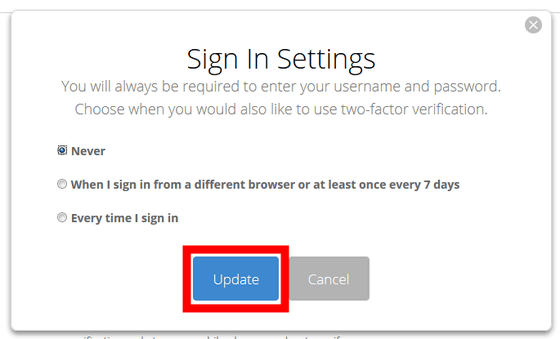 This completes the initial setting.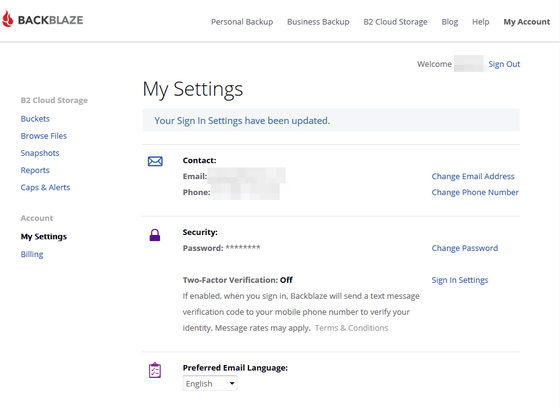 Click "Buckets" at the left end of the screen to upload the file.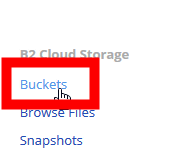 First I will create a bucket. If you select "Japanese" from the language selection on the lower right of this screen, part of the screen will be in Japanese.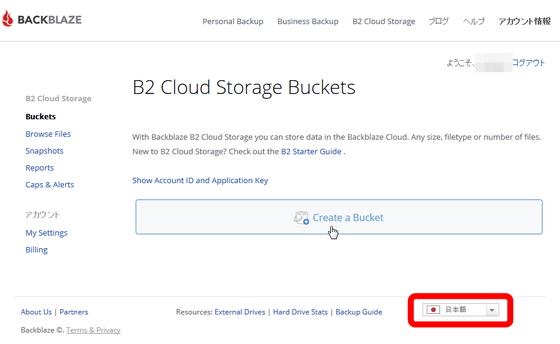 Click "Create a Bucket" to create a bucket.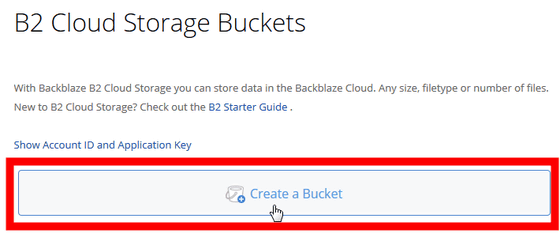 Decide the name of the bucket and select whether to use the file in the bucket for private use or public one, click "Create a Bucket".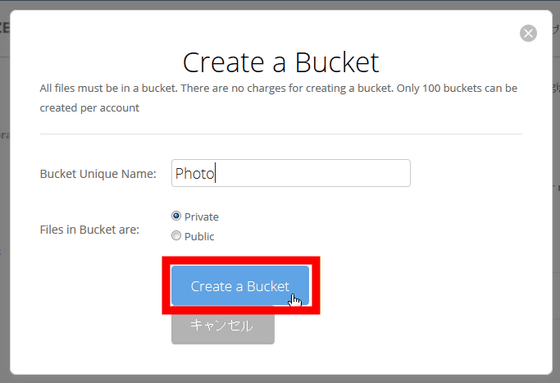 The name of the bucket is more than 6 letters ......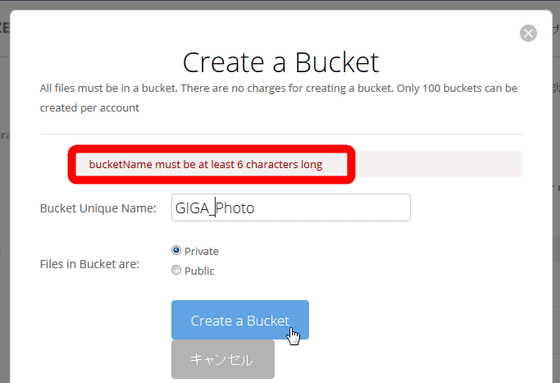 Please note that it is only using alphanumeric characters.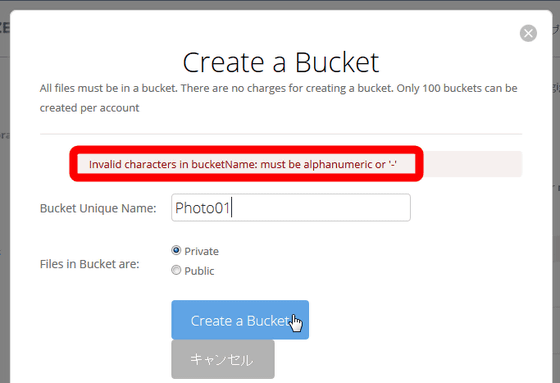 That's why this is a completed bucket.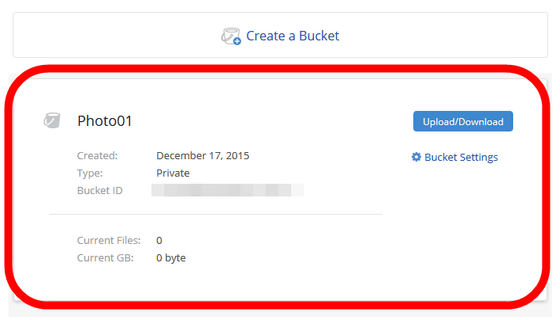 Since I upload the file into this bucket, click "Upload / Download".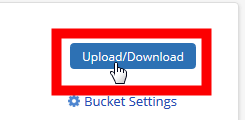 Then it switches to "Browse Files".




Click "Upload" on this screen.




Then click on the red frame area ......




The following window opens so you can select the file you want to upload.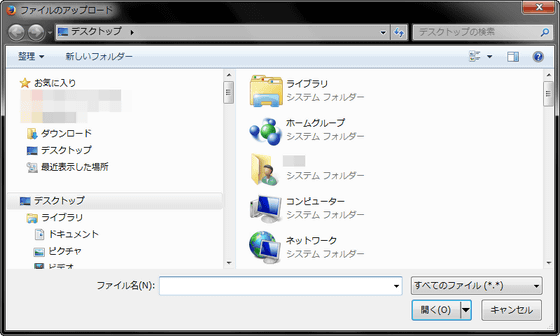 Uploading. The upload speed is relatively slow impression.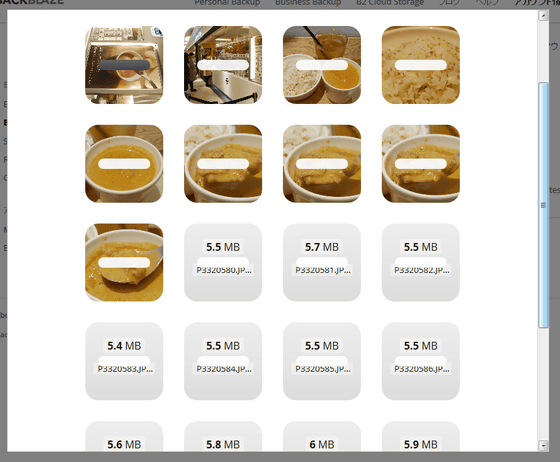 For files exceeding 100 MB per file,Dedicated command line toolYou need to upload using.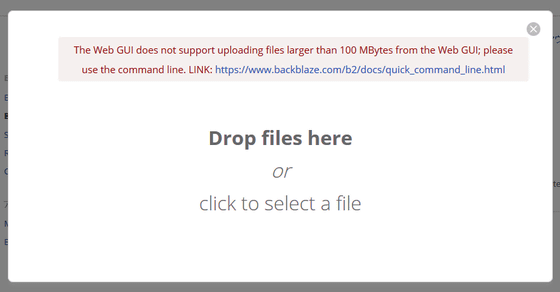 The uploaded file looks something like this.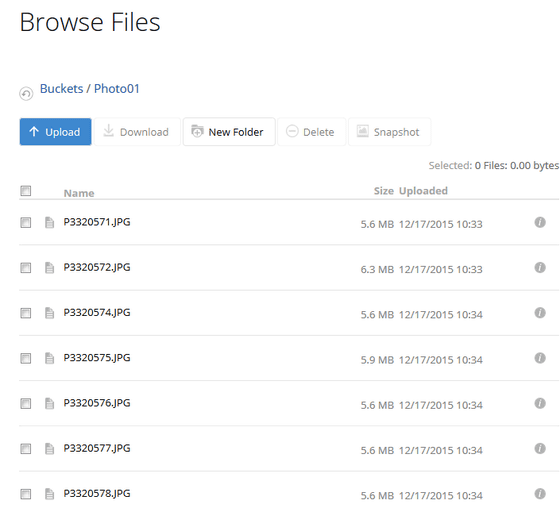 In addition, "B2 Cloud Storage" is free to use up to 10 GB of storage and free downloading of files up to 1 GB. If you want to check the current data usage, you can click "Caps & Alerts" at the left end of the screen, OK, because you can also make settings such as "Notify when using ○ ○ GB" on this screen, because there is no capacity limit It is not too much.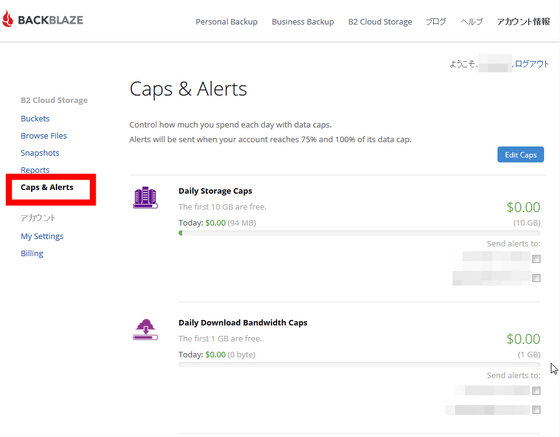 However, restrictions are also imposed on class B transactions and class C transactions, and it is likely that royalties will be incurred if they exceed 2,500.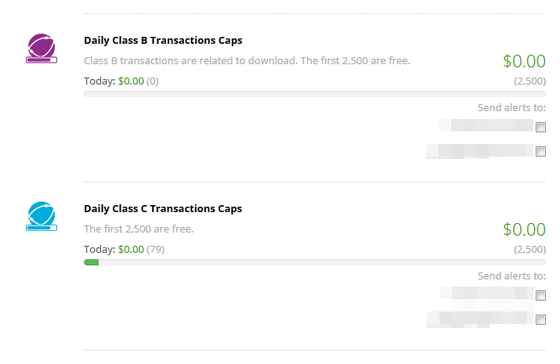 In addition to Amazon S3 and Microsoft Azure,Google Cloud,Verizon Cloud,Rackspace,CenturyLinkThe monthly fee per 1 GB and the cost of uploading or downloading files compared with cloud storage services such as: The storage usage fee is overwhelmingly cheap, but the cost of downloading files is not greatly different from other services.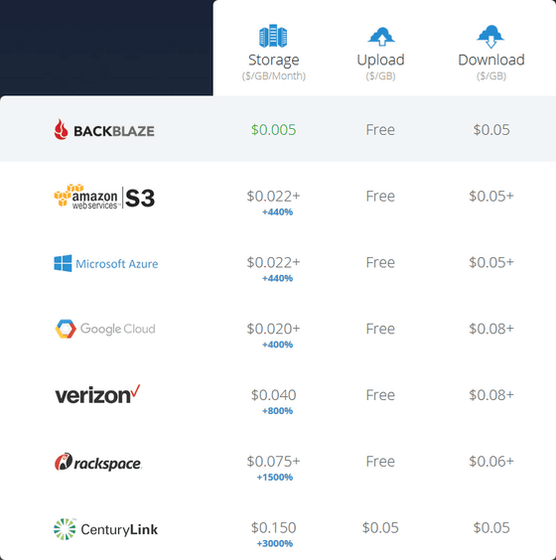 If you store 1 petabyte of data in cloud storage for 1 year, you can operate with "B2 Cloud Storage" for only 60 thousand dollars (about 7.36 million yen), save it to Amazon S3 or Microsoft Azure You can earn $ 204,000 (about 25 million yen) more than you did.