How much is necessary to compare the cost performance of the cheap hotel and comfortable in Bangkok?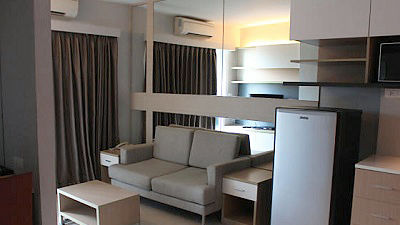 Whether it is a dormitory or a private room, a toilet / shower is shared or indoor, a fan or an air conditioner, or a refrigerator is followed ...... Comfort is proportional if you build up money, but most people can not waste them. What kind of inn, if you go out, how much will it be possible to stay?

Hello,Takuya Sudo @ circle around the world bicycle @ Charridermanis. So far, I have stayed in many places, so I'm committed to the price and quality of the cheap hotel. That's why I stayed at various accommodations in Bangkok that I stayed in September this year and I thought about cost performance.

A lot of tourists visit Thailand which is also called "the country of smile". A couple from the Netherlands who sat next to me on a flight to Bangkok is a Thai mania who told me that "I am looking forward to Thai massage and are visiting every year." For those travelers, there were numerous hostels in Bangkok with dormitories. Dormitory uses a room with multiple beds with other people, so it can stay relatively cheaply. One night is 300 Baht ~ (about 1000 yen) is the price. However, there is also a private room with the same price if you look for it, so it was subtle in terms of cost performance.

◆ Asoke Montri Hostel (Asoke Montry Hostel)
Address: 16/19 Soi Sukhumvit 19, Sukhumvit Rd., Klongtoey Nua, Wattana ,, Sukhumvit, Bangkok
Price: Dormitory 430 Baht (about 1435 yen)

It is a hostel found at Asok station where I dropped out on schedule, but 430 Baht (about 1435 yen) is expensive for 6 people bed.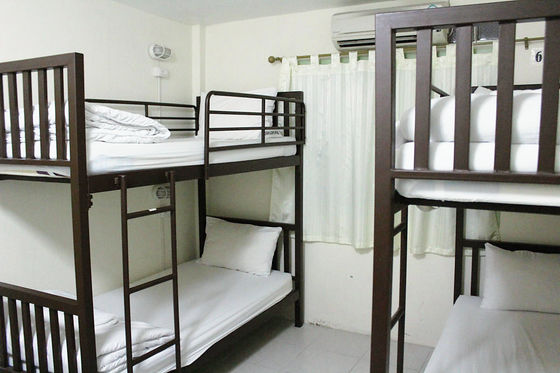 In the dormitory I want to check the presence or absence of a locker to keep valuables.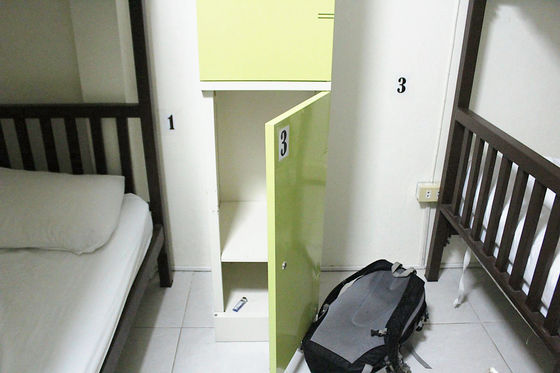 Overseas there are many toilets and showers together, but if it is close to here, the toilet after the shower is flooded.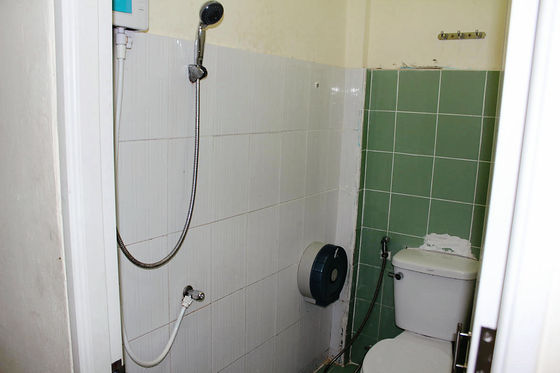 The hostel is located in a corner of a residential area.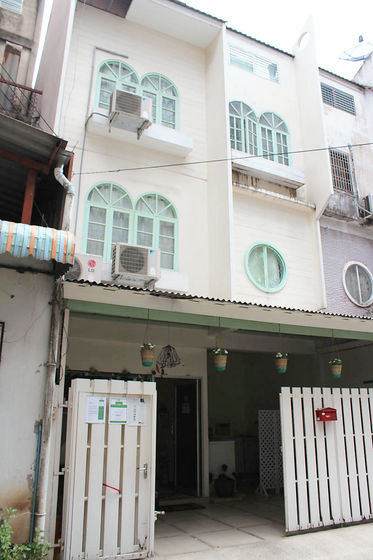 A shared space that was also somewhat lonely.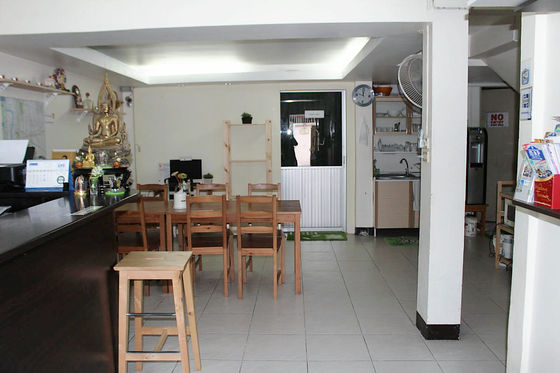 ◆ VX The Fifty Hostel (VX The Fifty Hostel)
Address: 285 / 2-4 Sukhumvit Soi 50, Klongtoey, Sukhumvit, Bangkok, Thailand 10110
Price: 8 people Bed 239 Baht (about 800 yen)

Because I can stay in a private room at the same rate, I thought how to pay more than 300 baht (about 1000 yen) per night to the dormitory for cost performance. I know the psychology of those travelers, "VX The Fifty Hostel" that I stayed in a dormitory at 239 Baht (about 800 yen) per night cheaper than the average.

As for the accommodation fee, the hostel where delicious service of traveler's point of view is delightful, such as board games and guitar are put in the shared space, coffee and tea can also be drunk free. There is also a climate with a lot of rain, a vinyl umbrella is placed in front of the door, and I also lend it free of charge. Wi-Fi is comfortable connected with shared room and indoor.

Dormitory room with 4 bunk beds. Air conditioning is effective. There was also a large locker in the interior so that the backpack could enter.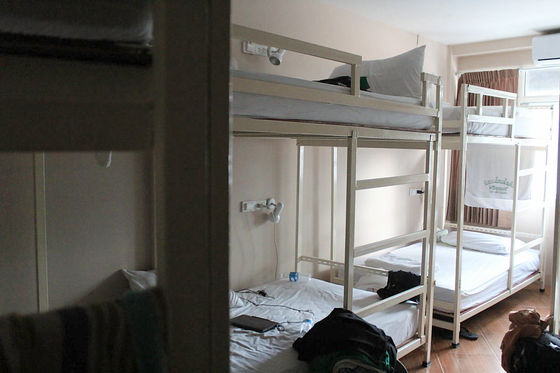 When you want to go rough, on the sofa, when working with a computer it is a shared space that spent most of the day on the table.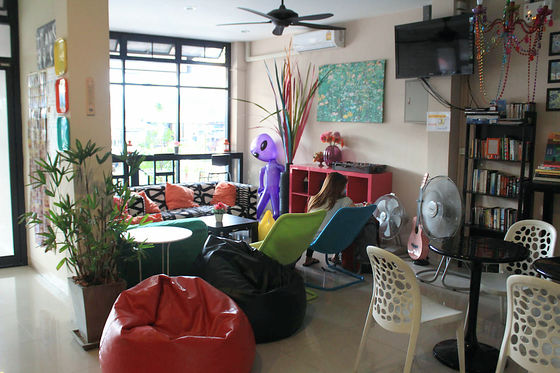 Shared space seen from another angle. This is not cooling, electric fans are active.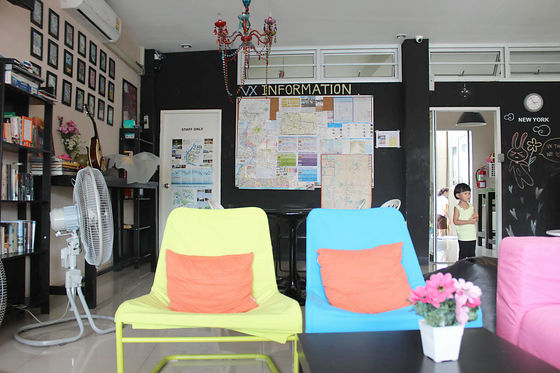 Bright kitchen & dining.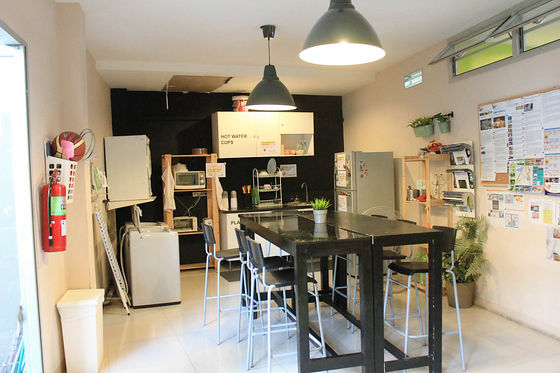 courtyard.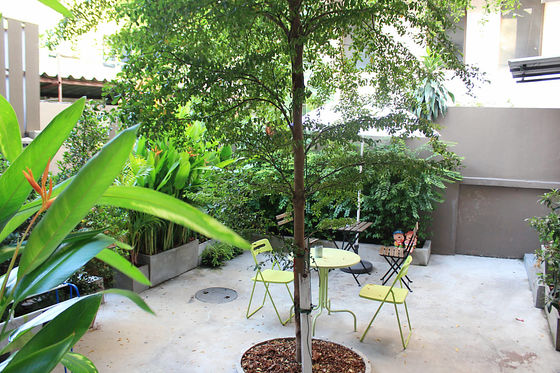 Even the stairs were decorated fashionably.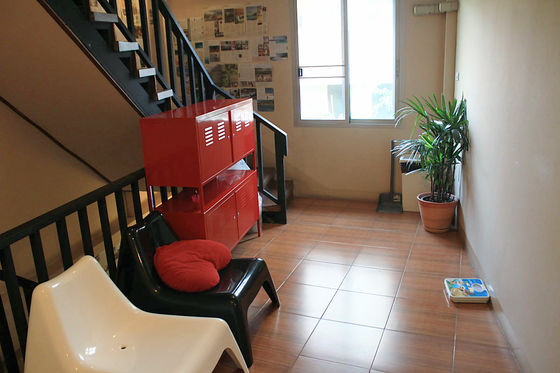 Toilet and shower that was always kept clean. Although it is electric type, hot water comes out.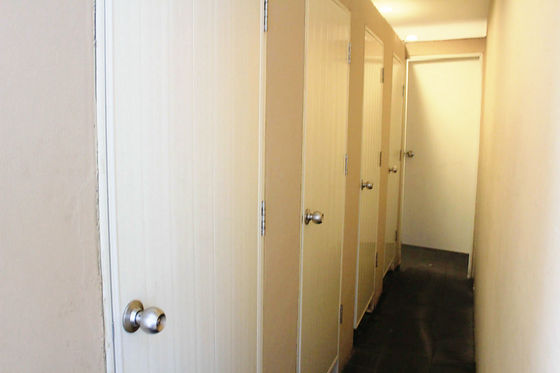 Every single building was a hostel, so it was not long before we built it, the interior was also beautiful. About 10 minutes on foot from On Nut station of BTS. Using the BTS of the elevated railway, you can move smoothly to the downtown area center of Bangkok. There are two large supermarkets near the station. It is a 30-minute walk from the hotel to a convenience store nearby.

The entrance is here.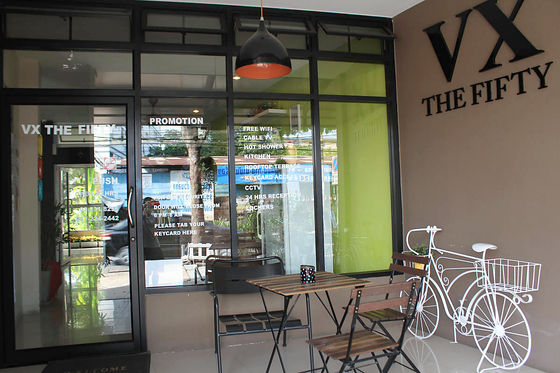 Destination paper written in Thai language made by a hotel owner seemed to be useful when asking for a taxi or a way.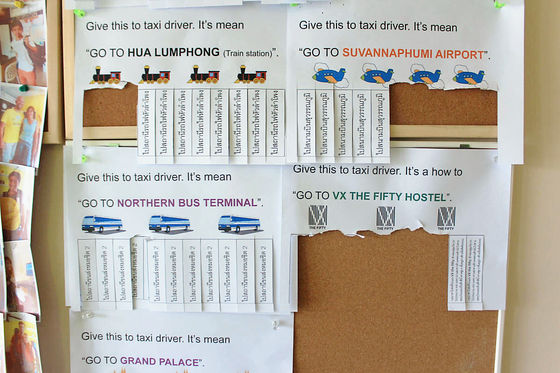 ◆ @ Pranakorn Inn (At Pranakorn Inn)
Address: 44-52, Soi 2, Samsen Road, Banglumpoo, Phranakorn, Bangkok, 10200
Price: Private room 300 Baht (about 1000 yen)

In Europe and the United States it becomes inevitable from the circumstances of the budget, but in Southeast Asia it is possible to choose a private room. I often cared about being a dormitory, but if I am single, I can relax at my own pace. In Bangkok, cheap hotels were gathering at Khao San Road where backpackers gather. However, I have to walk about 5 minutes from downtown where I found out.

Khao San Road where a lot of travelers gather.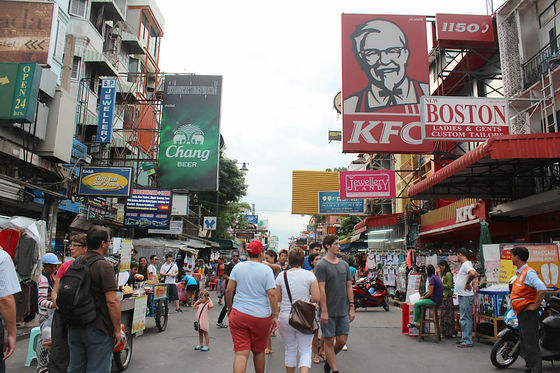 When walking to the western end of Khao San Road, you strike a road connecting the north and south called "Chakrabongse road", so you go north and cross a small river. Here, in an ideal form with individual room, large interior, Wi-Fi, air conditioner, desk, toilet and shower in the ideal form@Pranakorn InnWe found a cheap hotel. The room of 250 baht (about 833 yen) was shared in the toilet / shower jointly, but when consulting with "the daily budget is less than 300 baht", we will discount the room with the toilet / shower To

It is a lonely room, but good quality property that can use air conditioner.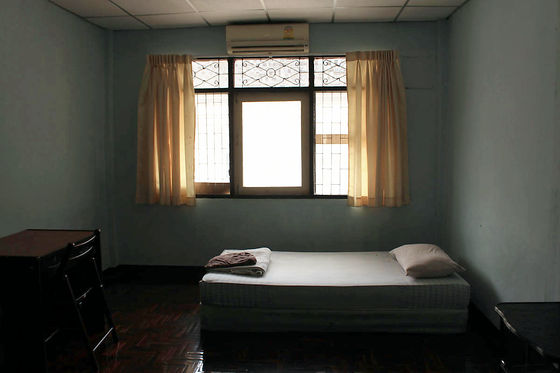 A room too large enough. Light comes in through the window, so the interior is bright as well.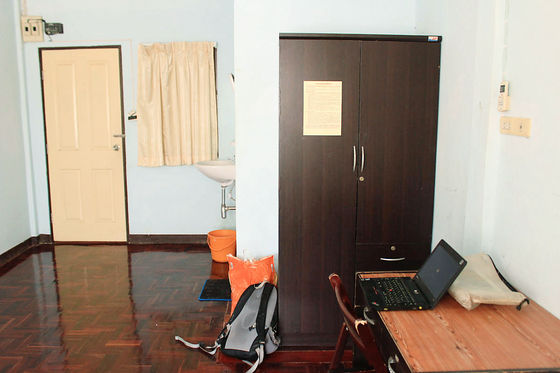 It is cheap quality to leak water from the wash basin piping.



Although I only have a water shower here, it was a problem of staying in September when it gets hot and humid.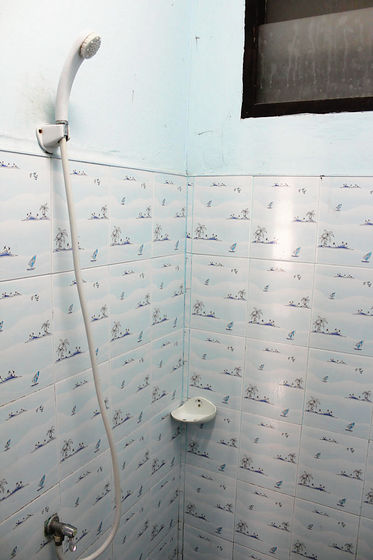 Entrance of inn. I think that there is a cafe in the vicinity and I am accepting there.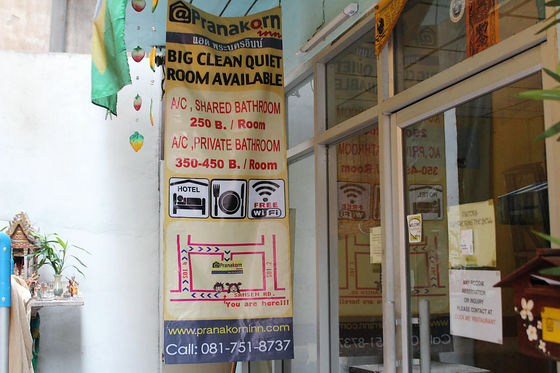 The old building where the corridor creeps when walking, but the atmosphere is not bad as it is kept clean.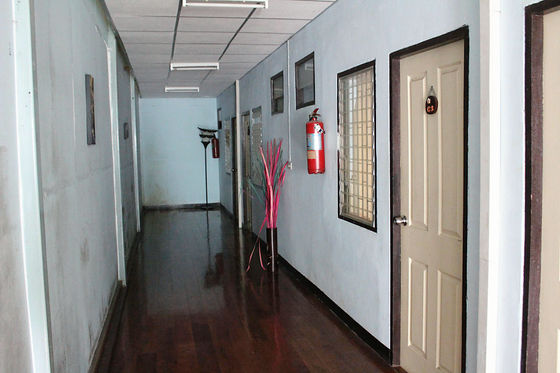 ◆ PAILIN GUEST HOUSE (Pailin Guesthouse)
Address: 170/1 Lamphu Rd, Sarmphraya, Phranakorn, Bangkok, 10200
Price: private room 200 baht (about 670 yen)

"@ Pranakorn Inn" which did not seem to be crowded too much, but when I tried to pay the next accommodation fee I refused consecutive night as "It is full of reservations today." Because I am depressed by poor manners, I searched for another accommodation because there is no choice. In the vicinity where I left a little across the street I found it at 200 baht per night "PAILIN GUEST HOUSE" cheap hotel. The toilet / shower is co-operated, but hot water comes out electrically. A cheerful aunt who was not in a sense of incongruity in Japan was cutting out.

I let the heat rise with a fan and Wi-Fi connects, so I stayed for a couple of nights.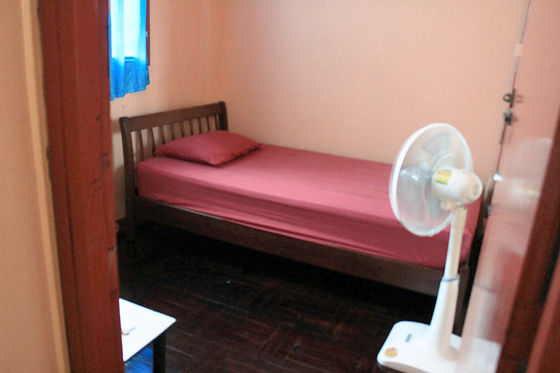 Building of bright color used in tropical guest house.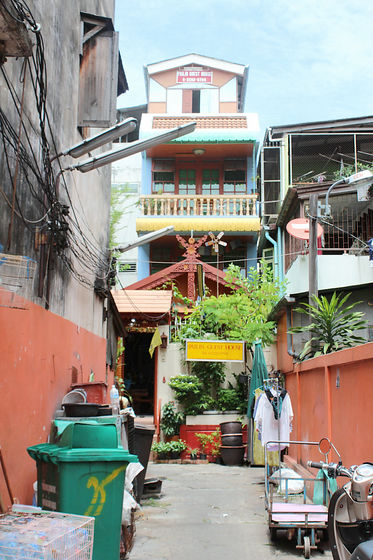 In order to pass down the uncanny hot weather, we need a lobby filled with loose air like this.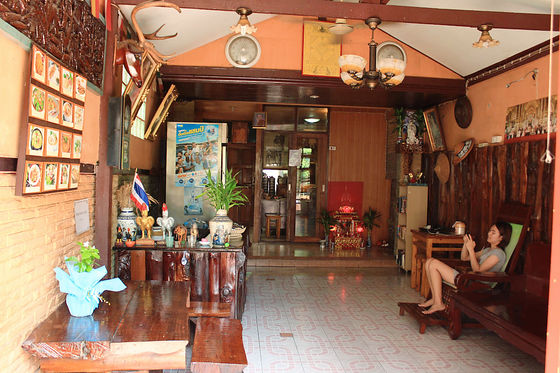 It was a homely cheap hotel with handmade feeling.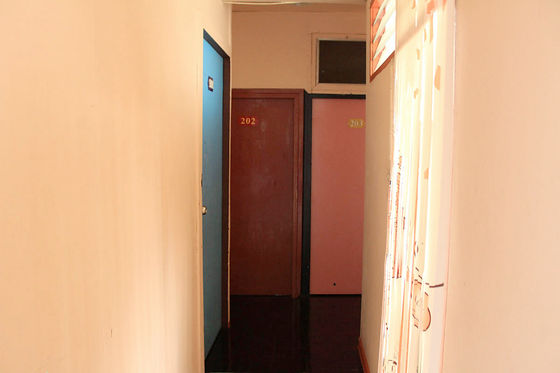 ◆ Centaur Inn Hotel (Centaur Inn Hotel)
Address: 448-448 / 1 Soi charoeng Krung 47, Surawongse Road, Sripraya, Bangrak, Bangkok, Thailand
Price: Private room 300 Baht (about 1000 yen)

The hotel which I first reserved on the internet was 300 baht in a private room. Because it was the first lodging, I stayed for several days with compromises repeatedly. However, compared with the two cheap hotels in Khaosan listed above, there is a difficulty in quality. It was a lodging where Indian people are managed.

It was a tolerable range, but it is a pity that the wall is dirty.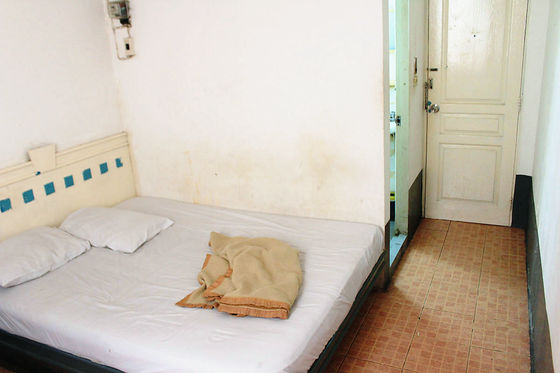 Typical cheap room where not bad but not good.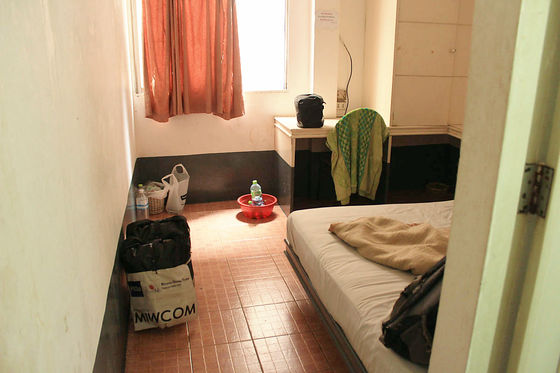 Because there was a desk, it was convenient for personal computer work.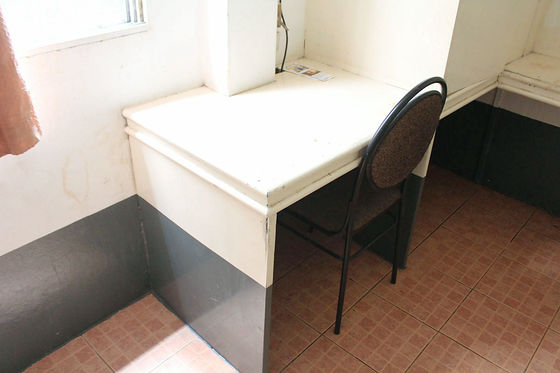 I am glad that there is a toilet / shower in the room, but fungi are conspicuous by all means.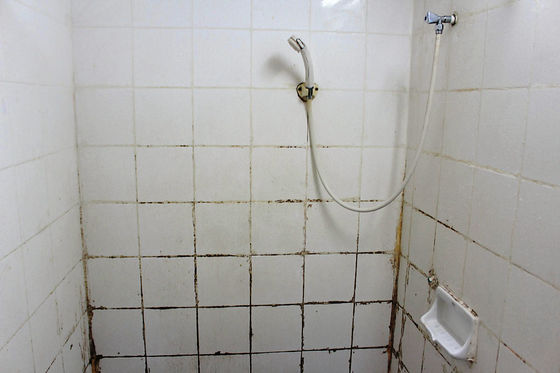 The building itself was also feeling tired.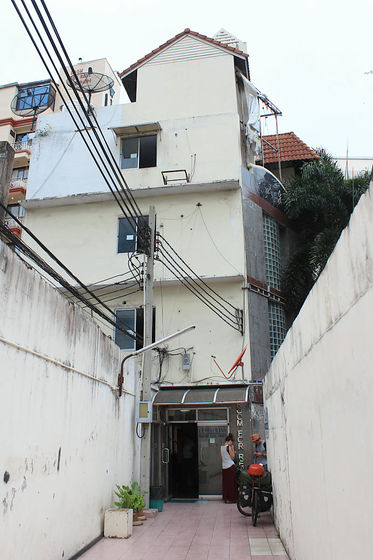 ◆ NASA Vegas Hotel (Nasa Vegas Hotel)
Address: 44 Sukhumvit 71 - Ramkhamhaeng Road, Suanluang (Airport Link - Ramkhamhaeng Station)
Price: private room ¥ 1718

It is possible to stay in a single single room at around 1000 yen, but if it is more than that, I worry about what the facility will become,AgodaI tried to reserve an inn. I booked the room of "Super Deluxe" which was promoted as "promotion" at 1718 yen. A deposit of 1000 Baht (about 3300 yen) is required at check-in, and if you do not do anything, you will be refunded in full. Wi-Fi is extra charged and expensive.

The street is complete, but it was an old and sorrowful room. The warm color system will spur a retro atmosphere.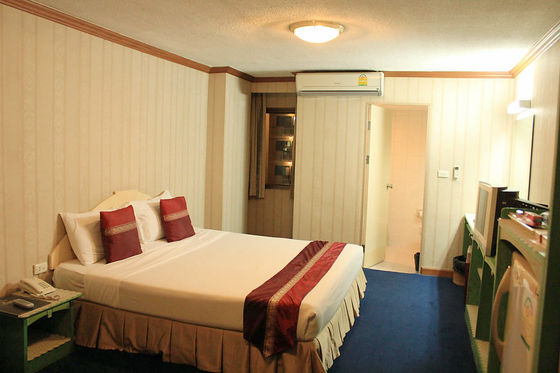 A faded sofa that seems to come out like Japanese old TV dramas.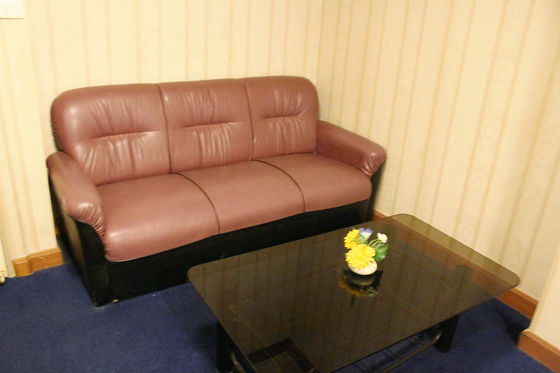 A mirror room space.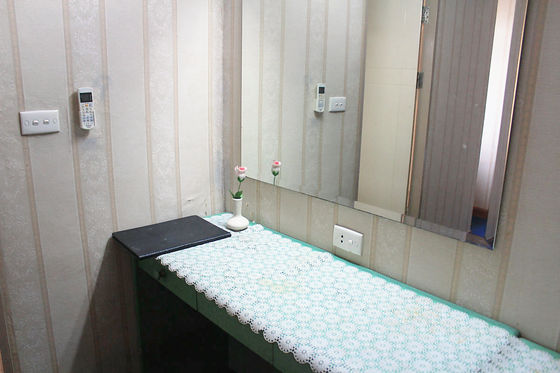 Panasonic made air conditioner.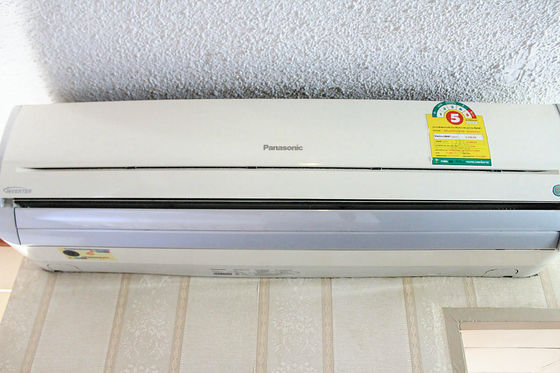 A refrigerator made by National that felt a little age.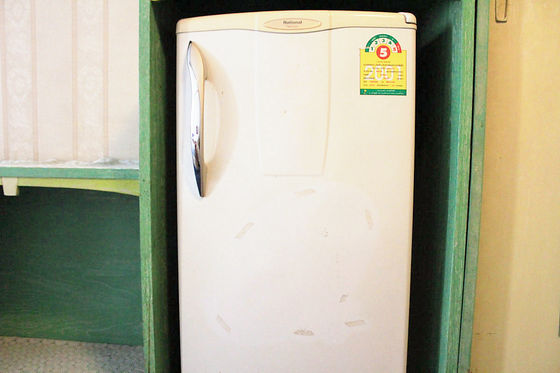 Toilet · shower where we can not hide the years ago so far.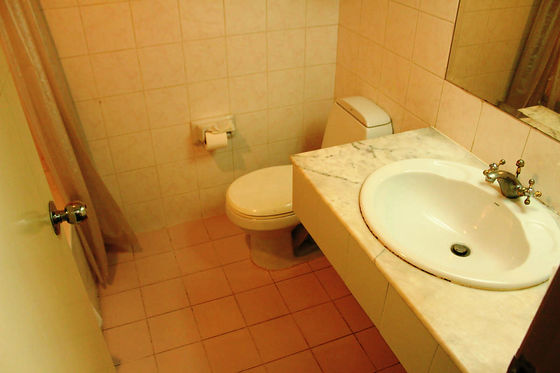 There was bathtub, too.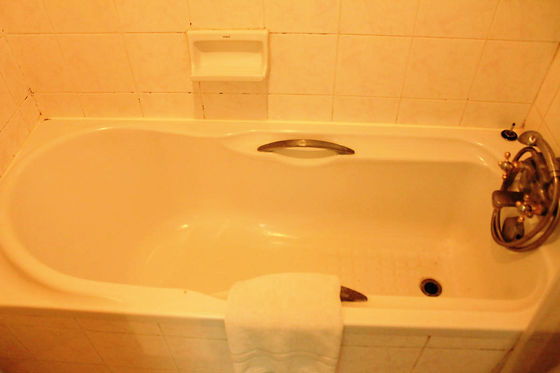 Hitosen amenities goods are also available.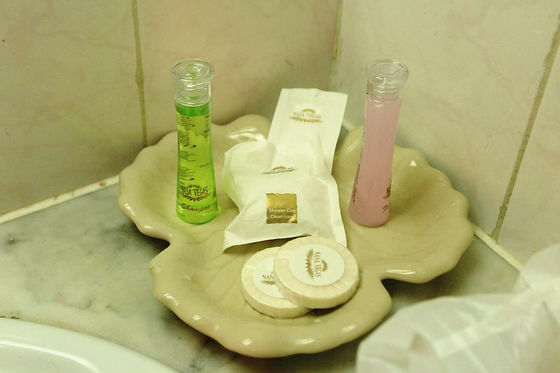 Toilet paper is a stylish production.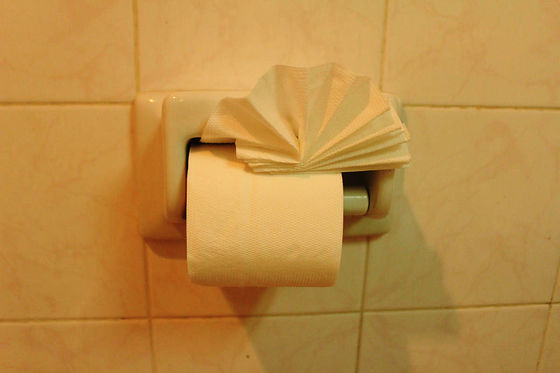 It is adjacent to Suvarnabhumi International Airport which is the gateway of Thailand and Ramkhamhaen Station of Airport Rail · Link connecting Bangkok city center. Even the hotel that I stayed at so far is a fine hotel boasting the largest building.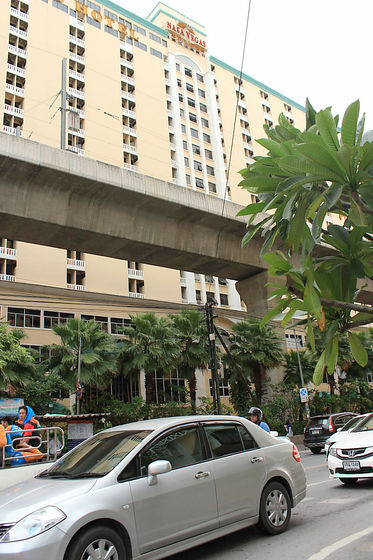 Kamba Kana lobby proportional to the large appearance.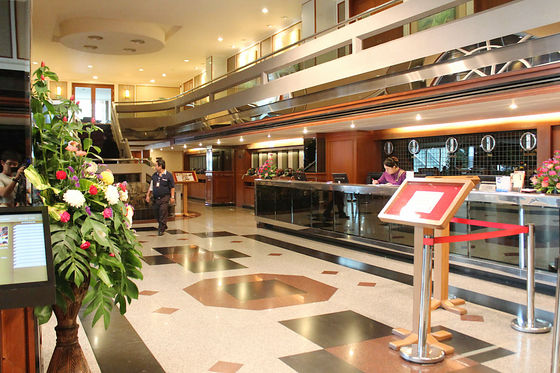 A decorative floor reminiscent of the former Soviet bloc. And it was a floor where I felt the use feeling again.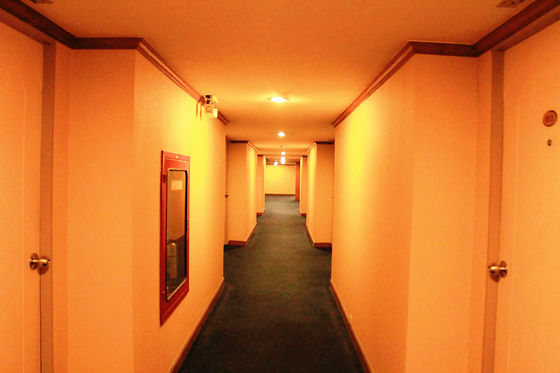 ◆ At Mind Executive Suites (At Mind Executive Suites)
Address: 8, Sukhumvit soi 85, Bangchak, Phrakhanong, Bangkok, Thailand
Price: private room 3677 yen

Finally, in search of the best performance at the minimum fee, always choose a lodging which does not stay absolutely. Again, we made an appointment with Agoda.A lovely hotel in DubaiI have been interested in various inns recently since I challenged. At Bangkok's "At Mind Executive Suites", we were able to experience the same quality at half the price of Dubai.

When opening the door and entering the room, I am perplexed that the living room and the bedroom are separate. There are two liquid crystal TVs and two air conditioners. Household appliances including the refrigerator were also near the cutting edge. Of course you can also use Wi-Fi freely. The room is also cleaned to the corner of the corner, and one dust has not fallen. In addition, when rubbing with your finger it will reflect on the surface as if it sounds like curiously. In proportion to the amount, it was a lodging with a high level.

The bedroom also has this quality.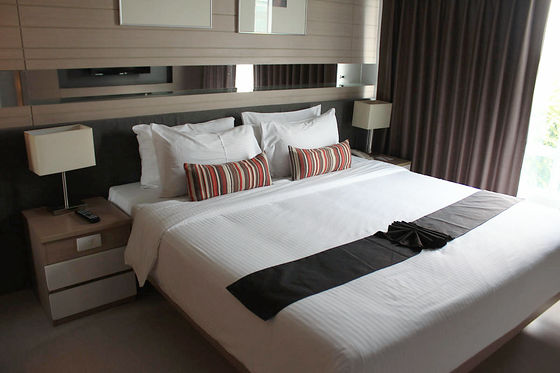 A spacious bed that can fully extend the limbs is comfort itself. Half the size as usual cheap.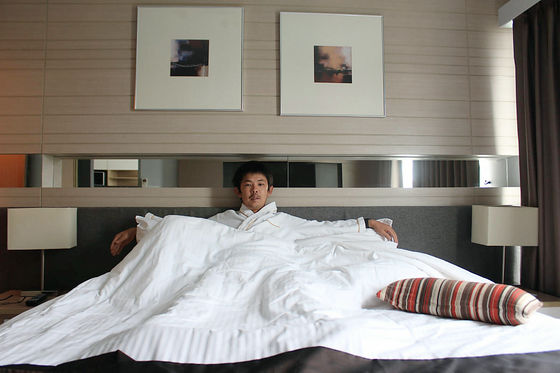 Apart from the bedroom, there is also a living room.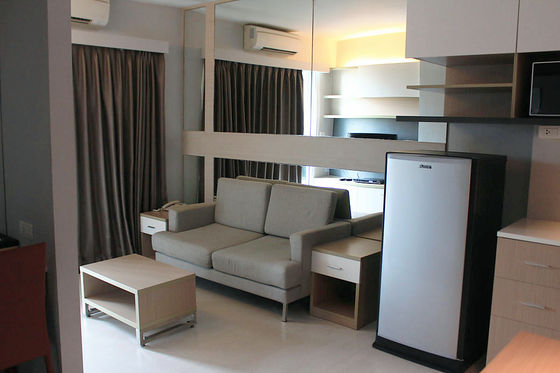 Sofa and table.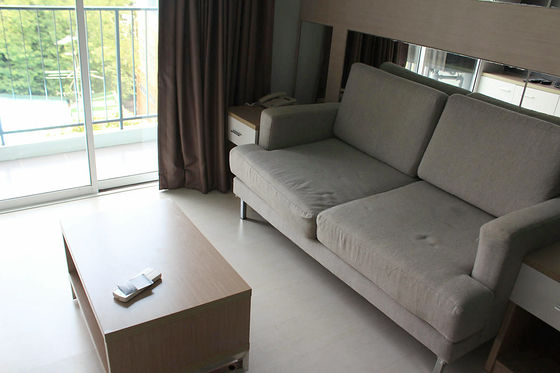 A flat-screen LCD TV in the living room.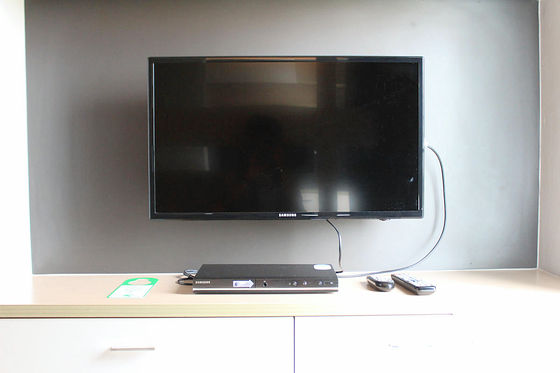 A table with dishes arranged.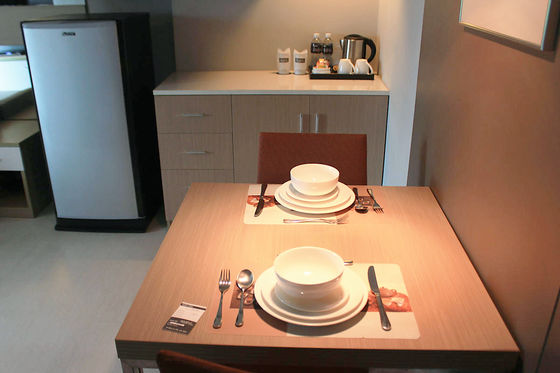 Coffee, tea in electric kettle. Various free services.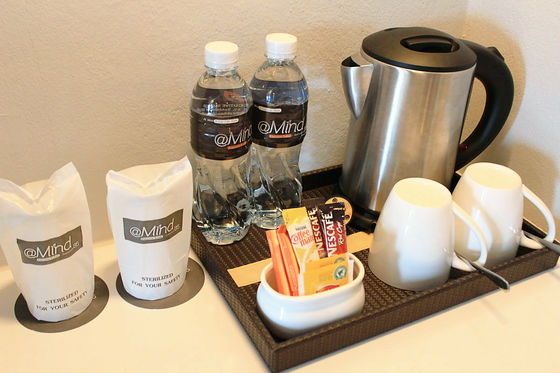 A refrigerator that is about the times.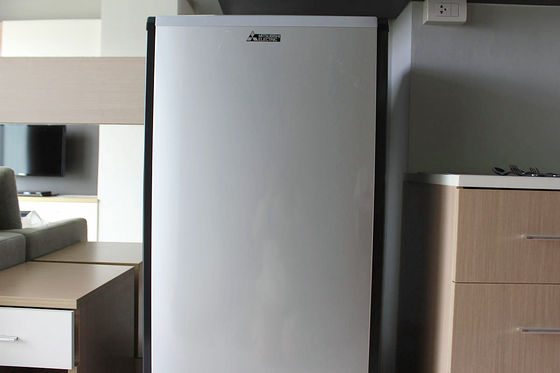 A wonderful speculum for women.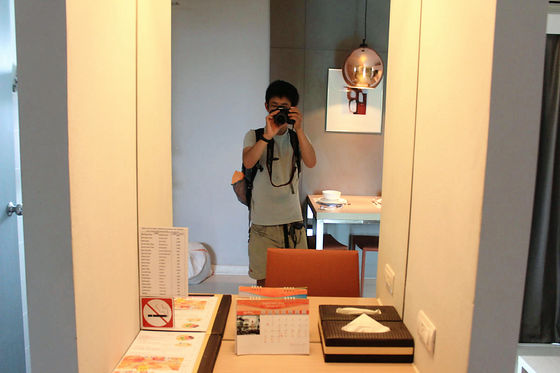 Bath / toilet is also clean and clean.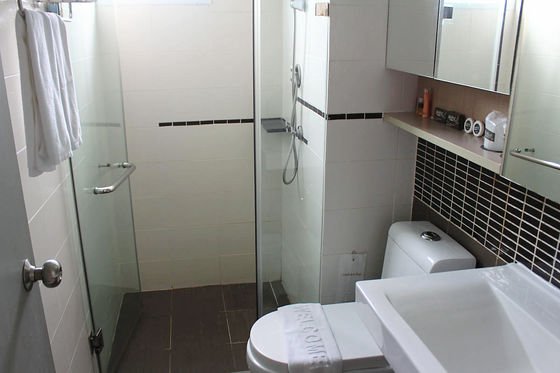 Although there was not bathtub, shower design is ingenious.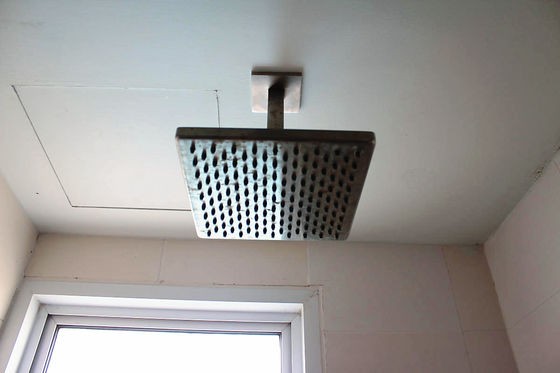 When I wear a gown of the installation, I feel a little celebrity.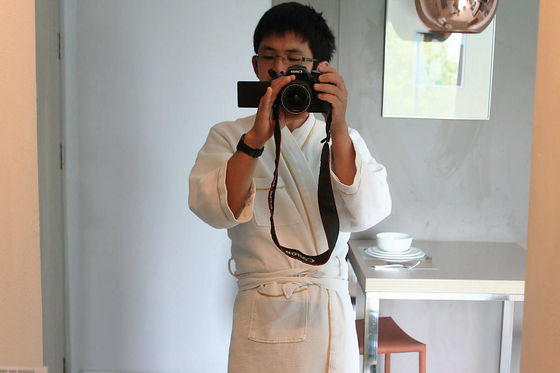 The door is a key lock type.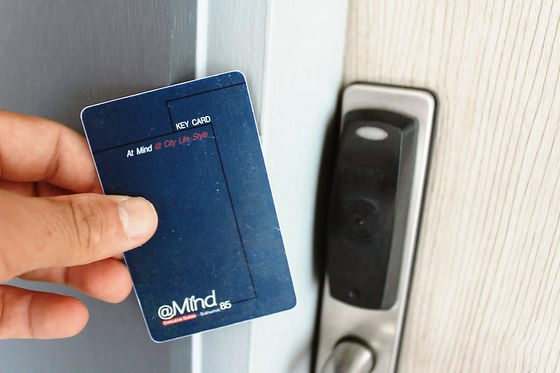 "At Mind Executive Suites" is also about 5 minutes on foot from On Nut station in BTS. The neighborhood is a corner where large condominiums stand, and it was located in a calm and quiet place far away from the hustle and bustle of street stalls and stalls that Thailand is making everyday.

Large building hotel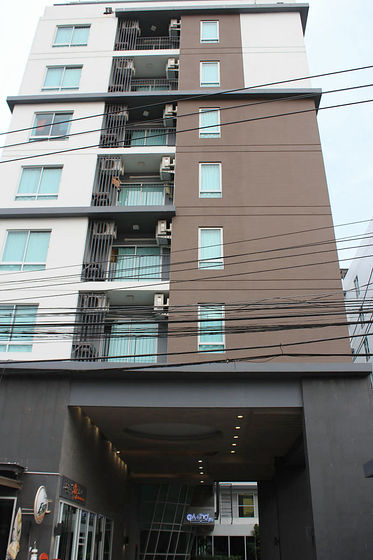 entrance.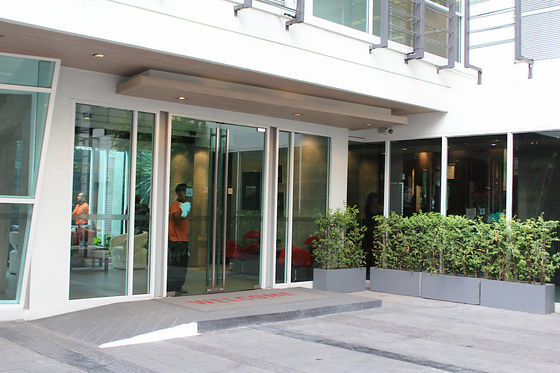 The lobby is bright and open-minded.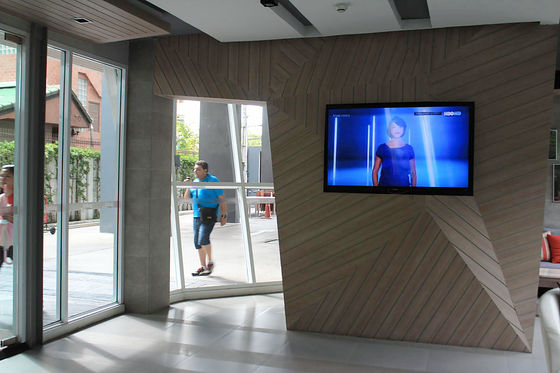 The floor with glass is bright, too and it is clear to the feeling.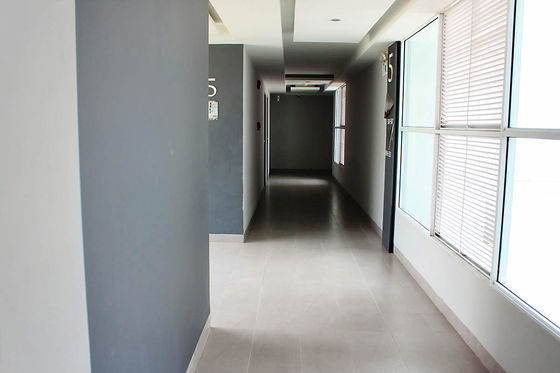 The top floor is equipped with a training gym.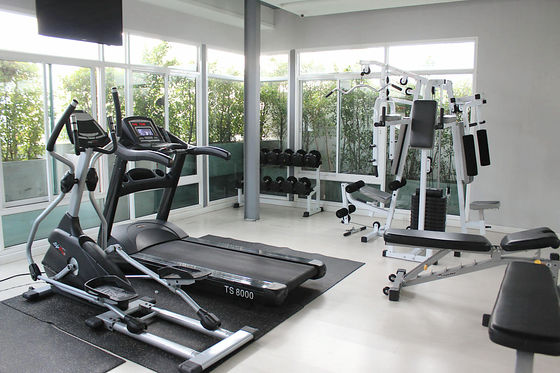 You can also use sauna.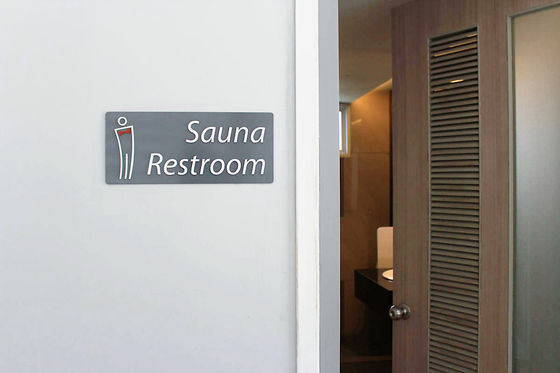 And since there is a pool on the roof, we could also swim.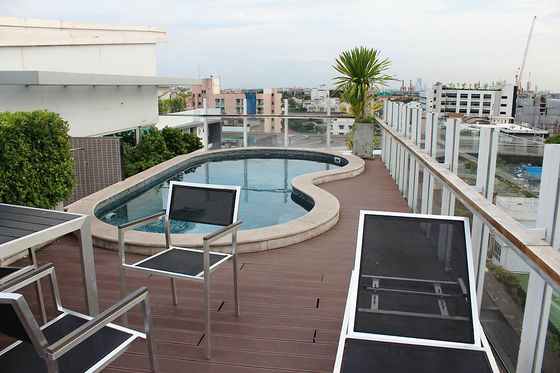 If you go through the cheap hotel in Bangkok, you will have private rooms around 1,000 yen, air conditioners / refrigerators in around 2000 yen. To the conclusion that if it exceeds 3000 yen, it is a satisfactory room. I am working only by one person, but cost performance will also change with someone. "NASA Vegas Hotel" "At Mind Executive Suites" will be able to accommodate up to 2 people if you see the reserved site.

I hope this article will be of some help to look for a cheap hotel in Bangkok.

(Sentence / photo: Takuya S. Narou Charriderman
Cycling around the world for a bicyclehttp://shuutak.com
Twitter@ Shuutak)