Is it possible to use the SIM fleece maho "ASUS ZenFone 4" which is cheap enough at about 10,000 yen?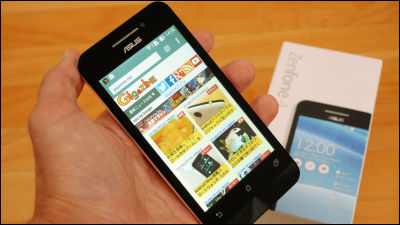 Taiwan'sASUSReleased "ZenFone 4"Realized the surprisingly low price of 3290 Taiwan dollars (about 11,000 yen) and made it say that all over the world. With the advent of ZenFone 4, a smartphone made by a major manufacturer has finally entered an area to call even an ultra low price zone, but resolves the simple question "Is it possible to use smartphones of about 10,000 yen?" I tried using ZenFone 4.

Phones - ASUS ZenFone 4 - ASUS
http://www.asus.com/Phones/ASUS_ZenFone_4/

This is ZenFone 4 (A400CG) · White package.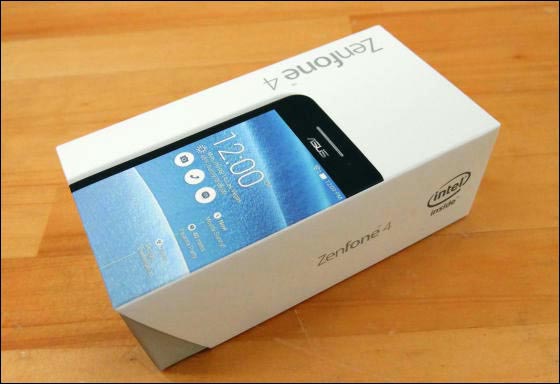 On the side is the "Intel entered" logo. ZenFone 4 is equipped with Intel Atom Z2520 (1.2 GHz dual core) 1 GB memory 8 GB storage.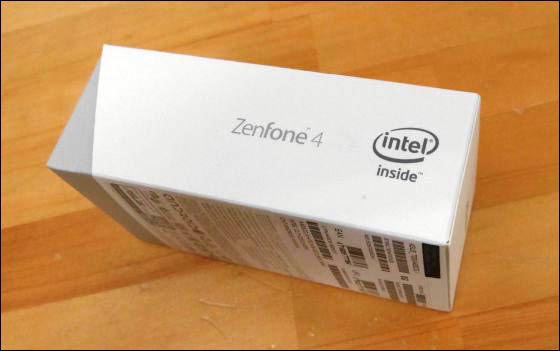 ZenFone 4 with 3 G only without LTE model.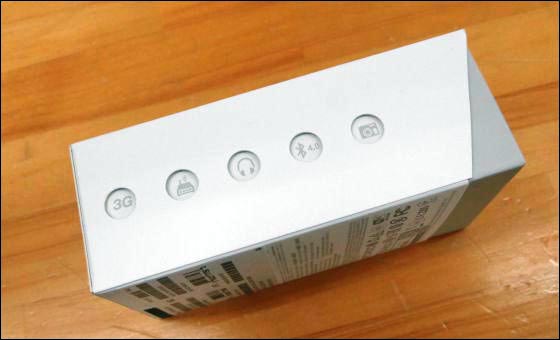 Ultra low price smartphone · ZenFone 4 emerges when you slide the box.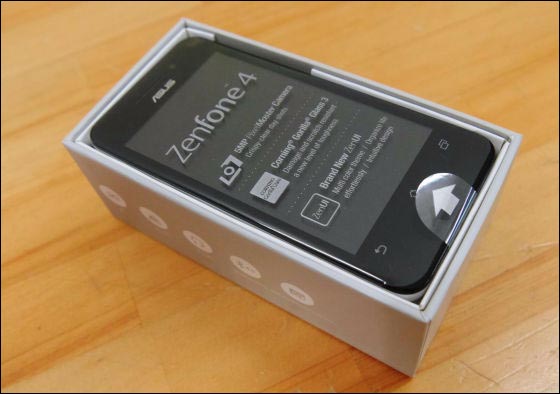 Take this like this. It is a size that feels small while the number of 5-inch class smartphones has increased. However, the 4-inch faction who desires to have a size that fits snugly into the palm of the deep-rooted "around the iPhone user" feels that it is "perfectly perfect" and easy to handle size.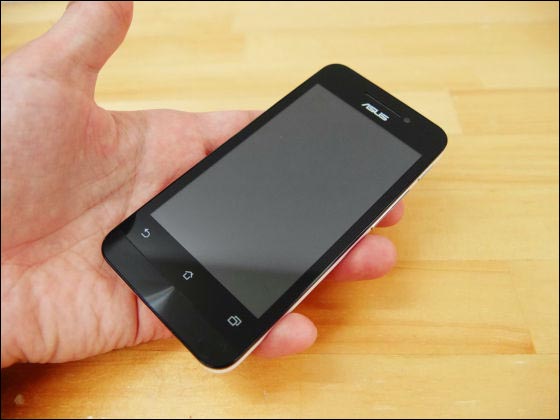 The size of ZenFone 4 (left) is 12.44 cm in length × 6.14 cm in width × 1.15 cm in thickness. It is almost the same size as iPhone 5c (middle) and iPhone 5s (right).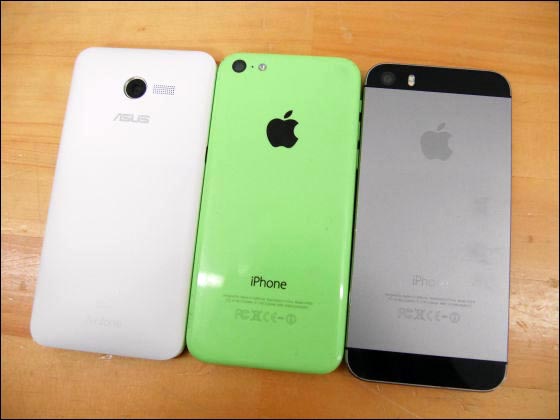 But the thickness is thinner for the iPhone. However, since ZenFone 4 is light weight as 120 g, thanks to the rounded form & moderate thickness, the fit in the hand is better than the flat iPhone 5 c / 5 s.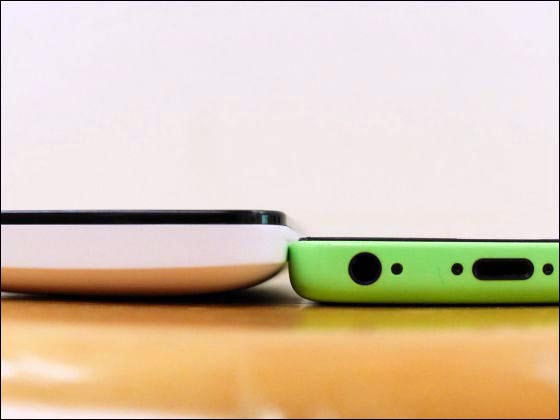 The display resolution of ZenFone 4 is 800 × 480 and gorilla glass 3 is adopted. The OS installed is Android 4.3 (JellyBean)



Micro - USB terminal on the left side.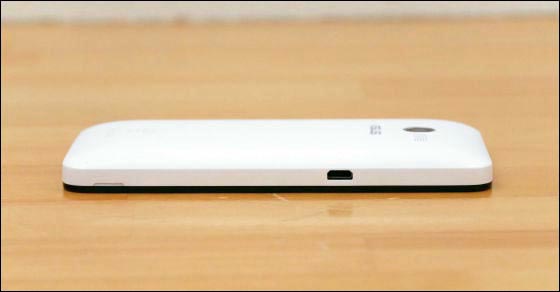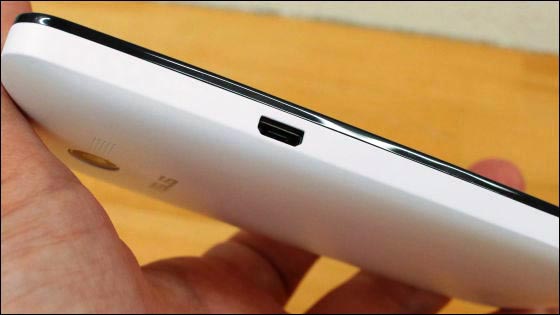 Microphone on the bottom left.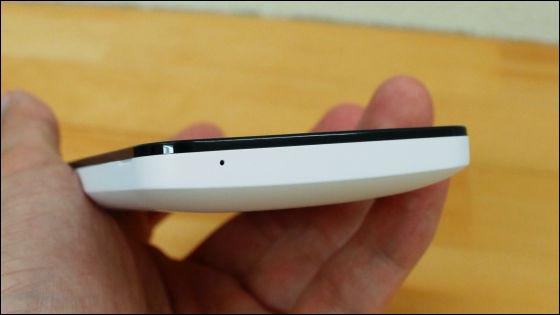 Power button and volume button on the right side.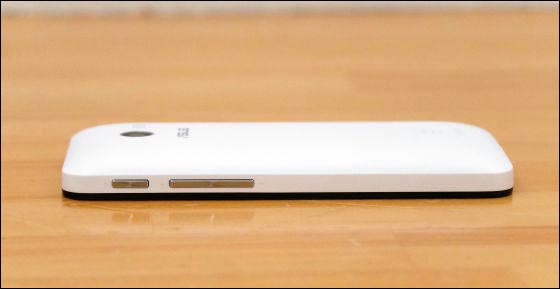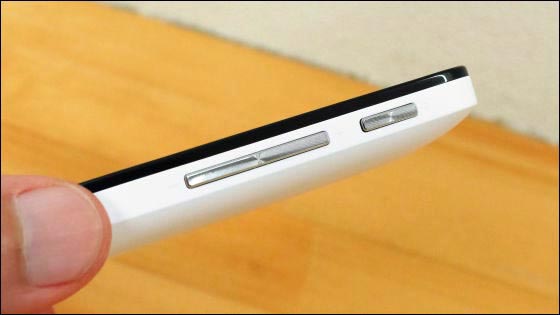 On the front upper part is a front camera with speaker and VGA (about 300,000 pixels) · F value 2.8.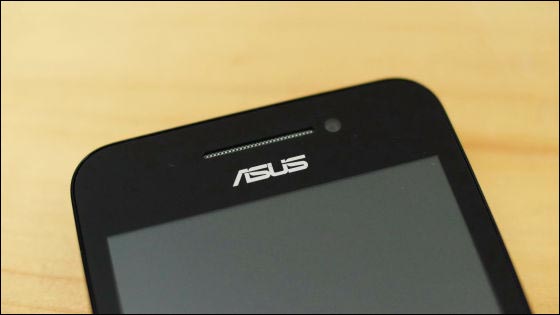 Touch buttons "Back", "Home" and "Application History" below the display.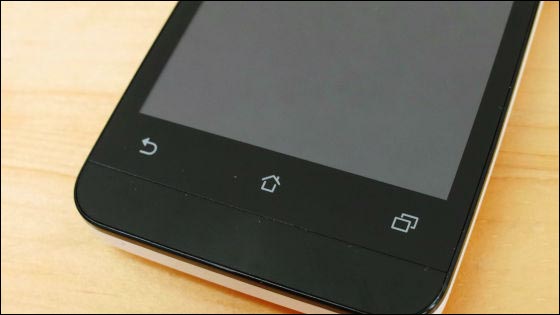 The back is a rounded design.



Rear camera and rear speaker with 5 million pixels · F value of 2.4 at the top.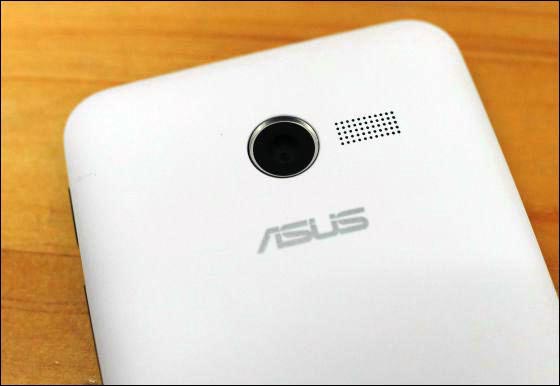 Intel inside logo also has patchy.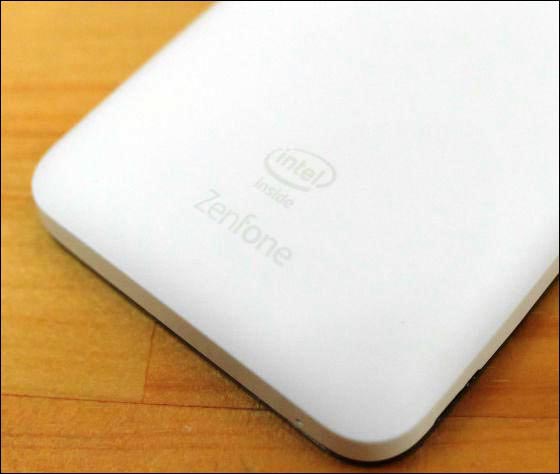 When removing the back cover it looks like this. Unlike Zenfone 5, ZenFone 4 is easy to remove and replace the battery. As with Zenfone 5, the back cover is so hard that it can not be removed without a tool.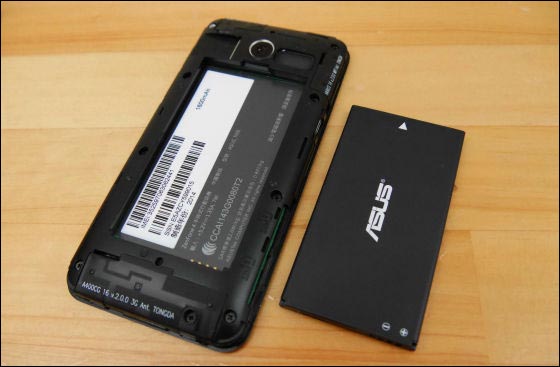 Battery capacity is 1540 mAh. By the way, in the catalog, a huge battery capacity of 16,000 mAh was stated, but of course this was misprinted.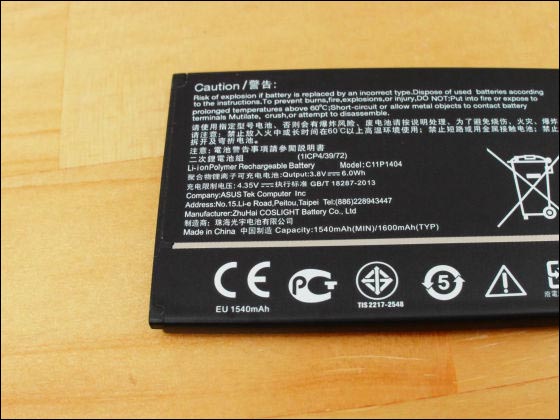 The button is attached to the back cover like Zenfone 5, but ZenFone 4 had a light blue seal on it.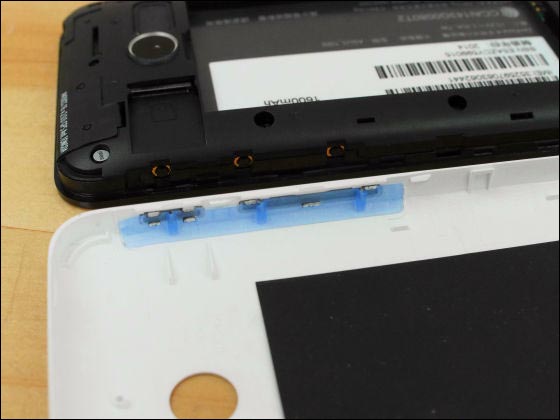 MicroSD card slot next to the camera. Because the back cover is difficult to remove, the design in this position is disappointing.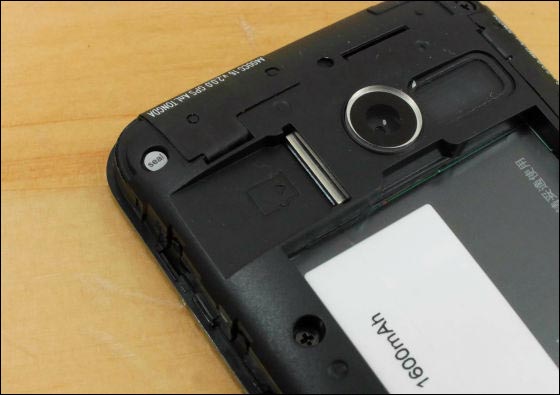 Since there are two SIM card slots in ZenFone 4, it is possible to use two SIMs separately. It is very useful for traveling across multiple countries.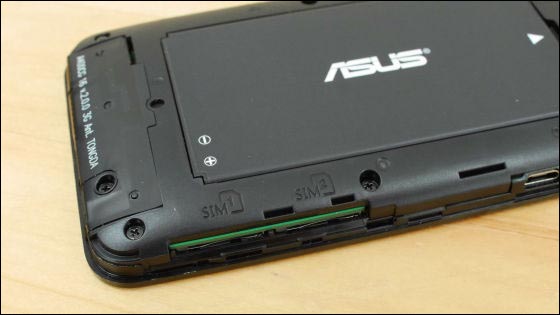 ZenFone 4 is a SoC which has adopted the Intel Atom Z2520 (1.2 GHz dual core) which has not adopted much terminal in Japan, that the memory is 1 GB, and ultra low price of 3290 Taiwan dollars (about 11,000 yen) Because of the reason, "Is it truly crispy?" Is a good question. However, it is clear that browsing with ZenFone 4 is comfortable if you look at the following movie.

ASUS ZenFone 4 with one hand · Comfortable browsing look like this - YouTube


◆Summary
Compared to Zenfone 5, ZenFone 4 is a place where it is undeniable that lack of luxury is lost. Considering Zenfone 5 1GB memory · 8GB storage model is 3990 Taiwan dollars (about 14,000 yen), Zenfone 5 may be happier for people looking for quality.

However, it can be said that ZenFone 4 has a big meaning when it has realized an astonishing price of about 10,000 yen. Clear cost cutting of about 3000 yen in the ultra low price zone is more evident than seeing fire. ASUS 's skill has created a smartphone · ZenFone 4 of about 10,000 yen that resolved the difficult problem without any problems, and exquisitely balanced performance and design, there is no choice but to take off.

By the way, SIM lock is not applied to ZenFone 4. In other words, if only bands are compatible, you can enjoy calling and mobile communication by plugging in any country SIM. With ZenFone 4, it means that you do not need to select a stupid high "overseas packet all-you-can-eat plan" that you think as "joking" that Japanese carriers overseas offer.

For example, NTT DoCoMo's "Overseas Pake-hodai"The maximum fee for oversea packet communications is 2980 yen per day. If there is a possibility of tethering for 5 days, if you wish for all you can do packet, you need a maximum of 15,000 yen for expenses.

Temporary prepaid SIM available at Taiwan's airport is free for 5 days with NT $ 300 (about 1000 yen). Purchasing ZenFone 4 and inserting the local SIM will be cheaper than using oversea packet service. Most of all, you can get ZenFone 4.

In other words, if you are going abroad any longer, you can get a good quality smartphone at around 10,000 yen locally and you will get a comfortable internet environment by buying an incredibly cheap SIM card compared to Japan That is why it has become the era. The answer to the article title "Is SIM Fleece Maho" ASUS ZenFone 4 "super cheap as cheap as about 10,000 yen can be used properly?" Is Yes.

As an experienced user who used ZenFone 4 in Taiwan to get a comfortable mobile communication environment, it is difficult for Japanese experienced in competition for acquiring customers by dispersing expensive smartphones with a sweet word called "real price" I can not help feeling that the business method of mobile phone carriers will become obsolete sooner or later. At that time, it was ZenFone 4 that made me feel uneasy whether I could make products that could be opposed to overseas manufacturers such as ASUS by Japanese smartphone makers.