If you touch the super-discount 8 Core Sumo Ho "Mi 4i" you can understand why Xiaomi could grow rapidly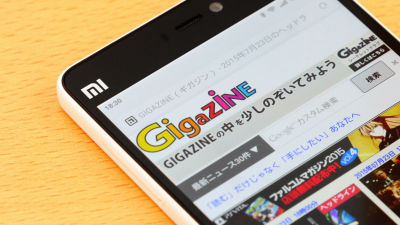 Chinese male jumping to the world's third-largest smartphone maker in just five yearsXiaomi(Small U.S. technology). Profitability The overwhelming low price and high performance smartphone out of sight is enthusiastic about fans with explosive power enough to be sold out in the internet and sold out in only a few seconds. SIM free smartphone whose Xiaomi released following aiming at China to a huge market India is "Mi 4i". Understanding with why Xiaomi enthusiastically understands what kind of smartphone it actually sells with the momentum that the Android One smartphone dominated the Indian market and what kind of smartphone it actually sells I could do it.

Mi 4i - Mi Global Home
http://www.mi.com/en/mi4i/

You can check the history of acquiring Xiaomi Mi 4i in Hong Kong in the following article.

Hong Kong's Sumaho heaven 'Pioneer Hiroki' is a SIM free iPhone · Xiaomi · Xperia · Meizu etc. More Greener - GIGAZINE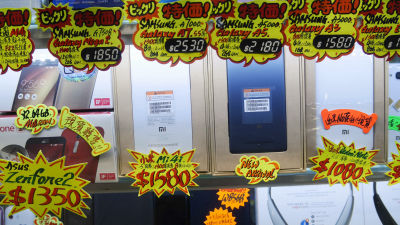 ◆ Appearance check
Xiaomi Mi 4i is in a solid cardboard box.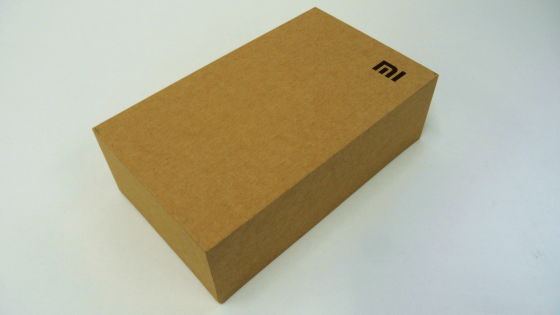 The back is like this. Package design is completely Muji good productInspireis.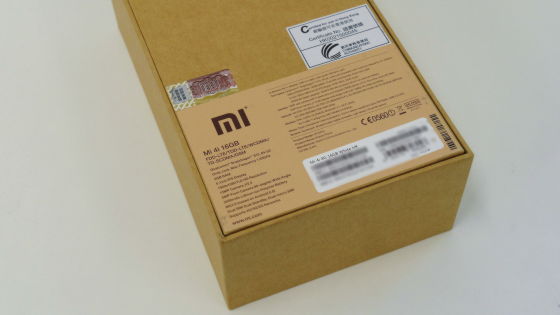 In addition, Mi 4i obtained at Hong Kong's Pioneer Hiroshi was attached with a proof that I purchased genuine products on the Internet. Purchasing person's name and address selling the purchased document with attached document clearly Osamu Osamu. When selling smartphones at Peking Hippo, we recommend that you do not leave material that can infer personal information as it is.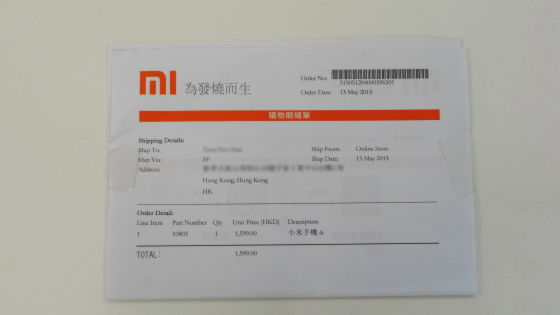 When opening the box Mi 4i appears.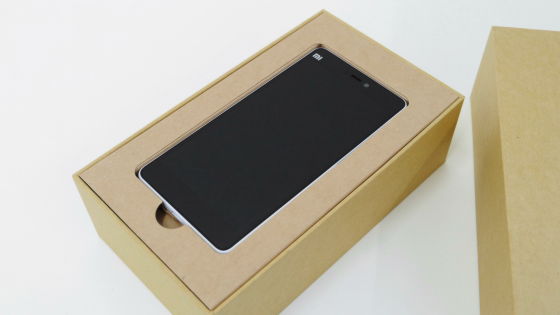 The contents were Mi 4i main body, AC adapter, USB cable, warranty card · instructions, pin for SIM card slot.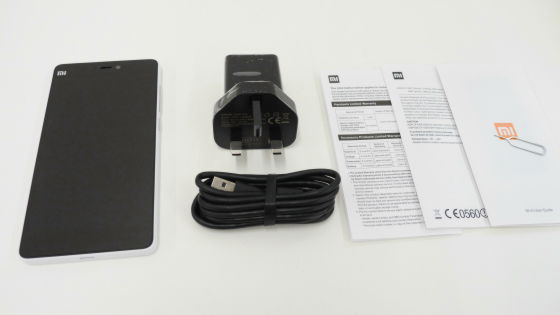 Since this Mi 4i is a Hong Kong model, the AC adapter is an outlet plug specification of Hong Kong.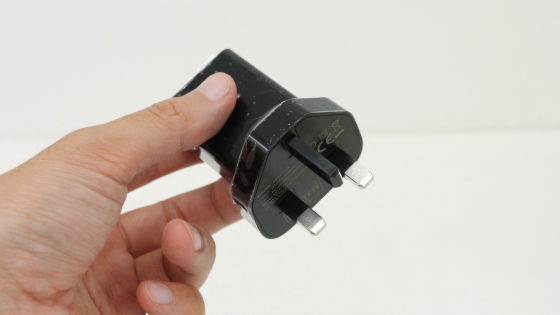 At first glance Mi 4i look like iPhone 5c, but the screen size is 5 inches (1920 × 1080) larger than iPhone 5c, the liquid crystal display is made by Sharp or JDI.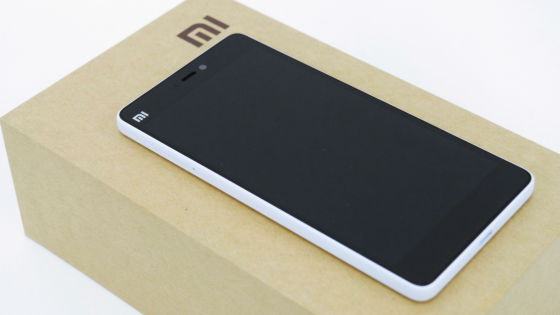 White collar back cover is matte texture without shine. Size is horizontal 69.6 mm × length 138.1 mm × thickness 7.8 mm.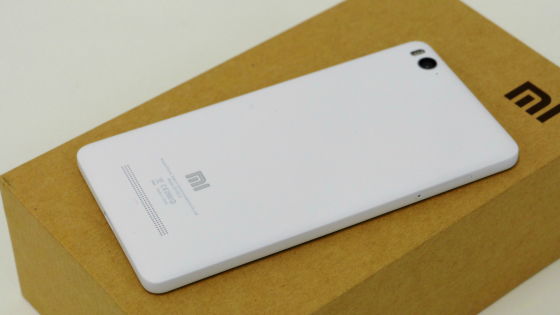 Very compact thanks to the relatively narrow bezel width on the 5 inch display. SoCSnapdragon 615(8 cores), 2 GB of memory, 16 GB of storage eMMC, battery capacity 3120 mAh.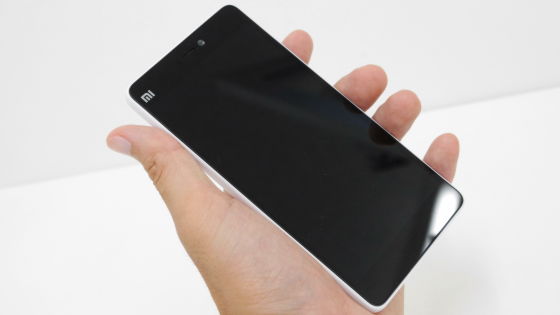 On the front upper left is Xiaomi's logo "mi". Xiaomi's mi stands for "Mobile Internet". Front camera is 5 million pixels and F value is 1.8.



Earphone jack on the top.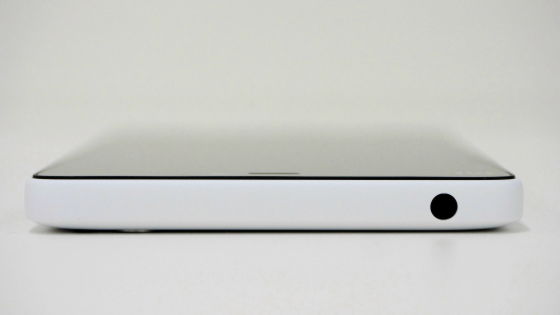 SIM card slot only on the left side.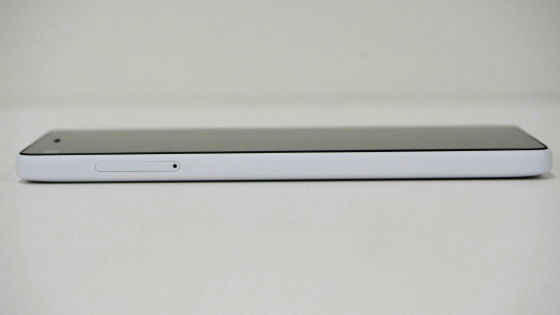 Microphone and Micro-USB port on the bottom.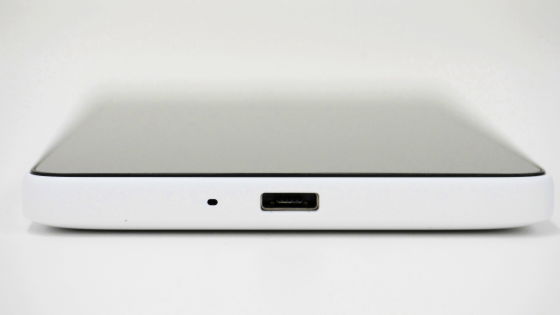 The right side is the power button, volume button from the left of the photo.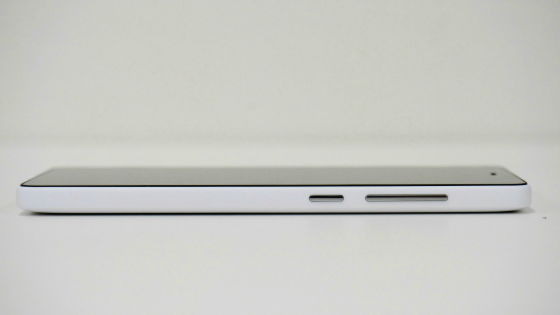 The rear camera has 13 million pixels. Sensor made by Sony or Samsung. Cold warm Two kinds of LED lights are also equipped, and the color of the subject is judged and the flash is automatically taken.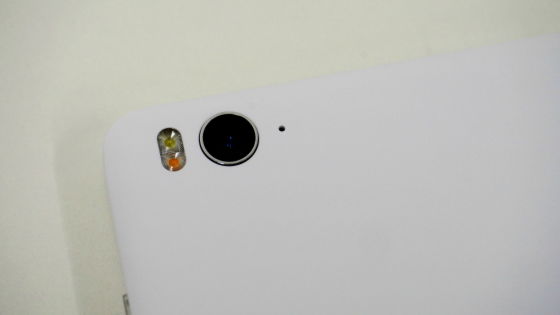 Speaker at the bottom rear. The back panel of the Mi 4i can not be detached and requires a special tool to replace the battery.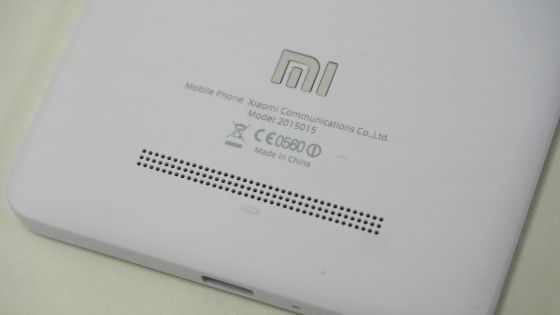 The "mi" logo is engraved and plated.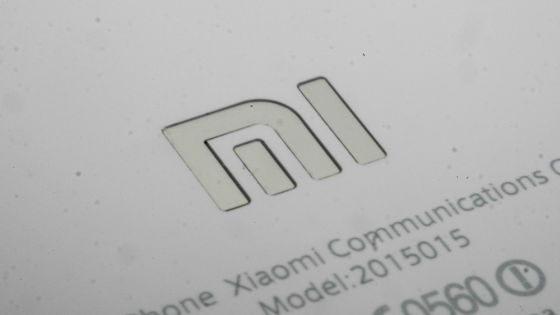 The quality of the texture I got is a big feature of Mi 4i. The smooth plastic case is inadvertently smooth and hard enough to slide down if it slips.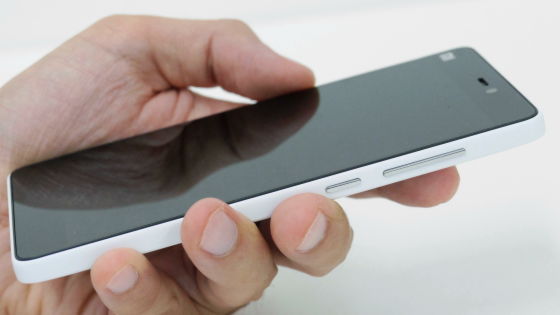 It is exactly "simple is best" design, it is a smartphone that you can see the high processing precision at first glance.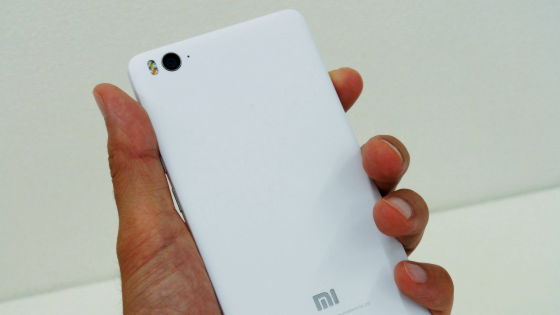 The SIM card slot ......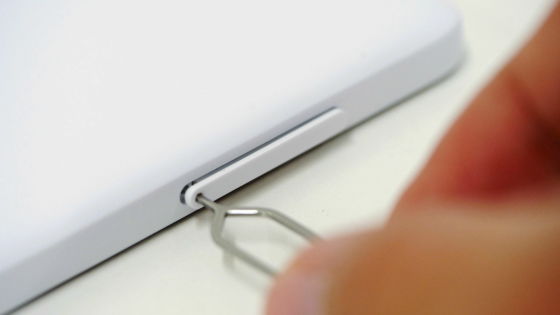 Micro SIM card size slot supports two dual SIM.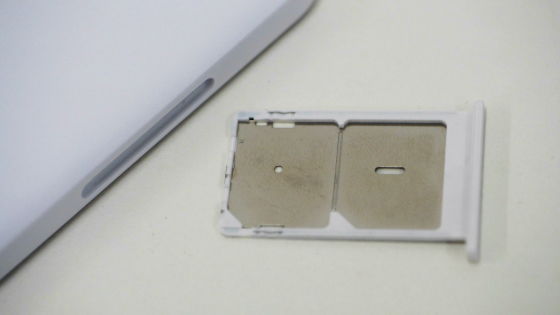 In the case of inserting a single sheet, inserting a SIM card on the tip side is OK. Since the corresponding LTE band of Mi 4i is B3 / 7/38/39/40/41, NTT DoCoMo (Tomei Osaka), Softbank and Wy Mobile are the only ones that can communicate at high speed with LTE.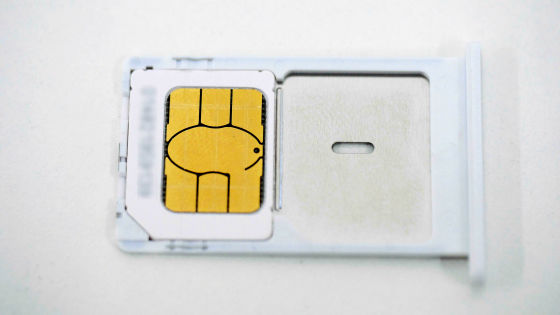 ◆ Size Comparison
As a 5-inch size smartphone that will be a competitor of Mi 4i, ASUS's "ZenFone 5"(Left) and Google's"Nexus 5It is like this when compared with (right). It becomes compact in the order of ZenFone 5, Mi 4i, Nexus 5.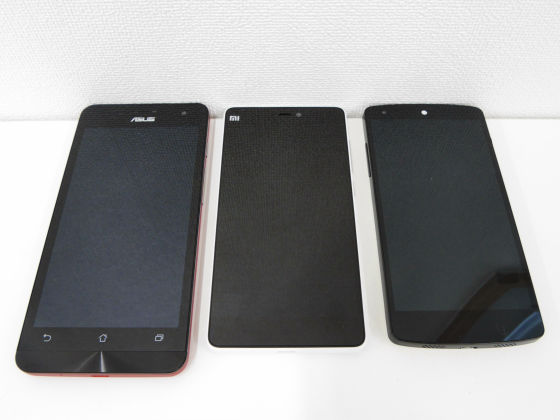 In line with ZenFone 5, it looks something like this, Mi 4i is one size compact size.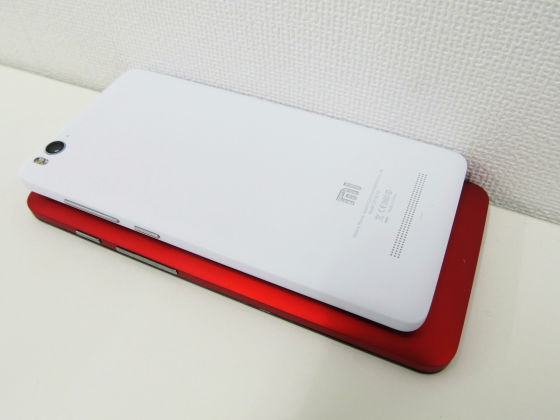 The thickness is Mi 4i is the thinnest.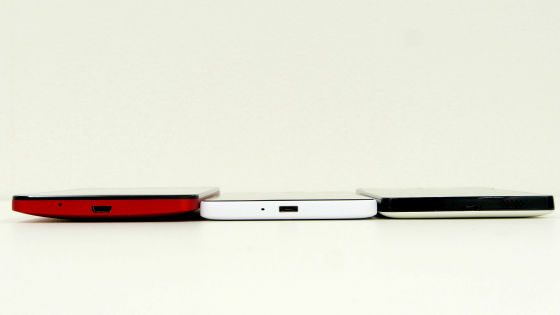 Mi 4i and Nexus 5 have almost the same feeling in hand. Compared with ZenFone 5, the compactness that Mi 4i fits comfortably in the hand stands out. You can declare that Mi 4i is better than ZenFone 5 for ease of one hand operation and storage in the pocket.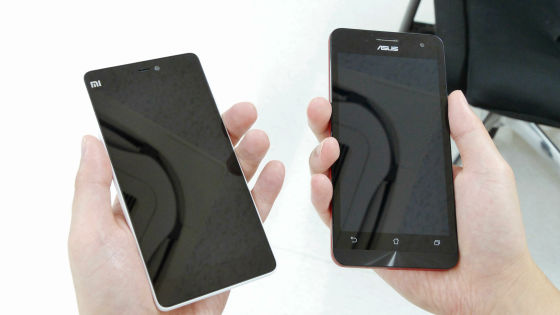 ◆ I tried using
When you start it, the home screen looks like this. Mi 4i uses Android 5.0 based custom UI "MIUI". MIUI is based on Android, the UI design is very similar to iOS, for example there is no drawer button, it is a style to go through all the application icons on the home screen.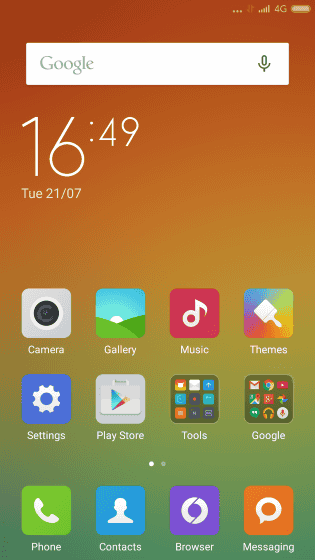 The buttons at the bottom of the screen are "application history", "home button", "back button" from the left, and the arrangement is reversed from the general Android smartphone.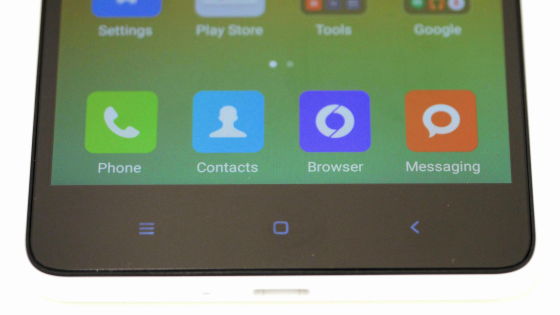 Unfortunately "Japanese" is not included in the language setting.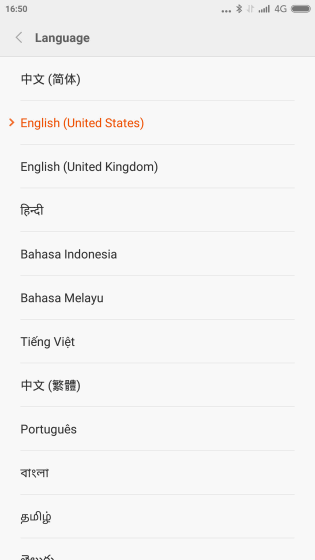 In English notation, the "Settings" screen looks something like this.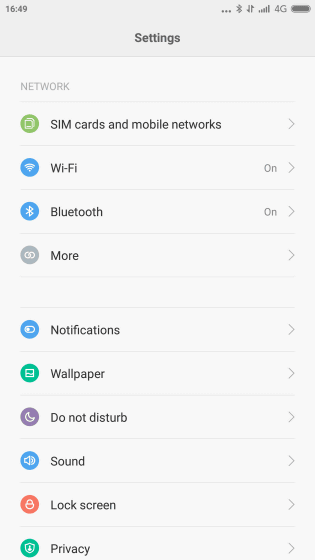 Of course, Japanese input is possible by installing Japanese input application such as "Google Japanese input".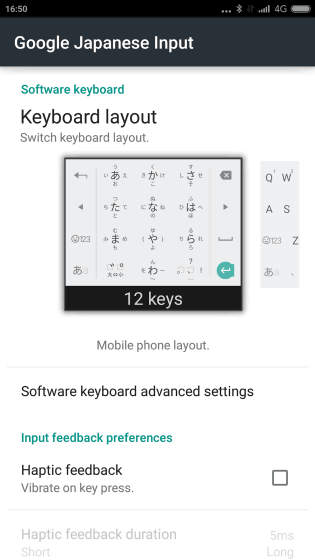 This is where I displayed GIGAZINE with Xiaomi genuine browser. There are no garbled characters due to so-called Chinese fonts, and there is almost no inconvenience caused by what Japanese locale can not do.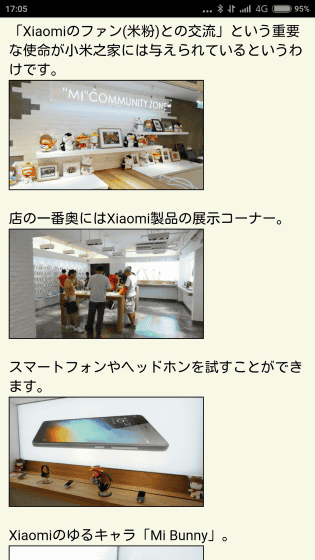 When you tap the application history button on the bottom left of the screen, the history of the application you use is displayed in order from the left.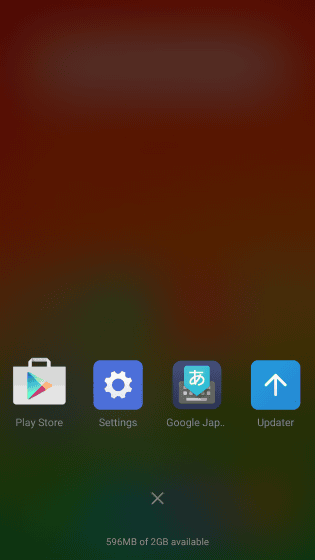 You can delete it by swiping the application icon upwards. You can also clear all history by tapping the "×" button at the bottom of the screen.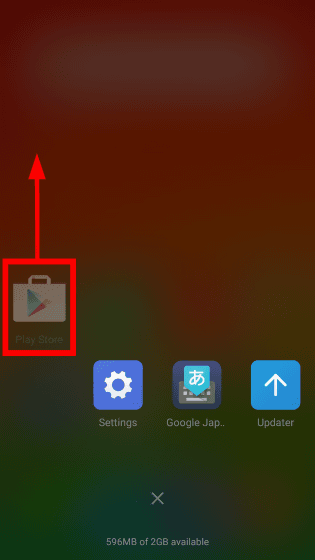 Tap "Google" icon ......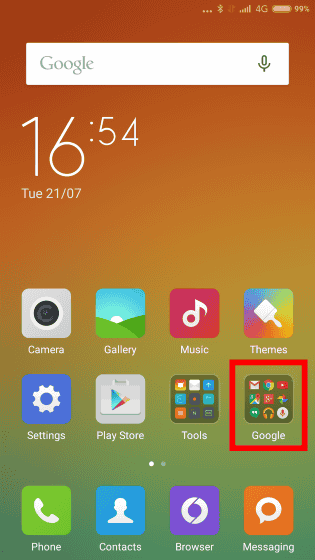 The Google related application has already been preinstalled.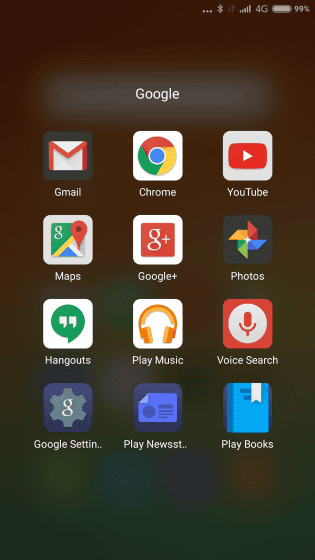 For "Tools" icon ......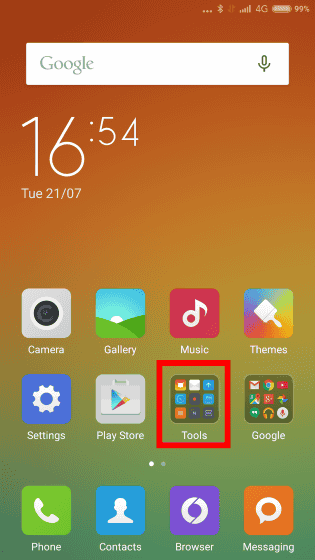 Mailer, clock, voice recorder, FM radio, calculator, etc. Xiaomi genuine app is prepared.



Although Mi 4i is a global model, although it is a Xiaomi smartphone, Google Play is preinstalled.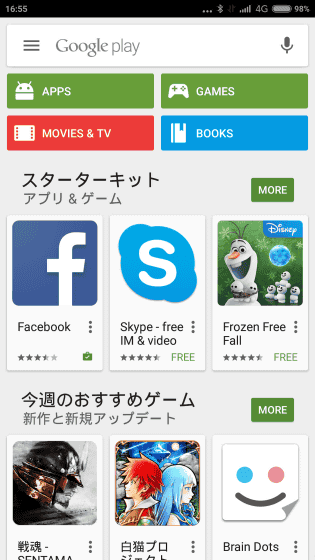 Of course you can install and use the Android application. Facebook or ...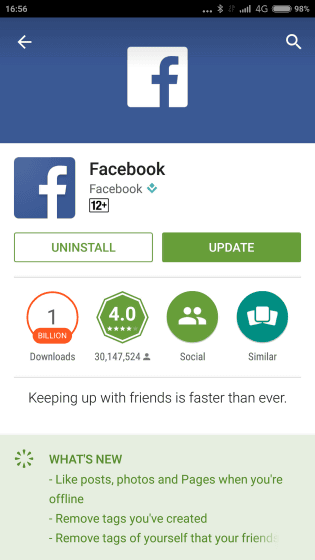 Twitter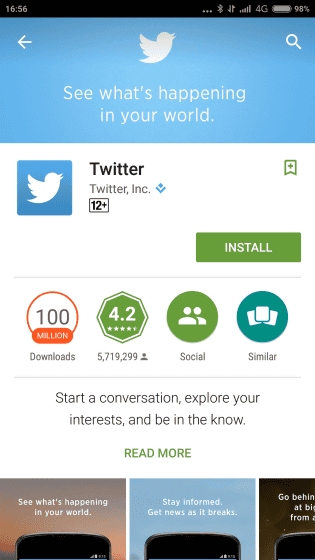 LINE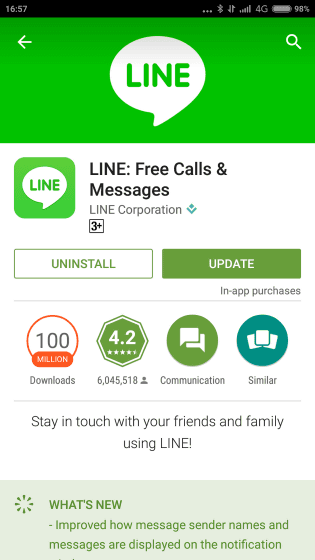 Pocket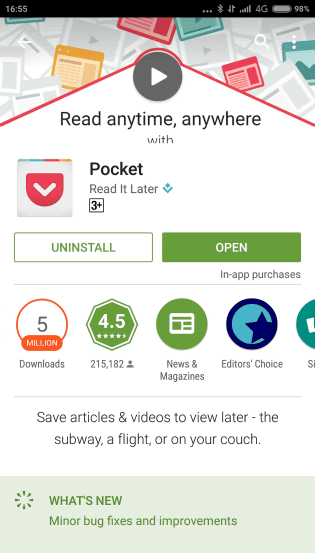 And like ATOK, like general Android terminal, you can customize with your favorite application.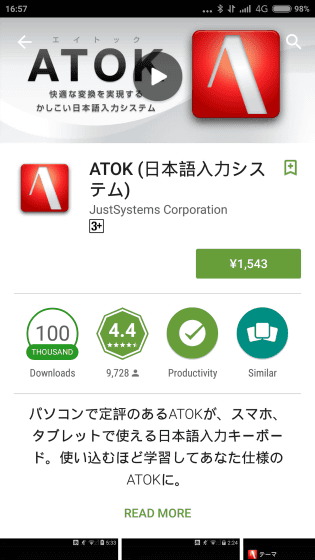 In SmartNews, if you select "Japanese" in "Setting", Japanese news will be delivered.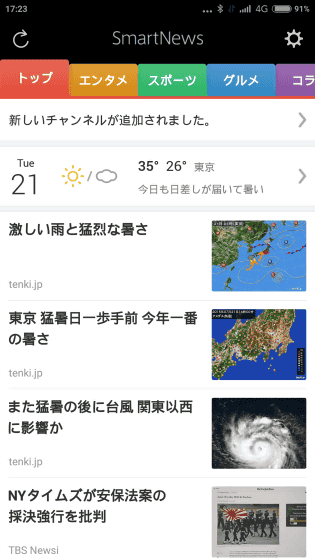 Popular benchmark appAnTuTuPerformance test with. The total score is "38669".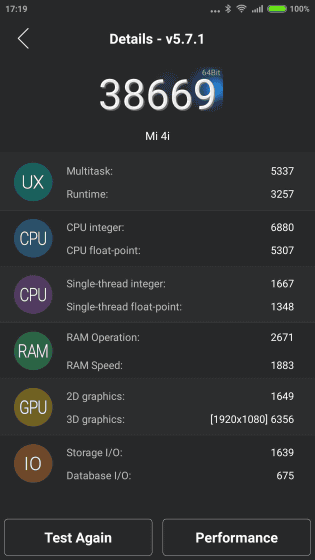 This number is above Nexus 5. Of course it is much higher than ZenFone 5. The SoC · Snapdragon 615 adopted by Mi 4i exceeds the high-end SoC · Snapdragon 800 of the past, and it is showing the power of 8 cores to the full.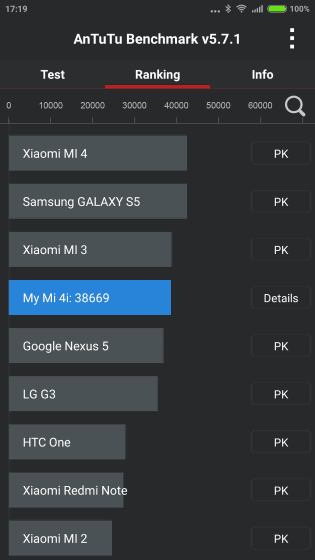 The low price smartphone Mi 4i can be confirmed in the following movie as it is more powerful than imagined, and how it moves smoothly and comfortably.

How to operate Nurunuru scrupulously at Xiaomi's global smartphone "Mi 4i" - YouTube


HDR compatible with 13 million pixel rear camera. The camera shutter sound does not sound as you can see with the movie.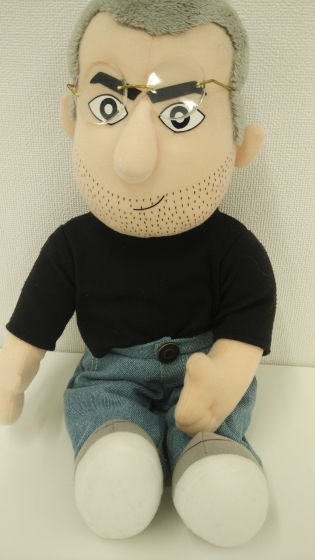 ◆ Summary
A frank opinion that I tried is a word of "I am afraid." It is honest that I can not find anything to find Ara with enough deki to make the prejudice of "cheap worse / bad" that I had on experiencing former Chinese-made smartphones into fine dust. Place In terms of cost performance, I feel that there is no performance dissatisfaction at speeds above Nexus 5 and even with overwhelmingly good batteries, price is more than 30% cheaper Mi 4i can not compete with Nexus 5 in terms of cost performance.

As a low price smartphone of 1599 HKD (about 26,000 yen), the overwhelmingly high texture is high, there are many points exceeding the ZenFone 5 in terms of design and function, such as a display with full HD resolution with a narrow bezel width, But even considering the overwhelming performance gap of SoC, even ZenFone 5, which seemed to be the most cost effective one year ago, is an honest place that Mi 4i is inconspicuous. Mi 4i seems to be one of the best cost-performance smartphones in 2015, so it will not be wrong.