New smartphone with Firefox OS of just 2000 yen new appearance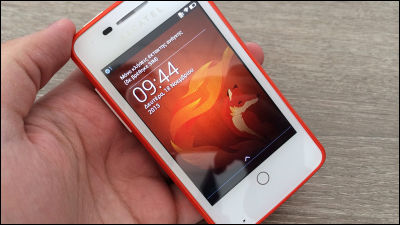 ByJohn Karakatsanis

Combine parts as you likeGoogle original smartphone "Ara"Mozilla, the developer of Firefox, will release smartphones of Firefox OS at the 2000 yen level, while the market for low-priced smartphones is getting bigger, such as being set at 5000 yen if the planned sale price is the lowest price We announced that.

India, Indonesia to Get $ 25 Smartphones - WSJ
http://online.wsj.com/articles/mozilla-to-sell-25-smartphones-1402466959

BBC News - Mozilla to sell '$ 25' Firefox OS smartphones in India
http://www.bbc.com/news/technology-27793464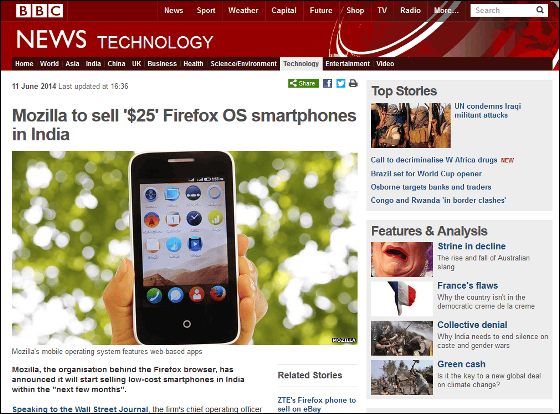 According to the Wall Street Journal, Firefox OS smartphones are currently being manufactured by two companies in India and will be released in India in about a few dollars (about 2600 yen) in a few months. The installed Firefox OS will be a web-based mobile OS made with HTML5.

Mozilla already sells smartphones of Firefox OS in Europe and Latin America, and the Internet auction site'sEBayIt is sold for $ 69.99 (about 7000 yen) to 59.99 pounds (about 10,000 yen).

In IndiaIPhone 4 will be resoldThere are areas where smartphones are hard to spread because of high prices, and there is a trend towards the demand for low price, low cost smartphones. Mozilla is also focusing on developing low-cost smartphones, and in February 2014ZTEYaAlcatel-LucentAlliance with. This time we partnered with two companies in India, Intex and Spice, to develop low-cost smartphones.

A smartphone with Firefox OS made by Alcatel looks like the following.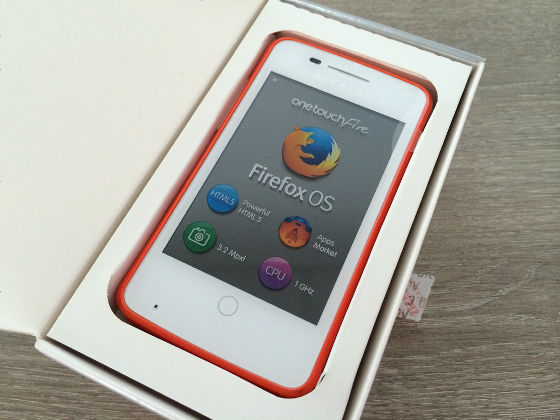 ByJohn Karakatsanis

Chips are in ChinaSpreadtrumSanjay Kumar Kalirona, Intex's mobile business leader, said, "Thanks to this platform we can offer handsets at affordable prices, and users of feature phones can be smartphone users. Sho, "he said.

In addition, Mozilla reserved and sold the Firefox OS development machine "Flame".

Pre-orders start today for Flame, the Firefox OS developer phone ✩ Mozilla Hacks - the Web developer blog
https://hacks.mozilla.org/2014/05/flame-firefox-os-developer-phone/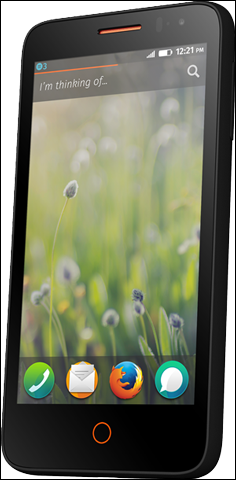 Flame's screen is 4.5 inches and 854 × 480 pixels. It has 5 megapixel rear camera, 2 megapixel front camera, 8 GB internal storage, dual SIM support, the processor is 1.2 GHz dual core Qualcomm Snapdragon, RAM is 256 MB - 1 GB (variable). The price was $ 170 (about 17,000 yen) for free shipping worldwide,Currently out of stockis.

Flame is decided to sell in Japan, formal prices and selling methods are unknown, but if you do "registration of notification mail" from official website, it will be contacted by e-mail as soon as information is released It is.

Firefox OS Flame | Mozilla Japan
http://www.mozilla.jp/firefox/os/devices/flame/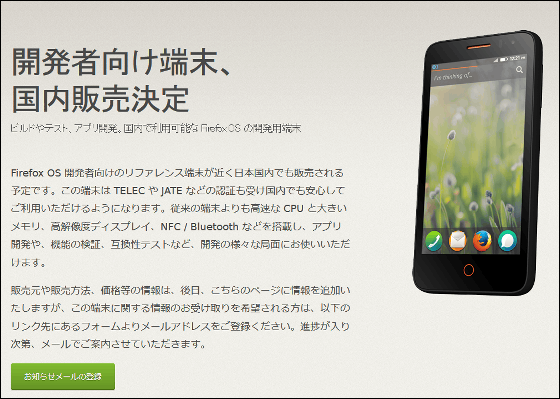 · Continued
Approximately 10,000 yen units with Firefox OS SIM Fleecemo "Flame" launched in Japan - GIGAZINE