India's super-discounted smartphone "Freedom 251" of only 400 yen found out that the contents infringes copyright in Chinese smartphone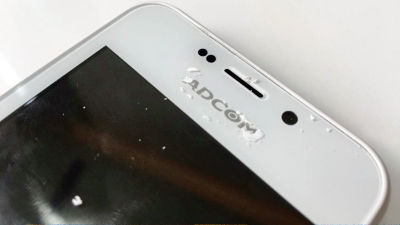 A smartphone that surprised the world announced the sale at a phenomenal price exceeding the discount of only 251 rupees (about 420 yen) "Freedom 251Although it is a smartphone made by a Chinese manufacturer, its contents are smartphones which are similar to the original design but are not similar to each other altogether.

Tracking down India's $ 4 smartphone | The Verge
http://www.theverge.com/2016/3/18/11260488/india-ringing-bells-4-dollar-smartphone-controversy

Everything that is wrong with Freedom 251, world's cheapest smartphone | tech $ top | Hindustan Times
http://www.hindustantimes.com/tech/copyright-infringement-india-s-rs-251-smartphone-is-riddled-with-issues/story-3DrgODgrvjhnGcO07uIB4M.html

The "world's cheapest smartphone" is looking awfully shady | Ars Technica
http://arstechnica.com/gadgets/2016/02/the-worlds-cheapest-smartphone-is-looking-awfully-shady/

"Freedom 251" has the purpose of appealing the increase in Indian industrial power to the world, and Indian manufacturing company Ringing Bells got backed up by the Government of India, so that even if it is the 3G version, it has a discount price of just over 400 yen It was a terminal that appeared in touch with realization.

With narrow bezel, sophisticated design smartphone is only 400 yen strong, it shocked worldwide as well as in India.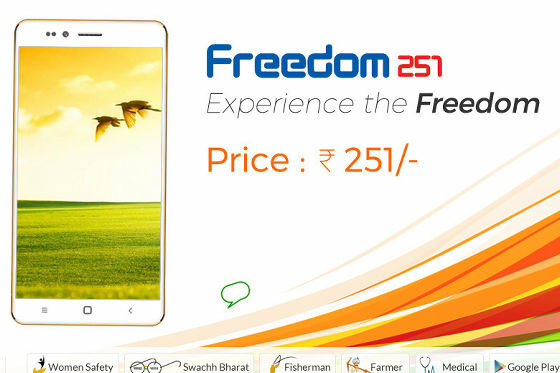 Freedom 251 was sent as a tester version for some journalists with the natural flow that Freedom 251 scheduled to be released in June 2016 was a smart phone, and the inquiry of wanting to use it once was flooded . And the tester version Freedom 251 sent this. The screen has a small bezel width, iPhone-like physical home buttons, etc. It is possible to check an unnatural seal on the screen with a design that does not look similar to the image image.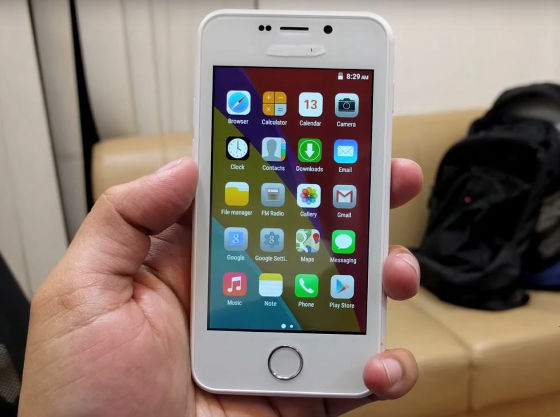 It seems like a dual SIM model, in the place where the battery was removed English and Hindi word "Freedom 251" character.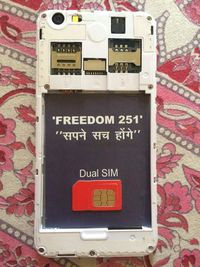 Scrubbing an unnatural seal on the screen ... ...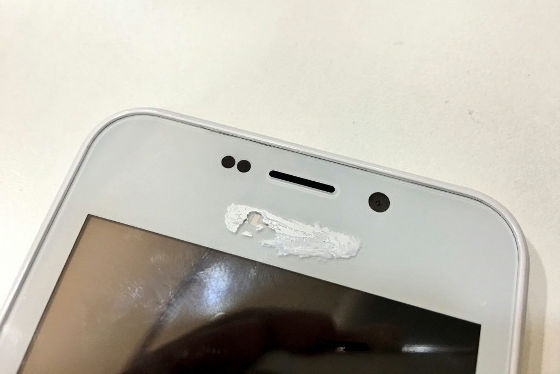 "ADCOM" logo appears.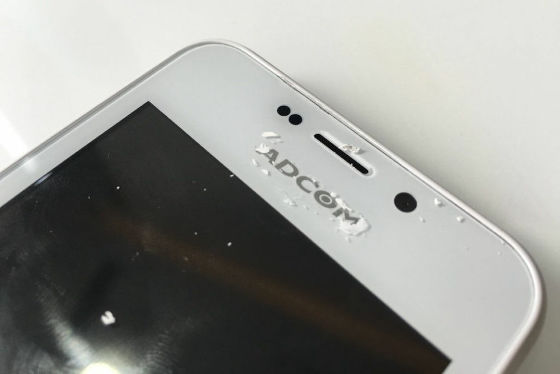 There is no doubt that the tester version Freedom 251 is a smartphone made by another company, and soon it was identified as a cheap Smartphone "Ikon 4" by China manufacturer Adcom. The terminal price of Ikon 4 in India is 4081 rupees (about 6900 yen).

Adcom Ikon 4 Price in India - Buy Adcom Ikon 4 Gold 8 Online - Adcom: Flipkart.com
http://www.flipkart.com/adcom-ikon-4/p/itmeenjaphyhvtfp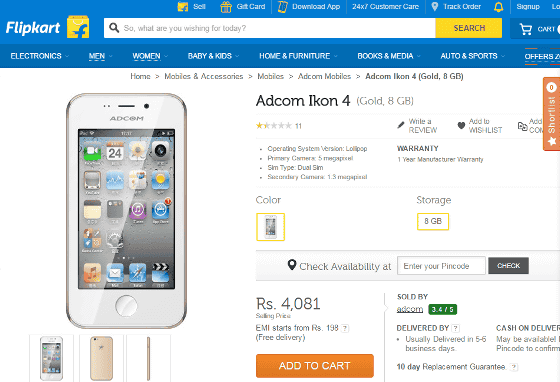 Freestom version 251, which is a completely different design, the base terminal was not made in India, but the ridiculous fact that it is made in China is revealed, but this is not the only problem.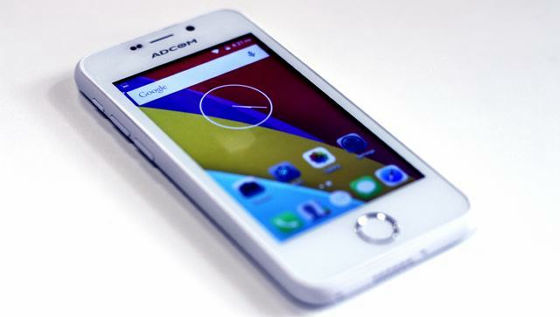 This is a screen shot of the testers version Freedom 251. It is based on Android 5.1, but there are design icons that seems to be diverted from iOS.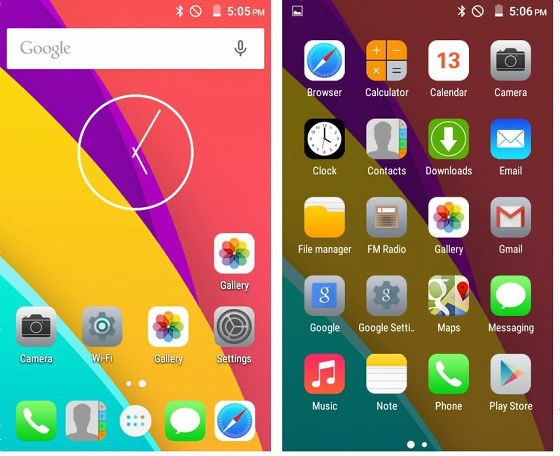 There is no incompatibility even if it is arranged with iPhone 5s (right).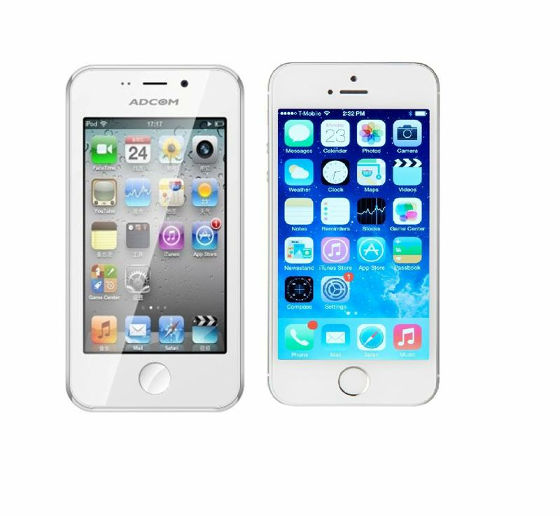 It was already found that image images were replaced on Freedom 251 site. After all, Freedom 251 seems to be changed to this design.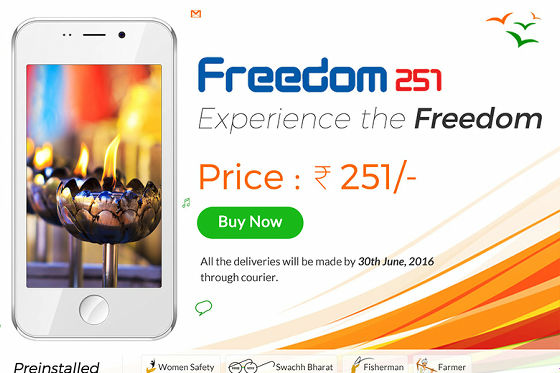 The original design of Freedom 251 can be confirmed on the following page saved in Internet Archive's Wayback Machine.

Freedom 251 india first most affordable smartphone by ringing bells.
https://web.archive.org/web/20160217065239/http://freedom251.com/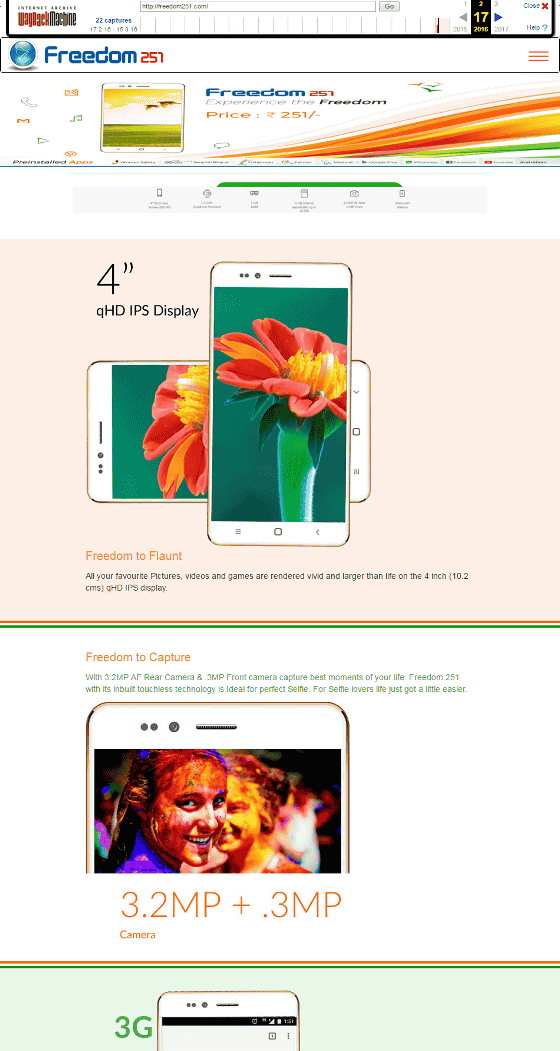 When Hindustan Times contacted Ringing Bells which manufactures Freedom 251, Ringing Bells acknowledged that the tester version of Freedom 251 is based on Adcom Ikon 4, "Since the tester version was not developed in time, it finished to a tester version in a sudden way I said that "I answered. However, Adcom's spokeswoman for Adcom's spokesman said, "It has been heard that I have never heard of such things," suggesting the possibility of taking some sort of legal action with Adcom's confusion.

Since the scheduled release date of Freedom 251 attracted attention at its shocking price is June 30, 2016, attention will be gathered as to what kind of terminal actually will be released.