It is discovered that spyware is preinstalled in a smartphone made in China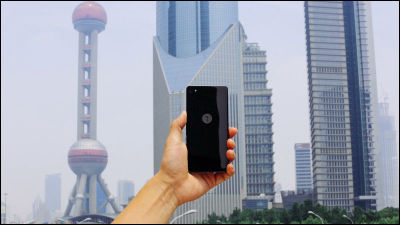 ByAndrew Guan

German security software companyG Data Software(G Data) announced that it found that spyware was installed at the time of shipment on a Chinese smartphone.

Android-Smartphone von Werk aus mit Spionageprogramm au ... - G DATA Software AG
https://www.gdata.de/pressecenter/artikel/android-smartphone-von-werk-aus-mit-spionageprogramm-ausgestattet.html

Report: Chinese phone comes preloaded with spyware - Yahoo Finance
http://finance.yahoo.com/news/report-chinese-phone-comes-preloaded-spyware-153543708--finance.html

The announcement that G Data enters spyware (malware) is a low-priced smartphone made in China "Star N9500". At the time of article creation,Sold for $ 159.99 (about 16,600 yen) on Amazon.comIt is a low-priced smartphone that has been popularized throughout Europe. Incidentally, this N 9500,It turns out that the back door is chargedIt is known as a product which copied (duplicated) Samsung smartphone Galaxy S4 without permission.



We got information from users using G Data anti-virus software and investigated by G Data Security Lab, and found spyware spoofed "Uupay.D trojan" in Google Play service and preinstalled application in N9500 It was. With this spyware, a hacker can remotely steal user's personal information, make a phone call without permission, photograph and record by operating cameras and microphones mounted on smartphones, and the stolen information It is transmitted to a server in China.

"This type of smartphone with spyware is more common than people are supposed to think that we have the possibility of spyware being installed," said Beyonne Rapp, CEO of Mobile Security Consulting firm GSMK based in Berlin It is necessary to purchase a low-priced smartphone made in China after assuming it. "