"Ace cook x calbee Sapporo potato Baabe Q azu collaboration yakisoba" Tasting soybean dish "Sapporo potato Baabe Q aza" as a fried noodle review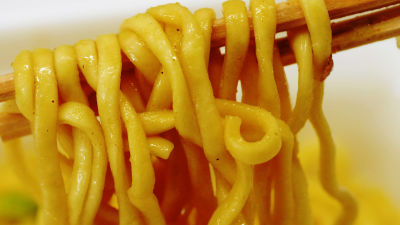 In the past Calbee collaborated with Ace CockPizza potatoAnd consommé W punchy yakisoba, etc, but newly introduced Yakisoba, a collaboration between Calvy's long seller "Sapporo Potato Baabe Q Aji" and Ace cook.

[PDF file]Calbee Sapporo Potato Baabe Q Aza Collaboration Yakisoba New Release
http://www.acecook.co.jp/news/pdf/1305cbqy.pdf

Atmosphere in which colors and designs are ordered as "calbee Sapporo potato Baabe Q Aji" in the package of Yakisoba.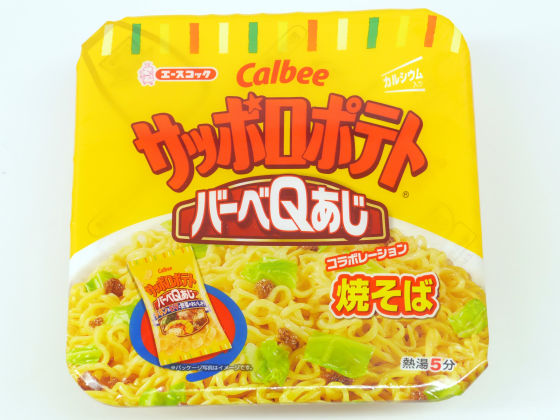 Sapporo potato Babe It looks exactly like the package of Aji.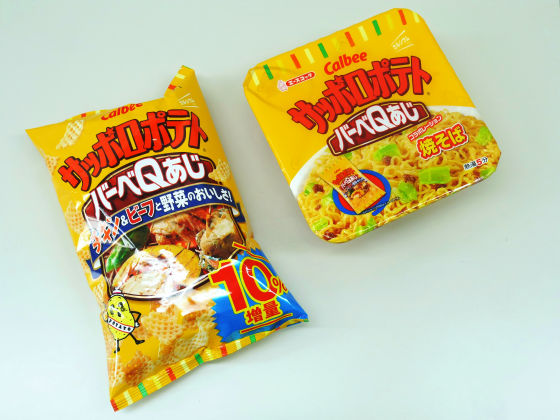 Cow, chicken, pork extract and onion extract are contained in raw materials, so you can expect a taste similar to Sapporo potato barbeque Q.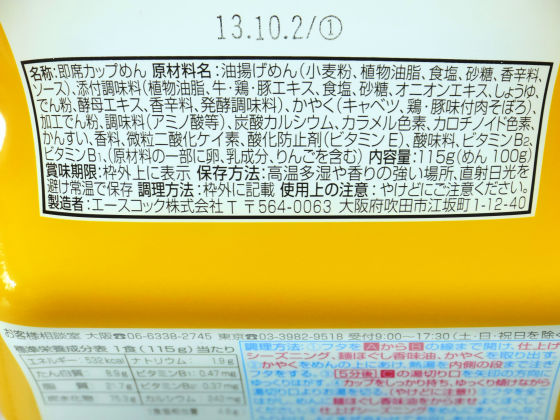 The calorie is 532 kcal per meal, and the cooking time is 5 minutes.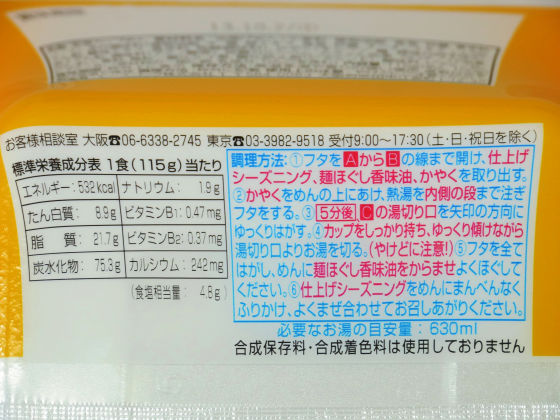 When you open the package it is printed with visual how to make Yakisoba.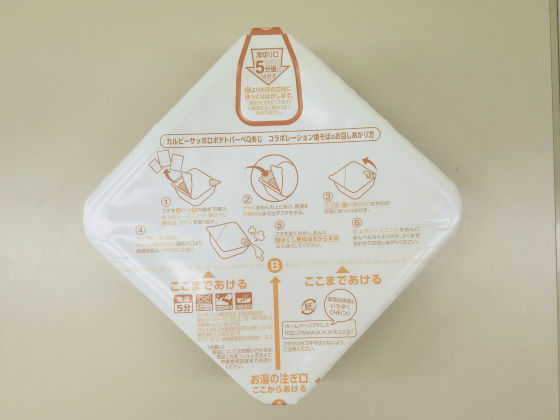 "Kayaku" "finishing seasoning" "Noodle lozenge flavor oil" is contained.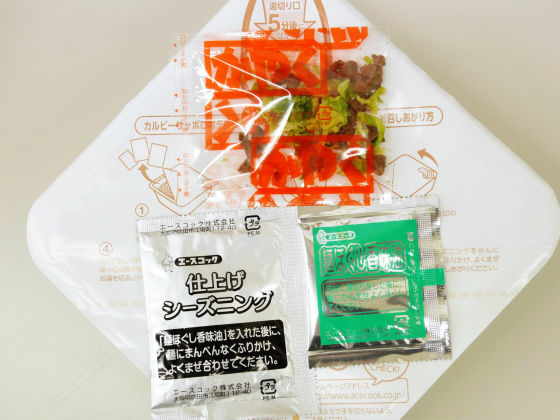 Put in a state with the upper pig opened 1/3 or so ...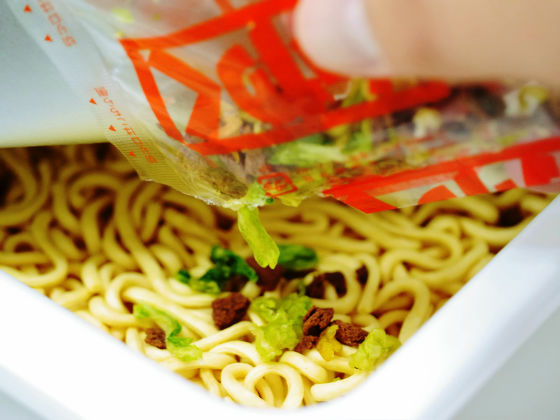 Wait for 5 minutes with hot water.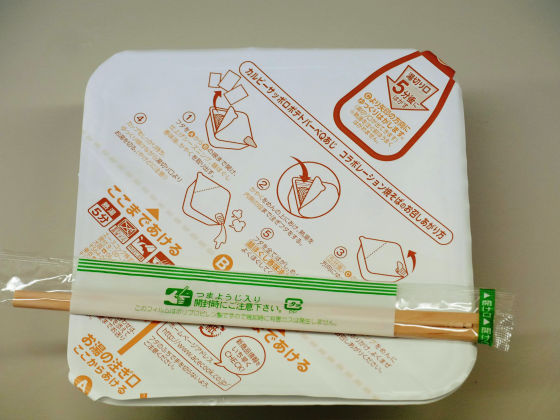 Cut the hot water in 5 minutes.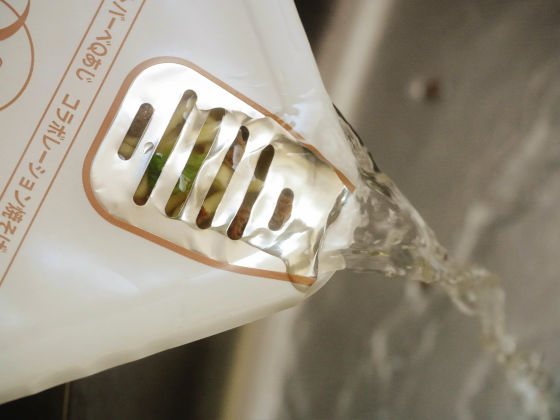 It's thick noodle as it takes about 5 minutes for Fuyakake.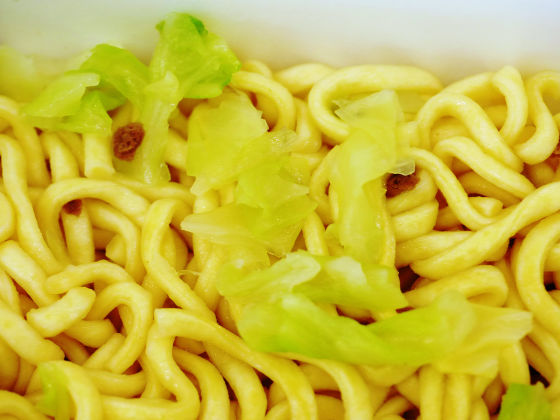 Next, put noodle looseness flavor oil on noodles.



I make a little bit of grease when putting oil on noodles.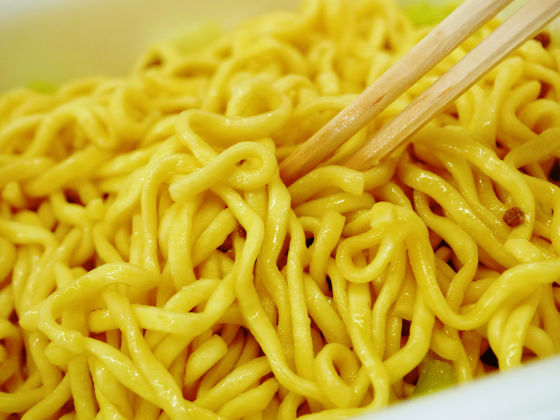 The finishing seasoning is quite similar to the smell of snacks.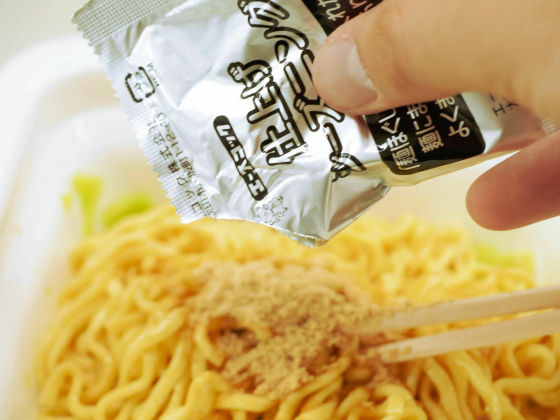 Complete when seasoning is evenly entwined.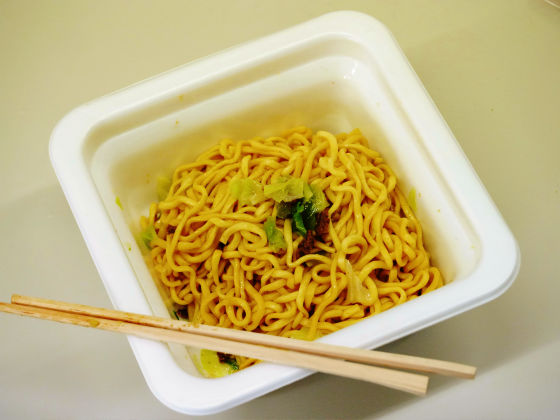 I will eat it at once. The taste is that barbecue taste which has quite a snack-like vegetable and meat taste, but it is a junk taste with a slightly thick salt and thirsty. Since potatoes are not contained, I do not feel sweetness of potato. The noodles are thick noodles and good compatibility with the seasoning of the barbecue taste is also good.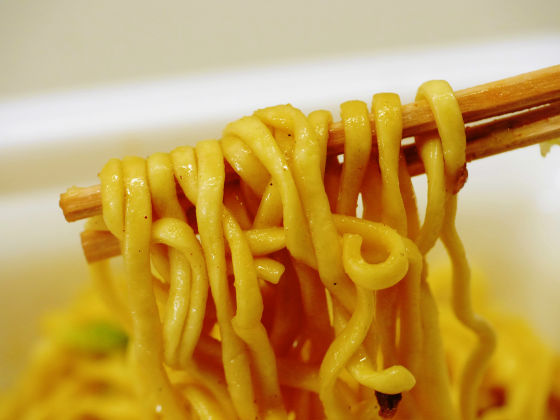 Flavored meat Taste of rag is boiled once, so the taste is missing. The taste is a bit dark so I want a little more cabbage.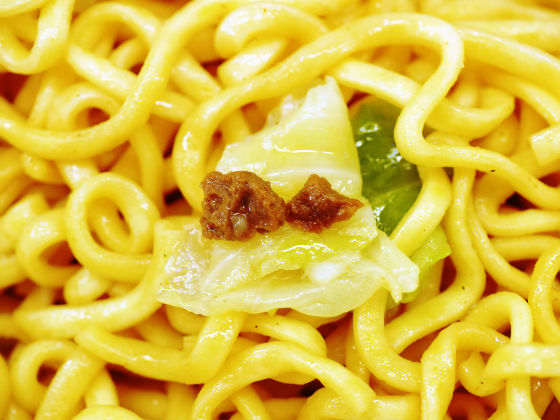 Next I will compare "Sapporo Potato Baabe Q Aji" and eat it.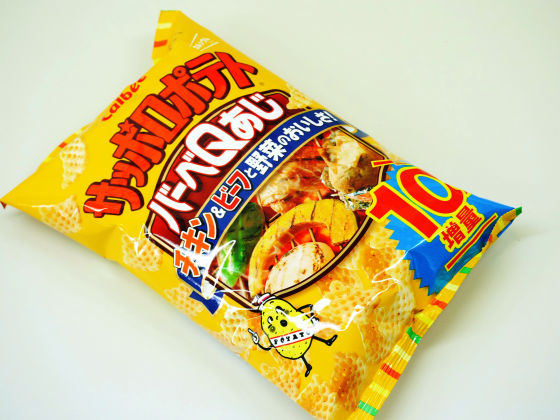 Looking at the raw material table, you can check the green peppers, pumpkin powder which is not included in the fried soba.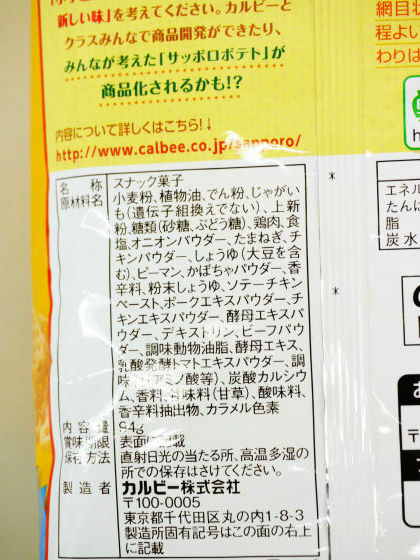 Calories are 476 kcal and slightly less than fried noodles. Salt equivalent amount is 1.3 g and 4.8 g is contained in fresh soba.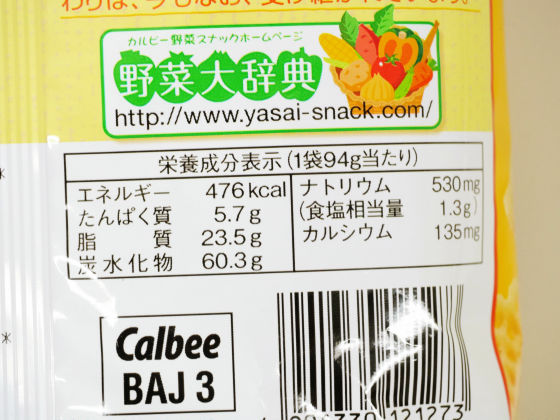 I will transfer it to a dish. A familiar shape like a barbecue net.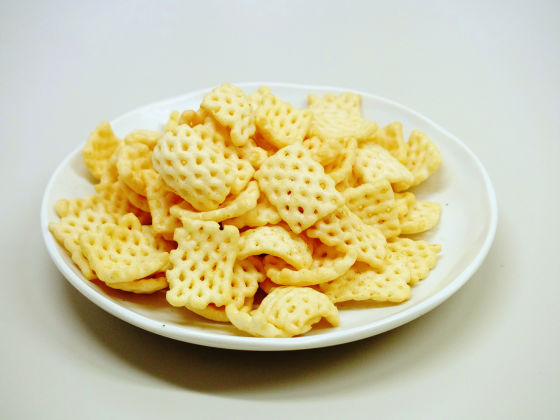 I will eat it. Compared with fried noodles, the amount of salt is small, so there is no taste, there is sweetness of potato and easy to eat. Because the noodles are already fluffy, they do not bulge in your stomach, but snacks seem to swell a little in your stomach.



The price is 190 yen (excluding tax) per piece. Because it has become a limited-time product, those who like Calbee's Sapporo Potato are essential checks.